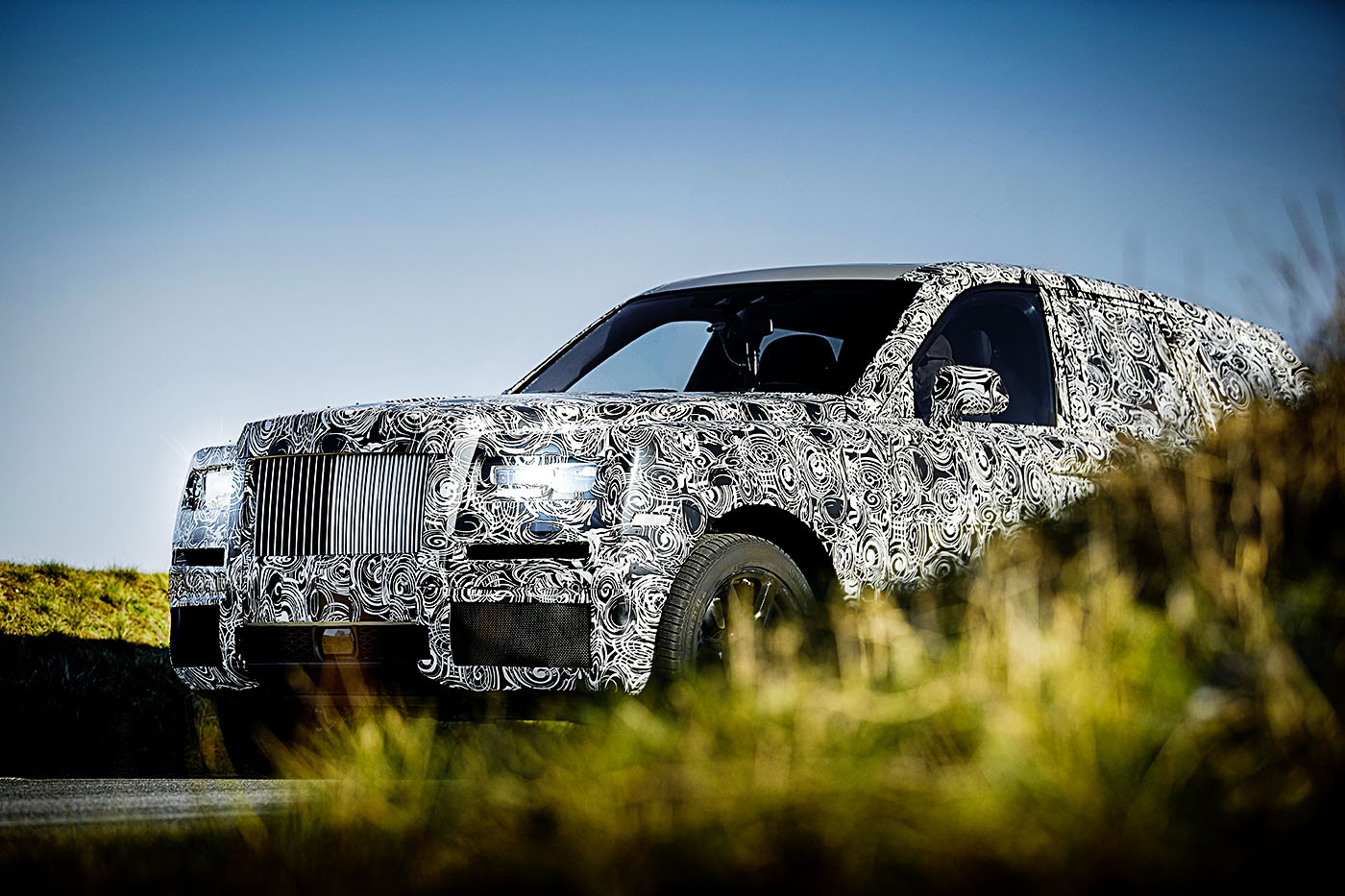 It's time once again for our biannual tease of the upcoming SUV (sorry they want us to call it an "all-terrain, high-sided vehicle") from Rolls-Royce, which is currently dubbed, "Cullinan." Today, marketers in Goodwood released the first images of the development vehicle wearing camouflage paint in what appears to be a very close to final bodywork.
Like most everything that comes from Rolls-Royce, there's little in the way of a surprise. We expected a tall parthenon grill and a fascia even more imposing than that of its current flagship car, Phantom. That's not to say we're not excited. We are. For two reasons.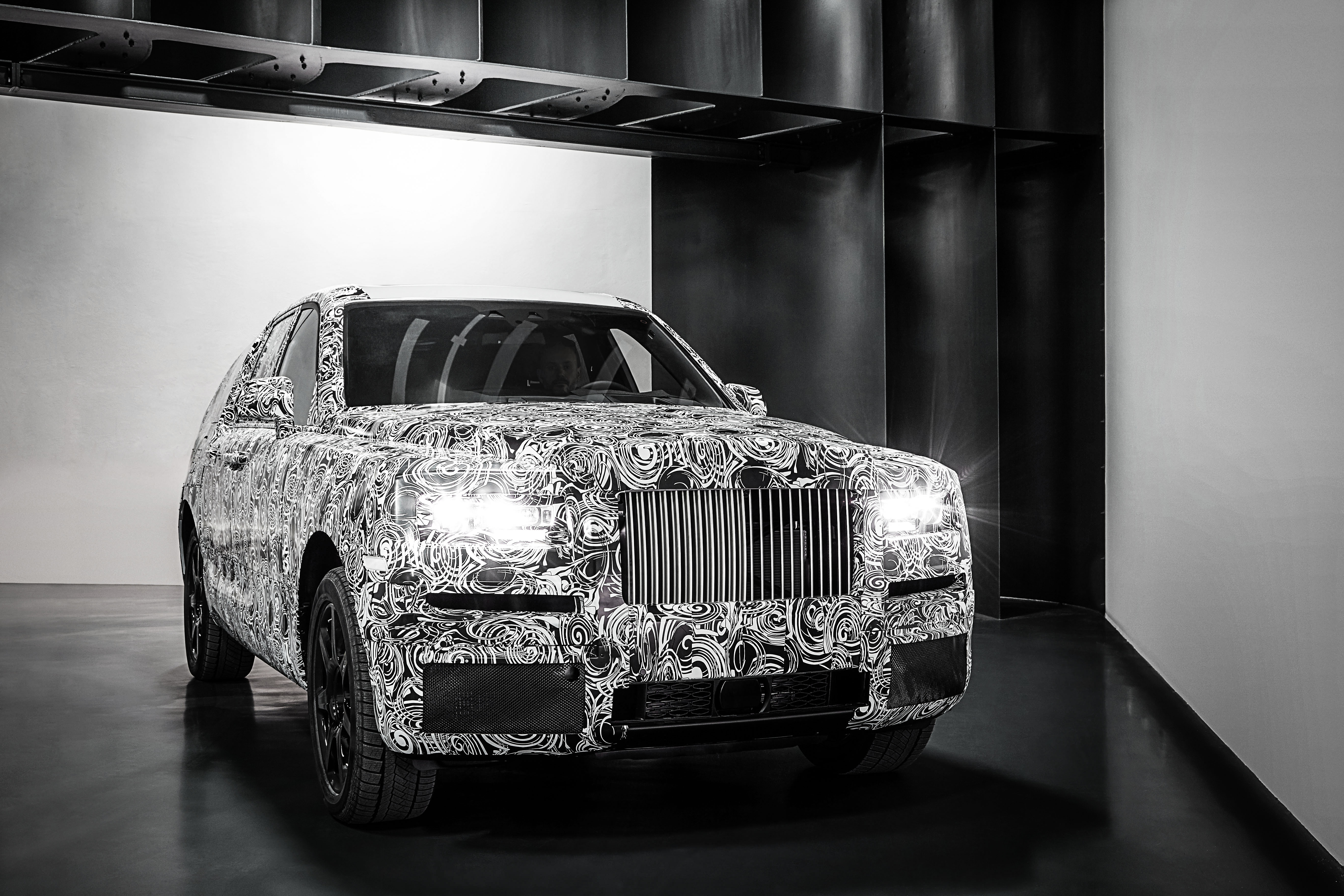 First, whatever Rolls-Royce does, they do damn near perfectly – assuming we define perfection as the ultimate in luxury. So in addition to offering what should be the most comfortable, most luxurious interior in an SUV, we also assume it will live up to their promise of "Effortless… Everywhere." As such they're testing it now in the northern extremes to ensure neither cold, nor snow, nor dead of night can stop it. Later in the spring, they'll be heading toward the equator in the middle east to ensure it can thrive in the opposite extreme.
The second reason we're excited is that Rolls-Royce new aluminum architecture will make its appearance on this platform. Now, Rolls-Royce cars have always been, shall we say, substantial. It's a part of what makes them ride as they do. All the mass creates inertia that takes a lot of energy to move. Thus, along with their well-calibrated air suspension, Rolls-Royce vehicles seem to glide over bumps and other imperfections in a way that is perfectly described as waftability.
The trick for Rolls engineers will be to take mass out of the car without compromising that ride their owners have come to know and love for generations. We have faith in them. Apparently Torsten Müller-Ötvös, Chief Executive Officer, Rolls-Royce Motor Cars does as well, "Bringing together the new four-wheel drive system and the new 'architecture of luxury' for the first time sets us on the road to creating a truly authentic Rolls-Royce which, like its forebears, will reset the standard by which all other luxury goods are judged." he said.
Rolls-Royce is still mum about on-sale dates for the new SU… all-terrain, high-sided vehicle. As soon as we know, we'll let you know. But for now, start saving your pennies. You'll need a lot of them.