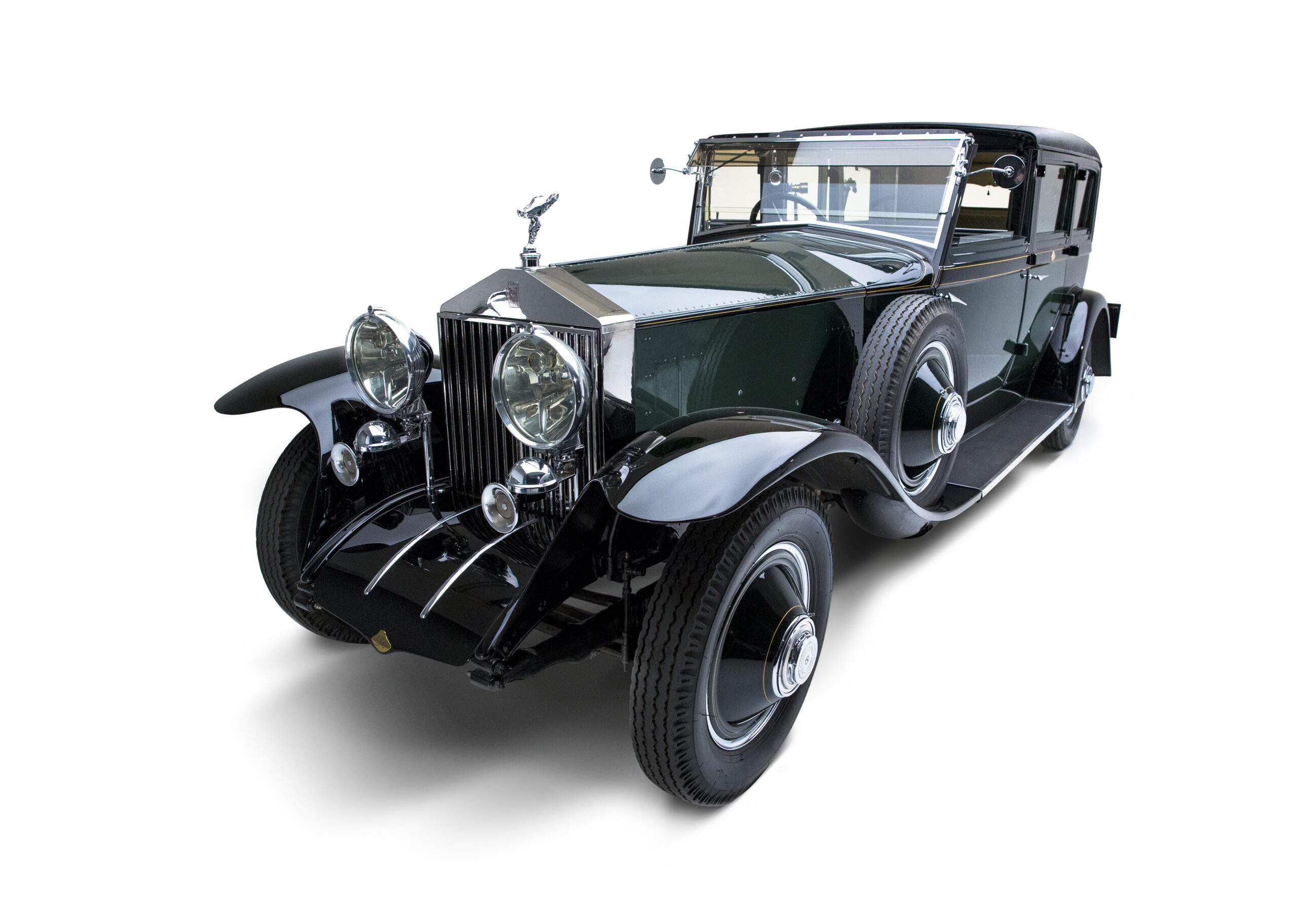 When most automakers release their newest model years there's a press release, and something a flashy presentation at an auto show. We journalists get all the details, photos, and usually an invitation to drive the thing in some interesting location. Honestly it's a pretty standard process.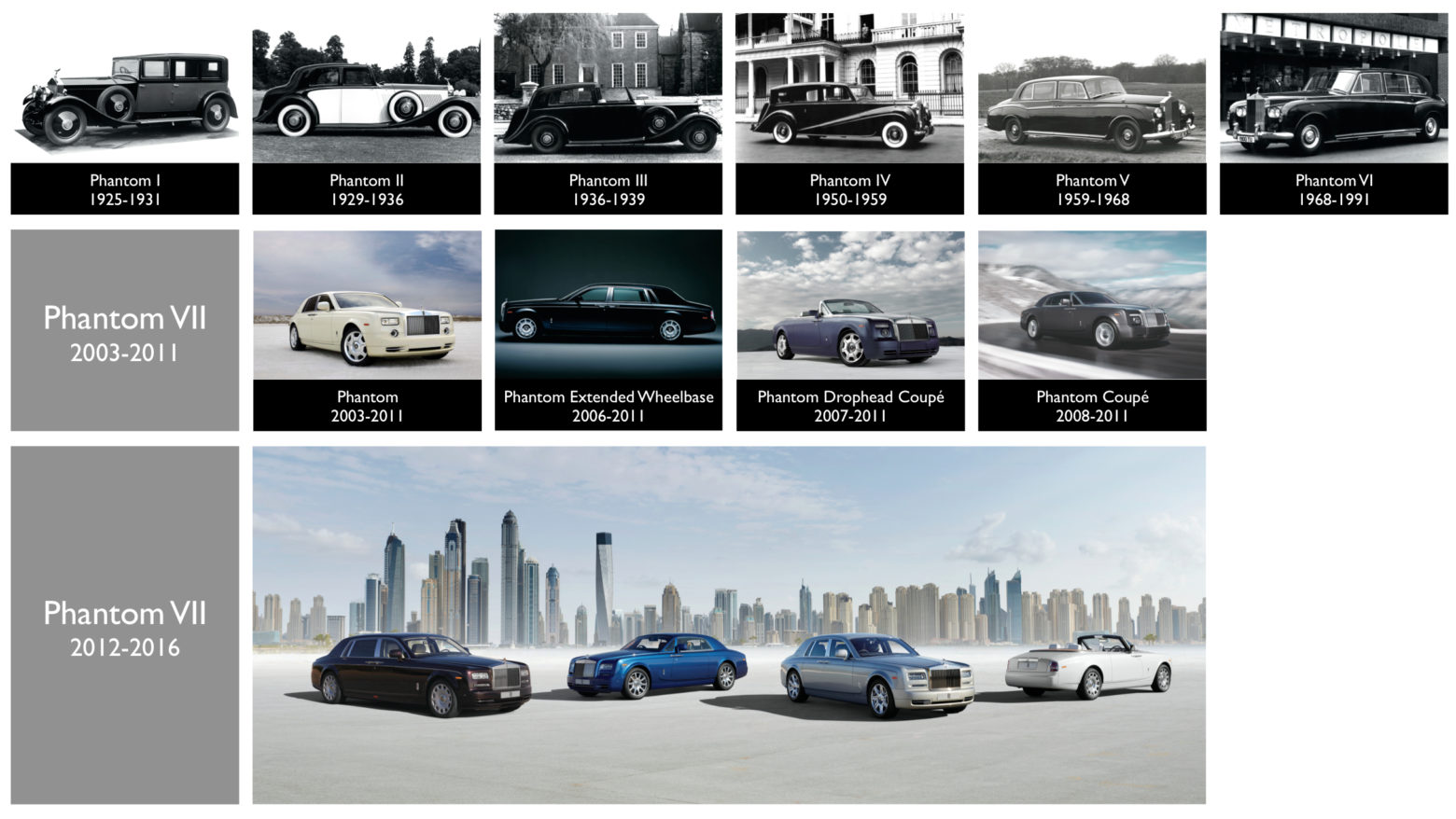 But there's nothing standard about Rolls-Royce, and they're only months away from debuting the eighth generation of the Phantom, a car that's absolutely in the running for "best car I've ever sat in." And, our editor-in-chief certainly enjoyed his time behind the wheel of a seventh generation Phantom. So you know this debut isn't going to be a simple press release.
Rolls-Royce is proud of their history. In order to introduce us to what they are now, they want to take us on a stroll down memory lane to remind us how they got here. So to prepare us for the next generation Phantom, Rolls will gather seven iconic Phantoms, one from each prior generation of the car, culminating with the release of the Phantom VIII. "The Great Eight Phantoms" exhibit will be held in Mayfair, London, starting on July 27.
We'll see the car later this year, but we don't know too much yet other than it will have an all aluminum architecture designed to help it reduce weight while maintaining the "Magic Carpet Ride" Rolls-Royce motor cars are famous for. Earlier this month Rolls-Royce released photo of an aluminum structure coming together, but we don't have any information on the drivetrain, interiors, other materials, or even a photo of the full chassis.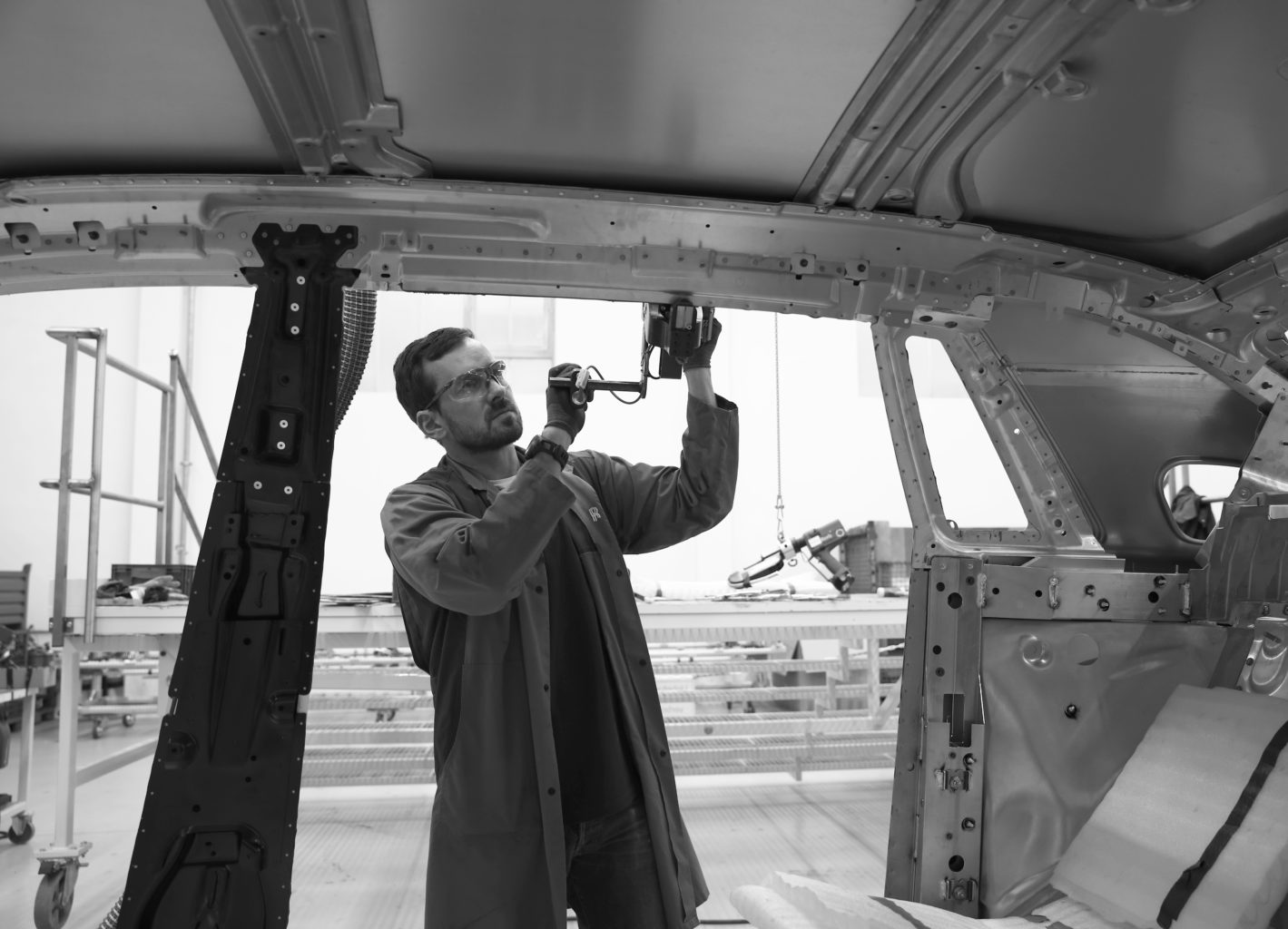 Rolls has always employed a little secrecy when developing new cars. The first generation of the Phantom was produced in 1925 and the development process leading up to the release was shrouded in mystery. They code-named the project "Eastern Armoured Car," and left sections of armor plate lying visibly around the factory and grounds to throw off anyone trying to steal the secrets of the Phantom.
Upon its introduction, they billed Phantom as the "best car in the world." The luxury market certainly agreed. From Fred Astaire to the Beatles to Former President Eisenhower, famous and powerful figures throughout history have driven, and been photographed in, their Phantoms.
Representing that first generation is the Fred Astaire Phantom I. The actor/singer/dancer/all-around charming guy ordered his Phantom in 1928, and immediately sent it for a rework. There was nothing wrong with the car, but it was common for owners at the time to make changes to match current fashion. These days Rolls-Royce Bespoke designers will do that for you when you order your car.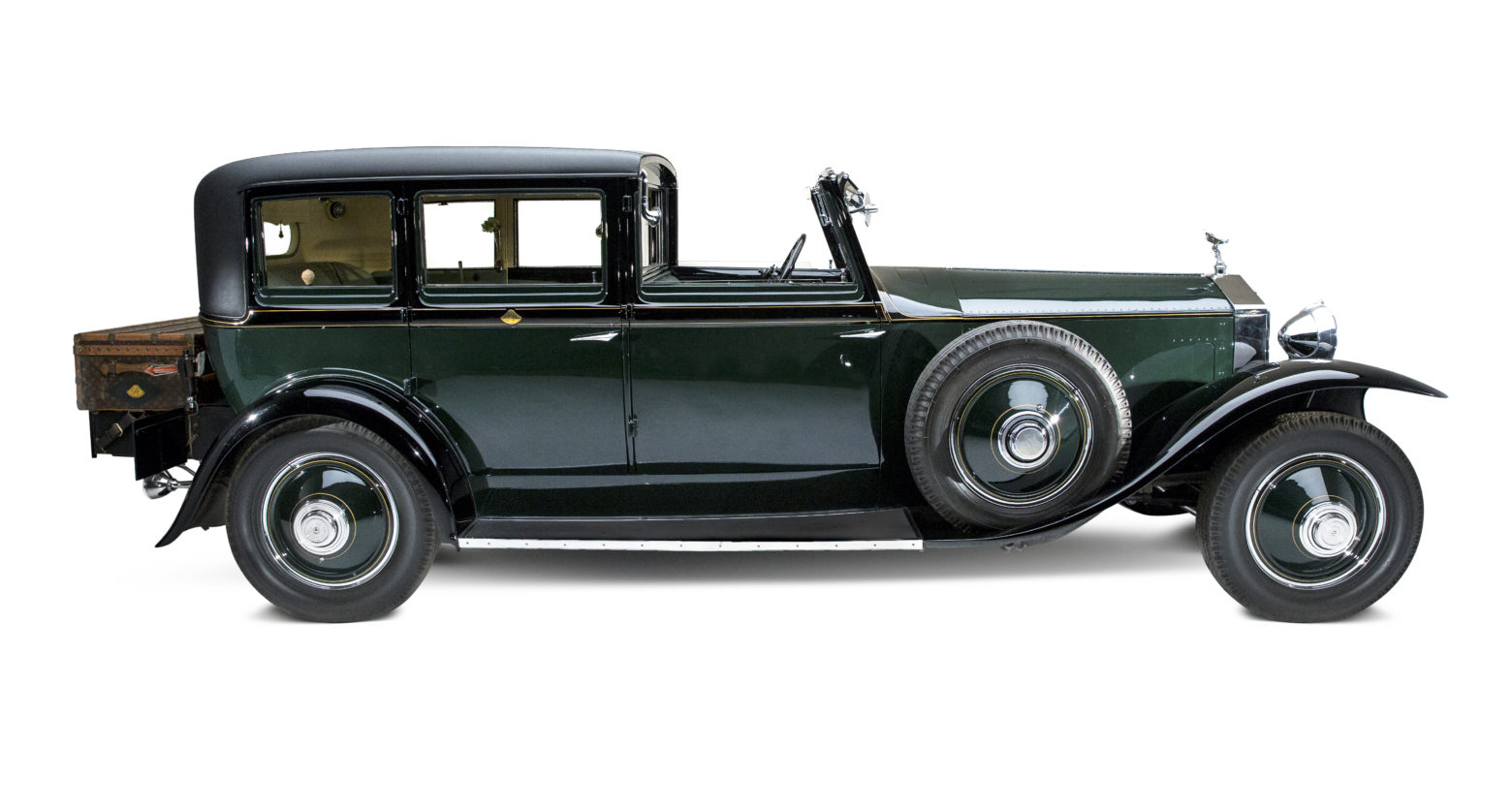 Astaire made subtle changes, thus aside from the scalloped door trim and art-deco inspired interior, it's a perfect example of an off-the-line Phantom I.
Interestingly, though he owned the car until 1950, it is entirely possible that Astaire never actually drove it. In keeping with current customs for someone of his status, Astaire used a chauffeur.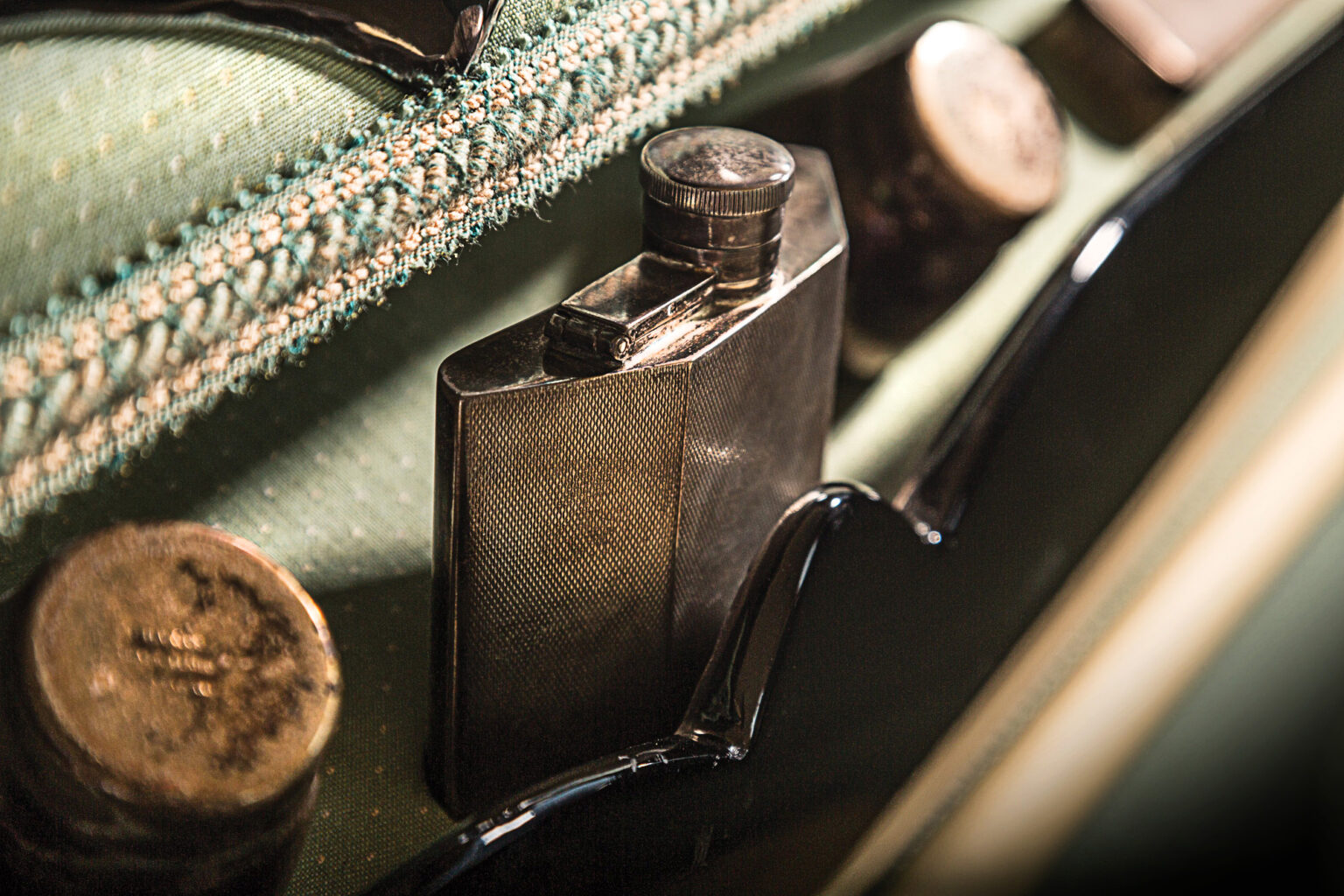 Rolls-Royce will announce the other famous Phantoms making their appearances over the coming weeks. We love looking at them and telling their stories, so expect to see more from us on the Great Phantoms – especially the newest one when it comes out this fall.