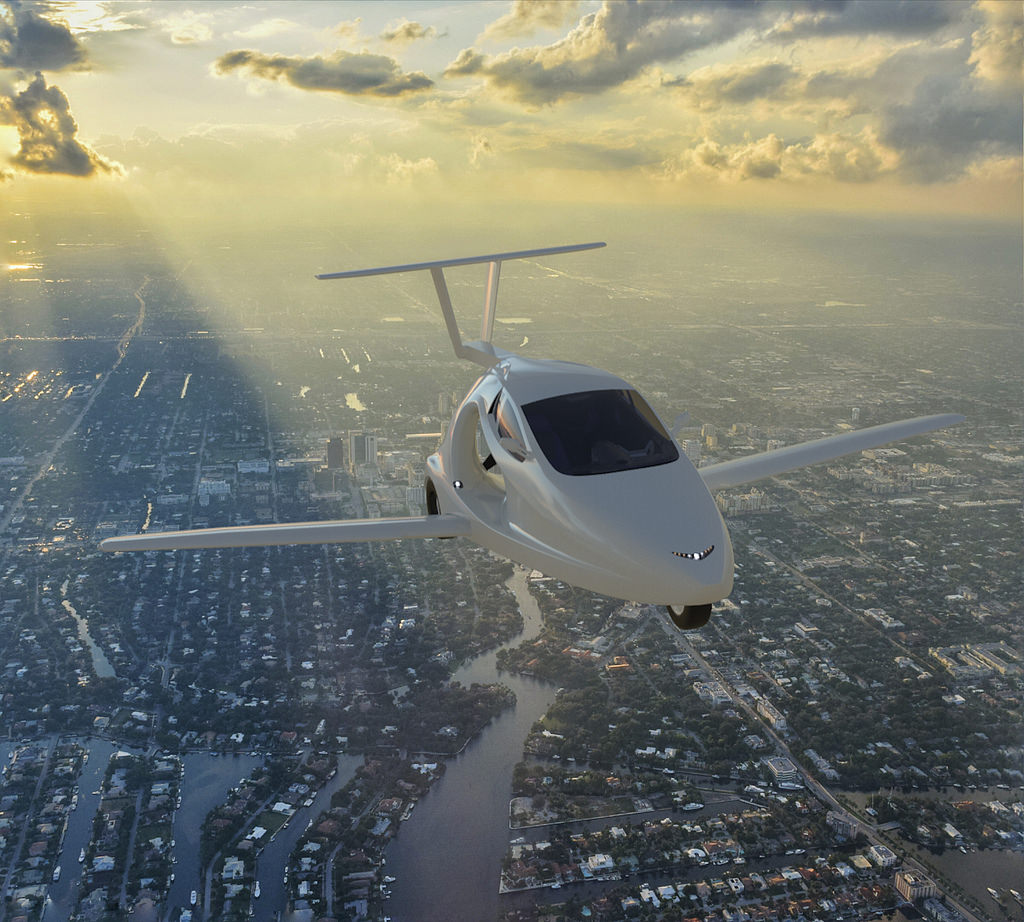 We may not live in condos in the sky with pneumatic tubes that take us from our garages to our homes, but it looks like we're finally getting that flying car we've all been waiting for.
Seven years ago, Sam Bousfield founded Samson Motorworks in Meadow Vista, California and began working on the Switchblade, a three-wheeled covered vehicle with both folding wings and a tail that extend for powered flight. It's taken longer than he anticipated, but based on the prototype fuselage that was displayed at EAA AirVenture in Oshkosh, Wisconsin this week. It look like we'll all be able to buy and build our own flying cars within the next few years.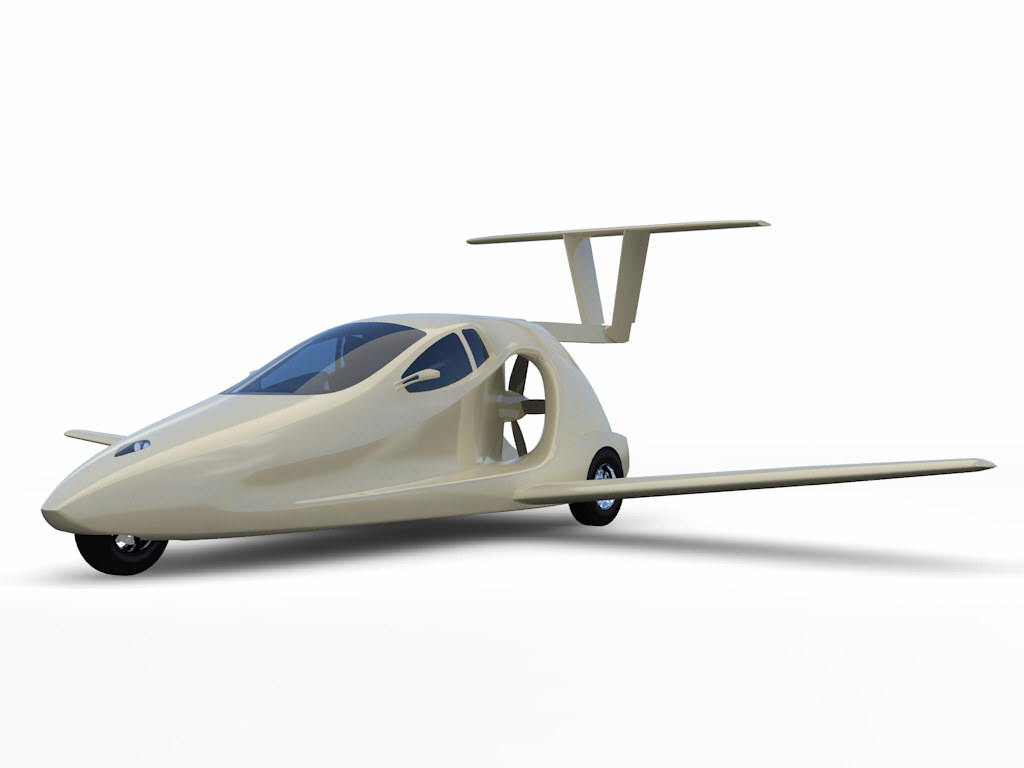 The Switchblade is a kit aircraft that is technically a motorcycle in road mode since it has three wheels. The wings fold forward and stow under the passenger compartment, protected from the road surface. The engine is mounted rear of the driver and passenger and drive the rear wheels when the car is in road mode. In flight it drives the aft-mounted propeller.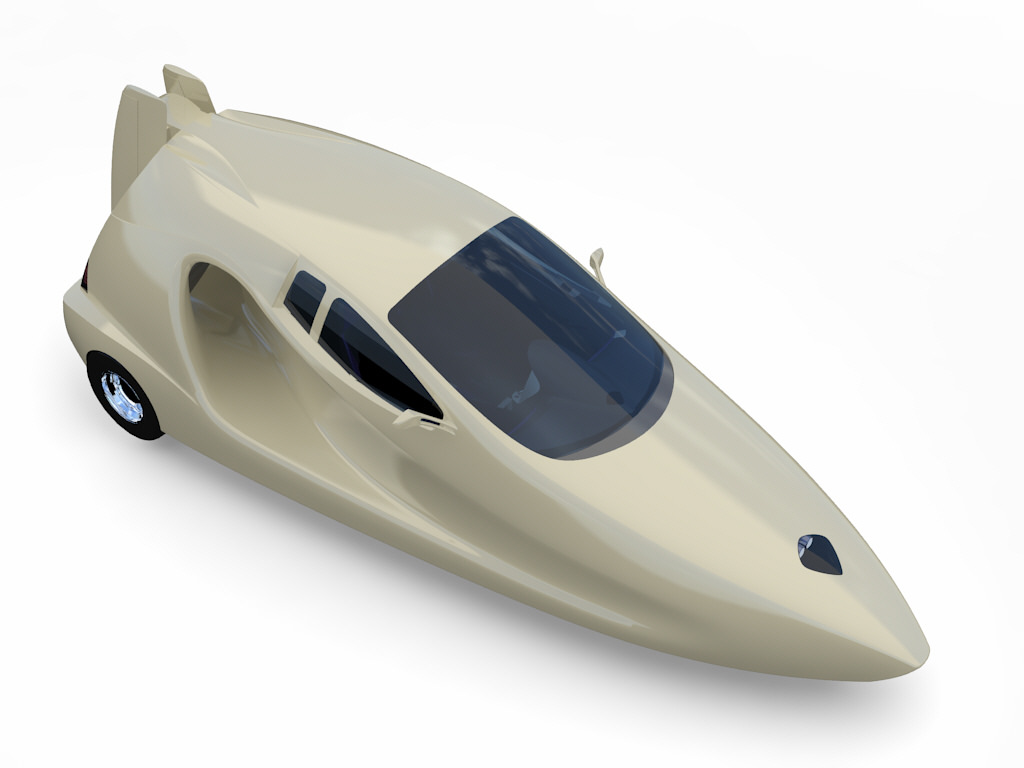 One of Bousfield's big objectives in creating the Switchblade is to create a vehicle that delivers the performance of a sports car, the comfort of a luxury car and the capabilities of a private airplane. According to the company, they've done just that. The Switchblade is said to handle as well as a Jaguar XK8. It features leather seats, an automatic climate control system, and all the safety systems you come to expect in a modern automobile.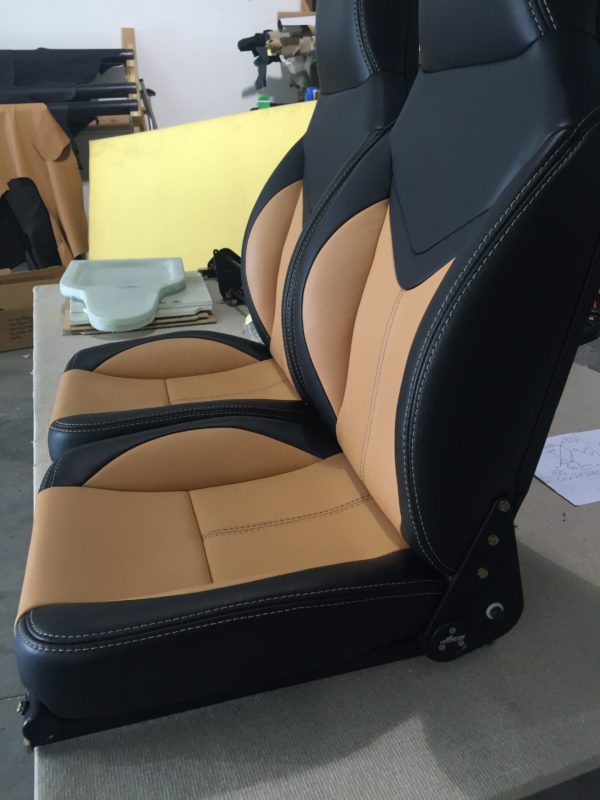 In flight, the Switchblade has a maximum airspeed of 175 miles per hour and will cruise at 155 mph while using just nine gallons per hour. With its 25 gallon tank that means you can fly over 300 miles in about two hours with plenty of reserves. When you're on the ground the Switchblade goes 0-60 in 6.5 seconds – that's almost as quick as a Chevy Camaro RS – and should deliver over 40 mpg highway.
You'll need both a motorcycle and private pilot certificate to drive and fly your Switchblade and Samson plans on creating a learn to fly package for owners who are new to aviation. Right now, FAA regulations require you to take off from an approved airport, so you'll have to drive to a field to convert the vehicle for flying.
While no delivery date has been set yet, and prices range from $85,000 for just the airframe kit up to $140,000 for a kit complete with engine, all avionics and you can reserve your place in line with no deposit until the Switchblade makes its first test flight, at which time you'll be asked to put down $2,000. For more information, visit the Samson website.