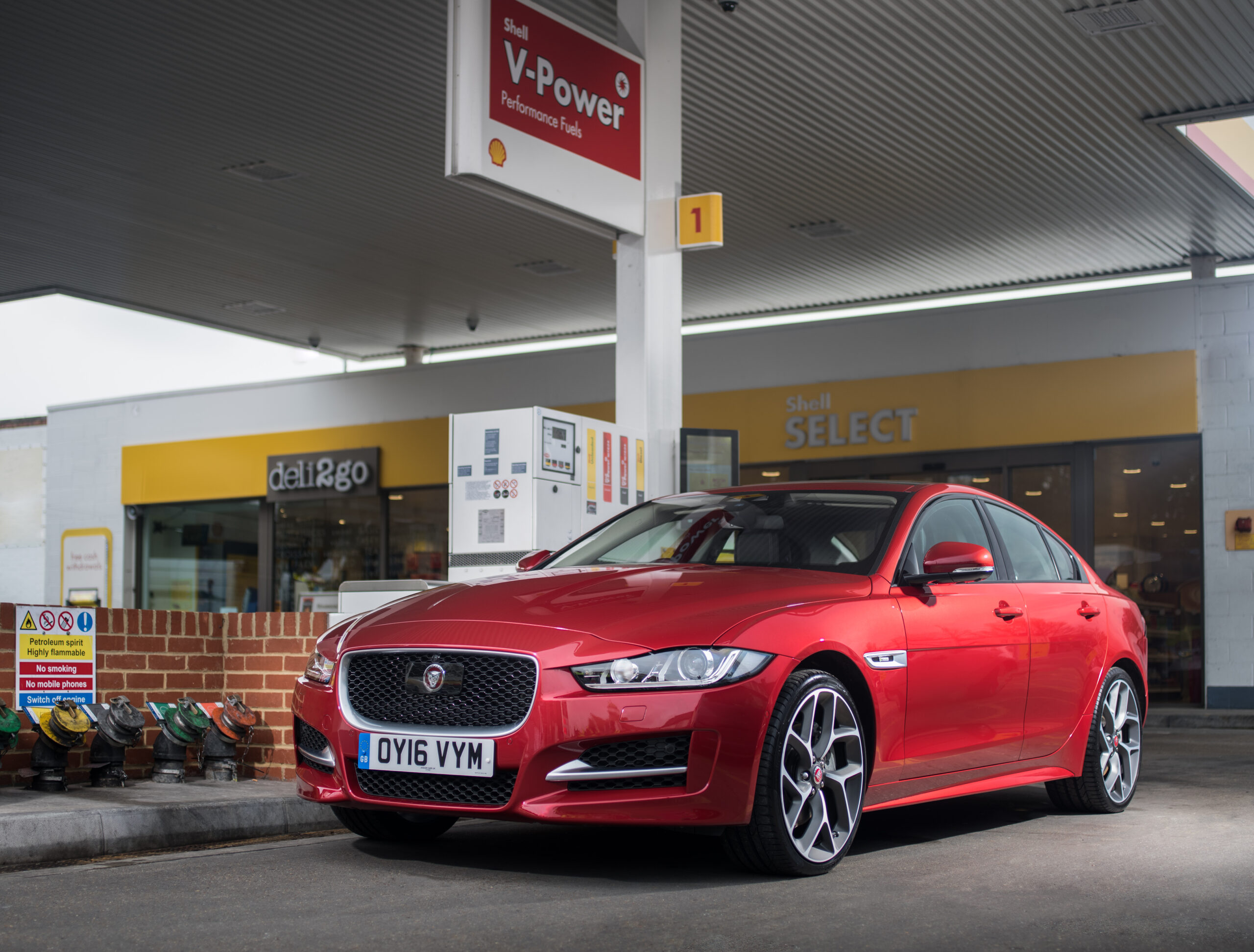 With the how, but not the how much unfortunately.
We live in a different world than we did ten years ago, and it's pretty safe to say we can't imagine the technology we're going to live with ten years from now. Obviously when we reflect on this we think of the highlights – the hugely life-changing innovations, like smartphones, digital cameras, and flat screen TVs. But our life is just as impacted by the hundreds of ways new technologies are applied to make life just a little easier.
Jaguar Land Rover is giving us one of those moments. They worked with Shell to create the Shell App, which allows drivers to pay at Shell stations without ever pulling out your credit card.
Ultimately this was likely designed for convenience, but to me it's a safety issue. As a small woman who frequently makes road trips alone, I'd love to not have to wave my wallet around at the sketchy, poorly lit gas stations in the rural Midwest.
Cashless technology is not a new concept; ApplePay and PayPal have been allowing people to pay with their phone for years. By integrating ApplePay and PayPal with the touchscreen in the car, Jaguar has created what they hope is a more intuitive experience, and minimized the need to pull your phone out behind the wheel. Seriously kids, texting and driving is no joke, and neither are the tickets they give you for it.
"Our technology allows users to put their phone away out of sight and use it via the touchscreen in the car, because as the car becomes more connected to the Internet of Things we will always be guided by what is appropriate and safe to do while driving," said Peter Virk, Jaguar Land Rover's Director of Connected Car and Future Technology. "So in-car payments would only be enabled when it is safe to do so, preventing unnecessary driver distractions."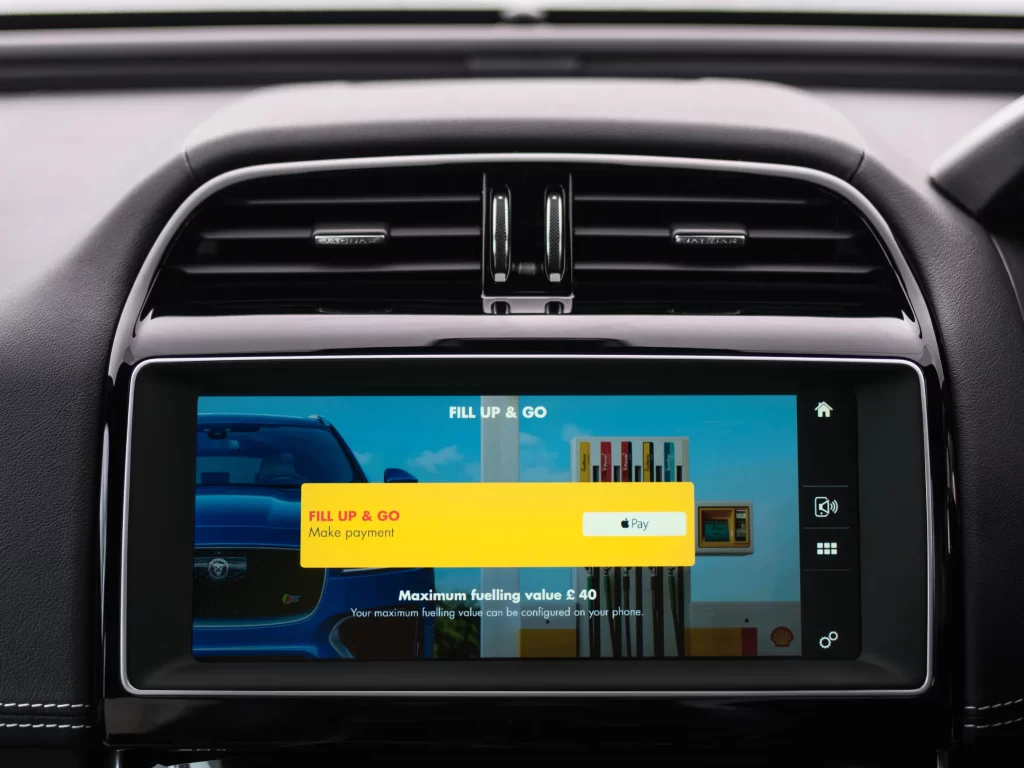 It's a pretty simple process. Pull up to a Shell station in your new Jaguar with the Shell App downloaded, select the amount of fuel you want to purchase, submit the payment, and start gassing up your car. When you're done a receipt will be sent directly to both the touchscreen and your email. The only part of this I can't figure out is how I'm going to wind up with a brand new Jaguar.
Gas stations are the beginning, but Jaguar believes the in-car payment method has other applications. After the rollout of the Shell App, Jaguar will being working to create in-car payment for tolls, parking and even drive-through restaurants. Parking is another application for this that could really impact public safety. Most women knows to be on guard when standing in a parking garage; this would allow people to skip standing alone at the pay station and simply walk directly to the car.
The Shell App is already live and testing in the UK, and will be rolled out in the US throughout 2017. It will be available across every Jaguar performance SUV, sports car and sports sedan, along with some new Land Rover models. Something tells me to expect similar apps from other carmakers over the next few years. After all, this is just one step closer to our inevitable future; paying via subdermal chip implant.