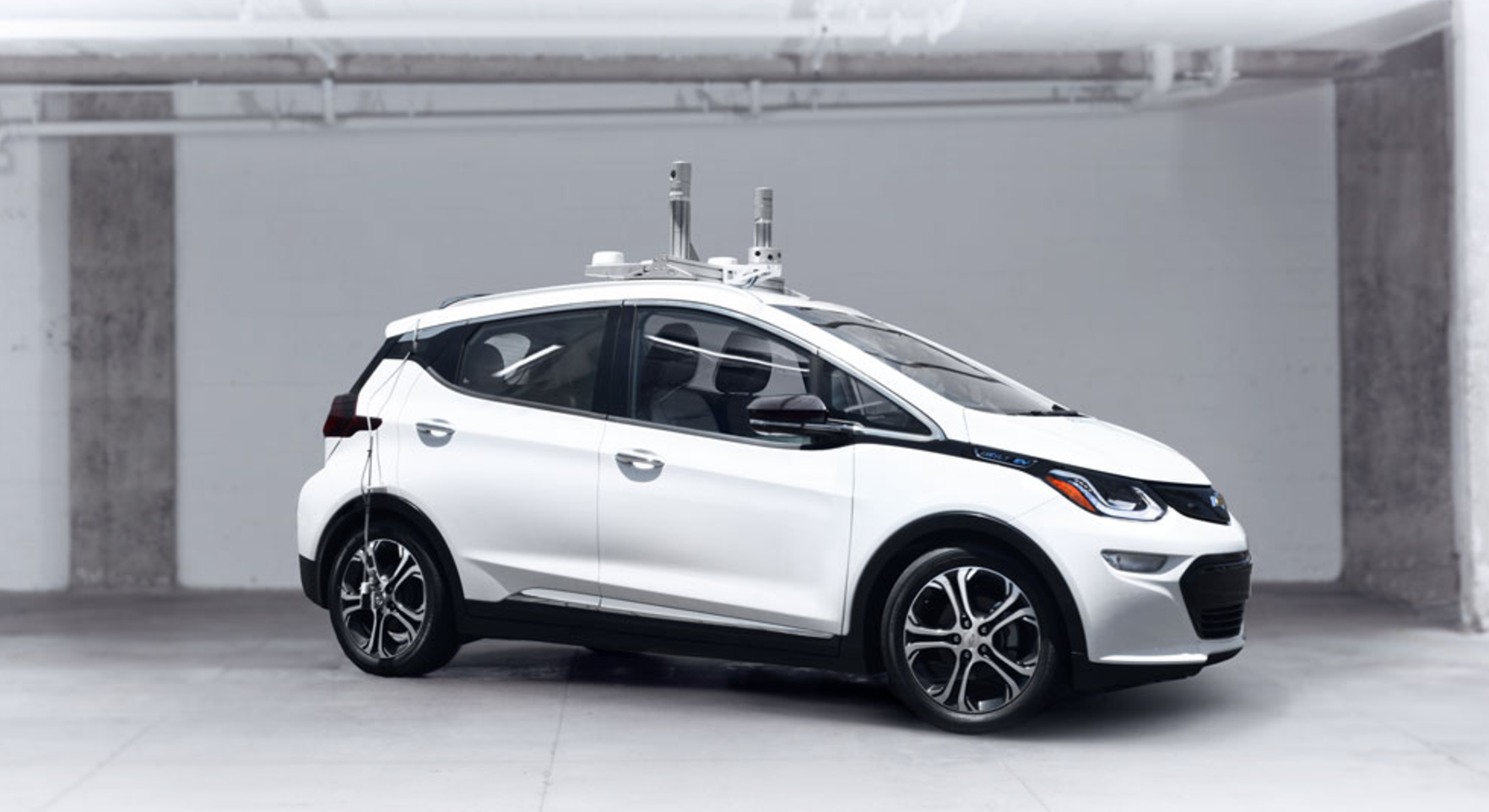 The Chevy Bolt is only a few weeks old, but according to this time-lapse video from Cruise Automation, a technology startup that was acquired by General Motors last year, it's already driving itself.
According to the company's website, they have test cars on the road in "California, Arizona, and Michigan navigating some of the most challenging and unpredictable driving environments." If the video they posted of the Bolt driving in San Francisco is what they claim it to be, they seem to be making great progress.
From a camera mounted on the car, we see it safely negotiate heavy traffic, stop lights, pedestrians, and even a double parked truck. It purportedly picks up and drops off a passenger along the route. If you look closely at some of the longer straight segments, the car does seem to wander a bit in the lane, but never crosses the lines. What we don't see are any of the controls, driver's seat, or other cues to let us know for certain this car is driverless, so for now we'll just have to take their word for it. (We have contacted the communications team at Cruise for comment, but they had not replied as of the posting date).
GM's partnership with Cruise is consistent with conversations we've had with people inside GM who tell us their product development resources have shifted their focus away from traditional platforms with gas and diesel powertrains toward electric powertrains and autonomous driving.
While other auto companies have been very public with their autonomous developments – Tesla, Ford, Hyundai, BMW, and Volvo among others have demonstrated autonomous vehicles to the press – in general, GM has been fairly quiet, until now. This leads us to believe they've made significant strides.
We'll be paying close attention to the efforts of Cruise and GM to see if their advancements continue on this rapid trajectory. In the meantime we'll dig deeper to see if the current claims are true.