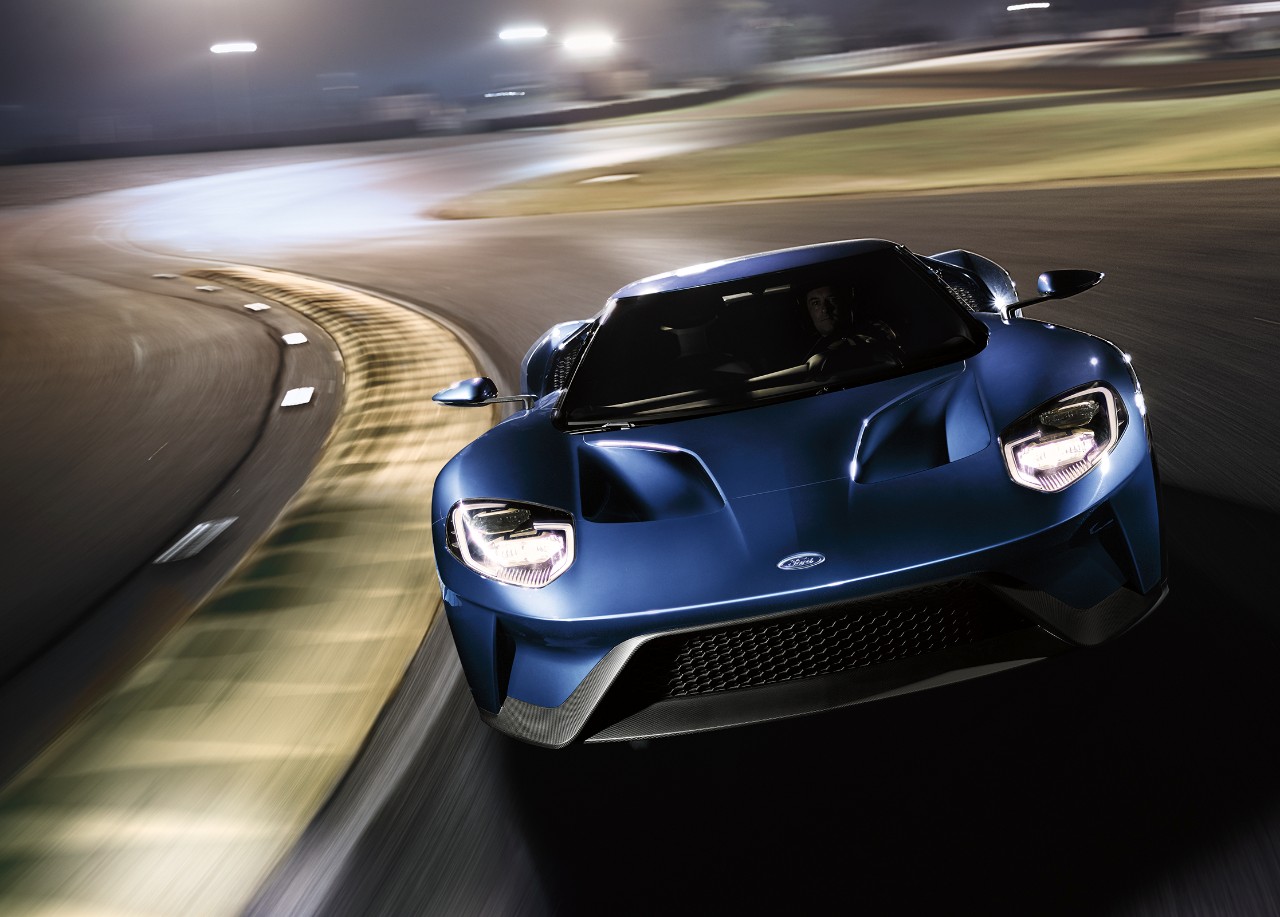 Last year when I met with Raj Nair and then the development team for the Ford GT, what most worried them wasn't whether or not it would be an amazing supercar (it is). Or whether it would prove to be a great race car (Hello, Le Mans winner!). Or whether they would all sell with a sticker price of $400,000 a pop (Gone in 60 seconds, as they say).
No, Nair and the team were worried owners would park their precious GTs in their garages and only bring them out on rare occasions preventing mere mortals like us from sighting the GT in the wild. In short, they want their owners to drive them. Not just on the track. Not just in parades. Not just at highfalutin rallies. They want to see them on the streets, back roads, highways, and main streets even if it's raining.
To make that point eminently clear to owners, the GT comes with 5 standard drive modes: Normal, for everyday driving; Wet, for driving in the elements; Sport, for more slicing up your favorite back road; Track, for racing; and V-Max, for winning the drag races on Woodward (okay, not on public roads, please).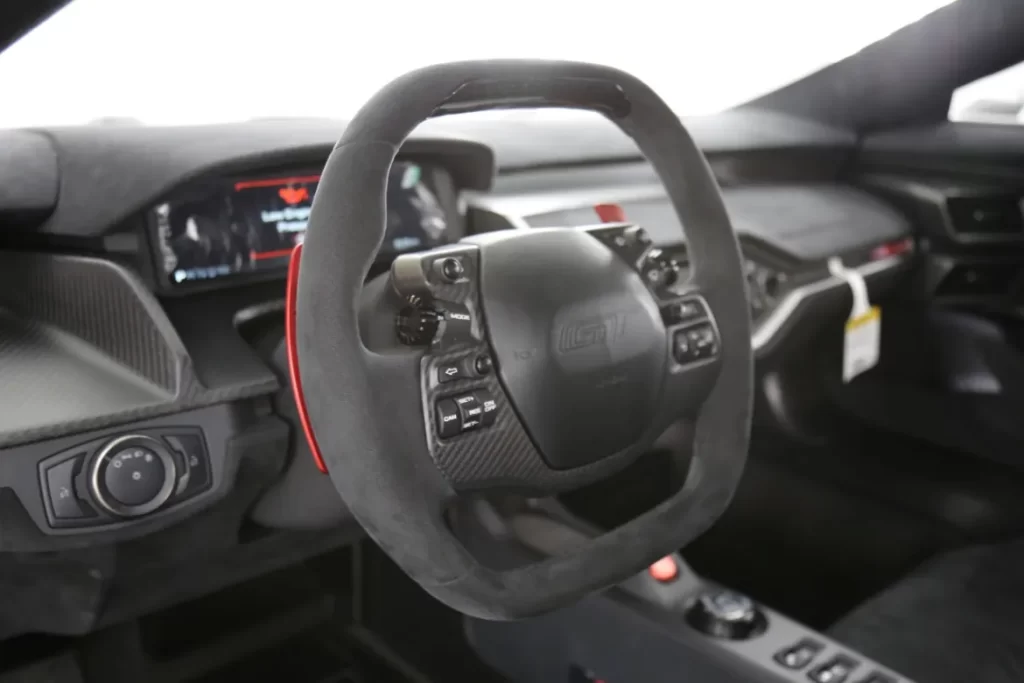 Each mode is specially tuned for a unique driving environment. "Switching the setting changes electronic, mechanical and aerodynamic elements," explains Nick Terzes, Ford GT engineering supervisor. Turn the switch on the steering wheel and almost everything changes. In normal mode, ride height is 4.72 inches, which should get you over most of the speed humps in your neighborhood. Throttle and transmission are calibrated for real-world driving and the suspension even has a comfort mode.
In wet mode, the suspension, ride height and transmission all stay in default mode. The throttle mapping is changed to make it harder to break the massive rear wheels loose on compromised surfaces.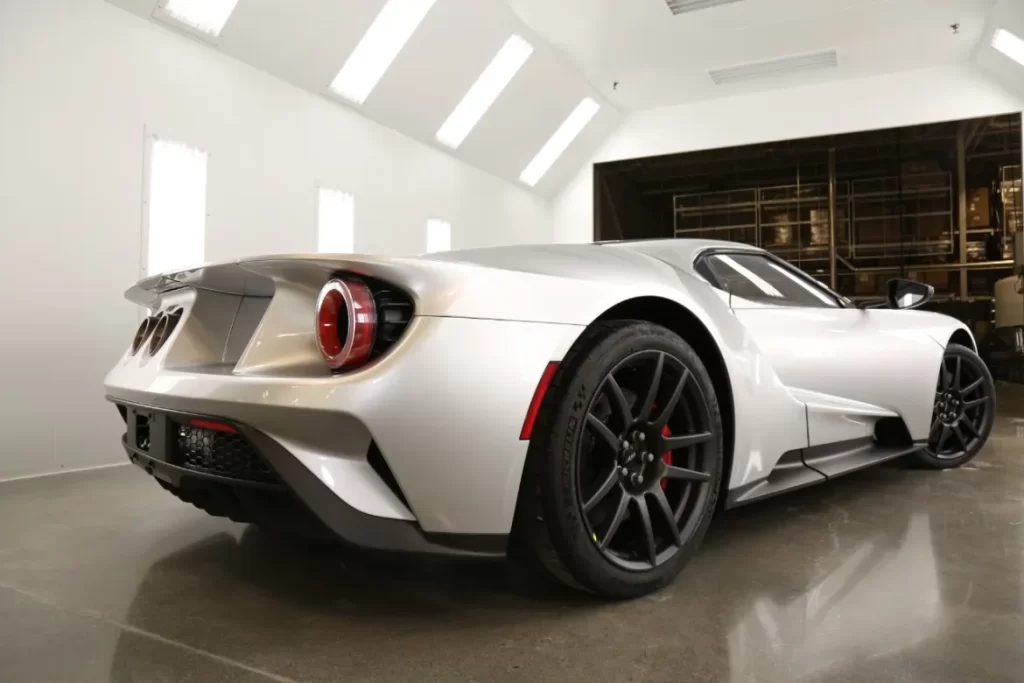 Sport mode makes the throttle more responsive and activates the EcoBoost engines' anti-lag system so you get immediate response when your right foot goes down. Ground clearance stays at 4.72 inches, there is no comfort setting for the suspension and you now can make changes to the stability and traction control systems giving you access to oversteer. In addition, the shifts are more aggressive and the transmission holds the car at higher RPMs for better performance.
Ford says Sport mode is adequate for track situations. But who wants adequate when you can have exceptional? With the transmission in park (and preferably on pit lane), flip the switch into Track mode and in just two seconds the hydraulics drop the ride height almost 2 inches, spring rates increase, damping goes to its firmest setting, the rear wing deploys, and the openings in the front shut for maximum downforce.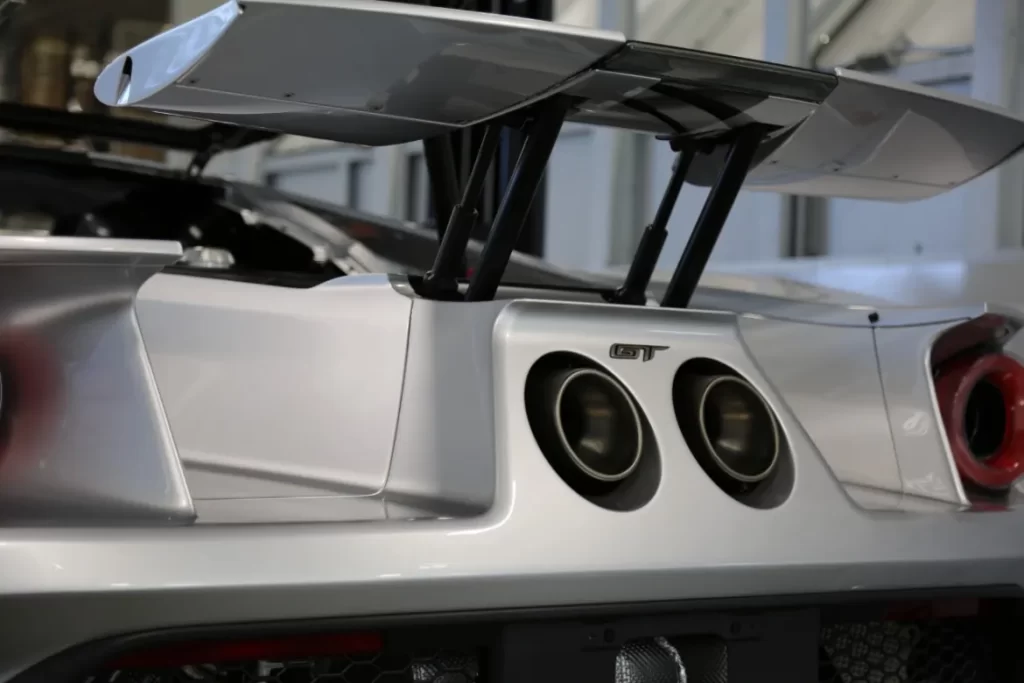 V-Max or "maximum velocity" mode, every system is tuned to make the GT go as fast as possible. Ride height is the same as in Track mode, but all aero elements are stowed to minimize drag. In this mode, downforce isn't as strong as in Track mode, so all the electronic nannies remain active to make sure you're pointed in the right direction when you hit it's 216 mile per hour top speed.

Let's just hope you're as good as the car is!