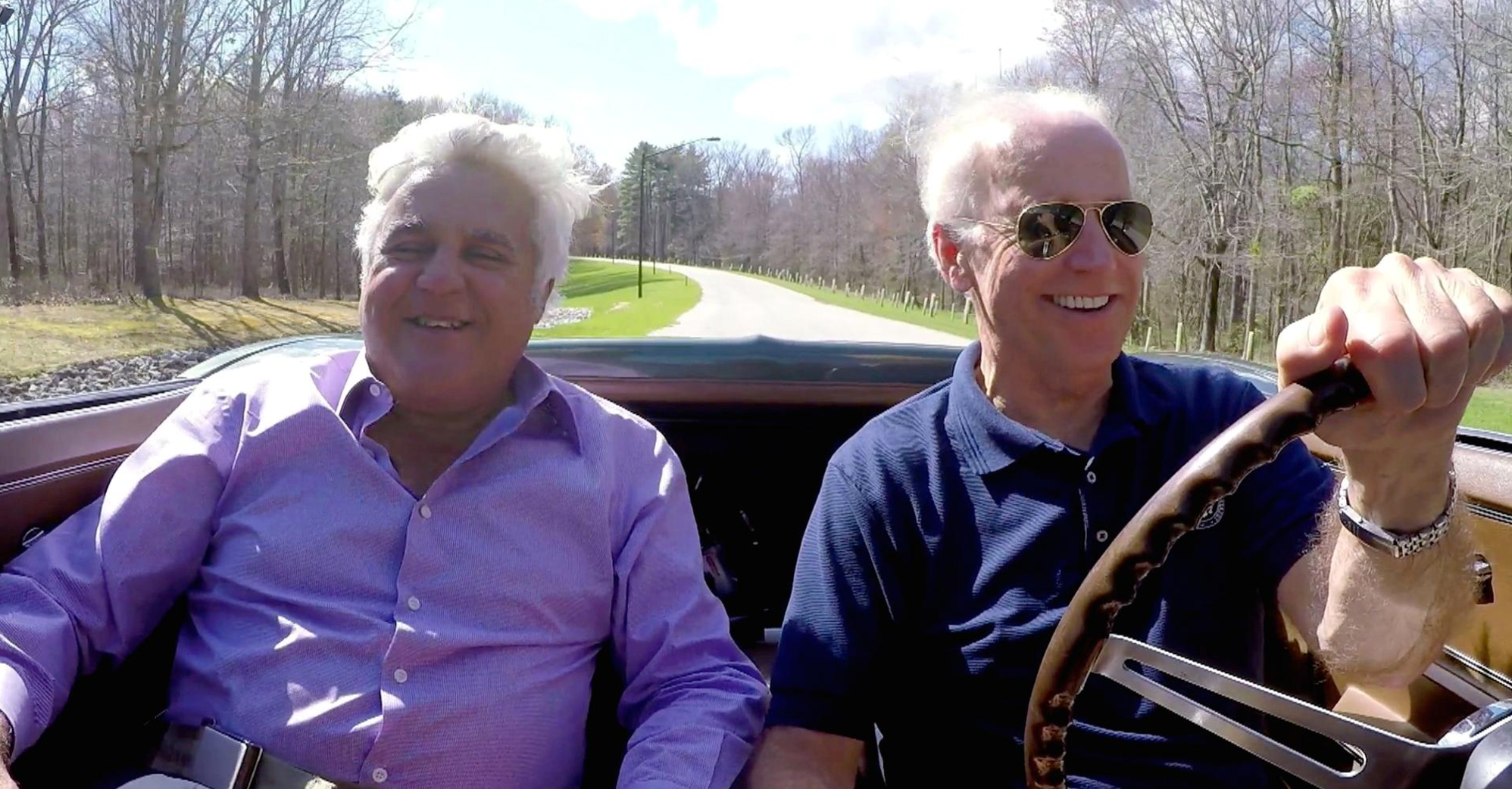 I knew I had a couple of things in common with Vice President Biden: We both have a penchant for dispensing folksy wisdom and suffer from foot-in-mouth disease. But now I know we share an even deeper bond, the need for speed.
That's what the vice president confessed to Jay Leno while filming an episode for the new season of Jay Leno's Garage.
Jay Leno tweeted a sneak peak of the episode, featuring everyone's favorite crazy uncle, Vice President Joe Biden.
For only the third time in seven years, the Secret Service allowed Biden to get behind the wheel of his 1967 Corvette Stingray. Presidents and vice presidents are not allowed to drive for their own safety, but when you've got Jay Leno begging, it seems the Secret Service will relax a bit and let you take the car around their test track.
Biden comes by his love for Corvettes honestly. He is the original owner of the car; it was a wedding gift from his father who worked at a Chevy dealership. Years later, his sons rebuilt the engine as a Christmas gift. This car is truly a part of his family history.
And boy, did it sound happy to be reunited with the VP. The 300 horsepower 327 V8 engine jumped to life as the Veep dropped the clutch and literally squealed out of the lot. The engine growled as Biden put the pedal down, but simply purred quietly as Jay and Joe drove around the track, sharing early memories in cars.
It serves as a nice reminder that no matter how contentious our politics can be, there are things that bring us together. What's more American than sharing your road history?
It wasn't just the car that was happy. When asked how it felt to be driving again, Biden, known for no-nonsense honesty, had a simple, direct answer.
"Well, it feels great, man!"
Watch Jay Leno's Garage at 10pm eastern starting Wednesday, Nov. 9 on CNBC.