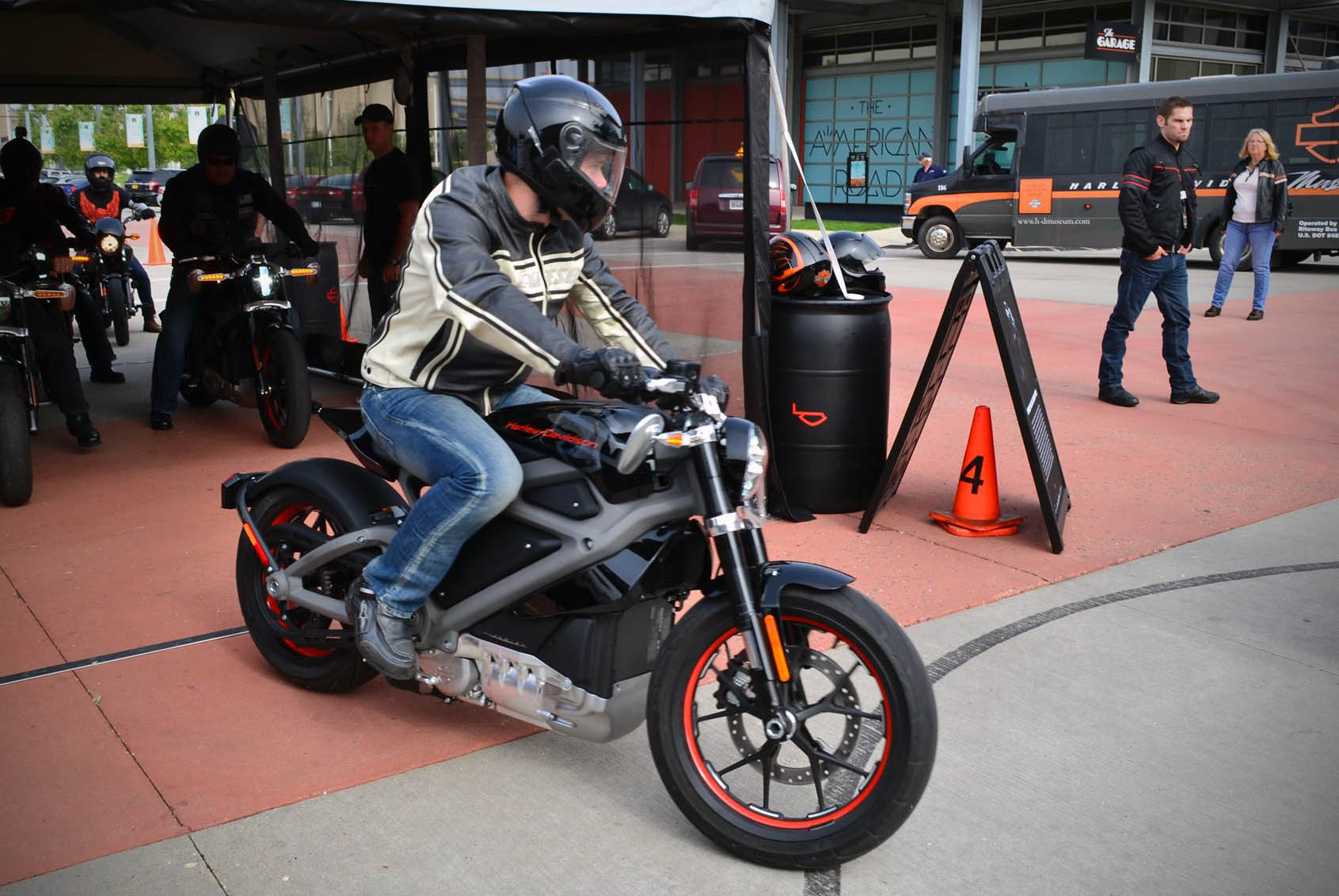 Harley-Davidson's Project Livewired is a working prototype for an electric motorcycle that the company is testing in key markets across the country. When they announced the project, they promised a "No excuses riding experience with tire-shredding acceleration and an unmistakable new sound." Did they deliver?
The tour rolled into Milwaukee last weekend and I was lucky enough to be one of the first mere mortals to ride the LiveWire. After more than a few minutes of seat time, I walked away with a huge smile on my face and a few surprises:
1. The bike is small, sporty and approachable. This isn't your dad's Road King Classic.
2. The design is sexiest thing out of Harley since they canceled the Miss Harley-Davidson pageants.
3. The power, or more accurately the access to power via your right hand, is absolutely grin inducing. This thing goes like, well like nothing I've ever ridden. Let's just say it's mind-blowingly quick.
4. The bike truly does sound amazing. The purposefully injected "jet turbine" sounds by the Harley-Davidson engineers is a smart way to make this ride heard among the whispering EVs out there now.
5. We were allowed to use the "power mode" during the test ride and all I have to say is 'Thank you!' #vrooom or more accurately, #nnneeaoowww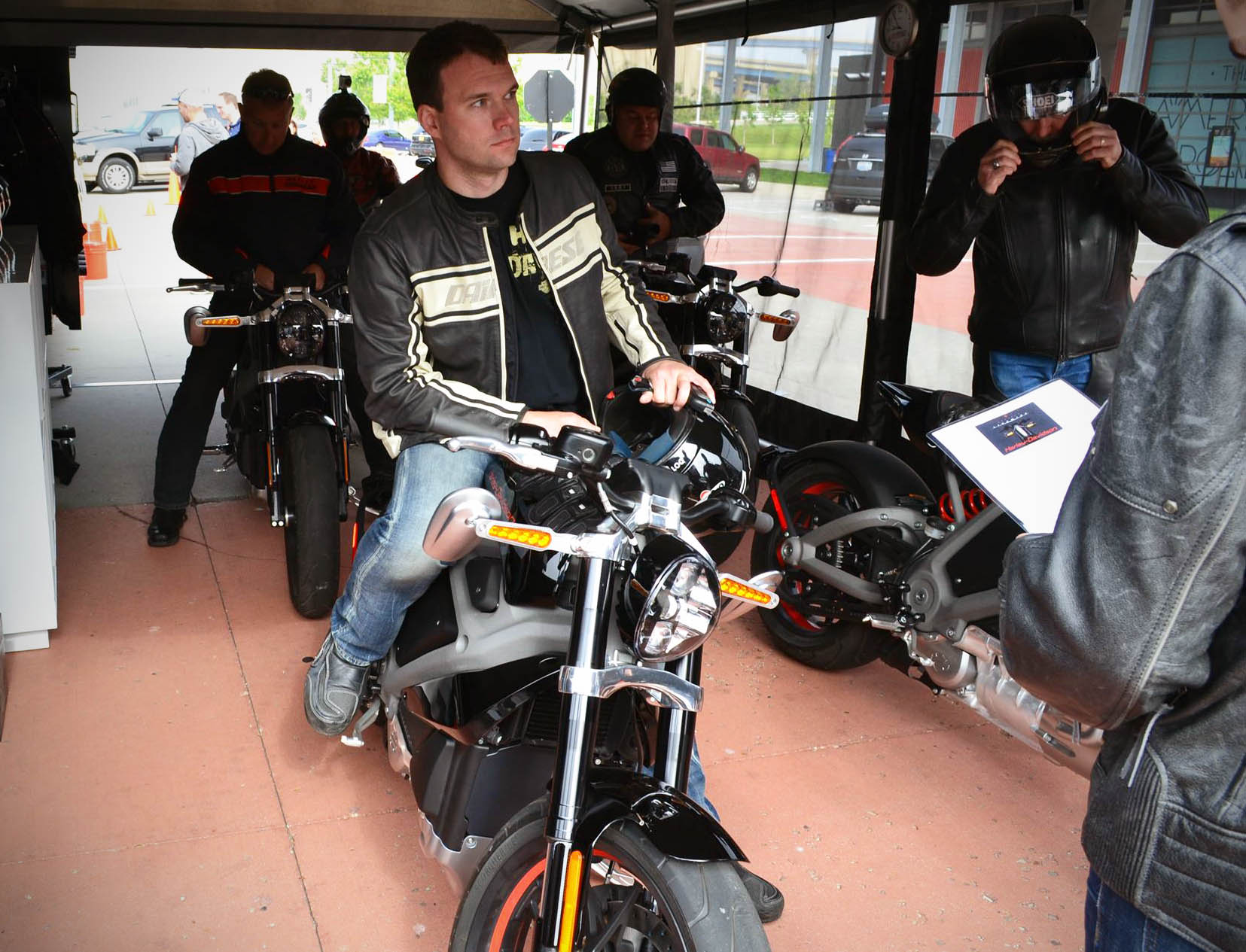 So what did I think? Yes. It's a leap by Harley-Davidson into a whole new territory and market segment. EVs, especially in motorcycling, have been very slow moving (Sorry Brammo). Harley-Davidson jumping in, even if with just a few prototypes to test the market, is a good thing. In the end if this works, everyone wins because powertrains for EV motorcycles will finally get investment from a big brand.
What's the range? Price? Recharge time? Wrong questions at this time. Harley-Davidson will give you that info. But that is absolutely irrelevant here. These are prototypes asking in search of our approval. Checking to see if we FEEL this machine, if we find a place in our oil soaked hearts for the purity of electric power. By that measure, this machine gets an absolute thumbs up. To me, the way it rides, feels and screams (when there is no mechanical reason to do so) is a true Harley. Just with the brand's first truly new heart in 111 years. The time for practical questions is around the next bend in the road.
We'll keep you posted on Project LiveWire news. The tour continues throughout the summer. If you're going to be in Santa Monica on Monday, July 14, you can sign up for a ride at www.projectlivewire.com.
While the manufacturer provided the vehicle for this story, the opinions and recommendations in this post are 100% ours.