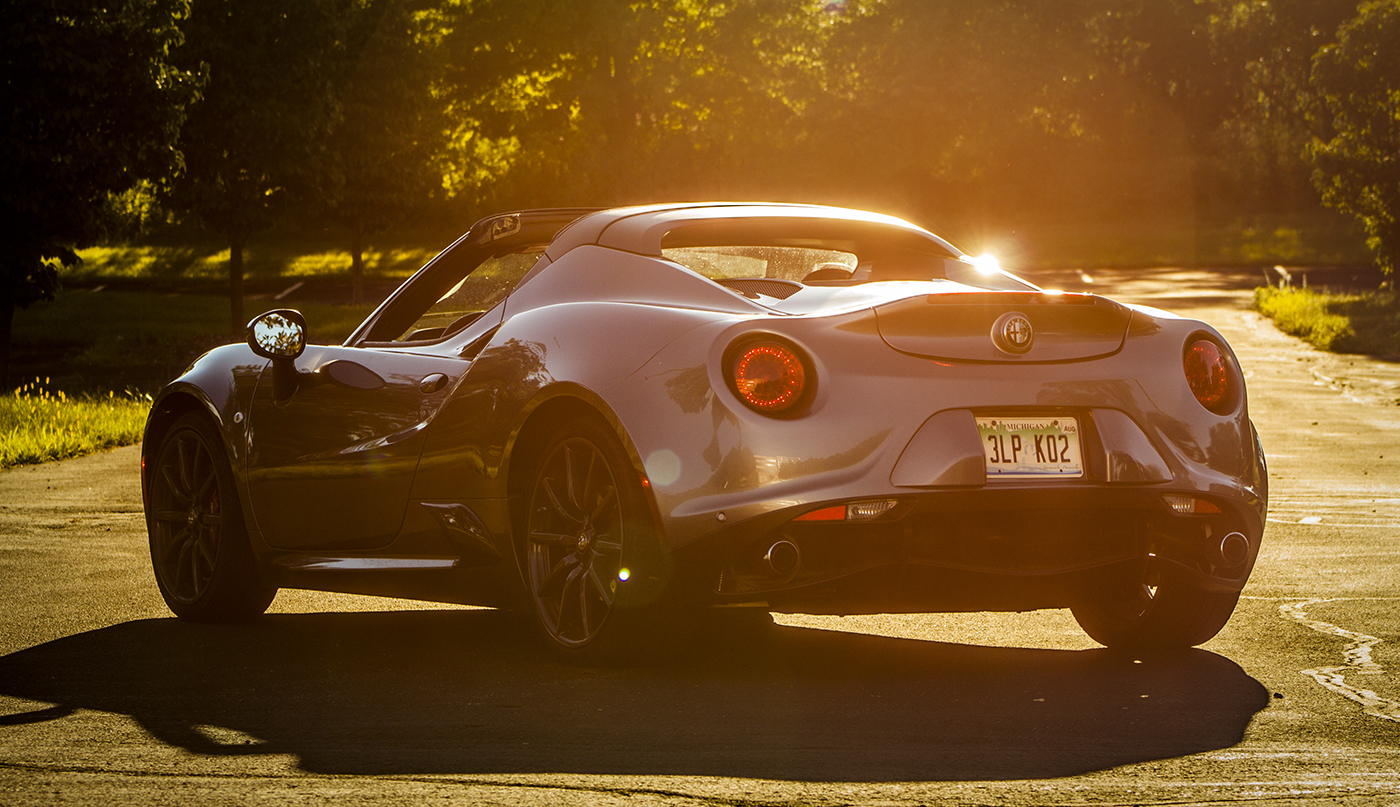 If you ask anyone who knows anything about cars they'll tell you that even the sportiest models have become quieter, more drivable, more comfortable and just flat out more livable. If you need an example, get behind the wheel of a McLaren 650S Spider. Engines are now powerful and smooth with turbos that add oomph across the powerband. Suspensions have multiple settings that can transform a car's handling characteristics from a highway cruiser to a track monster with the push of a button. And variable rate electric power assisted steering systems make driving at low speeds easy while allowing you to feel the road as the speedometer needle makes its journey around the dial.
The Alfa Romeo 4c is NOT one of those cars.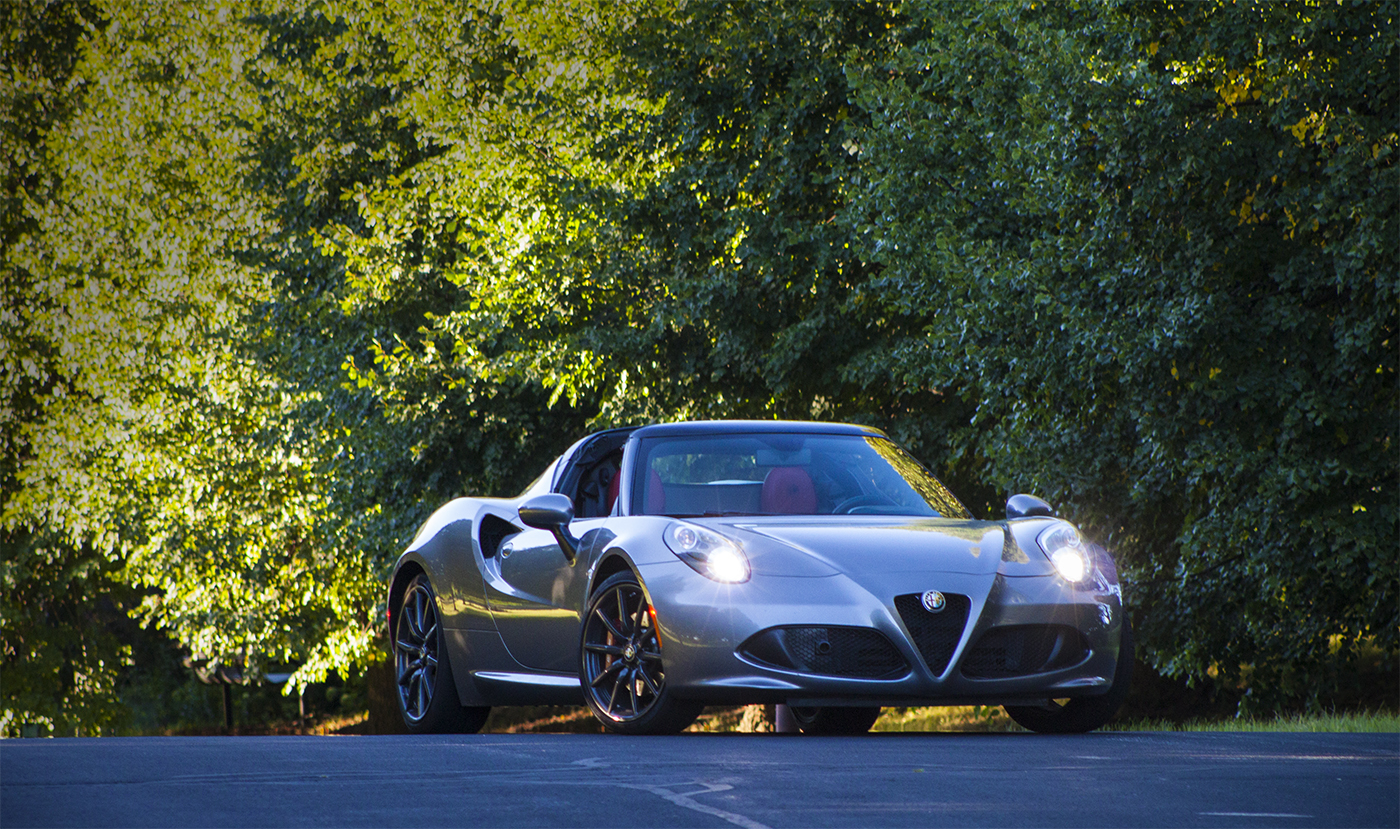 It probably has more in common with its ancestor the Ferrari Dino than today's cousin, the 458 Speciale. There's no power steering. No adjustable suspension. No navigation. No touchscreen. This car is as raw and basic as they come. In fact, there are really only three nods to modern technology. It has a 6-speed dual clutch transmission with paddle shifters (no, unfortunately, you can't get a three-pedal manual), a dual mode exhaust, and electronic traction control which you can thankfully deactivate in varying levels depending on your confidence, ability, and the value you place on your own hide.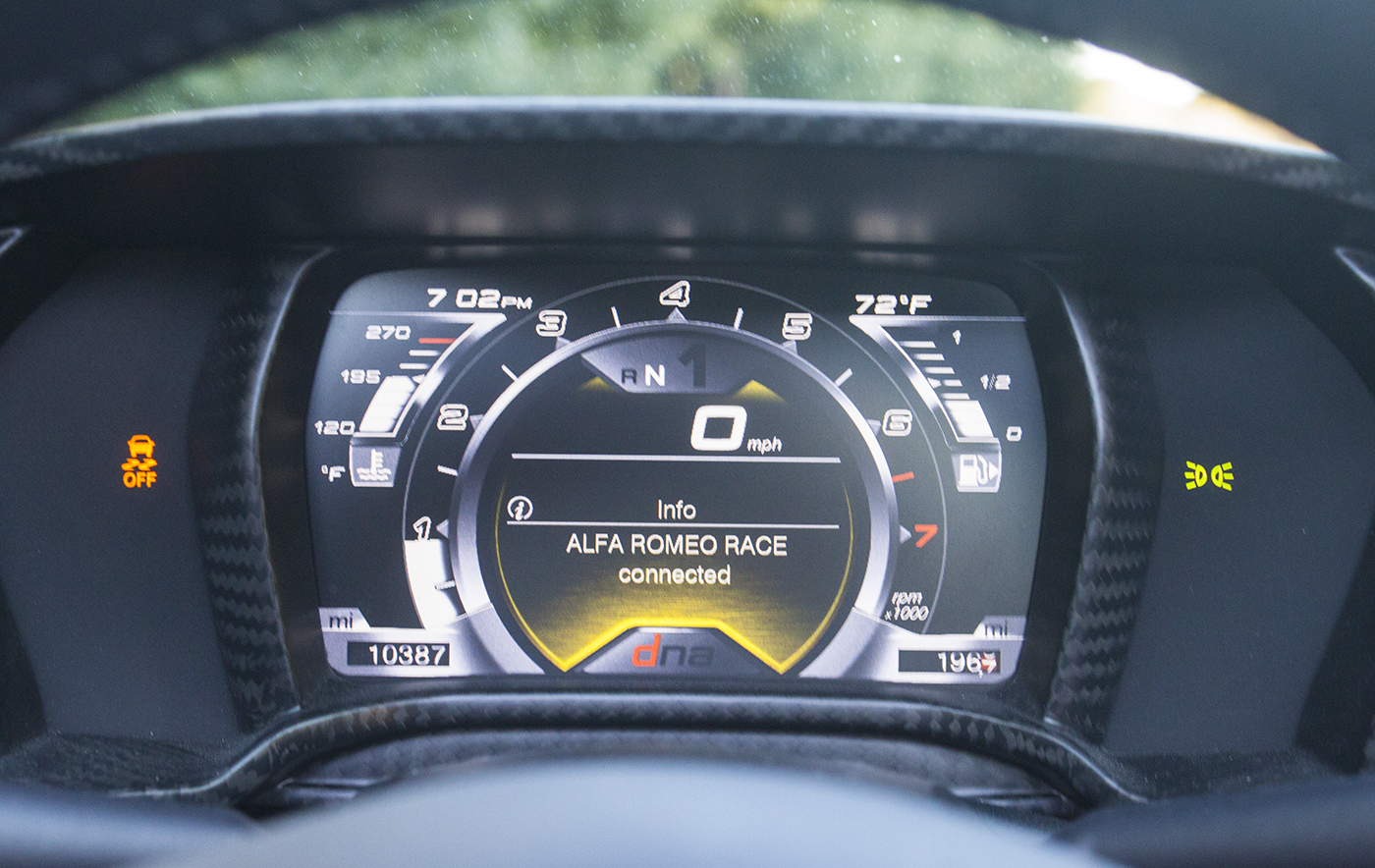 How much of a throwback is this car? Even the Alpine AM/FM CD player stereo reminds me of something out of the '80s, right down to the tinny sound.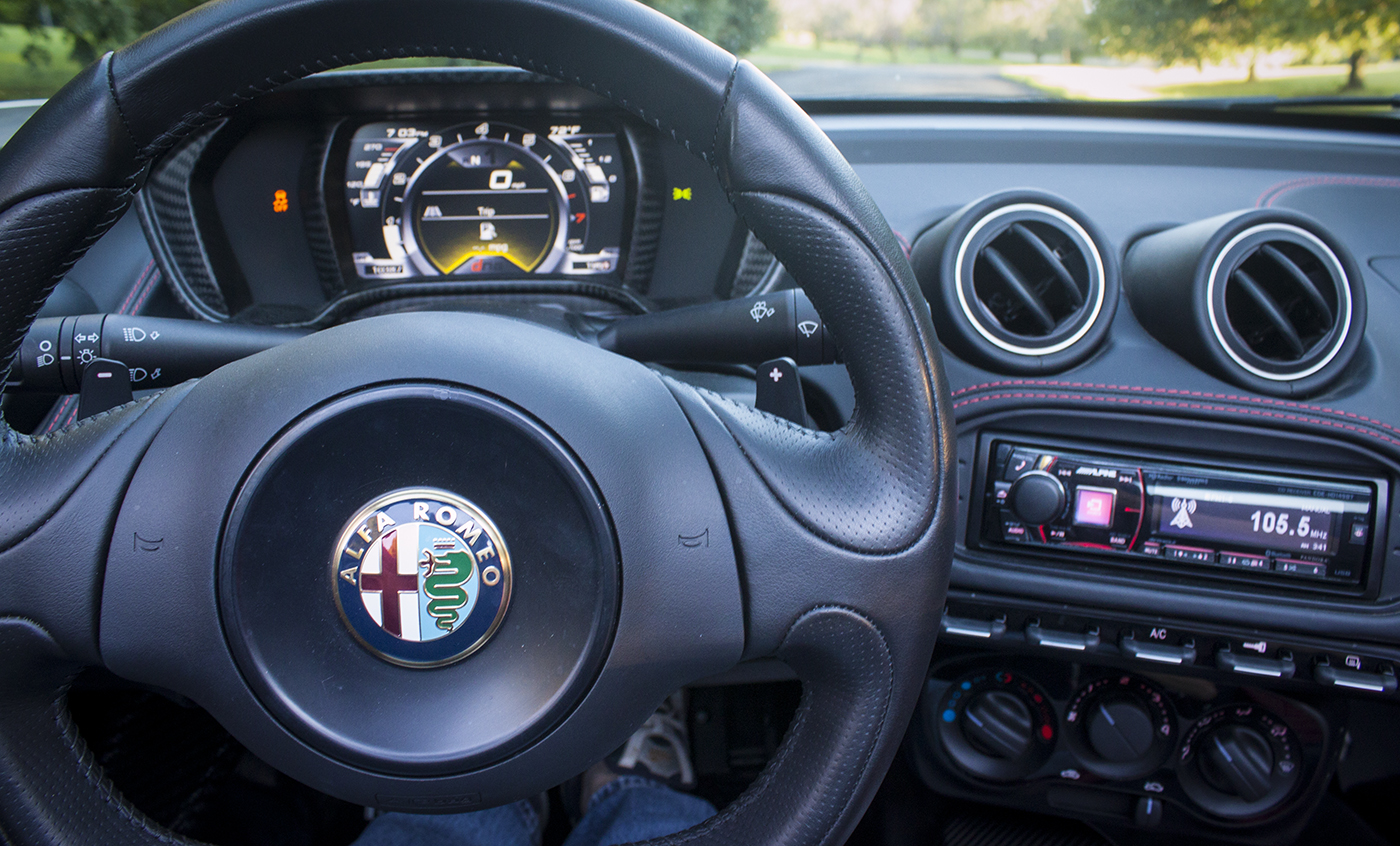 Nothing about this car is easy. Getting in and out is a chore thanks to the wide carbon fiber rails. The top is a screwy mechanism that you can only really remove and replace from outside of the car. Even with its 2,500-pound curb weight, you'll have forearms like Popeye after just a few weeks of parallel parking thanks to its manual steering.
In spite of all that – maybe because of it – I love this car.
My intent was to compare this to an analogous BMW, Audi, or Mercedes sport convertibles. But no, nothing sold in America compares to this car. In fact, the only true competitor to the 4c is the Lotus Elise, a car that's not available in the States.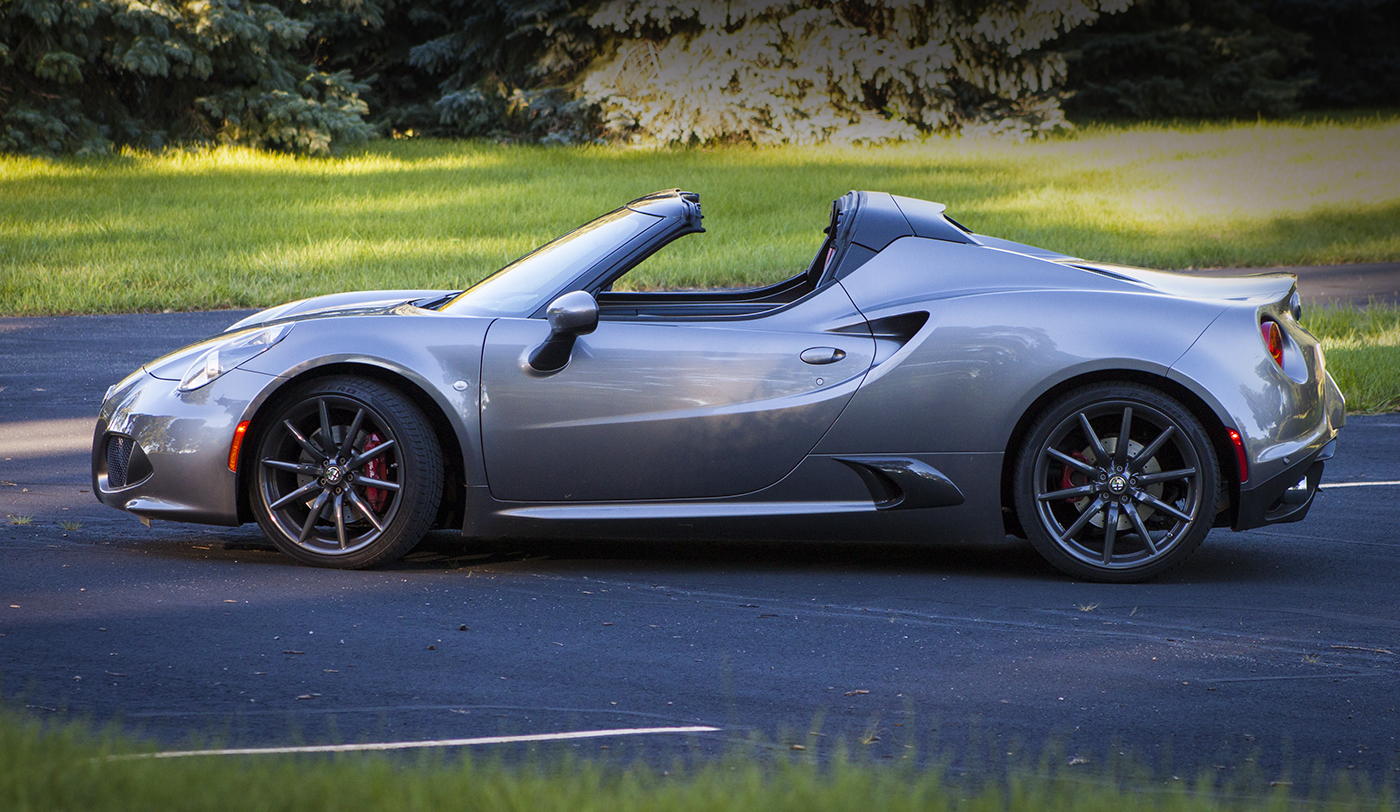 The 4c is smaller, lighter, louder, and nimbler than anything else you can buy here. It's designed to do one thing very well and nothing else well at all.
Let's be clear. The Alfa Romeo 4c Spider, especially equipped like my tester, is not an everyday car. This is a toy that you bring out on weekends and drive for a few hours at a time when the sun is shining. Long road trips? Don't even bother. The trunk is a small bin behind the engine that holds an overnight bag. That's only if you keep the top up because that's where it's stowed and the top takes up about 75% of that space. You might be able to take it on a weekend getaway, but that's about it. The race suspension and exhaust do exactly what they're supposed to, tune the car's performance for the track. You don't just feel every pothole and expansion joint in the road, you feel every pebble. And the noise. Put the Alfa in Dynamic or Race mode and the Akrapovič dual-mode titanium exhaust opens up its baffles creating a loud throaty growl that at low revs is mildly interesting, but becomes an aria to speed once you get over 3,500 RPM.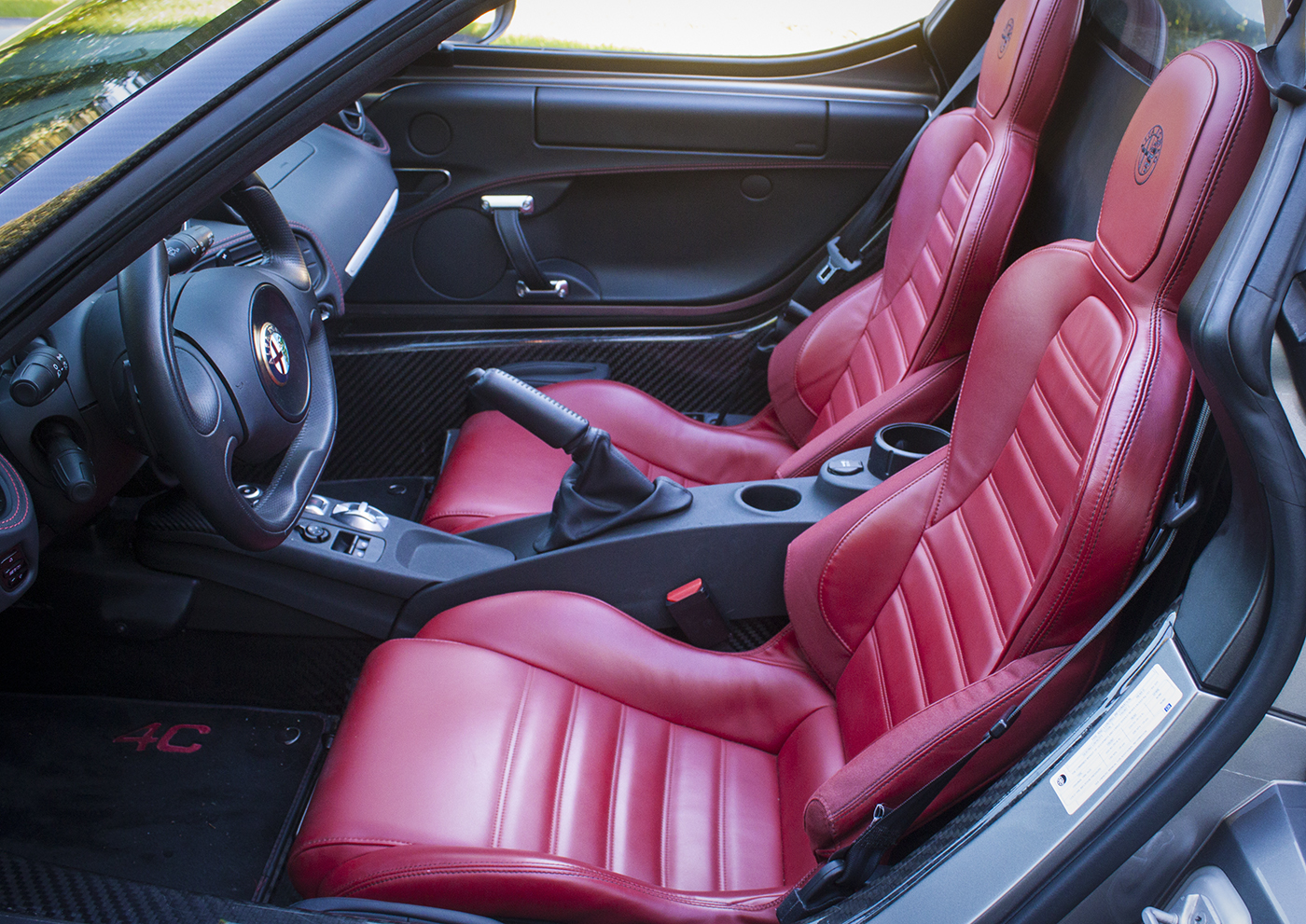 Comfort is an afterthought. The leather seats do their job very well which is to keep you in place while flinging this thing through the corners. But, to minimize weight and create enough space for larger drivers there's very little padding. On the passenger side, a box on the side of the tunnel intrudes into the knee area. And, if you're operating in Race or Dynamic mode it's loud. All the time. Accelerating from a stop. Tooling around town. At cruise on the highway. This car not only attracts attention with its looks, it does so with its exhaust note. Especially when you shift from first to second or second to third under hard acceleration. The wastegate opens emitting a sound that will make a thirteen-year-old boy giggle.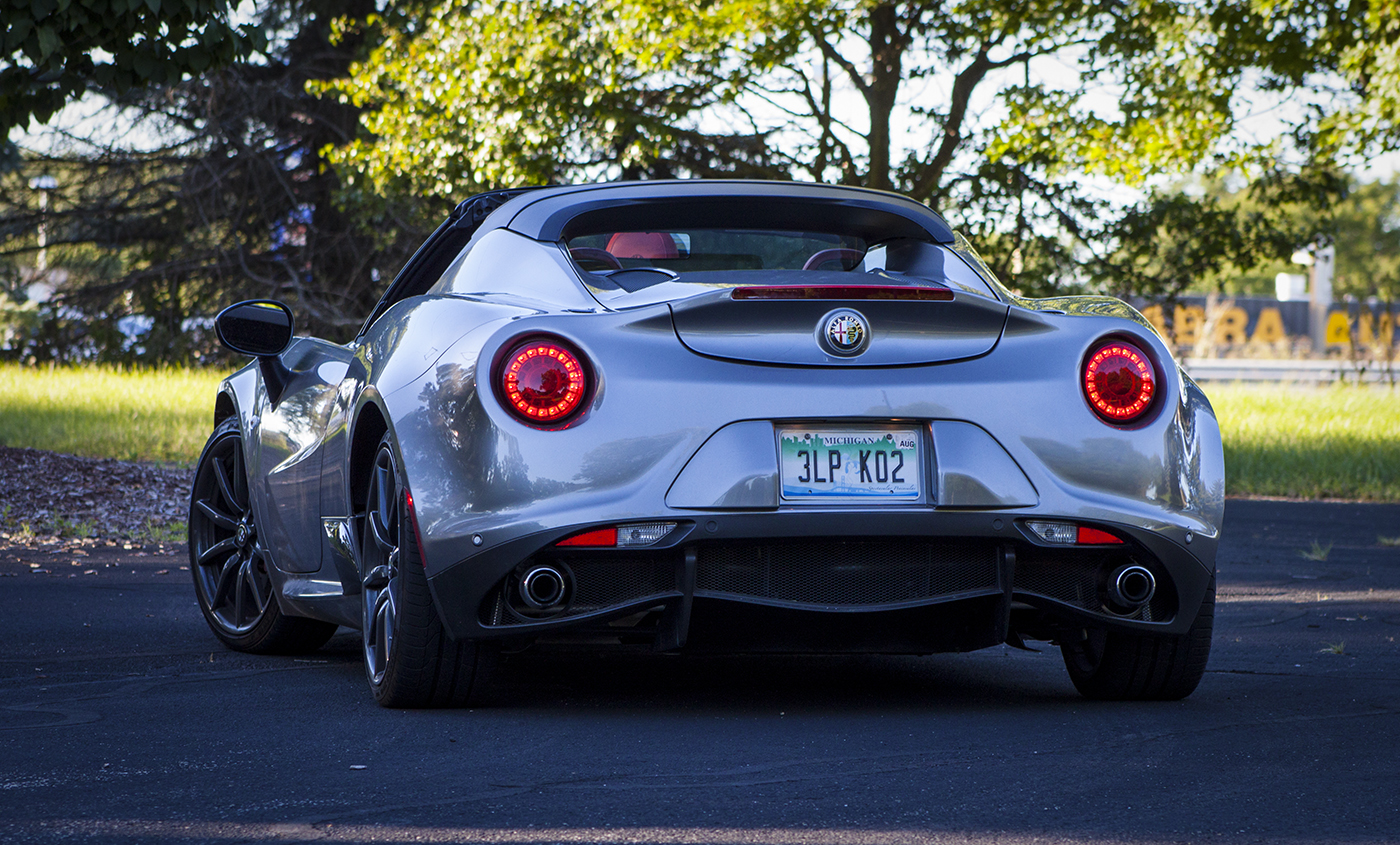 So given all those limitations and expectations, what's it like to drive?
A hell of a lot of fun, thank you very much. The balance of this mid-engined, rear-wheel-drive setup is just perfect, leaning a bit toward confidence-building oversteer. The power of its 237 horsepower turbocharged 1.7 Liter four-banger comes on fast and, if you keep the revs up above 3,500, it's there all day long. No matter how twisty and tight the road was, I found myself wishing for twistier, tighter corners. This is a car you can toss around with ease. The brakes also inspire confidence, letting you go deeper and deeper into each successive corner knowing there's not a whole lot of mass keeping you from scrubbing off speed.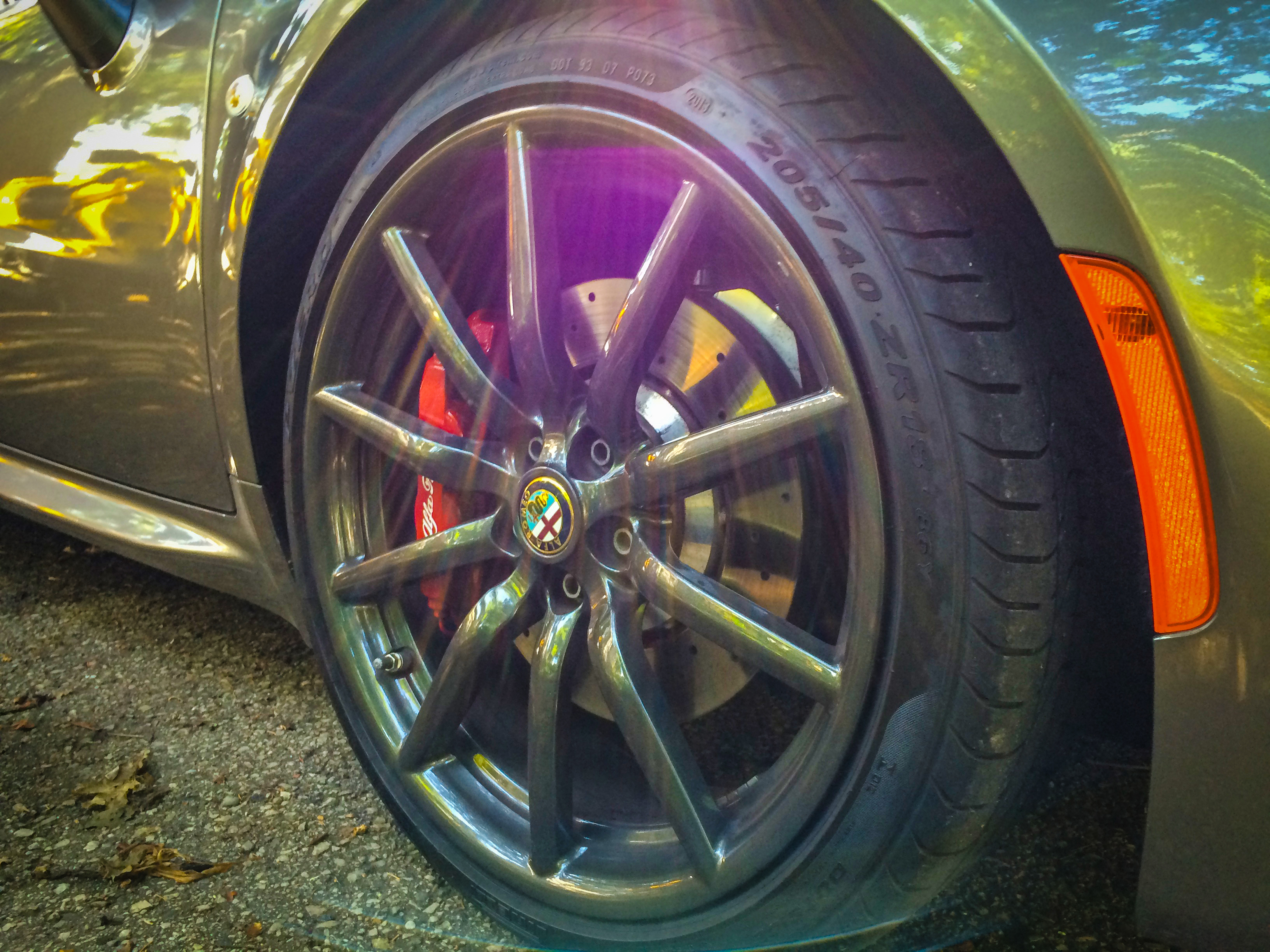 And that's what this car is made for, carving up canyon roads or slicing and dicing on the track. If you buy it to tool around LA or commute from the 'burbs, you'll hate it even though it delivers excellent fuel economy. This car is so low, Corvettes look tall by comparison and visibility is an issue at the sides and rear. Then there's that suspension which feels like it has less travel than a clicker on a ballpoint pen. What makes it a phenomenal track car will put you on a first name basis with your dentist and chiropractor if you spend more than a few minutes driving over rough pavement.
So if you have it in your budget to add a $69,500 toy to your garage, the 4c Spider is worthy of consideration. If, however, you're thinking of replacing a sporty daily driver with this thing, you will definitely want to look elsewhere.
2016 Alfa Romeo 4c Spider
Two-seat, mid-engine, rear wheel drive convertible
Base Price: $69,500
Price As Tested: $73,498
Major options: Bi-Xenon Headlamps, Track package including race-tuned suspension and Carbon Fiber mirrors and larger wheels and tires, race tuned exhaust, Alpine AM/FM stereo with bluetooth integration
Engine: 1.7 Liter turbocharged 16-valve Inline 4-cylinder with intercooler
Transmission: 6-speed dual clutch automatic transmission with paddle shifters
0-60: 4.1 seconds
Top Speed: 160 mph
Length: 157 in
Width: 73.5 in
Height: 46.6 in
Wheelbase: 93.7 in
Curb weight: 2,500 pounds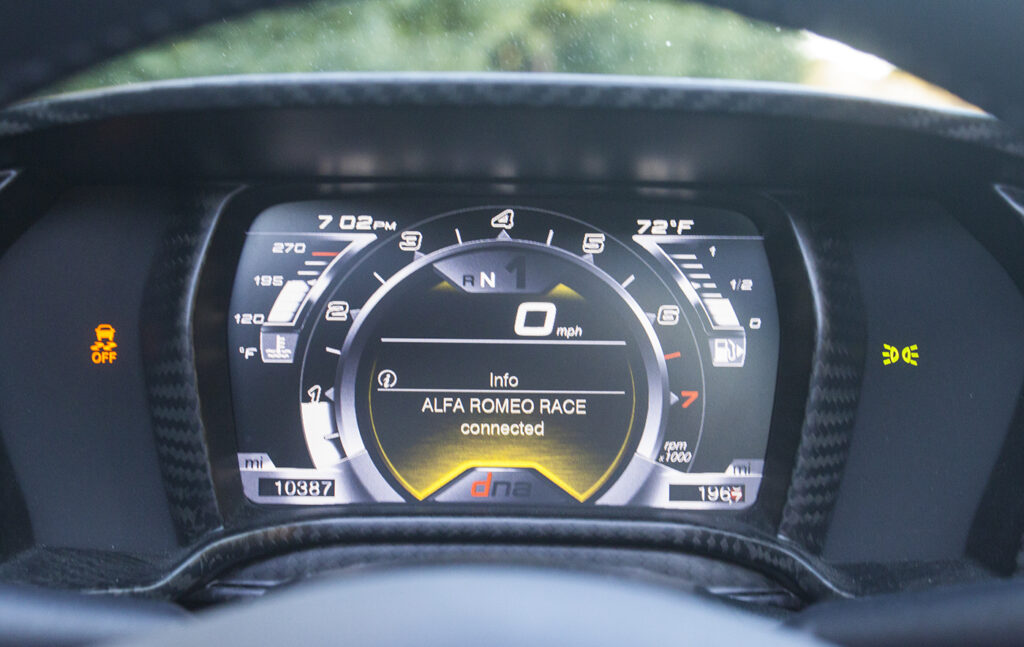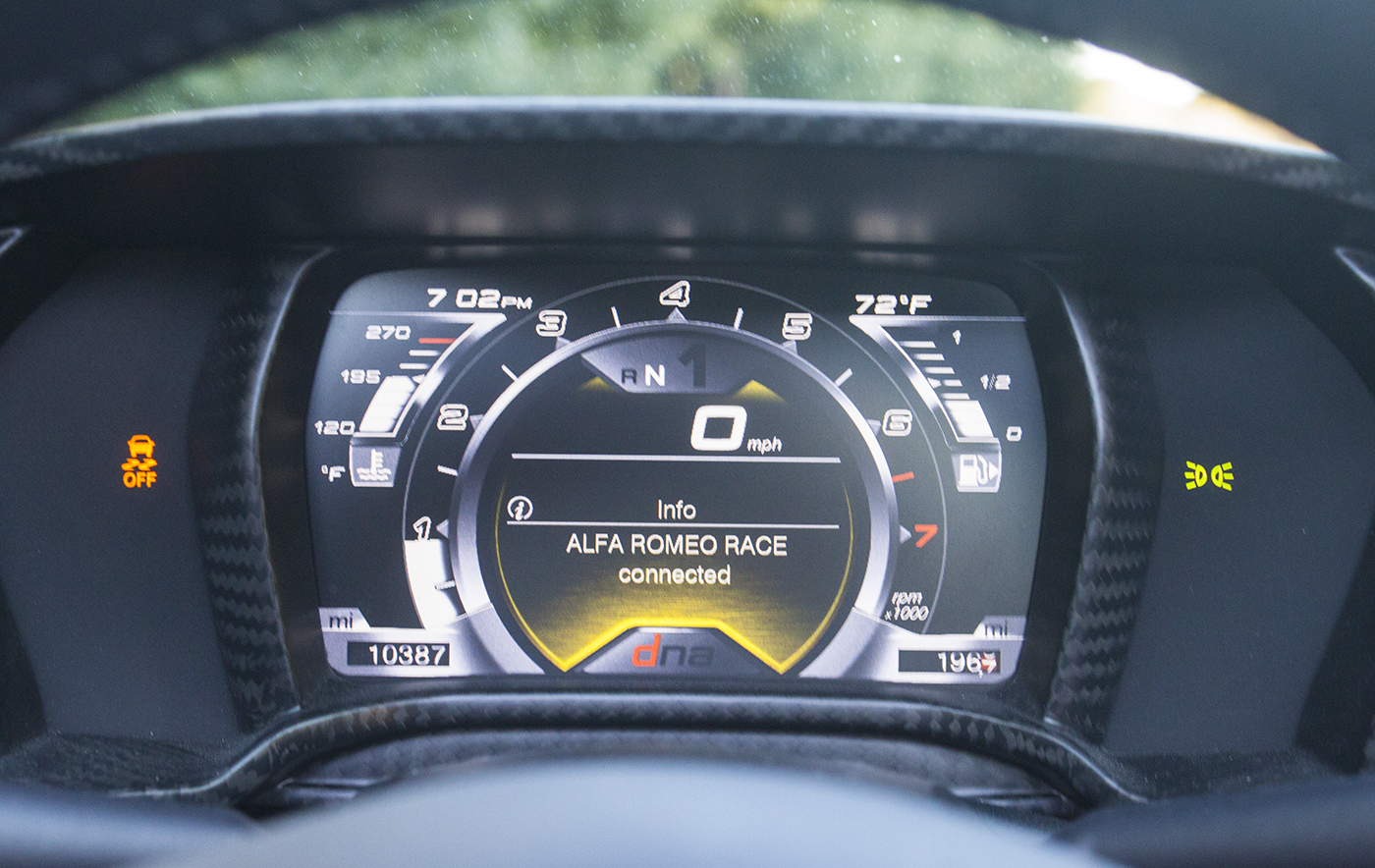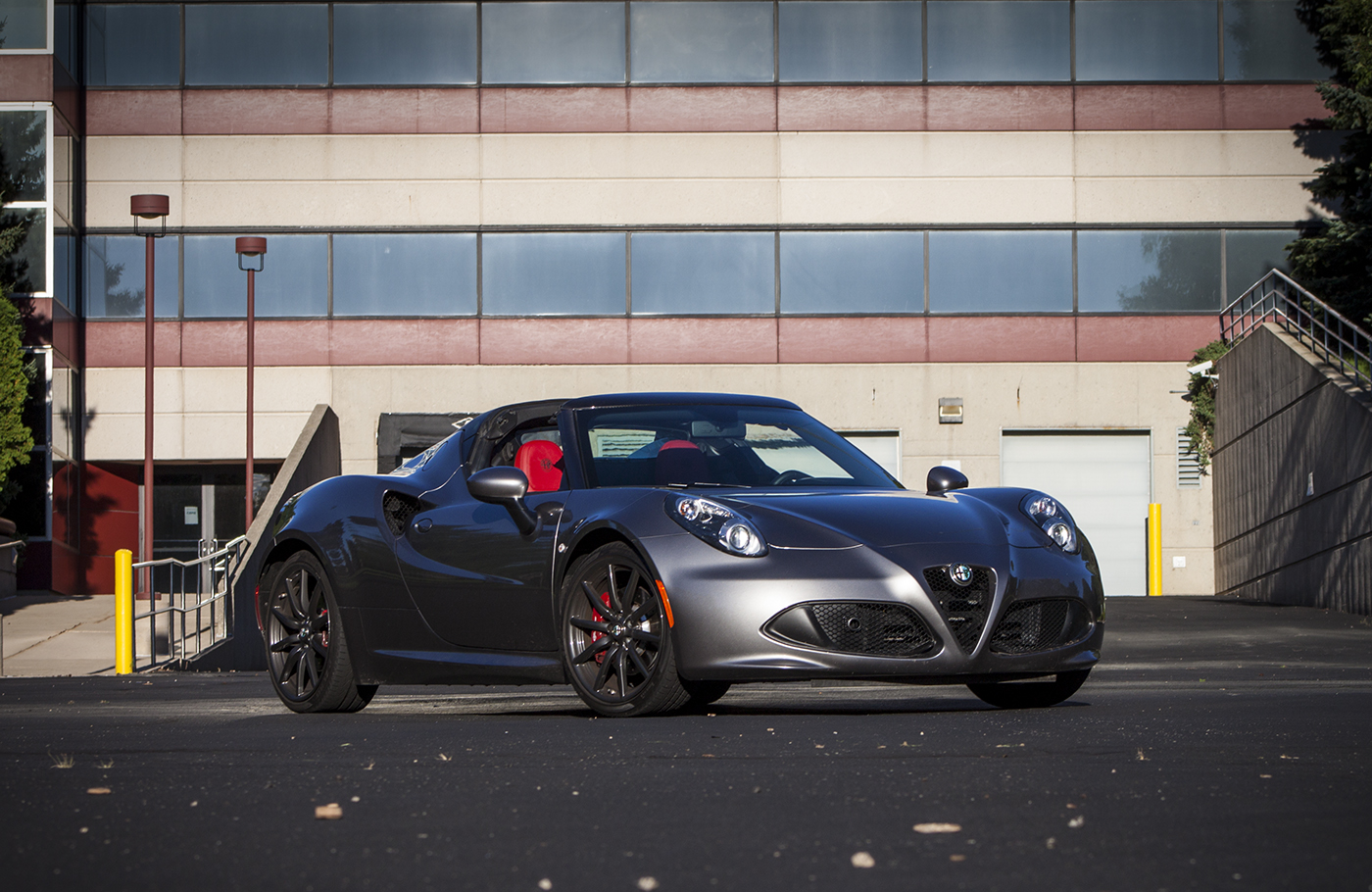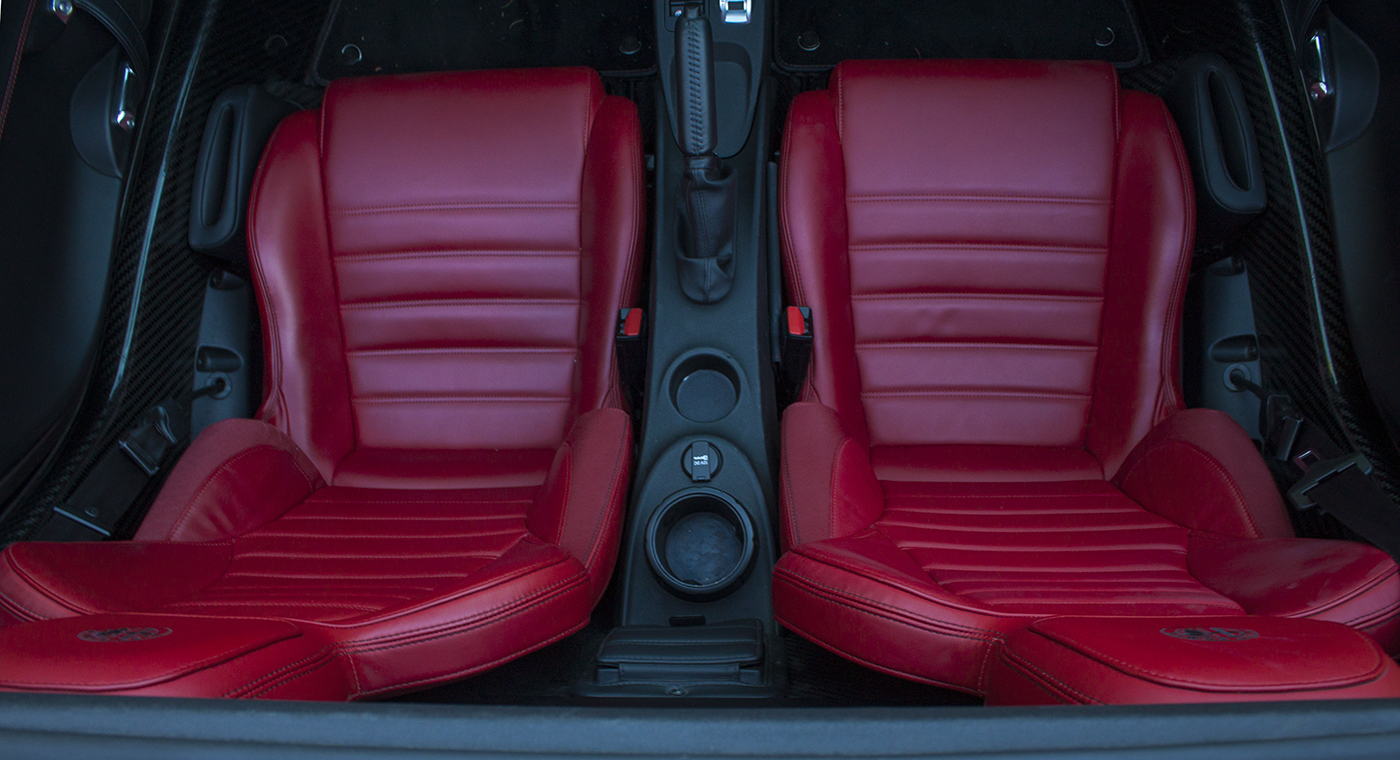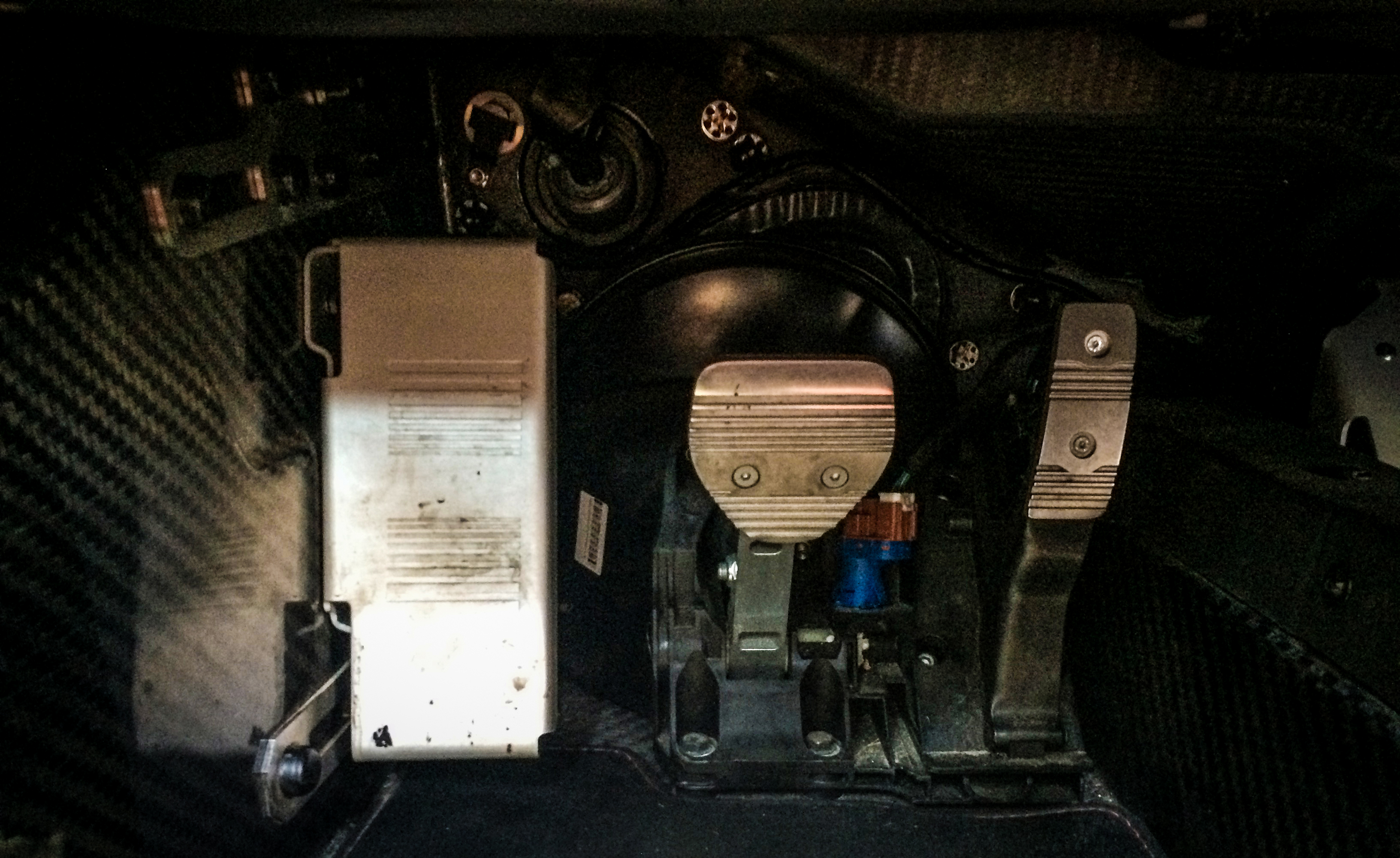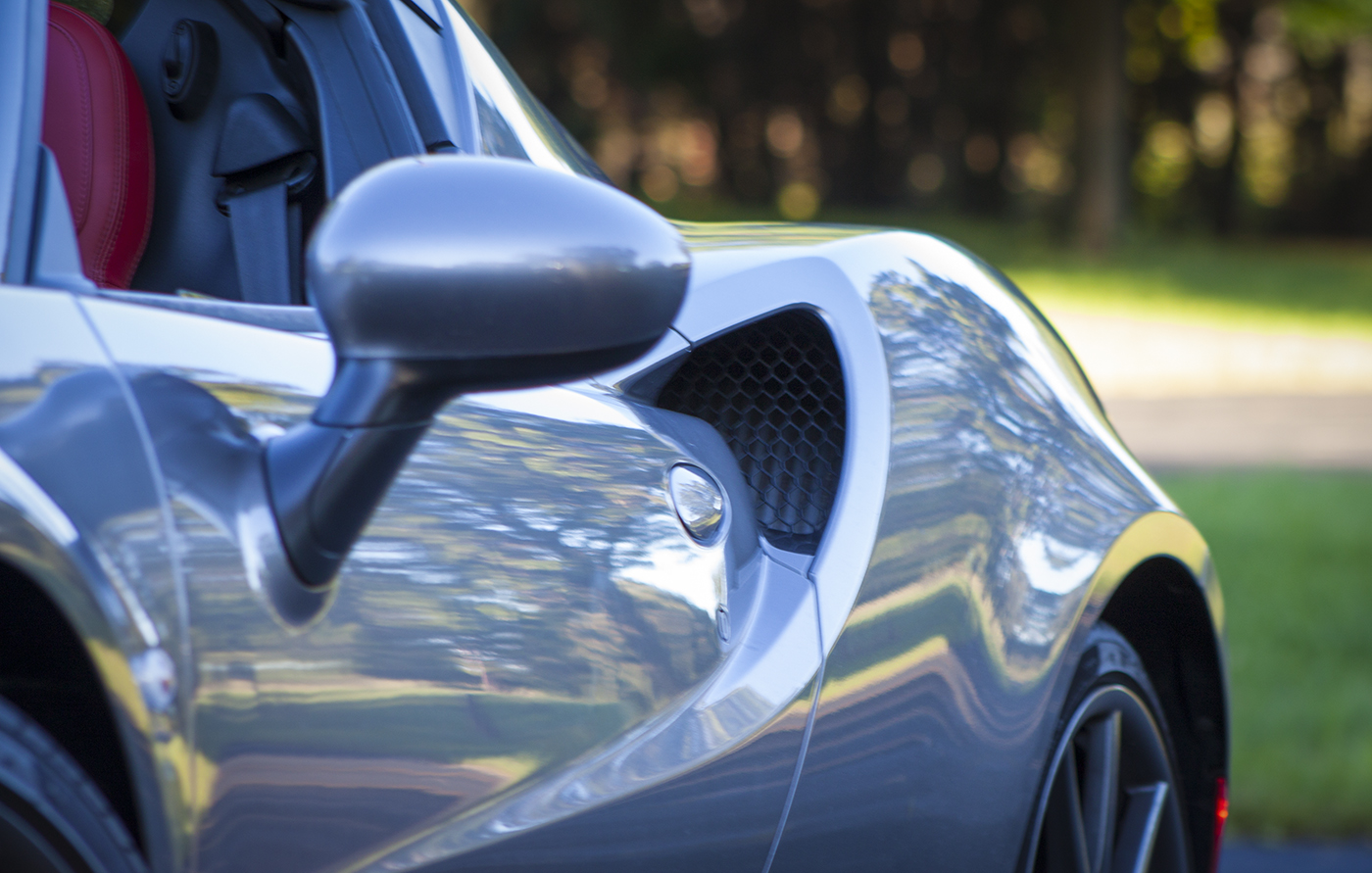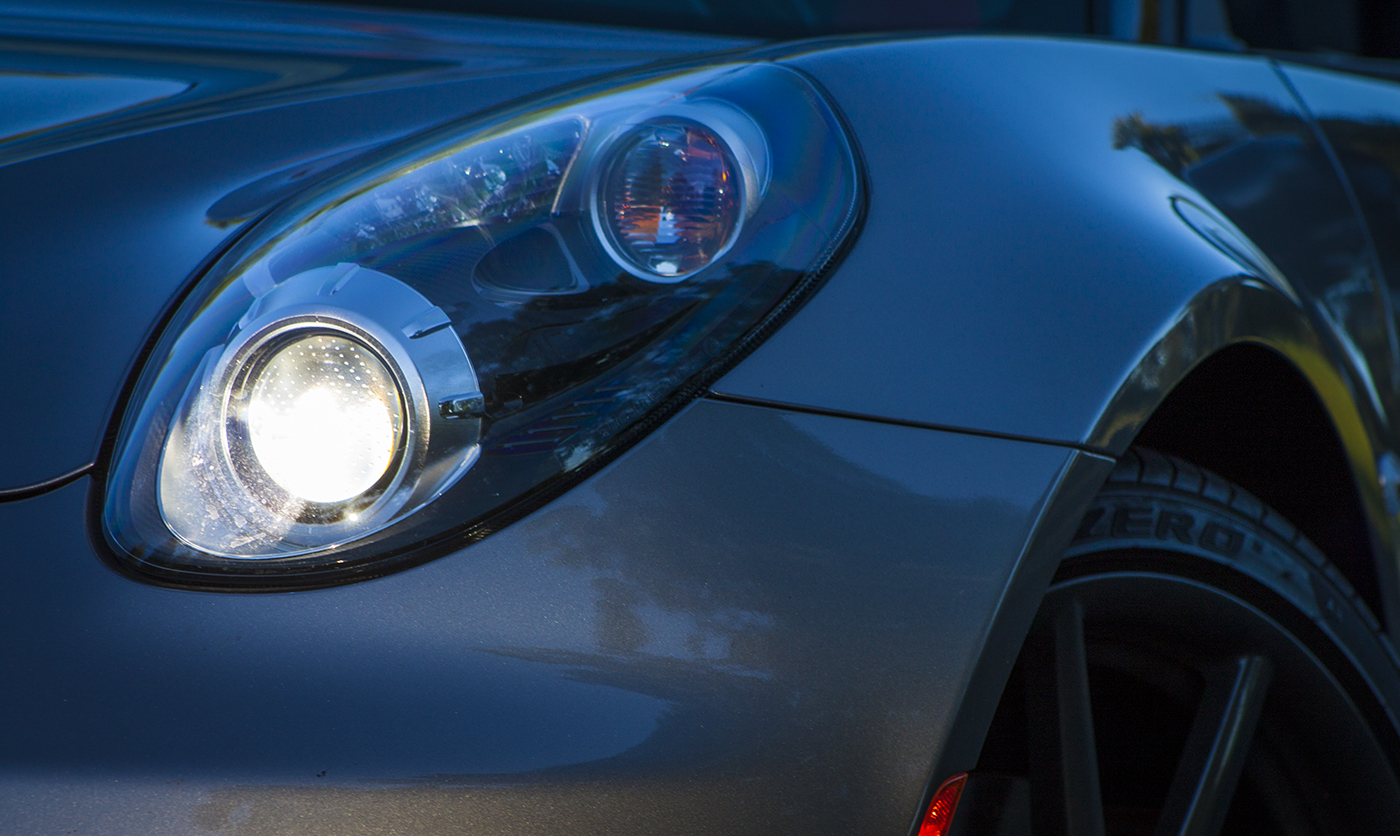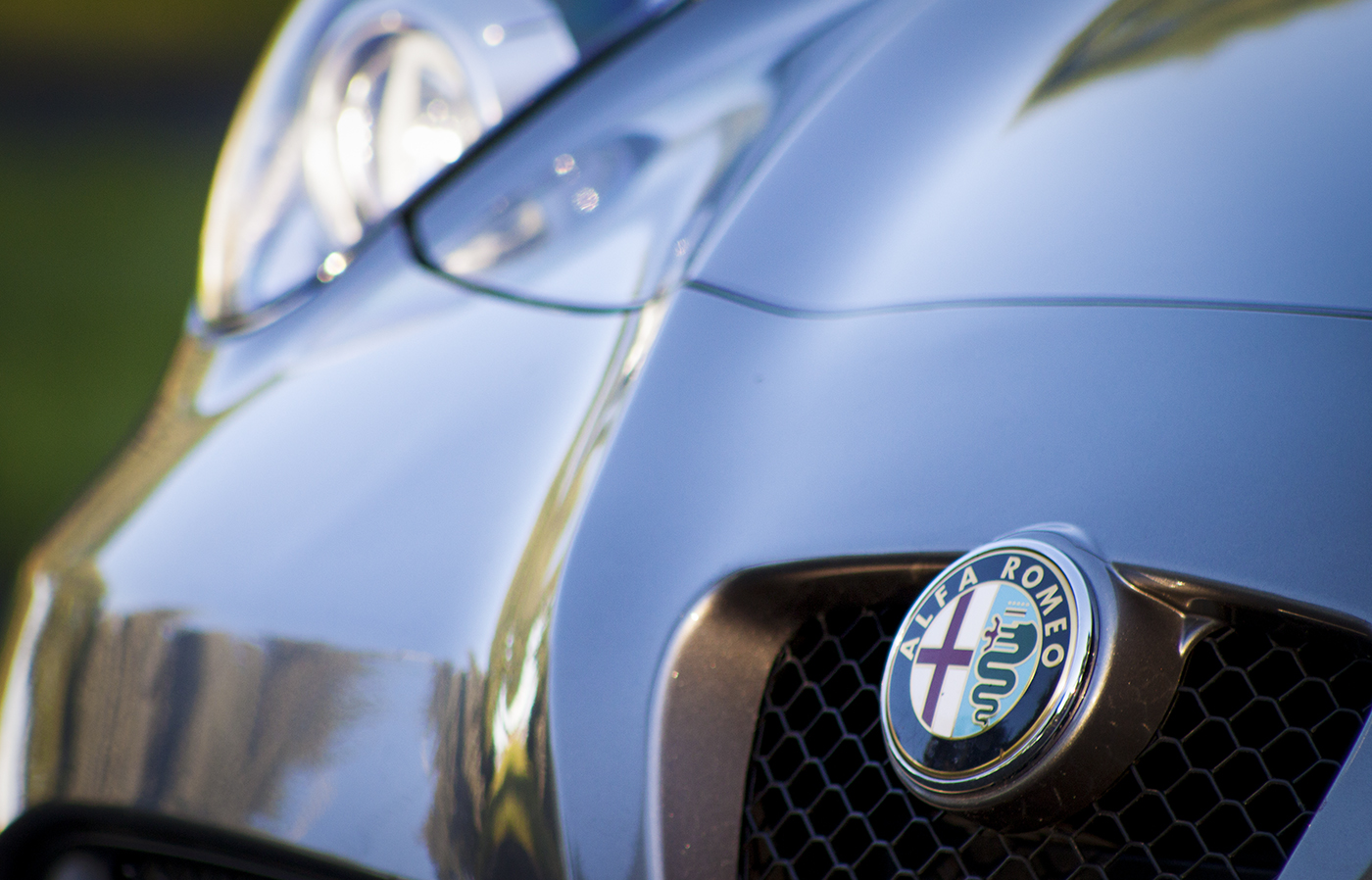 While the manufacturer provided the vehicle and a full tank of gas for this story, the opinions and recommendations in this post are 100% ours.