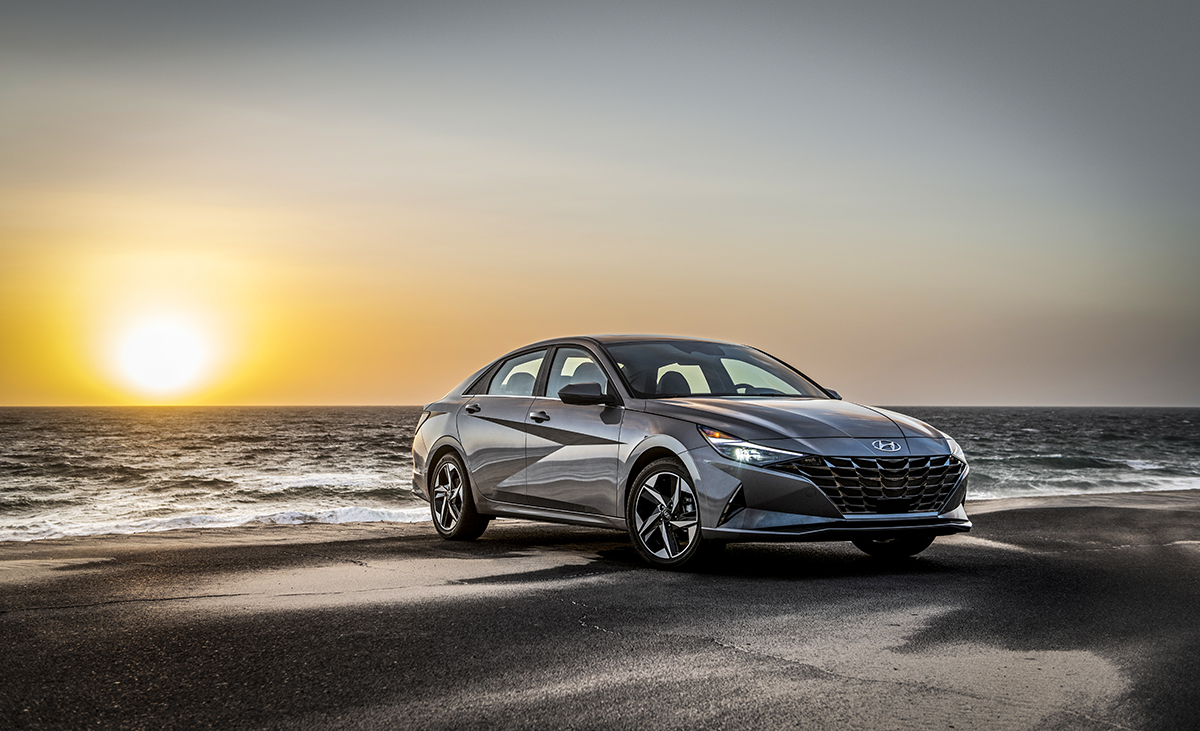 As I boarded the plane for Los Angeles a few weeks before Thanksgiving, I was second guessing my decision to travel amidst the COVID-19 Pandemic. Sure, cases were down at the time. I'd had quarantined myself and received a negative test results the day before the trip. But still, it felt a little selfish. After all, I wasn't going for any essential purpose. I was traveling to drive a car.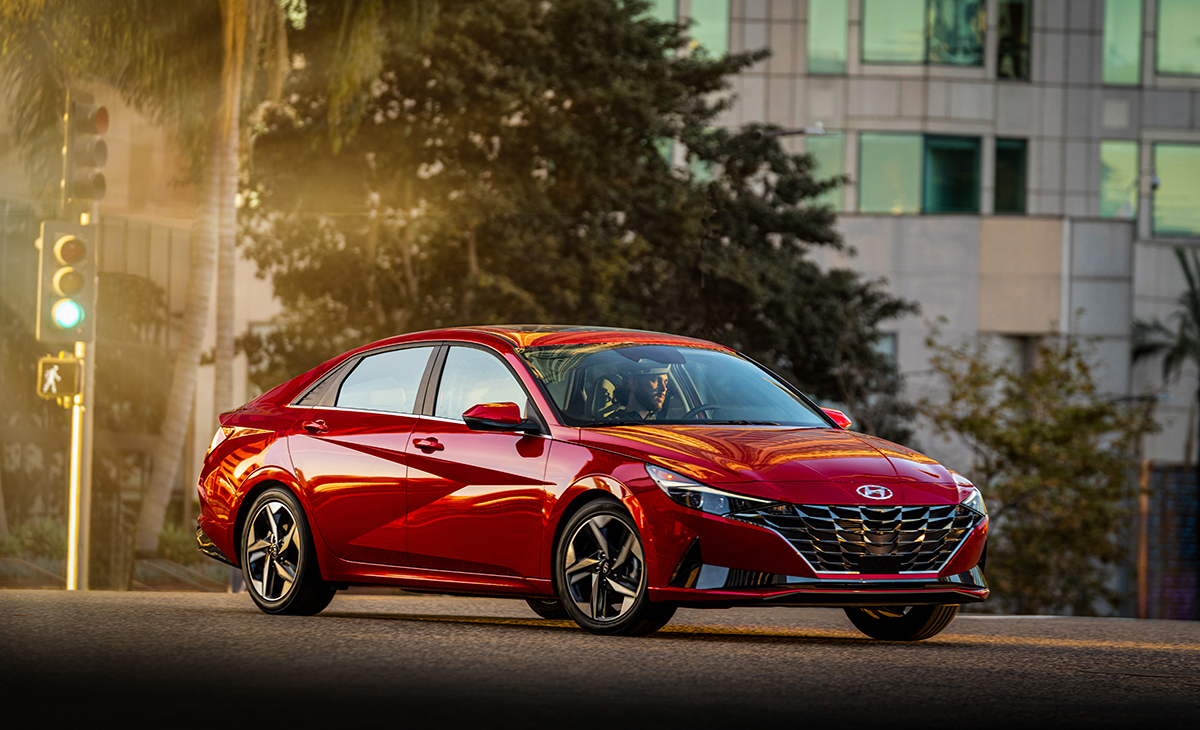 And it wasn't some mega horsepower supercar or an SUV capable of scaling Mount Everest that pulled me out of my bubble. It was the chance to drive the latest iteration of the humble Hyundai Elantra, not a car most would consider risking one's life over. But, this is my job so I masked up, stashed a couple of bottles of hand sanitizer in my carryon bag, and did my best to distance myself from fellow travelers in the airport and on the plane.
Elantra began life back in 1990 as a cheap alternative to not just Civic and Corolla, but a whole slew of small sedans that have gone to that great crusher in the sky including the Ford Escort, Chevy Cavalier, Dodge Shadow and another half dozen or so fairly pedestrian offerings. Even with the bar set fairly low, it took a while for Elantra to jump over it. American car buyers were justifiably dubious of Korean quality. But in 2000 with the introduction of the third generation, Elantra's style and quality had improved, and sales followed suit. Hyundai sold around 100,000 Elantras per year over the following decade, and took another leap in 2011, selling between 175,000 and 247,000 cars per year over the last 10 years.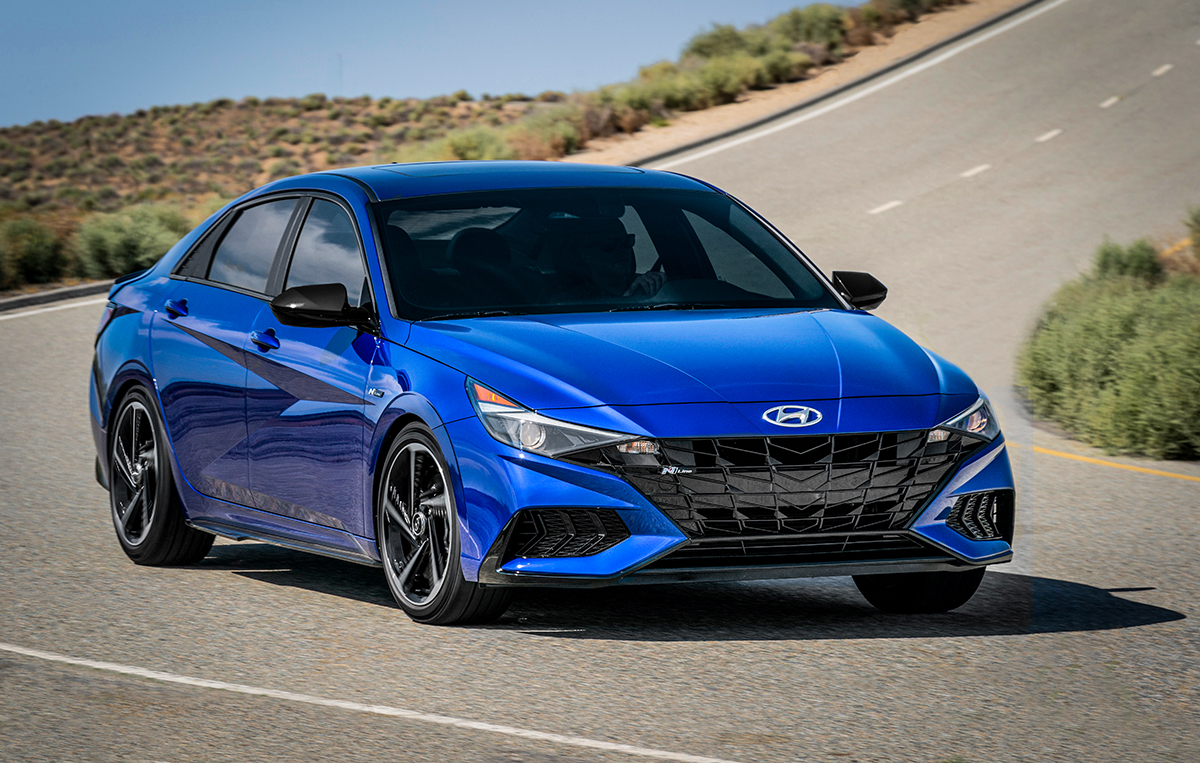 Now in its seventh generation, Elantra is larger, more powerful, and available in three (soon to be four) variants: the standard Elantra, the sporty Elantra N-Line, and the economical Elantra Hybrid. An honest to god hot sedan, the Elantra N, will join the lineup sometime later in 2021.
Common across all Elantra models is a new platform and radically redesigned sheetmetal. The foundation is third generation of Hyundai's K-Platform. This is the first application for this platform and Hyundai engineers told me during a pre-drive presentation that it is stiffer with a lower center of gravity enabling crisper handling and improved ride quality. On the road, that proved to be true.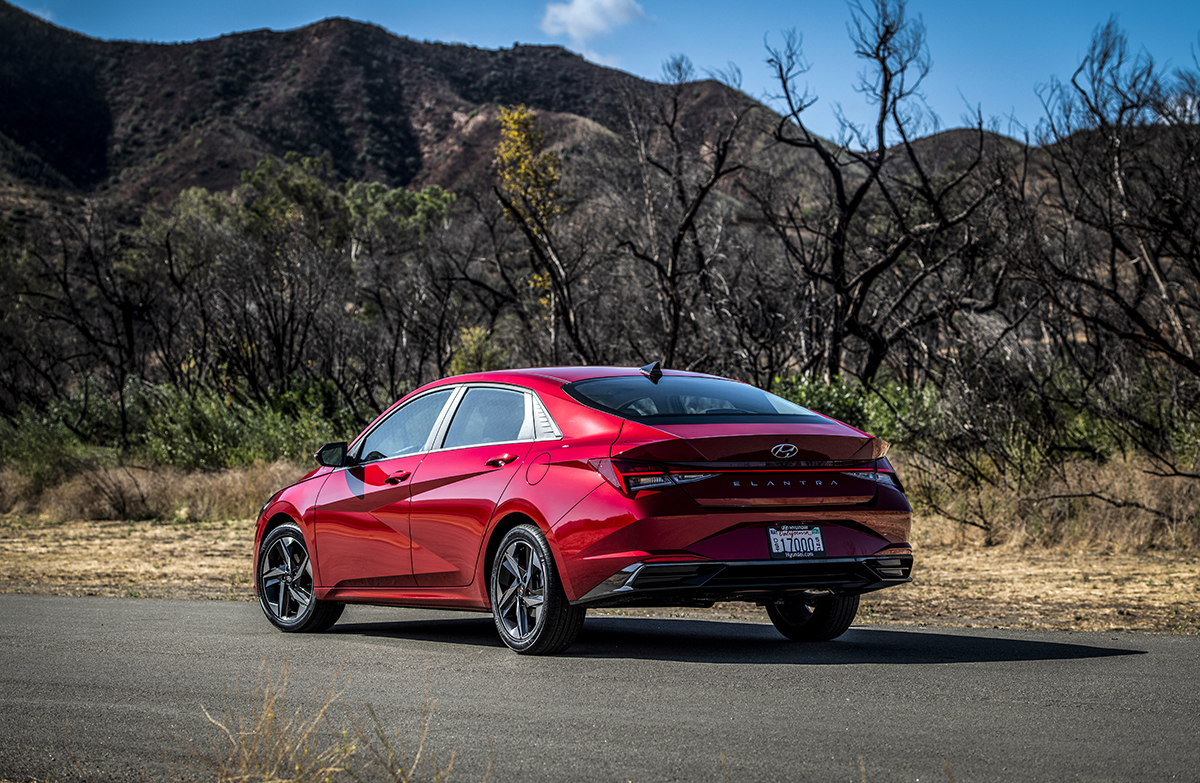 For 2021 the Elantra is more than two inches longer, almost an inch lower, and a full inch wider. It's proportions are well balanced and the new origami-inspired sheetmetal is distinctive with all its tidy creases and folds. At first glance it feels a little overwrought thanks to the geometric sculpting in the doors, but the silhouette is clean with the long hood and coupe-like rear deck. The front fascia is also well done. The cascading grille flows nicely into the headlamps and nothing feels forced.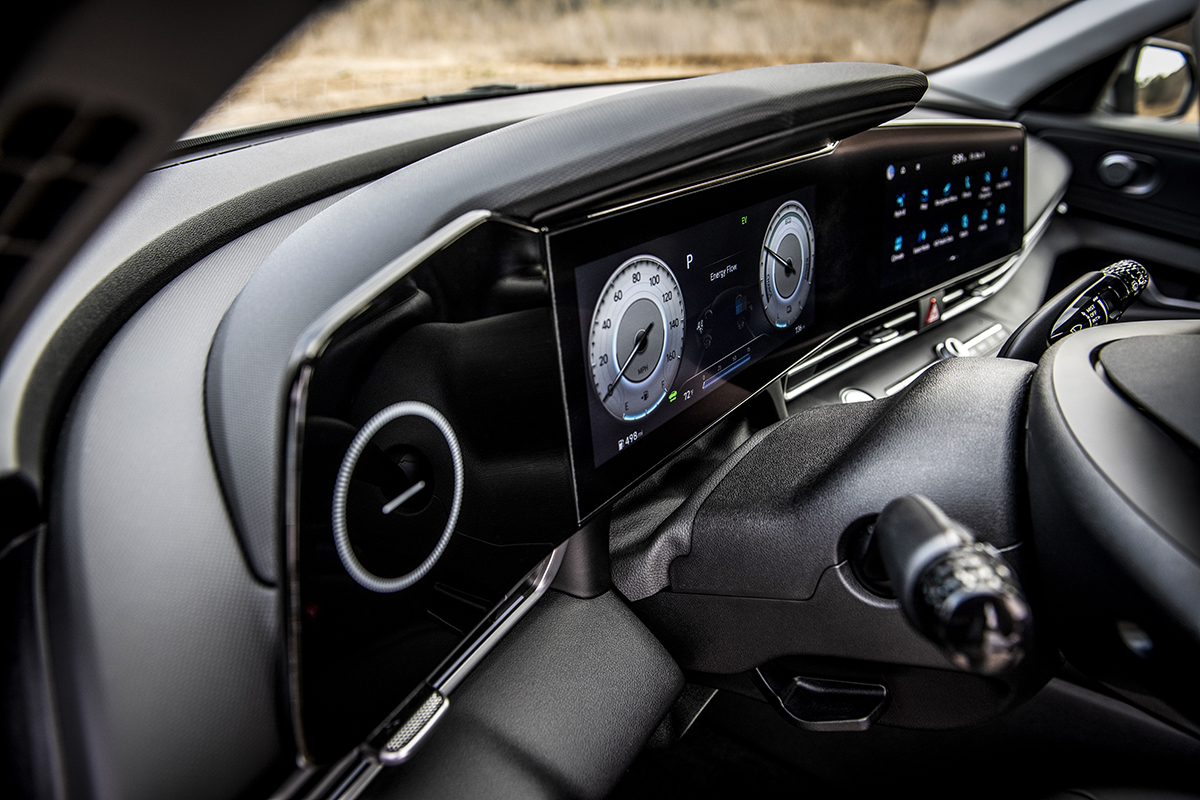 Inside, Elantra impresses with a driver focused cockpit and interior fit and finish that rival that of its Japanese competitors. Even in base trim it feels less like an appliance than previous versions of the car. Move up and you get two large screens tied together running across half the width of the dash, one for the instrument panel and another for infotainment functions. As per usual, Hyundai crams more good stuff per dollar into this car than in a comparable Honda or Toyota. Elantra has an impressive list of standard safety and entertainment technology, and options that include wireless Apple CarPlay and Android Auto.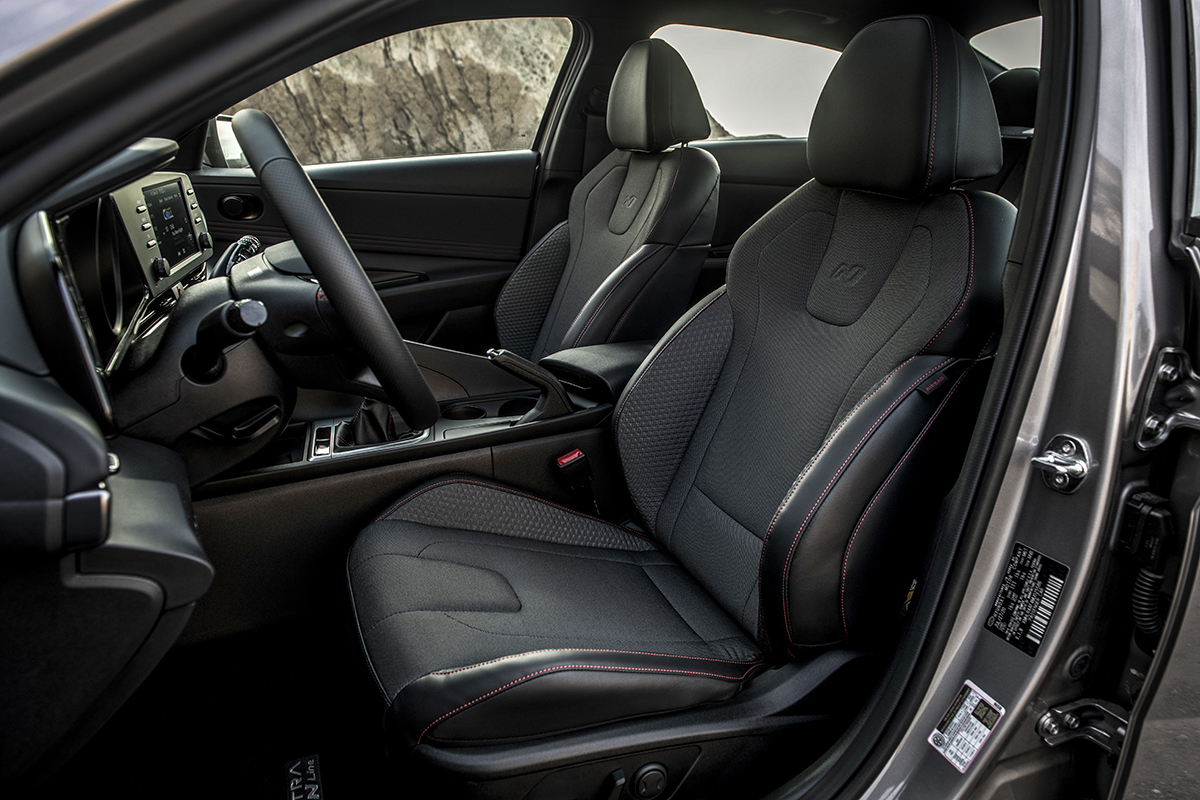 The Elantra N-Line interior is decidedly sporty with its well bolstered seats, contrast stitching, analogue gauges, and a couple of things you find in fewer and fewer cars these days: three pedals and a 6-speed stick shift. You can feel Hyundai's President and Head of R&D, enthusiast, and former Head of BMW M, Albert Biermann's hands all over this one as the tidy little sedan does its best to channel a European compact sports sedan. Even with front-wheel drive architecture, the Elantra N-Line handled the canyon roads above Malibu's Pacific coast with surprising competence.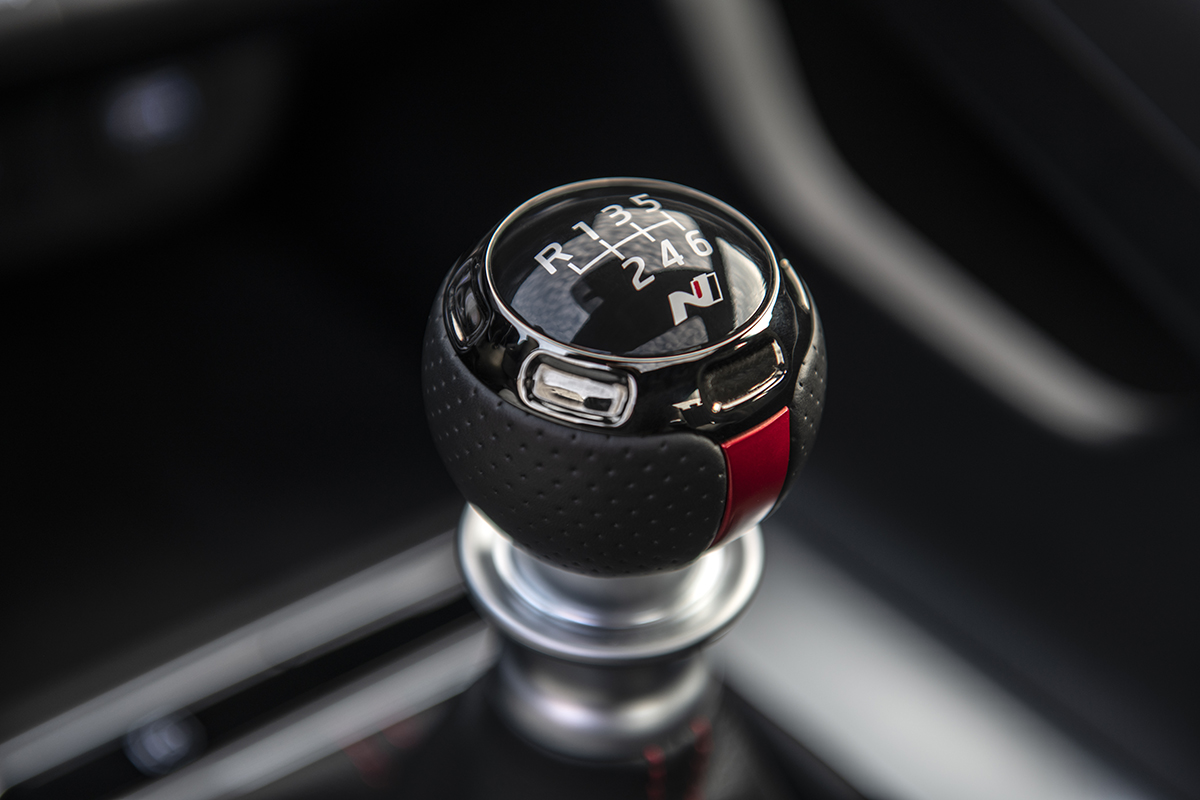 Riding on Goodyear Eagle F1 summer tires, the Elantra N-Line adds to the fun with an independent rear suspension, increased structural rigidity, stiffer springs, performance tuned shocks, and beefier stability bars. The 1.6-liter turbocharged engine generates 201 horsepower and 195 pound-feet of torque, which puts it within spitting distance of the Civic Si on paper. On the road, that gap narrows as the Elantra N-Line feels light, agile, and willing. You can get it with either a 7-speed DCT and steering wheel mounted paddle shifters or the aforementioned 6-speed manual. Being an old guy, I prefer the manual but both offer a satisfying experience.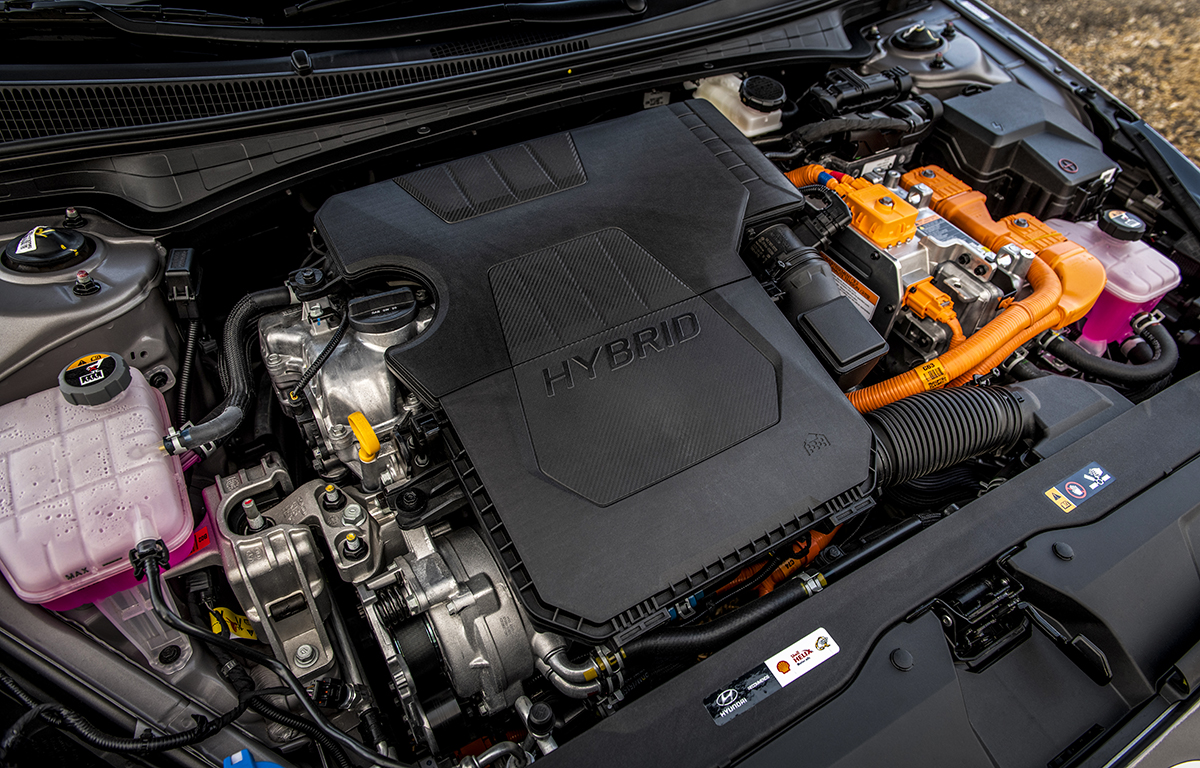 For drivers who prefer a more economical approach, the Elantra Hybrid vies for leadership in this category as well. Promising more than 50 miles per gallon along with more interior space than the previous generation car, Elantra Hybrid is a miser's dream. But that doesn't come completely at the expense of driving pleasure. You see, most hybrids hamstring their already un-sporty powertrains with a rubbery CVT transmission. Bucking the trend, Hyundai bolts a 6-speed dual-clutch transmission to the driveshaft. This set up allows you to make the most of the available 139 ponies under the hood. No, you won't confuse it for a Shelby GT 500, but you won't be waiting until next week for the Elantra Hybrid to hit 60 miles per hour from a dead stop.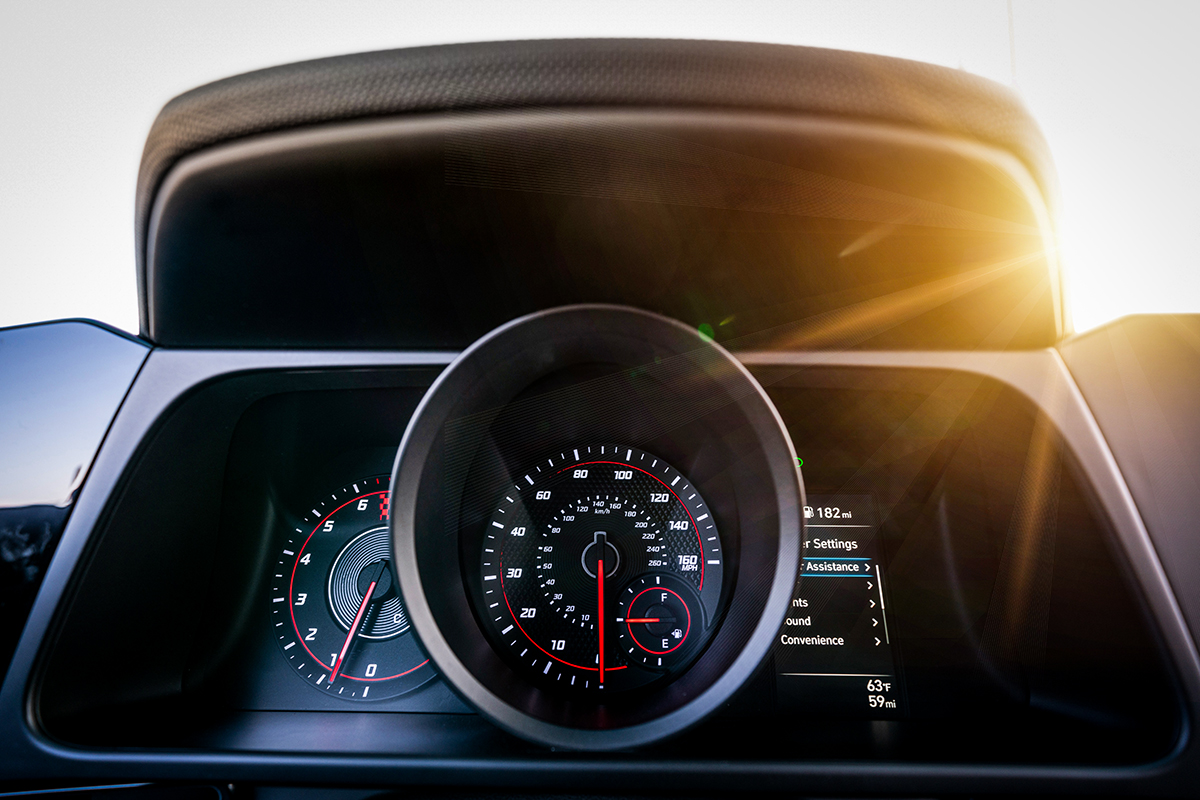 Pricing for the Elantra starts at $19,650 for a base SE with the 2.0-liter engine and a CVT. A six-speed N-Line starts at $24,100 and you can add $1,100 for the DCT. The hybrid starts at $23,550 and when you dress it up in Limited trim, the sticker climbs to a still very reasonable $28,100.
What it boils down to is this. Where there were once three really good compact sedan options on the market – Toyota Corolla, Honda Civic, and Mazda 3 – there are now four. It's only taken 31 years, but the Hyundai Elantra has shed its image as a low-cost pretender and become a credible contender, no matter which trim level you're considering.