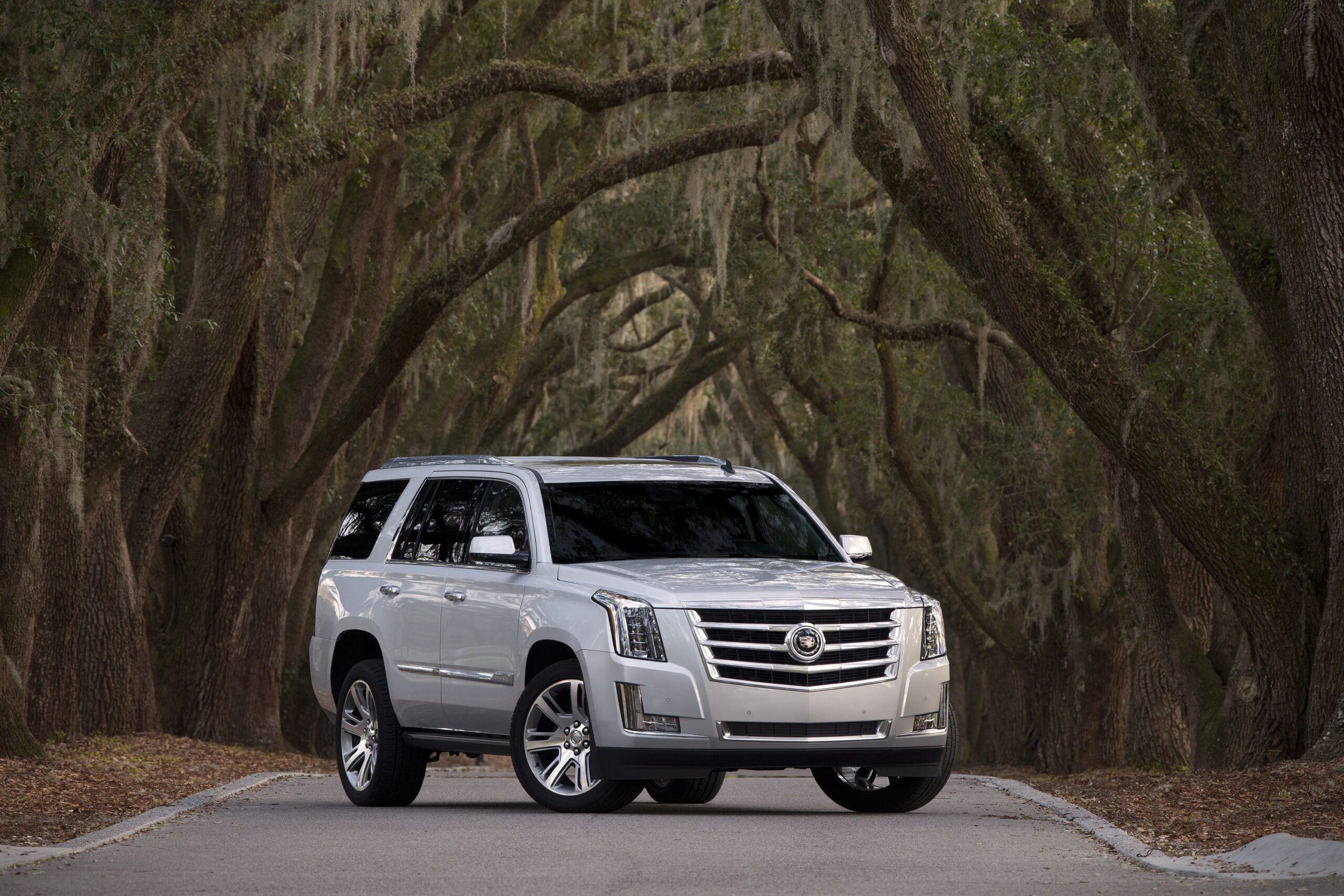 Even though Cadillac is a very different (and much improved) car company from the one that introduced the Escalade before the turn of the century, it's hard to underestimate the importance this model still has on the brand's profitability and image.
Back in 1999, the Escalade had one thing to recommend it, size. A response to the wildly successful Lincoln Navigator, Car and Driver described the first Escalade as "a flabby, shameless badge job hastily rushed to market at the behest of unhappy SUV-less Cadillac dealers."
Fortunately, this 4th generation Escalade bears no resemblance to its great grandfather.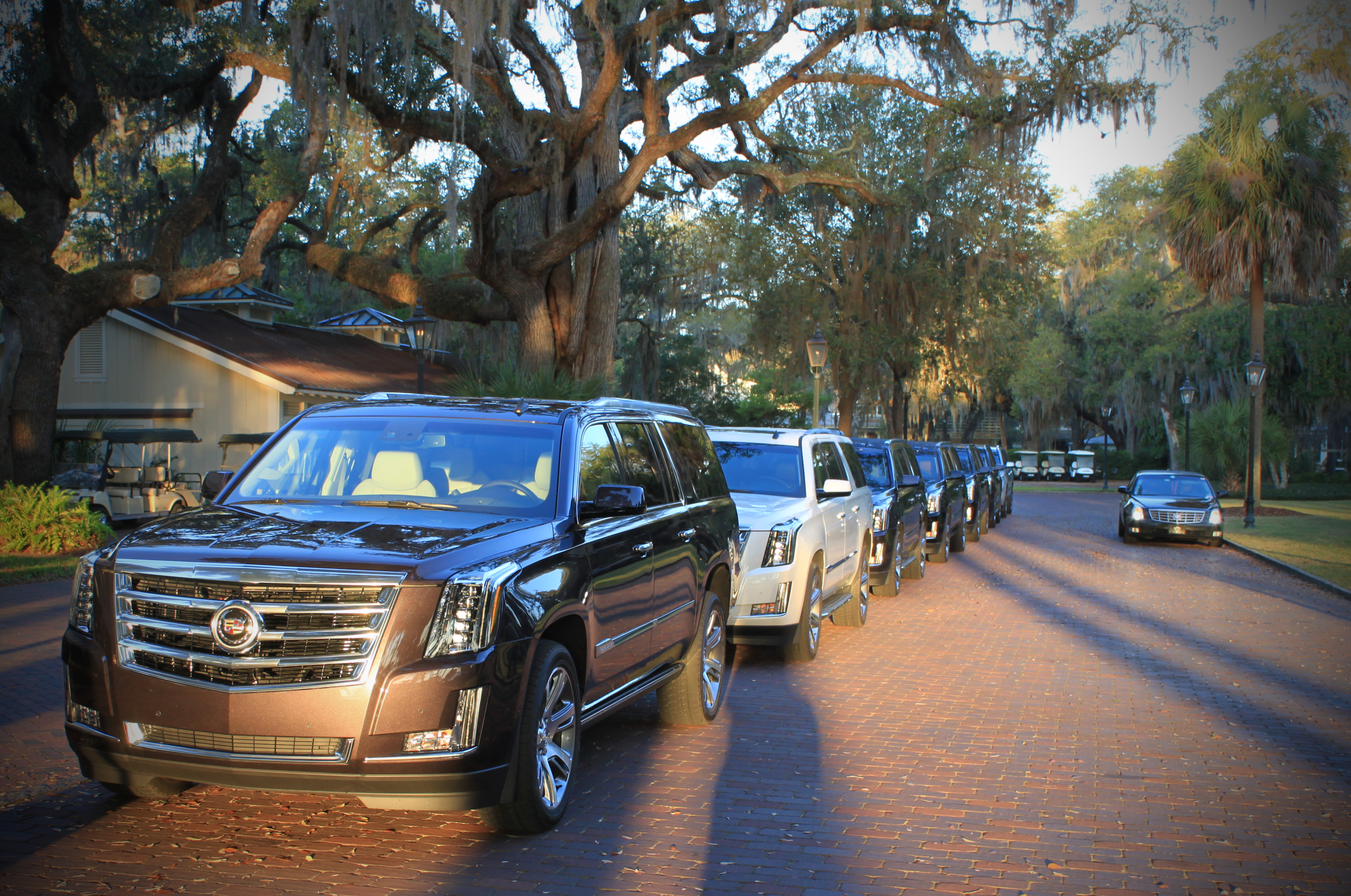 For 2015 the Cadillac Escalade has been completely revised and improved inside and out. The exterior styling is crisp, with a decidedly clean and contemporary interpretation of Cadillac's Art & Science design philosophy. Great touches include all-LED lighting that not only looks nice but also improves driver visibility. And for those who find stepping up to the Escalade's tall floor height a challenge, hideaway running boards automatically deploy when the doors are opened.
Open those doors and what you'll find is an interior with a level of fit and finish that is frankly as good as we've ever encountered from an American auto company. The custom designed seats are both supportive and comfortable. The design details like the angle of the seams on the leather seating areas gracefully mirror the Cadillac crest and this motif is carried throughout the cabin. In addition to the expertly applied cut and sew leather, interior surfaces also feature real wood trim and microfiber suede accents that provide a tasteful contrast to any of the three color schemes. Other interior conveniences include a narrower B-pillar which makes it easier for rear seat passengers to get into the Escalade and electric folding second and third row seats which can be controlled from a panel just inside the tailgate.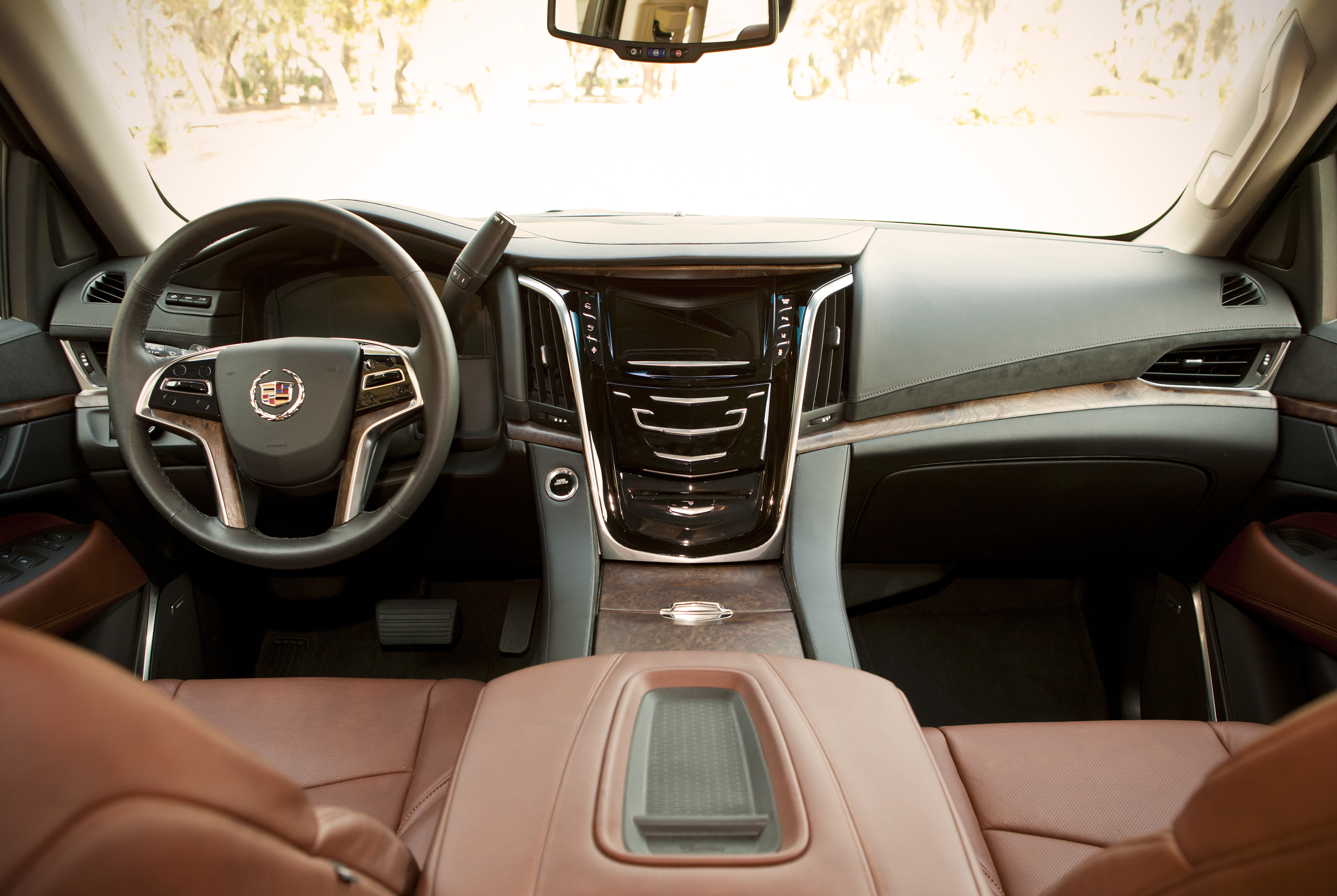 The instrument panel is fully digital, with a 12.3 inch screen that can be customized in any number of configurations. As for information and entertainment, the CUE system is improved with an expanded favorites section, making it easier to access contacts, navigation and media controls. The upgraded sound system now includes a Bose Centerpoint 16-speaker surround system along with an available Blu-Ray DVD player with a 9-inch roof mounted screen (two-screens are available on the long-wheelbase Escalade ESV).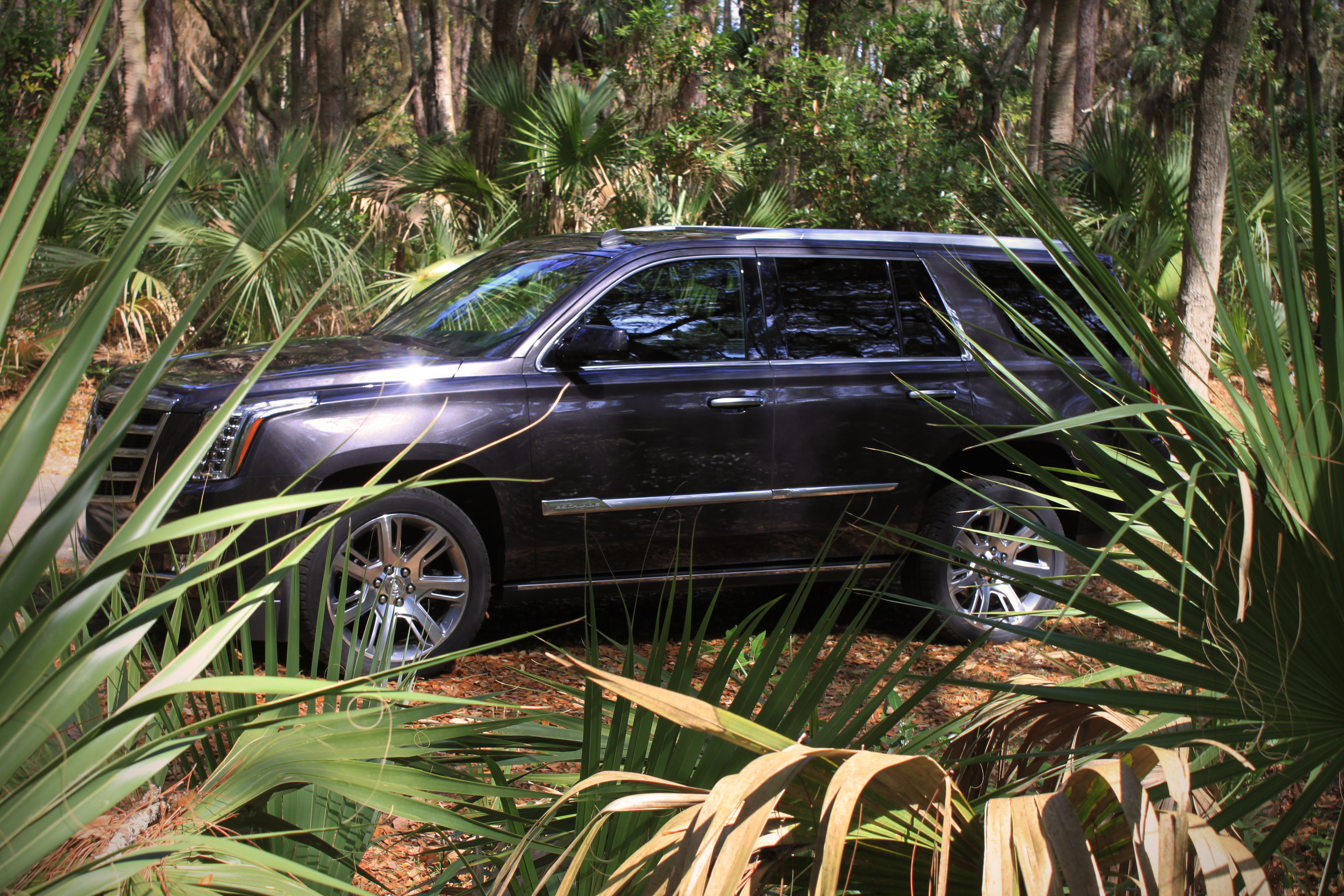 Start the Escalade's 6.2 Liter V8 and the noise level in the cabin barely increases thanks to substantial use of sound control materials and the Bose active noise cancellation system. Once moving, triple-sealed doors, acoustic-laminate glass and extensive aerodynamic testing has reduced wind noise to a whisper. It's remarkable that a vehicle this size can ride as smoothly and quietly as it does over the potholes and other imperfections so common on American roads.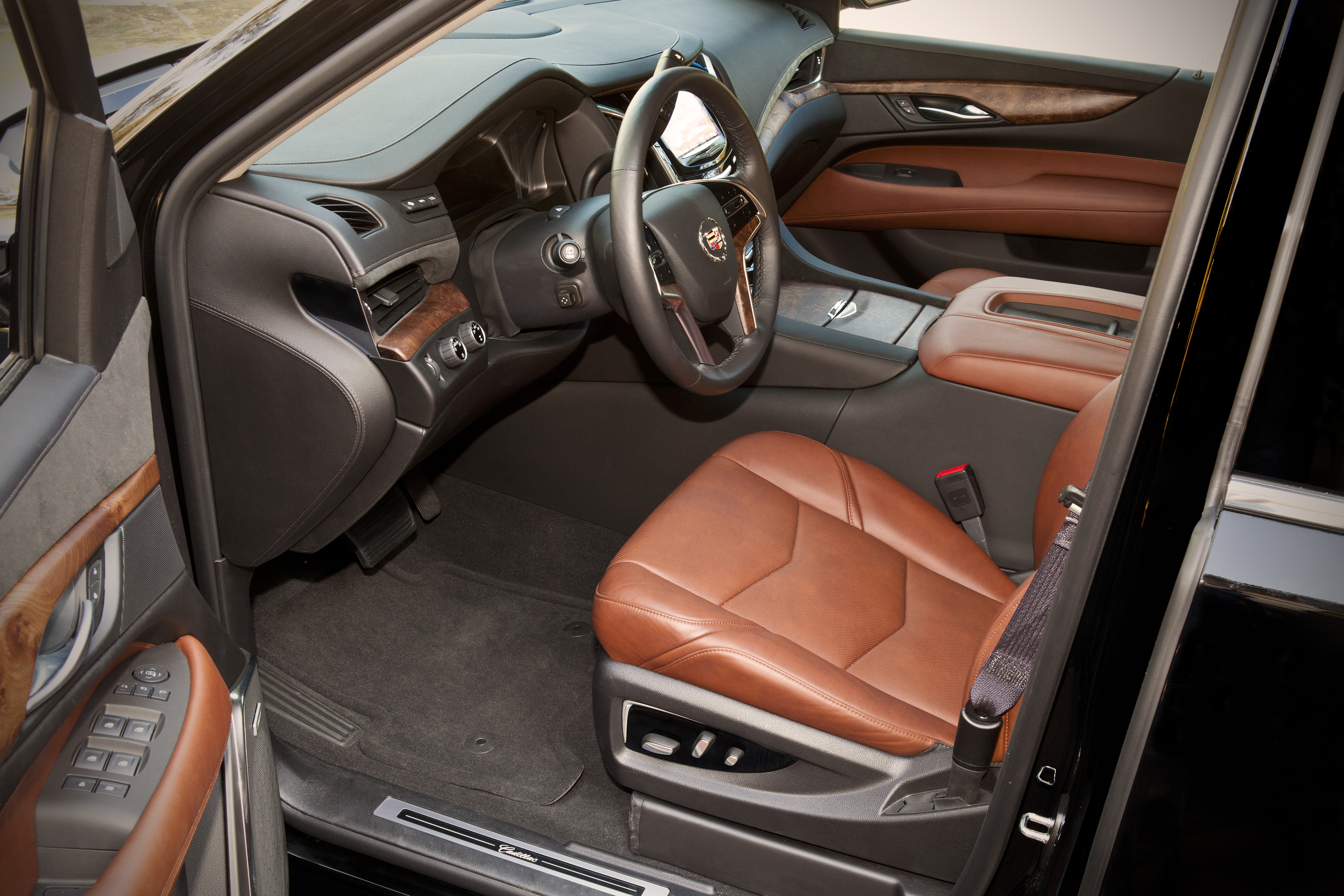 The Magnetic Ride Control system offers two selectable ride modes. Thanks to its more rigid chassis, wider stance and tires that provide both a quiet ride and more than adequate grip, however, we prefer the normal setting and see very little need for the stiffer sport mode for everyday driving.
The engine delivers plenty of power to move the 5,700 pound leviathan from 0-60 in under six seconds yet still delivers over 20 miles per gallon on the highway which is impressive for a vehicle as heavy and aerodynamically challenged as the Escalade. It's even more impressive when you consider its highway efficiency is better than the Mercedes GL 550, Lexus LX 570 and even the Toyota Sequoia.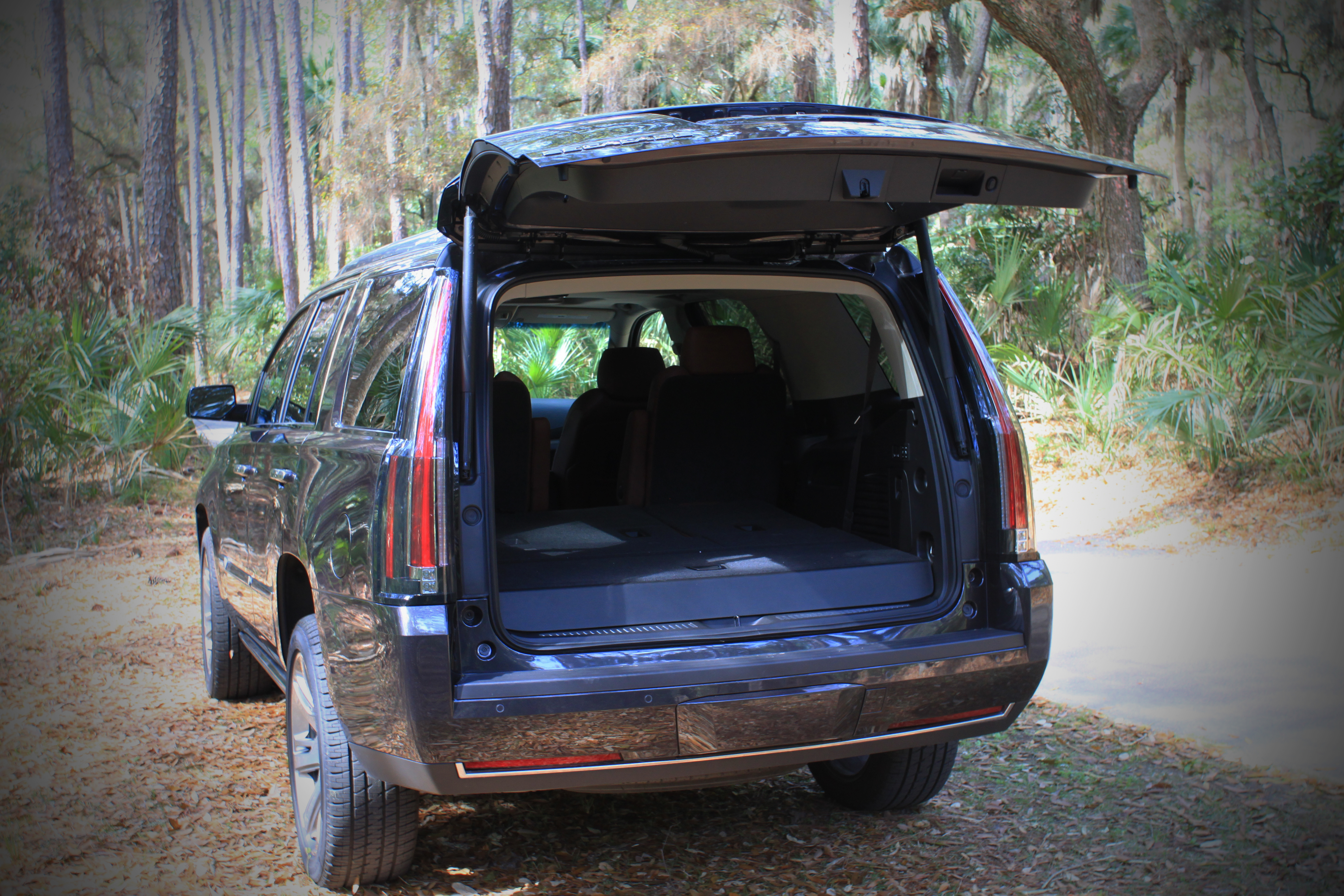 Cadillac's resurgence has come despite the tough economy and other challenges GM has faced in recent years. The reason for this success is crystal clear when you look at this new Escalade. This is a vehicle that makes no apologies for what it is nor compromises to try to appeal to a wider audience. This is a large, luxury SUV that can tow 8,300 pounds, hold up to 8 passengers in extreme comfort and make a statement for its owner all at the same time. With prices starting at $72,000 the Escalade is not mass-market transportation. It's designed for about 30,000 people who have the means, desires and needs for a vehicle of this size, price and image. After having spent four hours behind the wheel of this beast, I can unequivocally state those who meet that criteria and make the choice to purchase an Escalade will be getting very good vehicle, indeed.
2015 Cadillac Escalade:
4-door, 7 passenger, full-size luxury SUV
Base Price: $72,690
Price as Tested: $81,190
6.2L Direct Fuel Injection V8
6-Speed Hydra-Matic Transmission
Available 4-wheel drive
Adjustable suspension
Horsepower: 420 @5600rpm
Torque: 460lb-ft. @4100rpm
Length: 203.9 inches
Weight: 5887 pounds
0-60 MPH: 5.6 Seconds
Top Speed: 113 MPH
EPA MPG: 15 city / 21 highway
www.cadillac.com
While the manufacturer paid for travel expenses and provided the vehicles for this story, the opinions and recommendations in this post are 100% ours.
A version of this review first appeared at Pursuitist.com