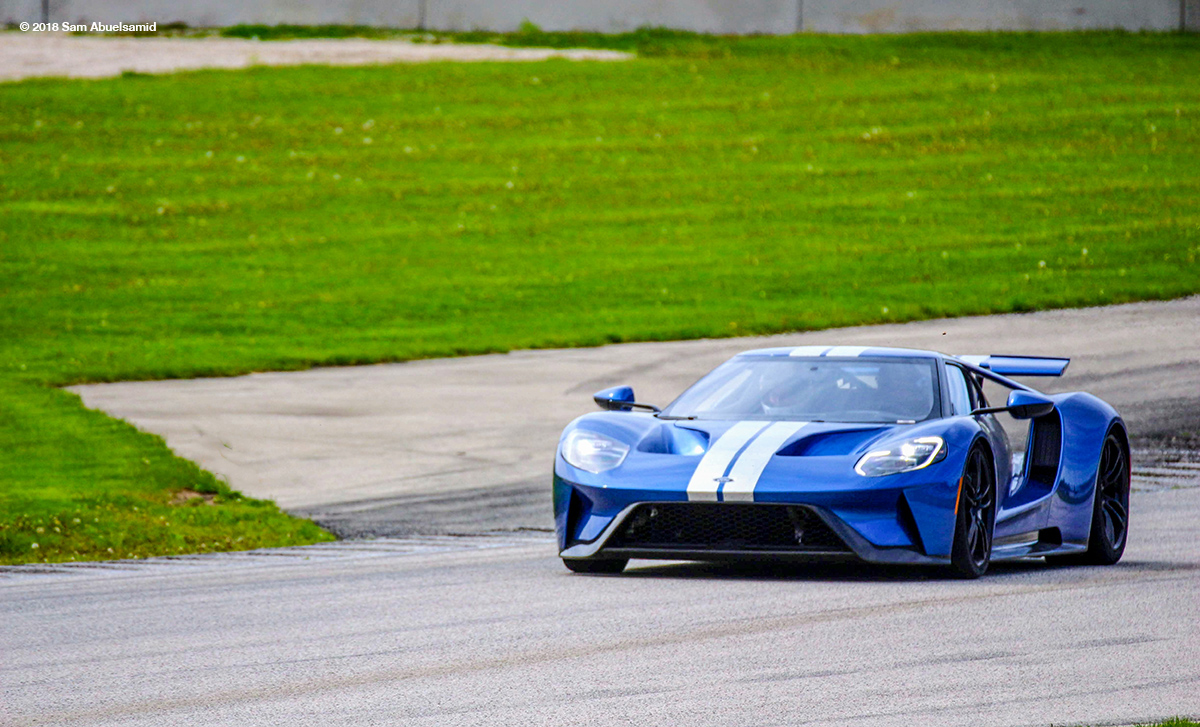 History runs deep here. Road America is one of the oldest and most storied road courses in the country. As a boy, I traveled to the kettled hills just west of Lake Michigan to watch my father's race cars compete in the 1971 Trans Am Championship. I've seen vintage cars of all manner lapping the 4.048-mile track including the legendary Ford GT40. This week, I was lucky enough to experience Road America in its successor, the Ford GT which has already proven itself on tracks that include Le Mans, Daytona, Laguna Seca, Watkins Glen, and my beloved home track.
Unfortunately, I wasn't able to get behind the wheel, but the right seat was a pretty good place to experience the incredible performance and handling of the car Ford designed and built specifically to win Le Mans. I won't bore you with a blow by blow of how the GT handled the track. I'll leave that up to this video I was able to capture.
What I will say is that reading the spec sheet doesn't prepare you for just how incredible it is. It says the 3.5-liter EcoBoost V6 makes 647 HP and 550 lb.-ft. of torque but until you blast through Kettle Bottoms at wide open throttle, you have no idea what that means. You can see the powder-coated Brembo aluminum calipers, but until you feel them clamp down on the 15.5-inch carbon-ceramic rotors as you're diving into Turn 5 at 150 miles per hour, you can't fathom how much pressure the shoulder belt can put on your chest. You can read about its ability to develop 1.11 lateral g-forces in the corners, but until you feel your neck muscles straining as you carve through The Carousel, you can't imagine the brutality of its grip.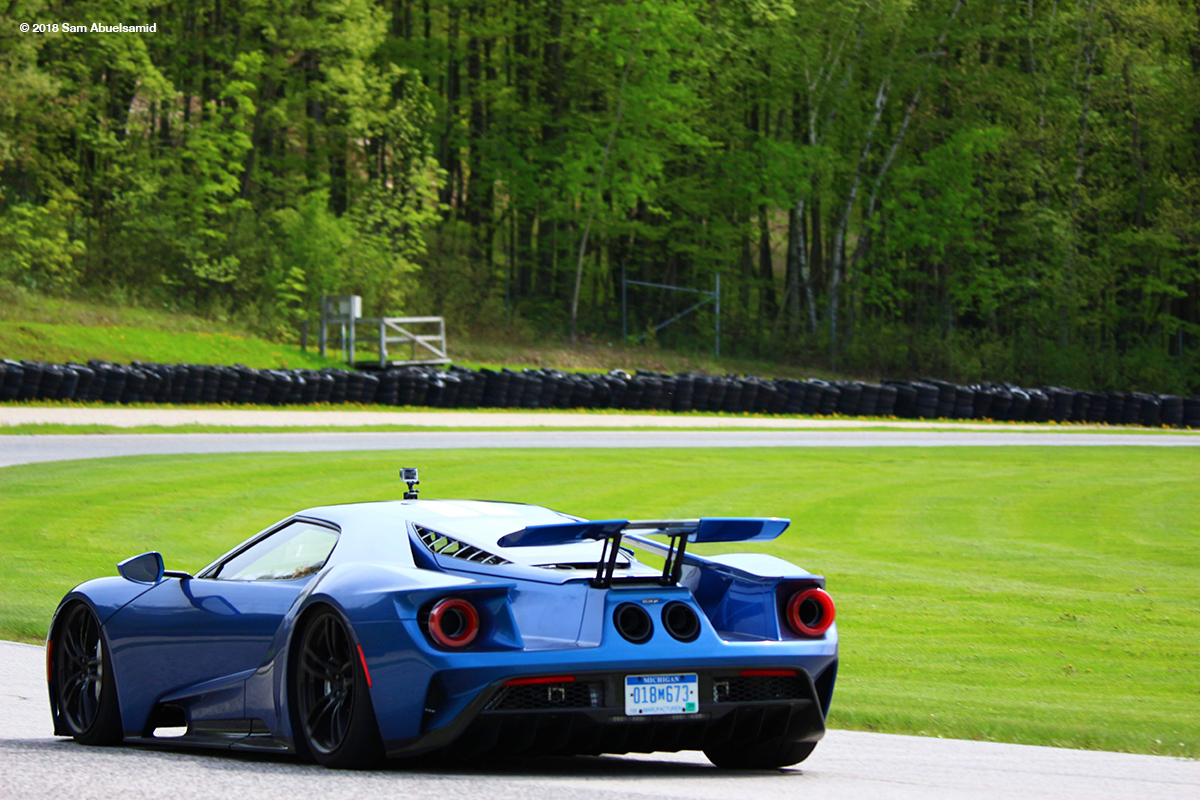 Ford spared no expense to ensure the Ford GT had what it took to win its class in Le Mans its first time out. The $400,000 price tag is proof of that. But sometimes it's not about the money or the exclusivity of making just 250 copies of this car per year. Sometimes it's just about producing something amazing, which they did.
Now if I can just find a way to get my butt two feet to the left next time I sit in the car…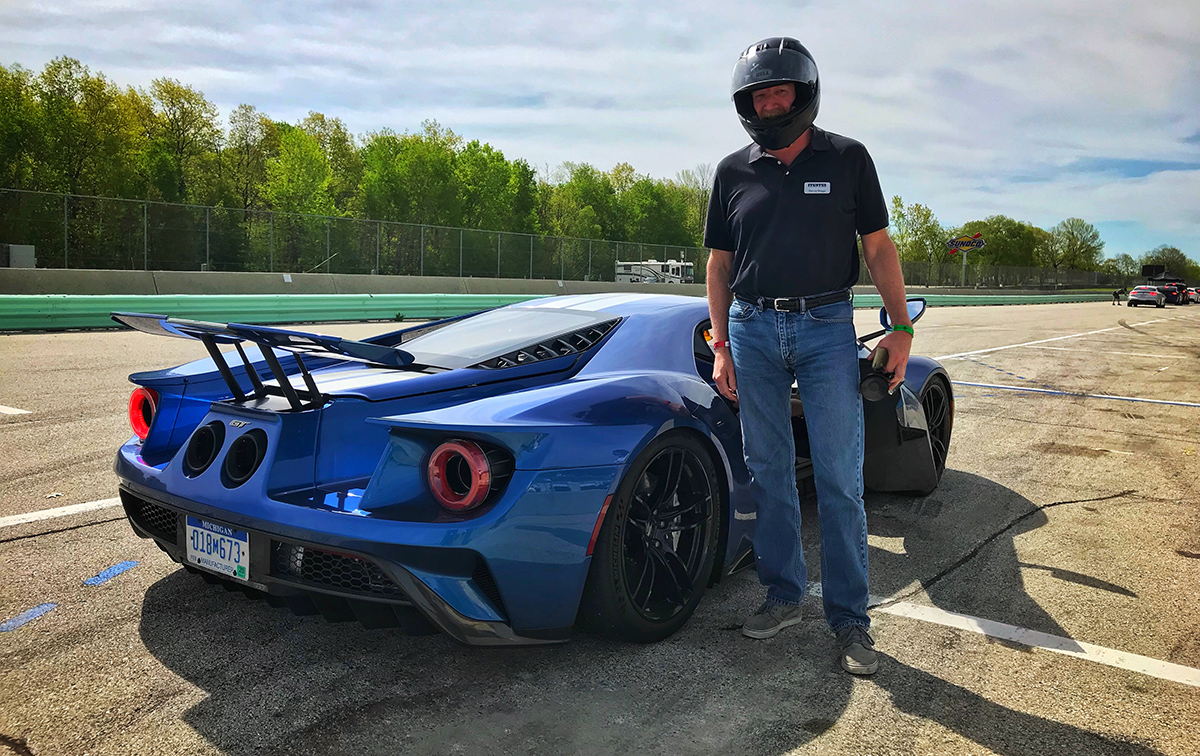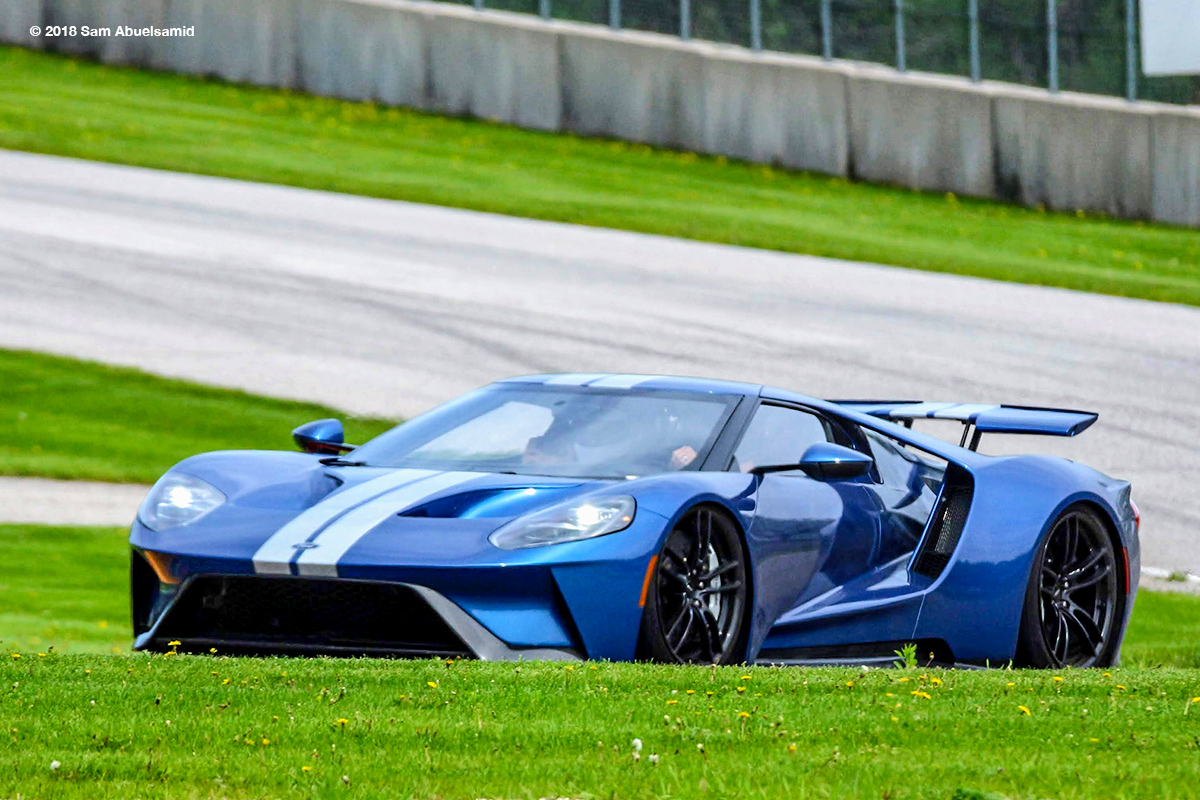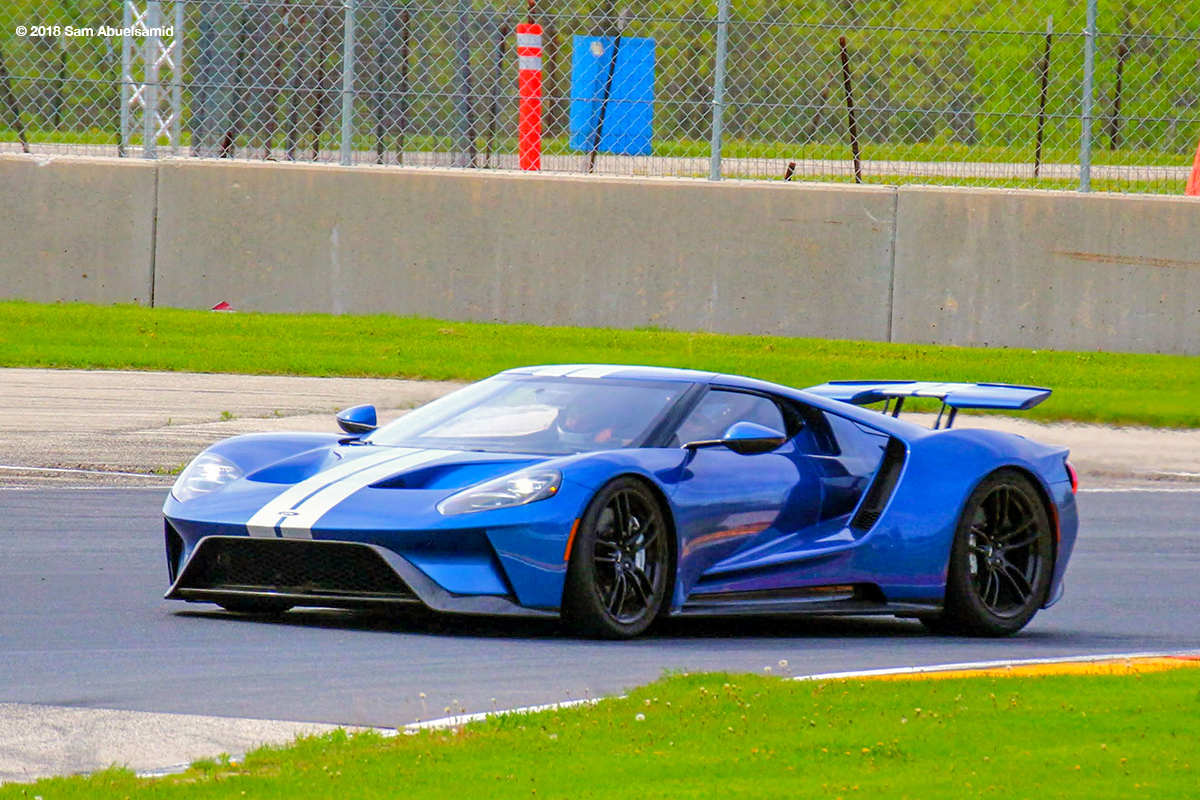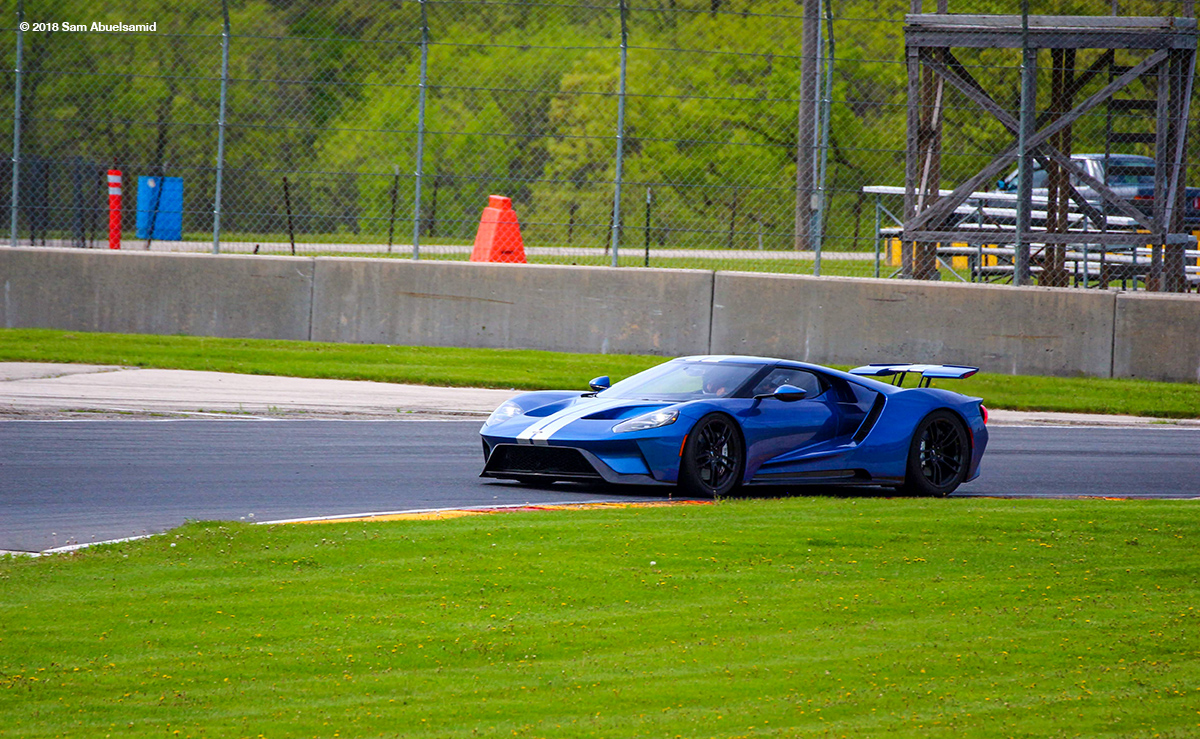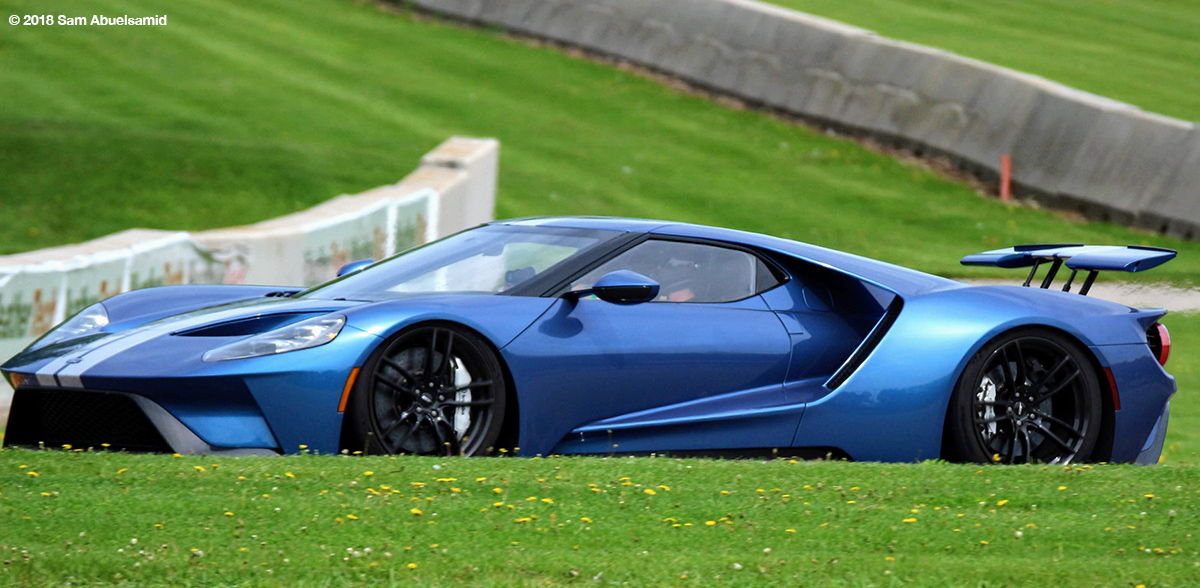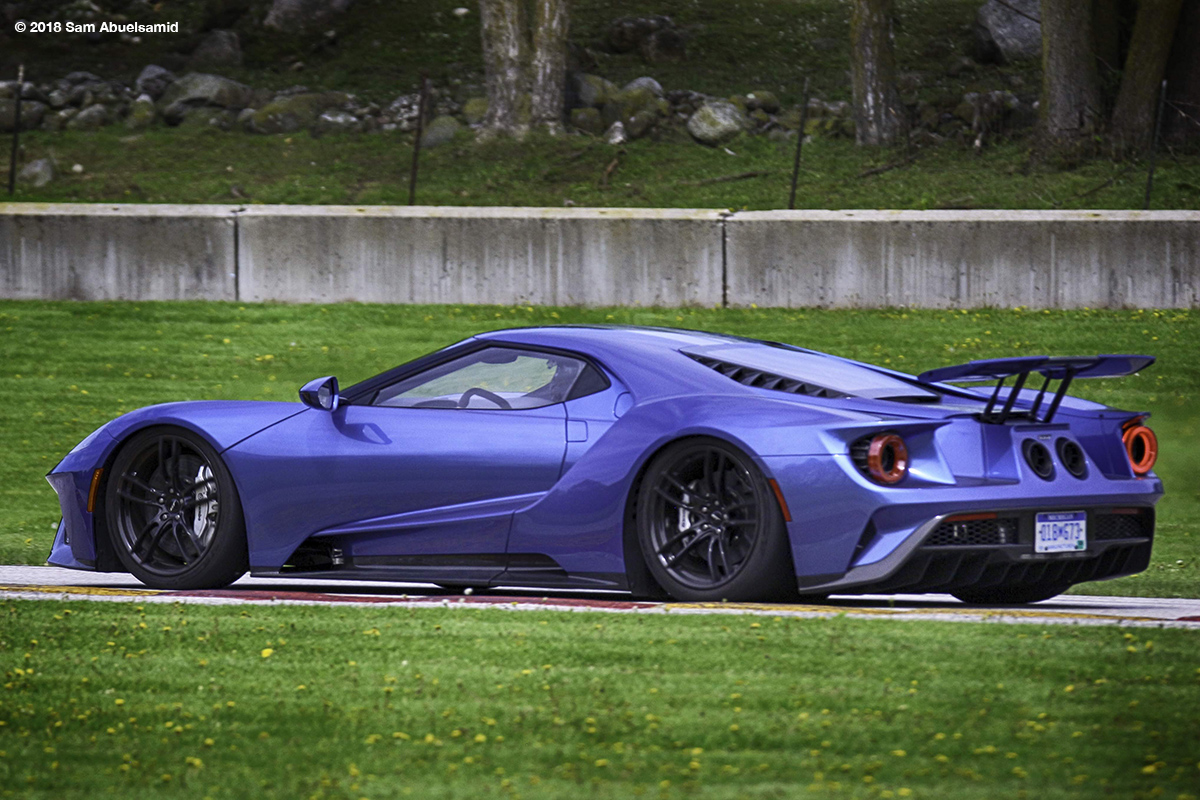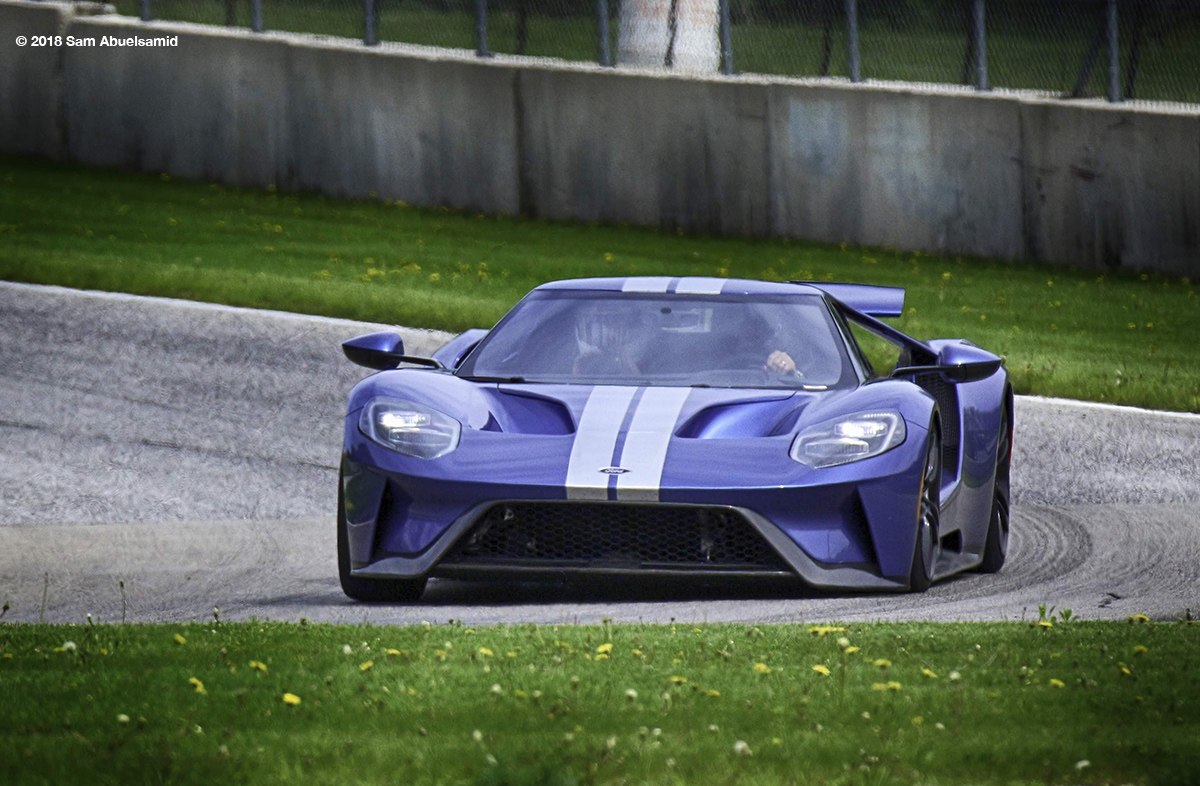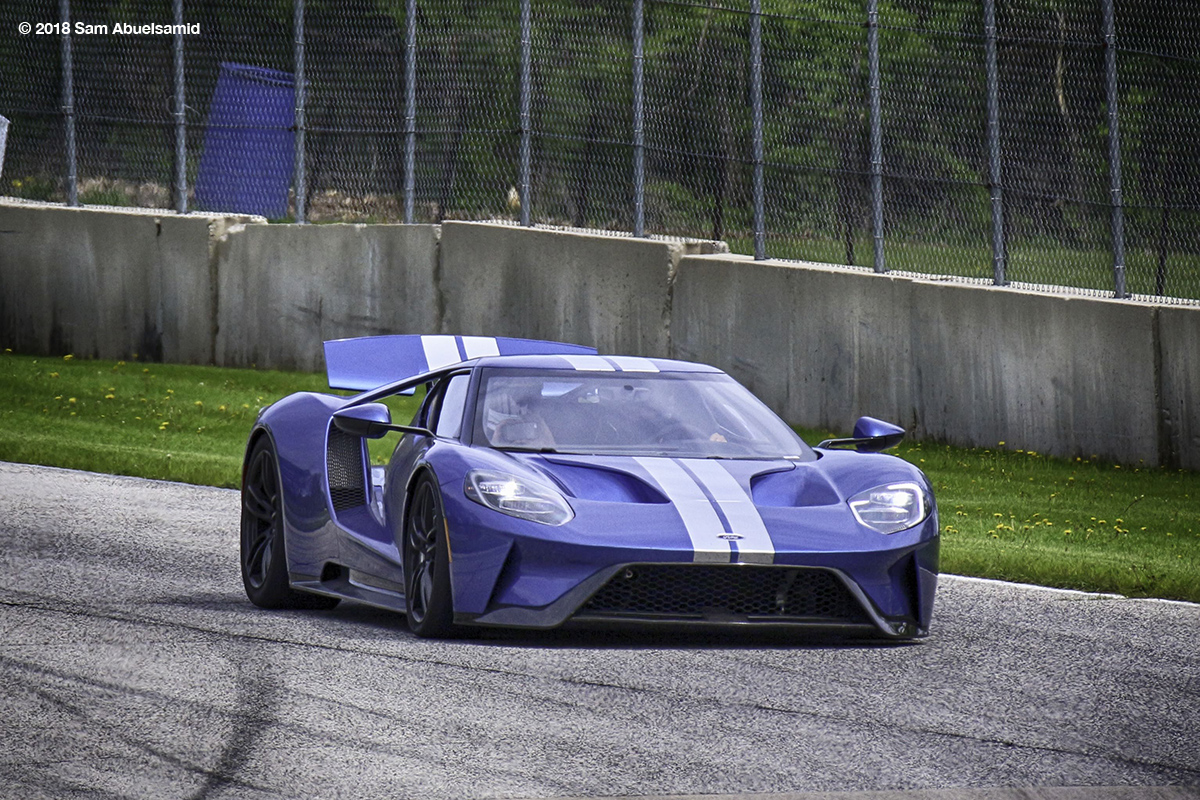 Thanks to Sam Abuelsamid for the great photos.