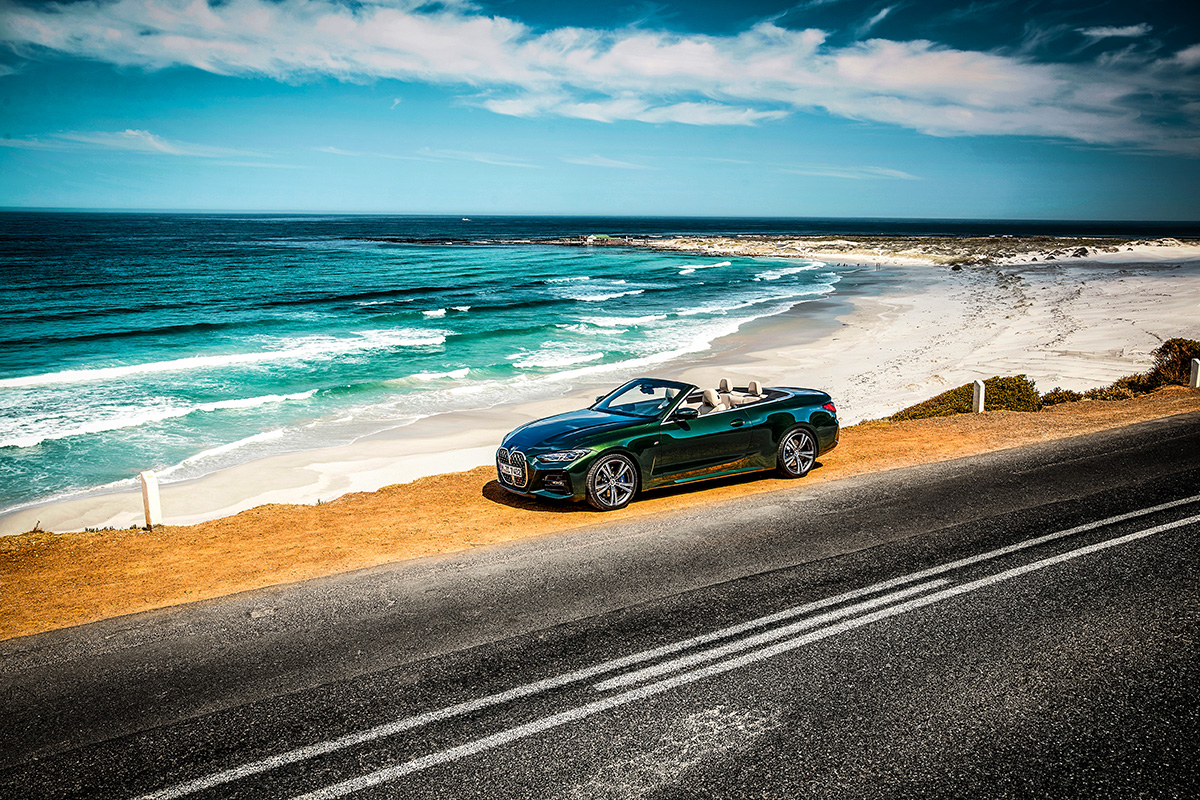 As a European living in the United States, one of the greatest attractions to this country, and for the many of tourists who will soon visit again, is the incredible diversity of the physical landscape. For this is a country where you can wake up below sea-level in a sandy desert, then after less than a day of driving, find yourself on a snowy mountain peak with the wind howling.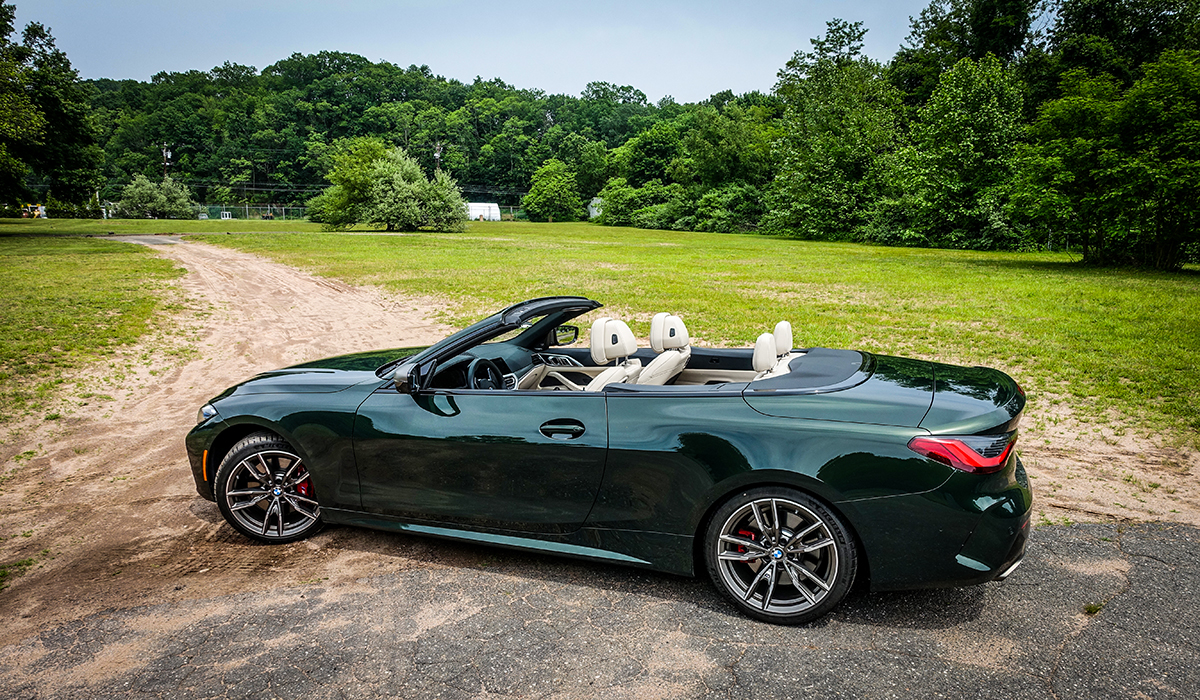 North America then is pure GT country. Freeways will get you places quickly when you need it, but for those of us who savor motoring as those early enthusiasts did a century ago, it's the back roads where you'll have all the fun and meet the most interesting people. New England in early summer is a glorious place. It's lush and green, with cool evenings and clear rivers that often run alongside the woody winding roads. After talking to my editor and the folks at BMW, I soon found myself in the driver's seat, (or should I say cockpit) of a 2021 BMW M440i convertible for a weekend trip to Vermont from Brooklyn.
The first hour behind the wheel when escaping New York city is ugly. There are crater-sized holes in the asphalt, and graffiti-sprayed box trucks weaving in and out of traffic as though every inch counted for something. Traffic is either at a standstill or moving at a dangerous, frenetic pace, with motorcycles threading the lanes, oblivious to the dangers of vehicles swerving to avoid holes, sunken rain grates, or bits of other cars laying in the road.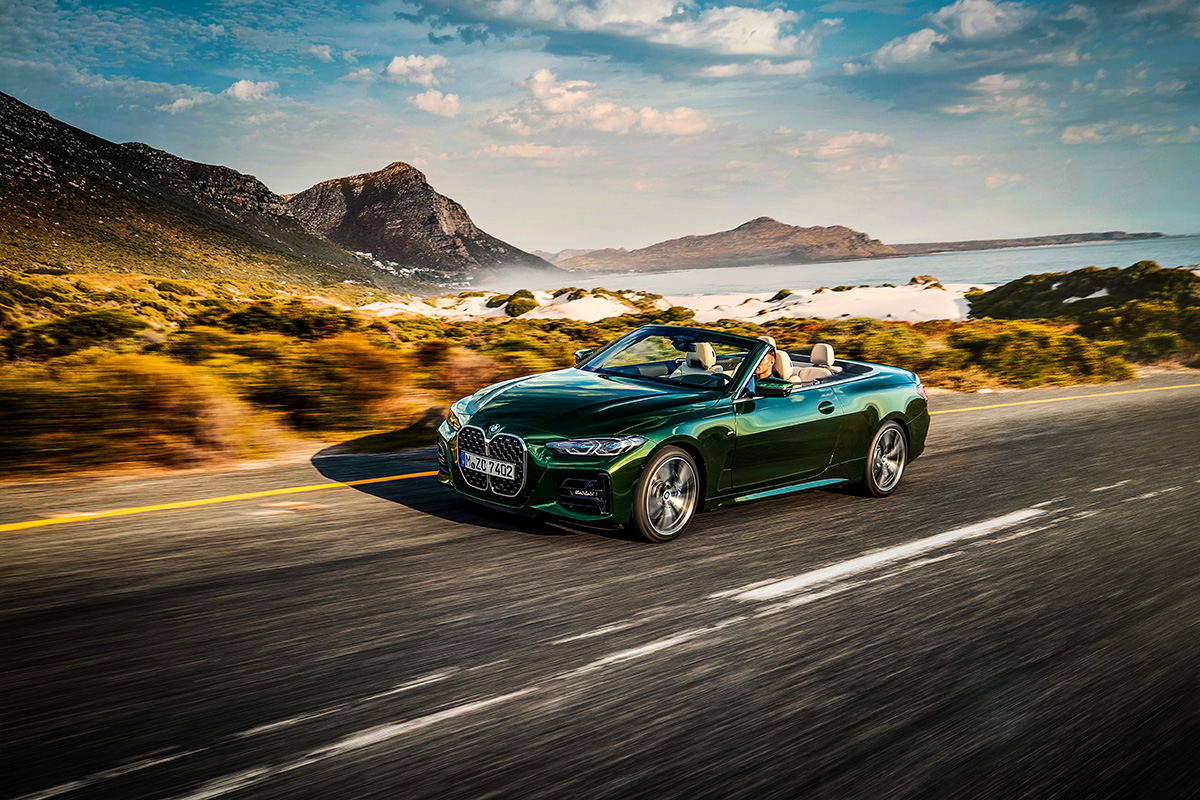 After that it's typical freeway driving through Connecticut and Massachusetts. In this case however, what would have been a steady, monotonous ride was broken by a severe rainstorm, which was actually the first test for the M440i, as I feel a GT should be comfortable in most bad weather—that's part of the fun and adventure of touring. Two of my chief complaints of most vehicles north of $50k, is that the windshield wipers and headlights are often complete rubbish. There are exceptions of course, the new Land Rover Defender has windshield wipers so powerful, thick layers of ice and mud are literally blasted into the stratosphere. As for headlights, I'm no expert when it comes to U.S. government regulations (if they are indeed to blame), but headlights overall seem to getting worse and worse, or maybe it's my middle-aged vision. In the case of the M440i, the wipers were definitely fast enough to propel the gallons of water being dumped on the windshield, though sitting so low, it was the spray from other cars that had the most impact on visibility.
While I wasn't going to be able to test the BMW headlights until my night drive back to the city, I must admit that they look very cool—like the eyes of a powerful sorcerer on the verge of a spell. There are also small blue panels behind the headlight covers which accent the M styling, which includes red brake calipers on meaty rotors and a cool crest on the 19" wheels—part of a $1300 Dynamic Handling Package. If I was in the market for convertible GT, the styling of this car is one of the major reasons I would consider buying it. The front grill is breathtaking, not only for its symmetry, but in how the lines converge and then drop gracefully, giving the car a subtle snub nose which reminds me of World War II fighter aircraft, such as the Curtiss P-40 Warhawk. Keep in mind that one of the world's most popular small convertibles, the Triumph Spitfire (produced between 1962 and 1980), largely fed into people's fantasies of flying the real thing.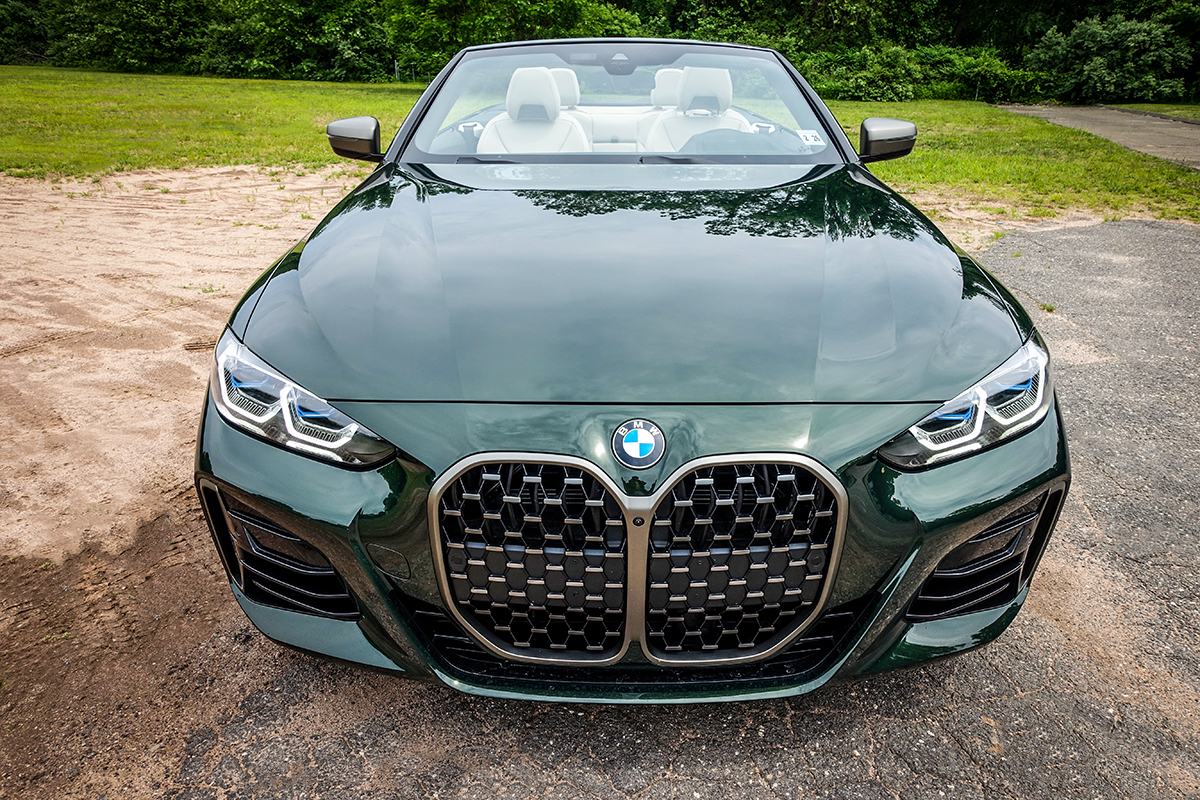 When I did eventually cross the border into Vermont, I left the freeway for a winding two-lane highway that cut through farmland and forest. It had stopped raining and so I put the top down. If you've never driven a convertible on a country road in summer, it's blissful once you get used to the open top. The smell of trees and the gentle brooding of the engine make driving fun again, especially in a car like the BMW, which I feel was designed for this kind of thing, rather than the suburban freeway driving that dominates most people's lives behind the wheel. On the smooth, undulating grey ribbon it was very hard to resist to urge to really put my foot down and rip through the corners. While this car may look elegant, and get compliments on its San Remo green metallic coat, it's fast as hell. You can hear it the moment the 3-liter, TwinPower Turbo inline 6-cylinder engine roars to life at the push of a button.
That said, while the function of the paddles of M440i is comparable to sports cars in this class, I would personally have preferred a manual gearbox in this particular vehicle, as the pleasure of changing gears on winding country lanes would be greater than any satisfaction I could get from the advantage of paddles on a track. And in all honesty, how many times would I take it to the track? Once a year? Probably not even. One of the things I like most about this car is that its beefy engine (382 hp and 364 lb.-ft. of torque) is swathed in a seamless elegance which makes the car more beautiful than intimidating to other road users. That's why my only real complaint is the interior, which I think could be a little more elegant. Don't get me wrong, it looks fine and the materials are good quality, but it lacks that 'wow' factor you get from some of the M440i's European peers.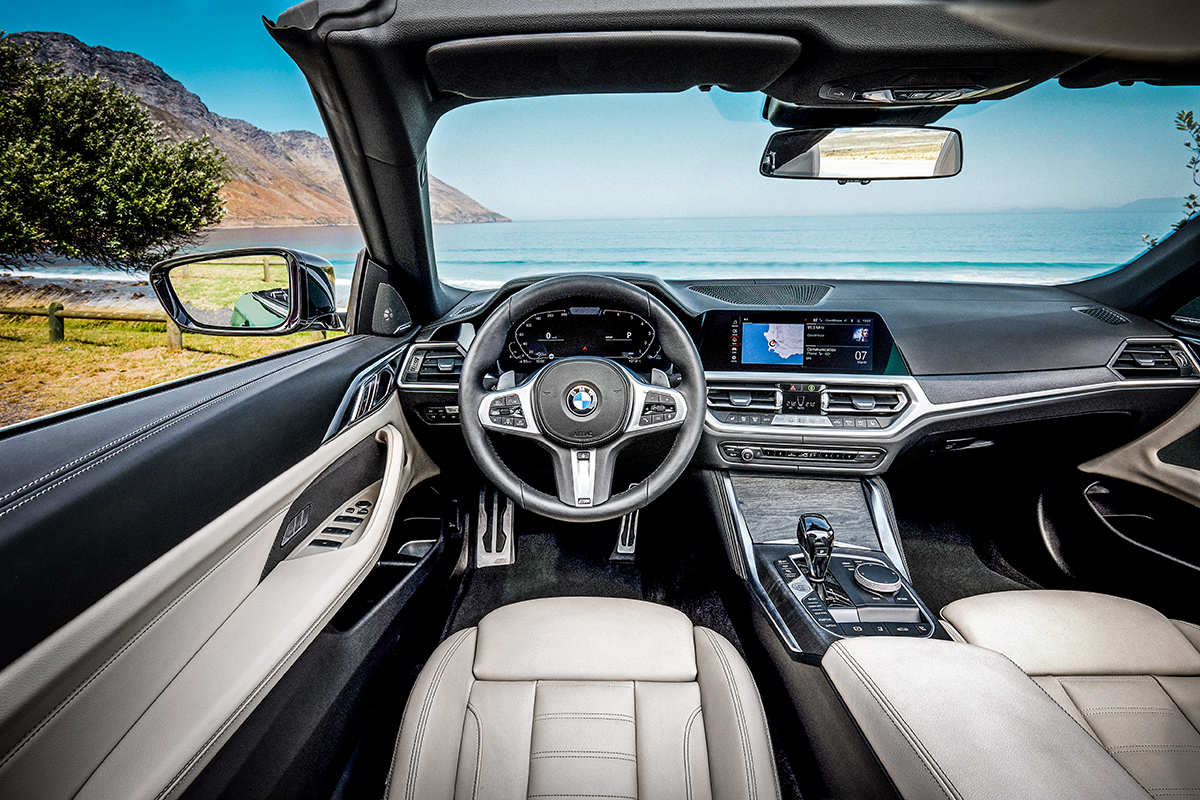 Driving back to New York, the top went back up as the noise and danger of the freeway felt too jarring after such an aesthetic experience behind the wheel in the countryside. I was impressed with how quiet it was on the journey home, given that it's a soft top; I could easily hear the audiobook I was listening to, even when it started raining again. As for the headlights, they seemed fine, but it was hard to tell as the road was so packed with trucks, it was like driving in a football stadium.
On the whole, I think for anyone who wants a GT as a daily driver, this would be fine choice, especially if you plan on holding onto it for a couple of decades, as like a fine wine I think this beautiful vehicle will age gracefully.