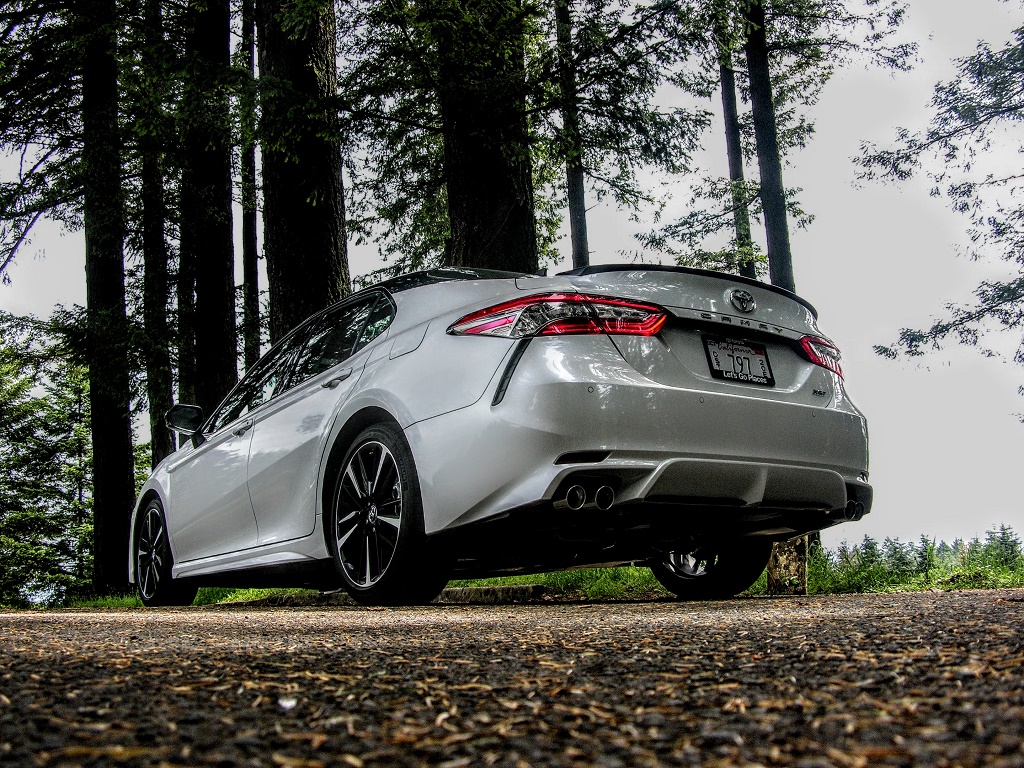 A well-known automotive publication once referred to the Toyota Camry as the "Bud Light" of automobiles. They even went as far as to compare opting for a sportier version to kicking things up a notch to "Bud Light Lime." It's an analogy that has stuck with me since the moment I spat my Amber IPA from laughing out loud, for this is about as astute of an analogy as it gets.
Having recently reviewed the 2017 Camry Hybrid SE model for 95octane.com, I can attest that the newest generation of America's best-selling car is going to be a fair deal different than what we've come to expect. What most people still don't comprehend is that the Toyota Camry has not only led the sales chart for the past 15 years, but it is assembled in Kentucky using more domestic content than any other car, so it's also the most American-made car in the world.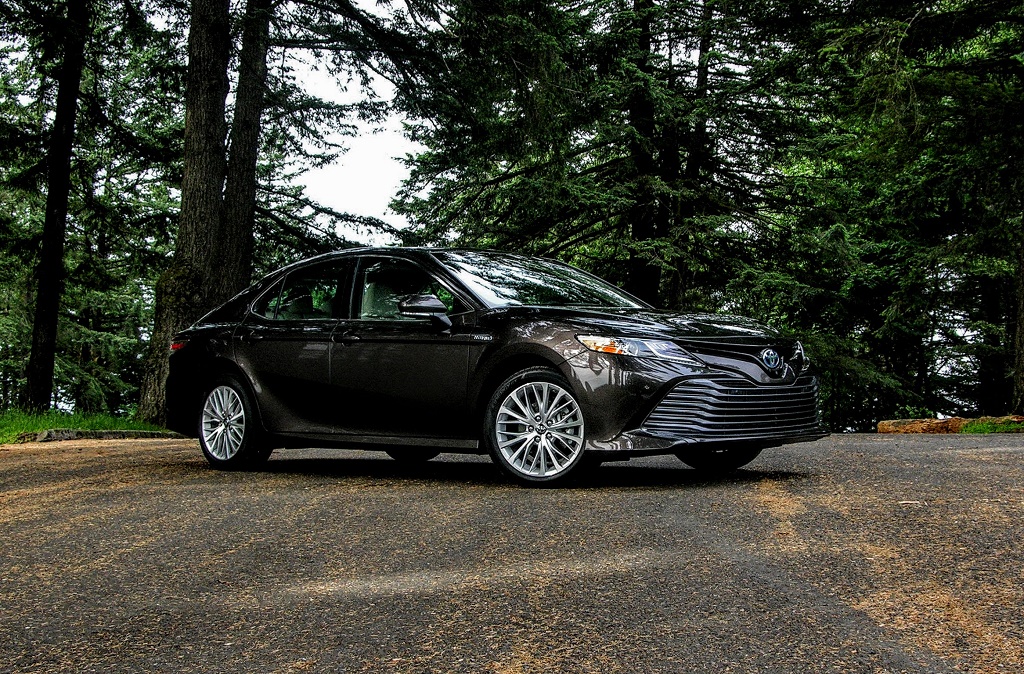 While it may not be crafted by hand in small batches and certainly isn't the most flavorful option on the shelf, you cannot argue with the consistency and reliability found within this machine. Like Bud Light, people have purchased a Camry because they know what they are going to get, every… single… time.
But Toyota's president, Akio Toyoda, is a performance car man, and he's not content with selling perfectly boring cars. When he said so publicly a few years ago, it set fans of the Celica All Trac, 2JZ Supra, and turbo MR2 atwitter, hoping for a rebirth of these more exciting marques. But before Toyota can resurrect and/or create a kick-ass sports car, it must guarantee market interest in their moneymaking machines, which means an overhauled Camry comes first.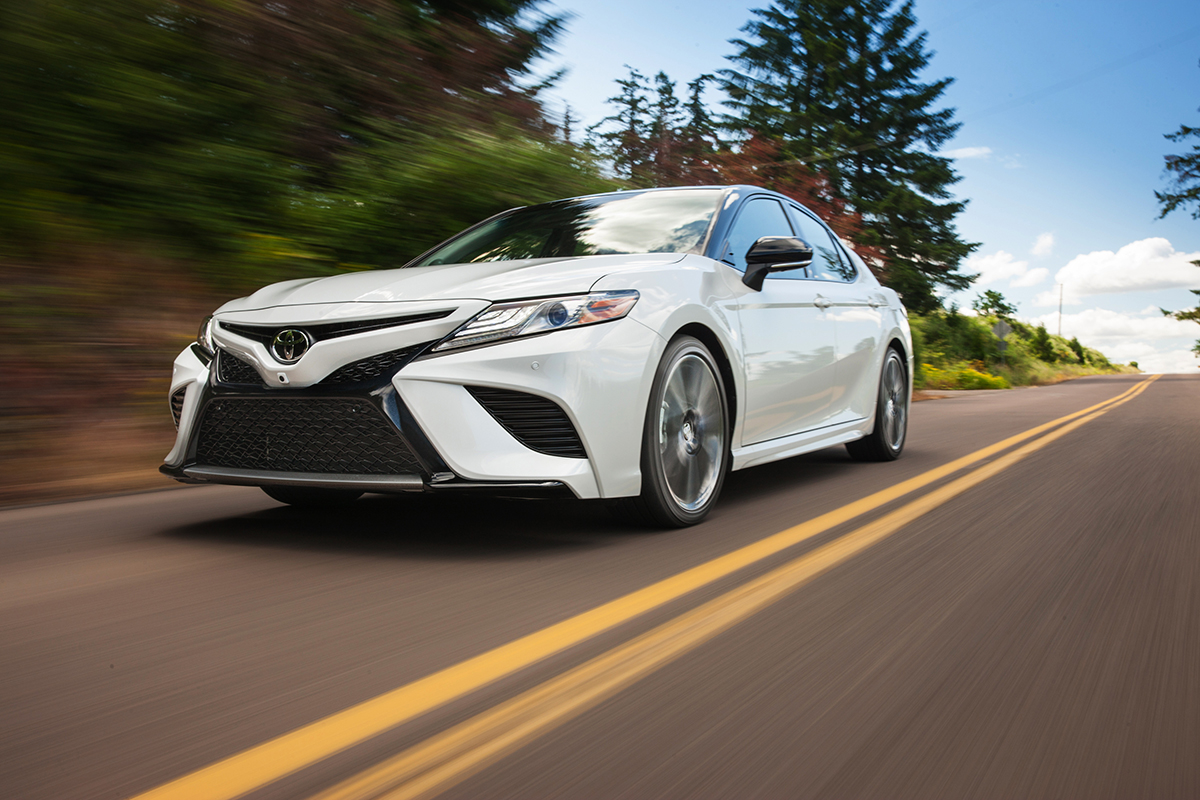 Having made its debut in Detroit at the North American International Auto Show, it was finally time to see if the new Camry lives up to the hype. So I hopped a plane to Newberg, Oregon, a sleepy town an hour outside of Portland, nestled deep within the bosomy hills of wine country to be one of the first journalists to drive this reformulated sedan. But this isn't just wine country folks, because where there are grapes usually there are hops, and with fields of trellises spreading as far as the eye can see, I immediately understood why this place is also a mecca for craft beer nerds like me.
It was a fact that got me thinking, why not continue the beer analogy and see if the newest Camry sheds its Bud Light image to create a more engaging drive. I would take advantage of the location gathering a sampling of local local microbrews and conduct an tasting that evening with some of my fellow journalists to see how much more flavorful it is. Hell, if this latest Camry was the most American-crafted car and Toyota is looking to appeal to hip buyers between 25-49 (what they now call "Transcendents" in marketingspeak) then count me in, but first I'll need a beer.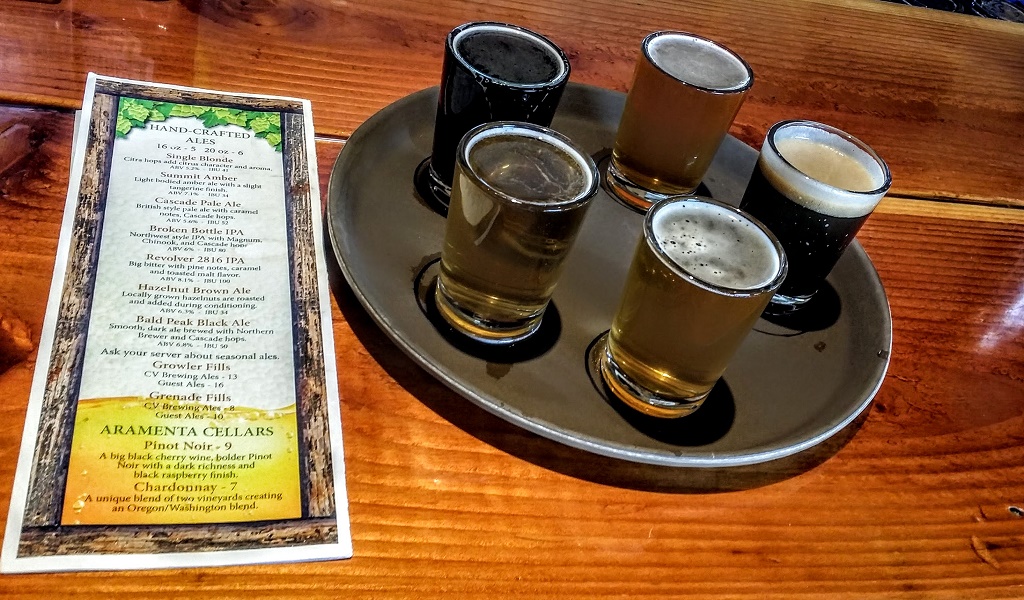 After an exhaustive day of driving various models of the Camry, it was time to sit back with a glass of craft ale and review what I had gleaned from the trip's events. First off, the automaker has taken its flagship sedan and made it the guinea pig for its true Toyota New Global Architecture (TNGA). Unlike the latest Prius it takes advantage of more than just a chassis design and a fancy set of double-wishbone aluminum control arms.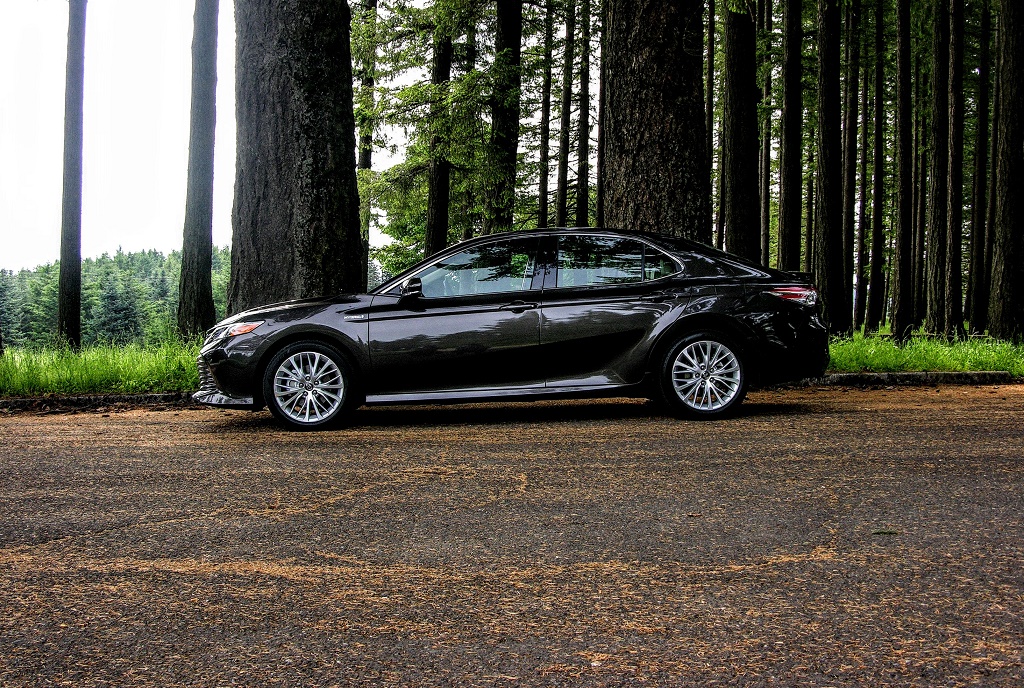 We won't bore you with all the stats, but the Camry's 1.0-inch lower ride height and dropped roofline make for a far more planted driving feel. The completely overhauled 2.5-liter four-banger offers more pep while retaining a highway MPG rating in the low 30s. Yes, the base models retained still have more body roll than a buffet at a Chinese restaurant. This is also true for the hybrid version. But in its defense, no one expects it to be sporty and it should get near Prius-level fuel ratings.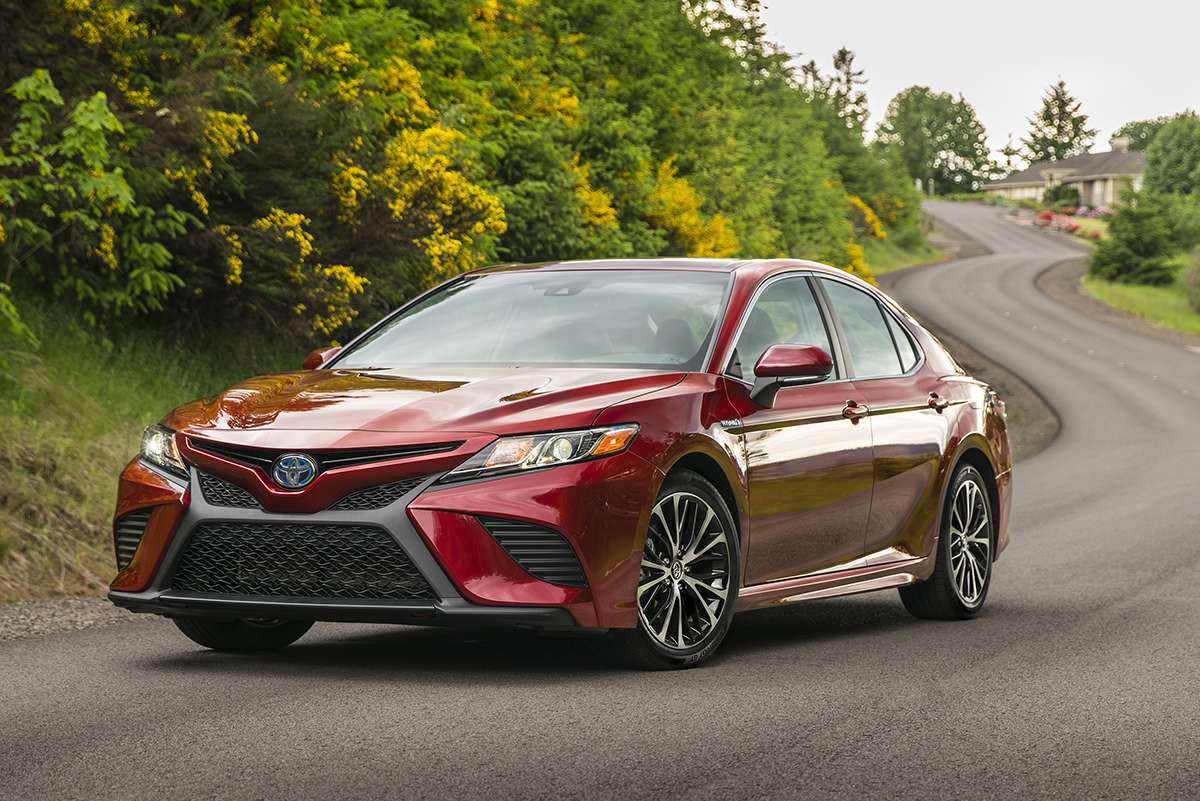 Tech-oriented Camry buyers will receive a smarter Entune 3.0 infotainment system, a 10-inch head up display, bluetooth smartphone integration. All 2018 Camrys get a full suite of standard safety features that include pre-collision system with pedestrian detection, dynamic radar cruise control, lane departure alert with steering assist, automatic high beams, 10 standard airbags, enhanced vehicle stability control, traction Control, electronic brake-force distribution, brake assist, anti-lock brakes, and smart stop technology. All Camry's also come equipped with a standard backup camera. There's also Toyota's "Remote Connect" system, which allows drivers to control a lot of their vehicle from their smartphone.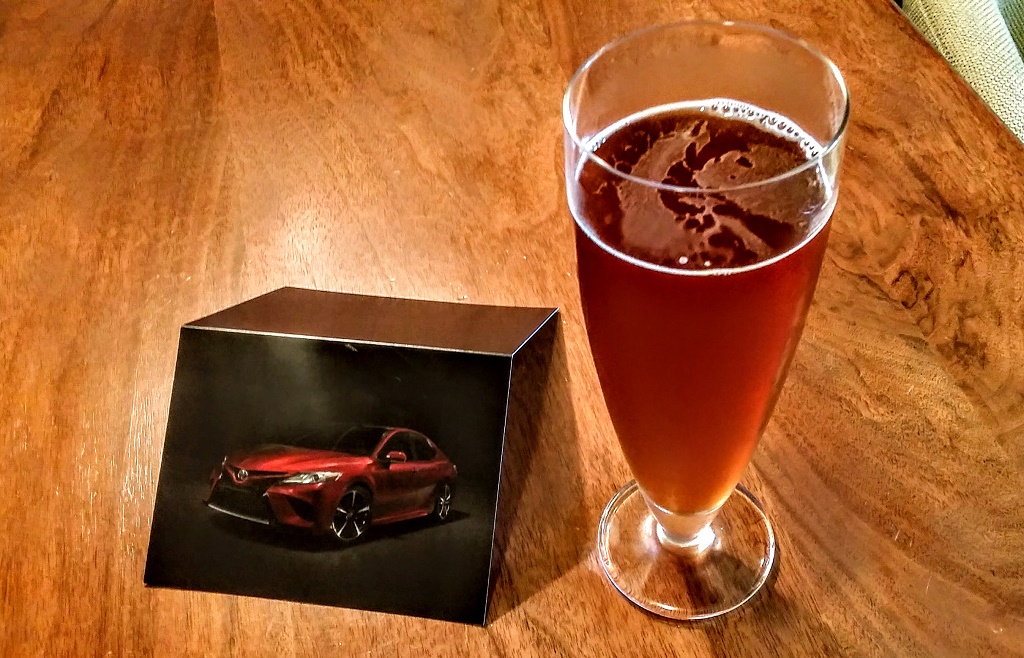 If the old Camry in non-V6 form were a Bud Light, then the new one has to be Naked Blonde a slightly hoppy, incredibly quaffable blonde ale I picked up at the Chehalem Valley Brewing Company. It has just enough bite to it now that you will notice a difference, but it's still quite palatable for fledgling craft beer lovers who don't mind upping the ante a hair.
On the sportier end of the spectrum you'll find that the head of Toyota's ubiquitous 3.5-liter V6 powerplant has been revised for more kick as well. Once bolted in the aggressively styled and more tightly tuned XSE version, you quickly see why the car's chief designer calls the car a "4-door sportster." OK, so it is still no Lexus F Sport, but it certainly does get people talking thanks to its lipstick red interior, razor-sharp fascia, quad exhaust, and two-tone black roofline.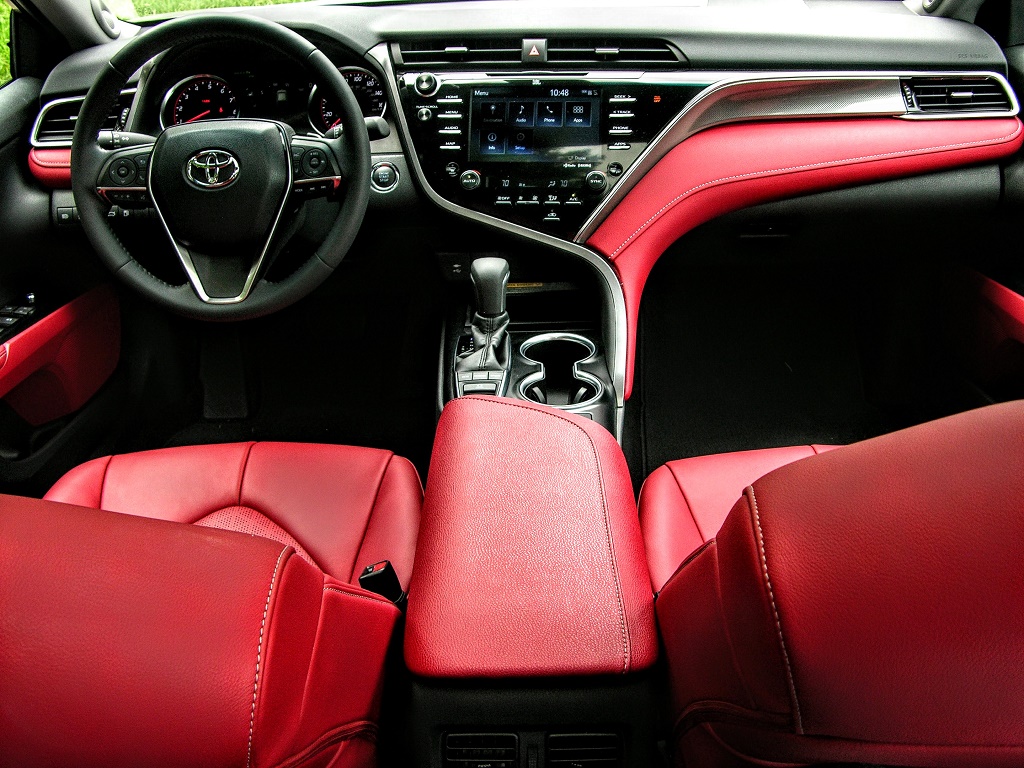 So what if it's paddle-shifting gearbox tells you it's in fifth when you obviously aren't (I'm assuming that's just the teething pains of a pre-production model), or that it still doesn't have the all-wheel drive option we've been pining for? The XSE is without question the most athletic stock Camry in history, and for the average buyer who doesn't fancy the joys of rear-wheel drive and can't afford the $50k IS350 price tag, it should provide plenty of entertainment. Granted, this variant will only represent a sliver of sales for the brand, but then again, for the average craft brewery, IPA and pilsner typically outsell more expensive, potent, and interesting brews like porters which brings us to our next local craft establishment.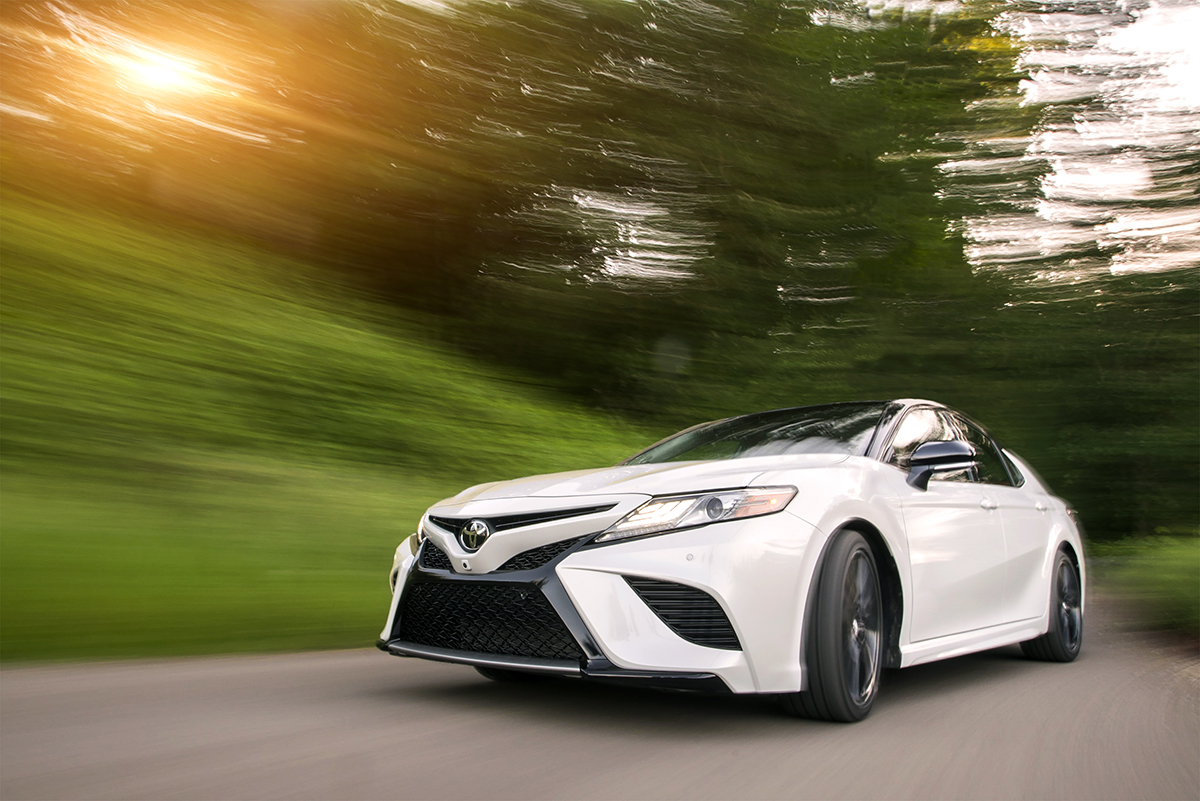 Although Long Brewing LLC has seen the most success with hoppier beers over the years, after perusing their offerings it was the uproariously roasty, extra chocolaty porter that had my palate at hello. As members of my "tasting panel" marveled over the opaqueness of the beverage in their hand it dawned on me that this was the XSE V6 version of the Toyota Camry, black and white two-tone touches and all.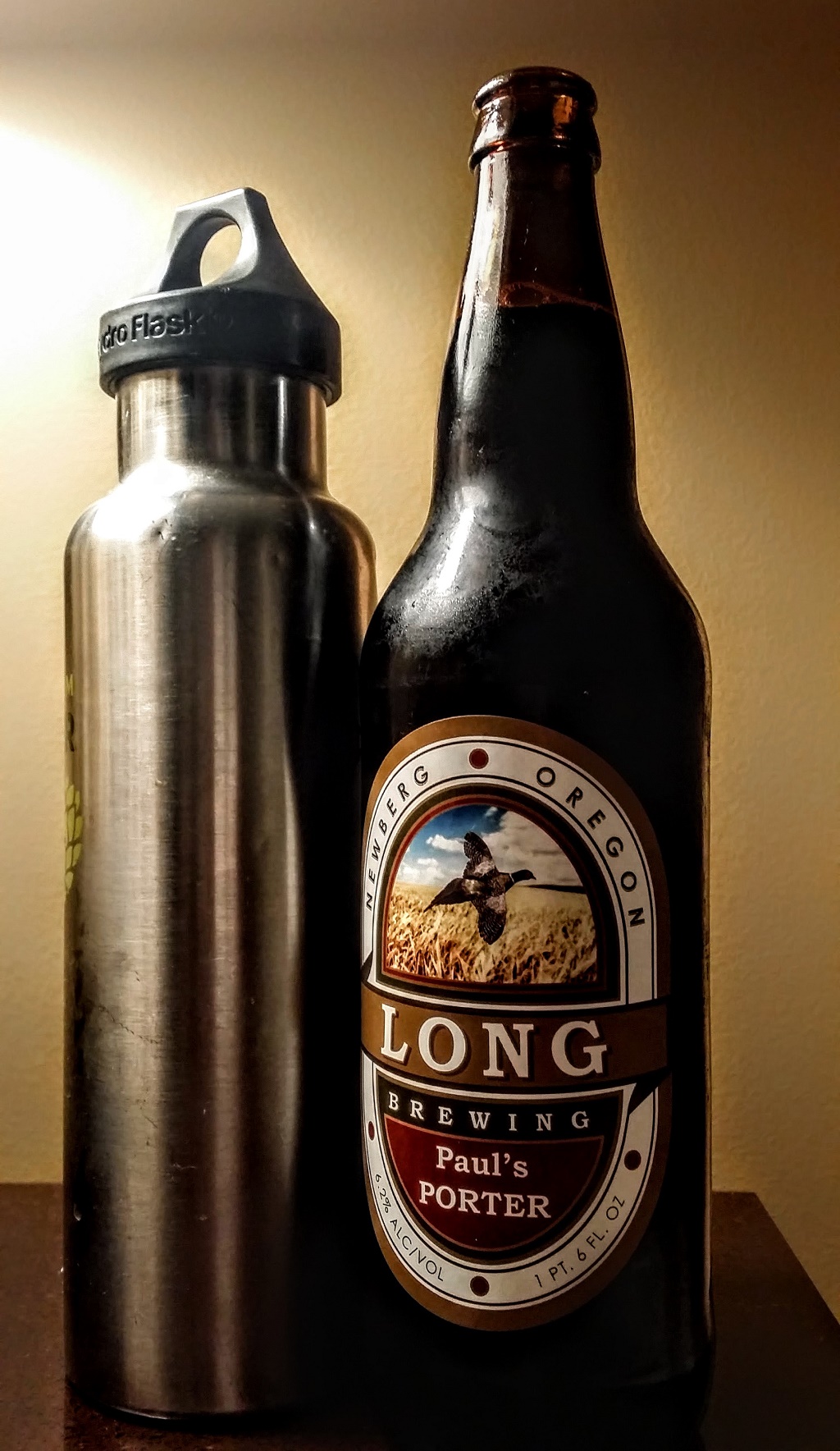 Long Brewing is about as down-home and backstory-laden as it gets. I had spent the better part of an hour sampling beers in a barn with founder and owner Paul Long, a lifelong homebrewer who claims he is no longer retired, just flat out tired. Witty and unwilling to cut corners, Paul is the direct descendant of the people who turned the Pacific Northwest into hop country. His hops all come from an extremely tight radius around his operation. Much like the car I was comparing it to, Paul's Porter is not the most powerful ale on tap, but more of a full-flavored yet very approachable alternative to going off the deep end.
And that's a good analogy for the new Camry. This sedan looks a hell of a lot different than its previous generations. It's bold, but you have to give Toyota credit for not being overly aggressive with the styling, so it's still very approachable. Sharply carved, lower, wider, and considerably stiffer, it should be a much more appealing model than the car it replaces. But just to make sure, Toyota is not taking any chances so Camry is slated to receive double the amount of marketing dollars of any previous launch, thus making it the most heavily promoted vehicle in the history of the company and arguably the world.
With the tasting complete, and all members of the party pleasantly as impressed with the beers wine country had to offer as we were with the new Camry, we trundled away from my veranda and back upstairs to the after party. Toyota really has gone above and beyond in its decision to turn the Camry into a far more interesting option for "Transcendents," (I'm still not exactly sure what that means). Just don't get your growlers out just if you expect Lexus-level performance and luxury, because that's not what Camry has ever been about. Camry is mainstream American transportation and this newest version, like the burgeoning craft beer industry, will quickly gain fans when it hits showrooms later this summer, proving that mainstream doesn't have to mean boring.
2018 Toyota Camry
Available models:
4-cylinder: L, LE, SE, XLE, XSE,
V6: XLE, XSE
Hybrid: LE, SE, and XLE
Price range:
4-cylinder: $23,495 – $29,000
V6: $34,400 – $34,950
Hybrid: $27,800 – $32,250
Powertrains:
2.5L 4-cylinder: 203 hp, 184 lb.-ft. of torque
3.5L aluminum alloy V6: 301 hp, 267 lb.-ft. of torque
Hybrid: 2.5L + Permanent magnet motor total output: 294 hp, 312 lb.-ft. of torque
While Toyota paid for the travel and provided the vehicles for the story, the opinions expressed are our own.