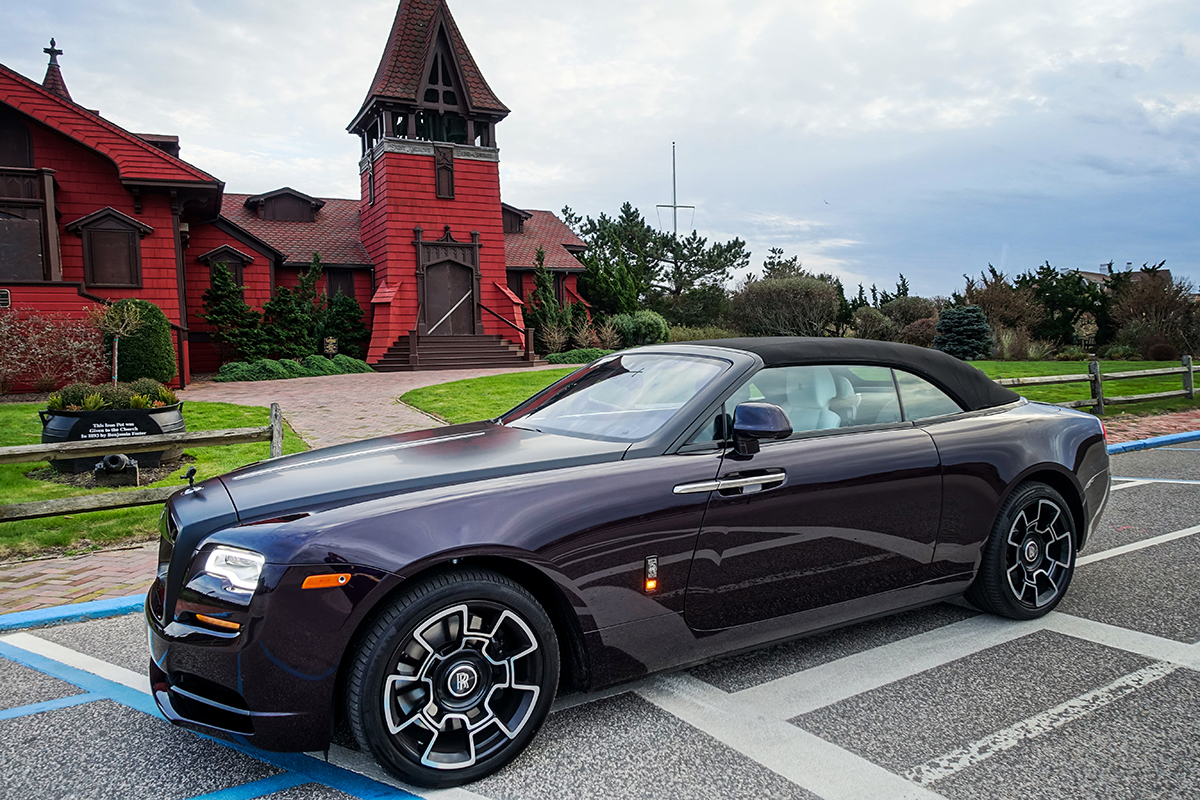 There is perhaps no other means of practical transportation that conveys the idea of success more efficiently than a Rolls-Royce. Maybe this is one reason why the quintessential luxury automobile has been favored by men and women who've had decades to achieve great things.
But the Black Badge Dawn is something quite different. While it conforms to Rolls-Royce's strict standards of quality and engineering, it's less a vehicular totem of achievement, and more a symbol for the kind of rebelliousness, creative genius, and individuality that drives the human spirit to new heights.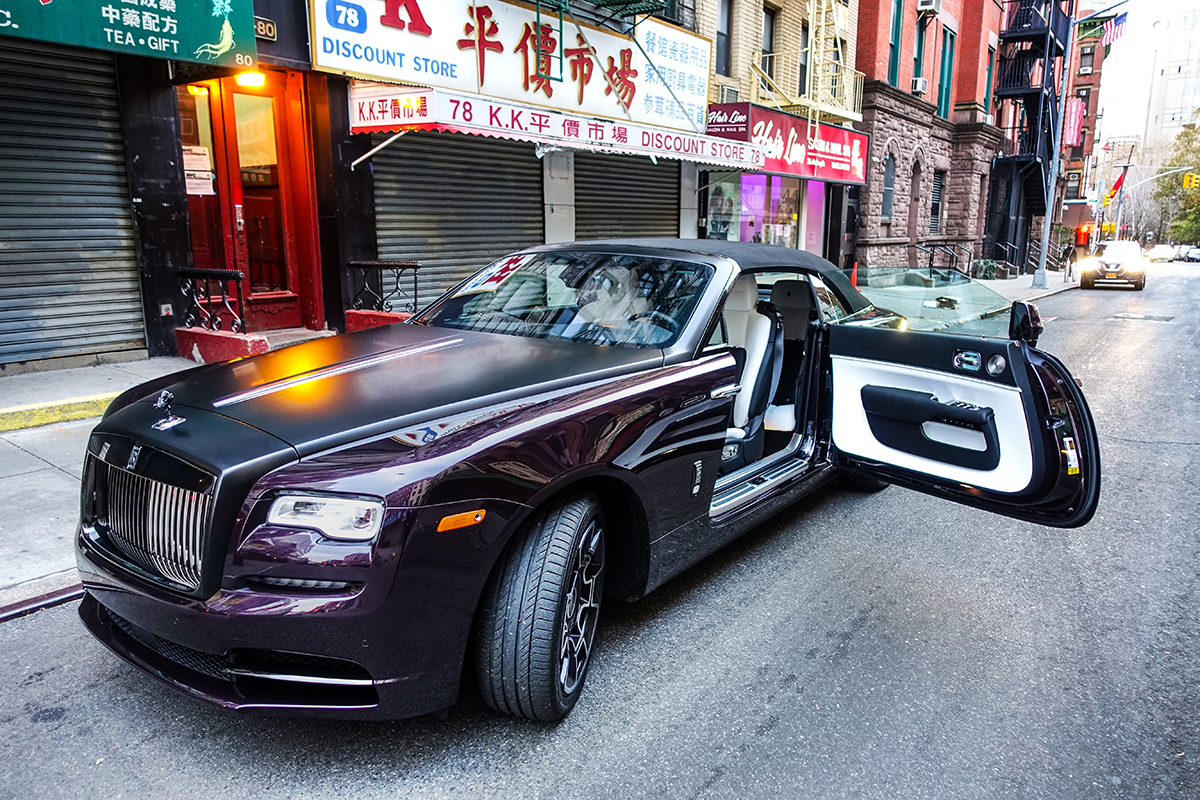 This is inspired thinking from Rolls-Royce, as a close look at human history reveals a dark truth about innovation. People who have changed human life for the better were often rebels and outcasts, individuals who rejected the social conditions they were born into, and were later vilified by society for challenging the status quo with ideas that would eventually form the fabric of modern society.
So let's be clear, despite the oversized ashtray and cushion-like ride—the Black Badge Dawn in Belladonna purple is not your grandparents' Rolls-Royce, but rather an elegant vision of the future that growls like something from a Batman film. It's the type of car that Friedrich Nietzsche's fabled 'heroic individual' might have enjoyed rolling around in, as it aims to celebrate the virtues of struggle and discord that so often lead to victory and accomplishment.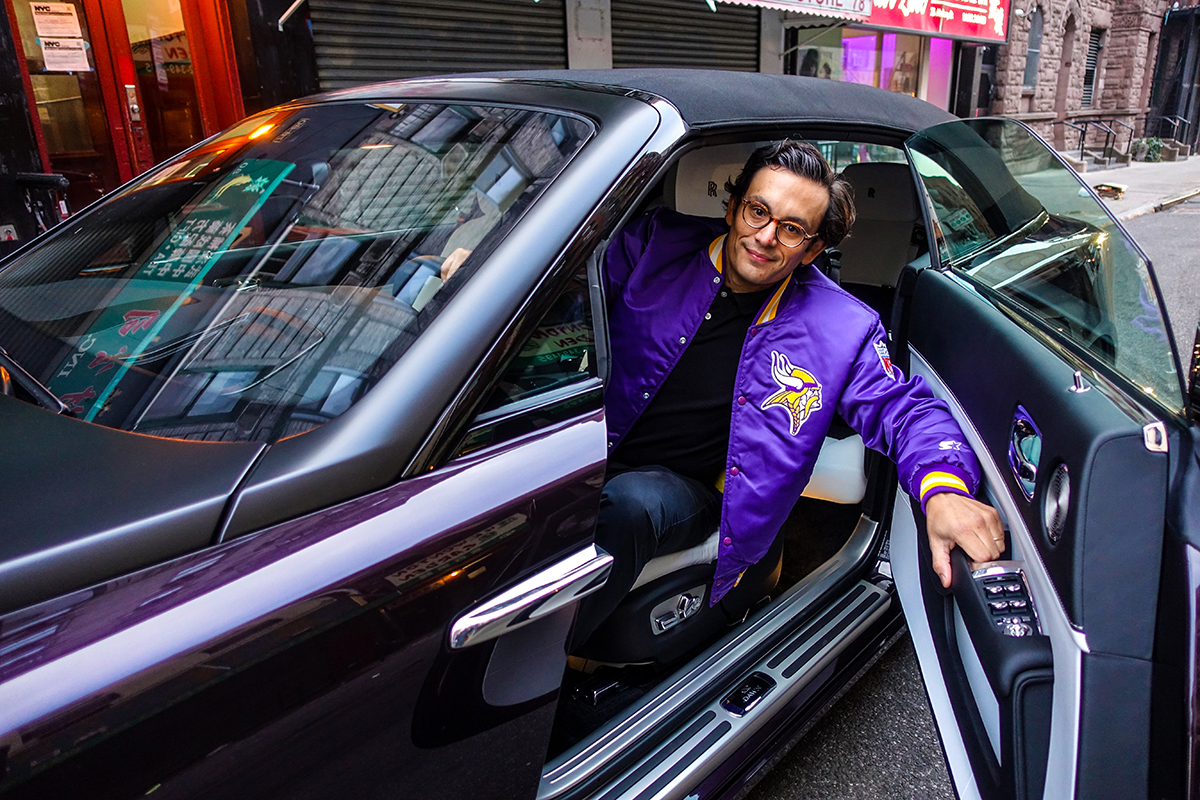 In the spirit of German Philosophy and Bruce Wayne, I took the car from Manhattan's Chinatown to East Hampton, for a weekend with my wife at the Hamptons' only boutique, design hotel, The Maidstone.
We set out early on Saturday morning, stopping on Mulberry Street for red bean paste buns, and Yuan Yang, sweet milky tea with a hint of coffee for flavor. As I was nervous to eat breakfast in a car with white leather seats and a starting price around $400,000, we sat in the park and watched retired men and women perform morning exercises and martial arts.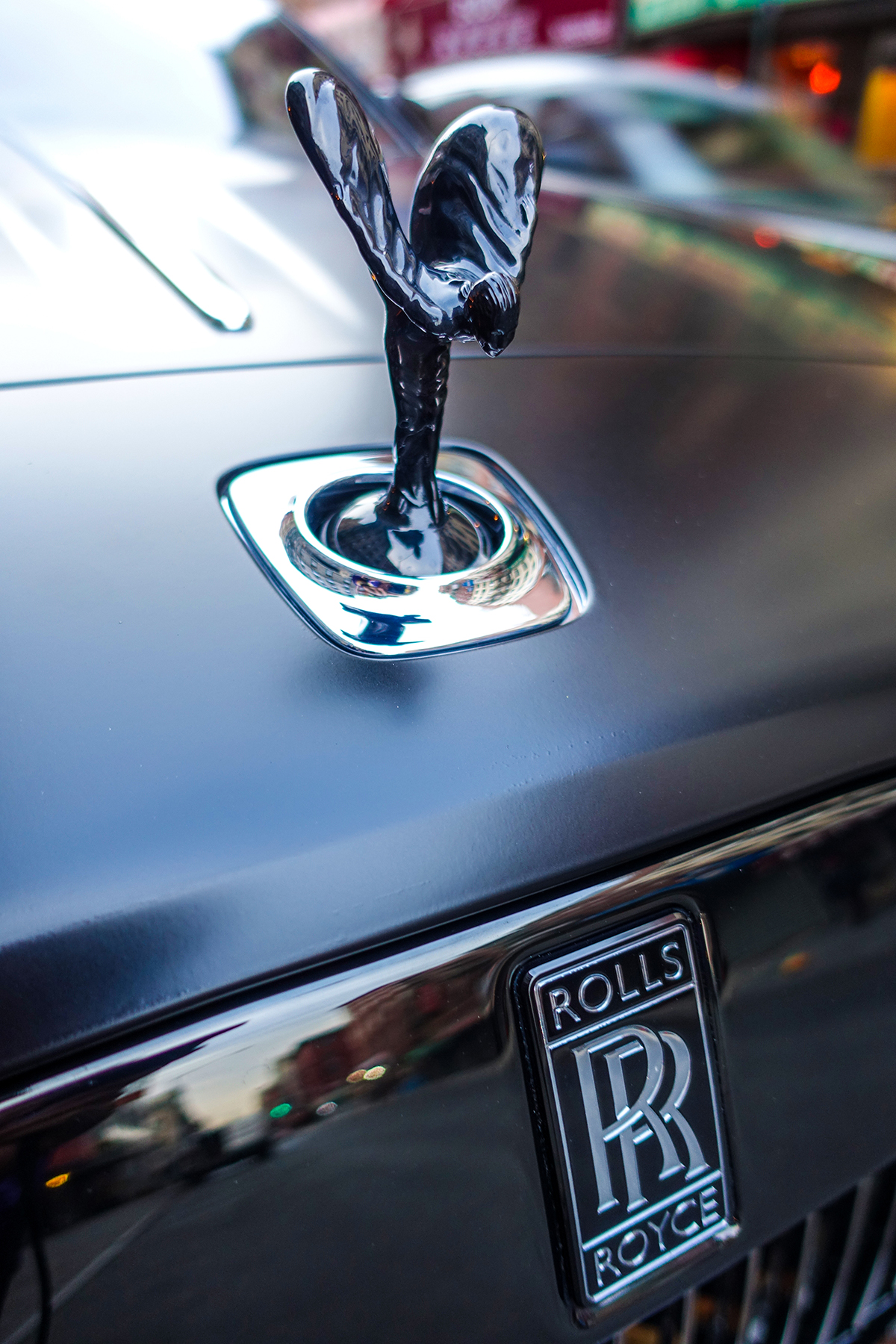 Leaving Manhattan is never easy. But for such a powerful automobile (V12 593bhp), the Dawn is remarkably adept at going slowly—which is exactly how I spent the first hour of driving, as we lunged from light to light, crawling along with yellow cabs and delivery trucks. There is a button the driver can use to enable an automatic 'hold' for heavy traffic; once the gas pedal is released the car stops, no need for the brake pedal.
At such slow speeds, I had moments of panic where I thought the engine had stalled. It's just so quiet. Even when we made it to the freeway, there was just so little noise. It was easy to forget the 12 cylinders purring under the hood, let alone the fact we were in a convertible.
When we did drive with the top down the next day, the sounds of sirens, horns, and other vehicles' squealing brakes was too much to handle, and the automatic roof went back up pronto.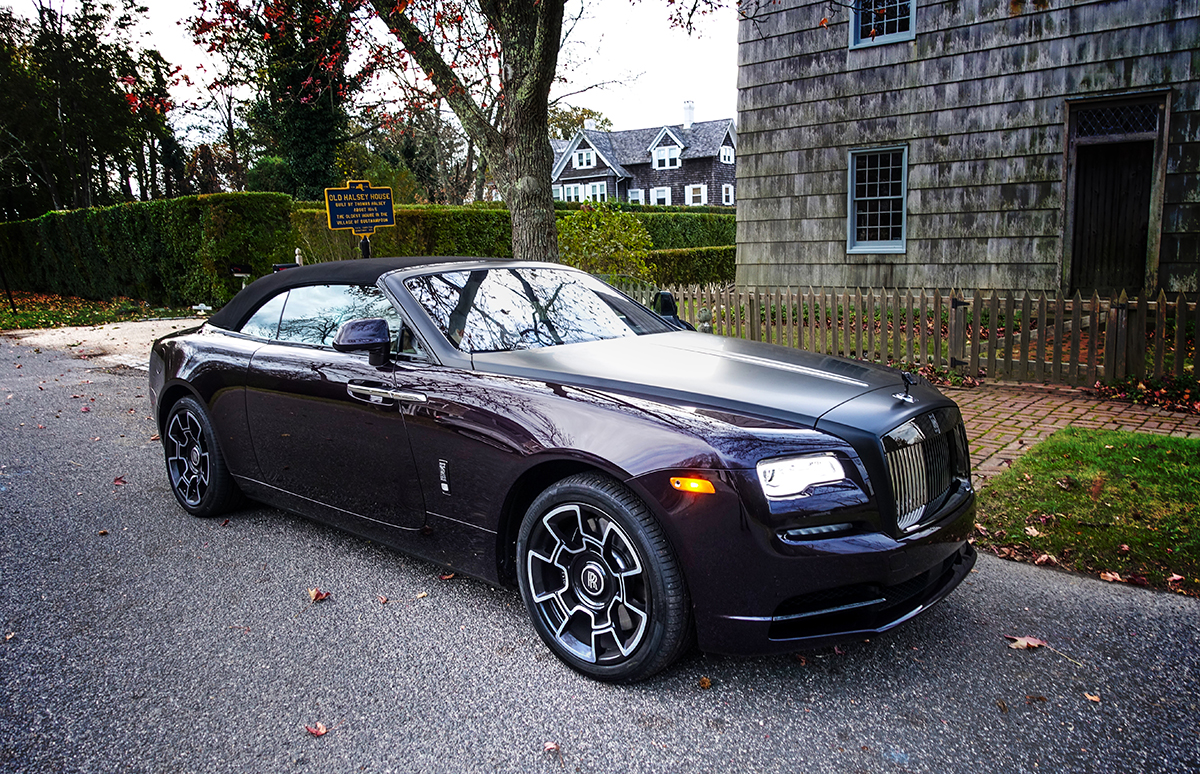 It's worth mentioning that the size of the Dawn makes it practical for driving in over-populated cities like Beijing or New York—for when squeezing past double-parked taxis and buses is a must. There are cameras hidden all around the car to assist with this, but most of the time they're not necessary. The Dawn is about the same size as an Audi A8L, give or take an inch, though it feels significantly larger.
The ride was, of course, as I would have expected. Rolls Royce had found a way to transform the pot-holed, gnarly, uneven track of the Brooklyn Queens Expressway into a pillow-top mattress.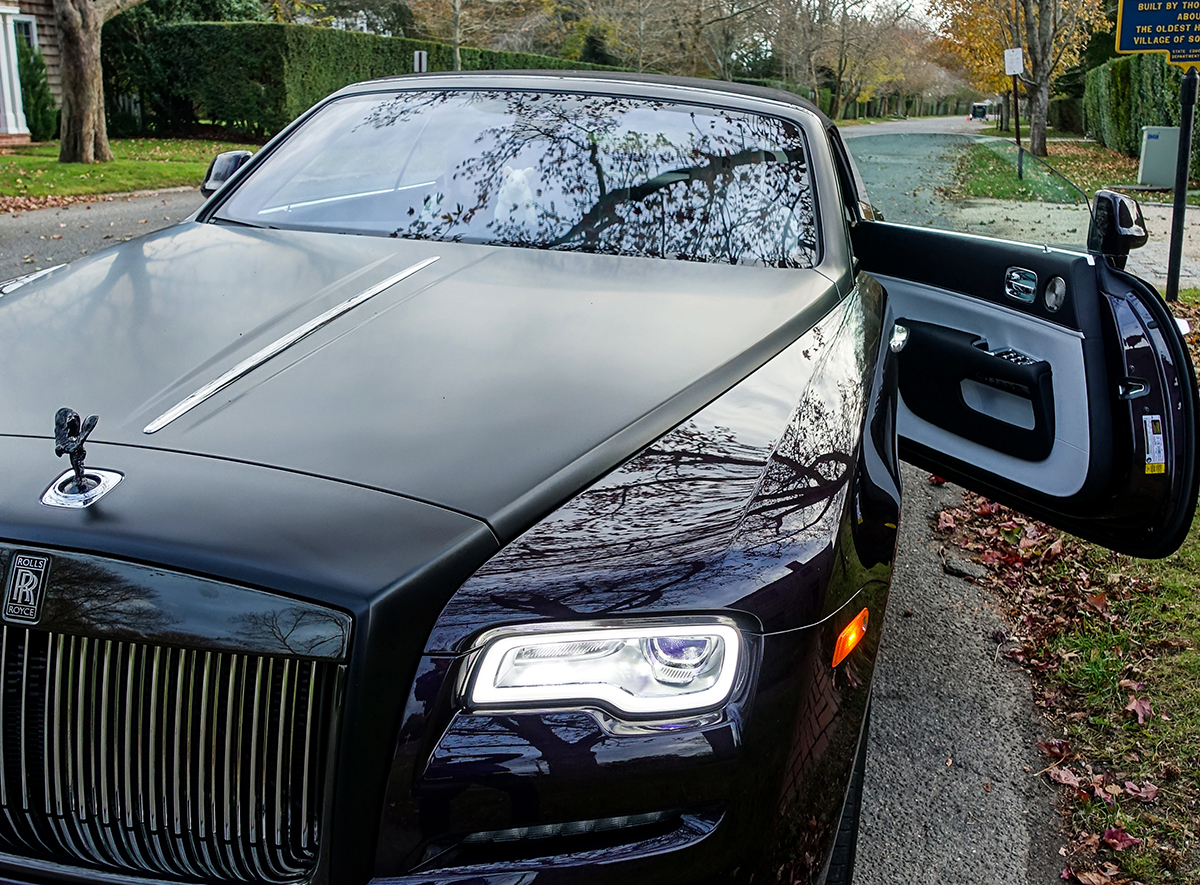 Unlike sports cars I've test-driven, this vehicle did not receive the same kind of attention from the general public. No one asked if they could take selfies, or drove alongside us for a mile, snapping pictures for social media. Of course, people chatted to me as I was parking, curious about 'coach' doors, which everyone except the engineers at Rolls-Royce calls 'suicide doors.' The doors were actually my favorite feature on the vehicle, and hark back to a time of horse-drawn carriages, where rear-hinged doors were more common, perhaps on account of the enormous dresses that were in fashion for women. Opening and closing them was simply a lovely feeling, reflective of the engineering quality that maintains Rolls Royce's position as the ultimate luxury carmaker.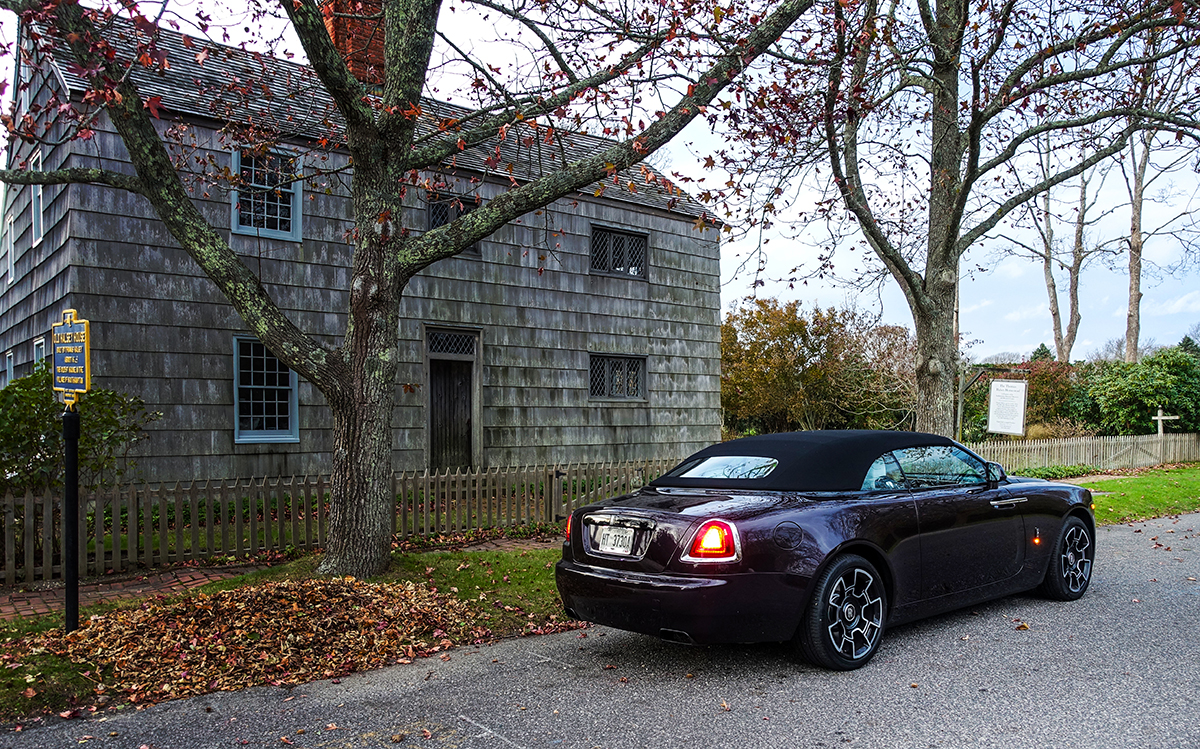 About 40 miles from the Hamptons, the skies darkened and it started raining; light at first, then a constant, lashing barrage with gusting wind. I was thrilled of course, because the Dawn is essentially a touring car, designed for long drives in the most challenging kinds of weather.
We stopped in Southampton for lunch (mussels in a white wine broth) at a French restaurant. By the time coffee was served the weather had cleared. Southampton has long catered to New York area's wealthiest inhabitants. While the population swells in summer with celebrities, politicians, and the east coast elite, its physical distance to New York City, just under 100 miles, keeps the town tranquil for the rest of the year, as it's too far for a daily commute—but close enough for a weekend retreat.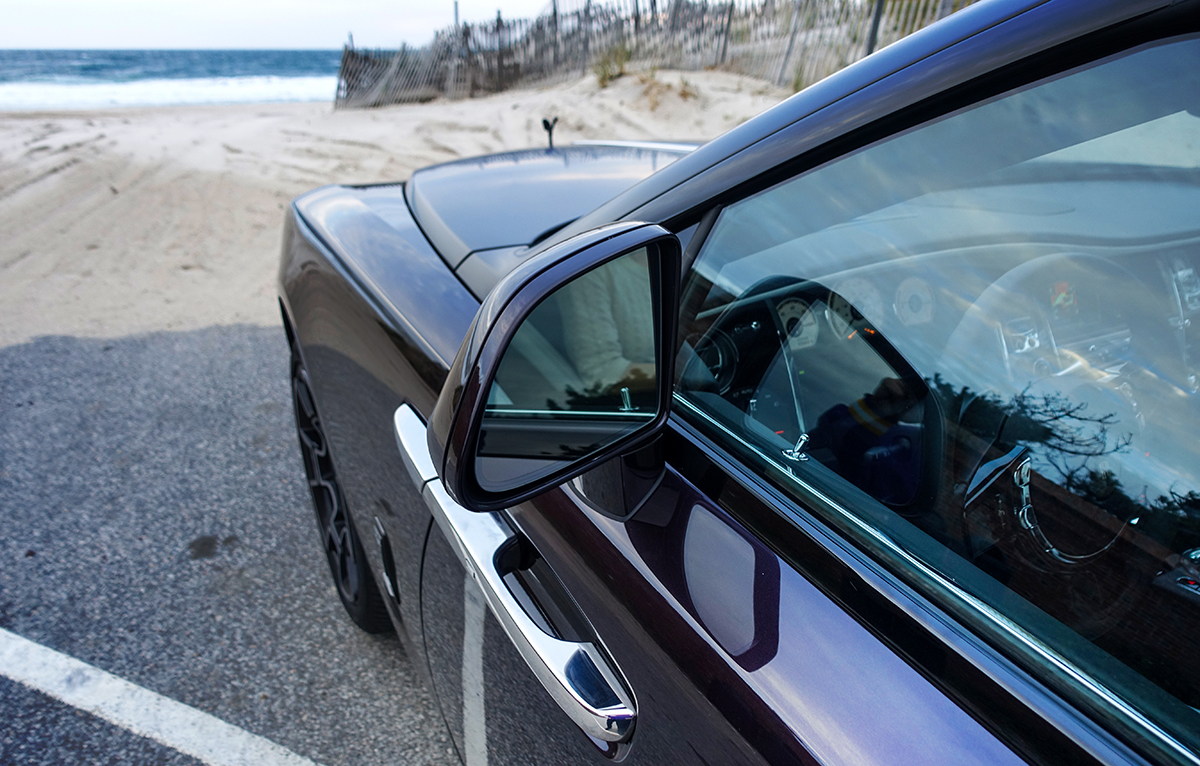 Southampton's old-fashioned Main Street, with Manhattan quality restaurants and shops, eventually turns into a beach road. A two-lane, unmarked highway that's wide enough for four lanes of cars, but with a low speed limit that's mercilessly enforced by local police. Southampton's South Main Street is arguably one of the most expensive streets to live on in the world, with houses typically starting around $5 million for a cottage, to $50 million for a private estate with ocean access, tennis court, swimming pool, and an orchard or two. South Main Street is also rather old, with historic dwellings from the mid-seventeenth century.
Even with clearing skies, it got dark on the winding tree-lined back roads I followed to East Hampton which gave me a chance to try out the Dawn's night vision, where pedestrians and animals appear on a screen as bright yellow figures. This is more useful than it sounds, especially when it comes to people riding bikes at night with no lights or for deer grazing at the roadside. The Dawn's essence feels nocturnal with the black Spirit of Ecstasy and subtle smoked chrome. Another nighttime feature I particularly enjoyed was the motion sensor light in the side compartment.
The Maidstone in East Hampton is a 19th century Greek Revival mansion converted into a Scandinavian-style boutique hotel, catering to a chic crowd that enjoys vintage Champagne as much as meditation.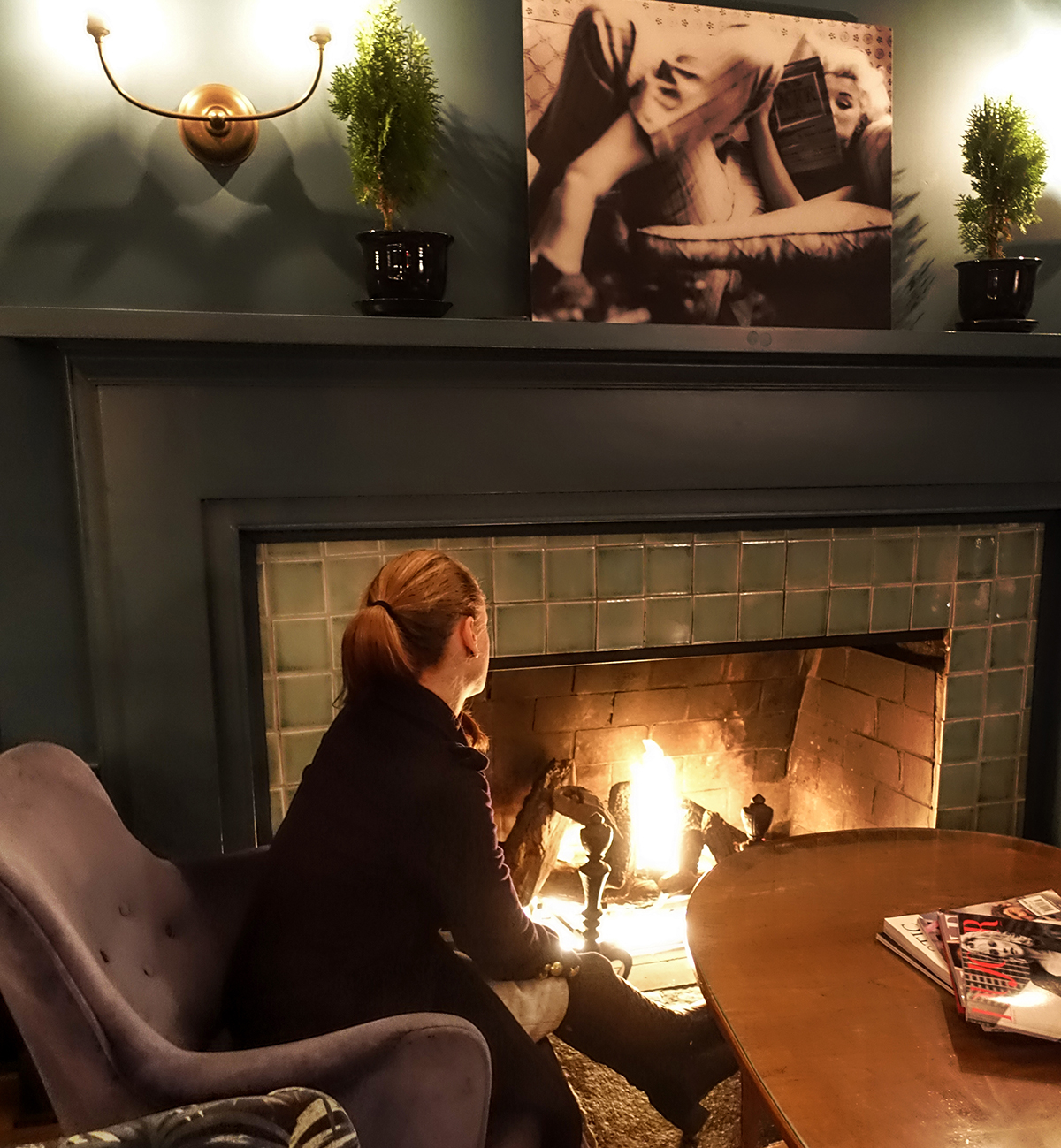 The hotel has 16 rooms and 3 cottages, each decorated differently, so that accommodation can be chosen by design or personality. Our cottage featured an oversized Japanese soaking tub, with a log fire in the main room. The energy of the hotel however, emanates from the lounge and restaurant, where guests can sit fireside, on couches reading magazines and photography books, sipping coffee or cocktails. The staff is friendly and the service is efficient and devoid of formality.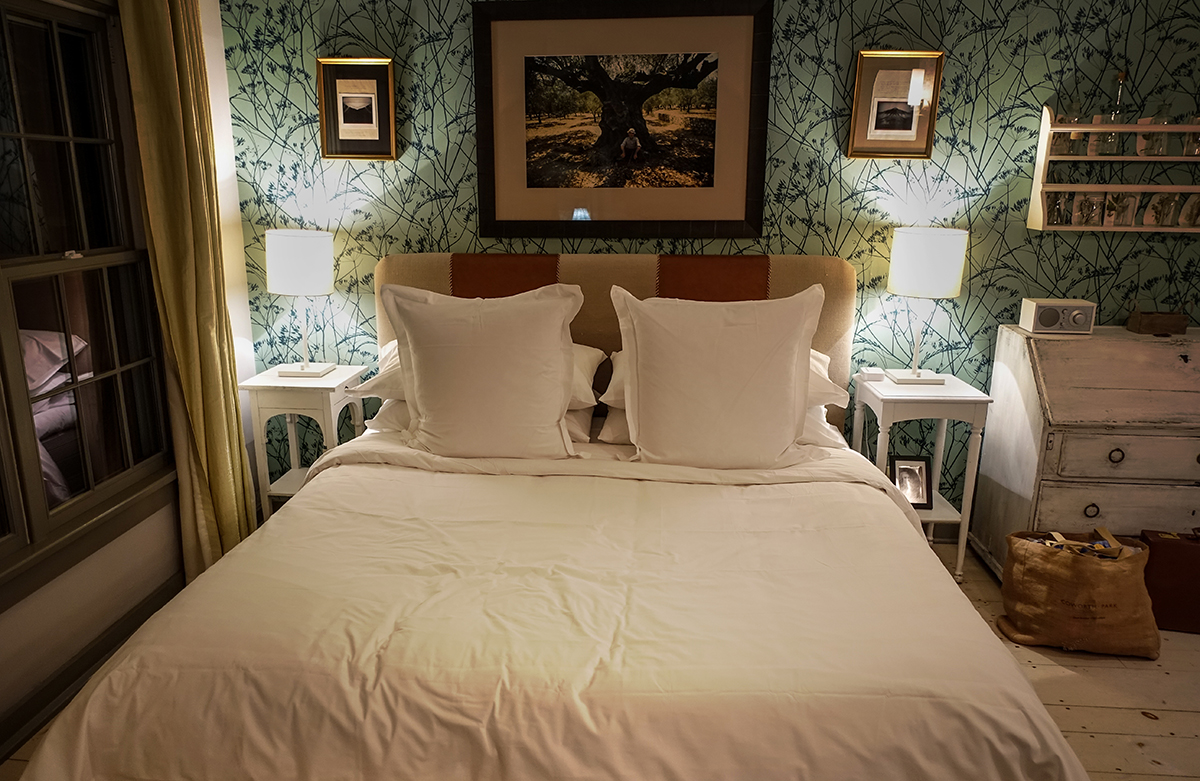 After a supper of locally hooked fish, we fell asleep in our cottage to the sound of rain and the crackling of flames in the fireplace.
The next day we drove back to New York City without stopping. The almost straight 100-mile stretch of road felt shorter, and I yearned to cross Manhattan and get the Dawn thundering toward Arizona, or north to the Canadian border.
For sure, it's capable and fast, and perhaps the most luxurious automobile on the market. But it's the spirit of adventure that I felt when driving the car that would make it such a pleasure to use regularly. It's as though Rolls-Royce is not only celebrating what has been accomplished—but the gritty, dangerous glamor of what's yet to be achieved by the world's most driven, inspired individuals.