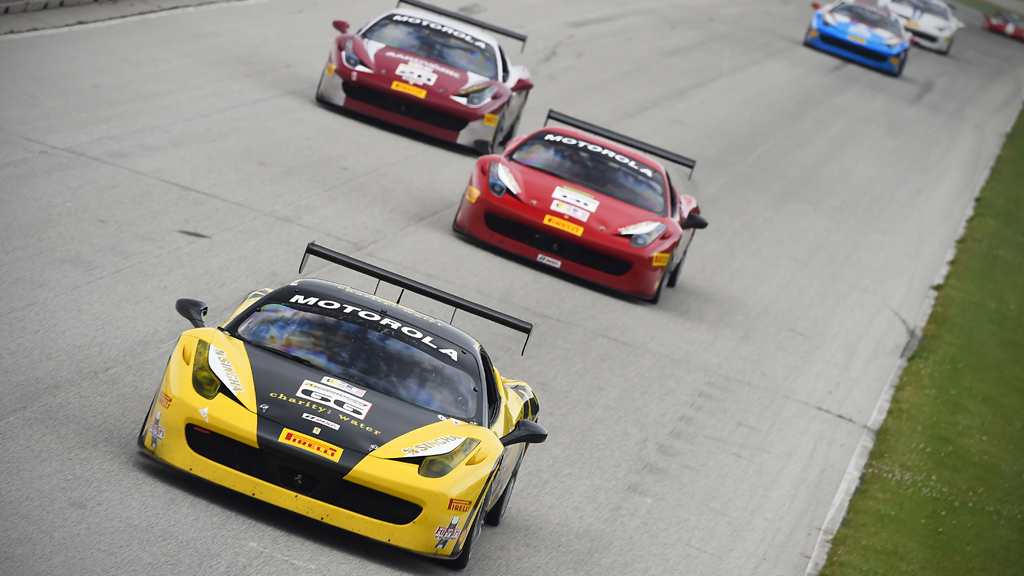 Some people play golf on the weekends. Others take trips to the beach. And then there are people like Chris Ruud, who finds himself at legendary racetracks pushing his Ferrari 458 EVO to the limit eight weekends a year in the 2014 Ferrari Challenge Series.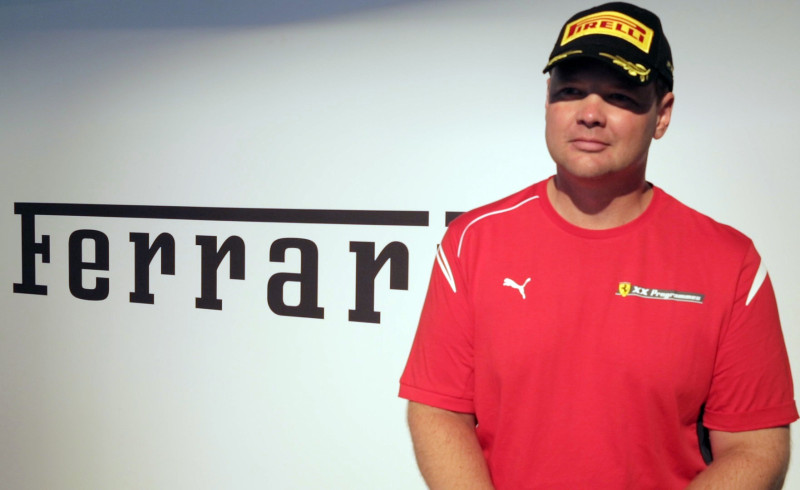 Mr. Ruud – who became director and Vice Chairman of lighting for Cree, Inc. after they bought his company, Ruud Lighting – has been racing with other successful businessmen and women in the Ferrari Challenge series for 8 years. Why? He puts it this way, "I'm never more relaxed than after a race weekend. The intensity of a race weekend creates the calm after the storm that I really look forward to."
A racing and Ferrari fan from his youngest days, Ruud remembers following Formula One when he was 10 years old and being drawn to the red cars from Maranello and Michael Schumacher. This led him to club racing where he began competing in BMWs. After buying his first Ferrari in 1998, a 355 with an F1 paddle shift gearbox, he discovered the Ferrari Challenge series and knew that's where he wanted to compete.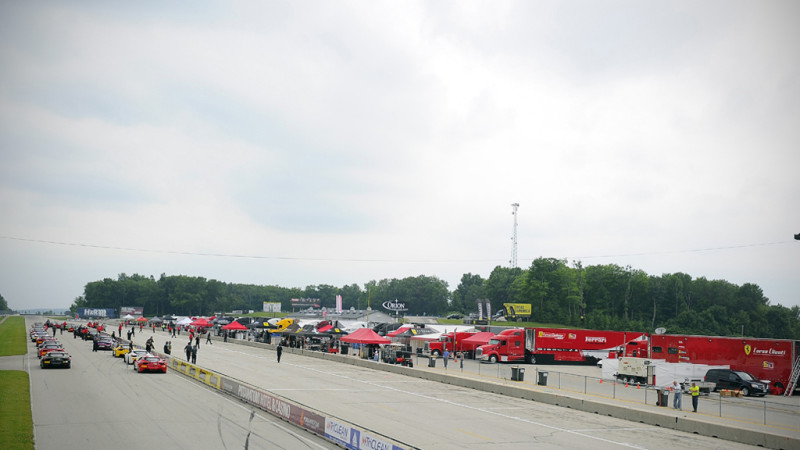 The Ferrari Challenge is amateur racing at its highest level. The cars, while based on the 458 Italia street car, are completely converted for racing. Everything is stripped out of the car and replaced with racing equipment: roll cages, fire safety gear, a custom fitted racing seat, 5-point safety harnesses and more. The engine produces a healthy 562 hp horsepower, the same as its street twin but the brakes, suspension, wheels and tires have been modified for the track. The biggest change is in the car's aerodynamics where a rear wing and front spoiler have been added to increase downforce, improving handling and increasing cornering speeds.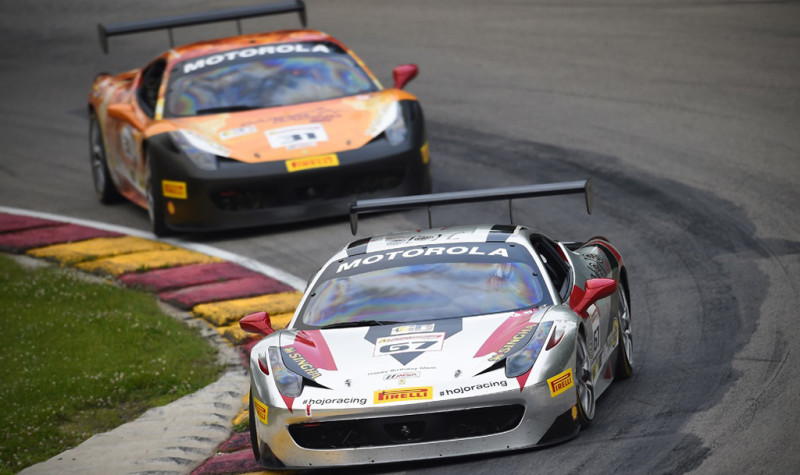 The races are held eight weekends a year in the U.S. and Canada on tracks like Road America, Watkins Glen, Mont Tremblant, Laguna Seca and Daytona International, and the series features two divisions. The Trofeo Pirelli division for expert drivers and the Coppa Shell division for gentlemen drivers. Both award points, trophies and championships. Rudd competes in the Coppa Shell Division and is currently first in the points. There are two races every weekend for each division, so participants get a lot of track time both for practice and wheel-to-wheel racing. And there are a couple of opportunities to take home a trophy.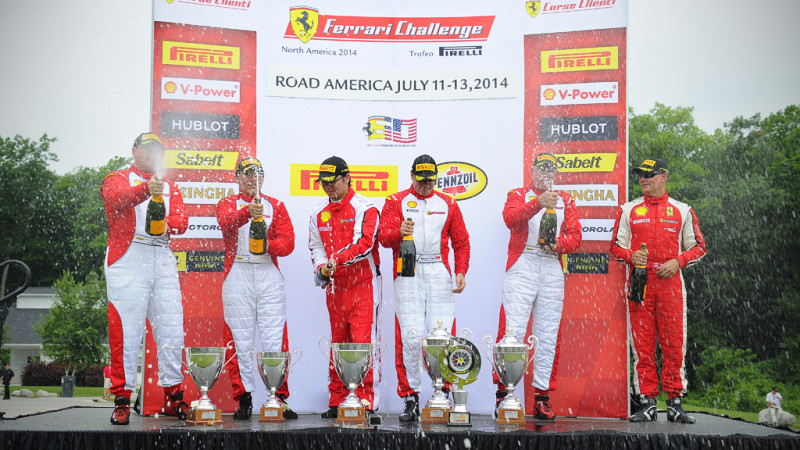 The Ferrari Challenge series is also run in Europe and Asia-Pacific, and this year the top drivers from each region will meet for the global Ferrari Challenge Championship at Yas Marina Circuit, the site of the Abu Dhabi Grand Prix in the United Arab Emirates.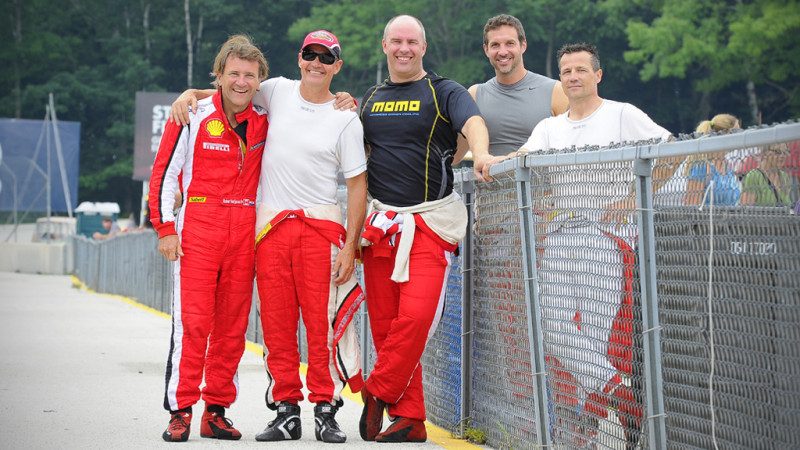 While the racing is the centerpiece of a Ferrari Challenge weekend, all the drivers talk about the camaraderie and friendships they've made as a participant. It includes other business leaders, entrepreneurs and even the occasional celebrity. Robert Herjavec from ABC's Shark Tank is a regular participant in the Coppa Shell division.
As you might imagine with speeds reaching close to 200 mph, the Ferrari Challenge is not for the feint of heart. Nor for the light of wallet. Those interested in participating should count on spending about $1,000,000 per year, which includes the cost of the car, dealer support, tires, brakes and other consumables at each race as well as projected travel expenses. Costs can be offset by selling sponsorships, but it takes more than money to qualify for this competitive series.
Drivers are required to complete an IMSA sanctioned driving school such as Skip Barber or Bondurant. They must pass a drivers exam and participate in regular practices to stay proficient. Each driver must also work with a driving coach, a professional driver with sports and GT car experience, to help them improve as the season goes on.
Series head-coach and former Indy car driver Didier Theys, explains why, "This series is about drivers learning, getting better, getting faster, racing safer and having fun. The coach works with the driver using all the telemetric information and video from the race car to help them do just that." Theys knows of what he speaks, having won 10 World Sports Car races in a Ferrari 333 SP.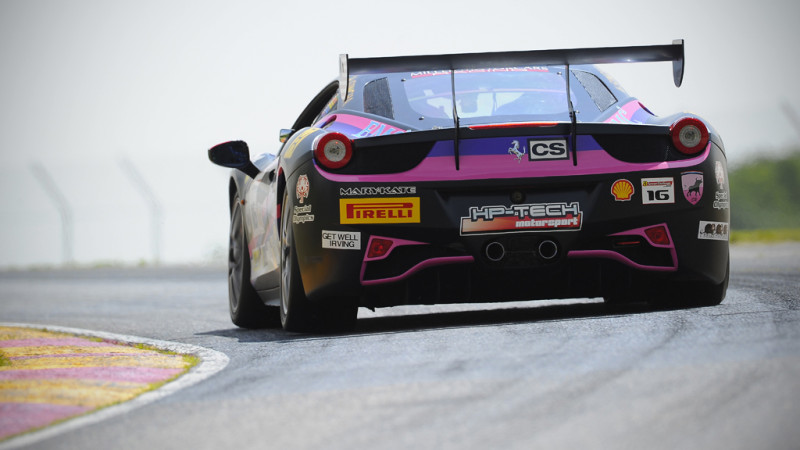 Since its inception, Ferrari S.p.A. built its cars for just one purpose, racing. Even the road cars that Enzo Ferrari and his team designed, manufactured and sold were done primarily as a means to finance the company's Formula One and Sports Car racing efforts. That's what makes the current Ferrari Challenge Series such a fitting tribute to Il Commendatore and essential part of the Ferrari brand.
If you're interested in participating in the Ferrari Challenge, a great place to start is with a visit to a Ferrari dealer or you can get more information at the series website. To see the action in person, the next Ferrari Challenge race weekend will be held September 19 – 21 at Watkins Glen International.
A version of this story first appeared at Pursuitist.com