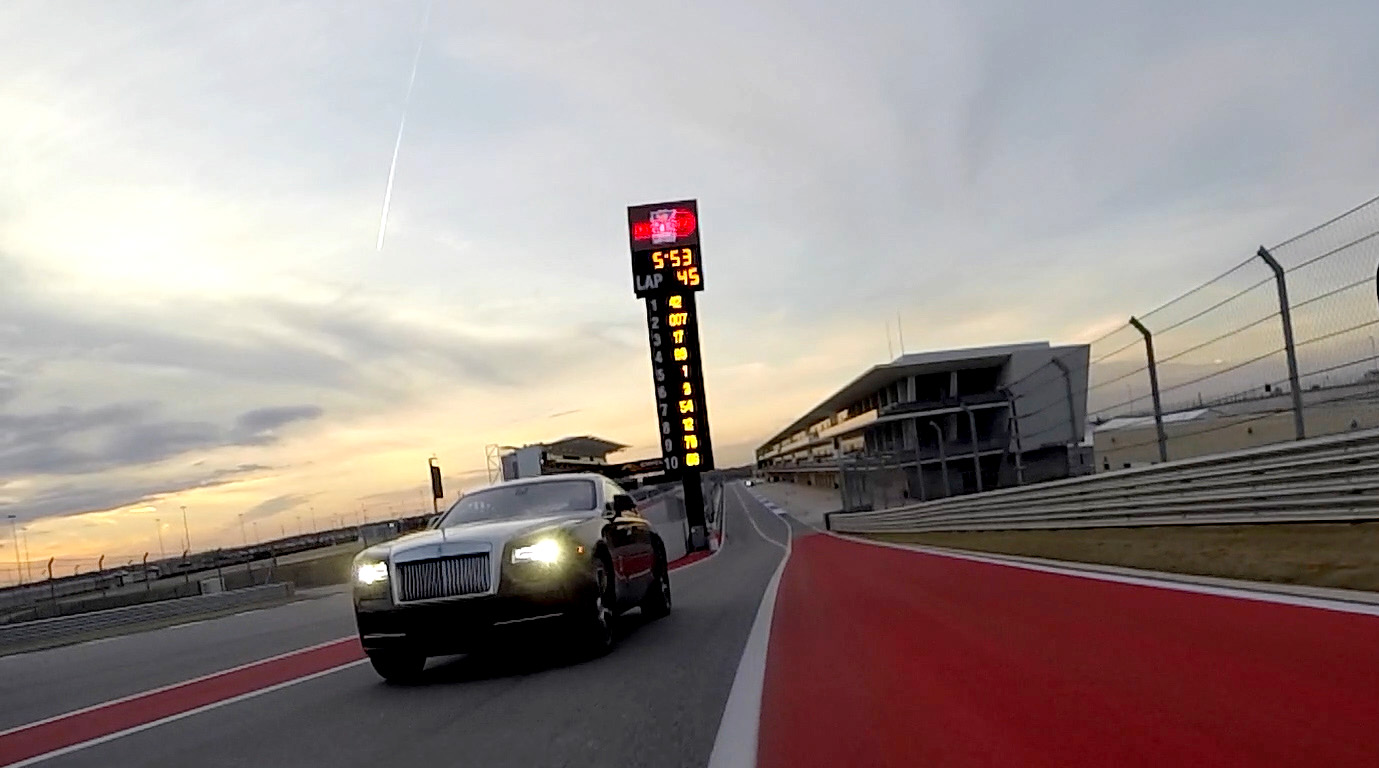 "I wonder how a Rolls-Royce will handle on the race track?" asked no one ever. Well, a few weeks ago, I did. And the result was nothing short of spectacular.
It all began over a beer in the lounge of the stylish W Hotel in Austin, Texas. I was in town for a few days for the international media launch of the incredibly entertaining BMW X6 M when I got a text from the PR manager at Rolls-Royce asking if I could meet for a drink. Since Rolls is owned by BMW, she was in Austin with a fleet of Wraiths, Ghosts and Phantoms to share with journalists from around the world who normally don't get behind the wheel of her very luxurious cars.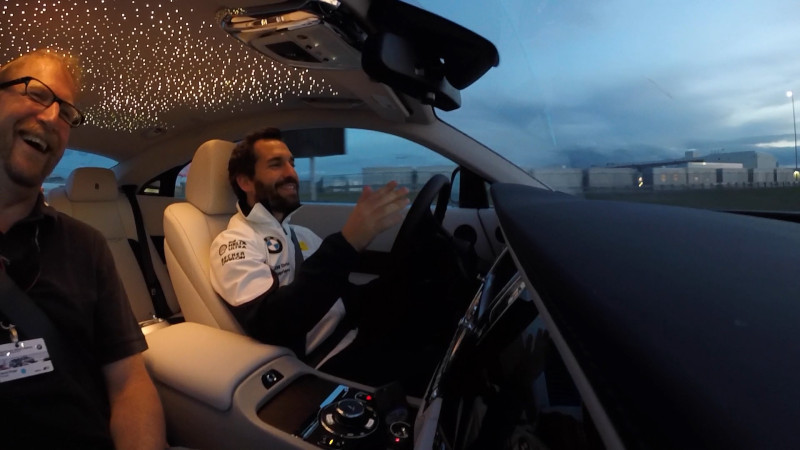 As our conversation went on, she mentioned she'd be at Circuit of the Americas the next day with a Wraith and was looking forward to meeting former Formula 1 and current BMW DTM driver, Timo Glock. She also said that she'd never had the opportunity to get any track time at COTA. Sometime into my second pale ale, inspiration struck. We could kill three birds – in addition to her wishes, I would also get the exclusive video and story – with one 12-cylinder stone if we could somehow convince the PR team at BMW to let Timo drive us around the track in a Wraith.
I love it when a plan comes together. This one did a few minutes before six in the evening on Thursday, January 29th and I was lapping Circuit of the Americas in a $357,000 Rolls-Royce Wraith under the glow of its magical Starlight headliner. All I can say is, "Thanks Elizabeth, Timo and Oleg." And, boy, am I glad I packed my GoPro. Enjoy.
Rolls-Royce provided the vehicle and track access for this story. I'd say that was very kind of them, wasn't it?
A version of this story first appeared at Pursuitist.com