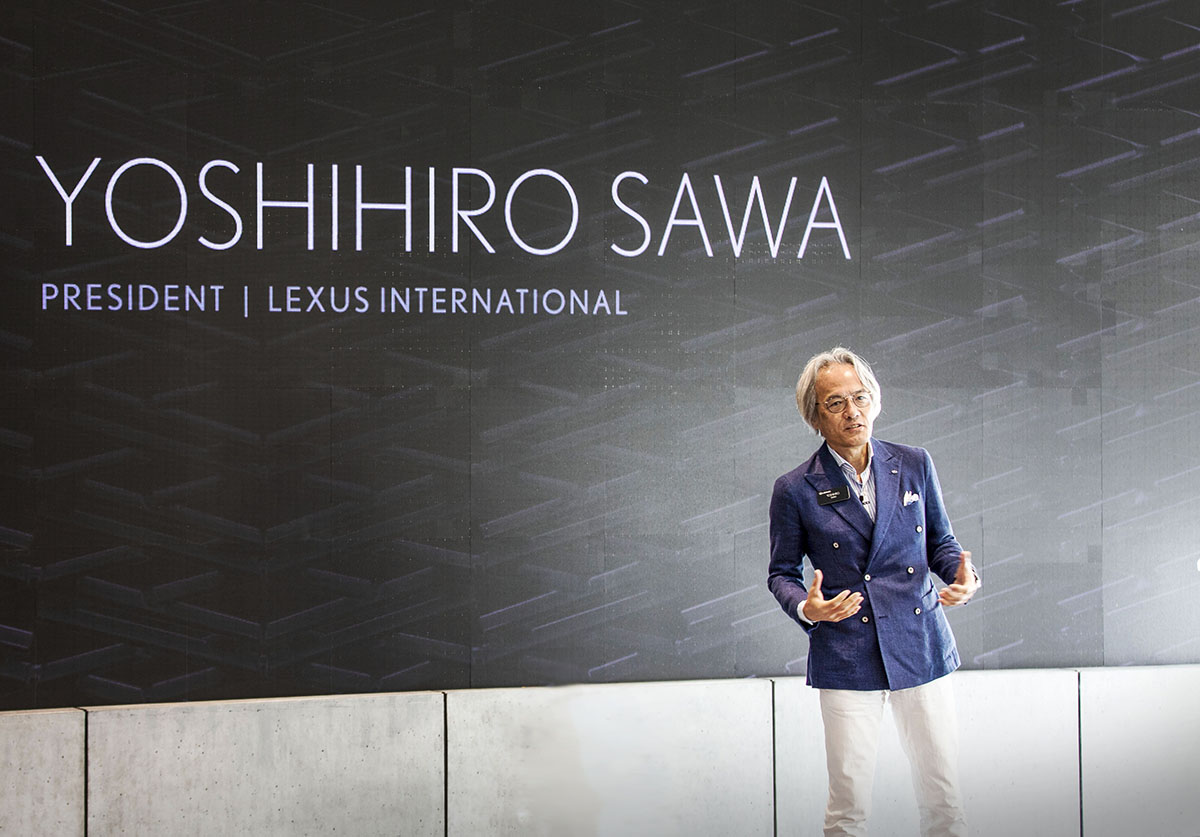 As president of Lexus International, one of the world's most recognized luxury automotive brands, Yoshihiro Sawa is at the forefront of change. From electrification to autonomy, enhanced services, and globalization his plate is as full as an auto journalist's at a shrimp buffet.
A rarity in the automotive world in this day and age, Mr. Sawa is a top executive who has served as both Executive Chief Engineer of Toyota's Development Center and Executive Chief Creative Designer for Toyota's Creative Studio. As such he brings a holistic approach to the business that is both expansive and refreshing.
I was fortunate enough to share a few moments with him during the launch of the new Lexus ES sedan in Nashville to get a sense of what he saw as the leading luxury, mobility, and social trends and how those would affect the future of luxury automobiles.
What is happening right now at Lexus that you think will have a big impact in the near future?
Right now, we're focused on the easy integration of technology. Our brand is about the product and everything that surrounds it. In the future, you will have a personal digital agent that will be with you everywhere. People will talk to the agent and expect the same service whether they are in their home, office, or car. The things we are doing now with Amazon, our Enform App Suite, and other services are just the beginning. It's all about connectivity and will require an alliance between many industries to create this future. We will be at the center of this alliance.
What role will autonomous vehicles play for the luxury buyer, especially for Lexus?
Lexus is about driving pleasure, whatever the condition. People love their cars and we want that to continue whether you are interested in spirited driving on a country road or you want to relax or be productive while the car drives for you. For us, the challenge is to create that emotional bond. How can an autonomous vehicle become a lovable partner? That is what will make Lexus special.
What does the rise in SUVs mean for cars?
People will still look for variety. One type of car cannot serve all needs. Functionality will be supported by SUVs and crossovers so sedans and coupes can be more sporty and more personalized. You see this in the new ES which is both sportier and more casual than the previous car, but still luxurious.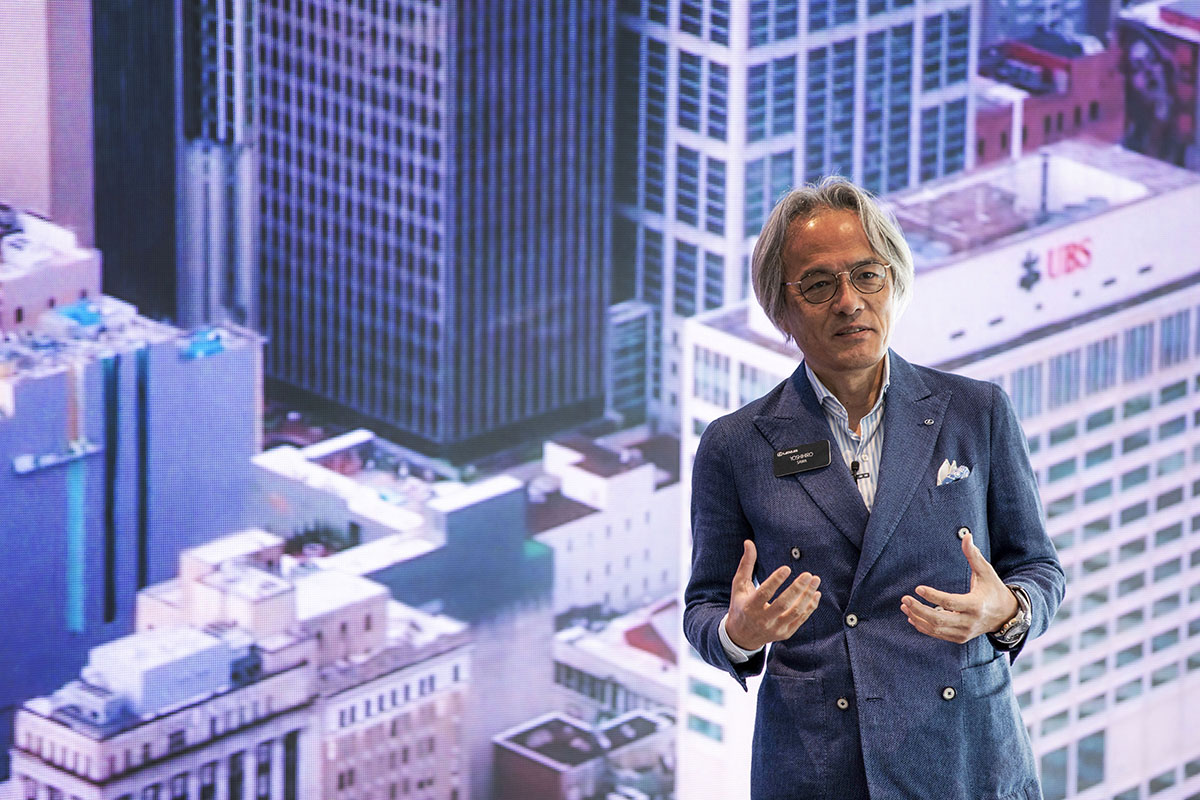 What are the trends in luxury in general that will affect automotive design?
As I said, personalization will be important. Also, you see how formal and casual live side by side. If you go to a luxury hotel now, you see people in casual clothes. Interior design is the same. You see traditional designs mixed with contemporary elements. There is more creativity. We are experimenting with new materials like the bamboo trim in the new ES. It creates a very different feel from traditional wood.
What do you see as the future for Lexus?
We are truly a global brand now, sold in more than 70 countries. We are also a luxury lifestyle brand. To offer a good car is not enough. The customer wants much beyond that. That's why we are creating things like the Lexus Sports Yacht concept. This is also why the digital assistant will be so important. Before getting into your car to go from A to B, you can already know the shops and restaurants that you will find there – curated specifically for your tastes and needs. Becoming a Lexus owner will give you access to a whole world of amenities. For our owners, the journey does not end at the destination.
Thank you so much for taking the time to speak with me.
It is my pleasure, we are so delighted you could join us in Nashville.