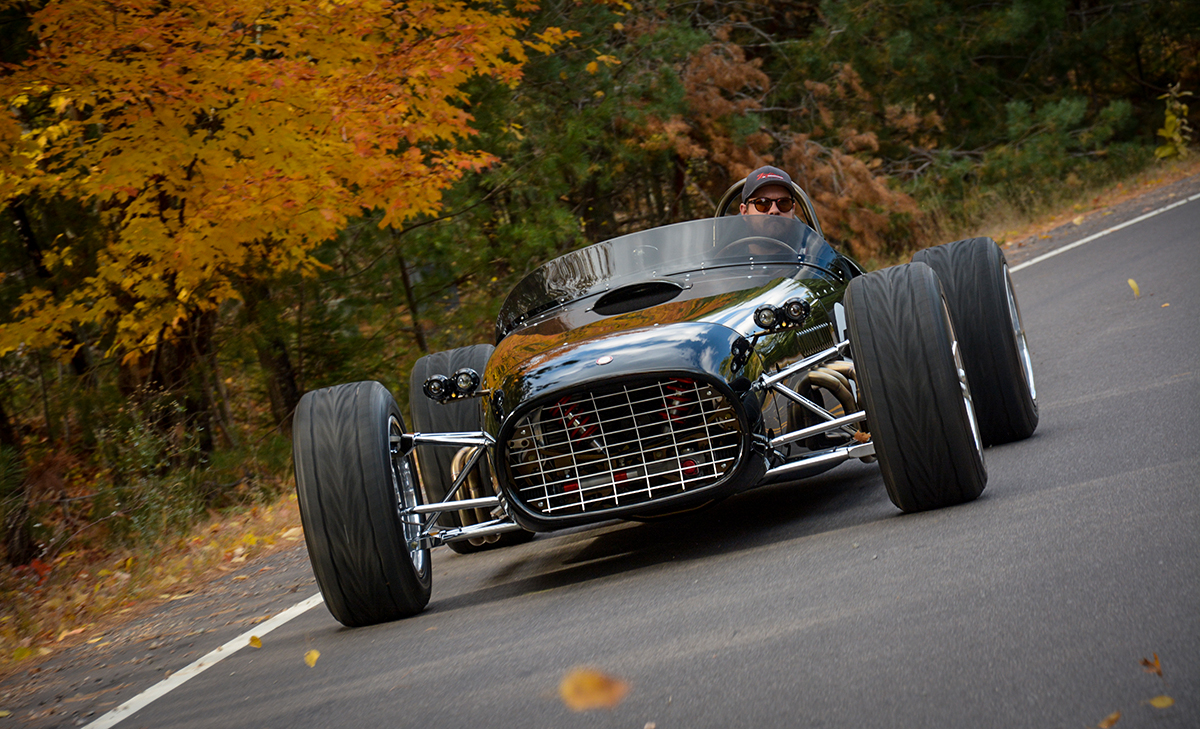 Like so many other auto enthusiasts and collectors, Robert Kendall was continuously on the lookout for those rare, hard-to-find cars to add to his collection. When the chance came to purchase a truly legendary hot rod roadster, he couldn't refuse. But to Robert, it was more than just a part of his collection, it was the spark for an innovative automotive idea. What came next was 7Fifteen Motorworks and the launch of the hand built Troy Indy Special speedster. We had a chance recently to get behind the wheel with Robert's son, John Kendall, and talk all things automotive, the Troy Indy Special, and the future.
Let's start with the obvious question; Have you always been fascinated by cars?
As long as I can remember I have always had a fascination with anything that has an engine. Cars, motorcycles, snowmobiles, planes, etc. If it can turn fuel into noise and motion, I am interested in it.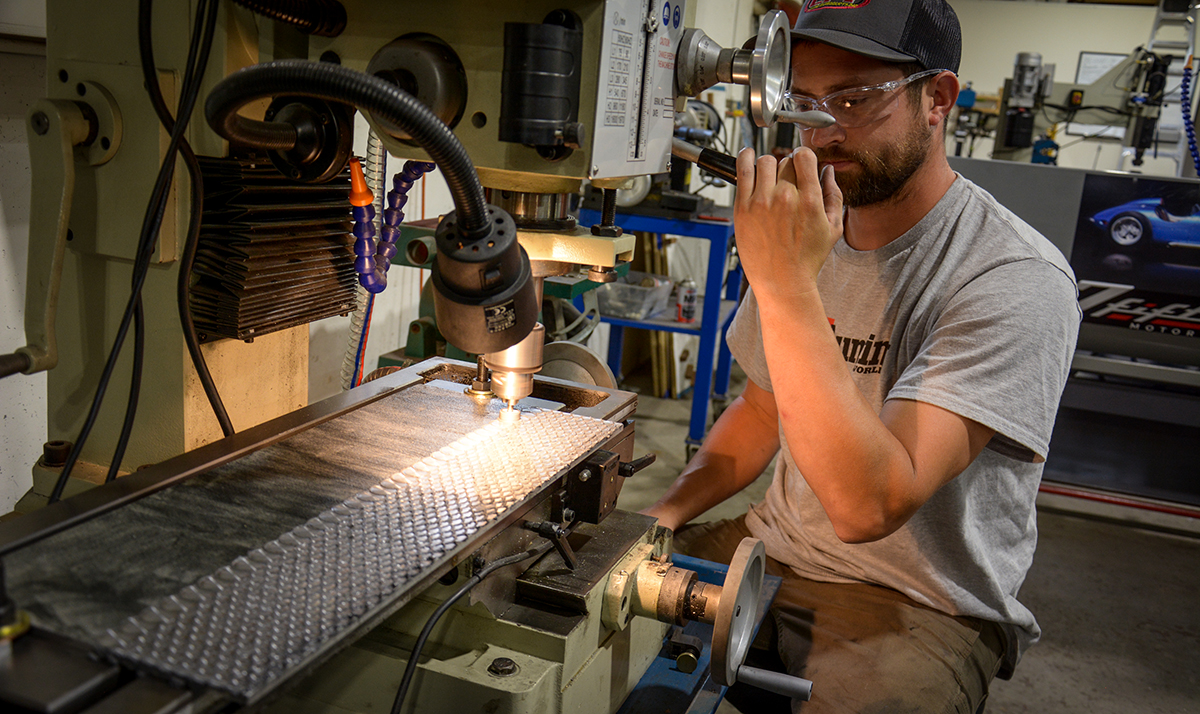 Do you remember the car you learned to drive in?
I remember sitting on my dad's lap driving his regular cab short box Chevrolet k1500 at an early age, but the first vehicle I remember driving by myself was a 1958 Morgan +4 at 8 years old. I was learning how to work a manual transmission and clutch pedal, and as I popped the clutch, it stalled out and wouldn't restart. I thought I killed the Morgan for good! Right away my dad reached in the back, picked the battery up off the asphalt, and put it back on the chunk of Ash wood that was considered the battery tray. He hooked the terminals back on the battery and we were back to the lesson.
What was the very first car you owned?
The first car that was 100% mine was a 2002 B5 Audi S4. It's a car that I am extremely proud to say I still own and one I will keep forever.
Any favorite cars you've owned over the years?
My S4 is at the top for sure, but I would add my 1993 Mazda FD RX7 to the list of absolute favorites.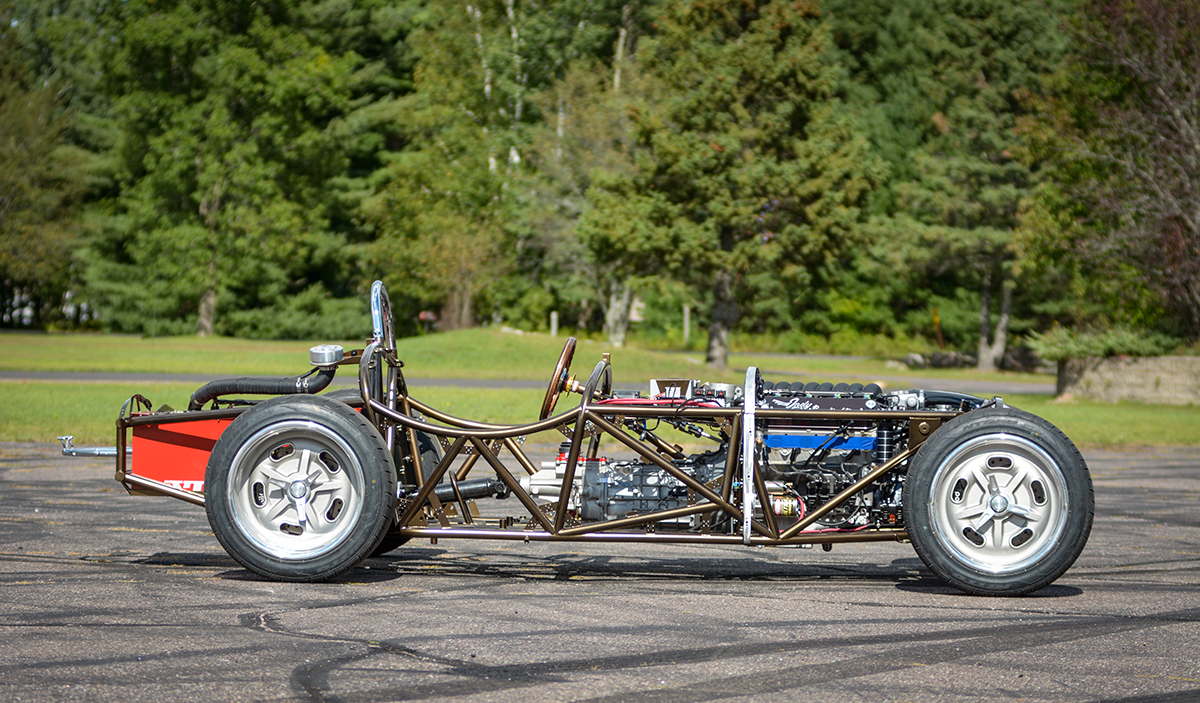 Tell me a little bit about how 7Fifteen Motorworks came about
My dad and I had dreamed about building a car company for a few years, and every night we would scour the internet and old magazines and look for unique cars that could inspire such a venture. One night dad showed me a photo of the original 1959 Troy Roadster. He said, "look at how clean and simple this car is, we could build this!" A few years later, the Troy came up for sale at a Mecum auction and my dad jumped on it. A month after we took delivery of it, we had a 3D scan, a rough gameplan and a few great groups of people to help get a concept car in the works. Shortly after that, our fabricators Brad and Mike Maney came on board, and we started setting up our shop for our prototype build — the car we sold on Bring a Trailer. Since then, it has been a team effort to get us into production, and we're improving our process every day.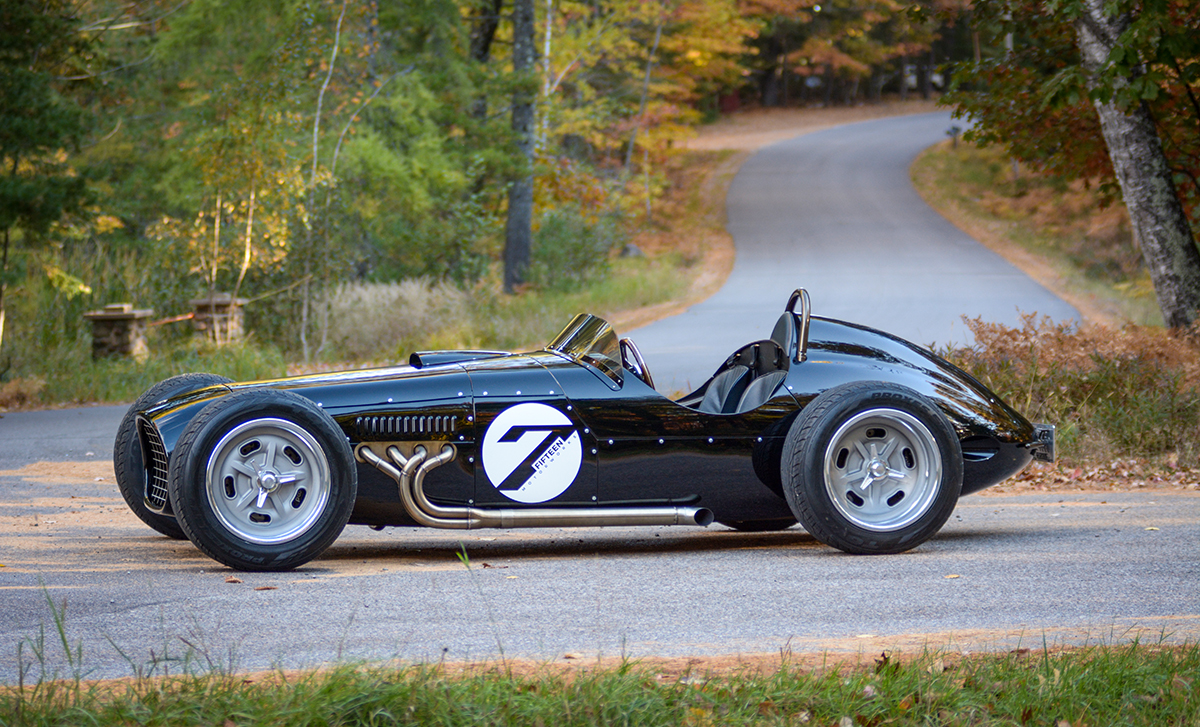 I've been able to see a Troy Indy Special up close and personal, tell me why you think this car has such an emotional response to those who see one and get a chance to own one?
I think it all starts with the way the car looks. The open-wheel, open-cockpit design reminds people of the race cars and show cars they grew up with. People remember the spectacular front-engine Indy cars of the 1950s and early '60s, and this car gives them the chance to be Mario Andretti, A.J. Foyt or Parnelli Jones. Beyond that, I think the idea of strapping on your goggles, driving gloves and getting the wind in your hair resonates with everyone. We've obsessed over the most miniscule details to create a car that's unlike anything else out there, and one that gives a reliable, one-of-a-kind driving experience.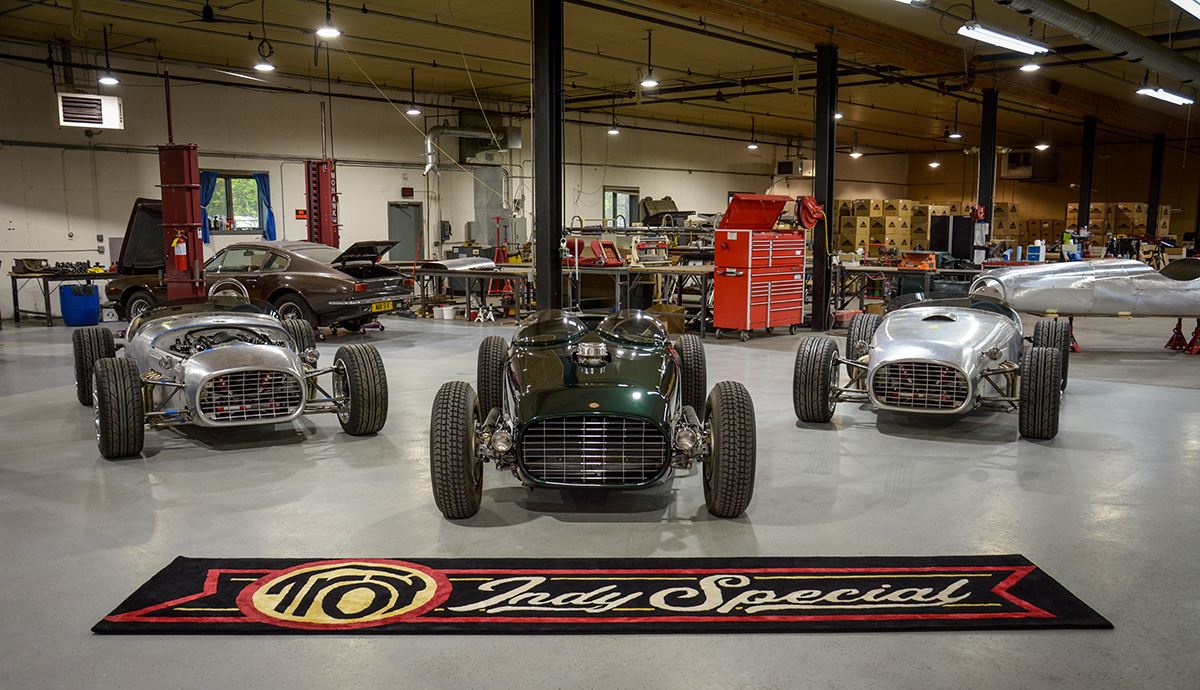 Where does 7Fifteen go from here?
The Troy Indy Special was a lofty goal for a startup company, but that's just the beginning for us. We have another roadster model being launched shortly that will be a more true-to-form version of the original Troy Roadster. We also have two coupe projects in the works. I can't say too much about those at this time, but one of them is currently in the concept stage, and the other won't be too far behind that. Definitely big plans for a company consisting of just five guys!
If I were to open your garage door at home, what would I find in there?
Right now, my garage has the S4, the RX7 and a 1965 Toyota FJ40 Landcruiser with a Chevrolet 327 and a four-speed.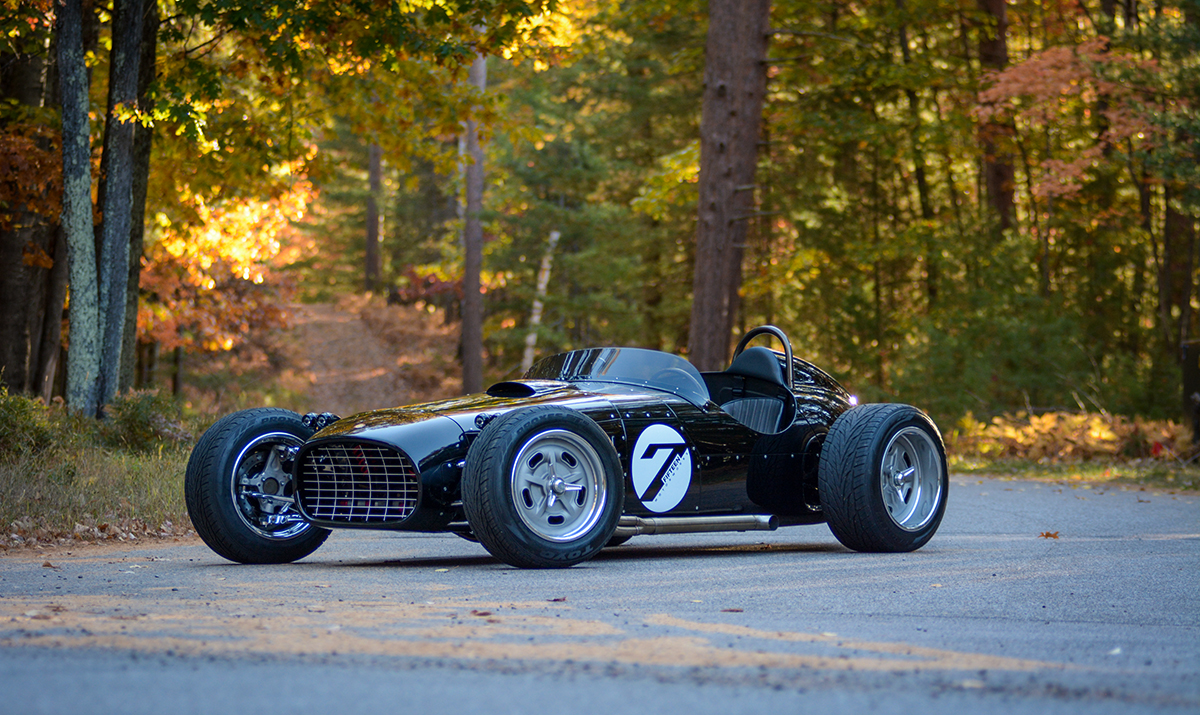 What is your all-time favorite car to drive?
For me, there's just one answer for that question — the Troy Indy Special. Nothing compares when it comes to sheer thrill and natural connection between your senses, the car, and the road. Not to mention the exhilarating sound of a V8 breathing through stainless side pipes, that turns some heads rolling through town!
Any particular destinations you love driving to or roads you like to drive on?
Sure, we have snow on the ground several months of the year, but the roads around Northern Wisconsin are really a hidden gem for motorheads. The roads around here follow the curves of the lakes and flowages, making for some great scenery. You're always prepping for turns and changing gears, just like a road course. Speaking of courses, it's hard not to mention our home track Road America, located just a few hours from our shop. The motoring community of Elkhart Lake and the track is something every auto enthusiast should experience at least once.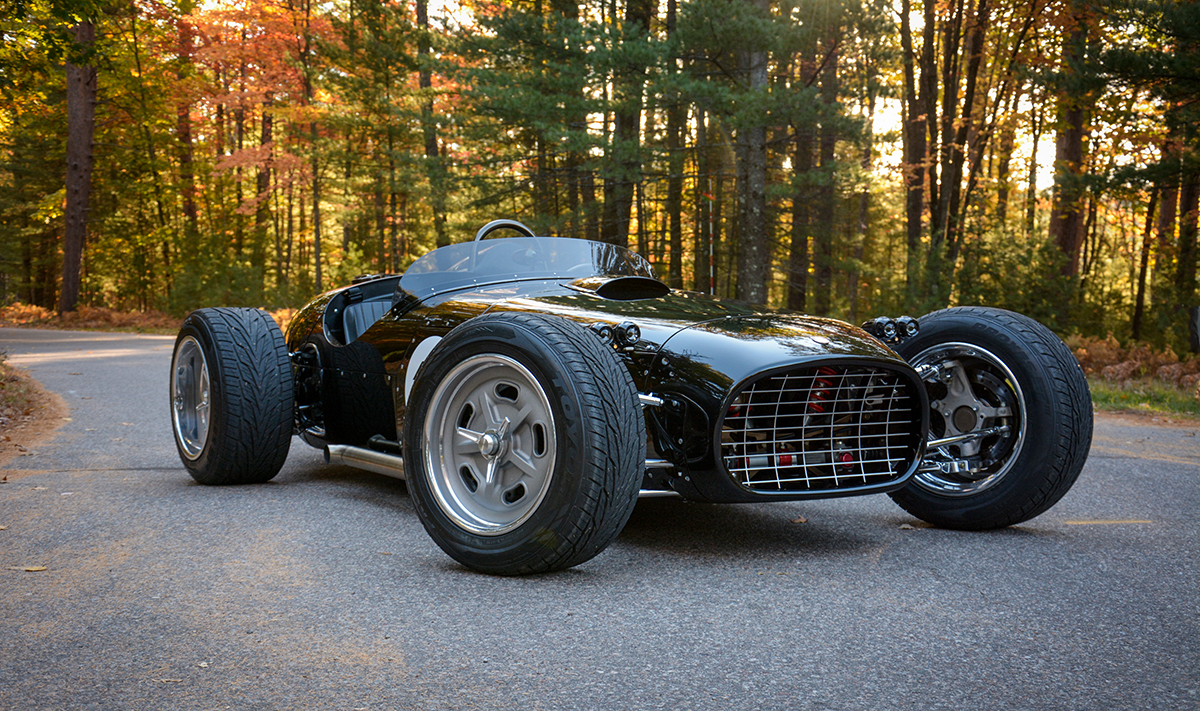 What do you like to do away from work, any Hobbies?
As I said earlier If it has an engine, I am into it. I spend time fixing and riding snowmobiles, motorcycles and cars.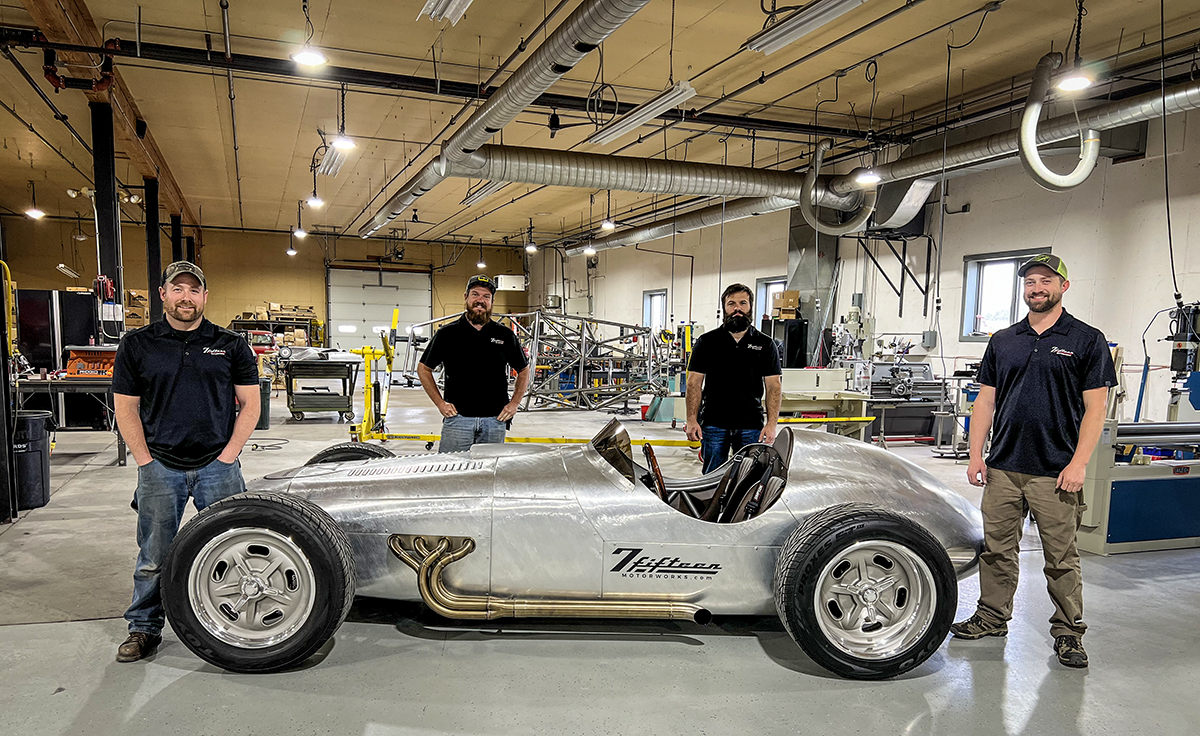 Any final thoughts?
This company is really a complete team effort, and we wouldn't be where we are without all of us at the shop. Brad, Mike and Dean Larson are the best co-workers my dad and I could ask for. It's fun coming to the shop every day knowing that everyone is working toward the same goals. To build this company out of nothing has been equally challenging and rewarding. We get to work on amazing cars in the scenic Northwoods of Wisconsin that we all love. Plus, the benefit of test rides for R&D purposes doesn't suck either!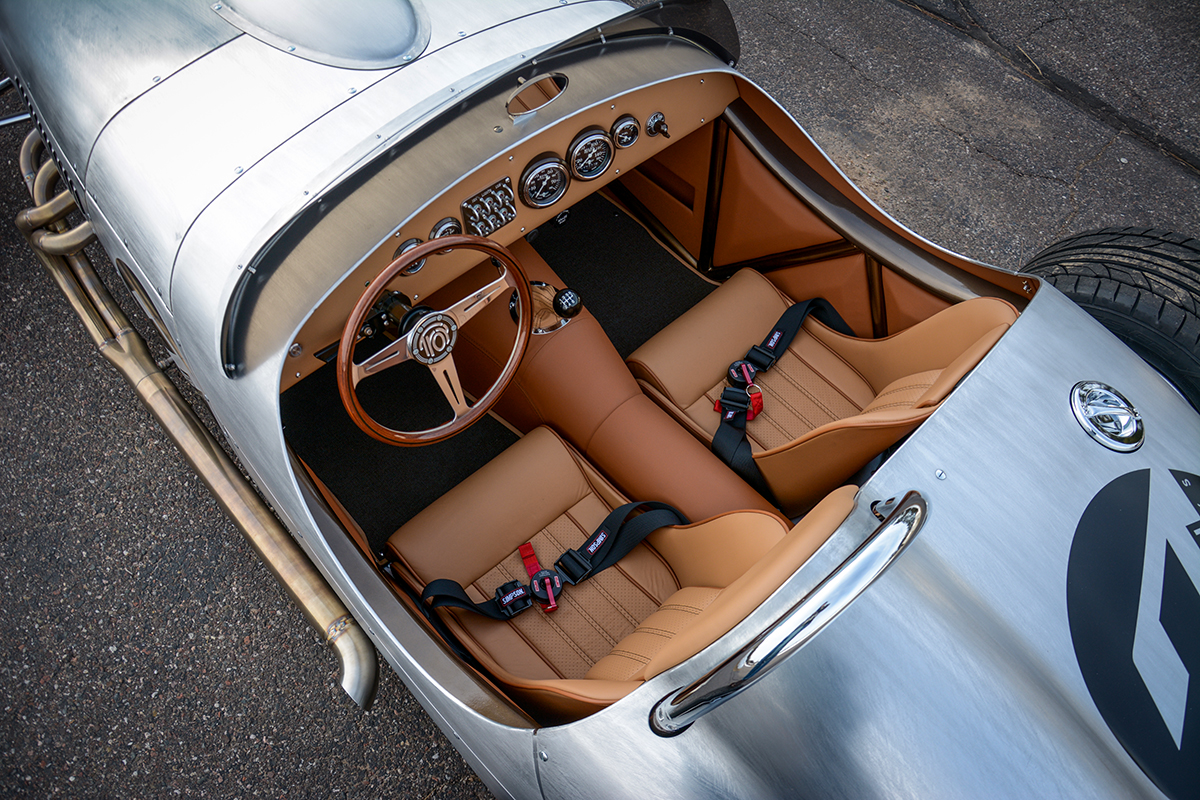 Having seen a Troy Indy Special in real life, I can attest that it is a head-turning, intoxicating automobile. Thank you, John, for taking time from your busy schedule to provide us with a small glimpse into 7Fifteen Motorworks and your automotive life. I'm pretty sure we'll see you at Road America at some point.