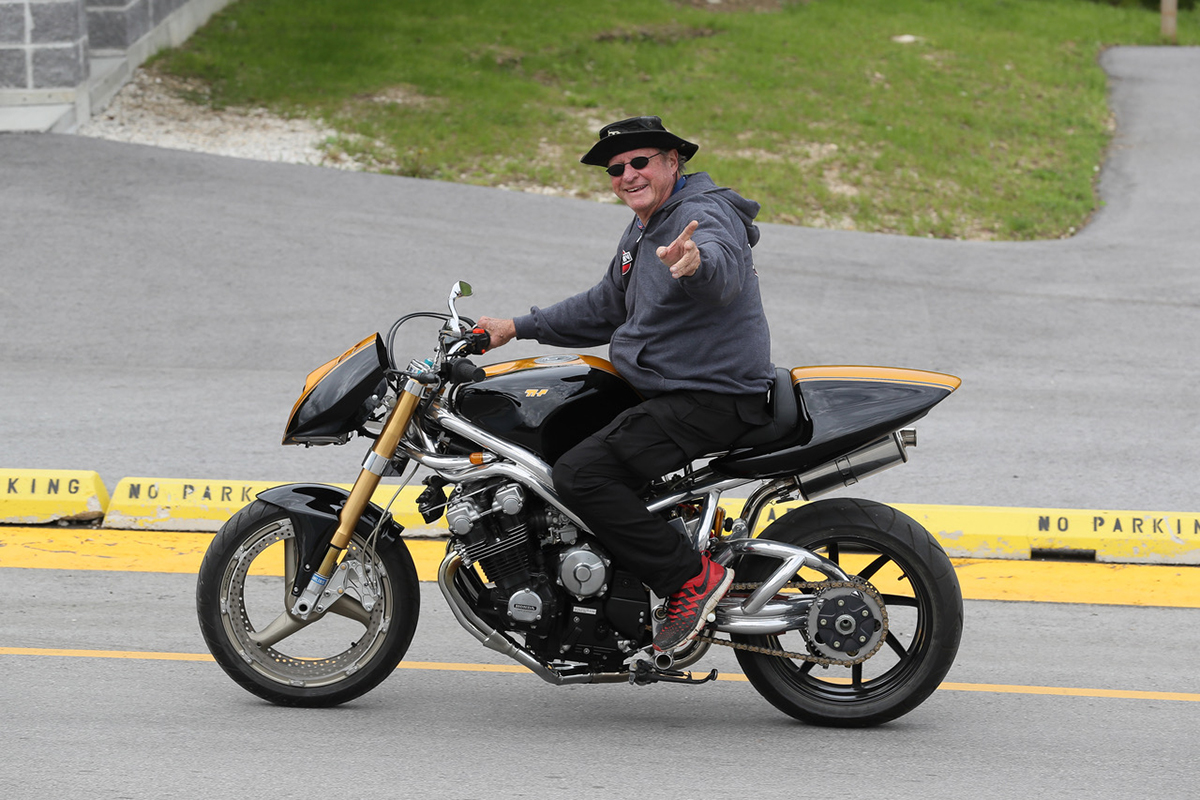 Westby Racing Team
When it comes to motorcycles, you can definitely say Tryg Westby is a man with a vast amount of knowledge and experience. From being an AMA road racer in the 1980s to motorcycle shop owner and avid vintage motorcycle collector to MotoAmerica race team owner, there isn't much he hasn't done. To say he has seen it all wouldn't necessarily be stretching the truth.
We caught up with the Westby Racing team owner and lifelong motorcycle enthusiast to talk all things motorcycles and road racing.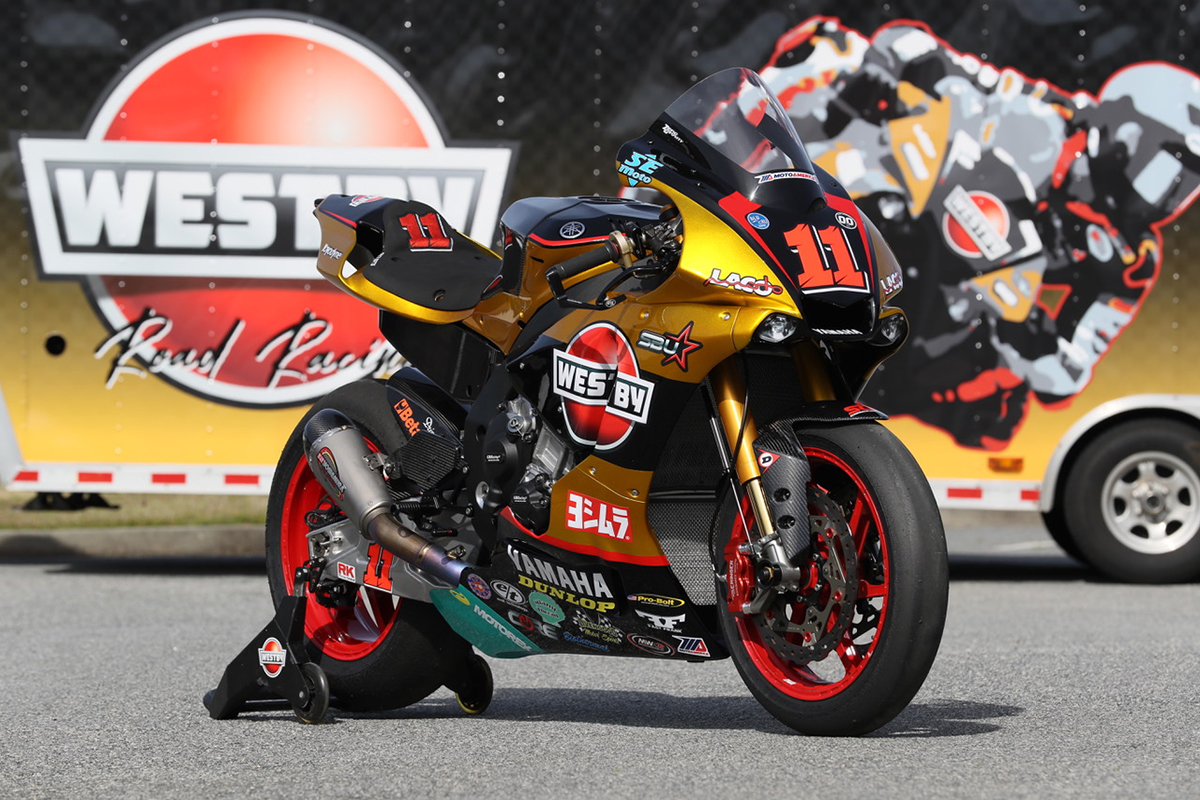 When did you first find yourself being around motorcycles or aware of motorcycles?
We used to ride those old minibikes with a Briggs & Stratton motor in them. That's where I first started doing it. Just enjoyed doing that. Then a buddy of mine, his dad bought him a Honda 50 back in the 60s. We'd take it to the ranch, him and me and a couple other buddies and we rode that Honda 50. I'll never forget how powerful I thought that thing was. I thought, my god this thing flies. I never forgot the feeling it gave me, the freedom that I felt. That's what I enjoyed more than anything.
You got your first bike at age 11, what type of bike was it?
My dad actually bought a Honda CT90/Trail 90. So, I rode that. I was really wanting a regular bike like everyone else, but I said screw it, I have a motorcycle and I'm taking it.
What got you in to the motorcycle business?
I think just loving them so much and being able to work on them for my friends and things. I just enjoy doing that, I like the mechanical part. I just loved the whole thing about it, anything with motorcycles. The freedom is what I went for. Getting out of the house, you know, cruising around, I just loved it.
What was the driving force behind the decision to create Westby Racing?
I wanted it for my son, basically. I thought I needed to do this and make a real name for it, make it legal and all. I saw what he was doing. We used to ride XR 80s and stuff, that's where we did all of our riding before we started racing, and I saw some things he did that I thought were physically impossible. I thought if he could do that on that, he could sure as hell be a road racer. He had a real talent for it. I thought I had talent, but he had a real talent. He was really fast, and the way he could read a racetrack was just amazing, I've never seen anything like it. I wanted him to have a name for himself. I wanted to get his career started, to take him as far as I could take him.
How did the relationship with Yamaha start?
Well, we had been riding R6s and had figured them out pretty well, so we figured we should continue that. They really had been the best weapon in the 600 class. We raced Suzuki for a while, they're a good bike too. But we went back to Yamaha since we had won Daytona and a bunch of stuff on the R6s. That's what really got us with Yamaha. Plus, Chuck (Giacchetto), our team manager, has his shop in Woodstock, Georgia which is close to Kennesaw where Yamaha's big distribution center is. That was one of the main keys also. So, we went to lunch with them (Yamaha), formed a friendship with them and they were very helpful in our endeavors. Just having the distributor so close helped us with getting parts and things like that.
How did you hook up with Mathew Scholtz as team rider?
Well it was pretty interesting actually. Ed Sullivan and I, he's our crew chief, we lost our rider, so we didn't have anybody riding it (the bike). We actually had Dustin (Meador) riding it, he's our mechanic. In our contract with Yamaha we had to have someone riding in every race. So, there we were, and we saw this guy racing and thought who is this guy? We went to watch him, and he was messing around with Danny Eslick, one of our good buddies, and we thought if he can mess around with Danny, he's pretty fast and we need to look at this. We talked to him and thought we'd like to have him and found out he only had a two-ride deal going so we started talking to his current team manager, we wanted to make sure we were going through the front door. We were asking are you going to keep this guy? Do you think it's okay for us to talk to him? The guy got all flustered up, saying things like you're trying to steal my rider, get the hell out of here. He kind of got mad at us and tells us "I got him signed up for a two-year deal." We're walking back through the pits and here comes Mat the other way. We're like "hey Mat, congrats on the two-year deal." He says to us, "what are you talking about?" We reply we just heard that you signed a two-year deal and he said, "I'll be right back." He came back later and said, "I'd like to ride for you guys." That's how it all got started.
What is the hardest part about being a team owner?
The hardest part is that I miss my son (Dane Westby was killed in a non-racing motorcycle accident on March 23, 2015). The money, yea, that's there but I can figure that out. Beyond that, the hardest part is worrying about my rider getting hurt. Bikes you can fix, but the rider is a way different deal.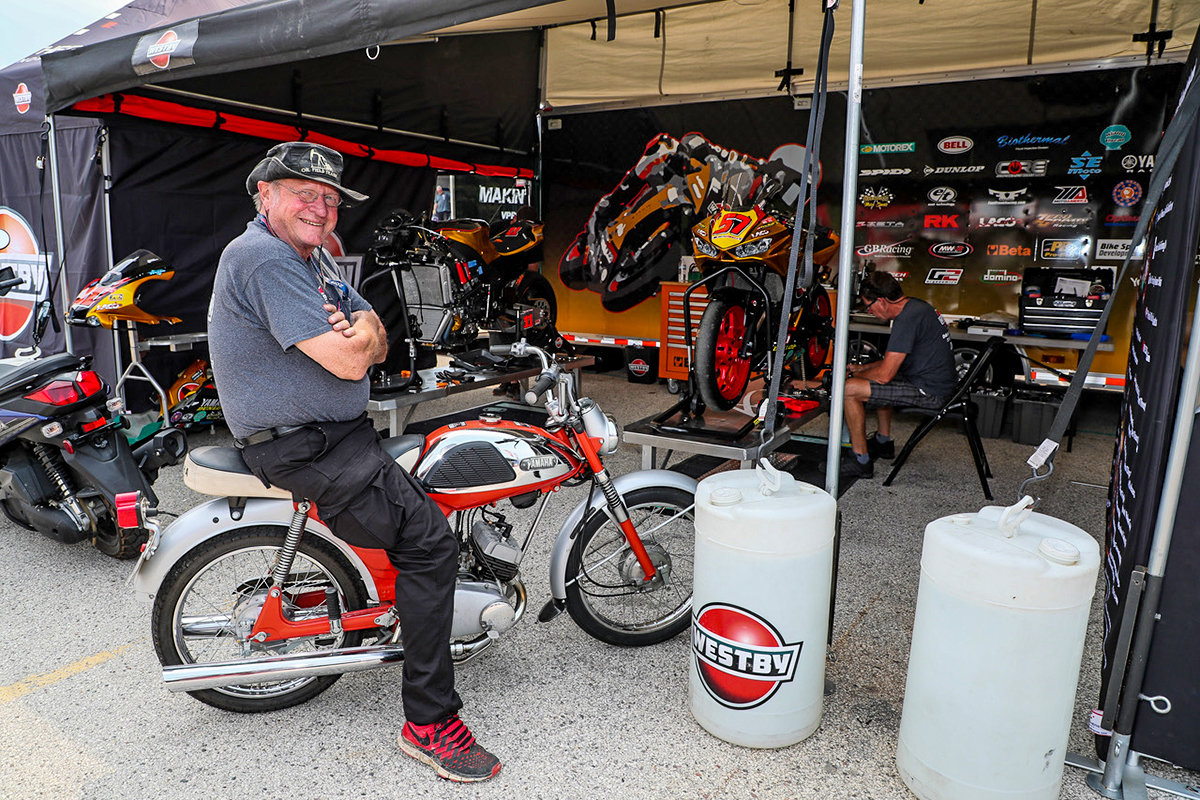 You used to race back in the 1980s, the Westby team was officially founded back in 2006. What's changed in the sport over the years?
The money has changed for sure. Technology, including tires, that's changed a hell of a lot. The people too, there used to be so many people at these races. I'd like to see them there again. That's what MotoAmerica is trying to do, it's working but it's real slow. It's been hard bringing them back and I don't really know why. I think it's just been hard to keep people interested in motorcycles. There's a lot that's changed but it seems that the attitude has changed a lot. I'm hoping it's going to come back. I remember when we were kids, the first thing you wanted was a motorcycle. Now it's like you can hardly get anyone to think about it. They're all on their iPads or something.
I know you've got quite the collection of bikes you've accumulated over the years. If I opened your personal garage door today, how many bikes would be in there?
I'd have to count but it's over 60, I think. I got a whole bunch of crap in there. It's kind of up and down you see, and I buy all these race bikes. Three at a time, three come in and three go out, I sell them. I just know I buy a crap-load of licenses and insurance every year.
What is your everyday bike?
The bike I ride on distances is a BMW 1100RT, '99 model. As far as everyday bikes, I get all sorts of stuff out. When I do road trips with all my buddies, I always ride that RT because it's so comfortable and it handles so well. For a daily rider, I'd have to say there's really not one, I've got too many damn motorcycles laying around. It's whatever is closest to the door.
Where do you like to go for those long rides?
I've been really lucky because my best friend is a nut for that stuff. He just seems to know the best bars, hotels, sites, corners so I just get behind him and follow him. He always goes some place neat. Sometimes it's the mountains, it seems like the northwest territories is where we go more than anything. I've been to Canada, Victoria Island. He's done it before and I haven't, so I just go with him. I've probably done 8 trips with him, nearly 6,500 miles each. There's something about you and your motorcycle, like you and a horse, like a cowboy in the old days wandering the west. The feeling of when you were a kid, the freedom to go where you want to.
What do you like to do away from work/motorcycles?
I like to work on my old cars. I have a bunch of old cars too, old 50s cars. I just like to get those things and drive them around. I don't really know why. Maybe it reminds me of when I was younger and all the stuff going on at that time.
Any final thoughts?
I hope that people would enjoy coming to the races again, watch it on tv if nothing else. Just enjoy motorcycles again like they used to.
We couldn't agree more, Tryg. Thank you for your time and keep carrying the torch for motorcycles and motorcycle racing in the US.