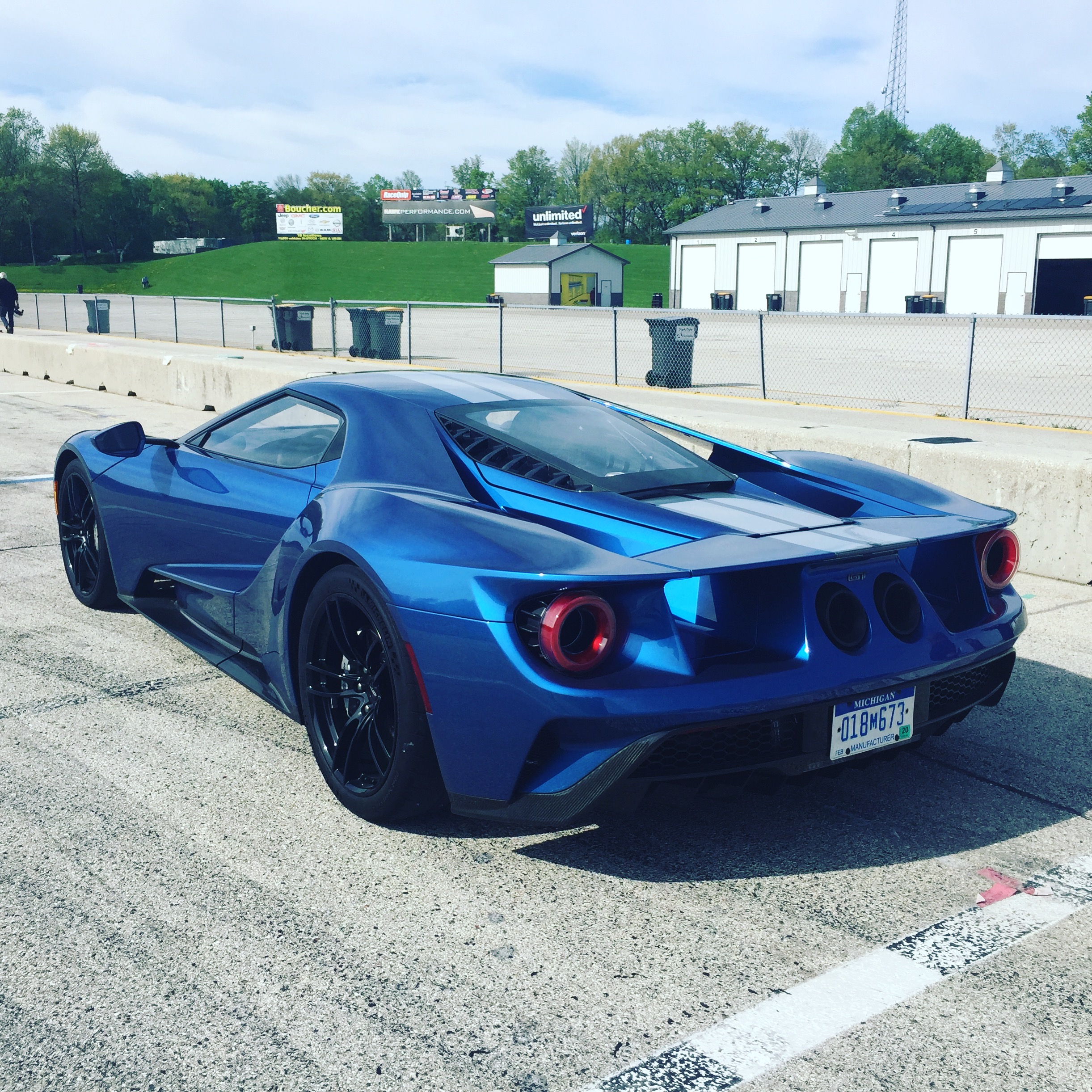 Christmas Comes Early for Car Guys & Gals
In today's corporate world, just about every company holds a special event that their employees look forward to, whether that be an annual picnic or even a three-day business conference in Hawaii. For Midwest Automotive Media Association (MAMA) members, that special event is called the "Spring Rally." To car guys and gals, it's roughly the equivalent of opening presents on Christmas morning – two whole days of putting brand new cars and SUVs through the paces of high-speed track driving, timed auto-crossing, off-road and street drive evaluations, all at one of the best race tracks in the country: the legendary Road America in Elkhart Lake, Wisconsin.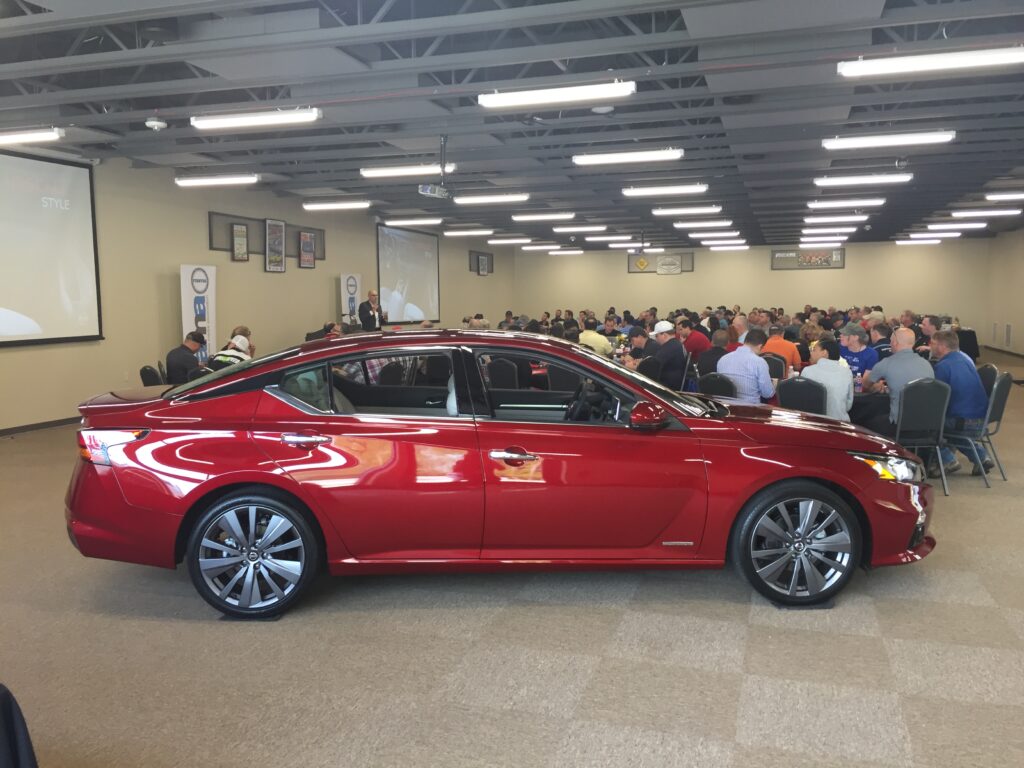 For a car enthusiast, it just doesn't get any better than this! It was the perfect day: the sun was shining, the temperature was in the 80s, and the wind was calm – the kind of day you pray for when you're going to tear up a race track. Sons of Speed arrived bright and early at Road America to the skin-tingling sight and sound of a blue Ford GT disappearing under the tunnel at turn 13. Even though we've been to this racetrack many times before, we still get goosebumps every time we drive through that tunnel with the big "Road America" logo above. But this isn't a pleasure visit – we're here to accomplish some very important tasks, most notably the shooting of The Lap® Season 2. Our day started out just like they always do when we work an event like this; we found a spot to empty out our equipment bags full of GoPro cameras, attachment mounts, tripods, microphones, cables, charging cords, and an assortment of batteries in all different shapes and sizes. It's amazing how much crap is involved in making review videos – especially videos where you only get one take and you can't stop along the track and redo a part or say a line a different way… you either get it right or you don't use it. The stakes are pretty high. Once all the equipment was sorted, it was time to find our first victim… a 707HP Dodge Charger SRT Hellcat. We start by mounting the GoPro cameras; front camera, side camera, exhaust camera, and two inside windshield cameras with external mics. Next comes the transponder for our SoloShot camera and three sets of helmet mics and recorders. After a quick game of rock, paper, scissors, it is determined that Brendan would be the driver for this lap. The three of us all climbed in, accompanied by our assigned nanny/representative who is always along for the ride in any vehicle over 500HP. Apparently FCA and the other manufactures want their cars back in one piece, and we can't say we blame them given that they can't know everyone's skill level among the 80+ journalists in attendance. It just makes us consider the irony of all the money we spent on track schools! So, nanny in tow, we all buckled up, and the 6.2 liter Supercharged Hemi engine cranks to life with that ferocious growl you only get from a muscle car V8. Brendan pilots the Dodge to the starting line, all windows are lowered (track rules) and we eagerly waited for the "all-clear" announcement. Then it came…"GO!" All I could hear for the next 8 seconds was the absolute deafening noise of that monster engine drowning out everything else until Brendan got off the gas and onto the brakes for turn one. At this point, being in the back seat, I realized I needed to find something to hold on to… anything at all – and fast! My choices were very limited so I went with the door well and clung on real tight. Clearly, manufacturers don't design rear seats with 1.0g lateral acceleration in mind.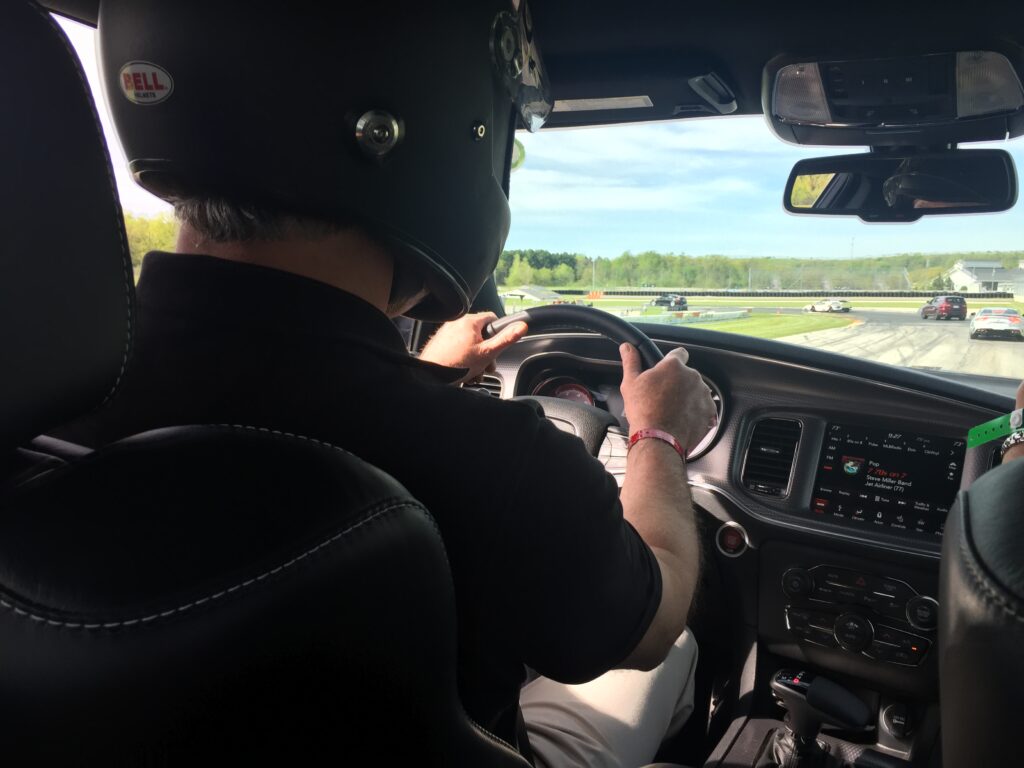 The rest of the lap was as incredible as only a track like Road America can be – the type of track that really lets a car "stretch its legs" where long straights, big turns, huge braking zones, and even a half circle carousel truly test the car's engine, brakes, suspension and dynamics in a way that you just don't get at smaller tracks. Any faults or short-comings register loud and clear as the car is pushed to its limits for 4 miles. This is where you see if the car you are driving was really made to survive the abuse of a track or if it's just a car that the manufacturer made to go fast. The latter usually doesn't survive past the downhill turn 5. This Dodge Charger, however, was doing well. And, for the most part, all the cars we drove did well on the track, although some could use a little extra help while others absolutely shined. Throughout the day we drove all sorts of cars and even SUVs… everything from solid track staples like the Subaru WRX STi to absolute track monsters like the Mercedes AMG GT-R. Here are a few notable observations:
1) The track-worthy SUVs were killing it! We drove a Dodge Durango SRT, a Jeep Grand Cherokee Trackhawk, and an Alfa Romeo Stelvio Quadrifolio. The way these cars behaved and handled on the track left us in awe. Absolute jaw dropping performance all around –acceleration, braking and holding the road – these SUVs always felt planted and secure, even in the carousel. Although they did feel heavy and were just a bit slower to respond (the Durango and Trackhawk especially), their 485-707HP helps make up the difference. The shining star of the SUV lineup, at least around a road course, was the Stelvio Quadrifolio. It felt exactly like a performance track car, only taller. After driving it at Road America we completely understand why it holds the Nürburgring track record for fastest SUV – it's truly an amazing vehicle.
2) The Kia Stinger GT was a track dud. Both the RWD and AWD models were present at the track but, after only a few laps, the organizers had to pull them off the course as the brake fade was so bad it became dangerous to drive them. Despite the brake issue, however, the Stinger was very quick – its claimed 365 horsepower feels understated, and the handling is all there with a very playful chassis and responsive steering. The car is very comfortable, and the GT2 option package gives you pretty much every feature you can find even in a luxury car. It's just too bad that the brake-bias torque vectoring system overwhelms the pads and rotors to the point that there just isn't anything left for actual braking. If an owner wants to track this car, upgrading to track specific brakes is a must – we aren't kidding! As a consolation prize of sorts, the Stinger's brakes were good enough to handle several rounds of autocross, where it turned in some of our fastest times against some stiff competition.
3) The Honda Civic Type R was a force to be reckoned with. Okay… as an owner of a 2016 Ford Focus RS, here is where I commit treason: stock vs stock and in good weather conditions, the Type R is a better track car than the RS or even the Golf R. There, I said it. The Type R has a better chassis and gives you more confidence to go faster into a turn and carry more speed out of the turn even with its 44 horsepower handicap. While the RS might be more fun to drive on the track, the Type R is all business and just gets the job done without any drama. The level of engineering and refinement is ridiculous for a sub-$40k track-star vehicle and makes it hard to believe that the Type R is a front-wheel driver.
4) The Subaru WRX STi even in the new "Type RA" format was just plain old. Sure, when Subaru first brought the current chassis to market it was fantastic, but that was a long time ago. The competition with newer, more modern engineering has surpassed it – by a lot. Now, the introduction of the limited edition Type RA is an improvement over the standard STi; the steering feels a bit more precise and the 68 pound weight reduction is something you can actually notice. But, by today's standards, the car just feels under-powered, under-torqued, and under-responsive. On the track, you notice that the car is struggling by the second turn. The transmission's rubbery feel doesn't help either. Add in the fact that the MSRP is just shy of $50,000.00 ($10,000.00 more than a standard Sti), and the Type RA becomes even more of a head scratcher. We know Subaru can build a great car – they have done it in the past – just give us an all new WRX STi with perhaps 400HP and we'll be happy campers.
5) The Mercedes AMG GT-R was even better than you'd think. We knew the GT-R was going to be good – after all, this is the car that took home the trophy at Car and Driver's annual Lightning Lap competition at the Virginia International Raceway. But what we weren't prepared for was how easy this car was to drive fast, especially given that prior AMG versions – saddled with mushy suspensions and substandard transmissions – more closely resembled stoplight heroes rather than corner carvers. The Mercedes AMG GT-R is an entirely different animal. The interior is all new and simply amazing with – thank God – no stupid telephone key pad or glued-on infotainment screen, and after the first turn, it was clear AMG had finally figured out a road-car suspension that can turn with the best of its competition. No matter how good or bad of a driver you are, the GT-R will make you look like Lewis Hamilton driving an F1 car. Not. Kidding. The steering is insanely sharp (we felt like we barely moved our hands) and the engine is so good and responsive that you would swear there was some sort of divine intervention at play here. The handling is telepathic, and the grip just never stops. It's as though the car says, "Go ahead, turn in harder: I got you!" But as good as the engine and chassis are, nothing can prepare you for the first time you hit the brakes – it's as if Mercedes has found a way to physically stop time. The braking power of the carbon-ceramics is so intense that you have to reprogram your brain to wait an extra 100 feet before you apply the brakes in each braking zone. We were speechless. With the GT-R, Mercedes has raised the supercar bar so high that it will literally take the competition a complete model re-design to catch up. It is that unbelievable!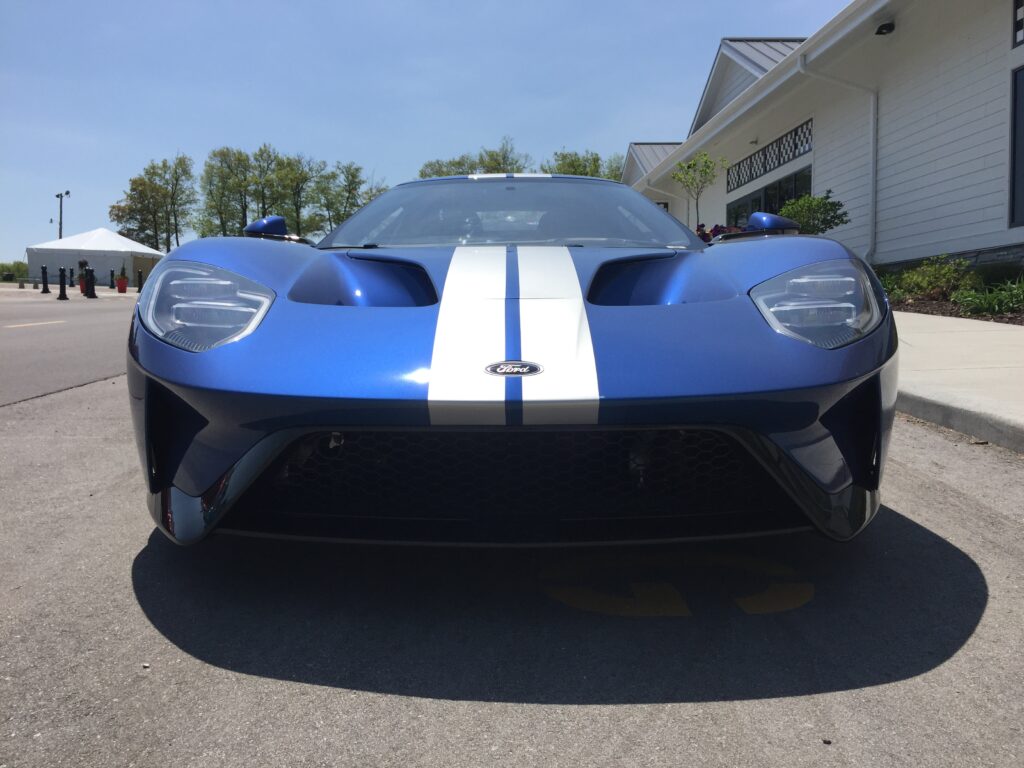 6) The Ford GT… need we say anything else? While we were only allowed to ride shotgun, we didn't hesitate to brave the line to take a hot lap in the $500k Ford GT, and what an unforgettable experience it was. Remember everything I just said about the Mercedes AMG GT-R, well… multiply that by 2.5 and you understand what this supercar is all about. Unlike every other car at the Spring Rally that is essentially a street car built to tackle the track, the Ford GT started its life as an actual race-car that was then softened and toned down for the street. The racing DNA, however, still shows through, and the GT's on-track capabilities are absolutely mind-blowing. If you ever get the chance to get some laps in the GT, do whatever you must to do it. This car will change your perception of how fast a car can hustle around a race track – seriously!
The quality of cars and SUVs today is truly remarkable – there really isn't a "bad" car anymore. Even an entry level sub-compact offers good reliability, decent ride and includes options that were unheard of just 10 years ago, and it is precisely because of these advancements that today's transportation machines need to be held to a higher critical standard. Every car feels great on a leisurely drive down a country road at 55mph or even a commute to the local supermarket and back. It's when we push that same car or SUV to its absolute limit where we can truly see and determine how well that vehicle actually accelerates, how well that vehicle actually handles and how well the vehicle actually stops. This is what the Spring Rally is really about, to rate performance cars and SUVs on their true capabilities and why we at Sons of Speed look so forward to it – see you on the track!