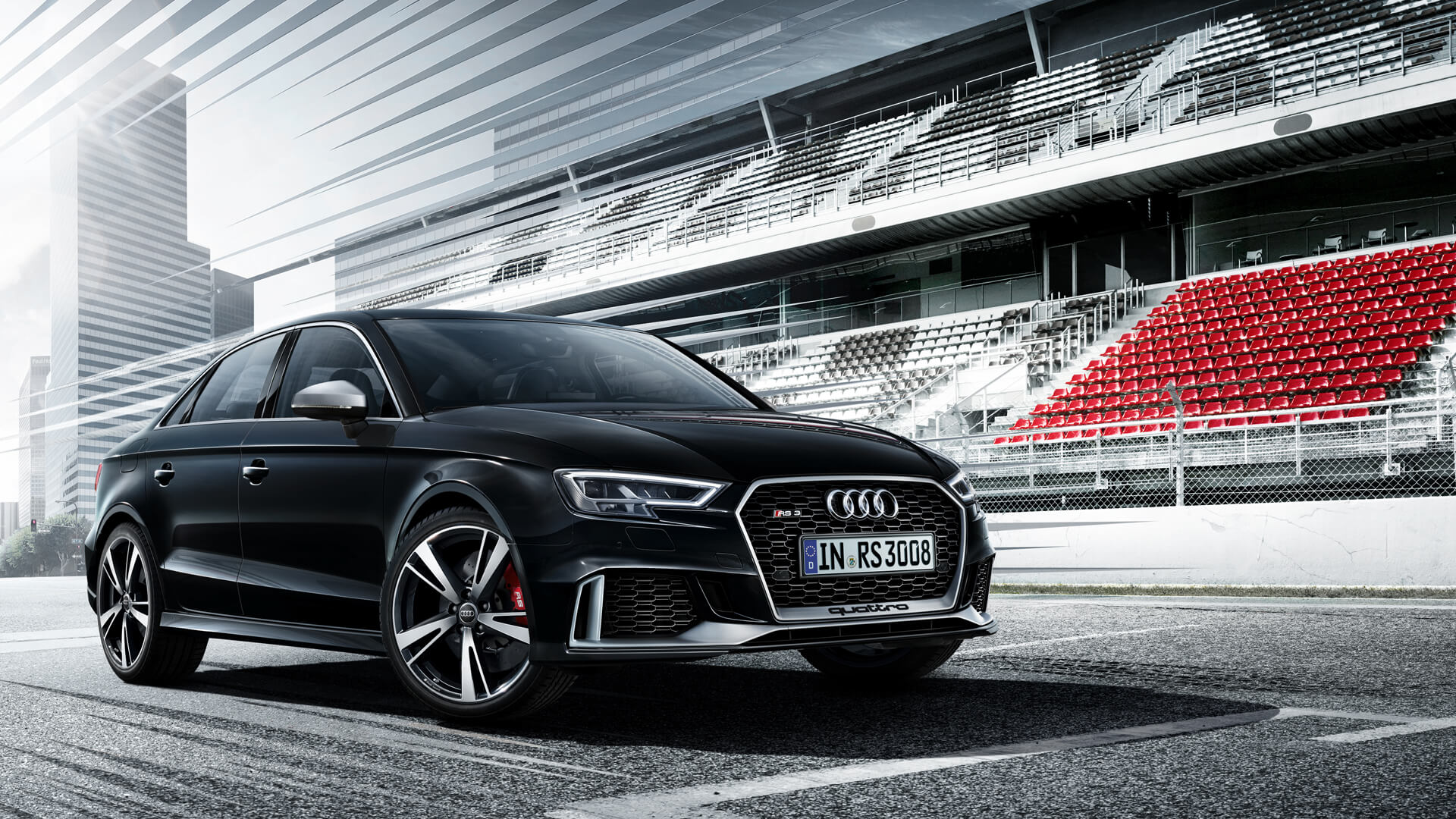 Fans of the Four Rings have been anxiously awaiting word of Ingolstadt's hottest 3 series sedan's arrival on these shores, and now (thanks to a leaked price sheet at imagur.com) we can tell you what the 2018 RS3 will cost in Canada (and, through a little detective work and educated guessing, the cost in US dollars as well – see below).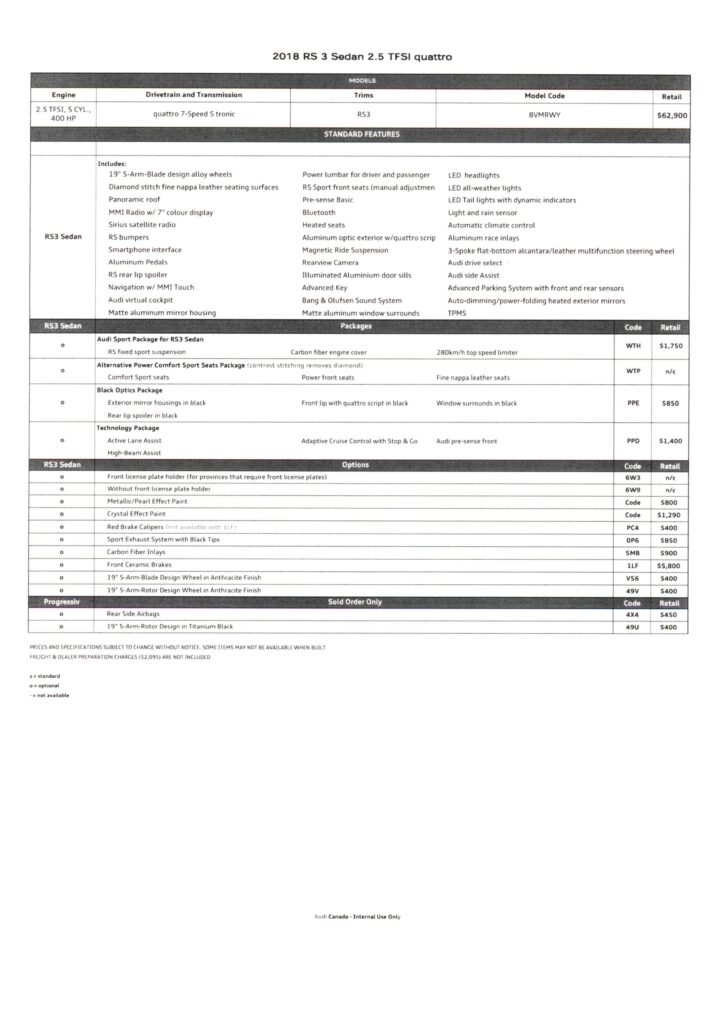 So in Canada, the RS3 starts at $62,900(CAD). To figure out what the US price for the RS3 might be we compared the current S3 price in Canada versus the US price with similar options and the difference is about 6% less, or $53,675(US). So, if Audi retains the same percentage difference between the US and Canada, the base price of the US RS3 should run around $59,500(US). Fully loaded – including "front" ceramic brakes – will set you back about $72,500.00(US).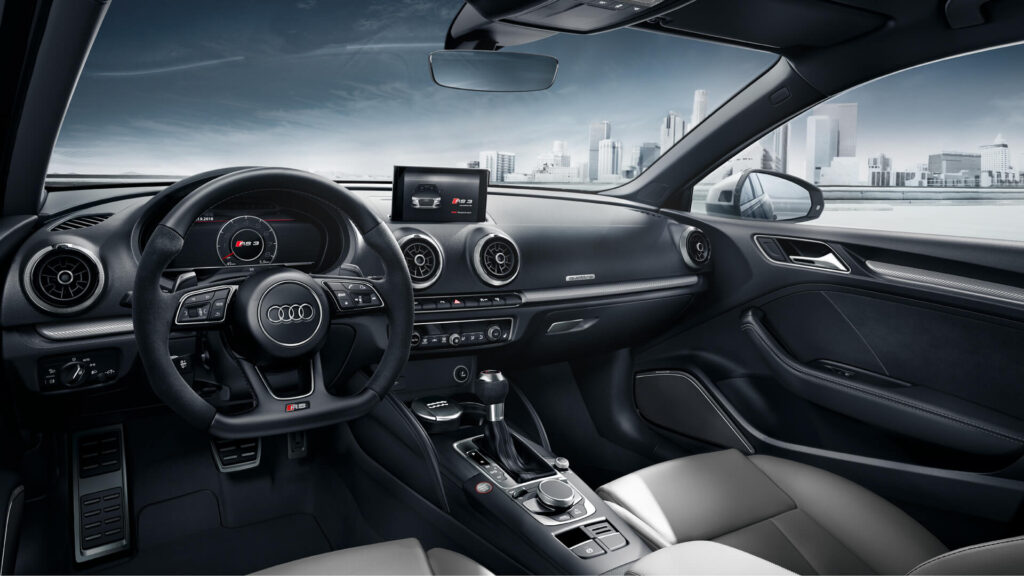 It appears the base RS3 is not that bad of a deal when comparing it to a fully loaded 2017 S3 as you get one more cylinder, 108 more horsepower, magnetic ride and major bragging rights. However, a fully loaded RS3 is a different story as those extra options plus the ceramic front brakes gives the RS3 an eye-opening $20,000 premium over the S3 and still doesn't offer a proper manual…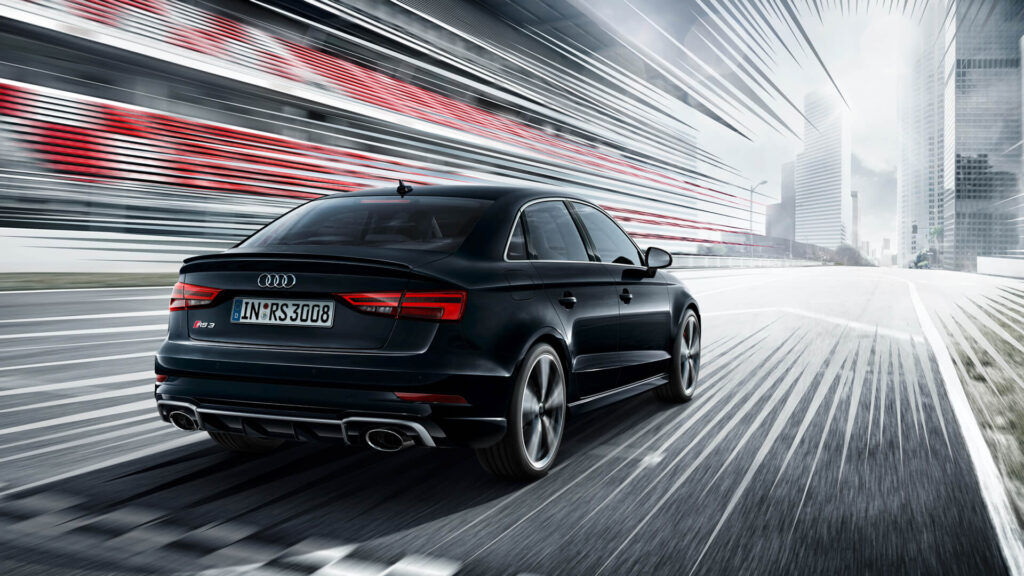 Nevertheless, for all that green you do get a 400 horsepower turbocharged 5-cylinder engine, a 7-speed dual-clutch transmission and Audi's Rear-Biased Quattro All-Wheel-Drive – all of which Audi claims results in a 4.1 second 0-62 time. Those specs and that expected price put the RS3 in the same German ballpark as BMW's M2 (which you can get in a manual) and the Mercedes-Benz CLA45 AMG, or for much less money the also-made-in-Germany (manual-only), Ford Focus RS. It's a great time for turbo-powered sports sedans and hatches, and the RS4 certainly looks to significantly up the ante. Let the comparison tests begin!