Precisely 12 months and 20 days after its premier debut, The Grand Tour Season 2 starts off with a bang – or should we say, a delightful backfire! As a car enthusiast, once Amazon Video released the Season 2 trailer – I circled December 8th on my calendar and started counting down the days. And really, what car guy could blame me as the three biggest names in the business – Clarkson, Hammond and May – the very definition of "vehicular entertainment" – were coming back with 11 new weeks of pure automotive greatness! But let's face it, since they left TopGear, that show just hasn't been the same with smaller scale shows like MotorTrend's Ignition and Head2Head actually being more enjoyable. OK, so now that The Grand Tour Season 2 is finally here, how is the first episode? In a word … understated.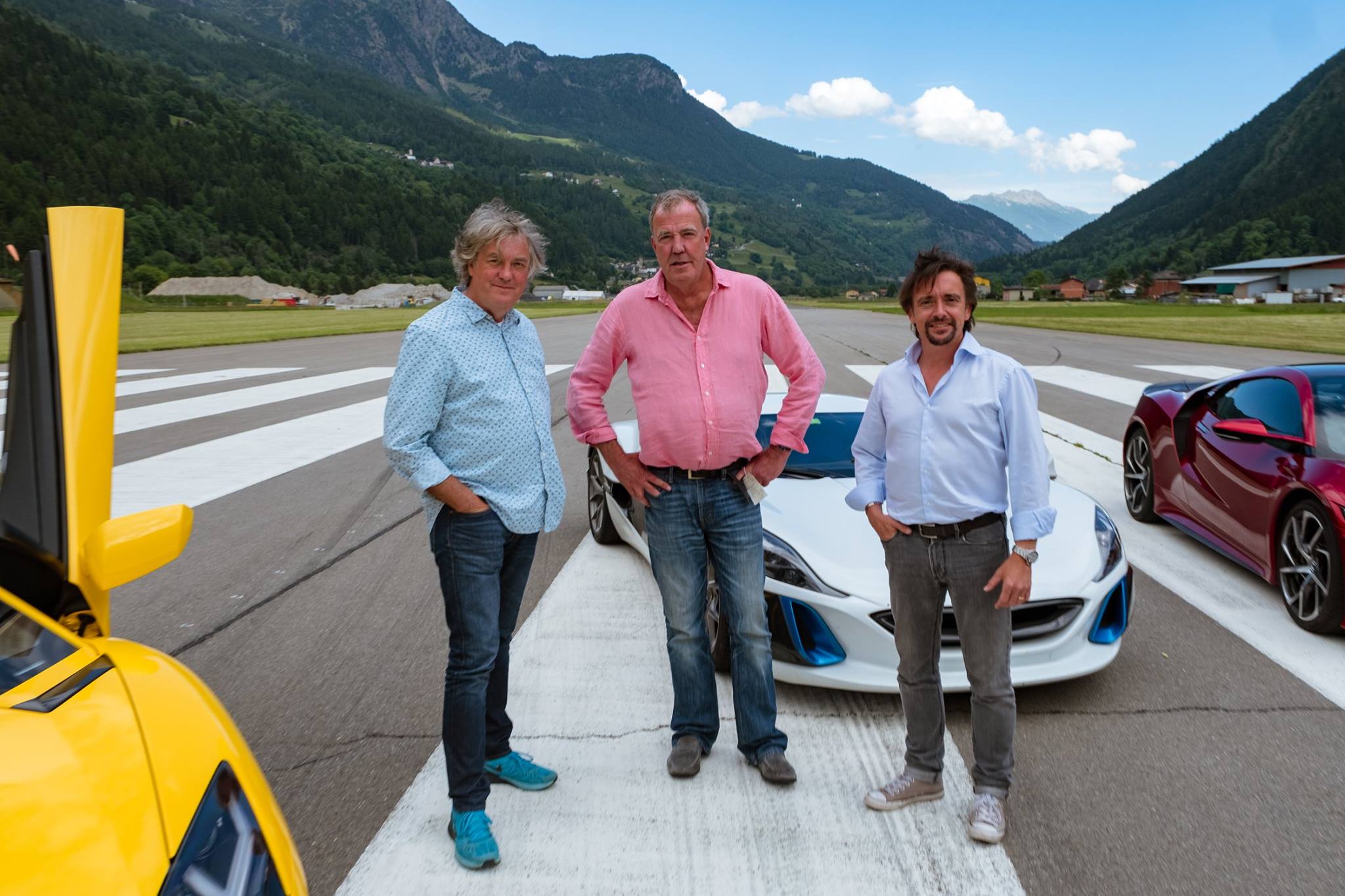 Last year, the show's opening scene was downright epic, to the tune of a rumored $3 million to produce.  This year, in understated contrast, the larger-than-life hosts just walk right into the now permanent tent, give their hand waves to the standing audience and quietly sit down.  The eye-candy starts later when they drive three exotics through Switzerland representing the past, present and future of the automobile.  A Lamborghini Aventador denotes old technology (all gasoline), a Honda/Acura NSX stands in for current technology (gas/electric hybrid) and the Concept One from start-up company Rimac is the poster child for future technology (all electric).  The boys' trademark banter, friendly insults and priceless one-liners are still in full swing and really make the show what it is.  Any idiot with a GoPro, myself included, can drive a fancy car and post it on YouTube, but what these guys have is truly magical and one-of-a-kind.  My absolute favorite line in the show is when Jeremy Clarkson claims what he does really matters, "This is important work," and then pauses to reflect on the absurdity of what he just said and then, trying to hold back his own laughter, continues, "It is!!! It is!!!"  Absolute classic Clarkson!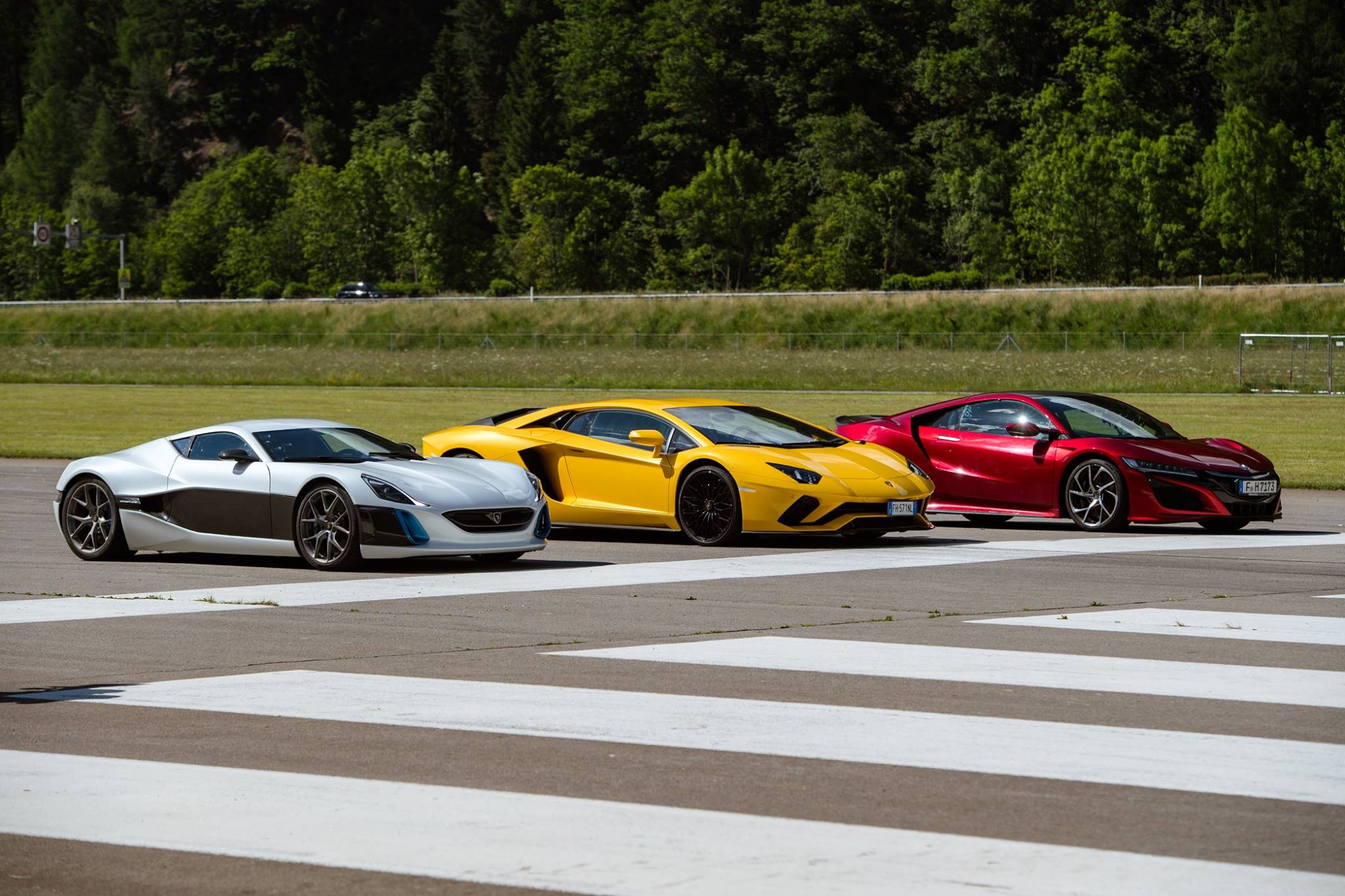 The show sticks to its simpler theme as the usual stunning visuals of cars blasting down the road at triple-digit speeds is limited to just a few glorious minutes – the rest of the time these cars are just crawling their way through the mid-evil streets of the Lucerne, Switzerland – still beautiful, but a little… yes, understated.  Even the well-publicized car crash with Hammond sustaining major injuries after losing control of his 1000+hp Rimac is understated as they gloss over any crash details and go right to the track times. Although it's obvious that this is intentional, and it comes across with a humorous undertone, Hammond looks like he has something to say … but doesn't want to say it.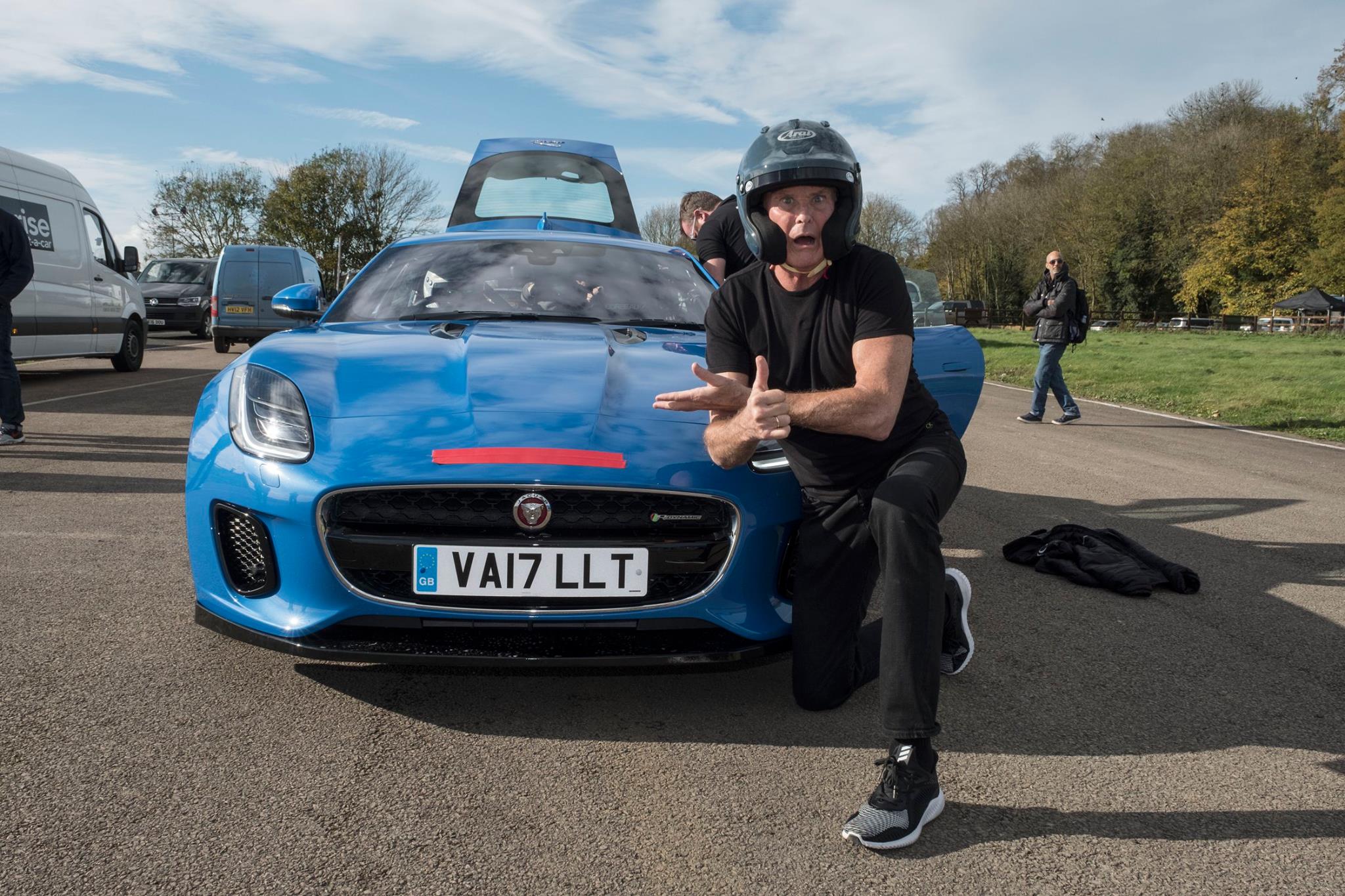 Thankfully, there are some changes from last season – "Celebrity Brain Crash" and "The American" racecar driver bits have been tossed in the rubbish, but the biggest change is that they now pit two celebrities against each other in a Jaguar F-Type around a new half asphalt, half gravel track.  Not sure if I'm a fan of this yet as it'll take a few more episodes to fully digest as it does comes across as a little, you guessed it… understated.  But at least they're trying, listening to their fans, and making adjustments and improvements – kudos to them for that!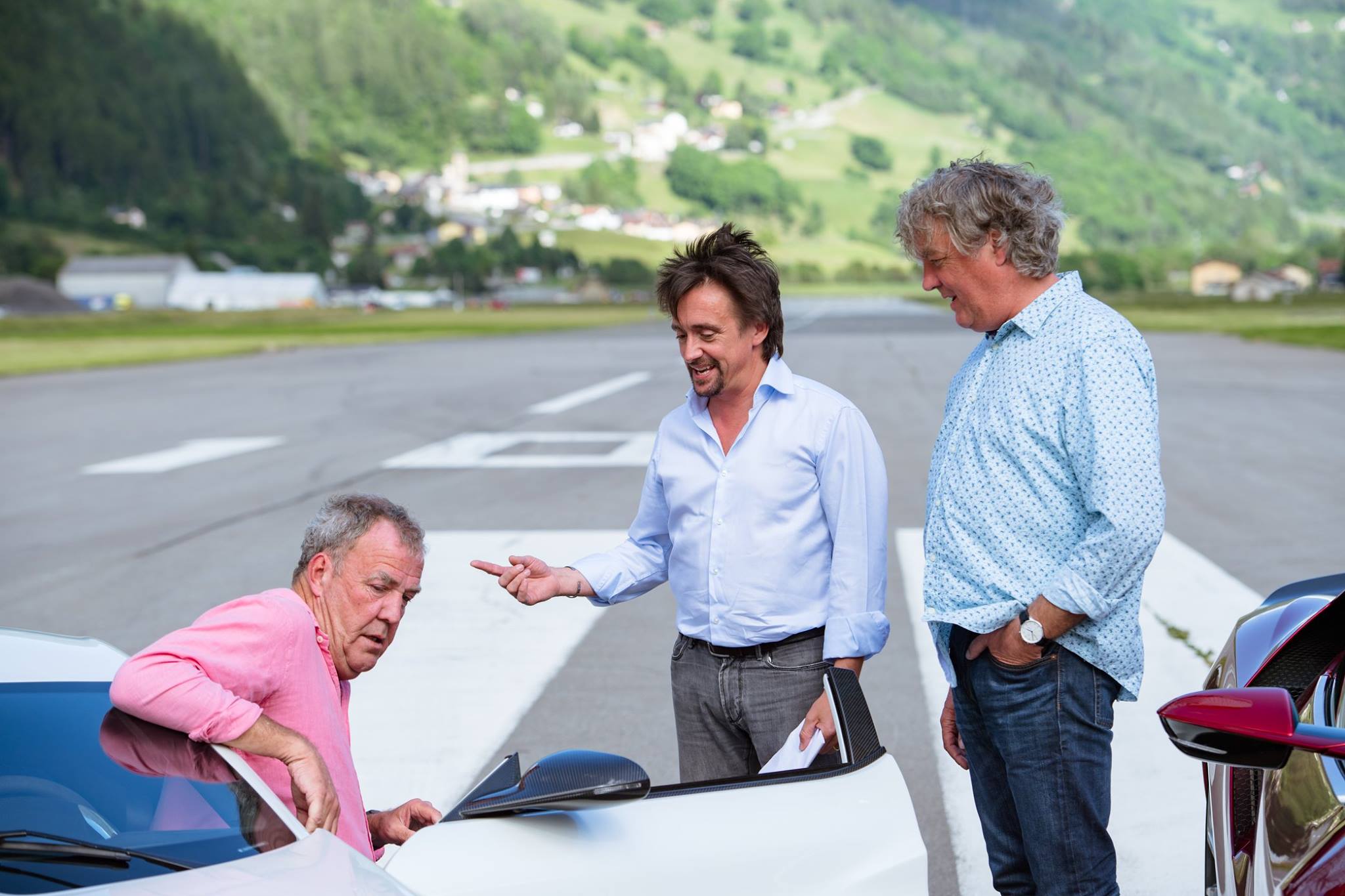 So what grade should we give the show? So far, a solid "good." The chemistry is there, the visuals are there and the format is there, but in Episode 1 things just don't seem to come all together as brilliantly as we have seen in the past. It's good, it's just not great, and we can only hope that in future episodes this dynamic trio brings forth the magic they're known for.
Verdict: 3.0 out of 4 stars