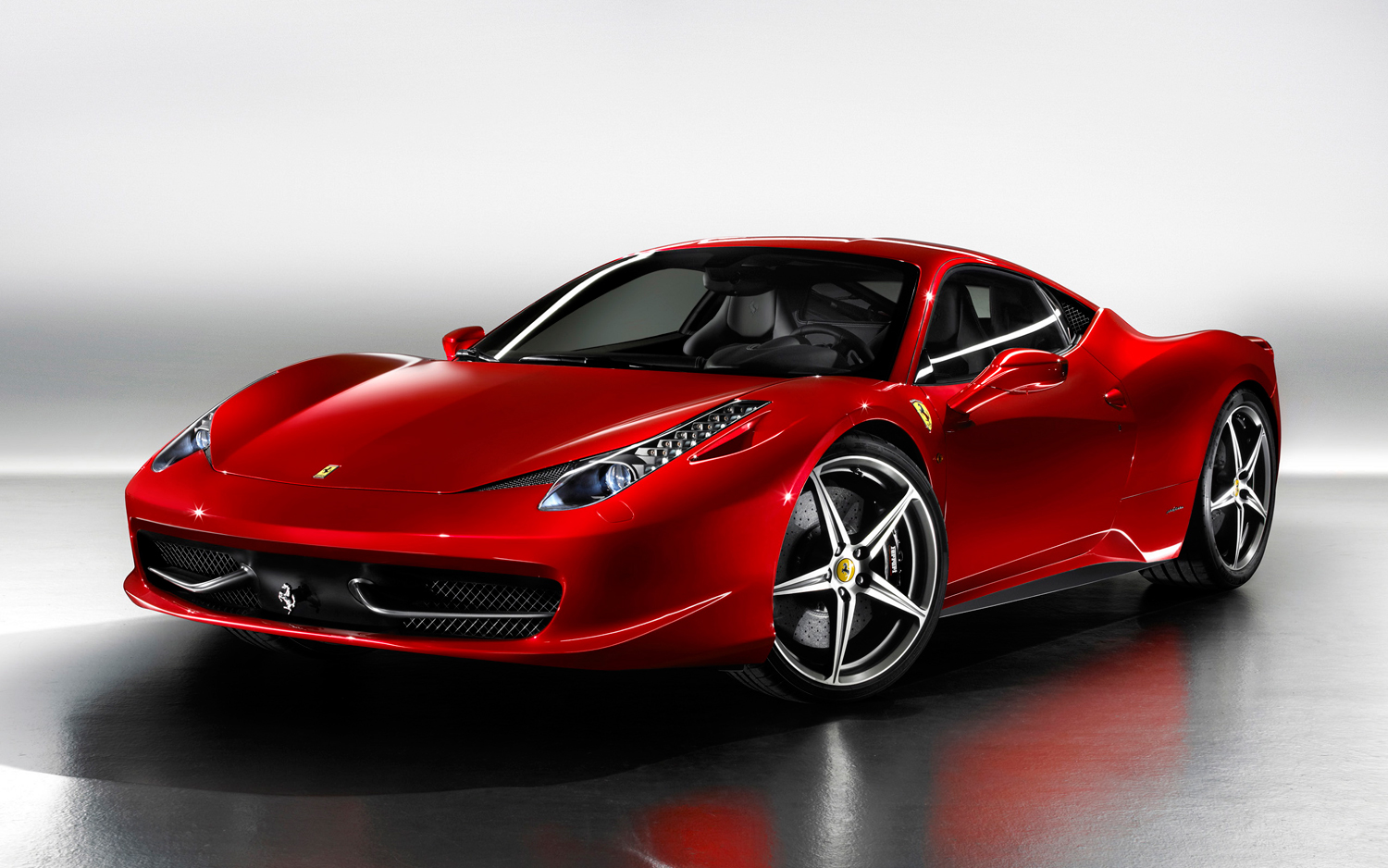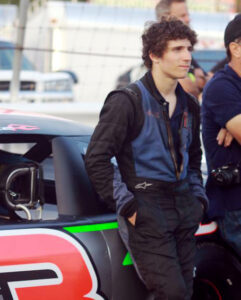 Within the world of NASCAR and stock cars, everything is made to be simple. This is not due to a lack of technology or the charge that the sport does not embrace modernization but, rather, is because of the straightforward nature of the cars themselves. In the world of race cars, the simpler something is made, the more pure a racing form it becomes; focus is shifted to driver skill, not just the vehicle's specs. Since I started racing at the age of nine and currently compete in Truck Series and Spec Miata racing, I had this "less is more" philosophy firmly embedded in my mind – it would take tremendous convincing for me to think anything different. However, as soon as I started working for the supercar driving experience company Xtreme Xperience, my views on supercars did a complete reversal. No longer did I think these complex machines to be over-priced pieces of plastic; rather, to my changed mind, supercars became beautiful pieces of art, not unlike the stock cars I adore. Today's exotics are high-powered, highly-engineered machines made of the highest-tech materials available and exist with one mission in mind: go as fast as possible!
Ferrari is arguably the most recognized nameplate around.
Of all the supercars, Ferrari is arguably the most recognized nameplate around. Their cars are known for having a sleek, wide stance that stands out over other vehicles. Modena's latest 458 Italia is no exception. In fact, I'd consider it to be one of the sleekest and most streamlined cars you could ever lay eyes on. Every part of the car was engineered with purpose and earned its way onto the 458. The exterior of the car, to begin, is rather fun. At least that's the impression one gets from the Italia's "smiling" face. Thanks to the aeroelastic winglets in the lower part of the front bumper, you won't lose your own smile to a loss of front grip. These little wings deform at certain speeds to generate downforce. As a result, front tire grip is increased and fresh air is forced into the radiator intake, increasing power. Ferrari engineers have thought of it all!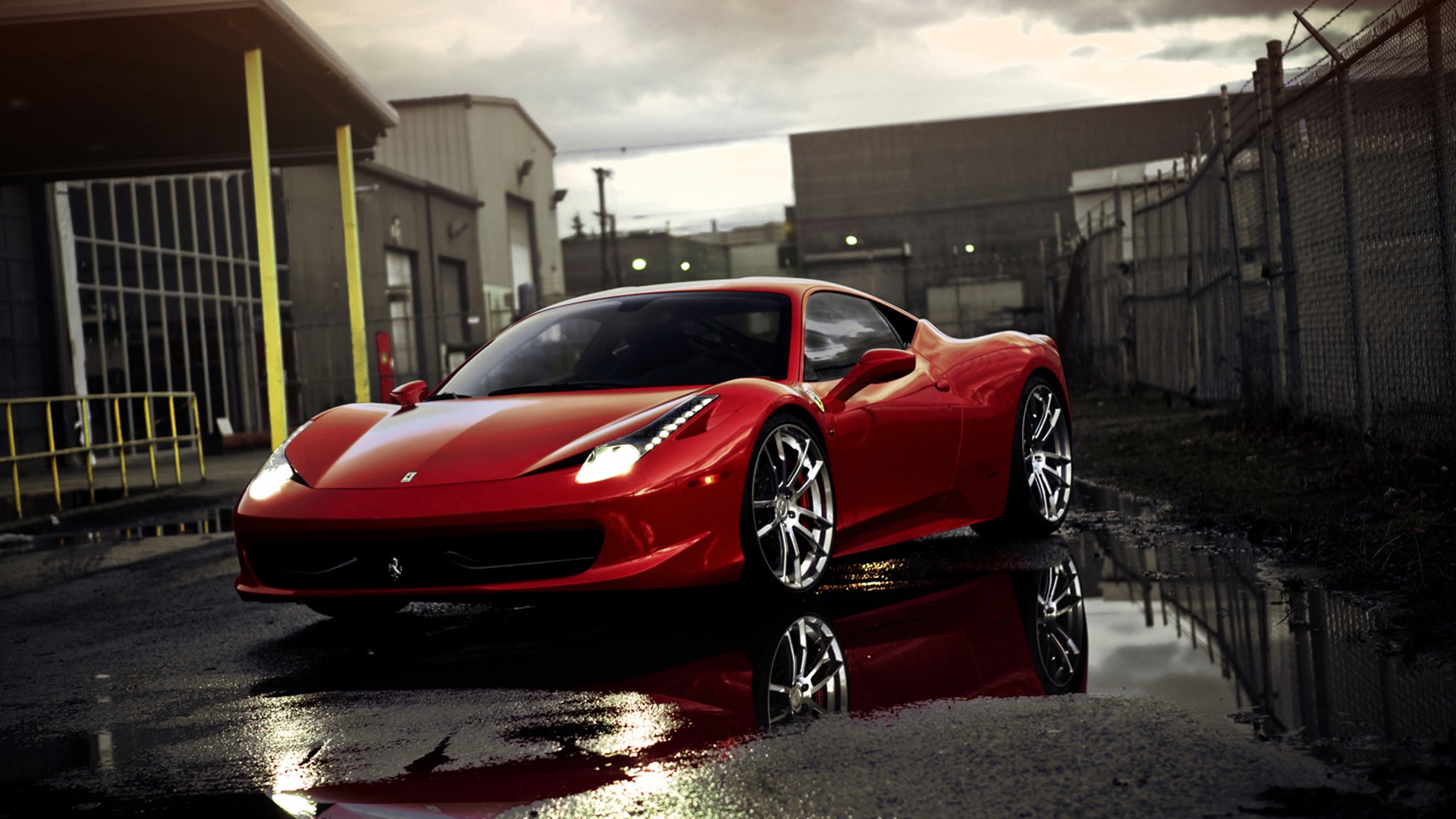 When you think of Ferrari, you think of racing. Trust me, they certainly did not forget about their heritage with this beauty. When I sat down in the car the first thing I noticed was its Michael Schumacher race-inspired interior. I had never seen anything like it; not only does the outside of the car have curves and visual flow, but the interior is in a league of its own with its instrumentation panel and steering wheel mounted controls. Visions of an F16 fighter jet cockpit come to mind. When I first went to start the car, I couldn't figure out how. In my head, I thought that this car would be just like my daily driver (a 1998 Chevy 2500 Pickup) where you just stick the key in, turn it, and done. Oh, how wrong I was! Slowly, my eyes focused on a giant red start button right on the steering wheel, "Ah, so that's where they put it!" I said to myself. As soon as I touched that "magic button," the naturally-aspirated 4.5 Liter V8 – sitting right behind my ears – came alive, barking Ferrari's trademark, unique sound into which the company invests so much time and research. Once you hear this engine's symphony, all other cars sound like a garage band.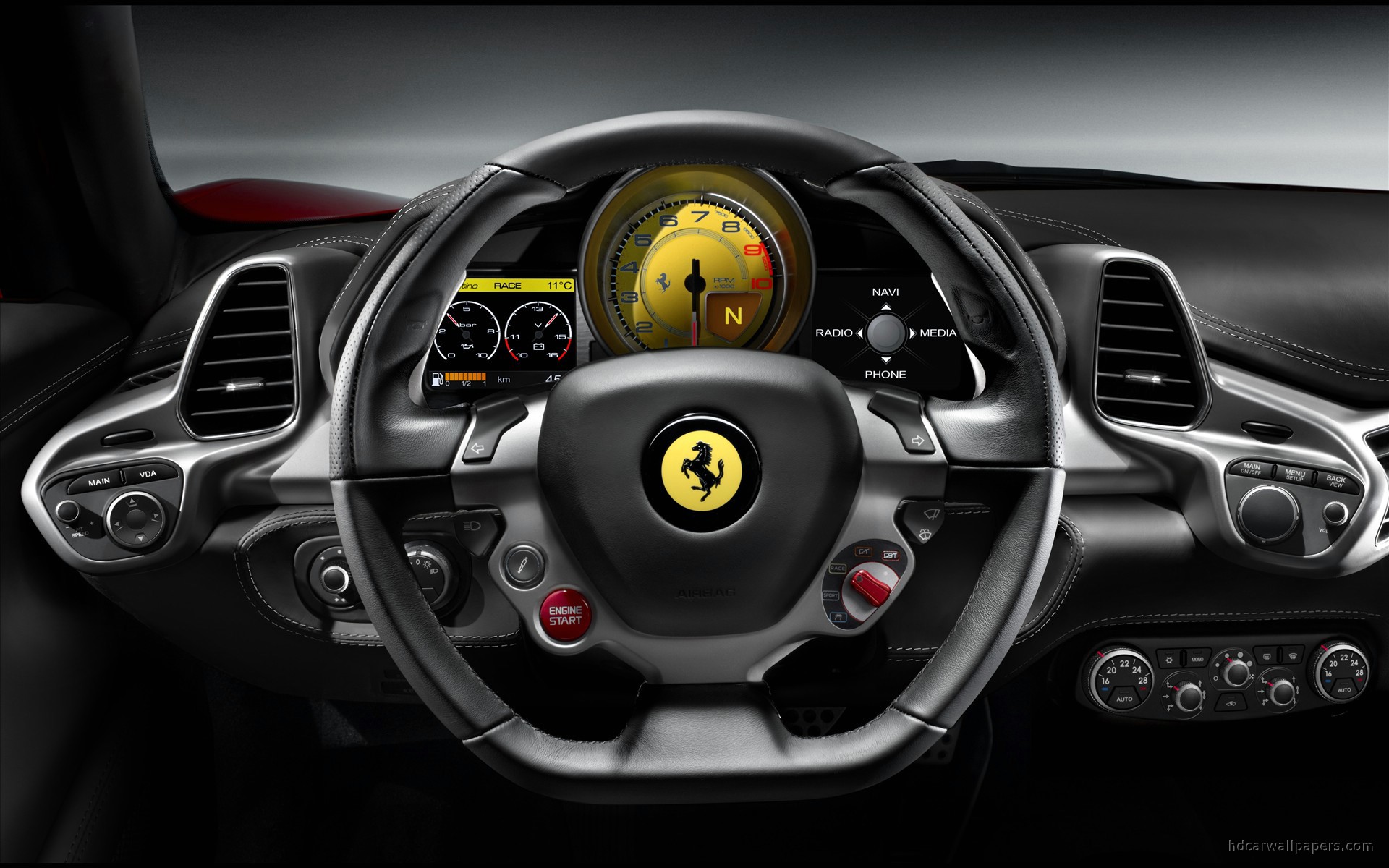 By now you are wondering just how much this magnificent piece of mastery costs. Let me ask you this, would you be able to afford a $10,000 carbon ceramic brake job? If yes, I praise you and I hope to speak to you some day! For mere mortals, however, your best bet is to make friends with the guy who just answered "yes." This piece of heaven starts at a base price of $243,090.00; options can easily add another $40K or more! If you want this Ferrari, or any Ferrari in a manual, you'll be buying used. Sadly, all new Ferraris come exclusively with "manumatics", here a GETRAG 7-speed dual clutch transmission. Like most similar transmissions, the GETRAG is a manual transmission with an automated clutch that can shift gears faster than you. How fast? How does 0.4 seconds sound? And, this being a Ferrari, the 458 Italia packs horsepower – a lot of it. The 4.5L makes 562 hp at an astonishing 9,000 RPMs. Torque is no slouch either with 398 ft-lb at 6,000 RPMs. Is that going to be enough for you? Yeah, I thought so. The car can accelerate from zero to 60 mph in roughly three seconds and reaches a top speed of 210 mph. As impressive as these numbers are, they simply do not convey how well this car uses its power; there is no delay, no lag, no waiting at all – the power is just instantaneous.
One word… glorious!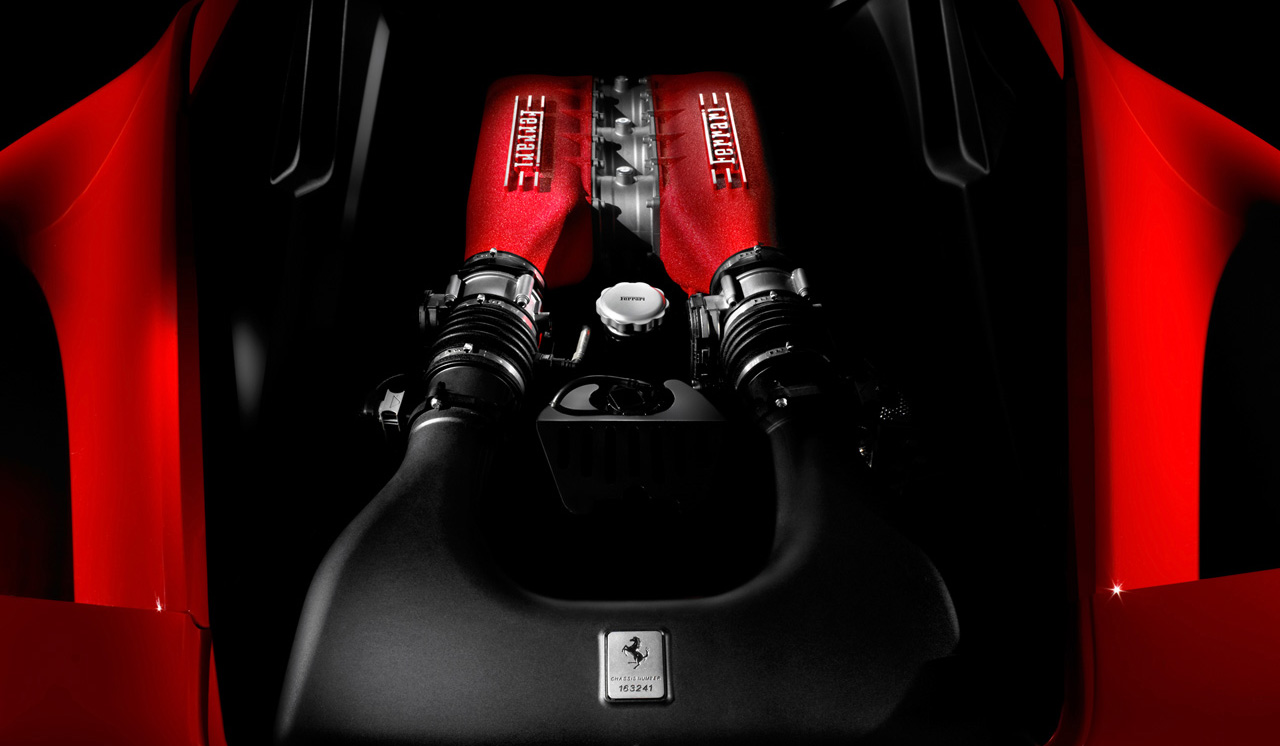 How is the 458 Italia on the race track? One word… glorious! With all 7 speeds being there when you want them and torque enough to launch you out of the corner, the 458 Italia is one of my all-time favorite track cars. The double wishbone front/independent multi-link rear suspension and quick 11.5:1 assisted steering box gets you out of the corner lightning quick and allows you to feel exactly what the tires are doing. Steering and throttle inputs are simply telepathic. Additionally, when you want to slow down this thoroughbred, the brake pedal acts and feels just like a real race car's – stiff, aggressive, repeatable and RIGHT NOW, for which you can thank those $10,000 carbon ceramic brakes! On the opposite side of the start button rests a switch that should be labeled "Black Magic." Called the "Manettino" in Italian (meaning "little hand"), this switch electronically alters the stability and traction control levels and can turn the car from grandma-safe to full-blown Stig mode with just a turn of the dial. Personally I have yet to put the car in track mode, but just having the car in sport feels like no other. With only weighing in at just over 3,200 pounds, the Traction Control (TC) and Electronic Stability Control (ESC) do tend to kick in every once in a while. Even under heavy braking, Ferrari put in individual ABS stabilizers in the front and rear to govern both systems separately. Now that is control!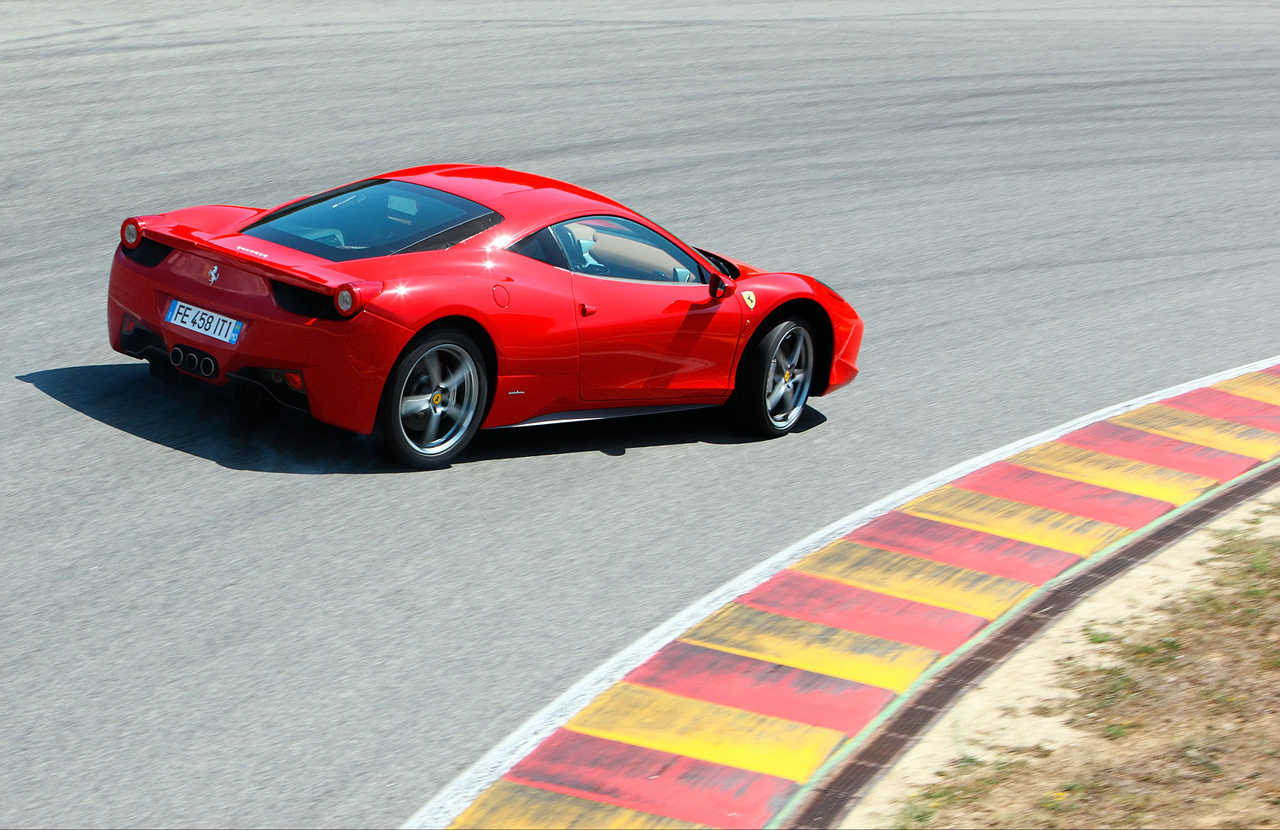 Of course, even the best cars have some faults, but fortunately that list is very short for the 458 Italia. As you can imagine with 562 hp, gas mileage is pretty dismal at just 13 mpg city and 17 mpg highway, but hey, you've got to shell out $10k for the brakes, so what's a little gas money? Also, taller drivers are not going to enjoy getting in or out of the car, but once inside, one can find a sweet-spot with the seat adjustments. By the way, if you are shy or easily intimidated, you may want to stay clear of this or any supercar – gasoline stops and parking lots create a whole crowd of onlookers and questions: you've been forewarned!
If I were to compare this car to one of my other all-time favorite cars, the Porsche 991 911 GT3 RS, the Ferrari 458 Italia is still in a class of its own. From its gorgeous lines and racing-inspired interior to its unbelievable cornering and track-out speeds, this car is everything you can ask for in a sports car and will make you a better driver. Although I still believe in the simplicity of cars, the 458 Italia has shown me how, when done right, even the highest technology and cutting edge engineering can provide a pure and genuine driving experience. Modena has done it again!