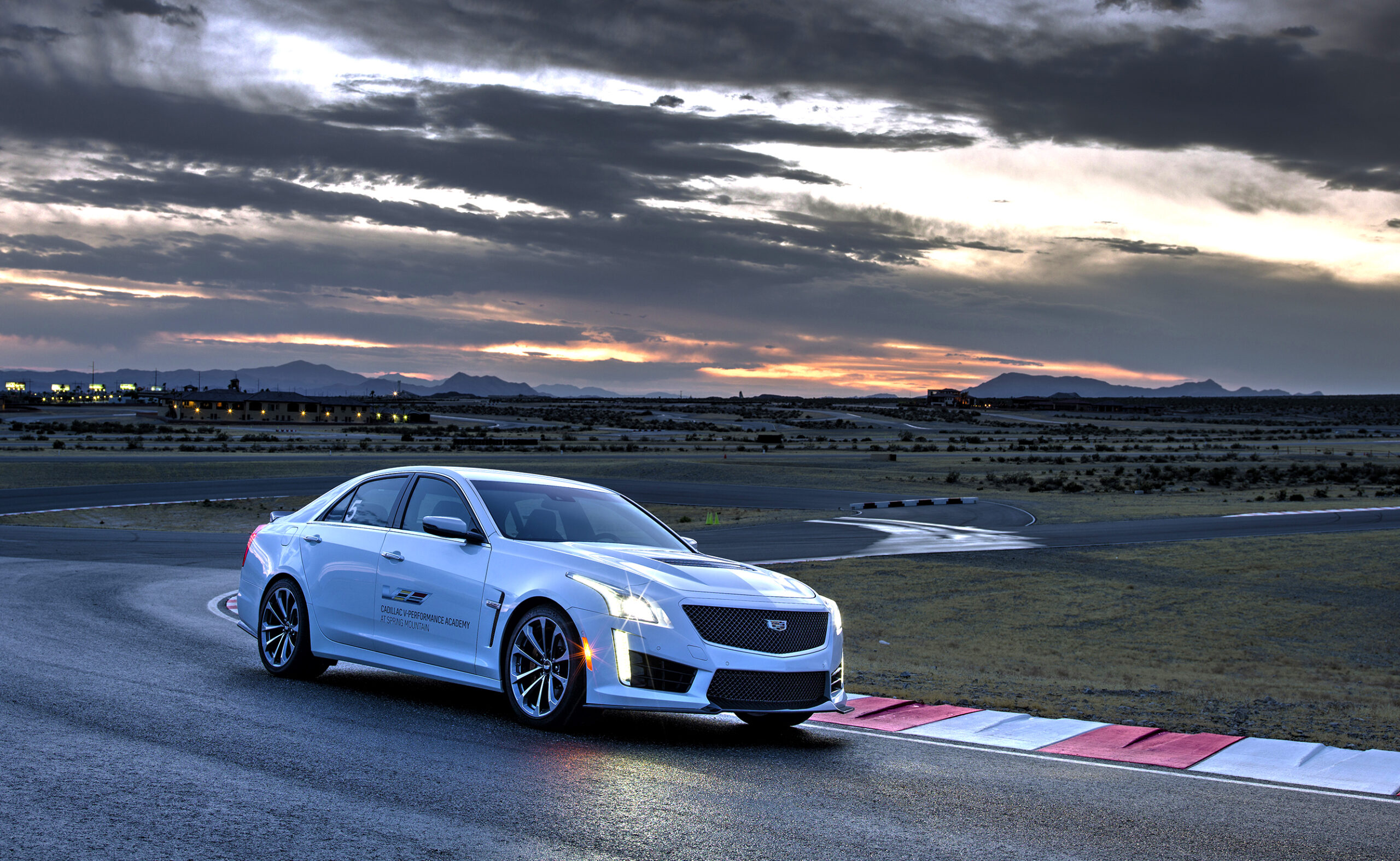 Two Day Driver Program Eclipses Chevy's Corvette School.
Ask any seasoned track-day enthusiast what the most important "mod" for a car is and you'll probably hear this: "driving school!" Newbies who think that cars themselves make good lap times might shrug off the suggestion of going to school and instead start bolting go-faster parts on their ride, but the folks at Cadillac V-Performance know the advice is sage. The truth is, if you want to go faster around a road course, you need to improve your skills as a driver. Period. Don't believe me? Here's a regular 2015 Corvette Z51 chasing down and passing a 2015 Z06 (with 190 more horsepower) around Gingerman Raceway:
How did this happen? One driver had been to the Corvette Owner's School at Spring Mountain Motor Resort and the other had not. Care to guess which one?
Much like the Corvette Owner's School, the brand-new Cadillac V-Performance Academy will provide CTS-V and ATS-V owners with top-quality instruction from one of the best in the business: the Ron Fellows Performance Driving School at Spring Mountain. But since this is Cadillac, they have to do things even better than Chevy, so instead of paying a discounted rate of $1,000 (60% off) for the school and getting one free night in the resort's luxury condos, Cadillac comps the whole two day course and provides two free nights' lodging for 2017 V owners and a guest. Located in Pahrump, Nevada (about an hour west of Vegas), transport to and from the Las Vegas McCarren International Airport is also included, as are your breakfasts and lunches. What if you already bought your V? You can still attend the school, but for the full price of $2,420.00. Trust us, it's still worth it.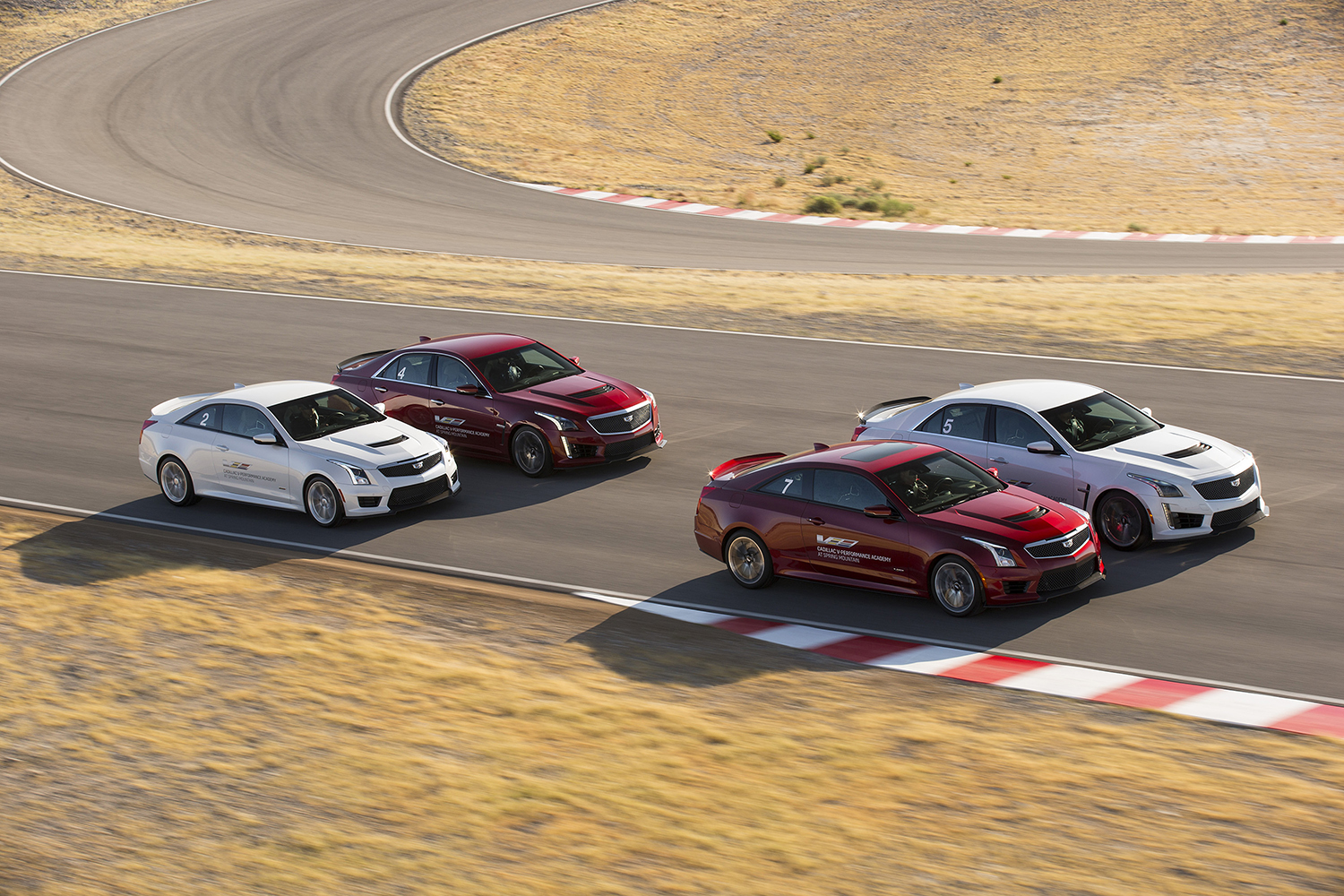 As with the Corvette school, V owners will spend two days in a school-provided ATS-V or CTS-V (depending on what you purchased) working on everything from car control on a skid pad to lead-follow sessions on the fully customizable racecourse (complete with in-car CBs to hear your instructor). It's quite an experience to be coached by the instructor in front of you while he simultaneously (and without showing signs of any serious effort) expertly pilots his own car, watches you in the rear-view mirror and tells you exactly what you're doing wrong on the CB. You'd swear it wasn't possible, but the instructors at Spring Mountain are that good and you will leave there a better driver for it. You'll also spend some time in the classroom learning the basics about car physics, cornering, tire loads and braking technique before trying it out for real. Helmets and head socks are provided, but bring good driving shoes (at least sneakers), sunglasses and an SD card for the on-board performance data recorder; gloves, GoPros, race suits (think twice, you're in the desert!), and knee pads (you're left knee will thank you) are all optional.
While motorsports is definitely the focus of Spring Mountain Resort, there's also an 8,000-square foot clubhouse, pool, racquetball court, fitness facility and a four-acre freshwater lake offering jet pack rides (Spring Mountain Motorsports).  Being in Nevada, casinos are also located nearby or feel free to make the hour-long journey to Las Vegas to try your luck.  Located near picturesque mountains, there are also several off-roading opportunities nearby as well.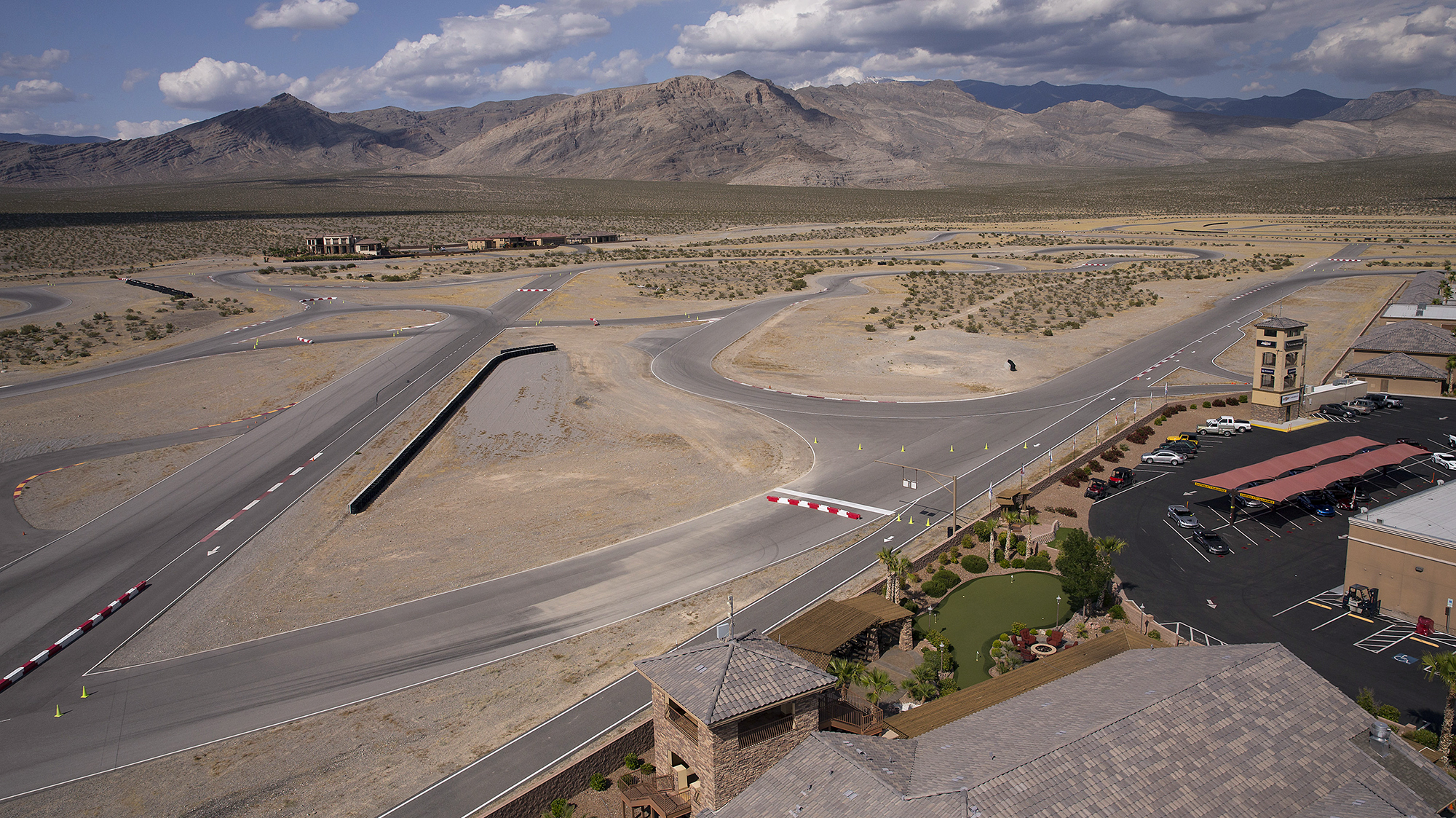 Again one-upping Chevrolet, Cadillac isn't stopping at the Performance Academy: they have also introduced a single-day "V-Performance Lab," which will travel to various racetracks around the country. Starting at Lime Rock Park in Lakeville, Connecticut and Circuit of the Americas (COTA) in Austin, Texas, this program features track time in the CTS and ATS V's, specialized training sessions and timed challenges, in-car video of your experience with personalized data analysis and, of course, breakfast and lunch. Unlike the academy, though, this special day will set you back $995 per person, but using someone else's brakes, tires and gas to try out a favorite track is always a good idea, especially before taking your own car out.
At a cost of your airfare to Las Vegas, the Academy should be a no-brainer to anyone buying or leasing a 2017 Cadillac V-series, and if the V-Performance Lab happens to land at your nearby track (or one you've been dying to drive), there's no better way to see how well these cars tear up the track.
For more information or to register, visit Cadilliac V-Series Performance Driver Training or Spring Mountain Motorsports.