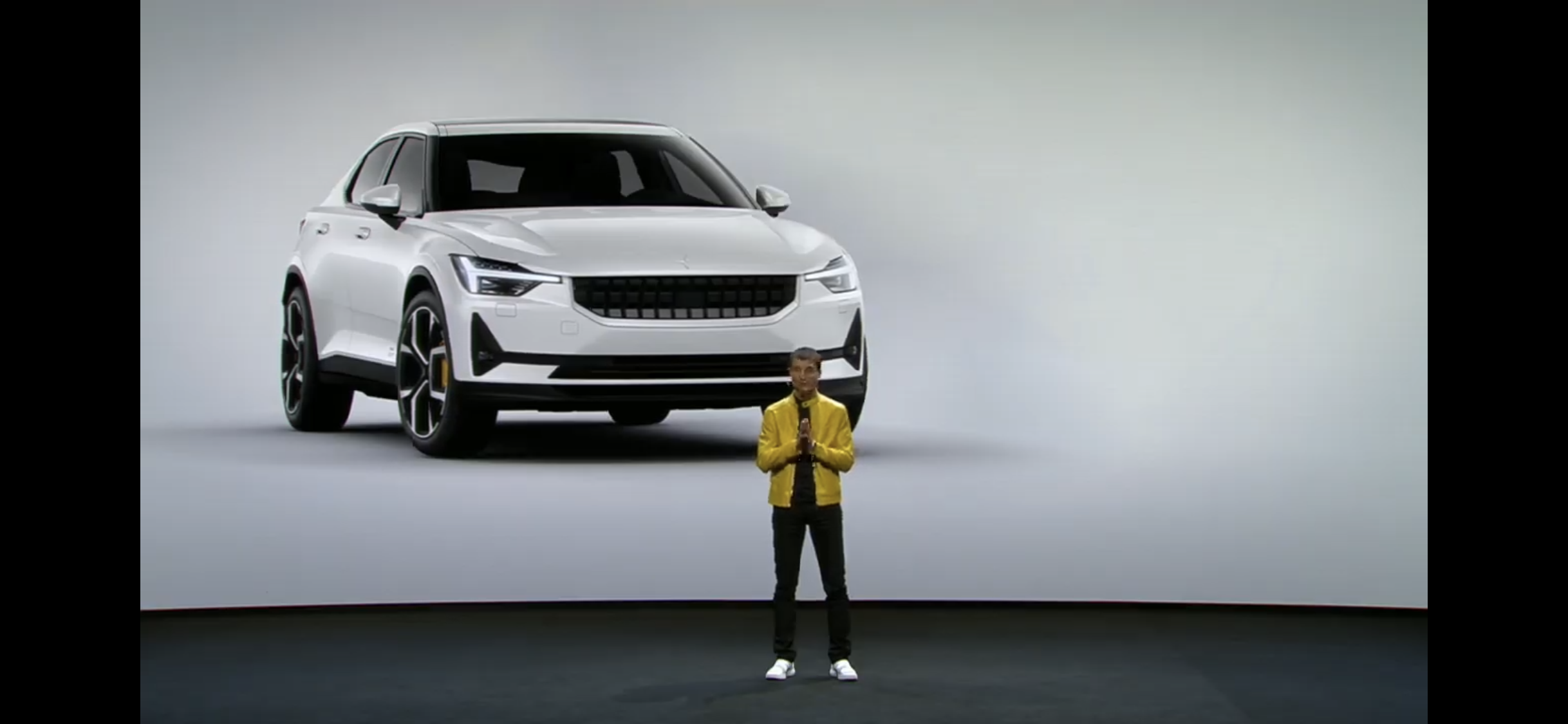 Polestar, now a separate company from its parent Volvo, launched what they are calling "the foundation" of its brand today, the Polestar 2. Following up on its hybrid Polestar 1 GT launch in October 2017, the all-electric Polestar 2 is (like the Model 3 is to Tesla) intended to be the more mainstream of the two models. Powered by a 78kWh battery and two electric motors, total output is 408 horsepower and 487 ft-lb of torque with a range of at 275 miles (EPA). Polestar claims a 0-60 time of 4.7 seconds.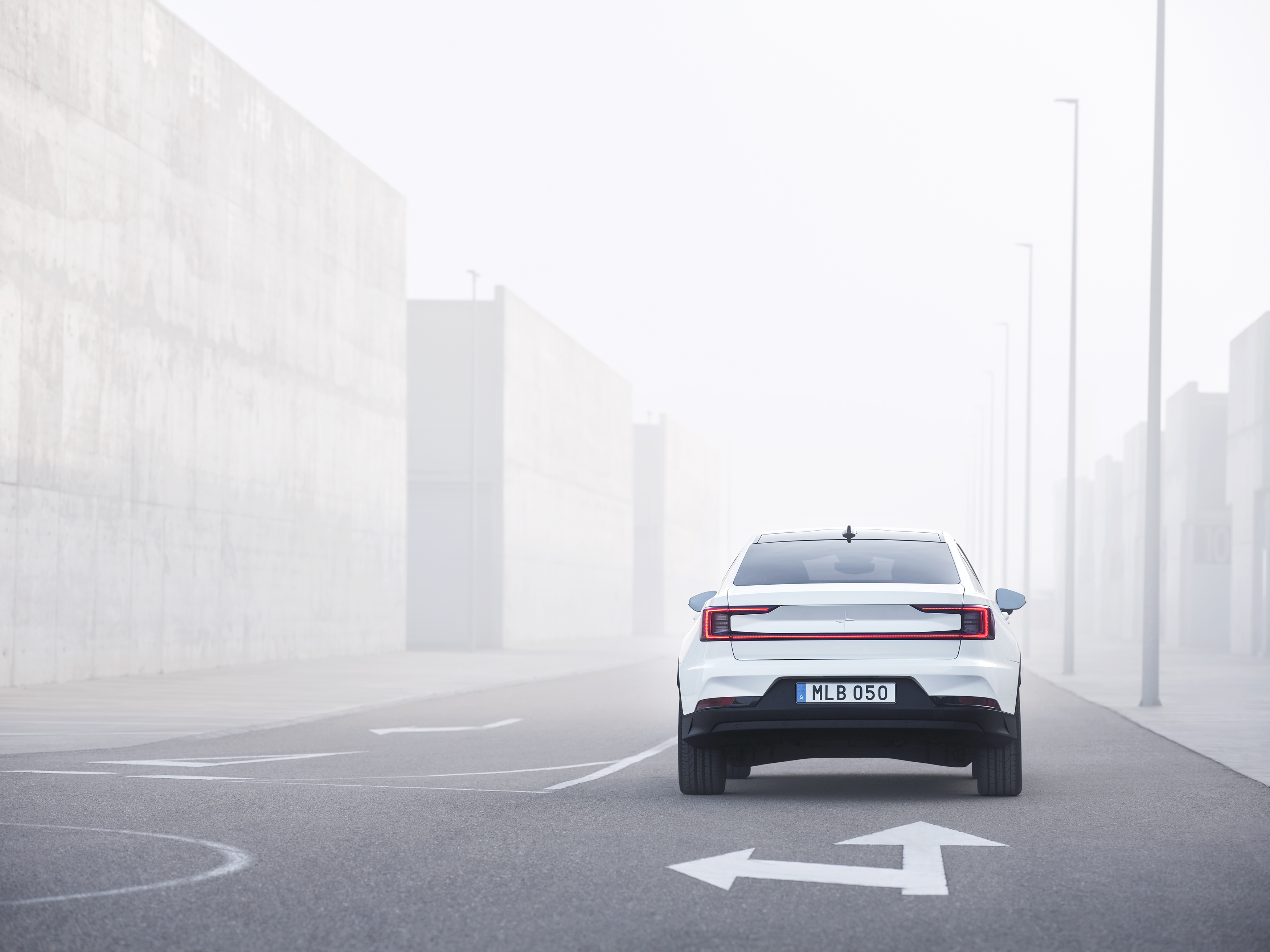 To open your Polestar 2, there is no key. Rather, the car is linked to your smartphone which, using Bluetooth, will unlock the car when you pull on a door handle. There is also no start button, as Polestar opted for a start butt – literally. Sensors in the seat detect you and, so long as your phone is still with you, the car is ready to drive. The interior features the expected digital dash display as well as a vertical center screen like those found in current Volvo and Tesla models. Rather than attempting to make their own navigation and voice recognition programs, Polestar went to industry leader Google and integrated the Android operating system, Google Voice and Google Maps into the car, a smart move on the small company's part. Other manufacturers with less than stellar navigation and voice recognition systems of their own should take note. And yes, your iPhone will still work with the car as well, though no mention of CarPlay was made during the press conference. Over the air updates a` la Tesla will also be utilized.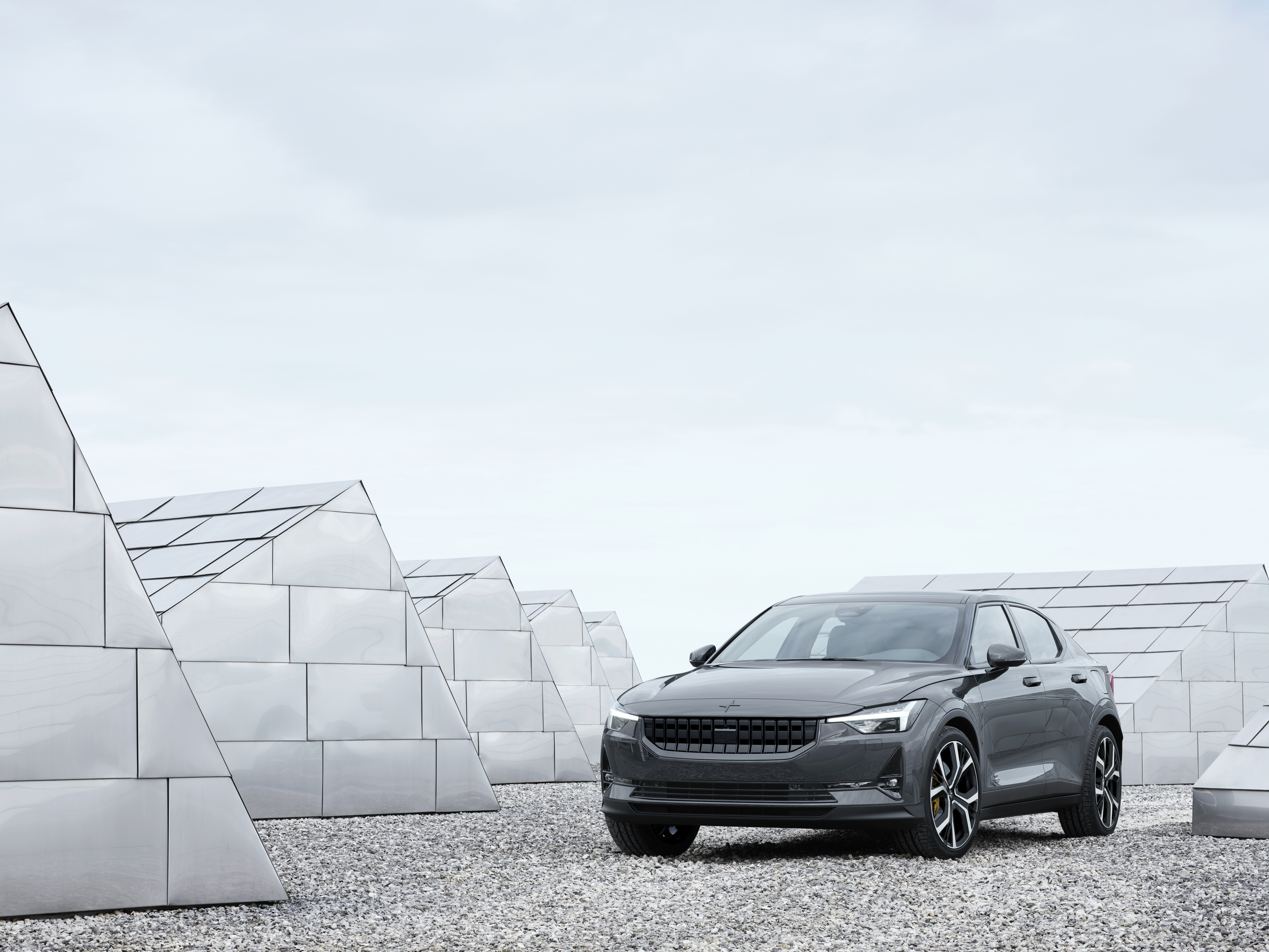 Vegans will be ecstatic that Polestar offers a leather-free interior package (save the cows!) for what they literally call a "vegan interior program" – although a Napa leather option is still available. Performance-minded customers can get excited about the weight savings from the leather-substitute – 4 to 8 kilograms depending on the vegan material chosen.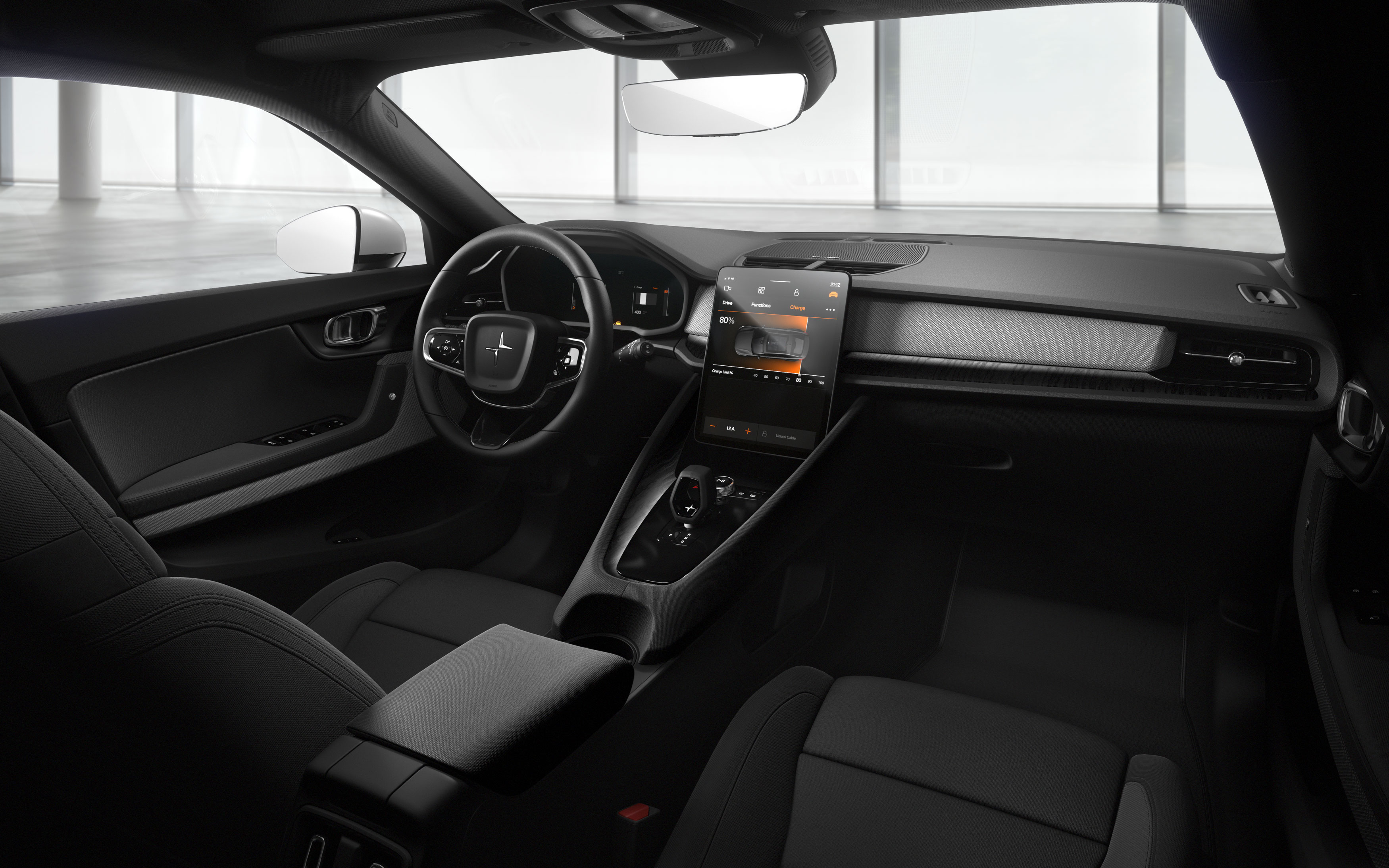 The vehicle's batteries are housed in a protective case, and Polestar showed off its "Spock" chassis bracket that is said to direct an impact outward and away from the cabin and batteries in a crash. This is welcomed news to those who saw the tragic story of the man burned alive in his Tesla Model S this week after the doors wouldn't open and the batteries caught fire. Continuing on its safety path, the Polestar 2 also features pixel LED headlights that can illuminate around up to 5 cars, allowing the continuous use of high-beams without blinding other drivers.
Sons of Speed readers considering a Polestar 2 will be happy to learn of the optional performance package, which includes upgraded brakes (with Brembo brake calipers up front), 20" alloy performance wheels with golden valve caps and gold seat belts. No price was yet available for this modest package.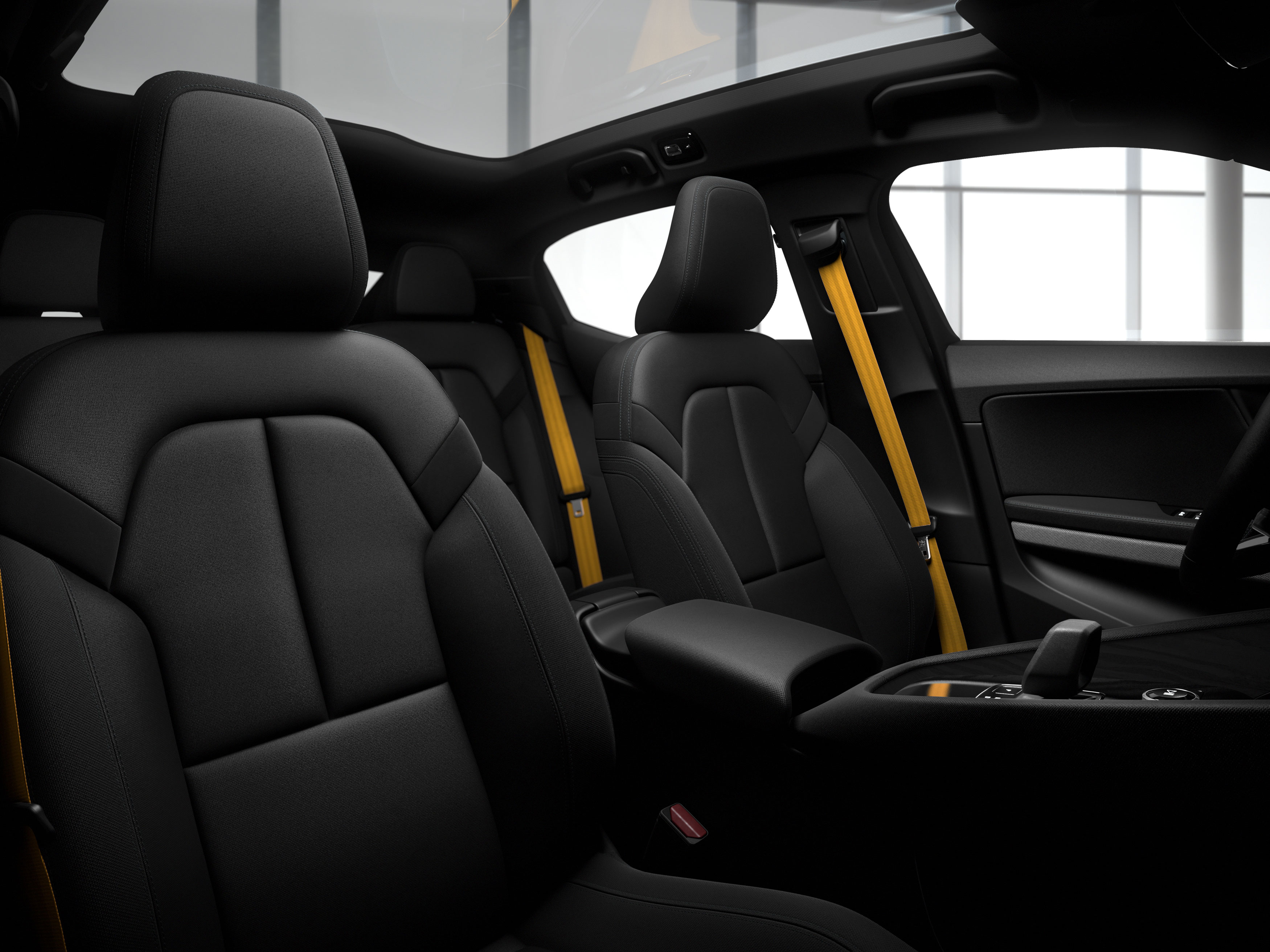 The Polestar 2 is available in six different colors: Snow (white), Magnesium (silver), Thunder (dark gray), Moon (Champaign), Midnight (blue) and Void (black). Prices start at $63,000 USD but there is a federal tax credit of $7,500 available that will bring the base price down to $55,500. There is also a subscription model available that should model Volvo's announced program of including everything but the gas (or in this case, electricity). This would mean your lease payment, insurance and maintenance would all be included for a monthly subscription fee, but details have not yet been announced. Production is expected to begin in February 2020, with the first models being delivered to the US in July 2020 (but only to Los Angeles and San Francisco, at least initially). You can configure your own car now at www.polestar.com/us/ and put a $1,000 deposit down to reserve Sweden's newest car entry – your very own all-electric Polestar 2.