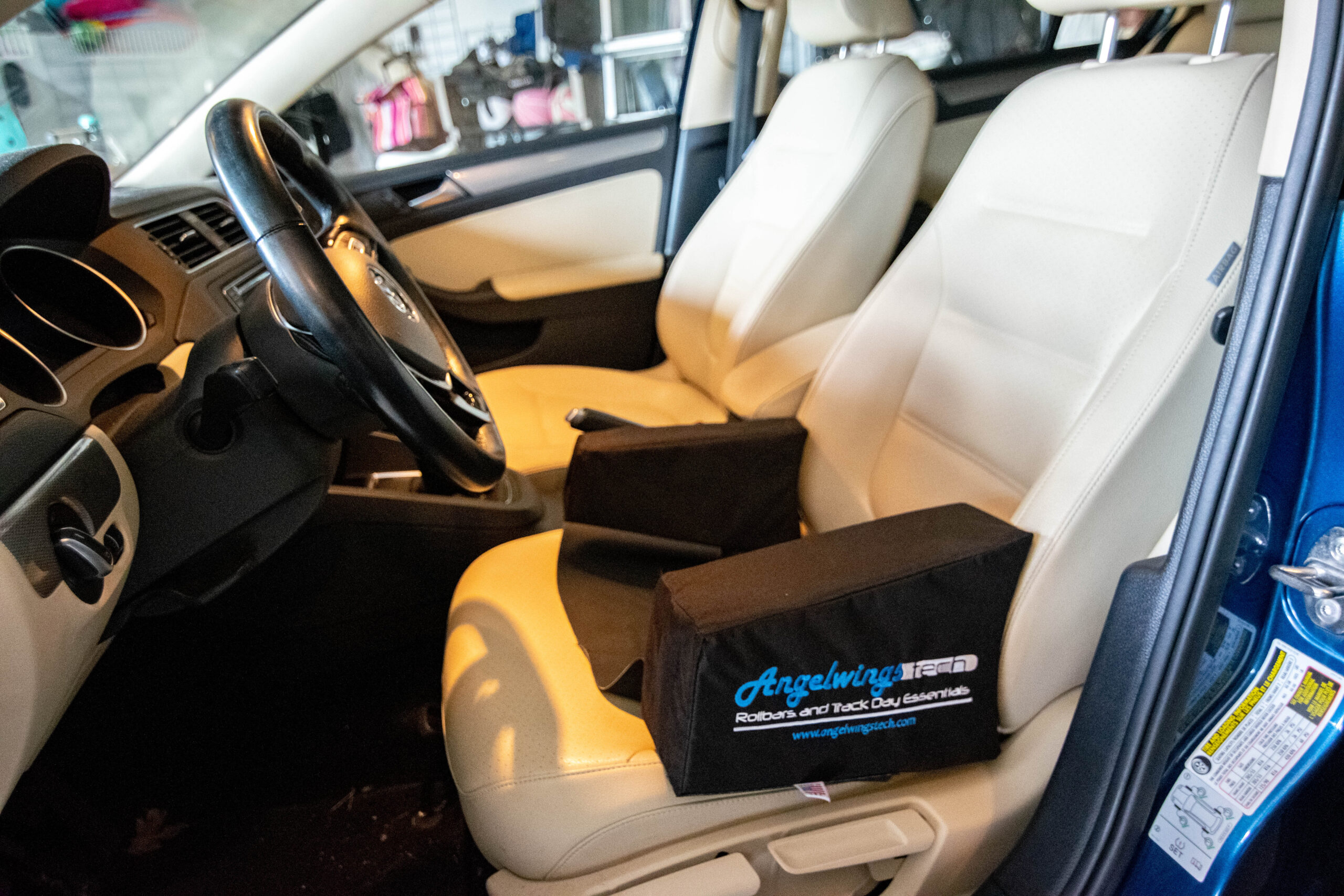 Next Best Thing to a Racing Seat?
So you have a sports car (or maybe even a sporty car) and you enjoy hitting the racetrack a few times a year for a high-performance driving event, or what we commonly call a track day. If this is you, you've probably found yourself sporting some sore knees the morning after. You try to place what could have caused the pain, and eventually you realize that during those high-G-force turns at the track, you were subconsciously bracing your legs against the door and the transmission tunnel to keep you in the center
of your seat.
Race car drivers don't have this problem as their equipment, consisting of racing seats and five-point harnesses, keeps their bodies planted and allows better control of the car. If you're serious about driving on track, then you've at least thought about putting in a dedicated racing seat – but chances are your track car is also your daily driver, pulling double duty as a weekend track warrior and weekday commuter car. Replacing your powered, heated, cooled and comfortable stock seat with a dedicated, one-piece racing seat sounds like a great idea for a summer Saturday in the paddock awaiting the green flag, but the reality of Monday morning traffic has you thinking twice.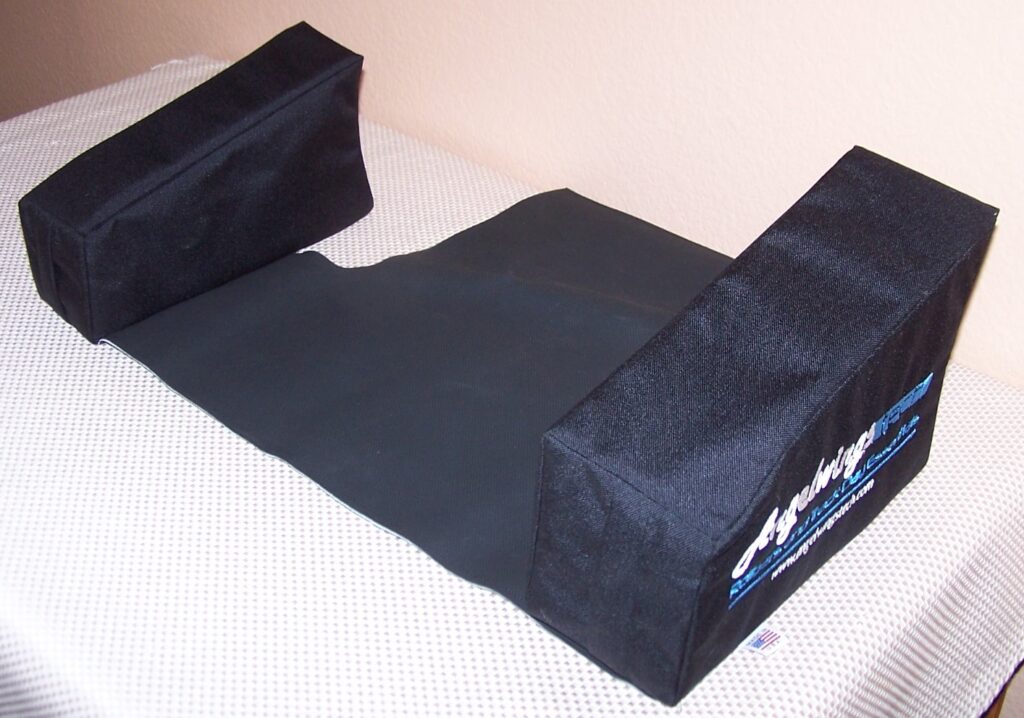 So, are there any other options for those who want their butts planted in their seat on a racetrack without giving up comfort on the street? Well, a company called Angelwings Tech out of California believes they've solved this dilemma. It's called the Angel Pad, and we recently had the chance to put it to the test at Gingerman Raceway in Michigan in the most not-for-the-track car we could find – a Lexus LS500. Even though our test car was the F-Sport version, if there was any seat that put long-range comfort ahead of sideways performance, this would be it! If the Angel Pad could hold us in place in the LS500, it can do it in any car. In fact, Angelwings Tech tells us that its biggest customers are Corvette owners, along with Camaros, Mustangs, BMW's, Porsche's – just about anything you see at your local track day. The company also makes a small-car version that's great for smaller vehicles like the Mazda Miata and Honda S2000.
"Installation" is simple – place the Pad on the driver's seat with the flap extension facing rearward. Tuck the anti-slip flap in between the seat back and bottom, slide in over the driver's side cushion, close the door and put on your seatbelt – done! The entire bottom is anti-slip rubber, and with the Angel Pads squeezing your derriere in place, say goodbye to having to brace a knee against anything to stay in place. In our testing, we were amazed at how something so simple could produce such incredible results. While there's nothing like being strapped into a full-fledged racing seat with a harness, when just your bottom is held in place in the seat, the rest of you tends to stay put as well. The result is a feeling approaching that of a true racing seat, and certainly is light-years ahead of an unsupportive stock seat – in any vehicle. While the $200 cost of the Angel Pads won't make it your cheapest track day accessory, it comes in far below the cost of a quality racing seat. And remember, the point of something like the Angel Pads is to give you the control you want on track only when you need it while keeping your car stock the rest of the week. Bottom line: the Angel Pads work as advertised to do just that; highly recommended!