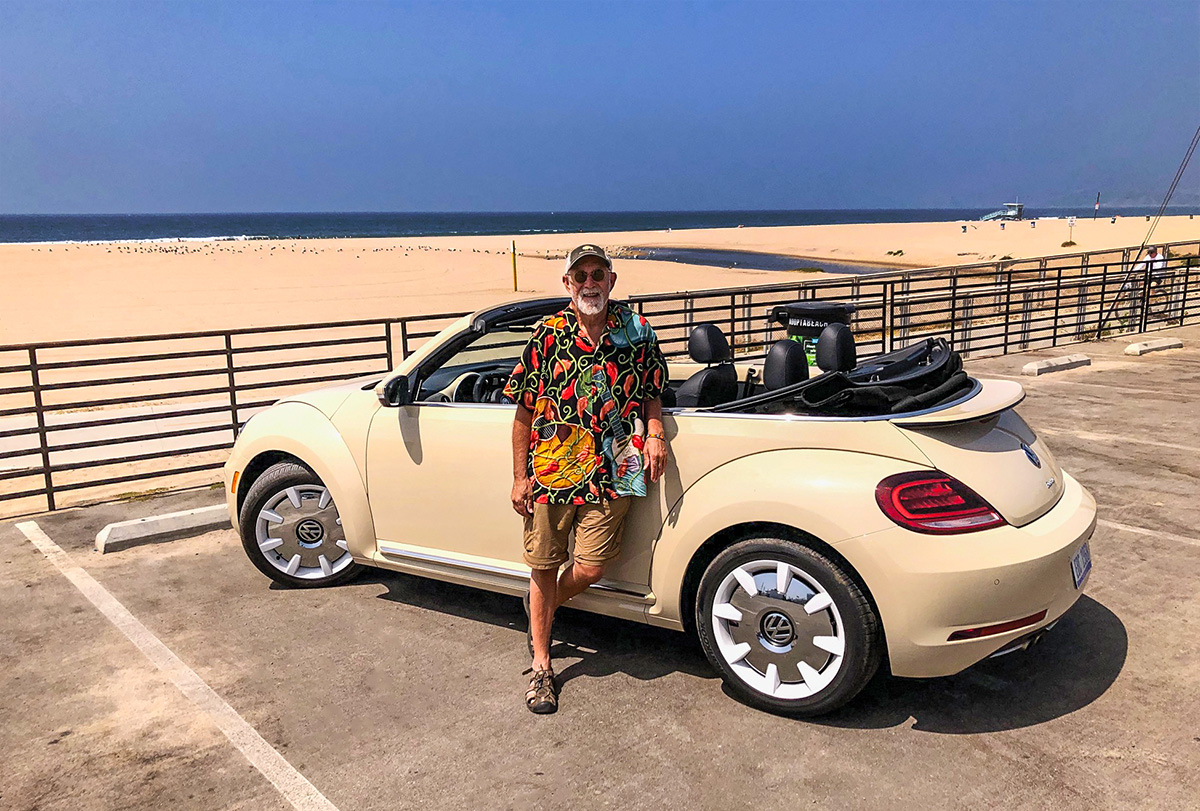 For driving iconic roads in iconic cities to hear iconic music in iconic venues, it's best to have an iconic vehicle.
If the cities are in California, best to have a convertible. If the music and venues are related to the Grateful Dead, best to make it a Volkswagen, Bus or Bug.
Staying two nights high in the steep and winding hills of Laurel Canyon pretty much ruled out the Bus, (that and the fact that the all-electric ID. Buzz is still another year or so off). I went with the 2019 Beetle Final Edition Select Cabriolet for the drive from Hollywood to Palo Alto for shows at the Greek Theater and the Frost Amphitheater by my favorite band, Joe Russo's Almost Dead (JRAD).
It was for the best.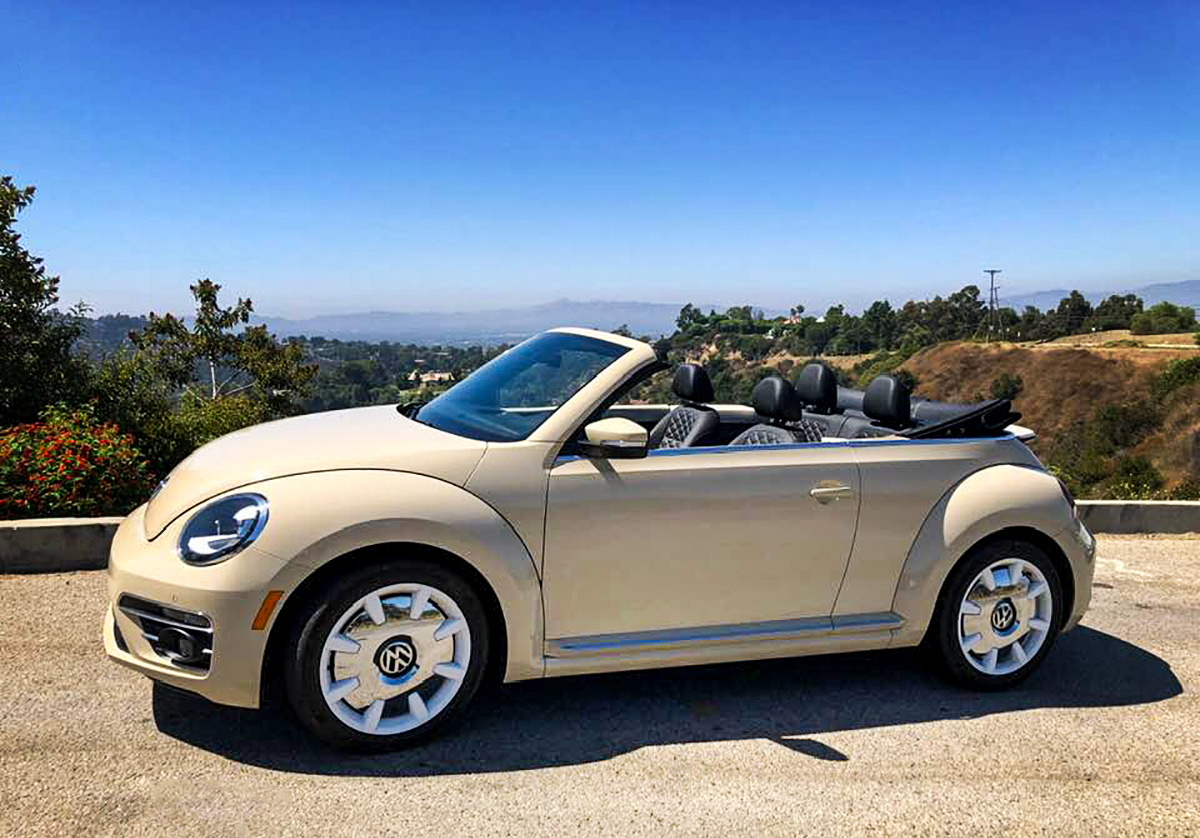 The Beetle was a big part of the weekend's big fun, handling the twisting lanes of hideaway hills and wide-open highways with equal aplomb. And showing some pretty sharp style, too, inside and out.
For the last model year of this (last?) generation Beetle (2012-2019), the Final Edition comes in both coupe and convertible, with special trim, equipment and colors. It's a nice farewell from a car that has captivated generations (and ferried many a Deadhead all those years ago).
The last of the 5,961 2019 Final Edition Beetles rolled off the assembly line in Puebla Mexico on July 10; next year will be the first since the 1940s with no Beetle in production.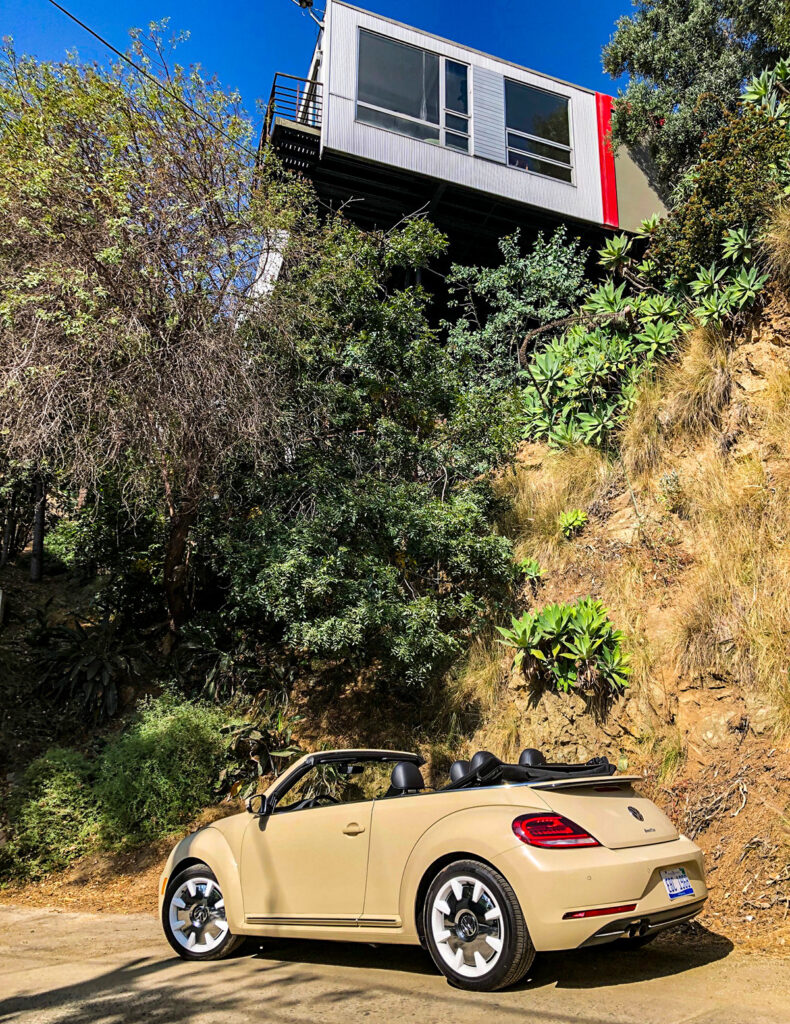 The Puebla plant itself provides another connection to the weekend's music – it opened in 1965, the same year the Grateful Dead formed, about whom the late rock impresario Bill Graham famously said, "they aren't the best at what they do, they're the only ones that do what they do." You can say the same of JRAD, unique in the way it infuses the Dead's Americana acid folk-rock-blues with strong strains of Prog Rock and Jazz Fusion.
"I'm seriously impressed," historian and former Grateful Dead publicist Dennis McNally said after riding the front-row rail at the Frost. "They have the most creative approach to playing Grateful Dead music of any band I've seen. They really have something going."
He's right. JRAD sounds like an amalgam of the Dead at its four peak periods – the intense, energetic explorations of 1968-69, the jazzy single-drummer agility of 1971-74, the orchestral grandeur and consistent excellence of 1977, and the brash power of the late eighties.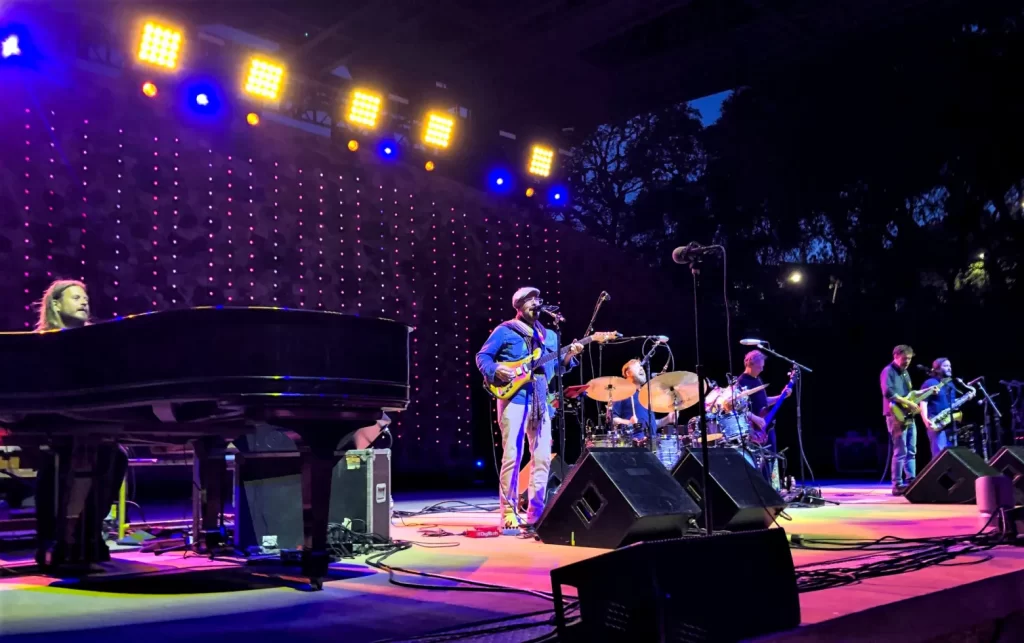 Other aspects also set JRAD – drummer Russo, guitarist/vocalists Tom Hamilton and Scott Metzger, keyboardist Marco Benevento and bassist Dave Dreiwitz – apart.
The extraordinary Russo, the head-shakingest drummer since Ringo Starr, gives a master class in force and finesse as he leads the band. He's not just the engine powering the ensemble; he's also information central, signaling changes – sometimes verbally, or with a raised drum stick, sometimes just a glance.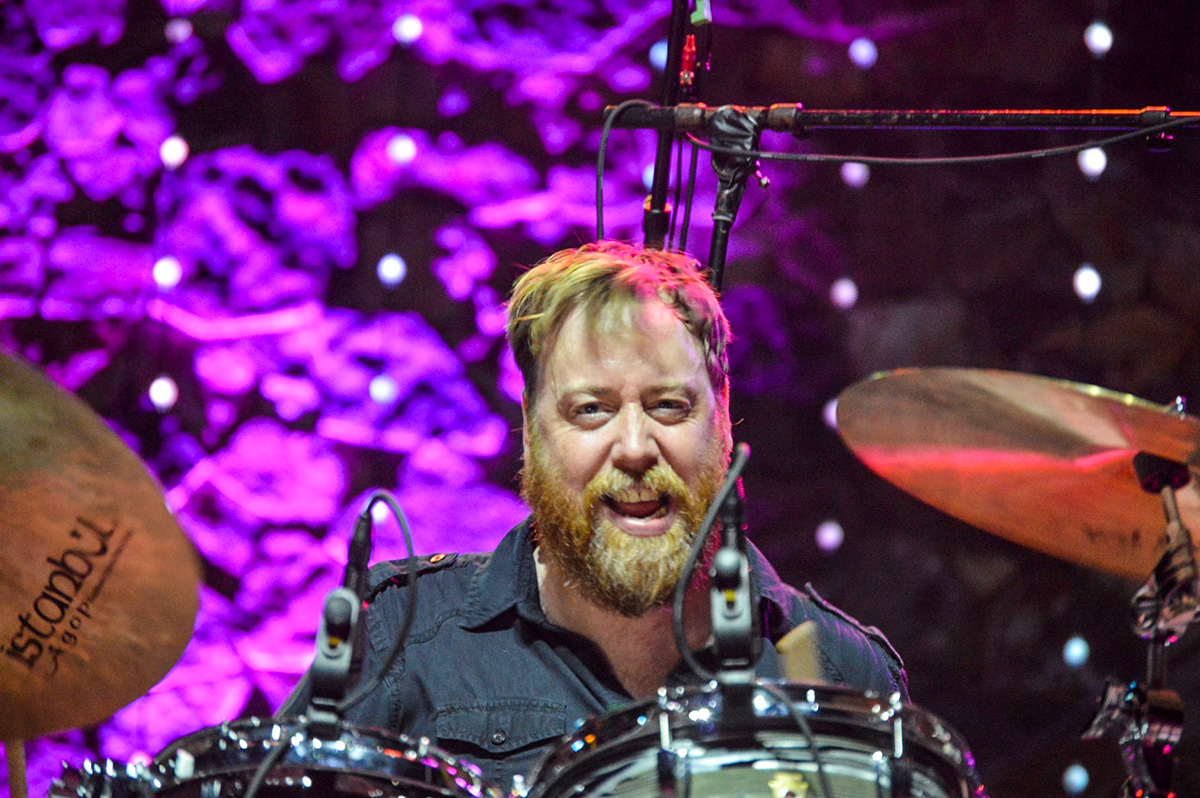 With their contrasting but complementary sound, Hamilton and Metzger give JRAD something very important, which the Dead never had – two lead guitarists. Bob Weir's unique rhythm guitar stylings were a defining part of the Dead's sound, and remain so for his band Dead & Co., but he's not a lead guitarist. Neither Hamilton nor Metzger can approach the glory of Jerry Garcia, of course, but together they can play the kind of back-and-forth or twin leads that the Dead never could and Dead & Co. can't, even with the very talented John Mayer on lead. The inventive Benevento adds creative color and rhythm, while Dreiwitz lays down a driving, lyrical bottom.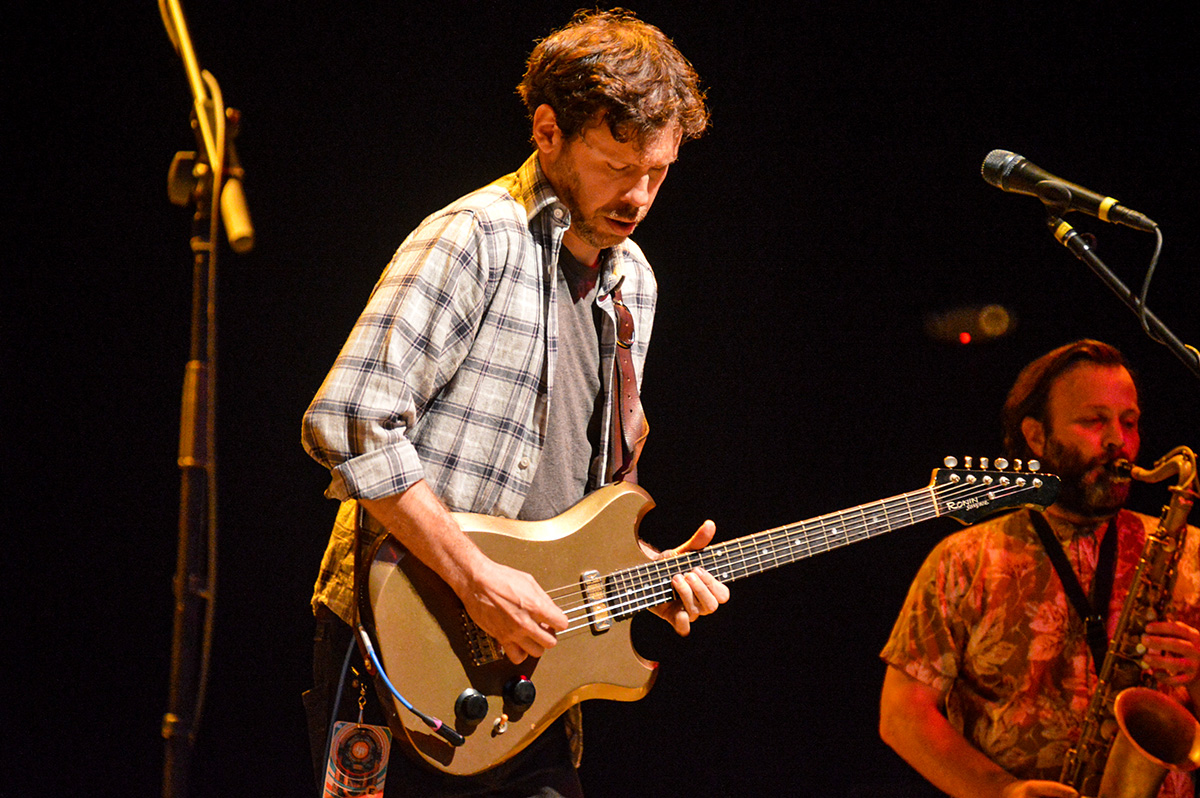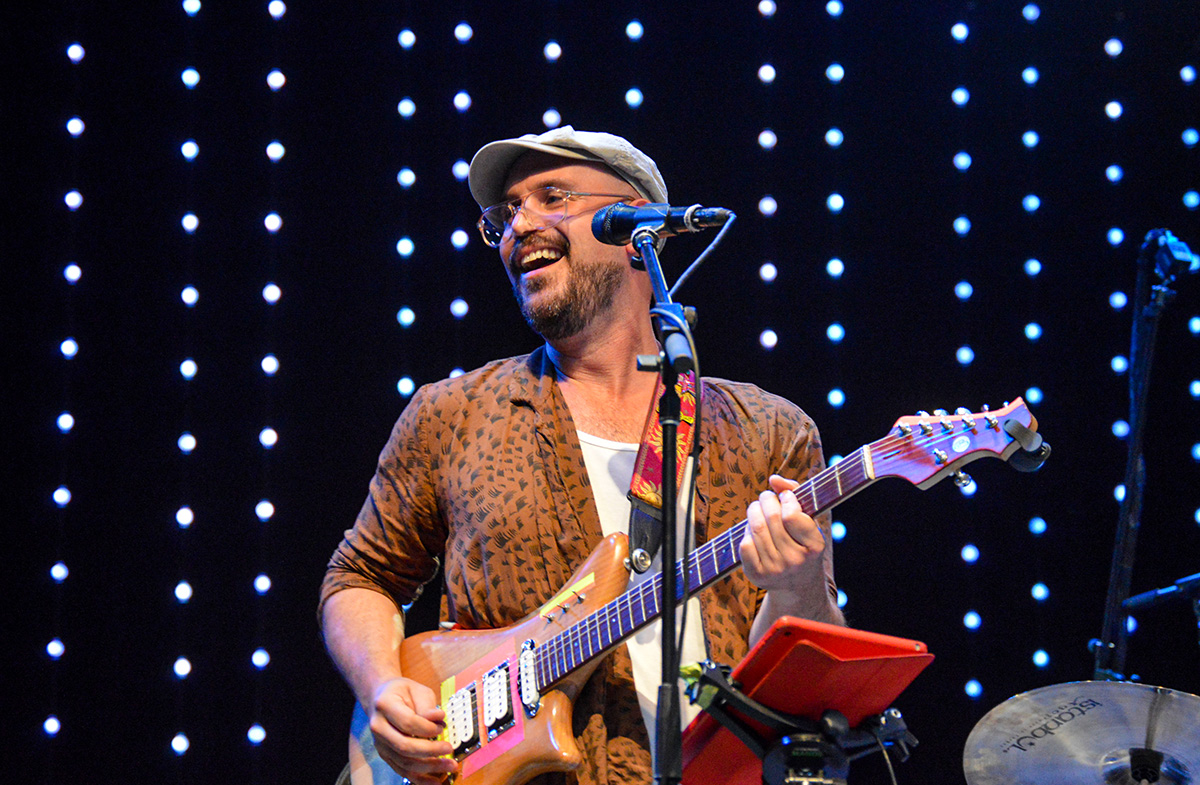 They've mastered the most interesting aspect of this music, the transitions between songs, to a degree no band ever has. The Dead had a dozen or so classic segues, which they performed beautifully (at least up to the latter years). Dead & Co. has only a handful, not always done smoothly. But JRAD seemingly has some new combination every show. Sometimes it's a sudden shift at full speed, sometimes seamless segues that can last for several minutes with no clue where they're going until a familiar chord change or a run of notes, and suddenly you're into the next song.
Or maybe not. Because the other great and unique thing band members do is drop teases into the musical mix – little snippets, sometimes as short as a bar or two, which do not become songs (but could become a defined jam if other players respond and continue the theme). Co-manager Peter Costello sorts it all out and posts an annotated scorecard after each concert noting each tease, jam and transitions.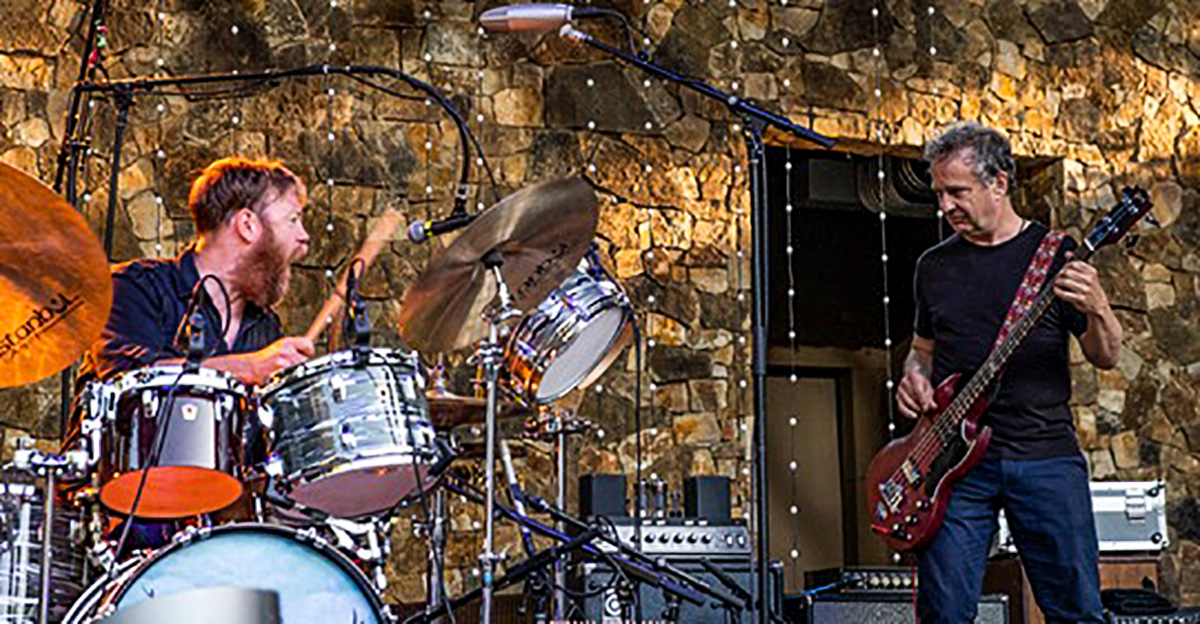 Saturday night at the Frost, two cases in point appeared at the end of the old jug band stomper, Viola Lee Blues, one of the Dead's earliest rave-ups. First, Hamilton teased the lilting "Here Comes Sunshine" for a full thirty seconds, before the band fell back into the coda of Viola Lee Blues, which ends on the line, "I've got a friend somewhere." Except they didn't sing the second syllable in "somewhere," but instead hit the first note of "Franklin's Tower," and were off for another eleven minutes. There were half a dozen sublime segues over the weekend, some subtle, some at a full gallop.
"Just frigging remarkable," McNally said later of that transition. Decades of playing together in various styles and groupings – each member has been the leader of a separate band featuring other members of JRAD – have left them able to communicate with great empathy, if not quite telepathy. "That level of communication enables them to make transitions that are stunning," McNally marveled, "(and make you say) where did that come from?"
The Beetle is having its own transition, and not in a good way. VW has been down this road before, and continues its practice of giving a little something special as a Beetle era ends.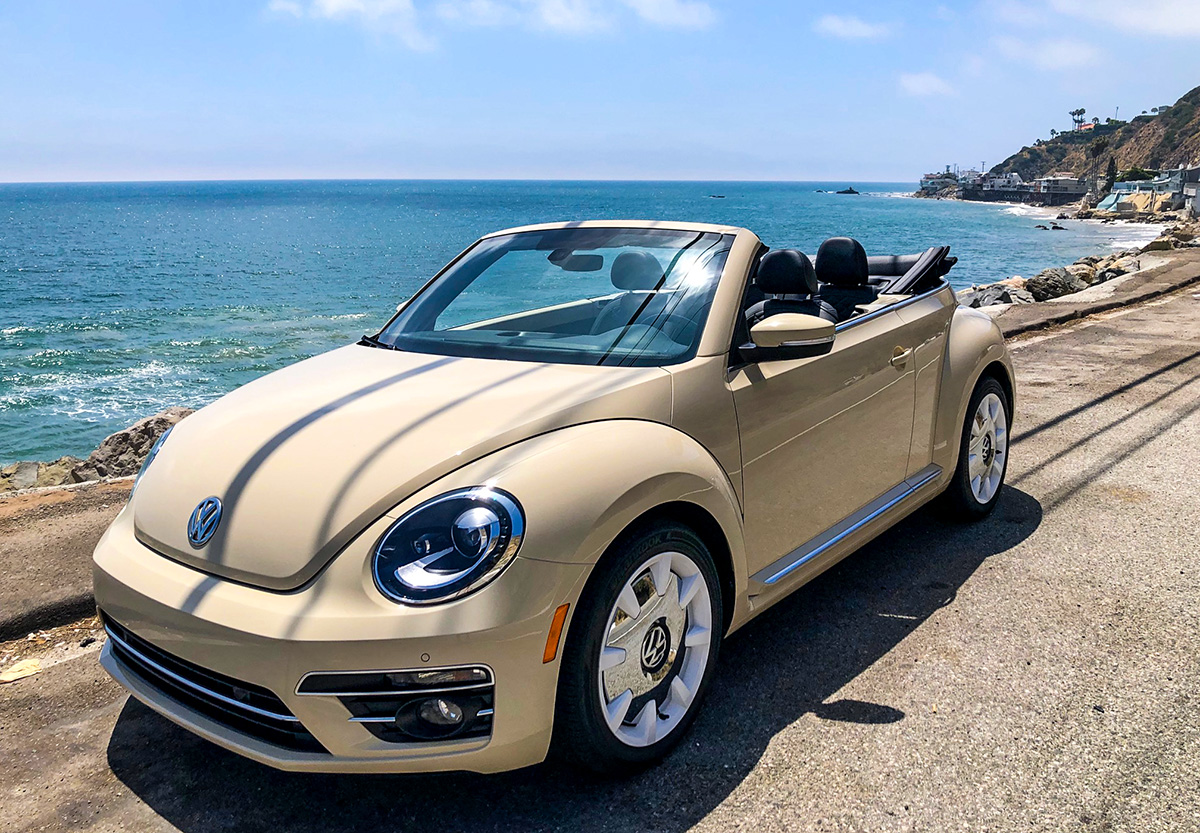 Both SE and SEL Final Edition trims come with keyless entry/ignition, automatic climate control, satellite radio, blind spot monitoring with rear cross traffic alert. The Final Edition SEL – the only SEL Beetle for 2019 – adds 18-inch white-painted alloy wheels around a chrome center disc, a plenty powerful Fender premium audio with subwoofer, Bi-Xenon headlights with LED daytime running and taillights, taillights, and fog lights (helpful driving through Marin County on a classically foggy Bay Area night.)
Mechanically, though, it's the same as the regular Beetle.
Which was well more than sufficient for my varied needs. The 174-horsepower, 2.0-liter turbocharged 4-cylinder engine with a 6-speed automatic transmission was as peppy as traffic allowed and as powerful as an open freeway required. It was nice to have the Tiptronic manual shifting mode while working my way up and down the steep canyon hills, but I doubt I shifted with any greater efficiency than the car did automatically.
And what roads to drive – is there a city with a greater number of iconic street names and intersections? Hollywood and Vine, Sunset Boulevard, Santa Monica Boulevard, Wilshire Boulevard, The Pacific Coast Highway. Mulholland Drive, Rodeo Drive, the 405. The 1, the 10, the 101, the 110. The Sunset Strip.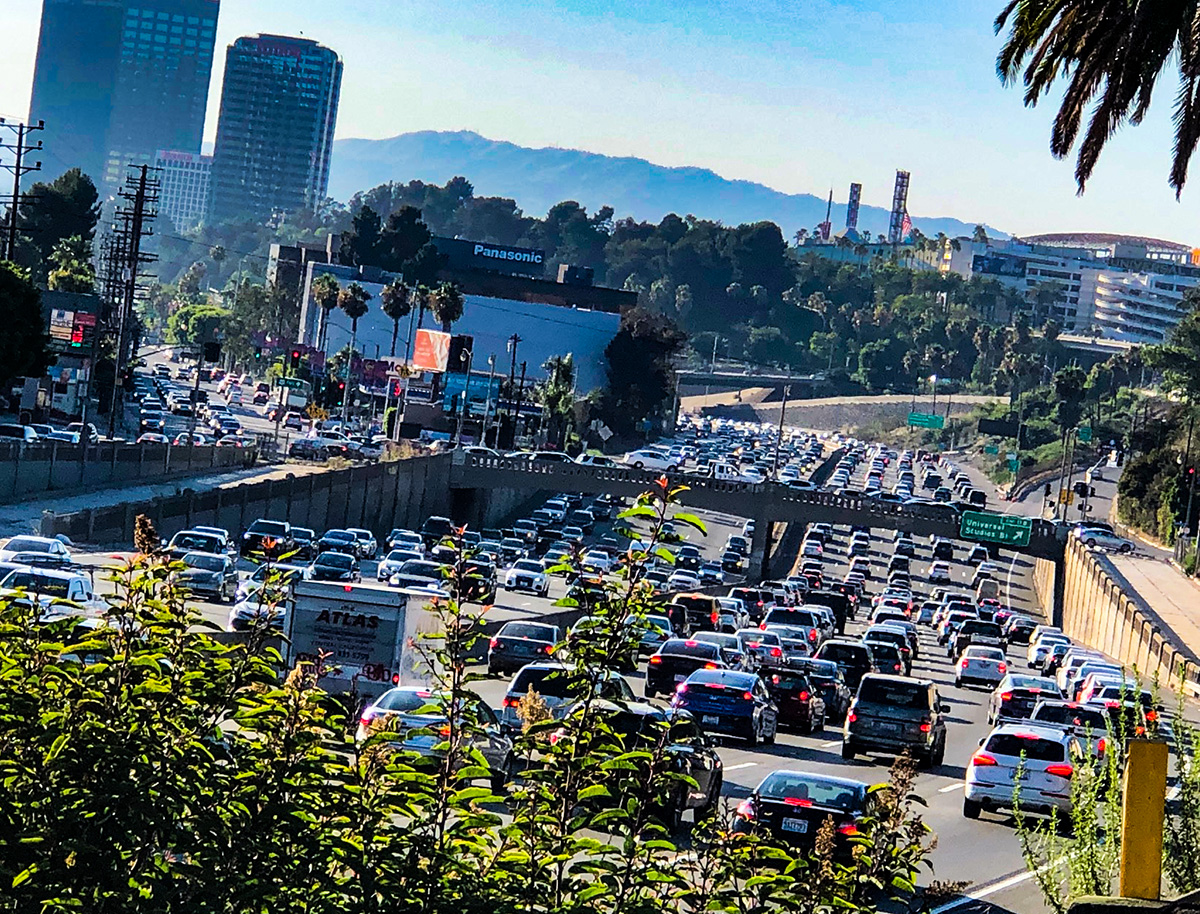 I live in Madison Wisconsin, and never have to travel at peak times, so I was a bit apprehensive about LA's titanic traffic jams. I did see some jammed highways but never had to get on them, and only had one seriously slow stretch early one evening on Sunset Boulevard. But I never heard any honking – drivers knew they were going to be in traffic jams and were mellow about it. And real time Google maps let me anticipate and avoid a few other problem areas.
Although the Type 1 Beetle (a/k/a, "the Bug") ended US sales in 1979, it continued in production at the Puebla plant until 2003, bowing out with two exclusive colors for its Ultima Edicion, Aquarius Blue and Harvest Moon Beige. Of the 2019 Beetle's five colors, the two Final Edition exclusives give a modified callback – Stonewashed Blue and the gloss beige of Safari Uni.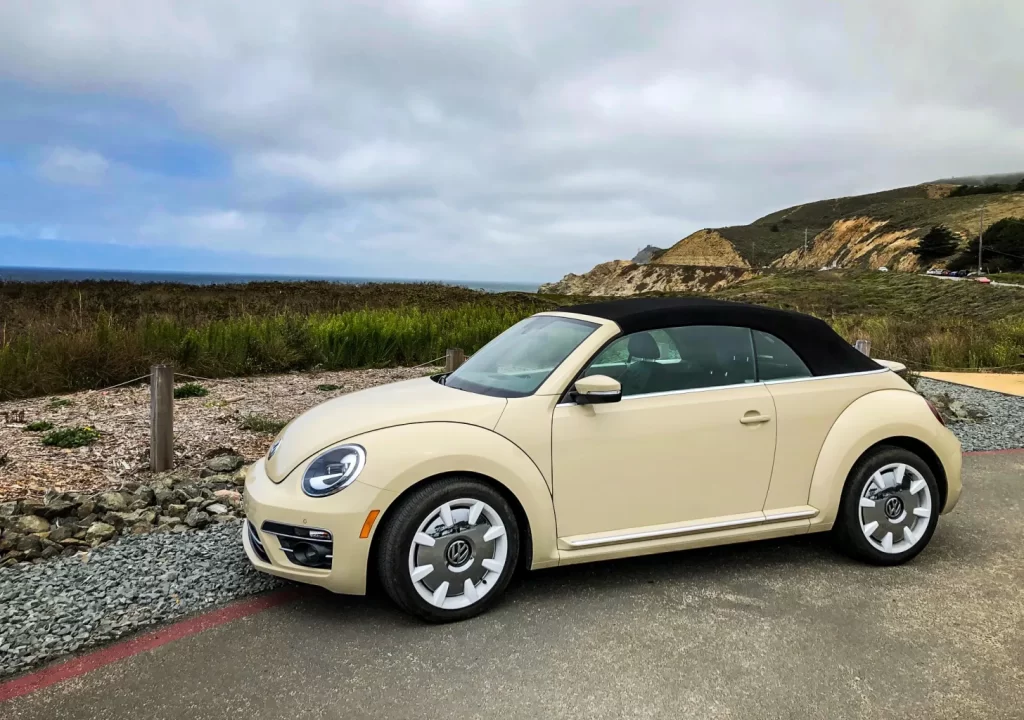 I like to name the cars I get to drive and write about; the Safari Uni SEL I drove for five days had to be named Sandy.
It was a glorious Southern California day, so I headed up the Pacific Coast Highway to Malibu. Coming back, a stop at Will Rogers State Park, and a stroll down the beach to the Santa Monica Pier, which somehow left me with a torn meniscus. Well, I didn't come to dance, anyway, I came to listen.
Starting that night at the first iconic venue of the weekend, the Troubadour on Santa Monica Boulevard, where musical history happened. It's where Elton John made his America debut in a week-long residency in August 1970 and became a star. Buffalo Springfield and the Pointer Sisters made their live debuts here, Joni Mitchell and Kris Kristofferson gave their first California performances on its stage.
Janis Joplin partied at the Troubadour the night before she died of a heroin overdose. It's where Lenny Bruce was arrested for obscenity, and a drunken John Lennon and Harry Nillson were thrown out for heckling the Smothers Brothers. It's where Carly Simon met James Taylor, Eagles co-founders Glenn Frey and Don Henley met at the bar, and Tom Waits met his future manager at an amateur night. "That's where you went to hang out," singer Linda Ronstadt reflected recently in a New Yorker interview.
And it's where I saw one of today's finest hardcore troubadours, Steve Earle & the Dukes, in a sold-out two-night engagement. Promoting his new tribute album of songs by his musical mentor, the late Guy Clark. Earle gave an intimate and powerful performance of Clark deep cuts and classics like "Desperados Waiting for a Train," " L.A. Freeway," his own "Copperhead Road" and "Old Friends," and a great encore mashup of his "Sweet Little 66" with Bruce Springsteen's "Racing in the Street" and "Pink Cadillac." I'm eager to see the show again in November at another historic venue, closer to home — the beautifully restored 1901 Stoughton Opera House, about twenty miles south of Madison.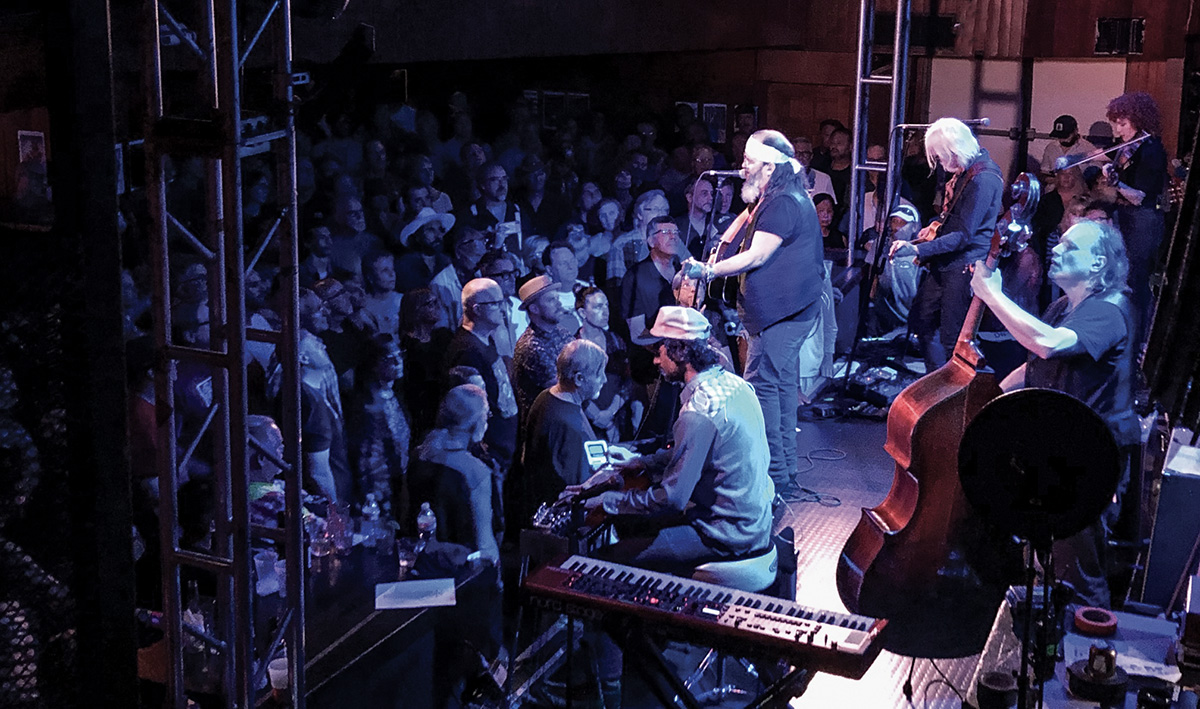 A lot of the things that happened at the Troubadour involved musicians who came down from Laurel Canyon; maybe not quite the moveable feast of Paris in the 1920s, but the greater Laurel Canyon community was a critical component to pop music of the '60s and '70s.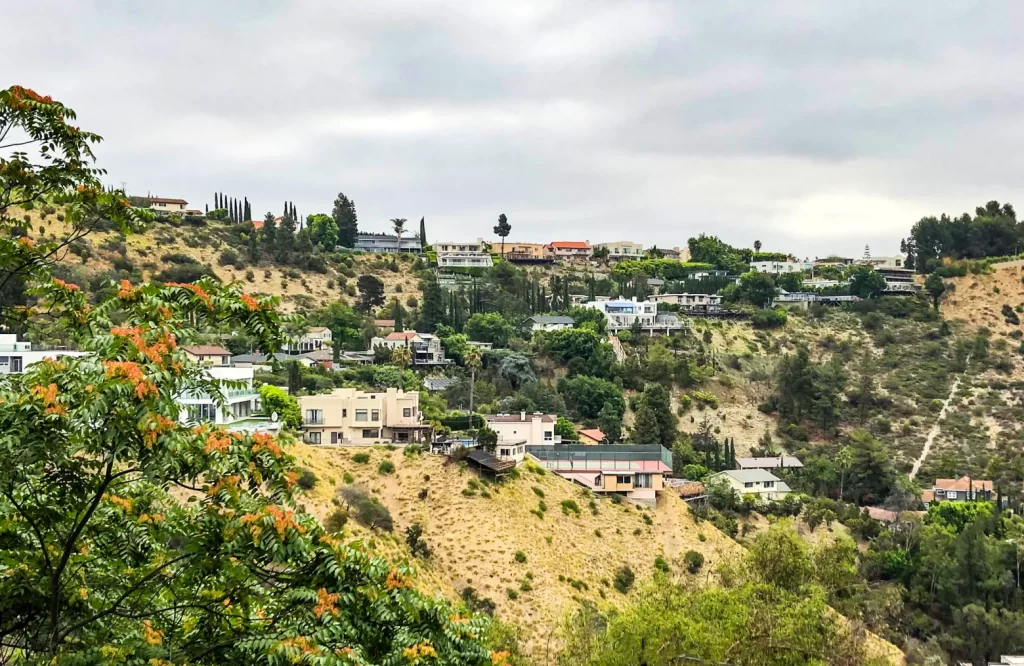 There's the cottage at 4217 Lookout Mountain Avenue where Graham Nash wrote "Our House" for Joni Mitchell, with Frank Zappa's duck pond just down the way. There's 8021 Rothdell Trail, right behind the Canyon Country Store, where the Doors' Jim Morrison wrote "Love Street" and most of the Waiting for the Sun and Soft Parade albums. The Mamas and the Papas, Poco, Eagles all came of age here; the cover photo of Tapestry was taken in Carole King's Laurel Canyon living room. It's where David Crosby, Stephen Stills and Graham Nash first raised their voices in three-part harmony (although debate continues over whether they did so at Joni's house or at Mama Cass Elliott's). "It was a little magical hillside canyon," the late Eagles' co-founded Glenn Frey recalled for a Vanity Fair oral history. "There was just something in the air up there."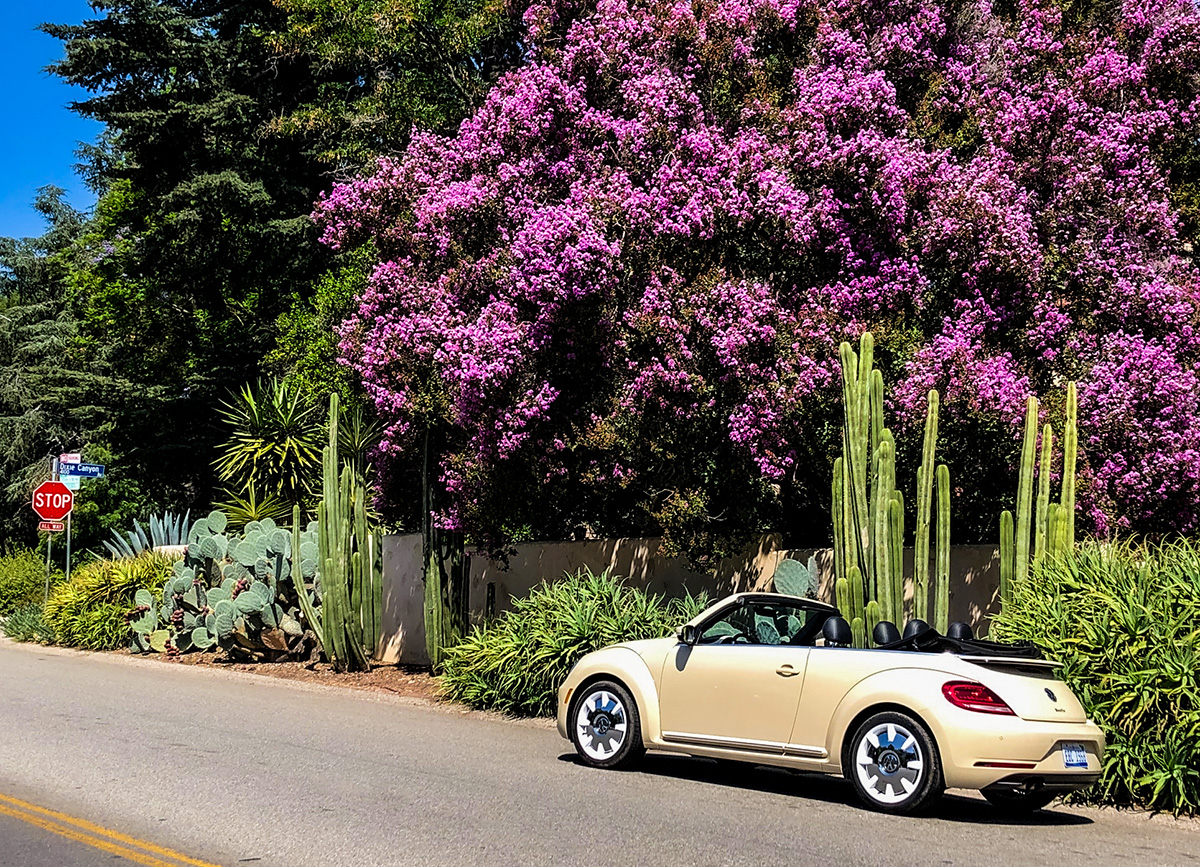 And it had been there for a while – it was at a Laurel Canyon home in 1948 that the actor Robert Mitchum and two actresses were arrested for smoking marijuana. The conviction was later overturned, long after Mitchum had served his 50 days.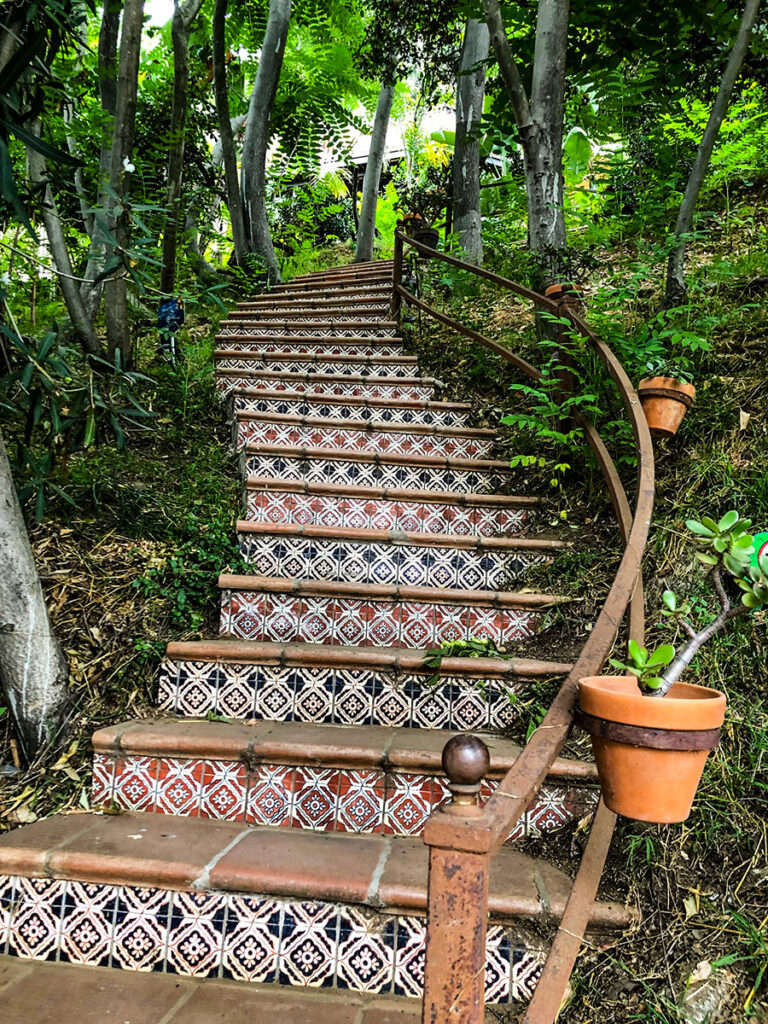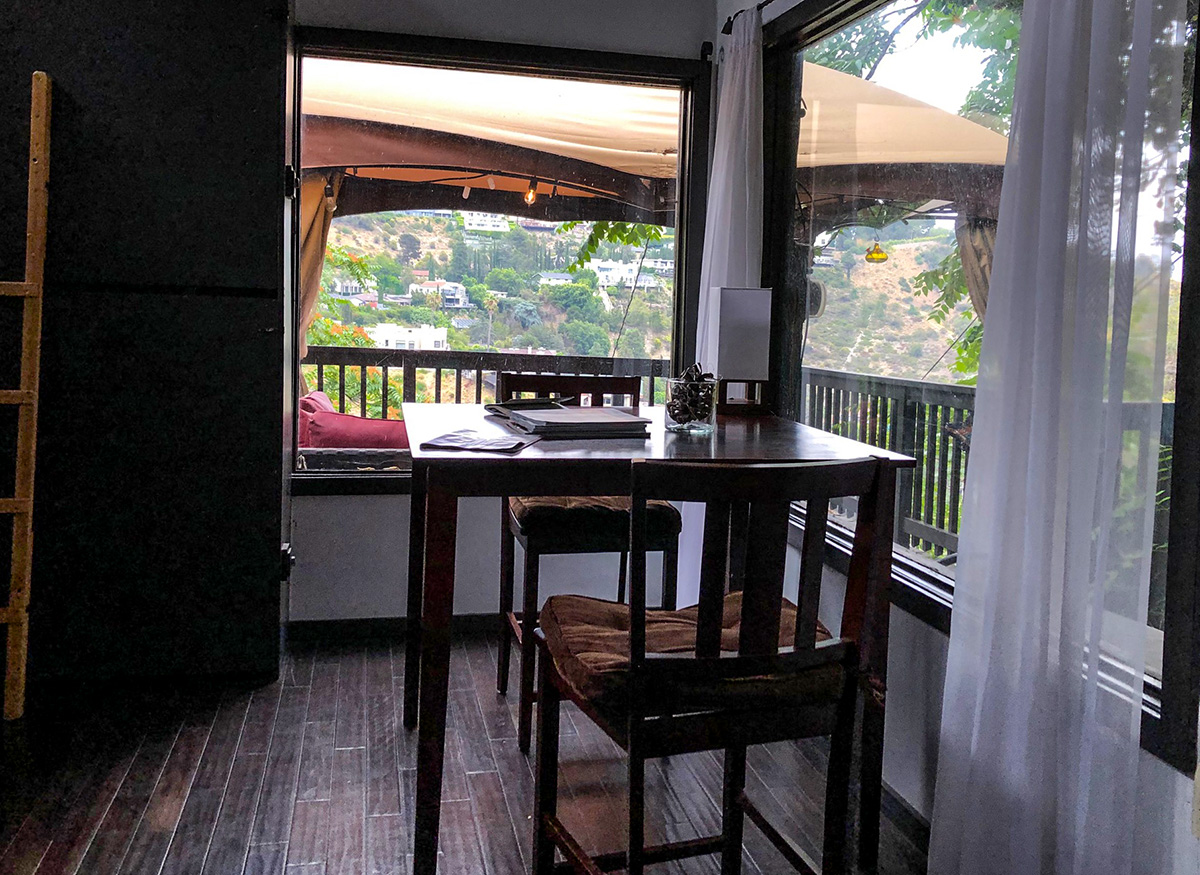 And the canyon is just across the 101 from Griffith Park, making an Airbnb just off Laurel Canyon Blvd a perfect base for a Friday night show at the Greek Theater. Well, almost perfect thanks to a little problem with the WiFi. And my wounded knee wasn't thrilled about the three flights of stairs, but the views were indeed as impressive as advertised and the neighborhood overwhelming.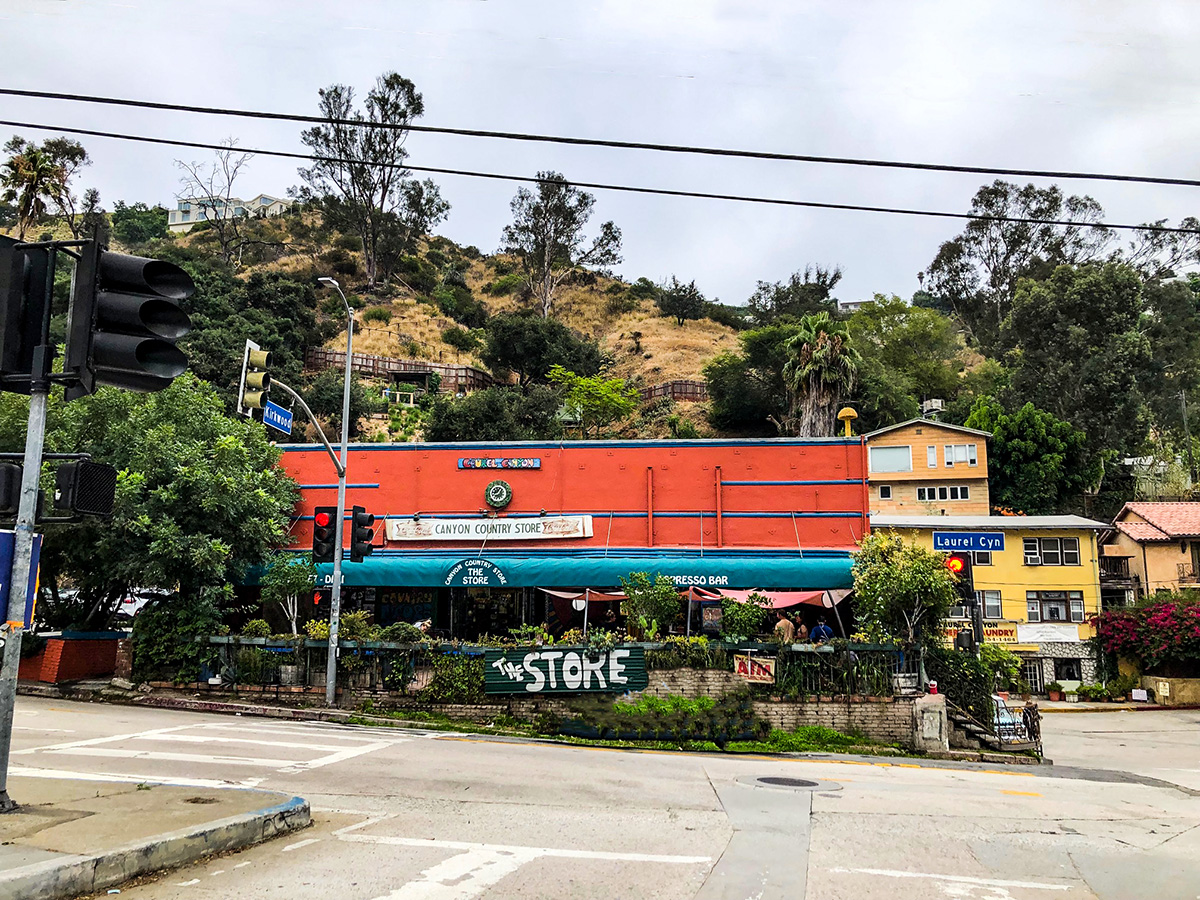 Sandy's technology was not quite overwhelming, but a bit of a mixed bag. There's a single USB port with no charging capability and an adequate but modest 6.3-inch touch-screen. The navigation system got me home from parts unknown late at night after the concert, there's Apple CarPlay/Android Auto smartphone integration, and 12-volt outlets front and back. One very nice touch – ambient lighting to accent the speakers and other areas, setting a real mellow mood driving home after the shows.
There are also some nice low-tech retro touches, including a secondary "käeferfach" glovebox in Safari Uni beige, and burnished steel on the pedals.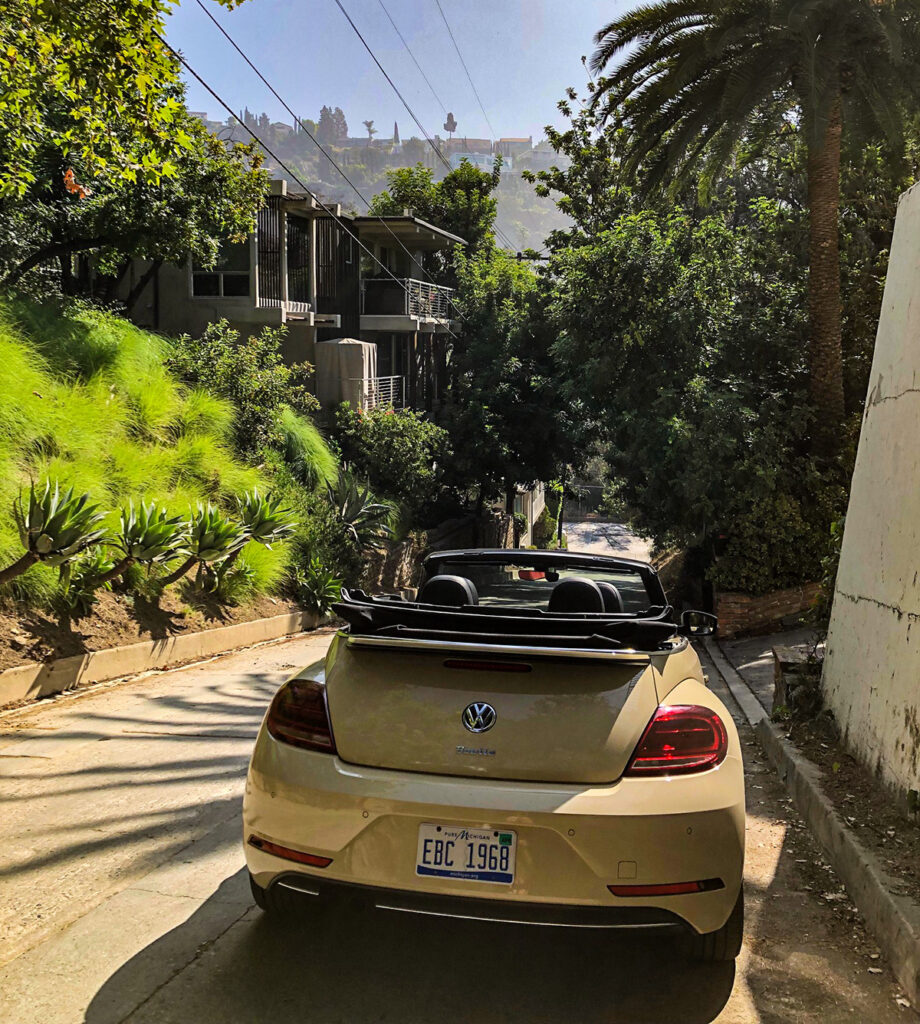 I'm used to a hardtop convertible (Lexus 250C), which can only be operated in park and takes more than twenty seconds to convert; Sandy's rag-top converted in less than half that and could be operated at speeds up to 31 m.p.h. which came in handy when a sudden squall developed Sunday on the outskirts of Half Moon Bay.
As s subcompact convertible, Sandy's trunk is tiny (7.1 cubic feet) with a small opening. At least the rear seats each fold down flat, providing a bit more access and storage. Not having to account for the top, the Final Edition coupe provides more than double the space, 15.4 cubic feet.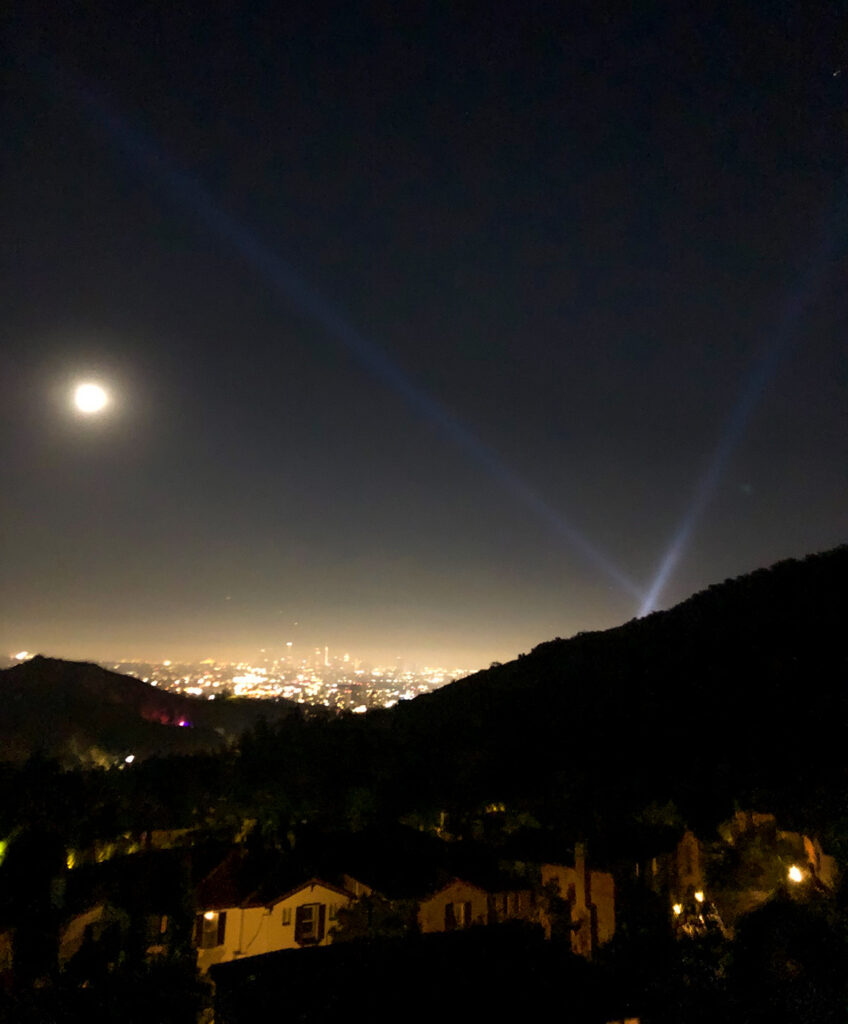 You could curate a film festival (and somebody probably already has) with movies making use of Griffith Park locations – including Rebel Without a Cause, The Searchers, La La Land, The Terminator, and Sunset Boulevard. Griffith Park was designated a Los Angeles Historic-Cultural Monument in 2009; Friday night, JRAD created its own cultural monument at the park's Greek Theater.
The park and theater owe their existence to the life and crimes of Welsh newspaperman/industrialist/philanthropist Griffith J. Griffith (yes, his parents thought the name so nice they used it twice). After emigrating in 1865, Griffith worked his way to San Francisco where he learned so much about mining as a newspaper reporter in the late 1870s that he started investing in mining syndicates; within just a few years he became so rich he could buy 4,000 acres in the Rancho Los Feliz Mexican land grant in Los Angeles. In December 1896, he gave the city "a Christmas present" of 3,015 acres for "a place of rest and relaxation for the masses," which he said was a way to "pay my debt to the community in which I have prospered." The city duly named the park in his honor.
But then in 1903 he shot his wife Mary Alice as she knelt on the floor before him in the presidential suite of the Acadia Hotel in Santa Monica. Disfigured and blinded in her right eye, Mary Alice testified that Griffith, who had been presumed to be abstemious, was in fact an alcoholic with paranoid delusions. Convicted of assault with a deadly weapon, Griffith was sentenced to two years at San Quentin Prison with treatment "for his condition of alcoholic insanity."
Upon his release in December 1906, Griffith became an advocate for prison reform, and offered another Christmas present to the city – funding for a theater with its stage modeled on a Greek temple and a Hall of Science. The City Council accepted the donation, but the Parks Commission apparently thought the money too tainted, and sued to block the donation. Griffith played the long game; when he died of liver disease in 1919, he bequeathed the bulk of his $1.5 million estate to the city — and this time, it accepted, building the Greek Theater (opened 1931) and the Griffith Observatory (1935).

The theater has gone through some changes, including an earthquake retrofit and the covering of the distinctive "Greek" columns, leaving it perhaps the best publicly owned (but privately operated, by SMG) small outdoor venue in the country.
Friday night, the music met the setting in a special way, as multi-instrumentalist wind man Stuart Bogie sat in for the entire show on tenor sax, clarinet, and flute. A longtime member of the Afrobeat band, Antibalas, the Brooklyn-based Bogie was an active and important participant throughout the night. The first set was epic, just four songs in eighty minutes. The second set was just as exciting, with indie alt-country rocker Eric D. Johnson, (Fruit Bats), sitting in to cover Phil Lesh's "Unbroken Chain" and Van Morrison's "Caravan," as performed at the Band's "Last Waltz."
I always hope for a Bob Dylan cover, especially "Tell Me, Momma," a Metzger vocal tour de force, or "A Hard Rain's A-Gonna Fall," wherein Hamilton channels Dylan's 1975 Rolling Thunder Review arrangement. They didn't play either this weekend, but there's always next time.
One of the striking things about JRAD is how much fun most of them look like they're having. Russo, Hamilton and Benevento in particular are frequently beaming at each other, sometimes even laughing.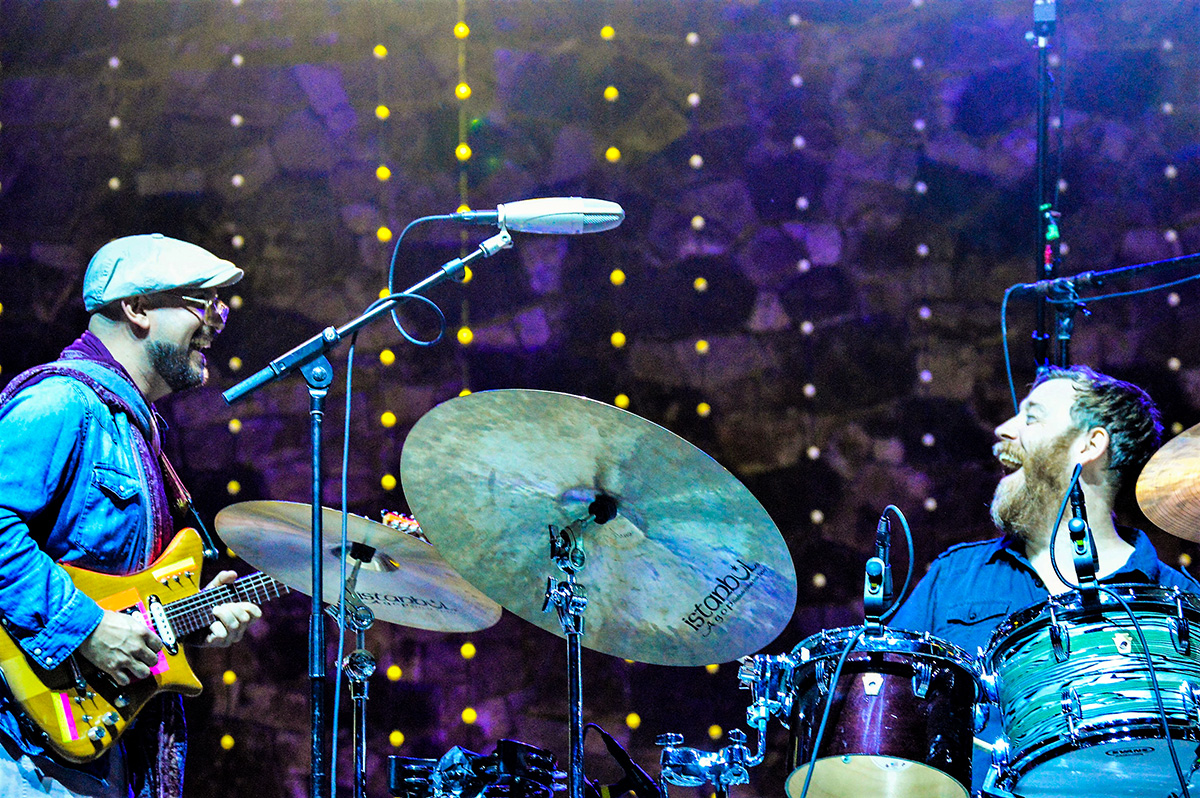 Which for Russo is remarkable; earlier this year, he had scheduled reconstructive surgery to deal with Adhesive Capsulitis in his right shoulder. He had played concerts with a frozen shoulder for almost two years without anyone outside the band knowing. Hoping to avoid the surgery, he started seeing a myofascial therapist whose shoulder-wrenching manipulation was so painful, Russo said he would, "scream and cry like a five-year-old."
That did some good, but the real recovery came when Phish bassist Mike Gordon recommended he read The Divided Mind by the late NYU physician John Sarno, who theorized – without full endorsement by the mainstream medical community – that the psychosomatic "Tension Myoneural Syndrome" caused much physical pain through stress, trauma, and anger. Russo, who practices transcendental meditation, came to see that he had never processed the pain of his mother dying when he was eighteen. Once he did, and addressed some other repressed issues, the shoulder loosened up; last November, he played his first pain-free show in two years.

Seeing that laughter, and the locked-in eyes, becoming privy to the constant non-verbal communication, without any obstruction – that's why RADdicts, this era's Deadheads, get in line hours before the show, to get as close as they can, ideally on the rail. And with JRAD only playing 30-40 dates a year, each short run of 2-3 shows is special, bringing members of the RADFAM, or RAD KREWE, flying in from around the country.
The RAD KREWE – about evenly split between those old enough (40 or so) to have seen the Grateful Dead before Jerry Garcia died in 1995 and those too young (the "NSJ," for "Never Saw Jerry") – is another nice thing about JRAD. In addition to being kind and interesting people with good taste in music, they're a creative bunch, making special pins and printing posters commemorating each show. JRAD will never have symbols as iconic as the Dead's, but their fan art is much better (and generally given away or traded like this pin I acquired.)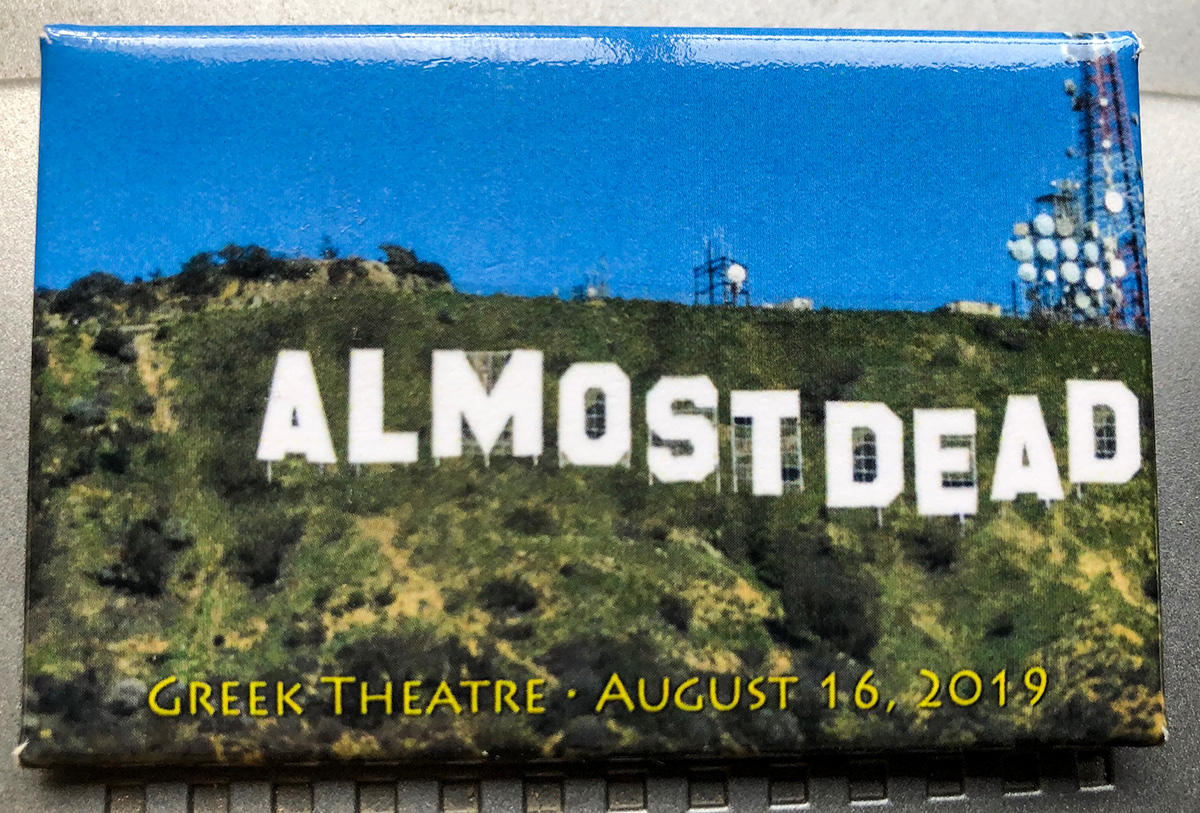 Saturday morning, I was up early for some more architectural sightseeing through the canyon, then hit the highway for the drive up I-5 and an early evening JRAD show at the historic Frost Amphitheater, on the campus of Stanford University.
I don't know how much the rear spoiler affected the aerodynamic lift to improve Sandy's performance and fuel efficiency, but it looked sharp. I missed having Adaptive Cruise Control, but Sandy ate up the 360 miles in fine time and the five-hour drive was blessedly without incident. But not without smells, good and bad. Even if I hadn't learned of Gilroy, CA because of its recent white supremacist/domestic terrorist shooting, I'd have known just driving through that they grew a lot of garlic there. Just as I knew, both before and after I could see it, when I was passing a large-scale CAFO hog farm. Time to put the top up, at least for a little while; good thing I hadn't affixed the convertible top cover.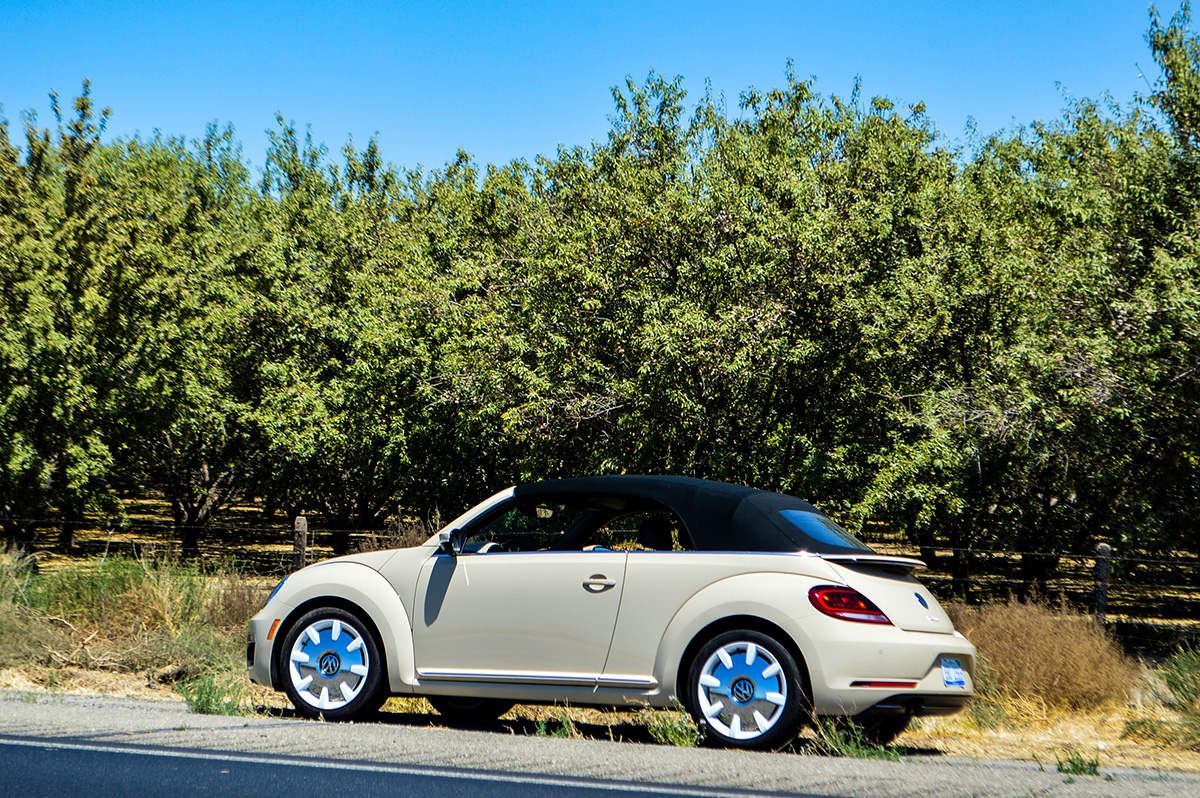 I'm big on being comfortable, and Sandy surpassed my standard. Maybe it was the nifty diamond stitching on the black leather or the lumbar support, but I could have sat in the eight-way, manual, heated sport seats for another five hours. That's the front seats; for anyone larger than a child, the back seats are pretty tight.
Although the Grateful Dead is commonly considered the archetypal San Francisco band, its creation narrative really begins in and around Palo Alto, where Garcia, lyricist Robert Hunter, and singer Ron "Pig Pen" McKernan all lived years before the Dead, and where the Dead had its debut (while still called the Warlocks) in May 1965 at Magoo's Pizza Parlor in neighboring Menlo Park. The Palo Alto area was also home to author and counter-culture icon Ken Kesey, who came to Stanford on a creative writing fellowship and became the lynchpin between the Beat generation and the hippies. It was Kesey who threw the LSD-fueled parties at his place in La Honda, about 15 miles southwest of the city, where Garcia first met Beat icon Neal Cassady ("Dean Moriarty" in "On The Road"), and then the 16 or so public Acid Tests with music by the incipient Grateful Dead.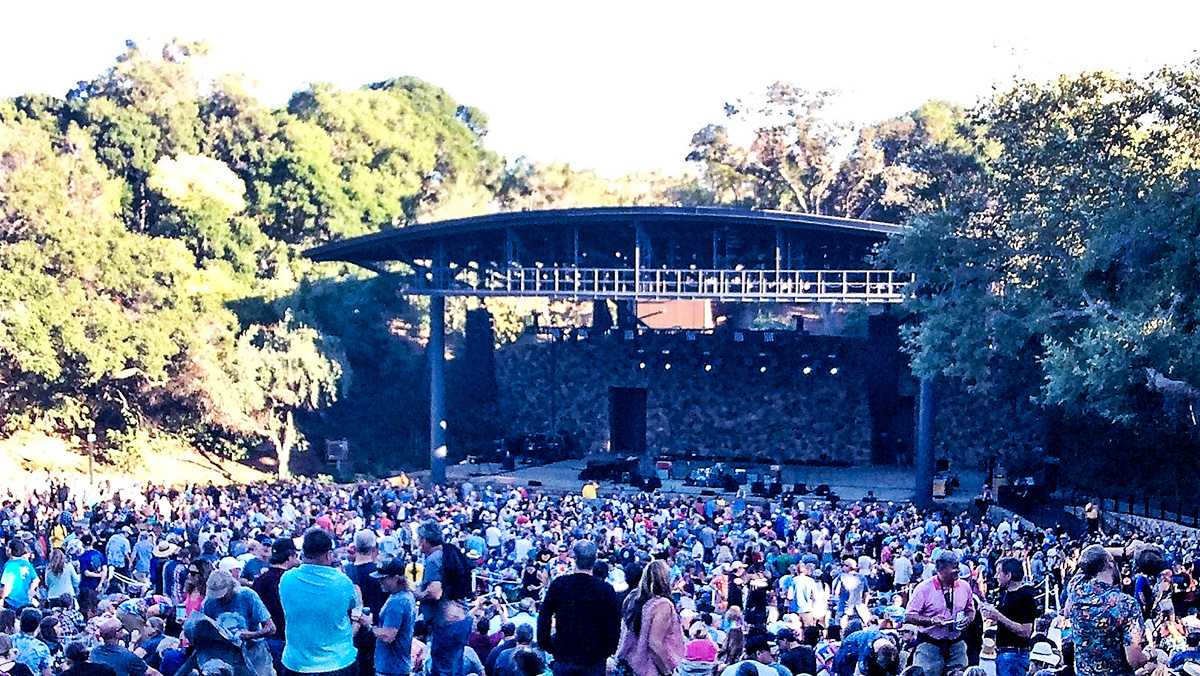 So it was fitting that Stanford's Laurence Frost Memorial Amphitheater, funded by the parents of a student who died of polio shortly after graduation in 1935, became a favorite venue for many Deadheads, who flocked to the 14 shows there from 1982-1989.
With terraced sections sloping upwards from the stage nestled among trees, great sight-lines and acoustics, the Frost was a prominent venue for many years after opening in 1937. But it fell into disuse due to meager amenities (temporary toilets) and inadequate infrastructure (patrons entered by climbing over a berm). A just-completed $38 million renovation has turned it into a showplace with accessible entrances, permanent restrooms, a new stage and a proper and well-appointed backstage area, replacing open-air tents amidst the trees.
The band rose to the occasion of the location, again with Bogie playing a prominent part all night long, intensifying the band's jazzier tendencies. His bass harmonica set the pace for a mysterious, spacy jam opening the second set that dropped down gloriously into the Dead's paean to messianic zealots preaching on the burning shores of California, "Estimated Prophet." "Cumberland Blues," a miner's lament about life above and below ground, is usually a bluegrass breakdown. With Bogie on clarinet, it became a power-charged klezmer Cumberland, the mine moved from Appalachia to Romania.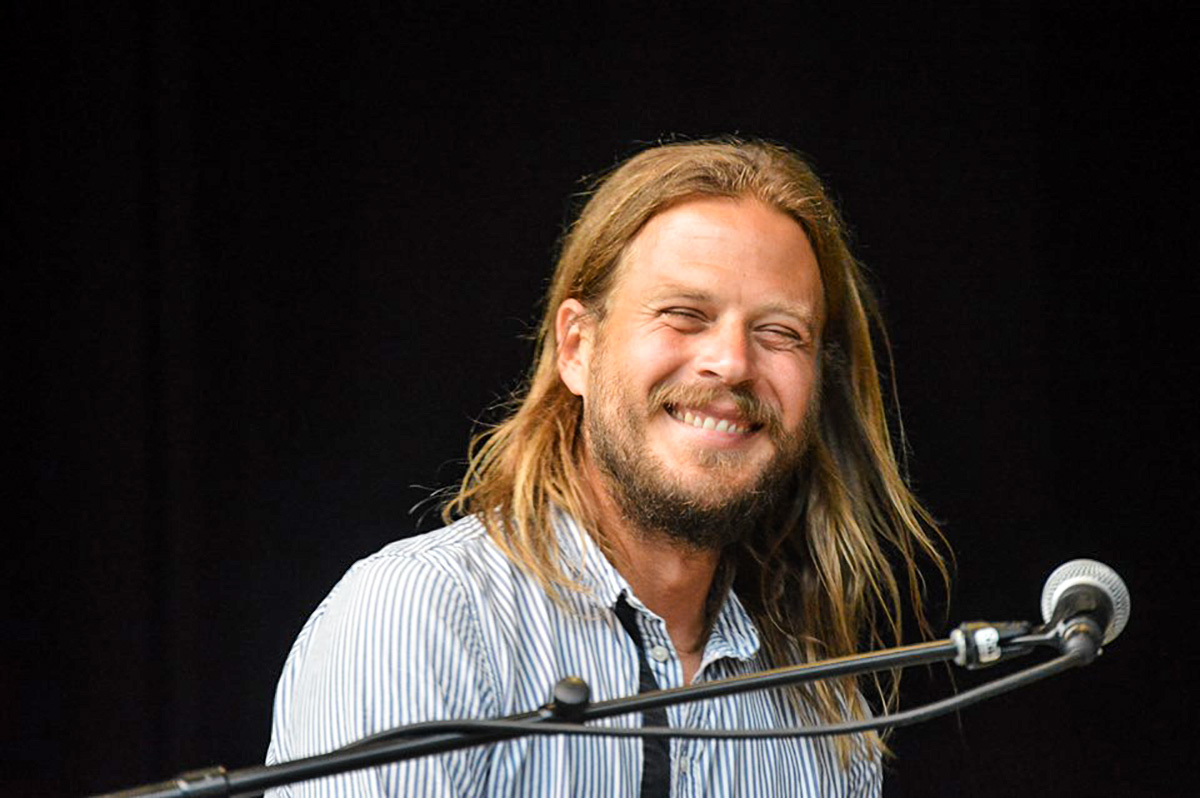 The Saturday night encore encapsulated JRAD's playful, creative approach. When the Dead performed "C.C. Rider" in the early 80s, they made it a blues shuffle; JRAD did something different. With Metzger mimicking Elvis Presley's vocal (but playing far more guitar), they faithfully recreated the arrangement from 1972's Elvis in Hawaii, complete with horns, the falsetto chorus and the drum breaks of Ron Tutt – who two years later became the drummer for the Jerry Garcia Band.
See how it all comes around?
There's also something organically karmic about JRAD's origin, as well.
The first serendipitous event came in 2009, when Grateful Dead co-founders Weir and Phil Lesh were assembling the band "Further," named after the bus Kesey and the Merry Pranksters drove to New York for the 1964 World's Fair, immortalized by Tom Wolfe in "The Electric Kool-Aid Acid Test." Their first choice for a drummer was longtime Lesh collaborator John Molo, but he signed on with Roger McNamee's Moonalice band. That's when Lesh, 69, remembered Russo, 31, who had a short-lived band with Phish's Gordon and Trey Anastasio and Russo's middle-school classmate Marco Benevento— "G.R.A.B." — which toured with Phil & Friends in 2006.
Although Russo grew up a New Jersey metalhead with a disregard for the Dead that bordered on disdain, and was almost entirely ignorant of the extensive repertoire, Lesh heard something that made him think Russo could master the material and propel the music to a new level.
He was right. Further's five-year run was a success. And Russo showed a special skill – satisfying both slow-it-down Weir and speed-it-up Lesh.
With JRAD, everything's pretty up-tempo.
JRAD itself was born at the Brooklyn Bowl "Freaks Ball" on January 26, 2013, in a fittingly unplanned and unexpected way. Russo played the first night with Benevento, Metzger, and Dreiwitz as one of their many side projects, "Bustle In Your Hedgerow," performing instrumental covers of Led Zeppelin songs. The second night, he was to sit in with the Dean Ween Group, but its frontman Mickey Melchiondo pulled out shortly before the show, making everyone scramble.
It was Peter Costello, then working at the venue and now JRAD's co-manager, who suggested they play Dead; since Further was still a working band at the time, Russo demurred, as he did when Costello suggested they make it a night of "Bustle Plays the Dead." But when Costello suggested adding Tom Hamilton to the mix, Russo realized the musical possibilities, and bought in.
It was just supposed to be a one-off throwaway gig. "I swear there was no intention at all to play more than one show," Russo told the New York Times last year. "This was a mother-of-invention moment."
With everyone having one or more musical side-projects, JRAD started slowly; a Christmas week show at the equally iconic Capitol Theater in Port Chester, NY to close 2013, ten gigs in 2014, then jumping up to 46 shows in 2015. The California shows I saw brought to band's total to 202 (Russo himself had only played 200 – he missed two festivals earlier this summer when his wife gave birth to their second daughter several weeks early, his drumming duties partially filled by his 19-year-old nephew and drum technician, Evan Roque)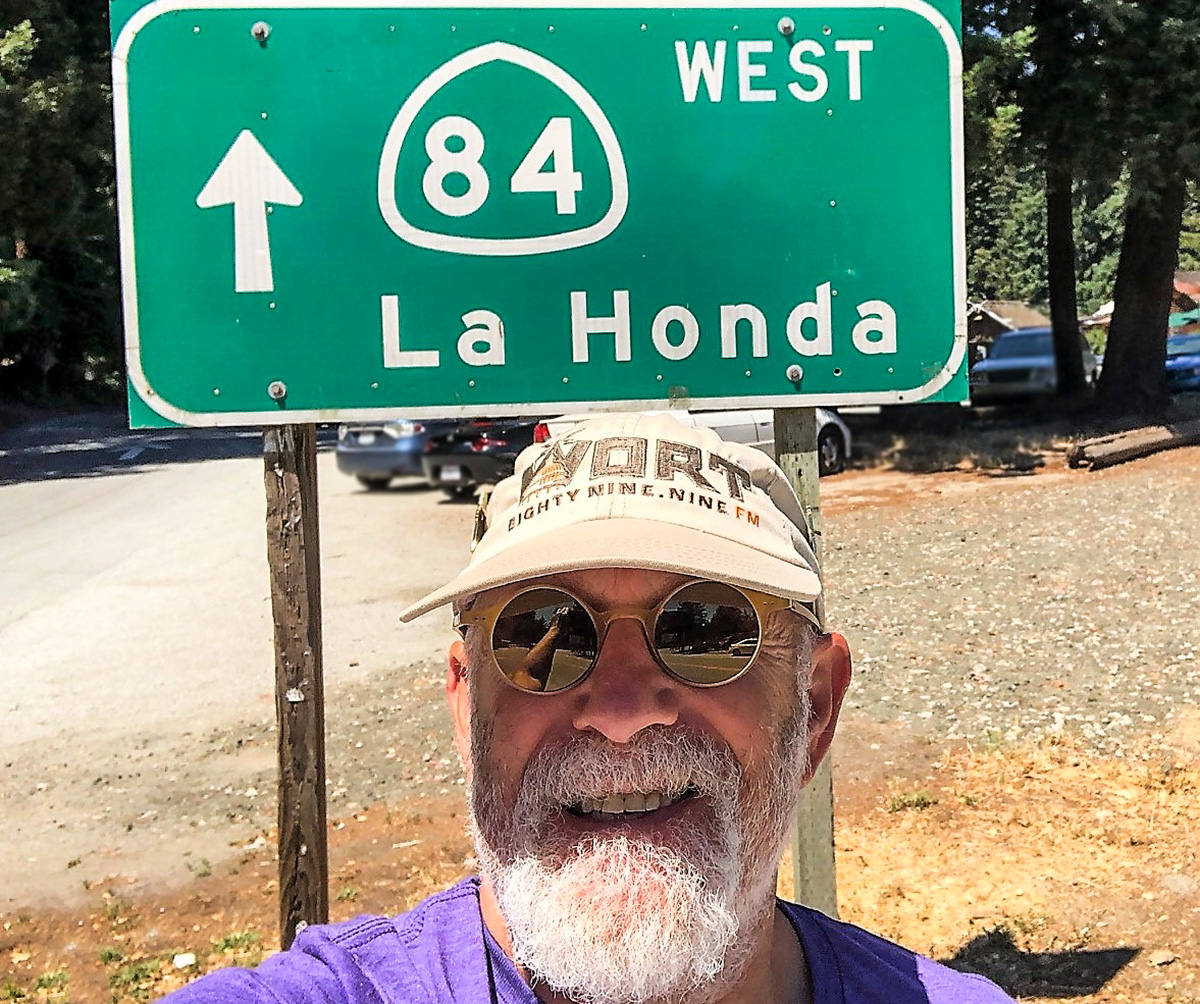 Sunday morning, an exhilarating drive down one of my favorite roads, California 84 through Kesey's old stomping ground of La Honda to San Gregorio beach. Sandy was so much more than a match for the switchbacks and curves cutting through the Douglas firs that a German motorcyclist wiped out trying to keep up with us. (He was ok, his bike a bit banged up).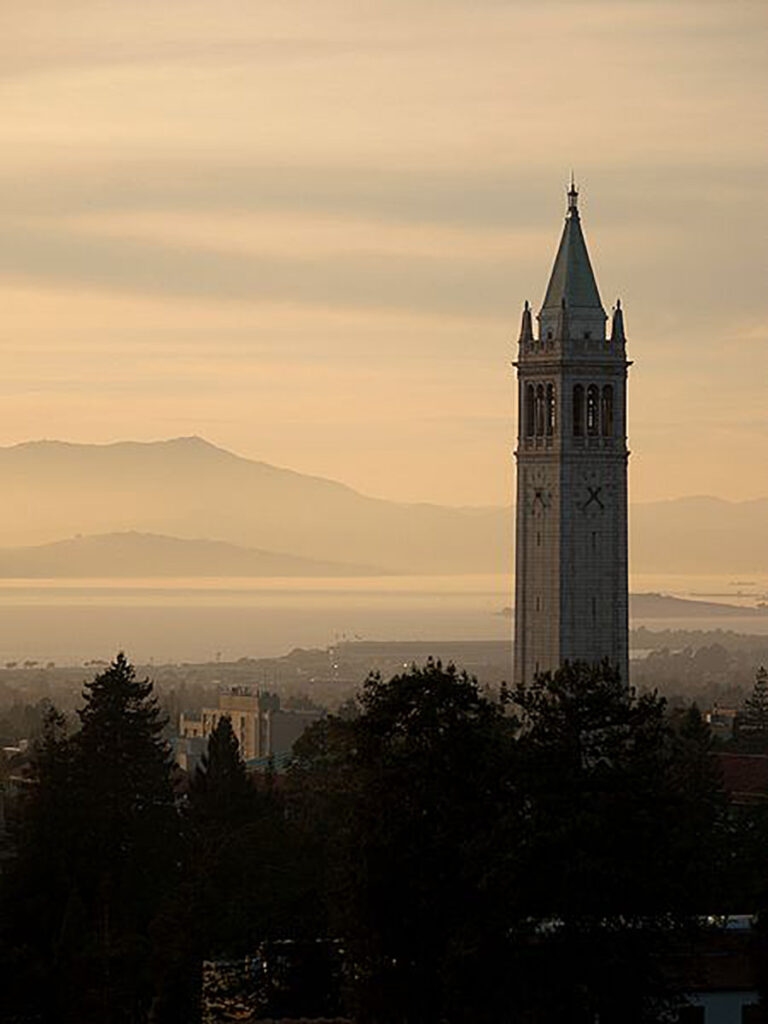 I took a short trip to Berkeley to pay my respects to Madison's sibling city of sixties protest, and to check out the special services of Amoeba Records. The front and rear parking sensors were quite helpful getting in and out of the space I found just off Telegraph Avenue.
Which campus, I wondered, has had a greater impact on modern life – Stanford or Berkeley? Berkeley was the birthplace of the Free Speech Movement, and its scientists gave us the cyclotron and the atomic bomb; Stanford bore both Hewlett Packard/Silicon Valley and Ken Kesey/Grateful Dead.
For a final night of music, I took 580 across the bay and 101 down to Mill Valley and the Sweetwater Music Hall. It's not as historic as the other venues — Bob Weir and partners opened the club in the former Masonic Hall in 2012, five years after the original Sweetwater, located a few blocks away, closed. I lucked into a perfect bill to cap the weekend – acoustic Shakey Zimmerman featuring Pat Nevins covering Neil Young and Bob Dylan, opening for Trio del Mundo (keyboardist Mitch Stein, bassist Reed Mathis, drummer Brian Melvin) performing intriguing jazz interpretations of the Dead. There was even great food, too; the General Tso's Cauliflower was the best cauliflower I've ever eaten (and I eat a lot of cauliflower).
Heading back down to the city, the heated front seats made driving with the top down a lot more comfortable, but even the insulated glass rear window doesn't make a cloth-top convertible a proper car for places with serious winter (why I drive the Lexus). Sandy was quiet with the top up, and quiet enough with the top down that Bluetooth phone calls were no problem.
There are a lot of ways to experience live Dead these days. If you want the emotional connection that comes from seeing actual members of the Grateful Dead, all four surviving permanent members are still active, joined by exceptional young musicians. If you want to hear a faithful recreation of one of the 2,300 or so Dead performances, in its contemporaneous arrangement and instrumentation, Dark Star Orchestra has that mastered.
But if you want a good chunk of the great Grateful Dead songbook – the broadest in American music — with some quirky covers thrown in, performed with such exuberance and verve the musicians break into laughter at the joy of what they're creating, you too may be a RADdict. And the RADFAM and RAD KREWE will welcome you, whether or not you're driving the 2019 Beetle Final Edition SEL Cabriolet.
But if you're seeing shows in California, it's a very nice way to go. Especially with the top down.