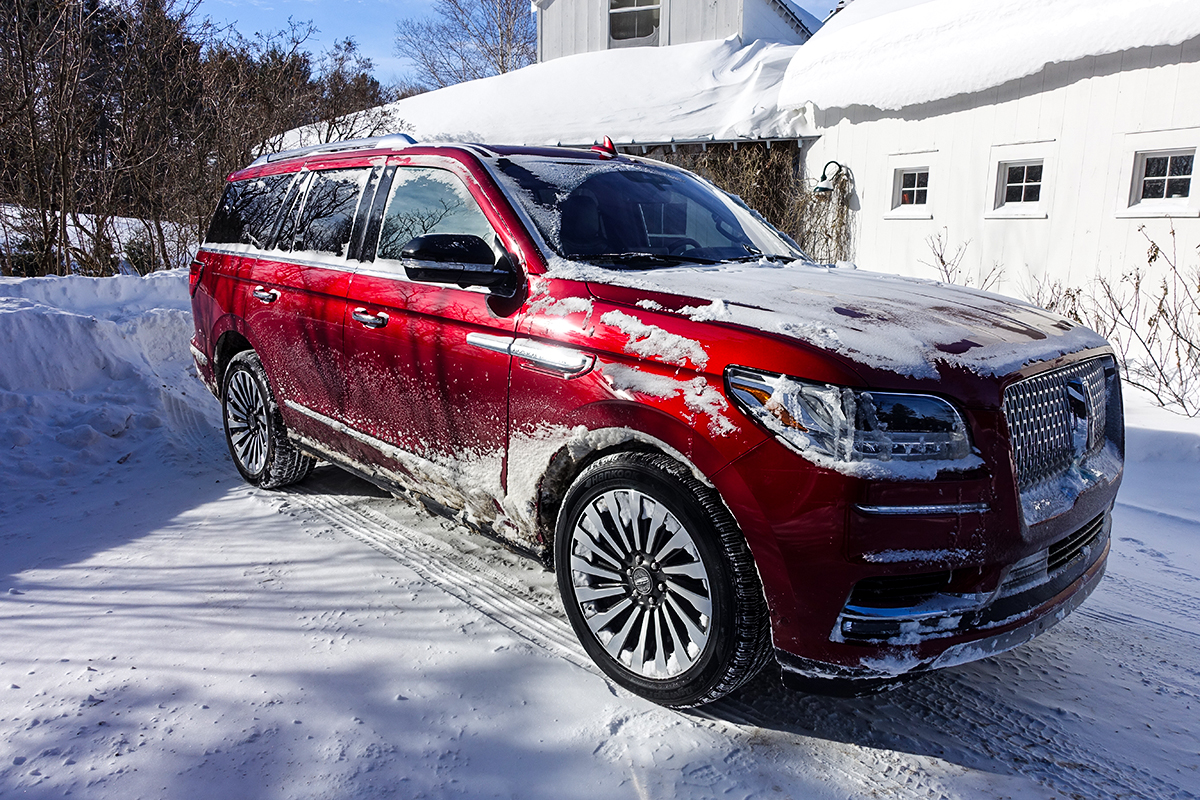 One of the miracles of our bodies is the versatility of our digestive systems. Nothing proves this more than seafood, with its range of flavors and diversity of textures. Cooking and preparing food from our oceans is an art form, and one of the best young American chefs, plating everything from Boston chowder to giant hairy clams is Ben Sargent. He has been on television with top celebrities such as Bobby Flay and Martha Stewart, though most of Sargent's fans discovered him through his popular Cooking Channel series, Hook, Line & Dinner.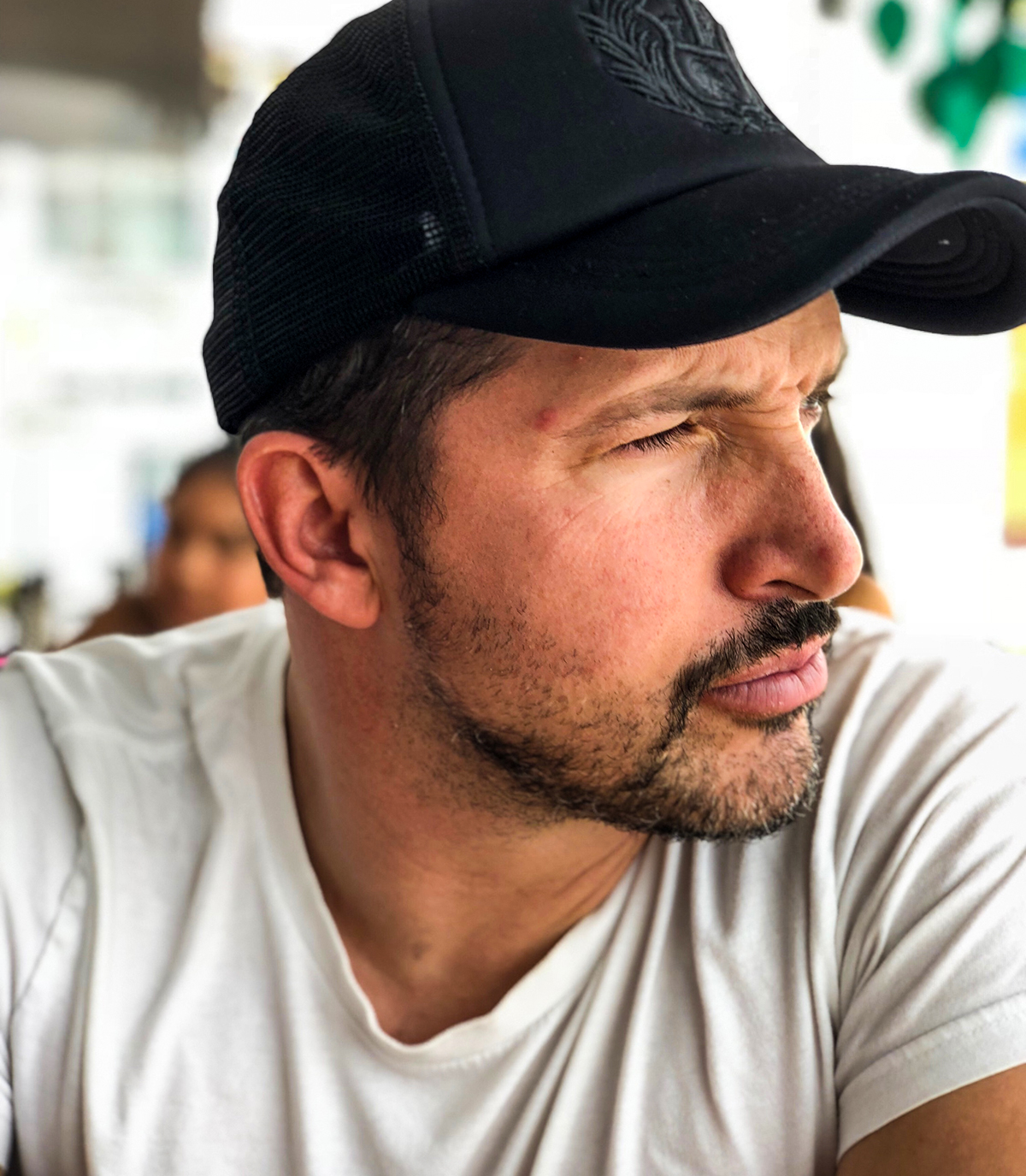 What most people don't know about Sargent, however, is that before he was famous on television, he was infamous on the streets of New York with an illegal seafood operation, which he ran under the name, 'Dr. Klaw' the Lobster Pushah. Sargent's business involved selling lobster rolls (fresh lobster in a bread bun with special sauce) on street corners, which he cooked in an unlicensed kitchen built into his 100 square foot Brooklyn apartment. After a few texts were exchanged, city seafood aficionados would meet Sargent at a secret location, and exchange cash for a hot buttery lobster sandwich. In summer, Sargent was making $5000 per night. When celebrities began placing orders, however, and with the secret phone number widely known, the New York City Health Department shut down his operation.
Perhaps due to widespread press coverage, the Cooking Channel recognized a star in the making, and offered Sargent a TV series, with the condition that he give up any illegal operations involving his alter-ego, 'Dr. Klaw.'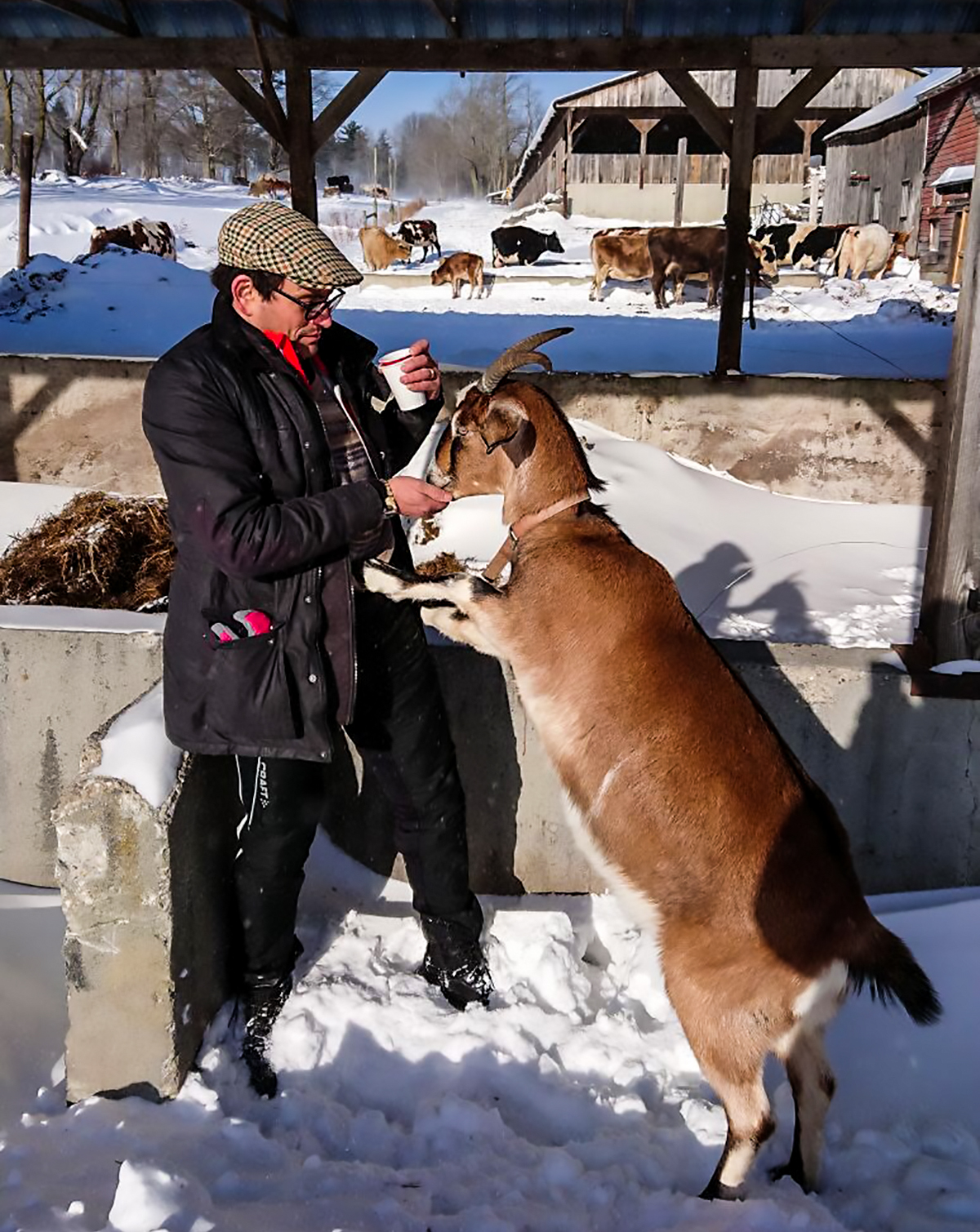 When I called Sargent to write a story (and get his advice on how to cook fish), he invited me and my brother up to his country estate in Londonderry, Vermont, which he operates with his girlfriend as a luxury Airbnb property under the name Bent Apple Farm. In addition to his skills with a fishing rod and a whisk, Sargent is also an adventure sports fanatic. He has surfed big waves in Hawaii and skied the steepest mountain peaks, so I wasn't surprised when he suggested I write the story in person. In addition to getting seafood tips, we could experience backwoods cross-country skiing and snowmobile racing on his farm in the mountains.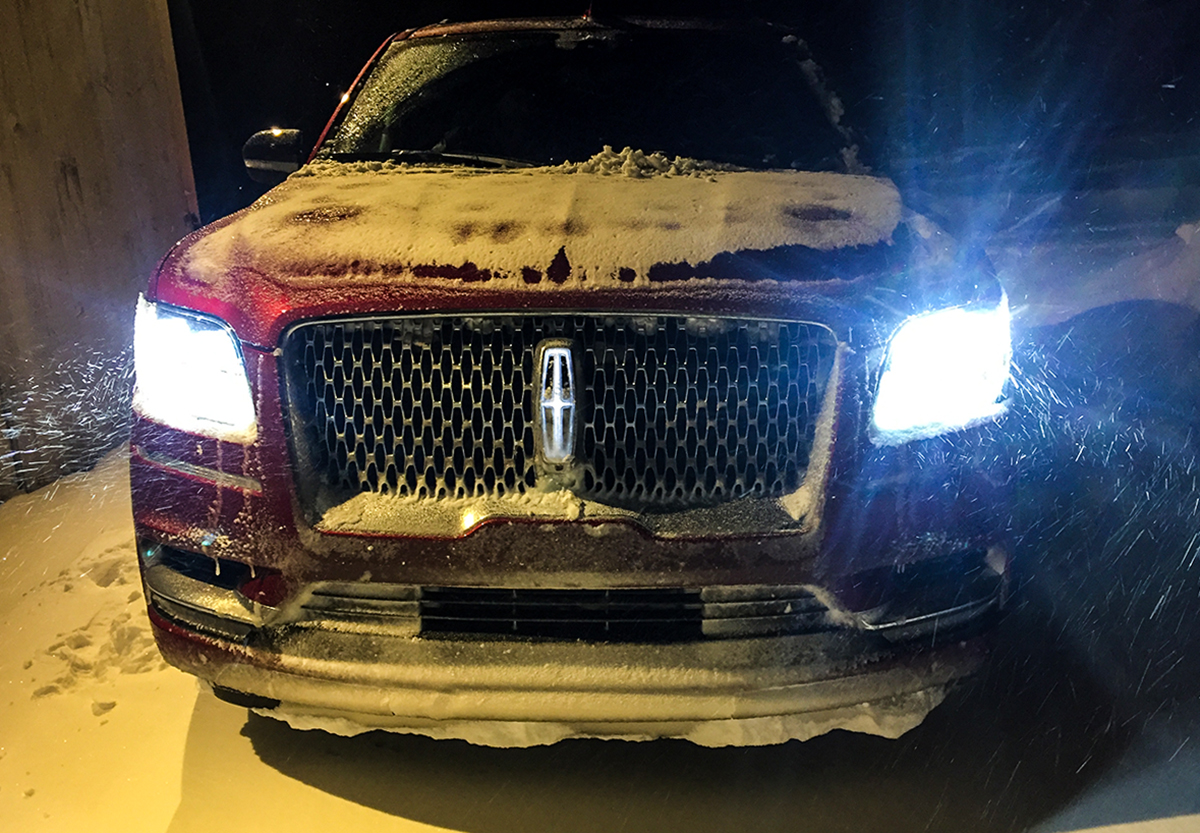 In the spirit of Sargent's fearless adventuring, the weekend he wanted us to drive up from New York City became one of the most dangerous times to travel in recent history—with a 'bomb-cyclone' blizzard barreling toward the east coast. It would turn out to be a historic storm that forced all the areas we were driving through to declare states of emergency and even close roads. I knew a few days before our departure there would be bad weather, and planned for the worst.
While my brother is an experienced outdoorsman who has driven across the frozen tundra of Iceland and jumped out of airplanes – we knew my old Mercedes sedan had no chance of making the 250-mile trip in a blizzard – even with snow tires. So we contacted our friends at the Lincoln Motor Company, who were delighted to lend us a brand new 2018 Navigator with twin-turbocharged, 450 horsepower, 3.5L V6 EcoBoost engine, with four-wheel drive, weighing in at almost 6000 pounds.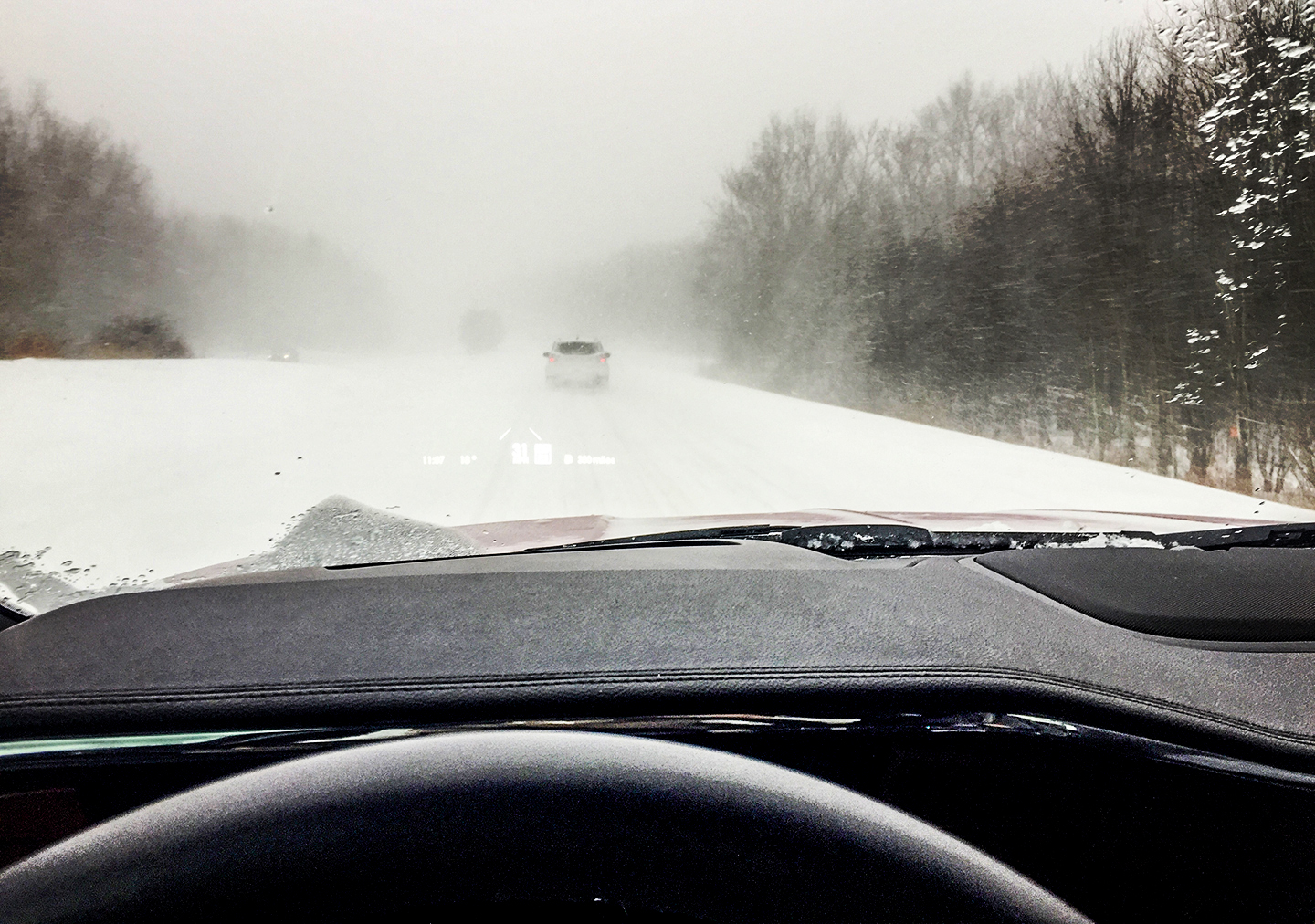 We left in the early hours of the morning in a bid to beat the storm. But within the first hour of leaving New York City, we witnessed almost a dozen accidents, some severe. Cars were sliding all over the place, hitting each other, slamming into the central, concrete median, or spinning off the road in a white cloud.
By dawn, the snow was really falling and visibility was low. I was concerned how well Lincoln's automatic four-wheel-drive system would work in these extreme conditions, but by the time the roads were completely white and we were plowing through several inches of fresh snow, I was confident we'd make it. We had decided to head north to Vermont on the Parkways rather than the Interstate. This would allow us to avoid any backups or accidents caused by jack-knifed tractor-trailers, as commercial vehicles are prohibited from using parkways.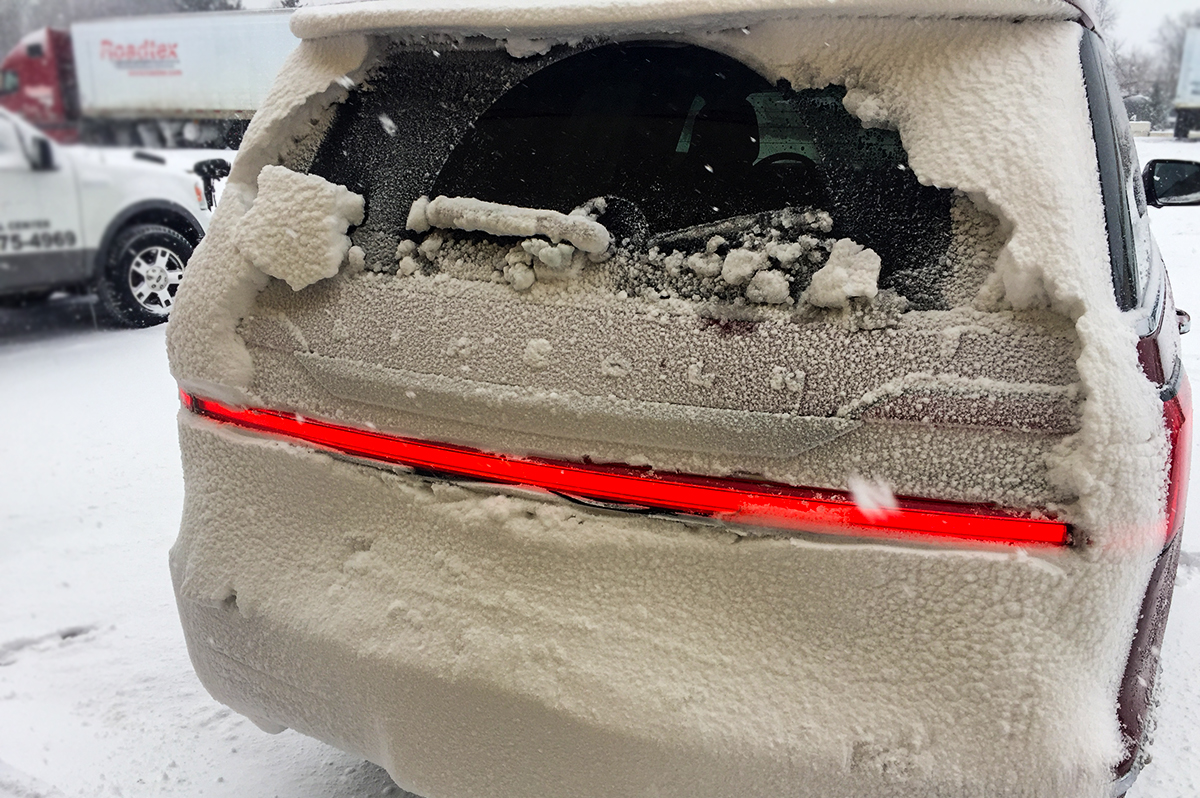 By the time we stopped halfway for food and gas, there were very few other vehicles on the road. I had always thought heated side mirrors and windshields were unnecessary features in a truck, but with the temperature outside close to -15 degrees Fahrenheit, this standard equipment on the Navigator proved to be more than just luxury accouterments.
The next few hours were slow as we entered the mountains, crawling behind other four-wheel drive vehicles. While the snow was falling at a phenomenal rate, it was the gusting wind that unnerved us most as there were times we couldn't see much beyond the hood.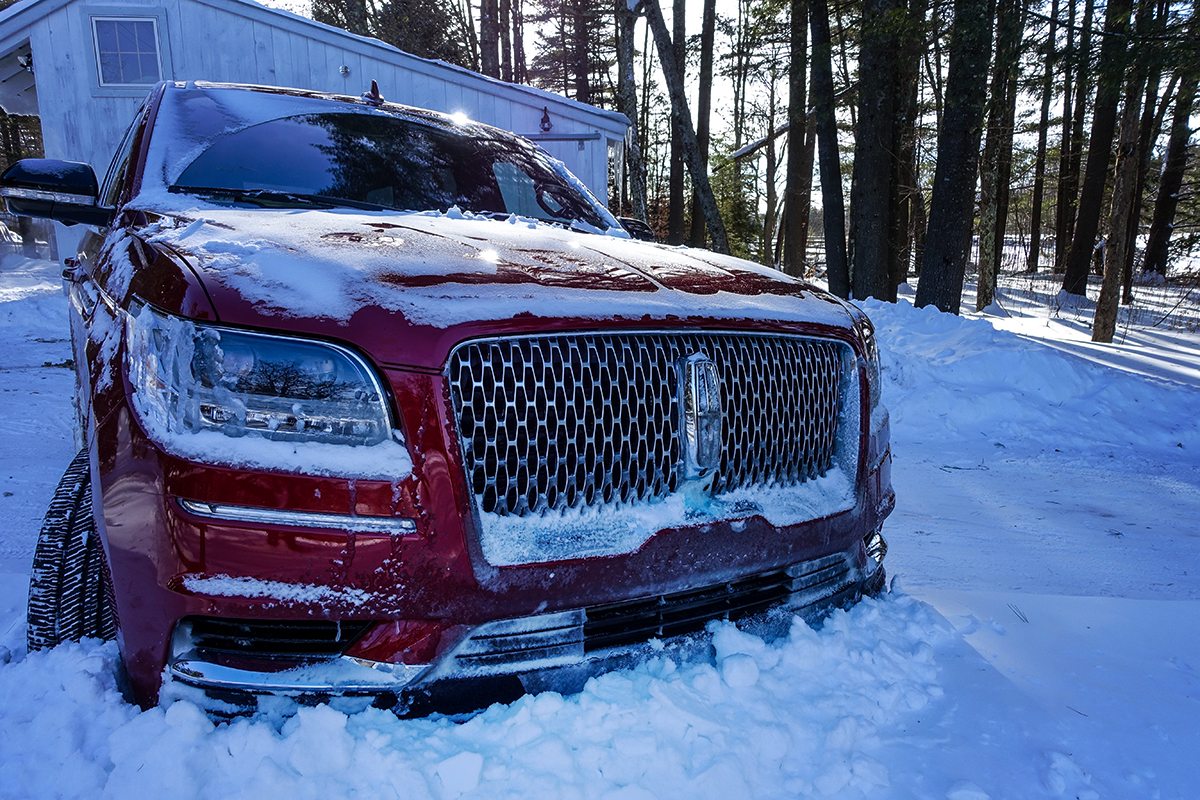 When all five vehicles in front of us suddenly turned off at the same exit, we had just a split-second to decide whether we follow them or continue on the steeply ascending white track farther up the mountain.
We pushed on.
After an hour without seeing any other cars, we lost the road completely. It was just a length of unbroken white with twenty or thirty yards visibility. And we only had about two hours of light left. The GPS was helpful for the location of nearby towns, should we drive off the road and end up stuck, but we'd lost cell reception and had little hope of getting a signal. I'd packed dry firewood, fire sticks, ready-meals, waterproof flashlights, and a first-aid kit in the back of the Navigator. We also had our cross-country skis.
All this in the name of seafood.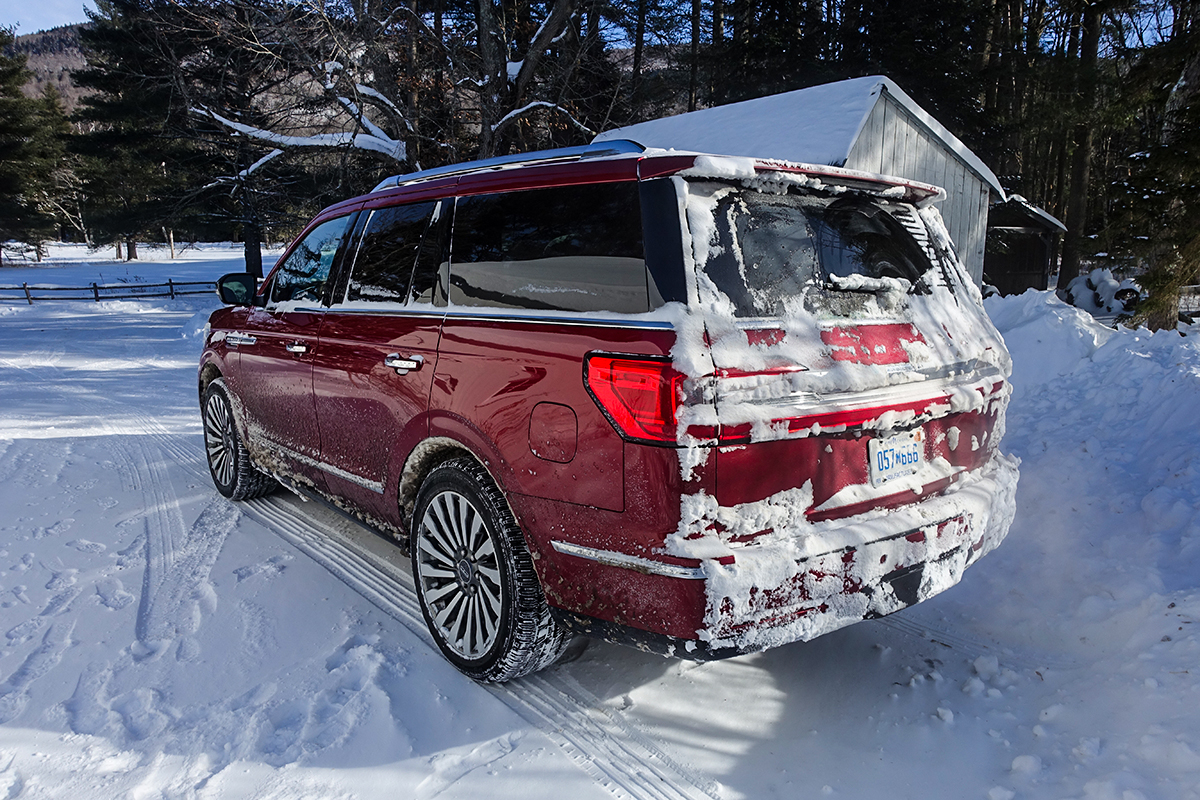 It took eleven hours to drive the 250 miles to Ben's estate in Vermont. When we finally arrived, the long sloping driveway of the property looked nearly impassable with several feet of fresh powder which the Navigator sailed through effortlessly. Unlike other trucks I've driven in adverse weather conditions, not once did I feel any slippage, or hesitation — which genuinely surprised me in a vehicle that's normally celebrated for its luxurious, cushion-like ride. The Navigator is a land-yacht that's not only got all the refinement of a top SUV but is also a vehicle that can handle the most extreme winter conditions: temperatures of -25 degrees Fahrenheit and deep snow all while giving the occupants a seat massage.
Sargent was actually trapped by the weather himself and had left door codes for us to enter the converted horse barn he had invited us to stay in. It took us a while to find the building, however, as there were six-foot snowdrifts blocking the low windows.
After a long sleep, we woke up, lit a fire in the stove, and cooked breakfast. Sargent arrived shortly after in his trusty 1989 Ford F-150 pickup truck.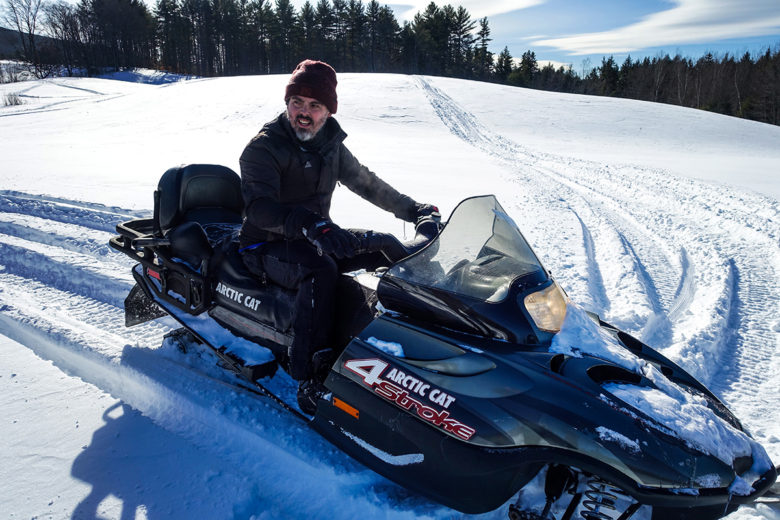 Over the next couple of days, we raced around on snowmobiles and skied through the Vermont woods around the 18th-century farmhouse which sits at the heart of his property. Cross-country skiing is much less popular than downhill skiing but more versatile in that it allows the skier to cover various different kinds of terrain, and not just go downhill.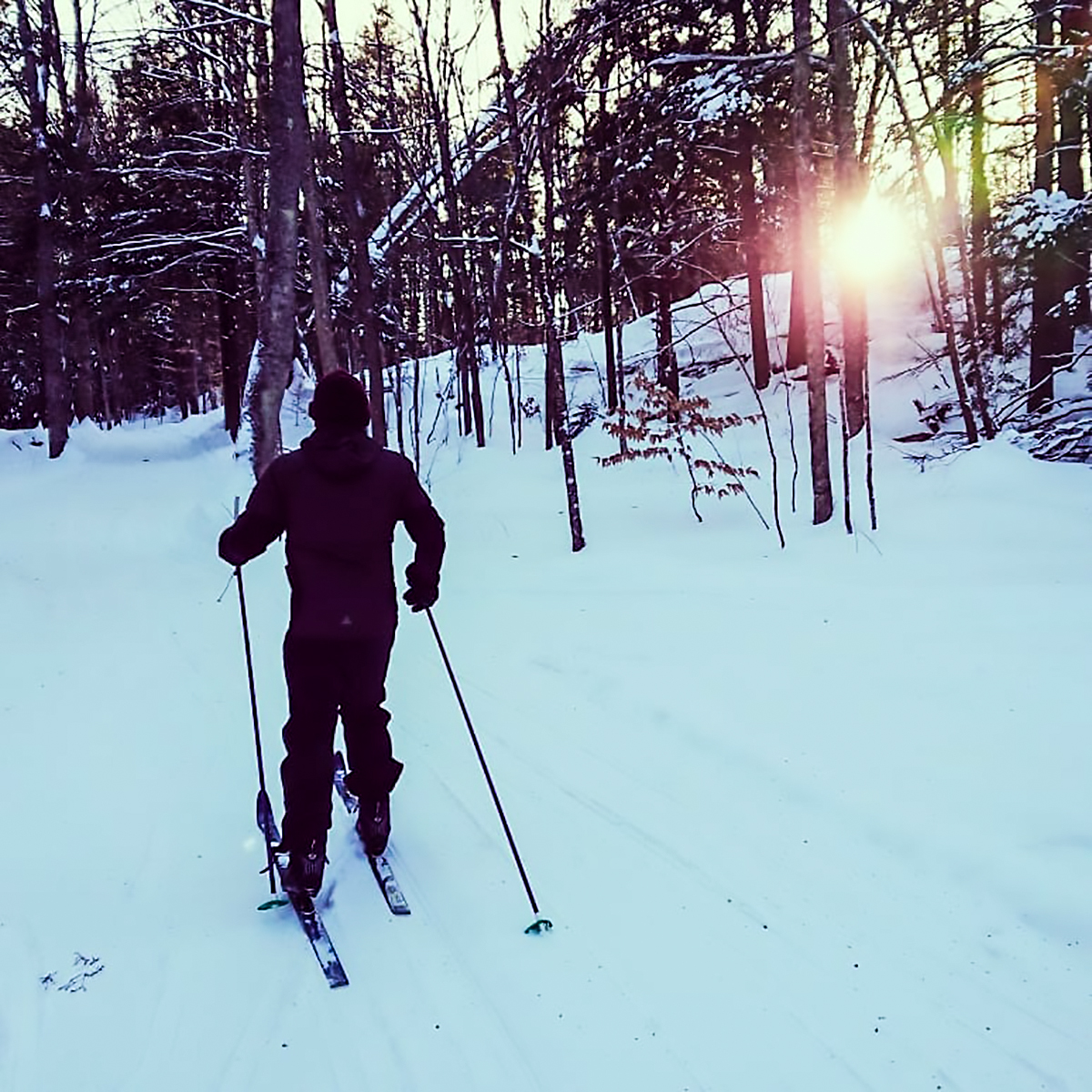 Sargent's real talent is not in the saddle of a snowmobile but the kitchen. That's where we learned the most during our visit.
Although there is ice fishing in the area and Vermont is well known for its rivers and lakes, a wind chill close to -40 was too much for me. Thankfully Ben knew some good fish suppliers as "cooking seafood successfully," he believes, "begins with choosing the right specimen."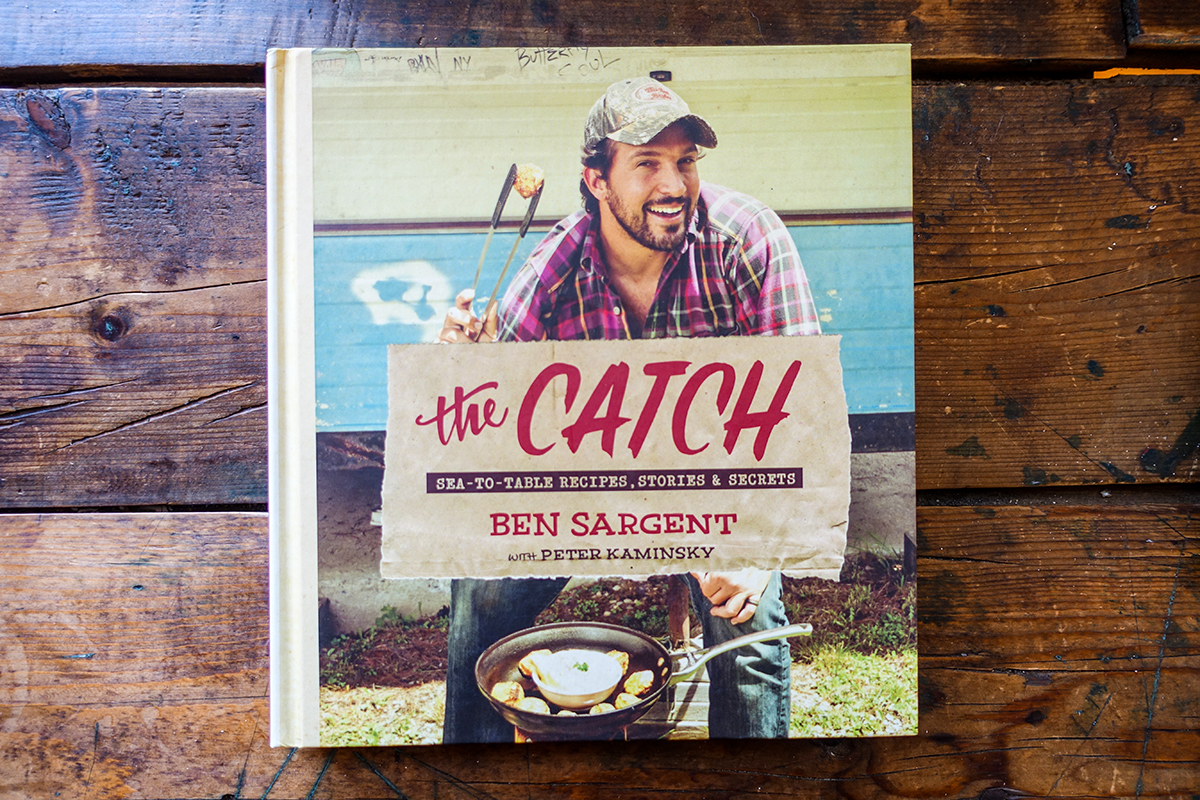 "A good fish," he told us, "needs to not smell fishy. It should smell more like a fresh cucumber than a fish. Clear eyes and bouncy flesh are good, meaning when you push on it, it bounces back."
When it comes to preparing, Sargent is not a lover of heavy sauces.
"Less is more when cooking fish," he explained. "It's usually a delicate flavor and big sauces kill that. Stick with a drizzle here or there. There are a million ways to cook and serve fish," he went on, "but I tell everyone not to be scared. It's the only true indicator meat, meaning it really turns color when it's cooked. Overcooked fish is the worst. Whatever you do take that fish off the heat five minutes before you think you should because it keeps cooking on the plate."
He notices how tentative I am cooking fish and tells me I'm not alone. Many people don't feel confident cooking seafood.
His top tips are:
1. Catch it yourself
2. Use a grill or open fire
3. Play some music
4. Don't follow a recipe too close
5. Don't worry. You can always start over
With the fish cooking in the luxury WOLF appliances in all his properties, he admitted how he enjoys seafood the most because it's a food where you can harvest the entire meal yourself.
"It's the last frontier where your food is truly wild."