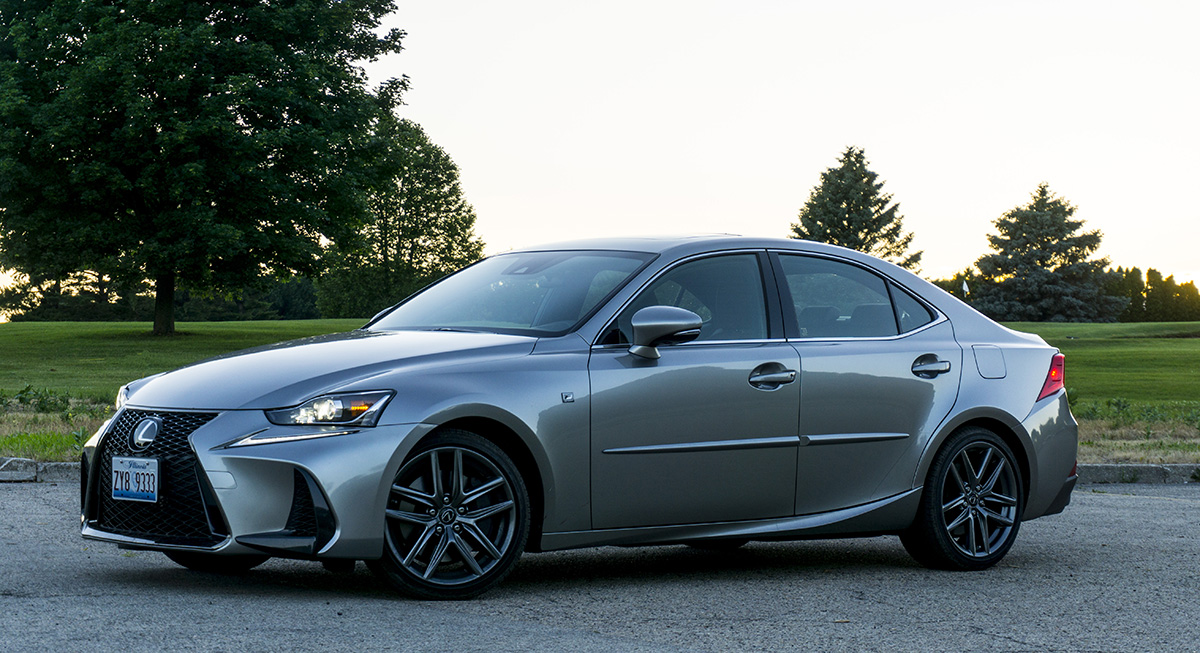 If you've been paying attention to luxury automotive brands lately, you know that they're selling lifestyle just as much a sheetmetal these days. Every company has some kind of owner benefits program that provides goodies like access to exclusive restaurants, discounts at luxury hotels, special events, and extra services all in an attempt to enhance the ownership experience and increase customer loyalty. Lexus is no stranger to this party, having offered owner rewards for over 20 years.
To highlight the expanse of their offerings, Lexus invited me to take advantage of their hospitality for this year's U.S. Open golf tournament at Erin Hills, Wisconsin and experience it as a Lexus owner would. My Lexus weekend included the use of a handsome Atomic Silver IS350 F Sport AWD, two passes each to the third and fourth rounds of the tournament, as well as a Friday night stay at the Thompson Chicago hotel with dinner at Girl and the Goat in the windy city, two of their benefits partners.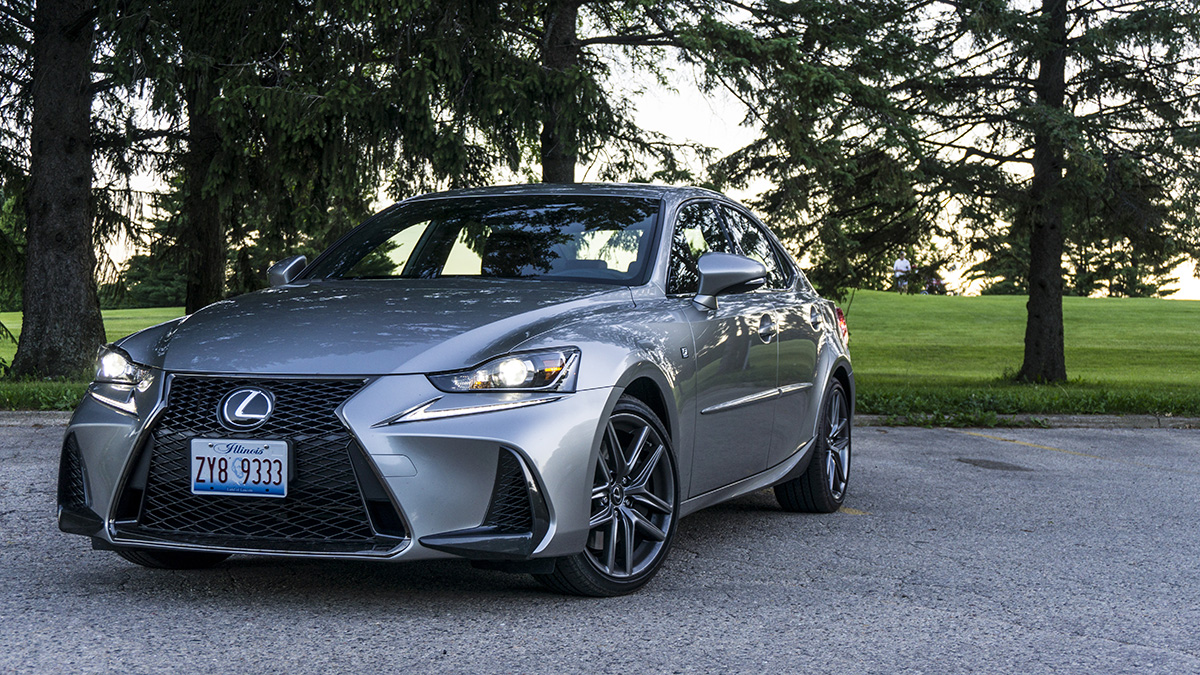 The Lexus Owner Benefits Program includes discounts at luxury hotels and resorts, access to events, special perks at restaurants from New York to California, premium reserved parking at some of the biggest sports and cultural venues in the country, tastings and discounts at several Napa Valley vineyards, and more. More information about the program is available on the Lexus website.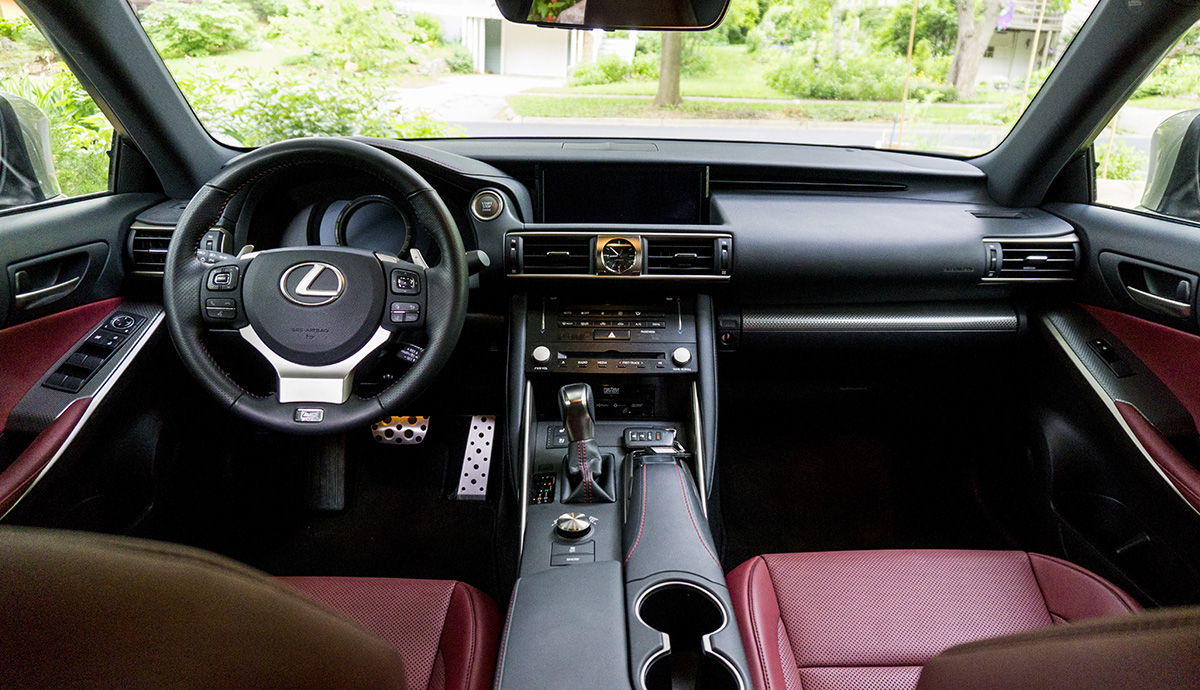 Our Lexus-sponsored weekend started with the drive to Chicago on Friday afternoon. It's been a few years since I've driven an IS, Lexus' compact entry-level sedan. At the time I found it highly competent and engaging, leaning a little more on the luxury side of the equation than the 3 Series and A4 which I felt were more sporting. Spending 4 days with this 2017 version that offered just about every option available didn't change my opinion much. It's a solid driver's car with a dual overhead cam 3.5L V6 that makes 308 horsepower, giving it plenty of pop. On my Friday drive to Chicago which was all interstate, we set the drive mode set to Eco and averaged nearly 30 miles per gallon at a 75 mph cruising speed. We rode in comfort and quiet enjoying the 15-speaker, 835-watt Marc Levinson premium audio system which ranks right up there with the best stereos in the business and if you're an audiophile it's well worth the $2,835 up charge since it also includes navigation, a 10.25-inch display, Lexus Enform destinations, and voice commands. I'm still not a huge fan of the joystick interface, but it does get easier the more I use it. There are also audio controls on the steering wheel which proved to be helpful.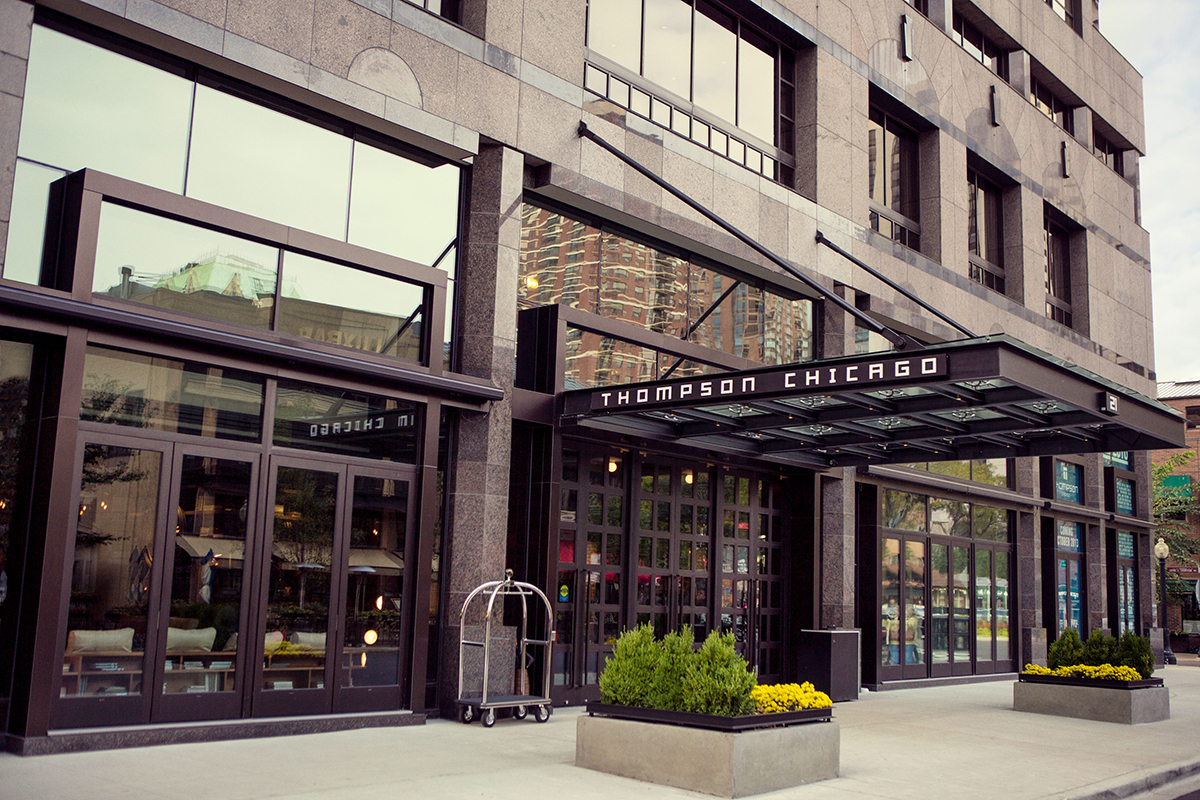 After an uneventful two hours on the freeway, we pulled up to the front door of the Thompson Chicago at the heart of the city's Gold Coast and handed the keys to the valet who greeted us warmly. The lobby has a mid-century modern feel, that mixes sleek wood finishes with exposed brick, leather, industrial iron accents, and a variety of fabrics. The overall effect is sophisticated, but comfortable. Our reservations, handled by the Lexus team, were all set and in just a few minutes we were in our room on the 18th floor looking southward over Rush street down on the city of big shoulders. At 247 rooms, the Thompson is a large boutique hotel that differentiates itself on service and design. The rooms, with large windows (in some cases floor so ceiling) offer spectacular views not just of the city, but also Lake Michigan.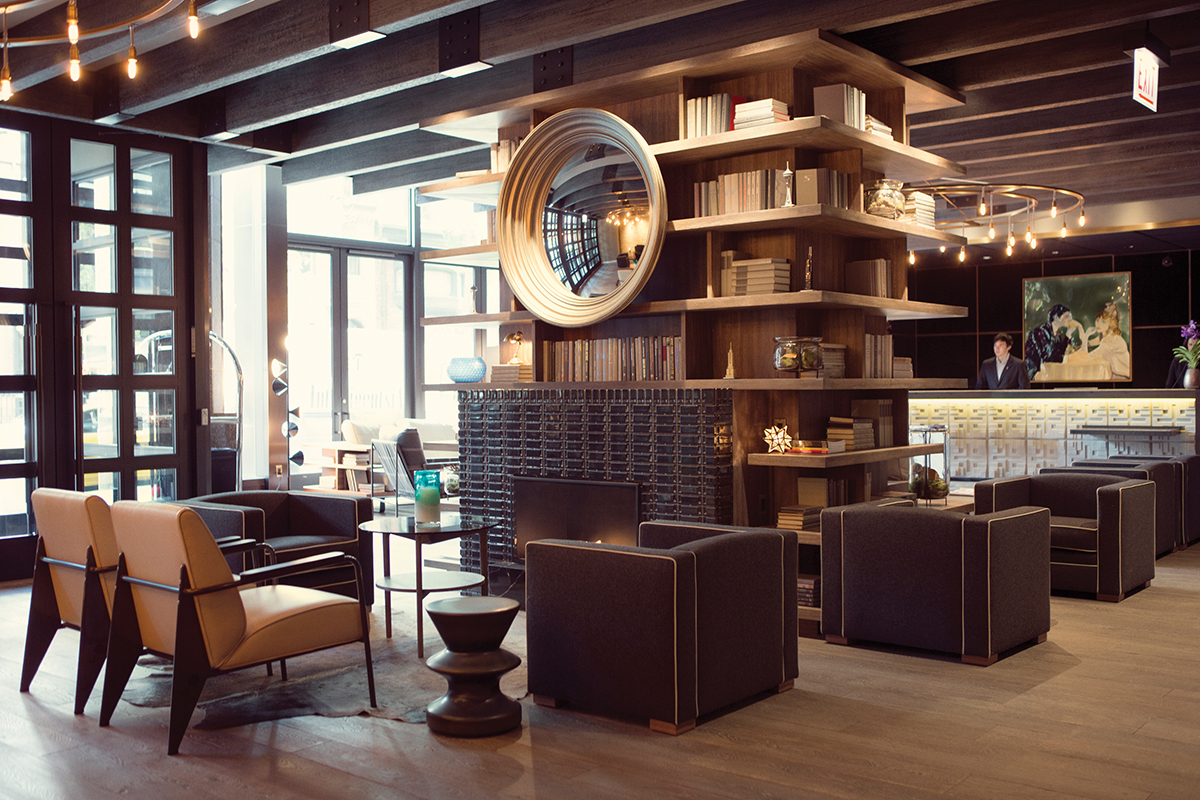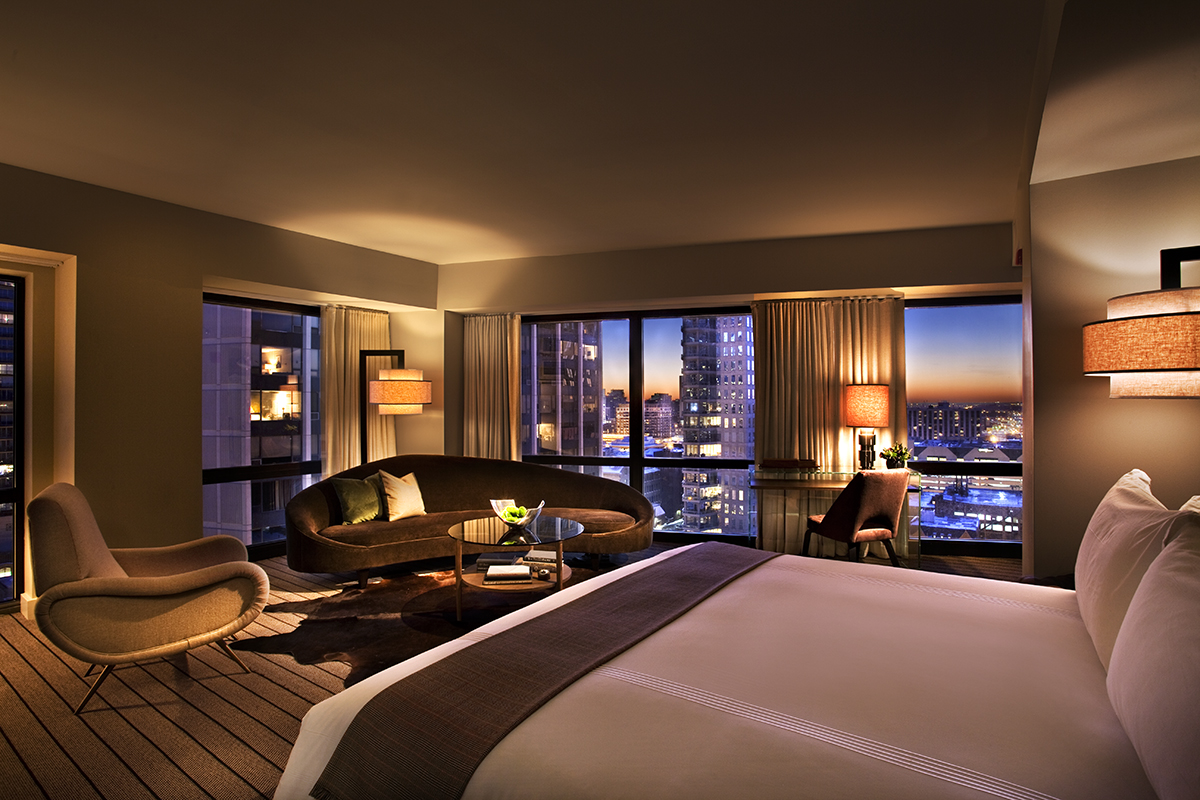 While the furnishings and views are more than adequate, the highlight of the room is actually the bathroom. Extremely spacious for an urban hotel, the walls are covered in white subway tile, the fixtures are modern and luxurious, and then there's the shower which is large enough to invite the starting lineup for the world-champion Chicago Cubs to join you – if you were so inclined.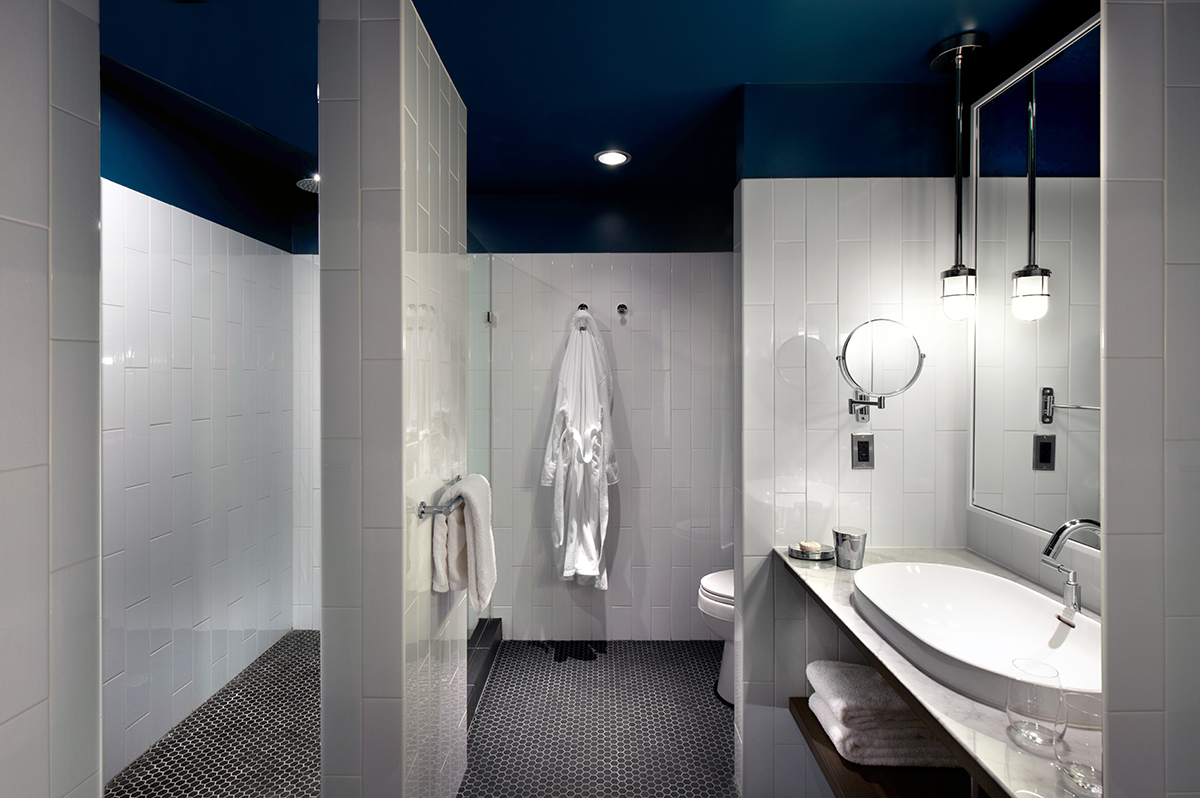 The highlight of our Friday evening was dinner at Girl & the Goat, one of Chicago's hottest restaurants even seven years after its opening. Executive Chef, Stephanie Izard opened the restaurant after winning season four of Top Chef. Girl & the Goat has received a lot of hype since its opening, earning a nomination from the James Beard Foundation as best new restaurant in 2011. Ms. Izard later won a James Beard Award for Best Chef Great Lakes in 2013. Needless to say, the expectations for our dinner were high.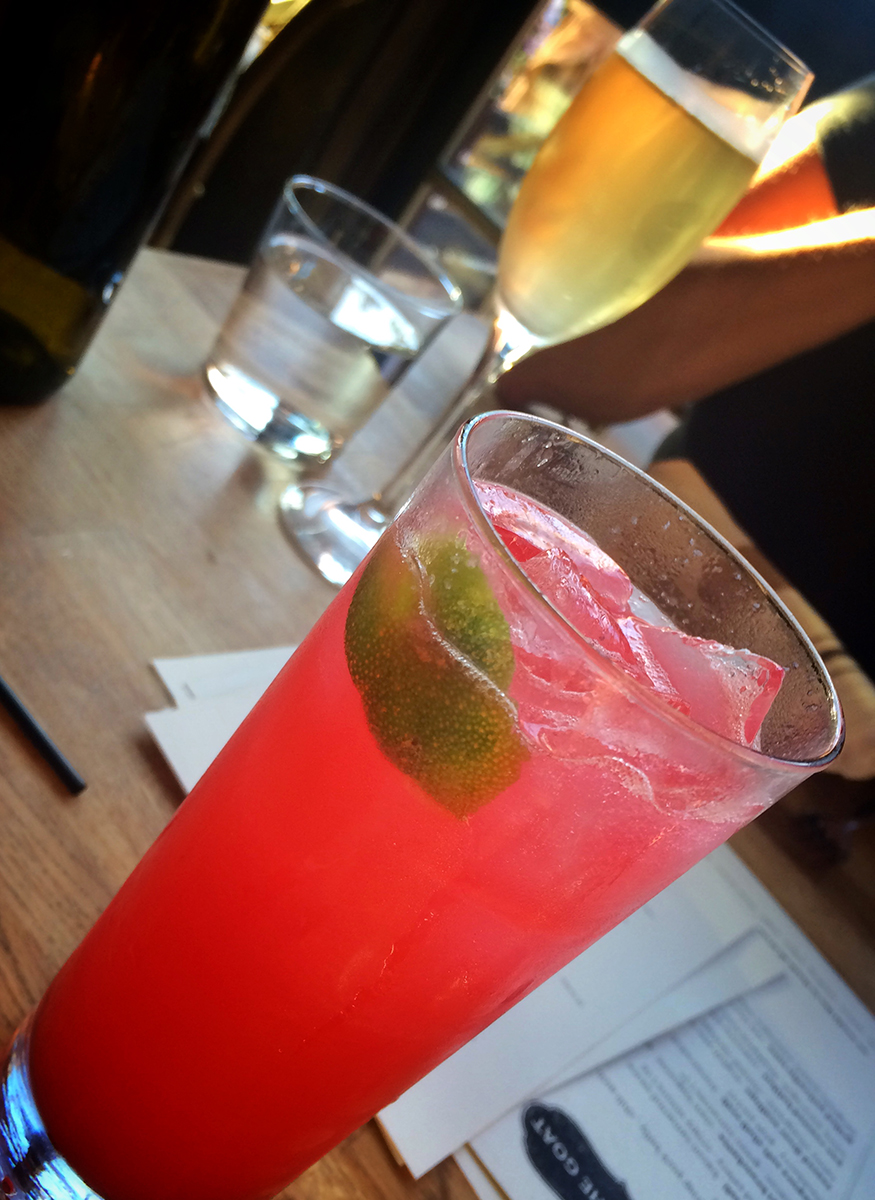 After taking Lyft that was so bad we decided to walk the two miles to our hotel after dinner (it was a perfect June evening in Chicago, so it wasn't a hardship), we were welcomed into the loud and bustling restaurant by the host and immediately taken to our table by the front window. We enjoyed a drink while going over the menu trying to figure out what to order that we could each enjoy. Everything at Girl & The Goat is served family style, so you're expected to share your dishes with the table. Having heard from friends that the bread was not to be missed, we started with their sweet and spicy brioche which is served with honey sombal butter and "spring lamby" jam. it was a great way to kick things off.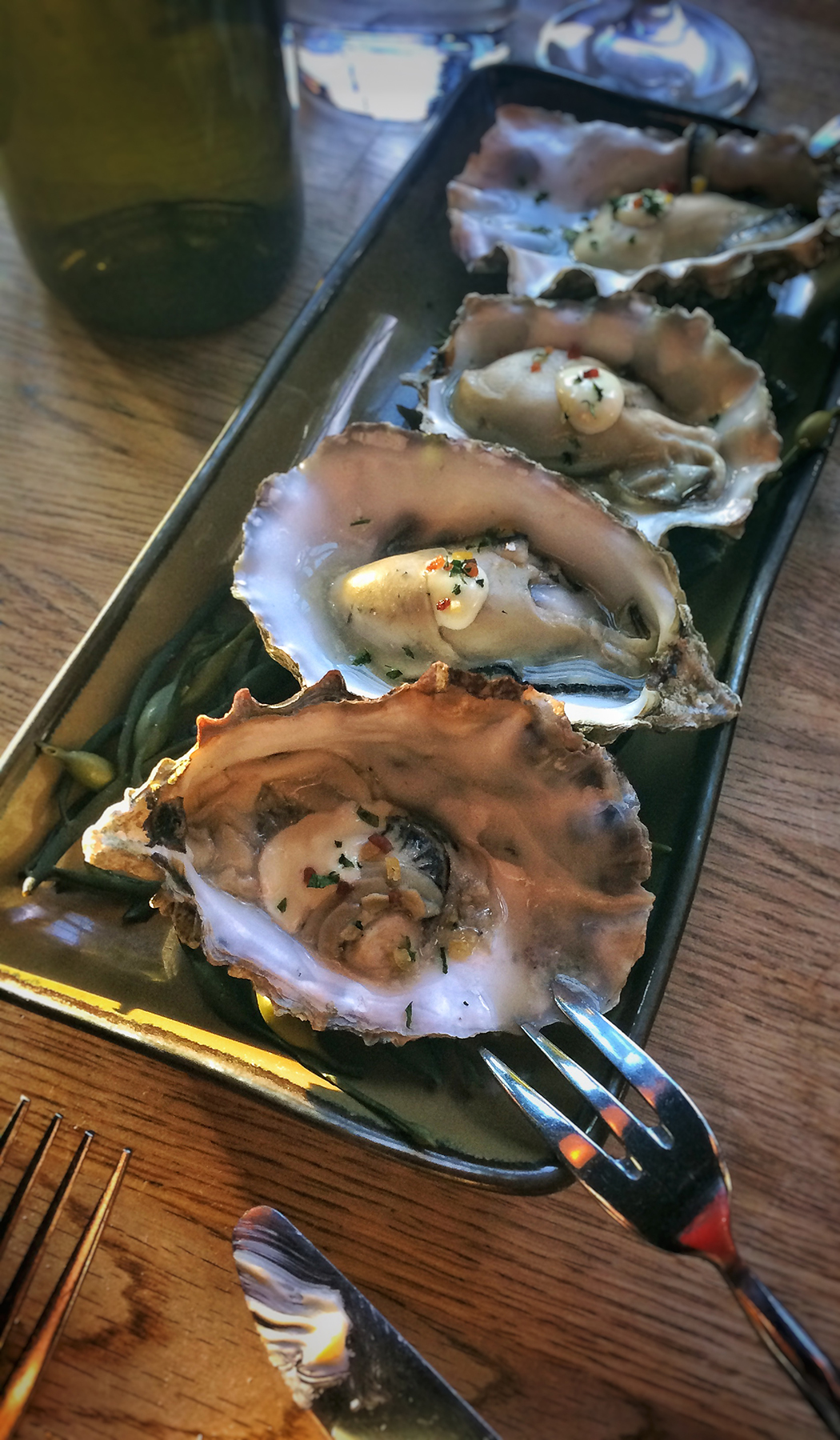 We ordered four items off the menu – wood fired oysters served with a horseradish sauce and bacon, escargot ravioli in a bacon tamarind sauce, seared scallops with tahini vinaigrette and Chinese sausage, and crisp braised pork shank with an onion and radish kimchi. I was tempted to order a goat dish, but the pork shank was calling to me, and I'm glad we ended up where we did. Everything we ate was perfectly cooked, impeccably seasoned, and presented in a way that was both artful and unpretentious. At the end of the meal Lisa and I each felt this was one of the ten best dining experiences we'd ever had. It was a meal that was prepared with not just technical brilliance but also soul. This is a restaurant with heart. You feel it in the service, see it in the dining room, and taste it in the food.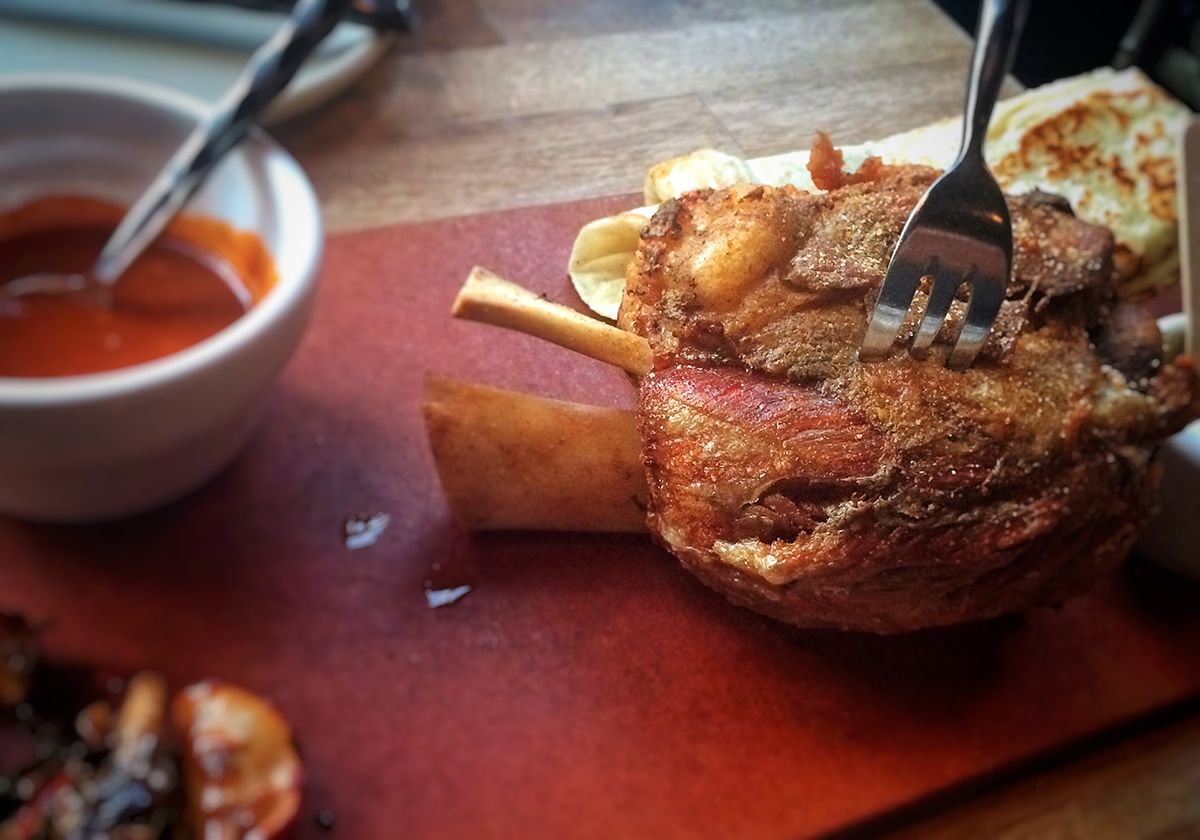 On Saturday, we were up early but before heading back to Wisconsin ordered breakfast from the hotel's restaurant, Nico Osteria; a mix of fresh fruit, coffee, and pastries including their signature Cornetto, which can be briefly – but not quite acurately – described as an Italian croissant. The cornetto, which means "little horn," differs from a croissant mostly in the fact that it's not layered and rolled like a croissant. The dough also contains more sugar and often substitutes lard for butter, so they tend to be sweeter and not as flaky. The result is a soft, warm, sweet delicious bite that goes well with strong, dark Italian coffee, a great way to wake up in the morning.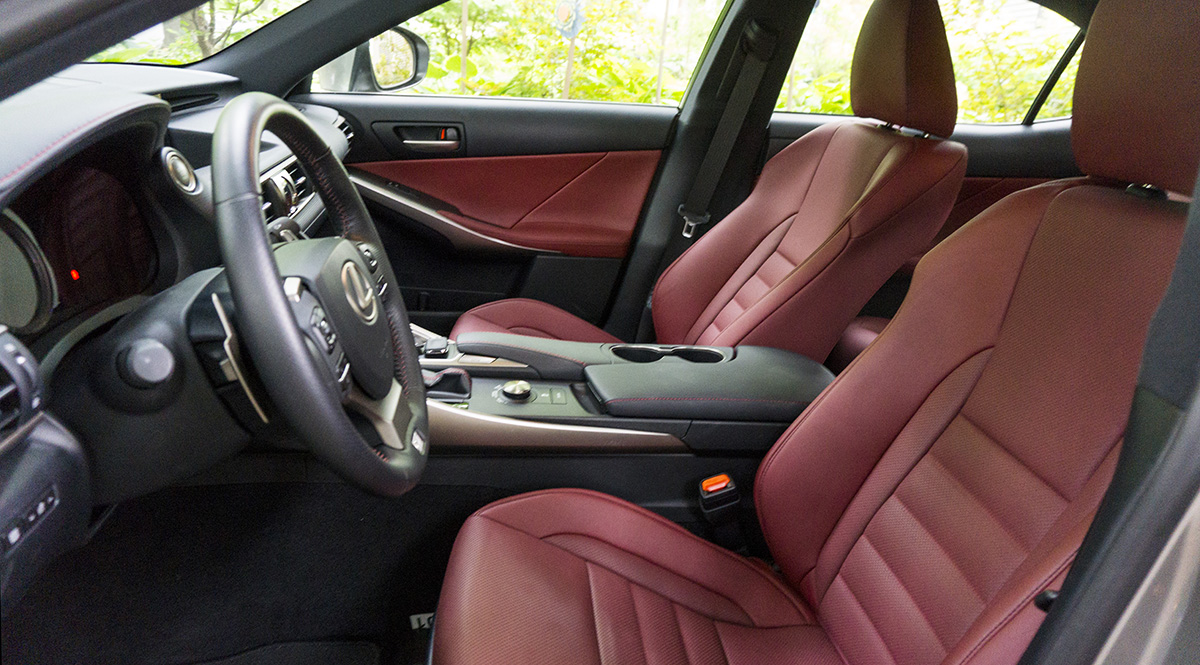 Having finished up breakfast we had the valet bring the car around for our trip back home. I wasn't going straight to the tournament. While my wife appreciated the culinary delights and comfort of the Lexus weekend, she's about as big a fan of golf as I am of the Real Housewives. Thus I dropped her off and picked up my friend, former co-worker, and golf nut, Andy to join me at the Open.
Wanting to avoid most of the traffic, and having a little local knowledge, Andy and I eschewed the interstate, winding our way to the course on two-lane county roads. This gave me a chance to put the IS in Sport mode and push it a little bit. We headed north out of Andy's hometown of Lake Mills on County Highway G crossing the Craw Fish River at the town of Hubbleton (don't blink or you'll miss it). This is classic Wisconsin farm country with fields of corn, soy beans, and dairy farms lining the roads. It's also not far from the world headquarters of Trek Bicycle so in addition to the many deer that play in the road, you have to keep your eye out for the occasional cyclist.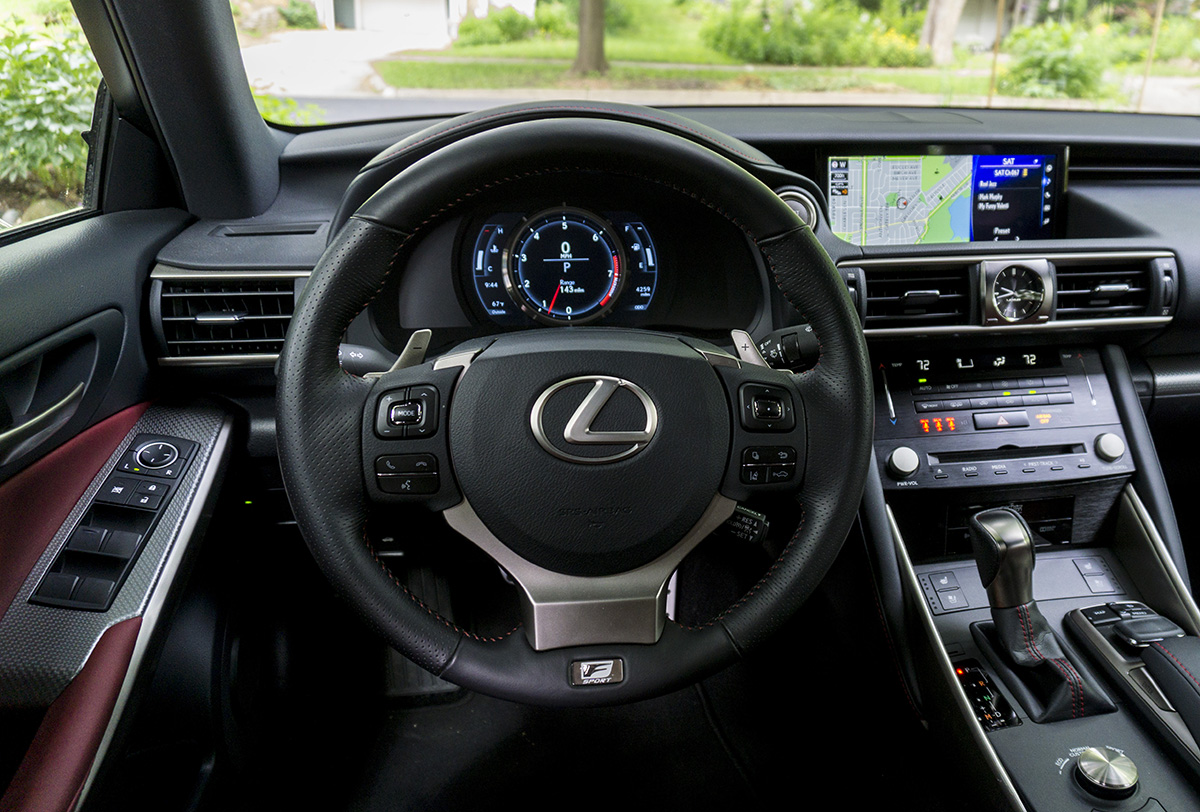 What I found when tossing the IS into the corners was an easy to drive sports sedan. There's plenty of power and in Sport mode, it's all right there. The shifts in the 8-speed direct shift automatic transmission shorten up, the throttle response is enhanced, and the steering tightens, giving you a much more sporting feel. It's here that you really appreciate the extra bolstering in the sport seats and the well-placed dead pedal. The suspension is firm, but not jarring – it's a Lexus, not a Viper – and even though the weight distribution is 55/45 front to rear, the car felt well balanced. Granted I wasn't pushing it anywhere near the limits, but I didn't feel a hint of understeer, even in the tightest corners.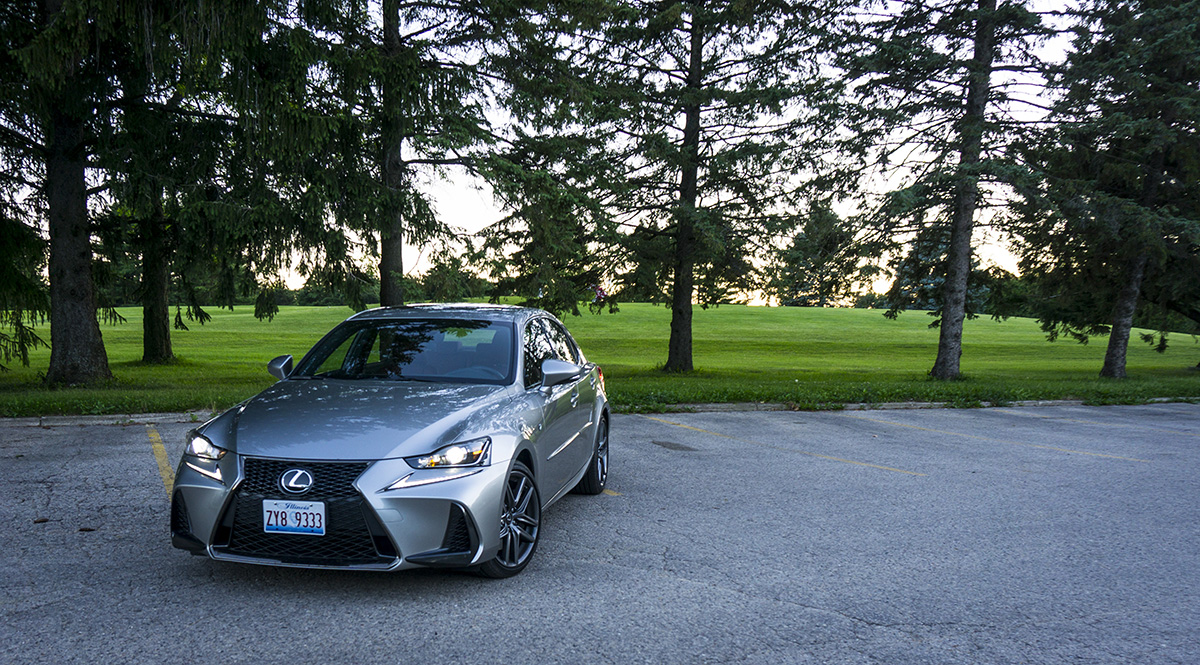 Our tournament package included passes to the event, access to the Lexus VIP suite located about half way down the 18th fairway, and probably just as important, reserved parking for Lexus owners. This was especially useful as Erin Hills sits about 15 miles north of Interstate 94 and public parking was just off the freeway. Those forced to use the public lots had to take a 30 minute shuttle bus to the course after waiting up to 40 minutes in line for the bus. Yes, membership really does have its privileges.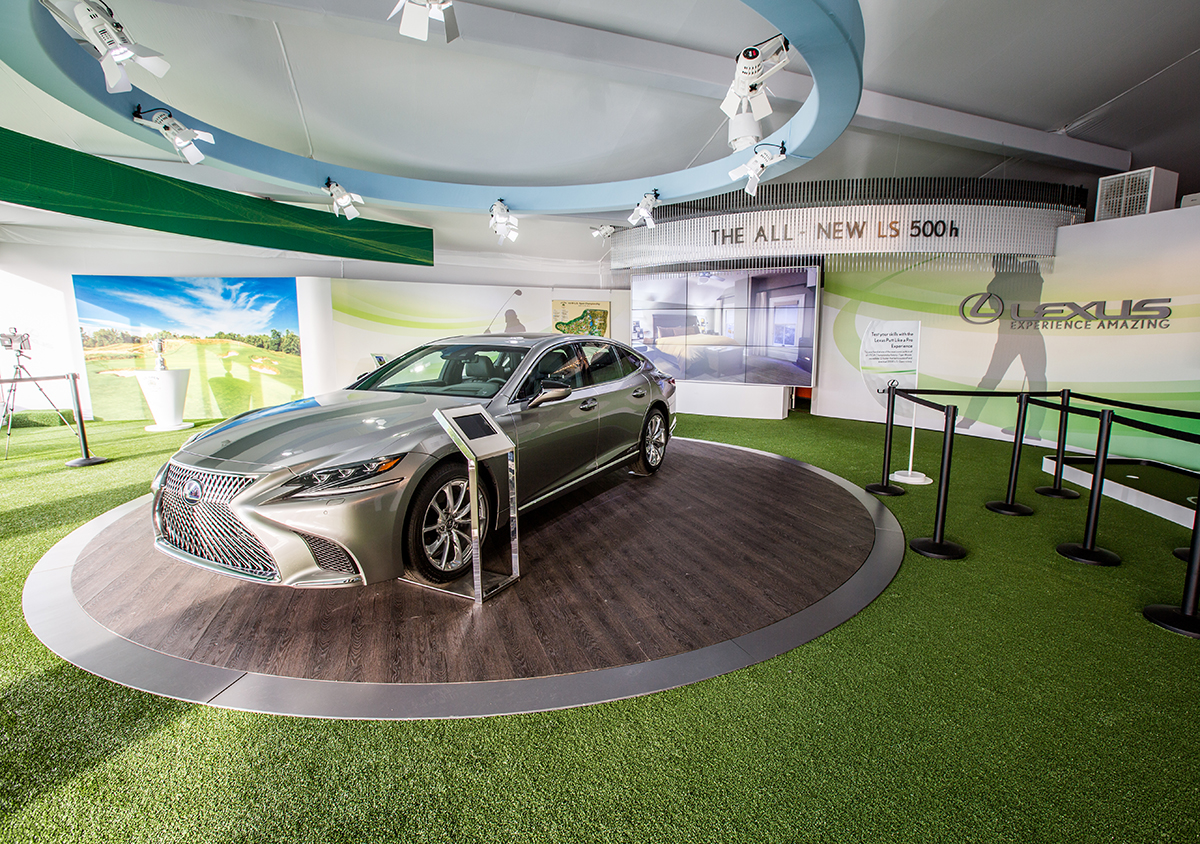 Our passes in hand, we walked the short distance from the parking lot to the course, through the gate, and into and area where sponsors displayed there wares and attempted to bond with golf fans. Andy and I took the opportunity to stop by the Lexus experience tent and have our picture taken with the U.S. Open Trophy – an no, as some have suggested our hands weren't preemptively cuffed behind us to prevent us from absconding with the silver.
It was a short walk from the sponsor village to the hospitality suite and the first order of business was to acquire a beverage and enjoy a little lunch in the air conditioned comfort of the tent. The other patrons were a mix of Lexus owners from the area, regional dealership employees, and executives from Lexus. One guest of honor was Johnny Miller who shot a 63 in the final round of the 1973 U.S. Open to win the championship by a stroke. He mingled with the guests while waiting to go on stage for an interview with ESPN's Trey Wingo. In addition to the great food, open bar, comfortable seats, and televisions throughout the tent, that's the beauty of the VIP hospitality experience, you never know who you might get a chance to rub elbows with.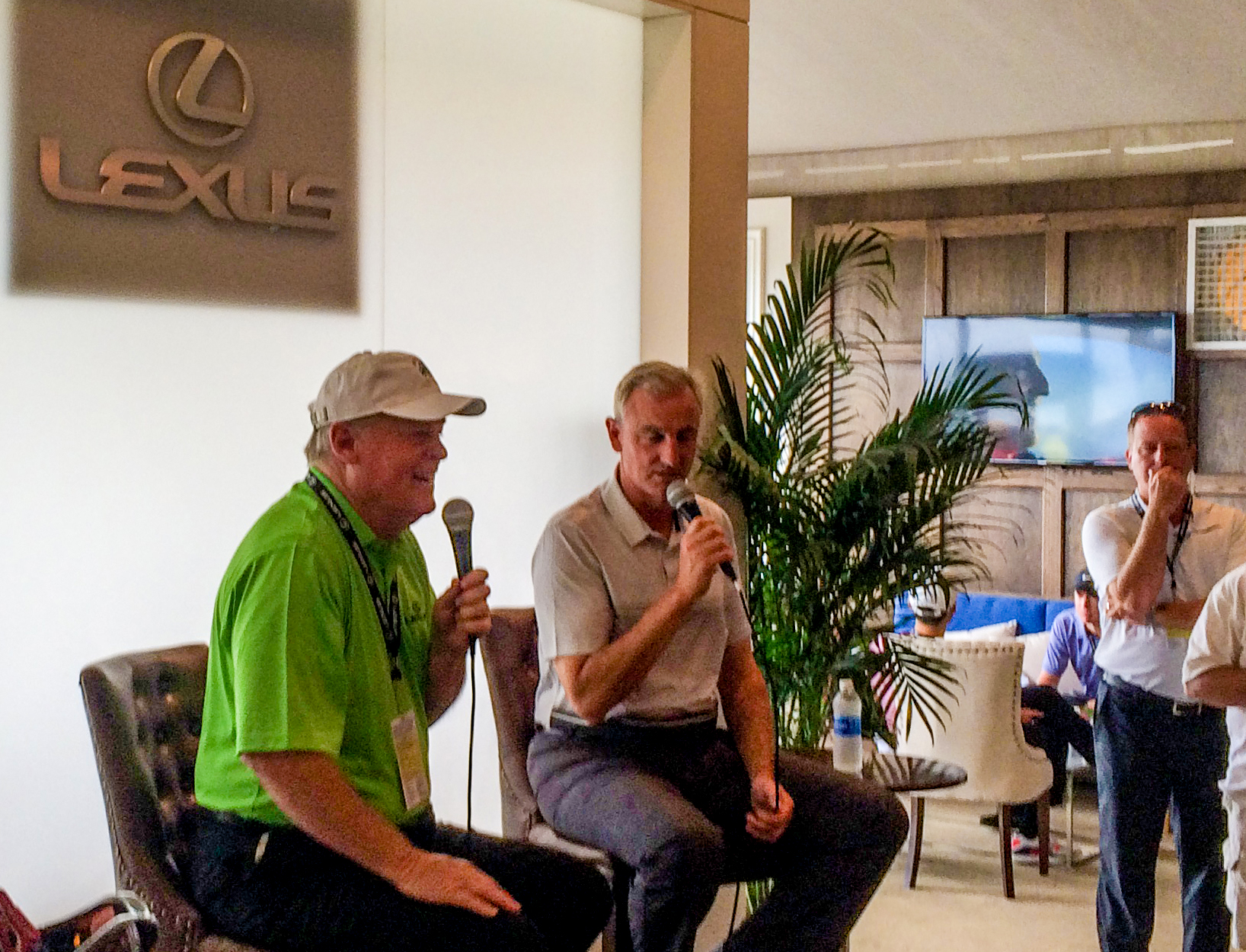 Out on the course we were on our own amidst the throng of attendees who'd come from all over to witness golf history. Erin Hills is a big track with lots of room between the holes which made for some fairly lengthy walks from one green to the next tee. As a venue for fans, the rolling hills and lack of trees provided some great sight lines, but unless you were in a grandstand around a green or right up against the ropes, the players were a long distance away. We walked almost the entire course watching players that included local hero Steve Stricker, fan favorite Ricky Fowler, and eventual champion Brooks Koepka among many others.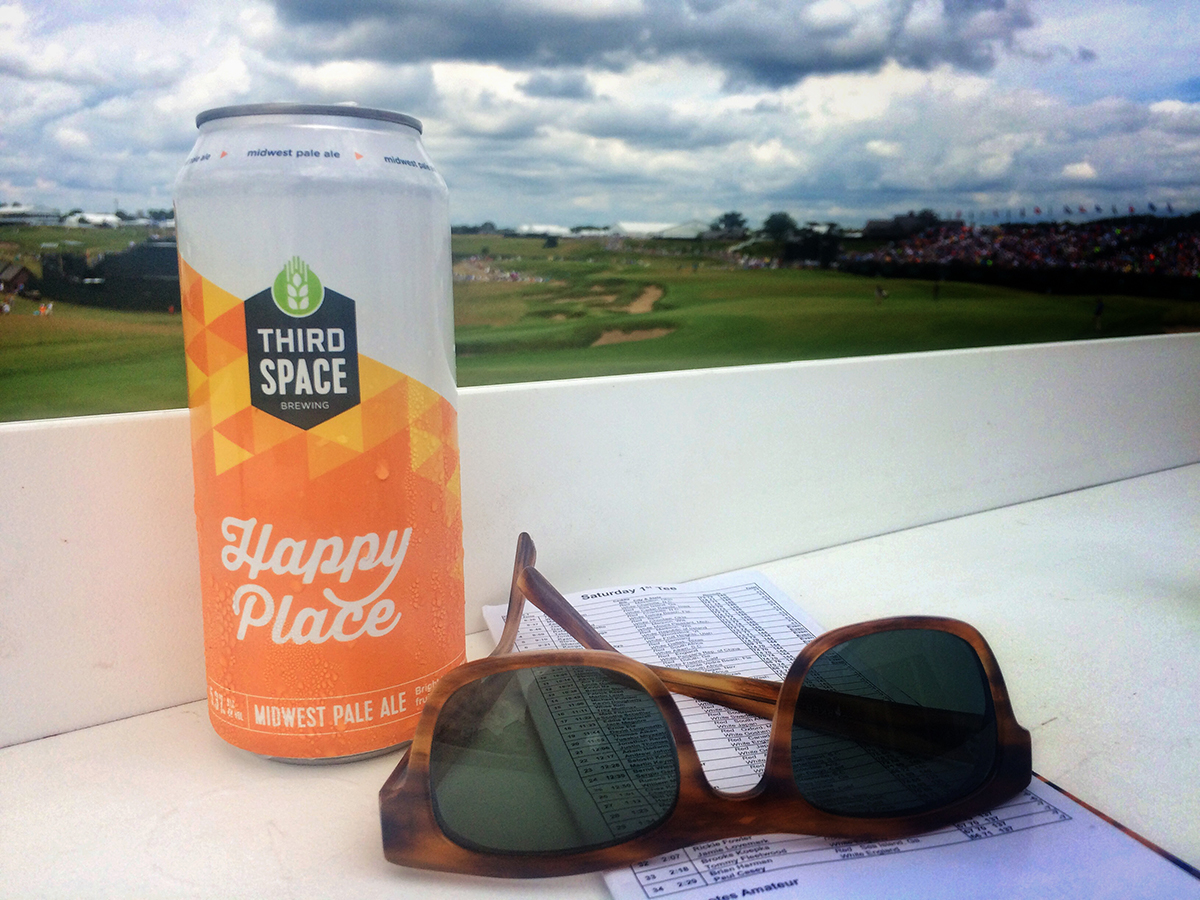 What you come to realize after spending a few hours on the course is you don't attend an event like this to see the tournament. Frankly, you get a much better view of the action on an HDTV from your couch. You come to a place like Erin Hills to see the course as it really is and to watch the players hit shots and interact with the crowd, which they often do. So after three hours of traipsing around the course, seeing its narrow fairways and extreme elevation changes in person, watching the pros slice and dice the course like an itamae carves up otoro, and hearing one too many overserved cheesehead shout, "Get in the hole!" it was back to the suite for a refreshing beverage, a few shrimp (okay, maybe a few platefuls of shrimp) from the buffet table, and the cool blast of air conditioning. We stayed until 5:30, regularly stepping outside to watch the groups pass on their way to the 18th green, and then just before the storm clouds rolled through, we walked to the IS and pointed it west back to Madison.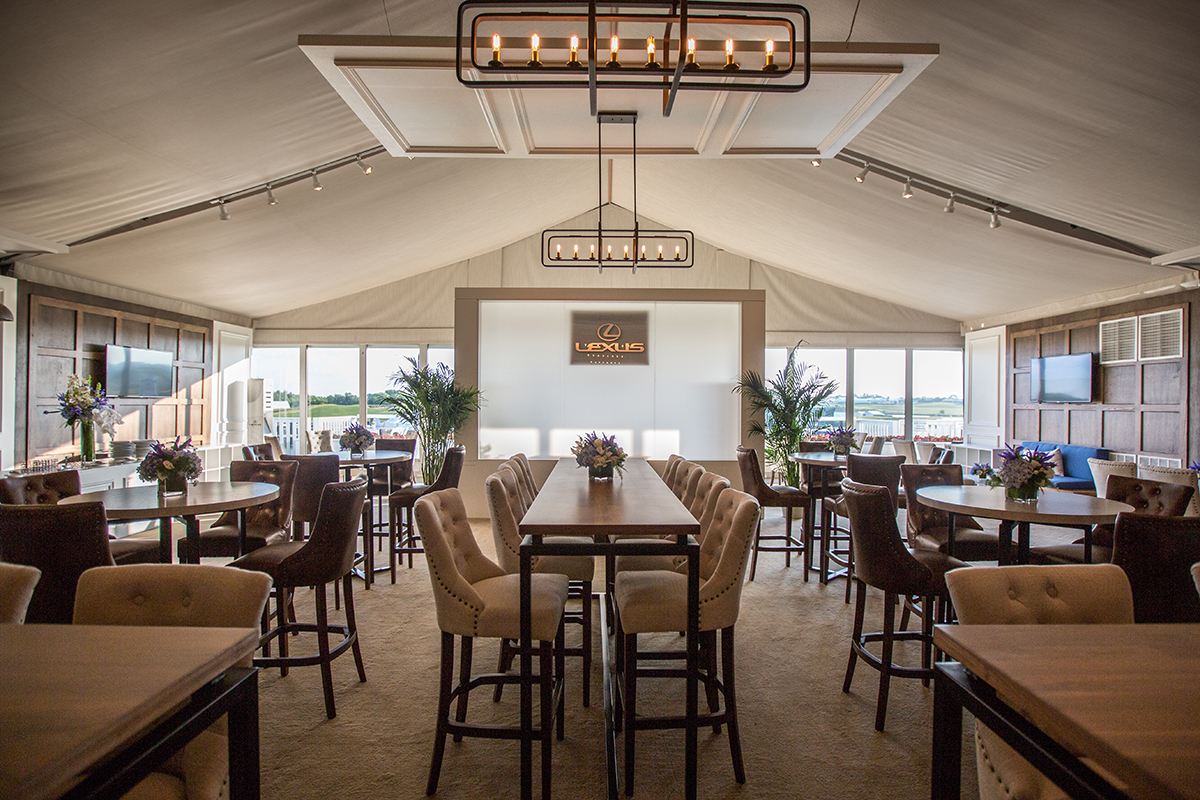 I didn't attend Sunday's final round. With Lexus' permission, I donated my passes to a charity auction for Gilda's Club. A generous bidder spent significantly more than their face value to support the organization and enjoy their Lexus day at the Open. I ended up throwing my clubs in the trunk of the IS3500 F Sport and heading to a local course to see if watching the pros would inspire me to play better. Short story, inspired as I was, I still shot my usual, in the low 90s. Hmmm, maybe Lexus should consider including golf lessons in their owner benefits program…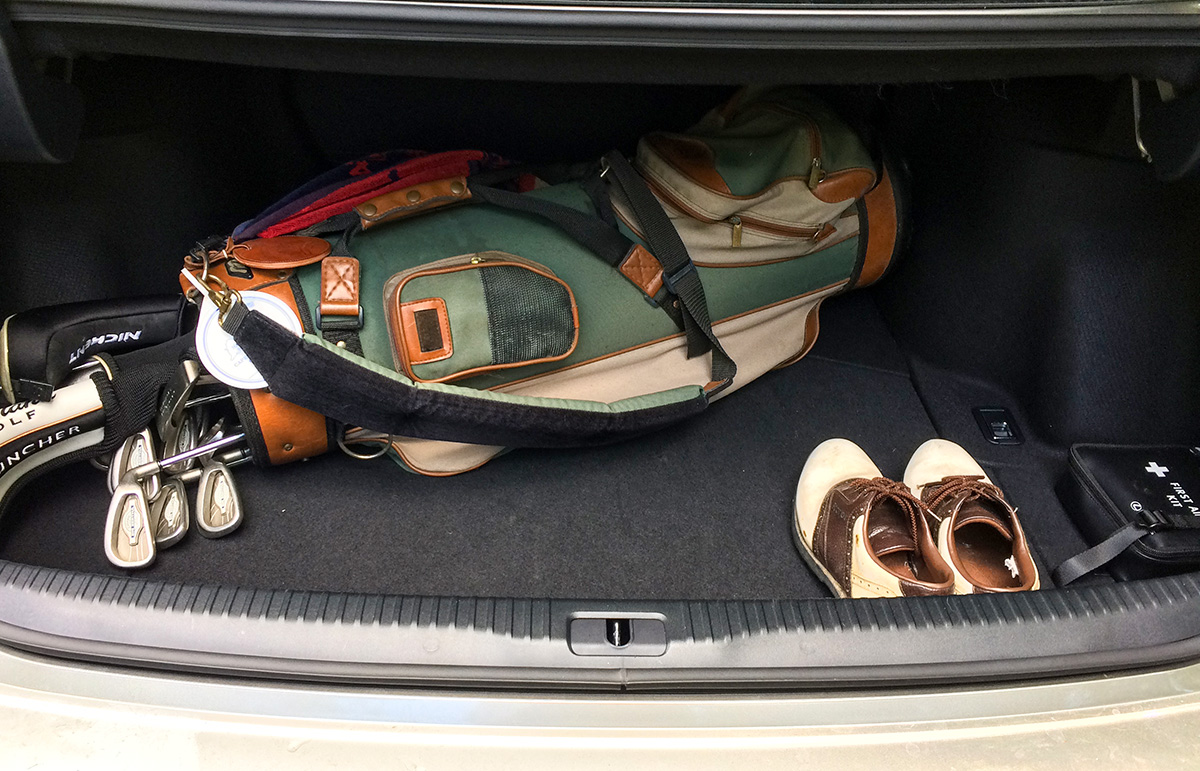 2017 Lexus IS350 F Sport AWD
Four door, five passenger, compact luxury sedan
Base price: $41,371
Price as tested: $49,579 (includes $995 destination charge)
Major options: F Sport Package $3,155, Mark Levinson Audio and Navigation $2,835, Blind spot monitoring with cross traffic alert $600, Illuminated door sills $425
Engine: 3.5 liter V6 with variable valve timing, double overhead cam, and direct injection
Transmission: 8-speed automatic with steering wheel mounted paddle shifters
Horsepower: 306 @ 6,400 RPM
Torque: 277 lb.-ft. @ 4,800
0-60: 5.7 seconds
Top speed: 131 electronically limited
EPA MPG: 19 City/28 Highway/22 Combined
While Lexus provided the vehicle, tournament passes, and travel expenses, the opinions in this post are 100% our own.