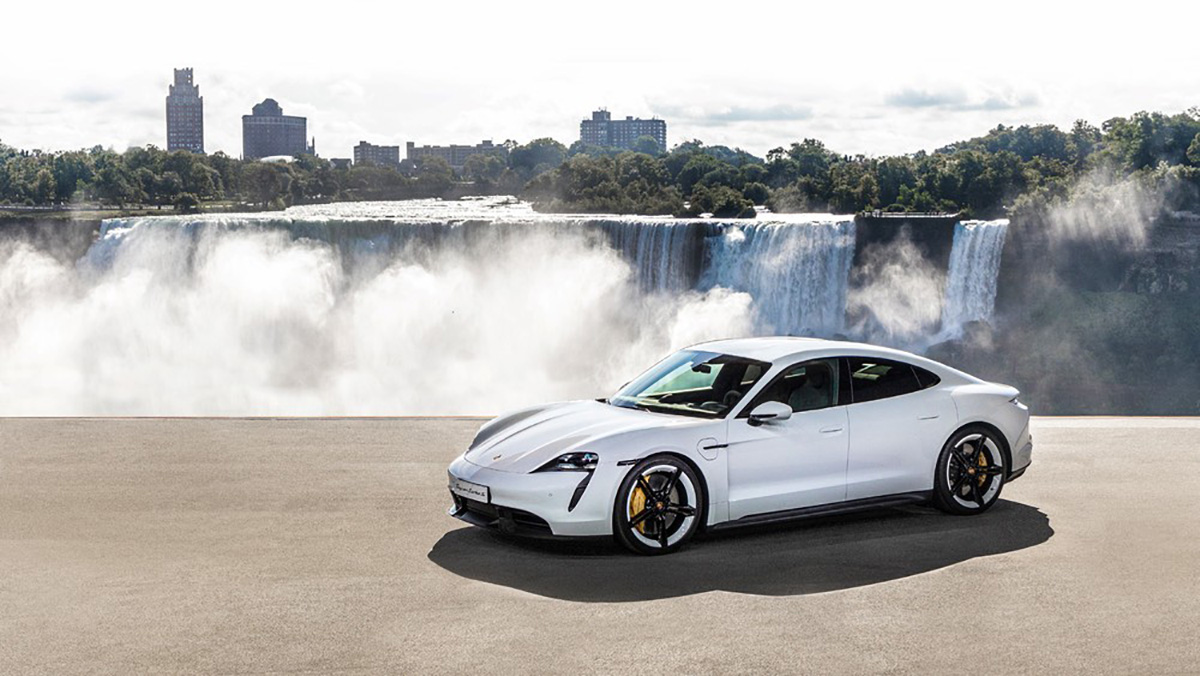 It's hard to make a bolder statement than Oliver Blume, Chairman of the Executive Board of Porsche AG, made this morning about his 70-year old iconic car company.
"This day marks the start of a new era."
The quotation is in reference to the unveiling of the first-ever all-electric Porsche sports sedan, the Taycan. Initially teased as the Mission E prototype, doesn't stray far from that concept and is a thumb in the eye of car enthusiasts who think electrification and performance can't co-exist. Just a few stats prove Porsche is serious.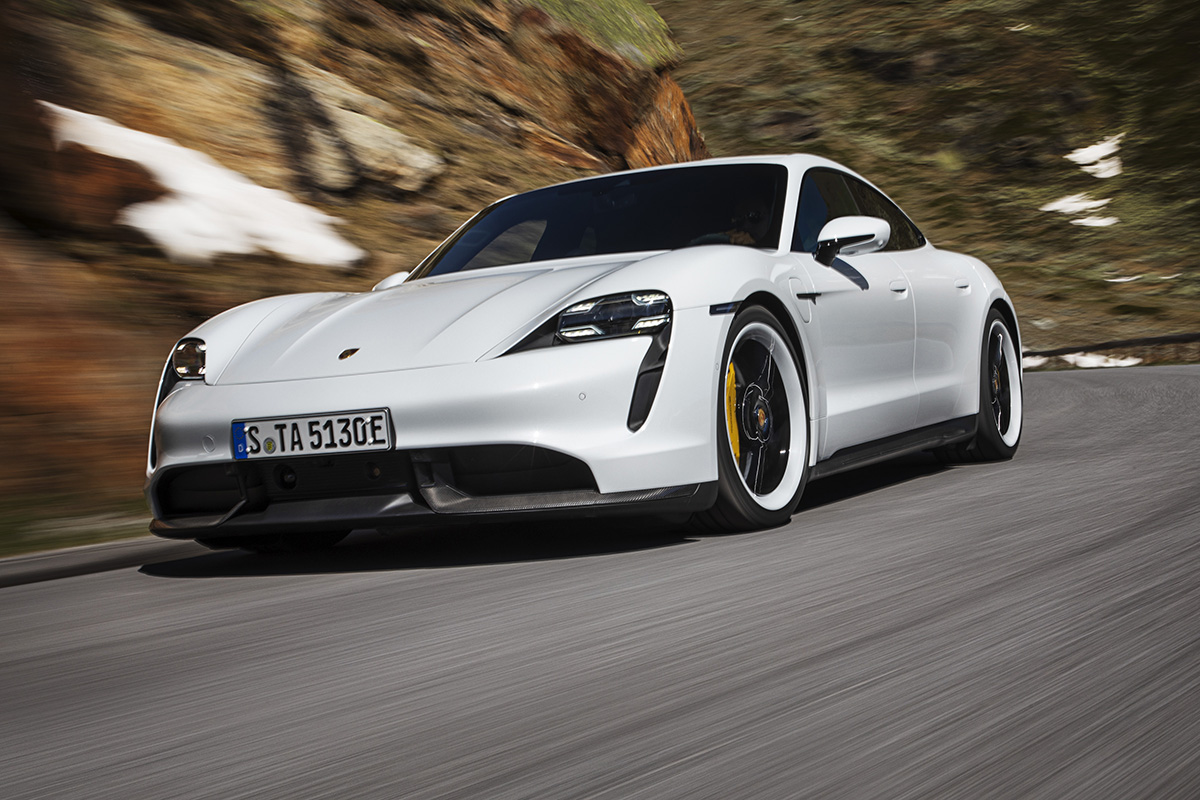 The Taycan Turbo S will be the most powerful Porsche road car ever, with 750 horsepower and 774 pound-feet of torque on tap. Taycan will rip from 0-60 mph in 2.6 seconds and hit a top speed of 161 miles per hour. The Taycan uses a unique 800-volt system that delivers more power and charges more quickly than other its competition. Recharging takes just 22 and a half minutes to go from 5-80% using a 270kW supercharger. Porsche hasn't published range figures yet, so we'll have to wait to see how many miles can be squeezed out of its 93.4 kWh battery.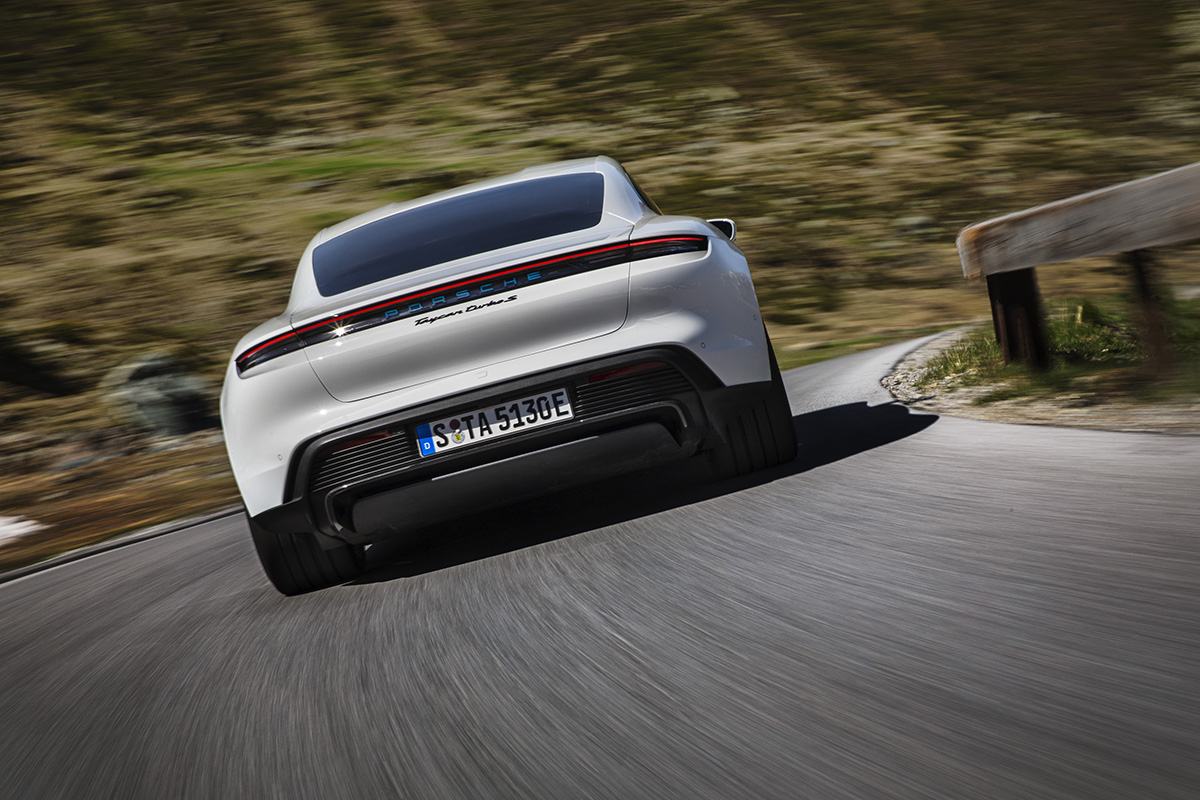 Porsche was able to achieve these impressive power numbers by innovating in one area where most manufacturers just by off the shelf, the electric motor. Each of the two axle-mounted, electric motors uses something Porsche calls "hairpin winding" to increase the copper density of the stator and deliver more power. Porsche also incorporates a two-speed transmission on the rear axle to balance acceleration and efficiency. The first gear provides quick starts off the line. The second has a higher ratio for highway cruising.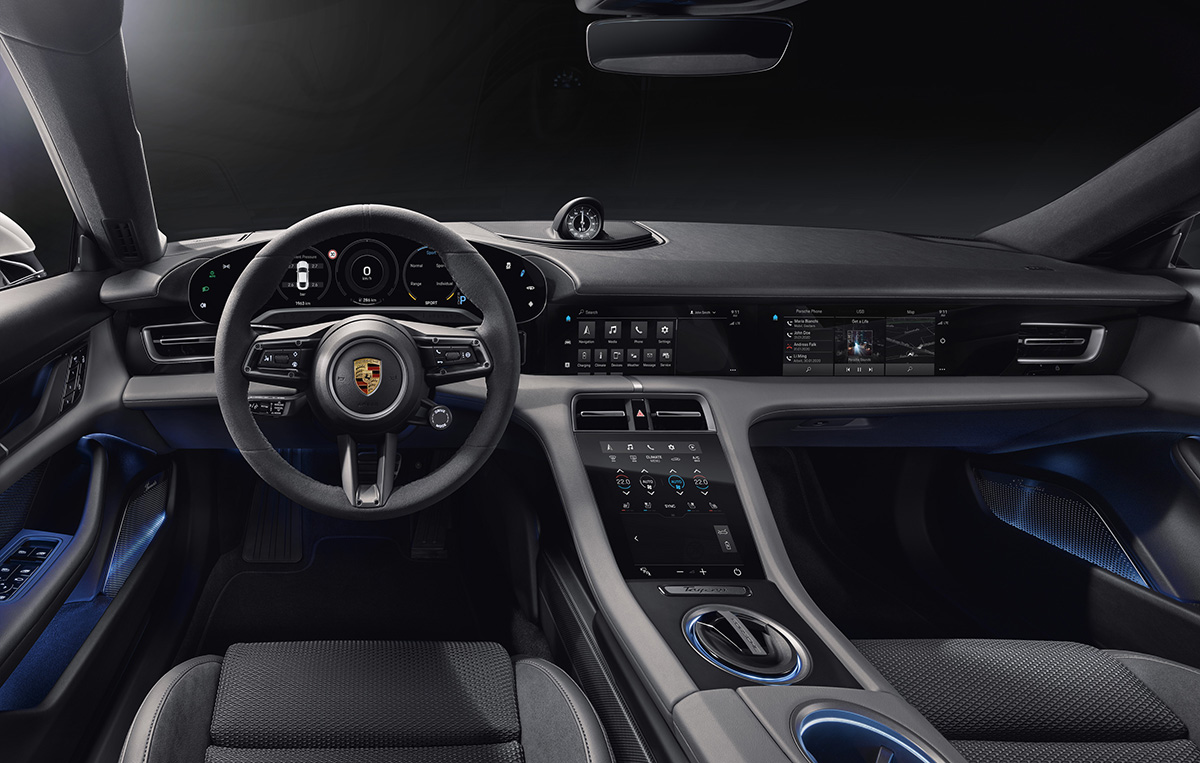 Inside Taycan looks like the future with as many as five display screens replacing almost all physical buttons and switches from the current production cars. The curved instrument cluster screen makes up the highest point of the dash and creates a focus for the driver. Porsche claims the interface is intelligent and intuitive, but given our experience with Volvo's Sensus system and Jaguar-Land Rover's three-screen unit, we'll wait until testing it to declare it a success.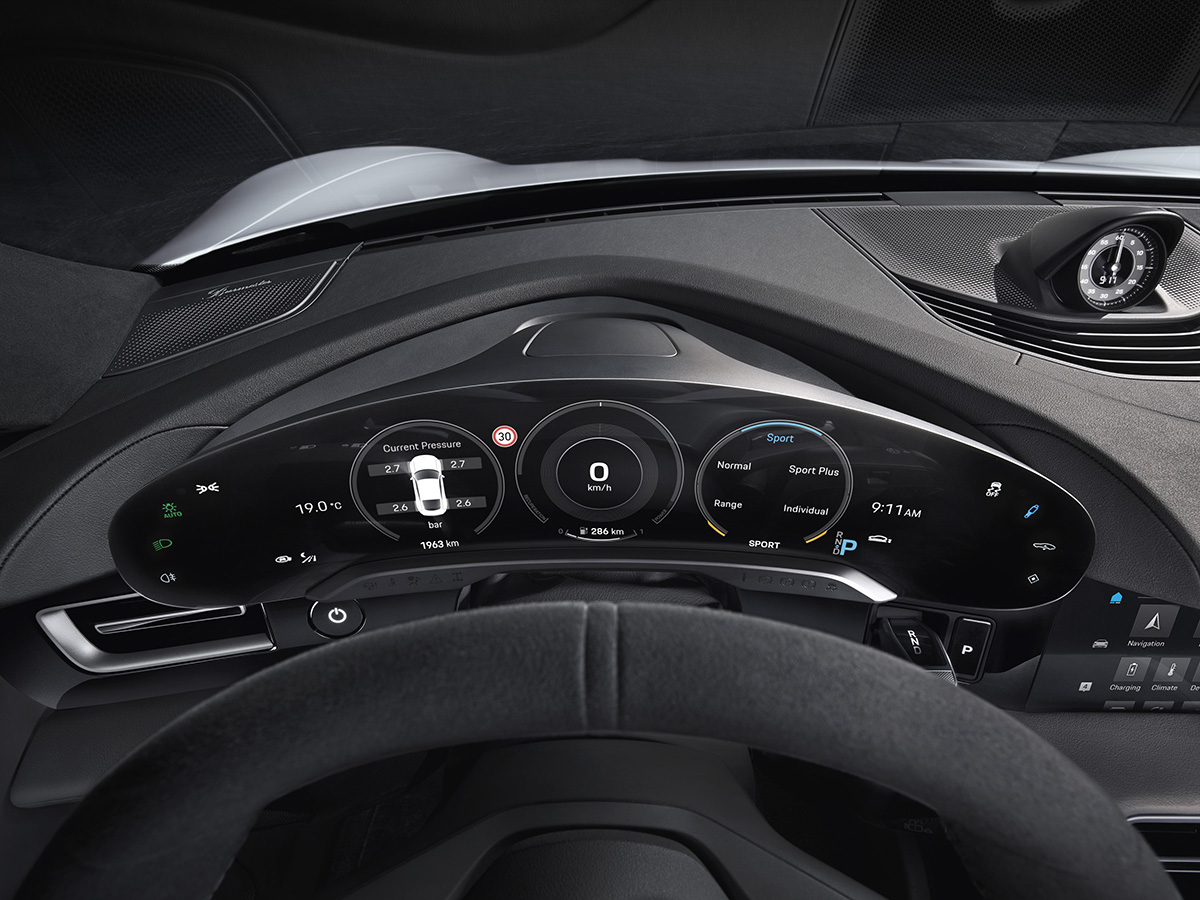 New from the ground up the Taycan Turbo S features adaptive and active three-chamber air suspension systems to control body roll. It also offers torque vectoring between the two motors and all four wheels to optimize grip and performance when necessary.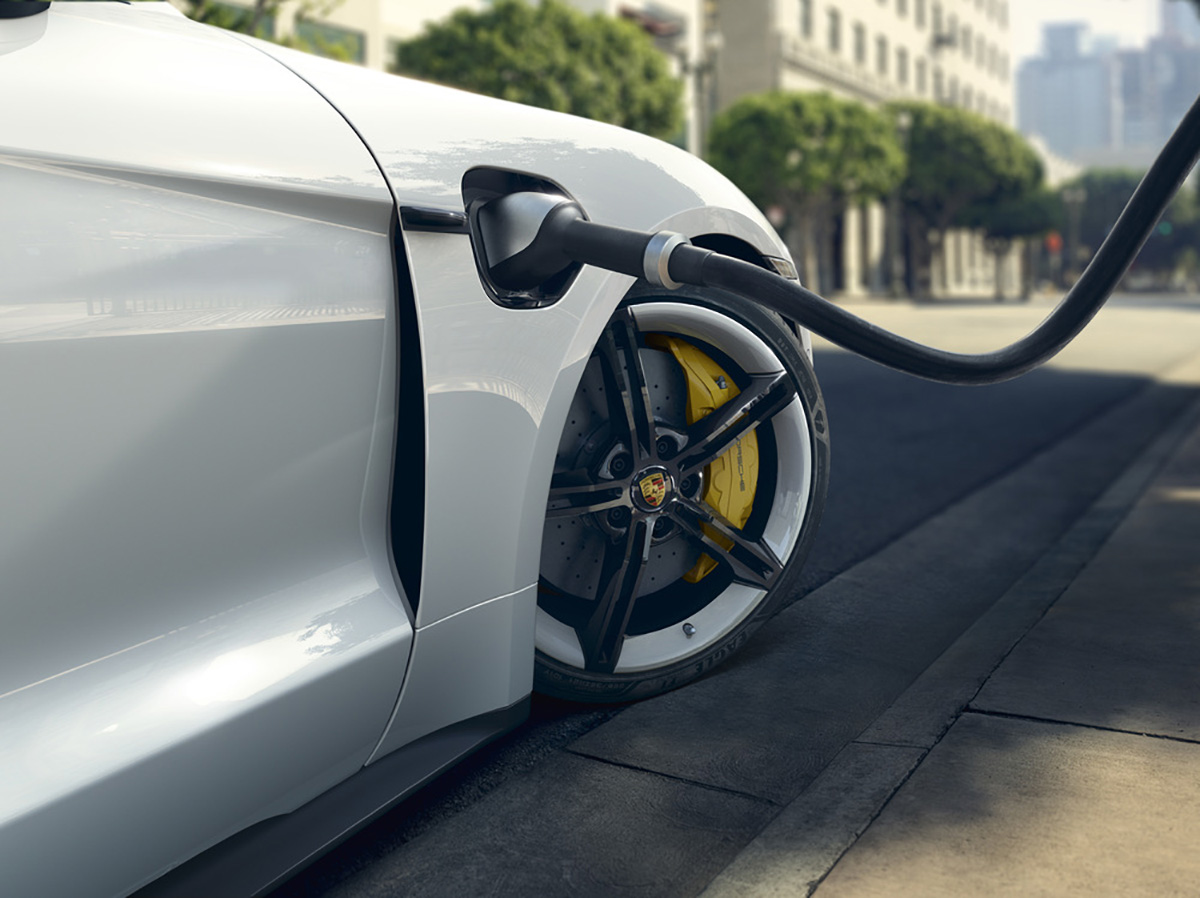 Taycan will initially be available as a 670 HP Turbo model – yes, they know electric motors don't have turbos, it's just to carryover naming conventions from their current lineup – and the more powerful Turbo S. Pricing starts at $150,900 for the Turbo and a $185,000 for the Turbo S which puts it in line with their current top of the line Panamera models. Less powerful (and presumably less expensive) versions will follow later this year and next year Porsche with introduce a crossover Taycan dubbed the Cross Turismo. We'll have more information and drive impressions when Porsche lets us take a turn behind the wheel.