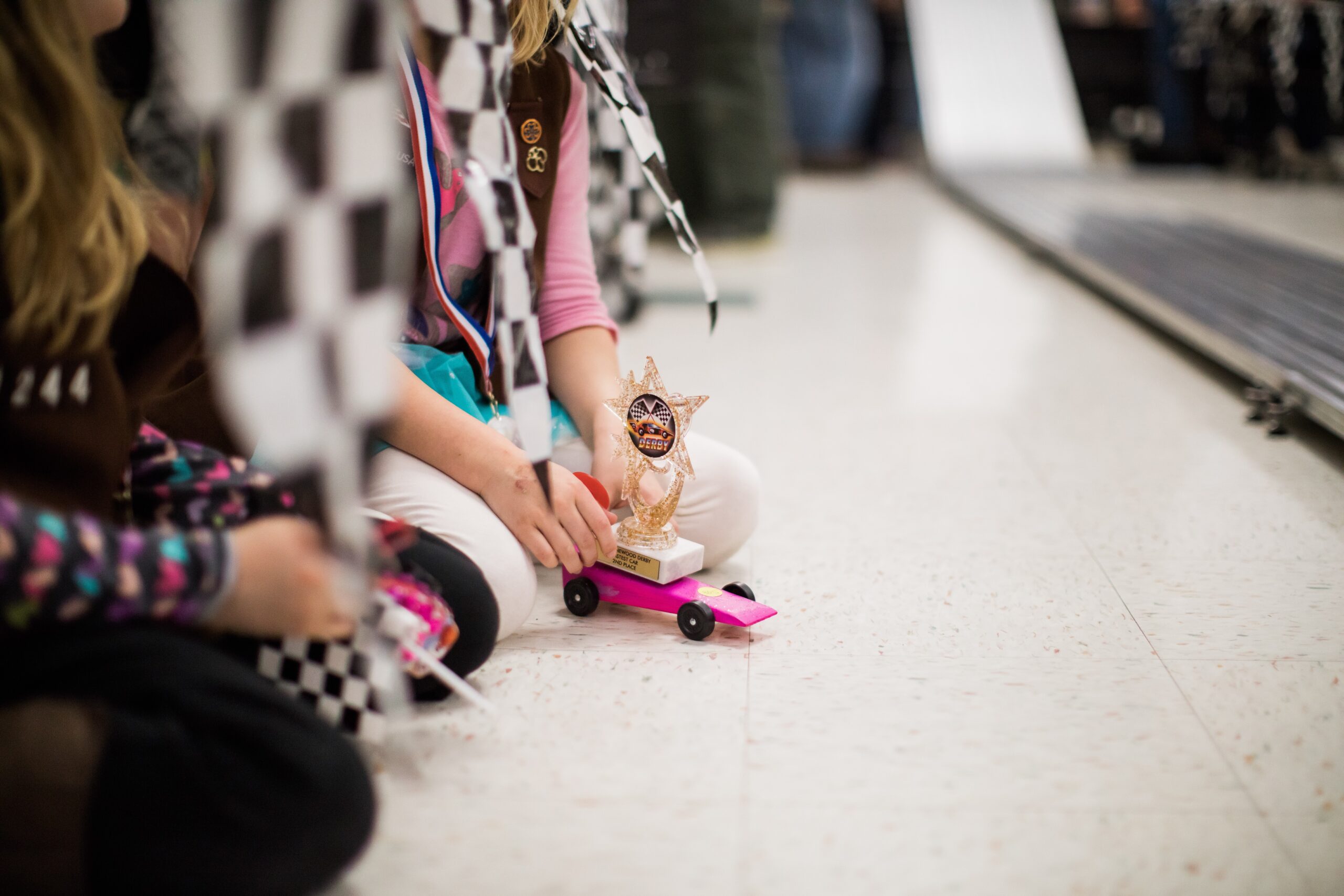 One of my earliest memories was watching my brother do his first Pinewood Derby race as a Cub Scout. I was fascinated as I watched him and my dad build the car, testing and tinkering until it looked and raced just so.
I remember the excitement of the race, kids all around, electric with energy. Watching my brother's car finish low in the rankings, I had what was probably my very first competitive thought, "When I do Pinewood Derby, I'm going to beat my brother."
Imagine my disappointment, just a few minutes later, when I was told Girl Scouts don't do Pinewood Derby, and girls just can't be Boy Scouts.
It might be 20 years too late for me, but somewhere in the US there's a little girl who's just going to kick her brother's ass in pinewood-car track racing.
Ford Motor Company and four Girls Scouts Councils are launching a program encouraging girls to pursue STEAM-related fields, and offering 1200 girls the opportunity to learn about automotive science and engineering by building and racing their own tiny track car.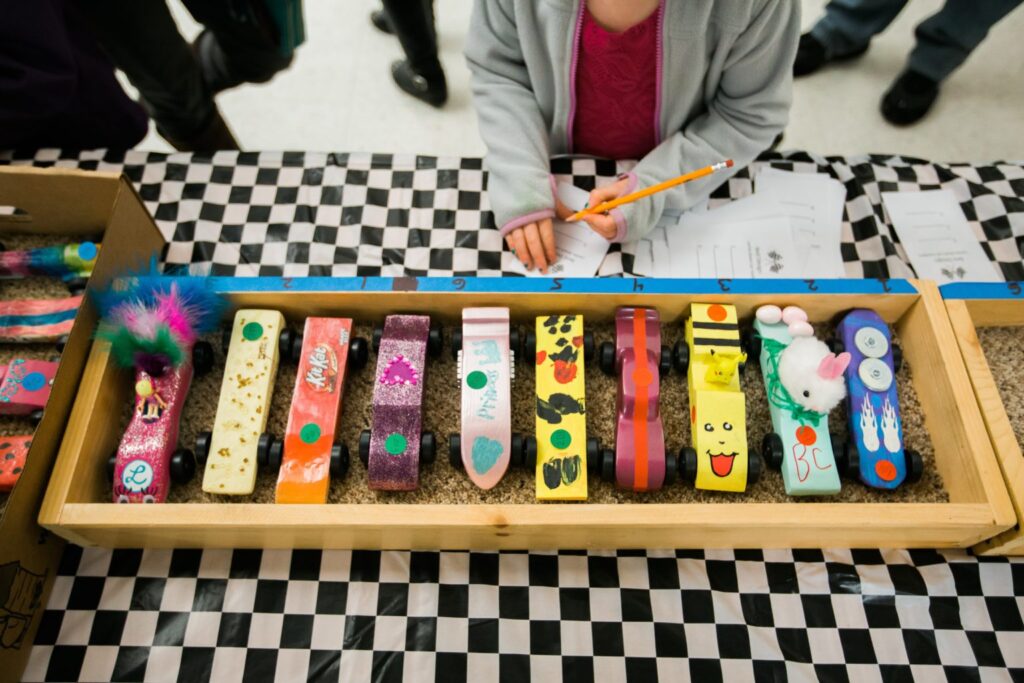 Girls' Fast Track Races is a collaboration between Ford and the Girl Scouts of Tropical Florida, Southeastern Michiagn, Northeast Texas and Northern New Jersey. 400 girls from each council will participate in the races, which will take place throughout October and November. Along the way they will receive motivation and education from Ford.
"We believe that all young children have an aptitude for technical subjects – what's often lacking is the encouragement and additional support to succeed," said Tracy Magee, Ford primary brand experiential manager. "Ford is deeply committed to education and through creative programs such as the Girls' Fast Track Races, we hope to spark excitement among the youth and inspire them to pursue future careers in high-tech fields."
Girls' Fast Track Races is a part of the larger STEAM Experience initiative by Ford, dedicated to getting more students interested and involved in science, technology engineering, arts and math.
Recently at a Rides and Drives meeting, a fellow writer and I commented on how unusual it was that so much of the published work on this automotive site comes from women. Those of us on this staff have a passion for journey and writing that keeps us interested, but every woman I know can tell you a story about being discouraged from pursuing what would typically be considered a masculine career. I wonder how many girls may have considered a career in cars, but held back because someone unknowingly closed a door somewhere along the way. How many other women automotive writers, engineers, designers, and managers would we have if someone had said yes, when a girl said she wanted to participate in Pinewood Derby?
Thanks to Ford and the Girl Scouts, 1200 girls will get to find out.