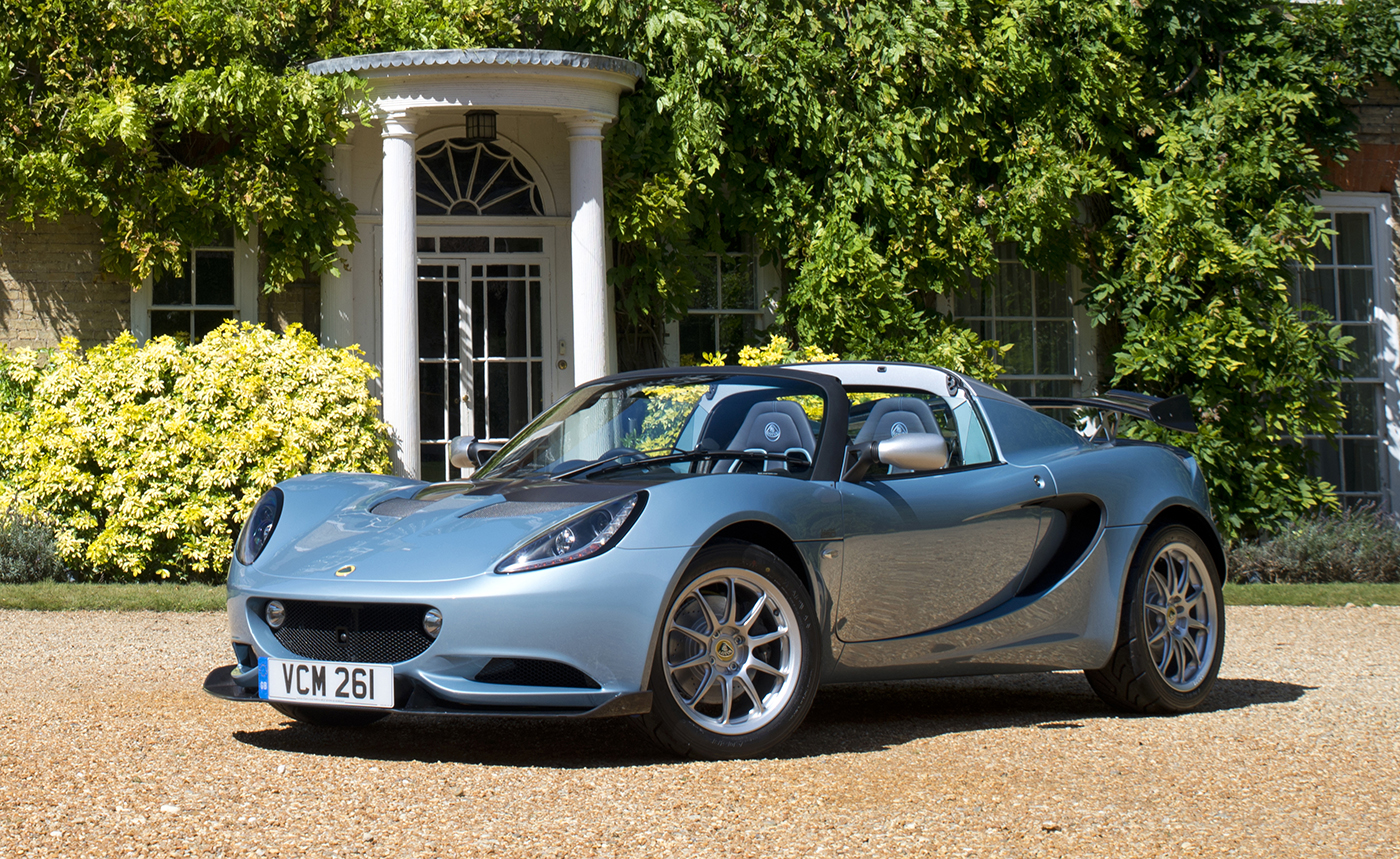 For my last birthday I threw a blowout. Think 75 20-somethings, shouting, dancing and making me fear for the structural integrity of my balcony. It was a really special night; those hazy memories are going to last and make me feel loved for the entire year.
So forgive me for thinking of myself as an expert on birthday celebrations. And as an expert, I'm pretty damn impressed with Lotus' 50th birthday gift to themselves (and to us): The Elise 250 Special Edition.
 It's not strictly Lotus' 50th, it's the 50th anniversary of their Hethel headquarters, manufacturing plant and test track. There's a lot of cool history to celebrate here, both after and before Lotus moved in.
Royal AirForce Hethel was used by the US during World War II as a headquarters for the 2nd Combat Bombardment Wing of the 2nd Bomb decision. After the war, control of the airfield was turned over to the Royal AirForce, who used it for personnel transport and later a technical training center.
In 1948 the airfield closed, leaving its runways open and begging to be driven on again.
After nearly 20 years, Lotus answered. They moved into their purpose-built headquarters and have remained there since, converting the runways into a 2.5 mile track for testing the speed, handling and agility of their lightweight marvels. The birthday Elise circled the test lap in 1 minute and 34 seconds, the fastest recorded time for a road-legal Elise.
"As the Elise was conceived, designed, engineered and is built at Hethel, we wanted a 50th tribute that's even lighter than the fastest road-going Elise we've ever produced," said Group Lotus CEO Jean-Marc Gales. "The new Elise 250 Special Edition achieves that, so it's supremely quick and agile, but it's also wonderfully finished and stunning to look at."
And guys, talk about a looker.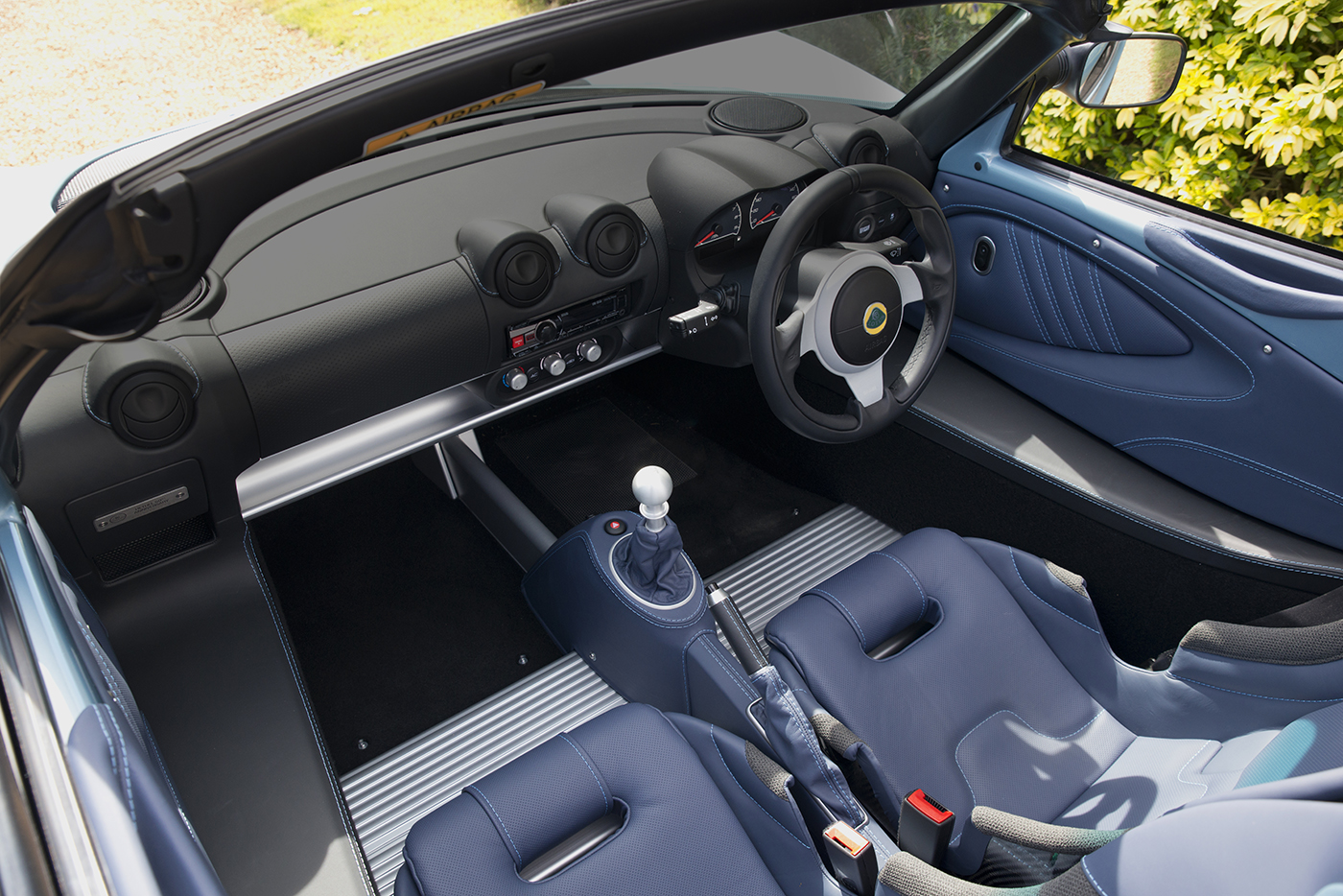 If there's a word to describe the interior, it's details. Dark blue or gray leather seats and door panels are hand stitched with your choice of contrasting color. Everything comes together to make the car feel rich and luxurious. Like you're being swaddled in the softest leather.
Built from lightweight aluminum and carbon fiber, the body boasts a smooth line and contribute to a streamlined feel from nose to rear. The car will be available in Classic Blue, yellow, red or white metallic finish.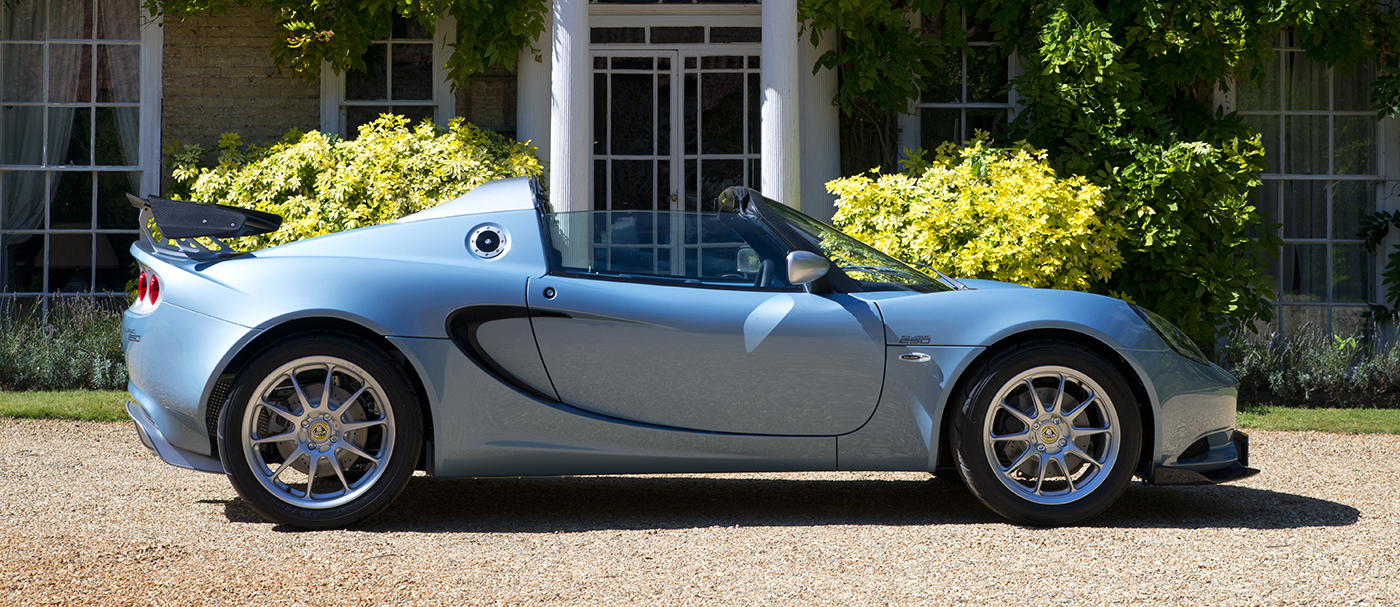 There's something in the top rear quarter panel that looks awkward from certain angles, and we're definitely not sold on the rear-deck spoiler, but photos do lie. We'll reserve judgement until we see the car. And in the case of the spoiler, that functionality is important when you open up the Elise on the track.
And you'll want to take this one on the track.
This beauty is powered by a high-output supercharged 1.8 liter 4-cylinder engine that makes 243 horsepower at 7,200 RPM. Remember all that lightweight carbon fiber? The powerful engine combines with the incredibly lightweight body — the whole thing only weighs 1982 pounds — to deliver a power to weight ratio of 8.15 pounds per horsepower. That's a Simone Biles-level power vs weight ratio.
The Elise features two ESP modes, which can be changed by the driver. Cruise around town in Sport mode, and then flip it to Race once you hit your track. You'll get more throttle response, lower traction slip thresholds, and no understeer recognition. In short, the car won't stop you from skidding around that corner while pushing the pedal to the floor.
Lotus is only making 50 of these special edition cars, one for each year they've spent at the site. And they want to include their fans in the celebration — instead of offering the Special Editions to collectors at private shows, they'll sell at regular dealers on a first come first served basis. Even the cost is somewhat accessible; Lotus is suggesting dealers sell the cars at £47,900. Unfortunately, this model will be sold in the UK, Germany, Italy, France, and Japan. So we here in the U.S. are SOL.
Happy birthday, Lotus home. Maybe on my 50th, I'll have the money to treat myself to an (vintage, at that point) Elise 250 Special Edition.