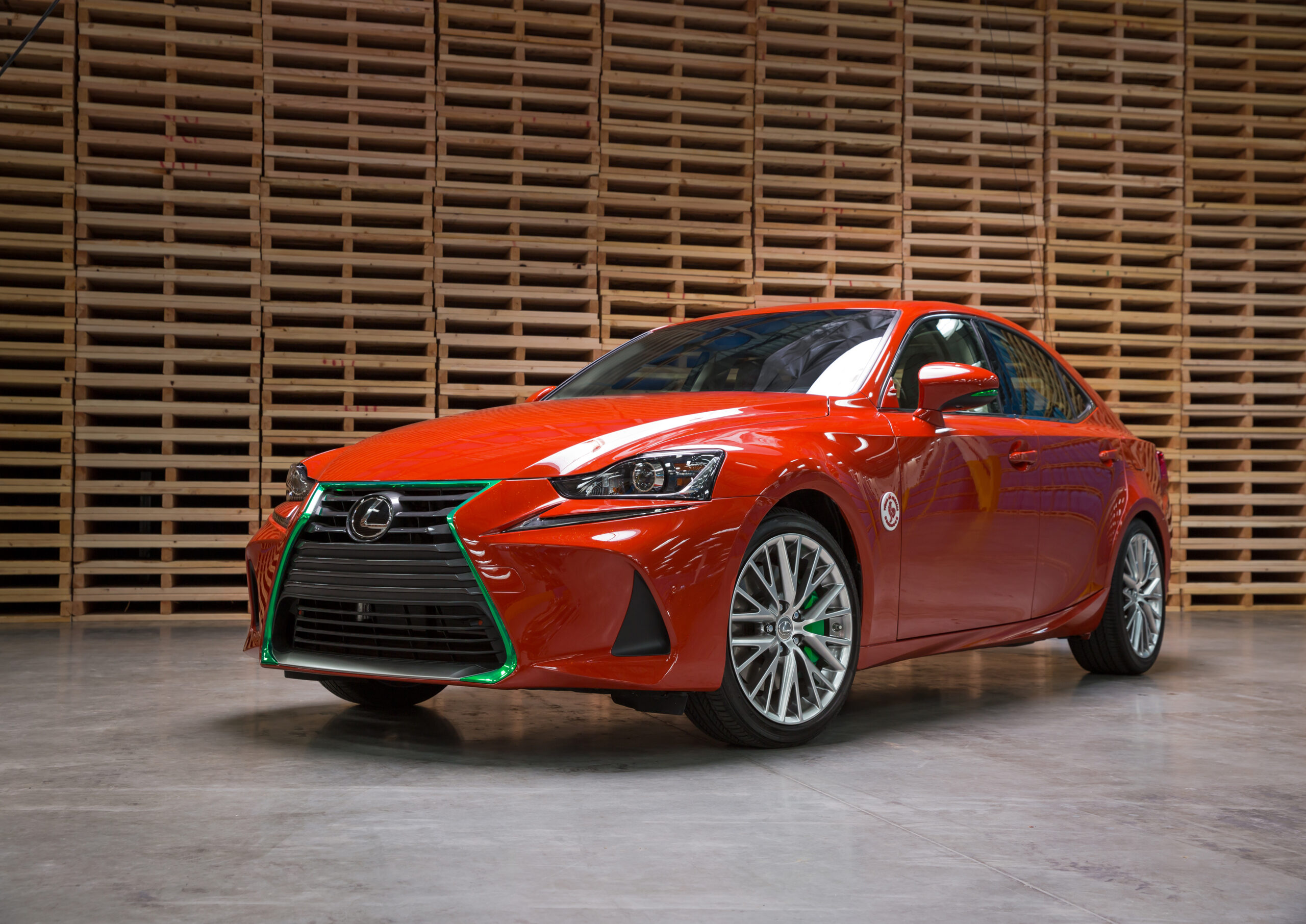 Lexus made one thing very clear at the LA Auto Show: They're stalling for time until they can get the LC500 on the road.
While brands like Alfa Romeo, Mazda, and Lamborghini had new models to share, Lexus decided to remind us all of how hot and spicy their small sport sedan is by boldly presenting us with a marketing metaphor, the Lexus Sriracha IS.
The car is a collaboration with Huy Fong Foods, maker of everyone's favorite bright red rooster sauce, Lexus, and West Coast Customs.
"The new Lexus IS is so hot, we decided to make it Sriracha hot, with all the custom details every Sriracha fan will appreciate," said Brian Smith, Lexus vice president of marketing.
If you're struggling to think of what features a car might have to pay homage to hot sauce don't worry, so did the customization team. The details range from goofy to downright cringe-worthy, but we really wouldn't expect anything less from the team at West Coast Customs. I watched a lot of Pimp My Ride as a teenager, and I'm still embarrassed for some of those poor cars.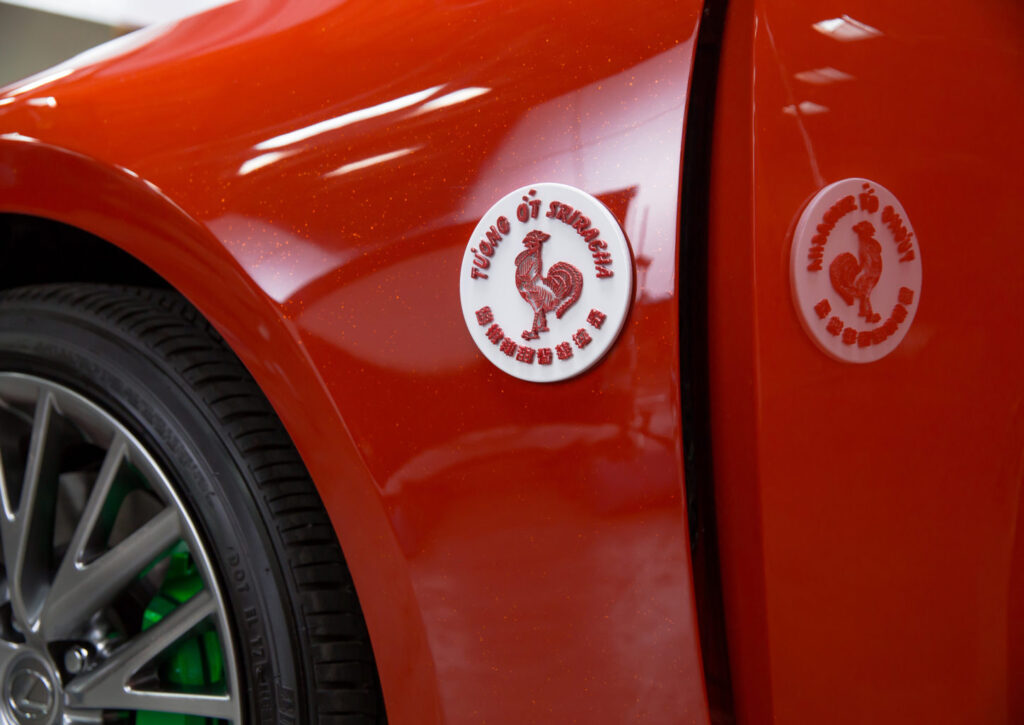 There's obvious inspiration from the hot sauce looking at the car. Leather seats are sewn with the Huy Fong rooster logo, and custom rooster badging decorates the doors. Of course there's a custom paint color. Lexus even attempted adding the sauce itself to the paint, but wound up deciding against that. The final color is designed to resemble the sauce out of the jar — bright orange red with flecks of chilis.
That's where we leave the world of standard customization and enter the Twilight Zone.
Your temperature settings have been re-labeled. Instead of a C and a W or just a color guide you can now turn your dial anywhere between cool and "Sriracha hot."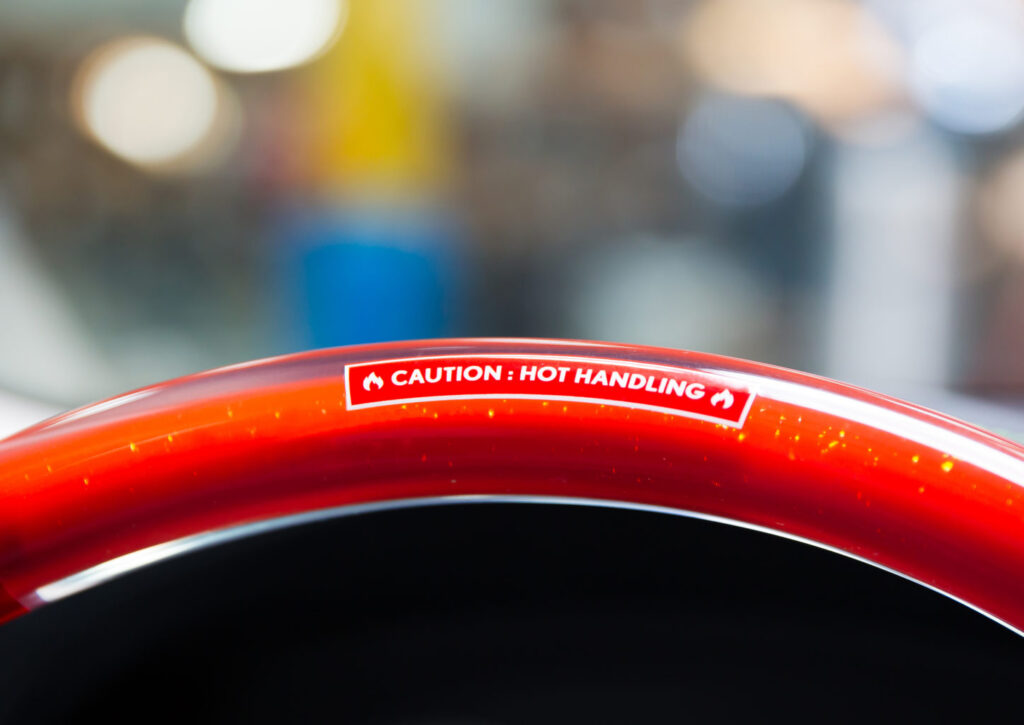 The forced Sriracha references don't stop there. Do you feel your throttle isn't spicy enough? You can now turn your Lexus from Eco Mode to Sriracha Driving Mode to enable faster gear changes and more dynamic throttle mapping. And apparently it can get pretty hot, as they felt the need to put a warning on top of the sealed resin steering wheel.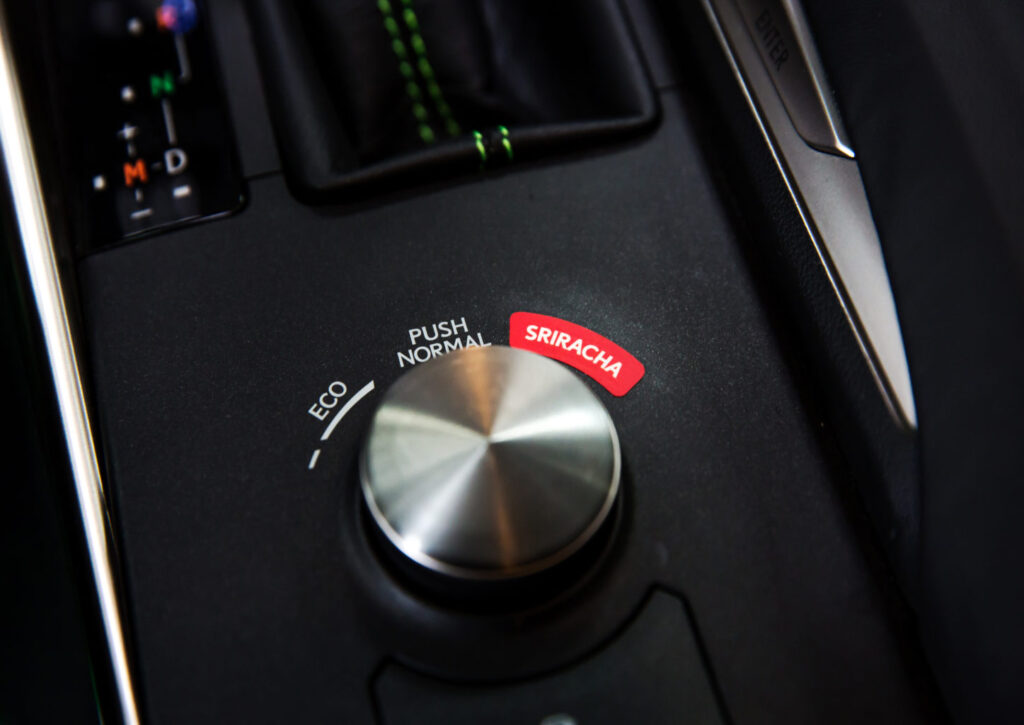 And just in case you weren't already certain that this car is a collaboration with Sriracha, they filled the trunk with 43 bottles. That's right, until you've cleared through those bottles this car is only good for hauling hot sauce.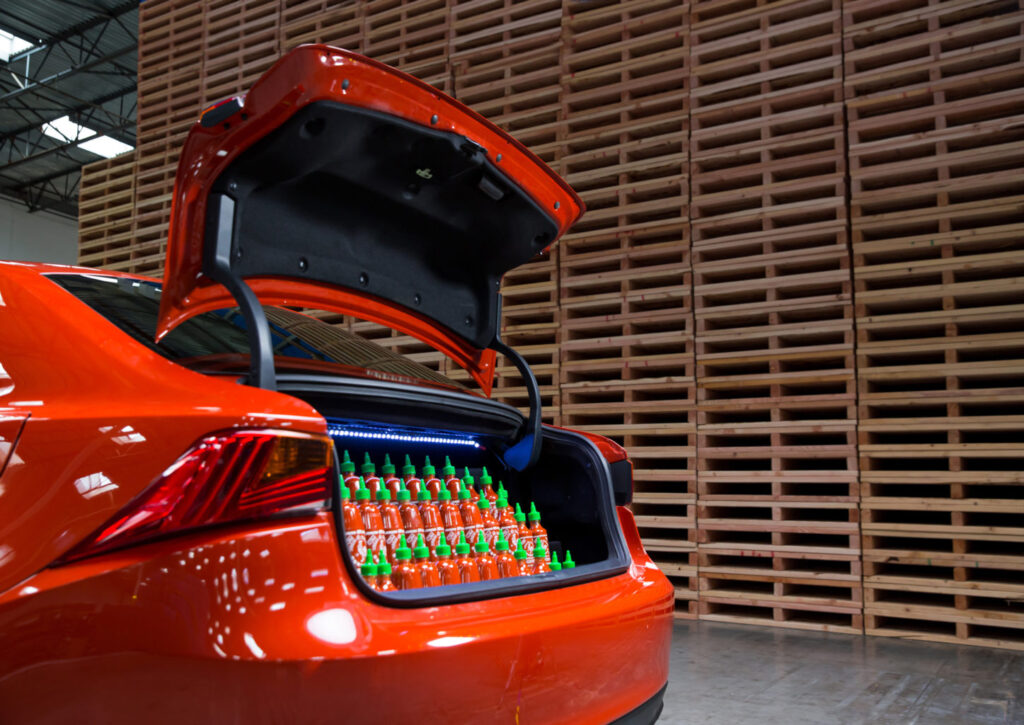 But what about when you can't make it to the trunk of the car? Rest easy, there's a tiny hot sauce dispenser in your key fob. They call it "Emergency Sriracha Activation." I am not sure when I might need that, but I am positive that I don't want those keys knocking around in my purse.
As much fun as I'm having writing this, Lexus didn't make this car to be a hot seller. In fact, it's a one-off just to get some attention. They did something goofy, had fun with it and made us all laugh with them a little bit to remind us of the performance characteristics of a very nice small sport sedan.
Here's hoping they're working on something for Detroit with a little less spice and a lot more substance. In the meantime, they made this really fun video about the car.