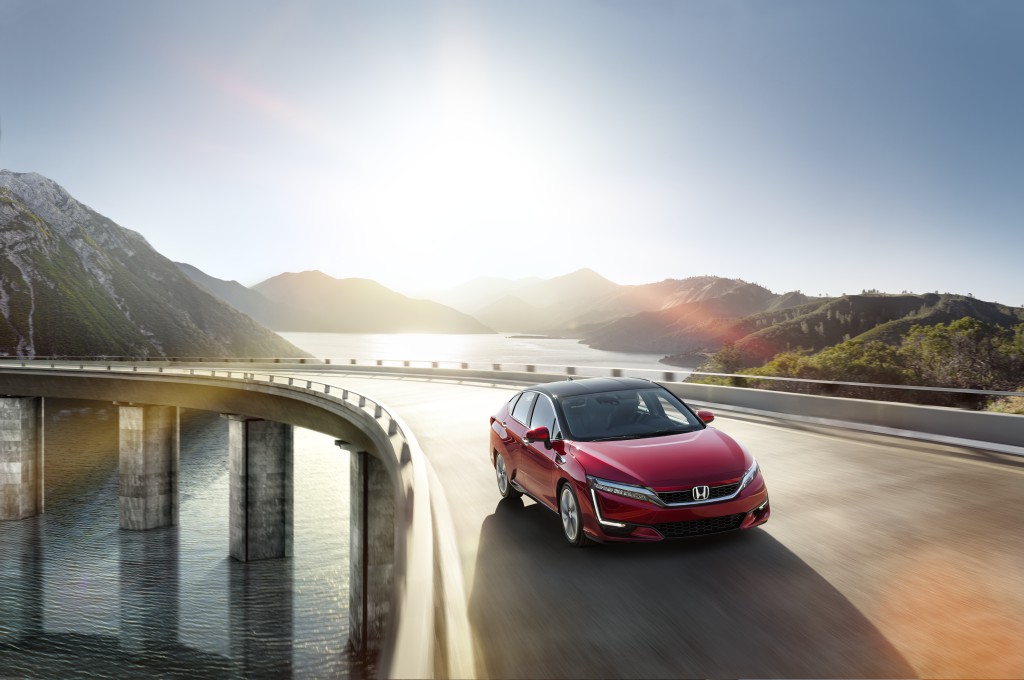 The next contestant can come on down!
Following in the tire-treads of the Toyota Mirai, Chevy Bolt, Tesla Model 3 and Volkswagen I.D., the Honda Clarity Fuel Cell sedan aims to be THE car that makes zero-emission driving the norm. If early specs are any indication, Honda has good aim.
Unlike Chevy, Tesla, and Volkswagen, Honda – like the Mirai – uses a hydrogen fuel cell (don't be afraid of explosions, the Army's been using them for years) to power the Clarity's electric motor. This seems like a good decision. Electric batteries are currently topping out with an EPA estimated range of between 200 and 250 miles per charge. In the Fuel Cell vehicle competition, Honda Clarity beats the Mirai, delivering an EPA estimated 366 mile driving range, 54 more miles than the Toyota.
Even better, unlike electric vehicles which take 30 minutes or more to recharge, the Clarity can be refueled in just three to five minutes. Between the bathroom and the snacks, I almost always spend more than three to five minutes at a gas station.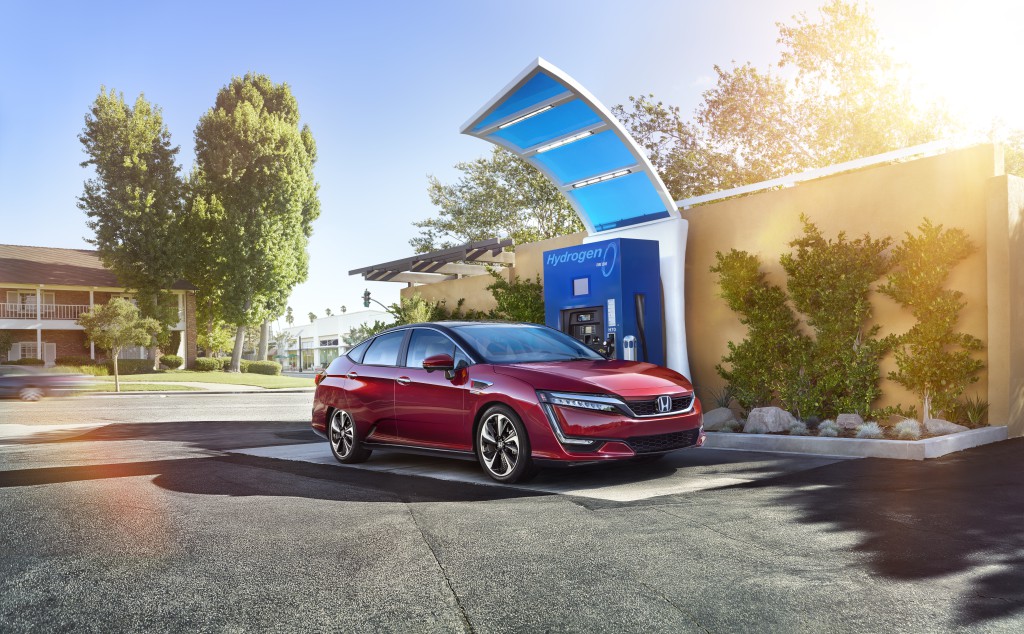 Honda has been developing hydrogen fuel cell technology for more than 20 years, creating the first ever EPA approved fuel cell vehicle in 2002. This newest iteration of the technology is smaller than ever. The entire powertrain takes up about as much room as a V6 engine and fits completely under the hood. That means there's space in the car for actual passengers. The Clarity Fuel Cell sedan seats five and comes equipped with every tech feature that is available on every other new car. You'll be comfortable inside, but that's not the story here.
"Not only does the Clarity Fuel Cell fit five passengers and refuel in three to five minutes, it offers customers a driving range on par with gasoline-powered cars," said Steve Center, vice president of the Environmental Business Development Office at American Honda Motor Co., Inc. "The Clarity leads the pack with a 366 mile driving range rating, and with a growing network of hydrogen stations and fast fueling time, the zero-emissions family road trip is no longer science fiction."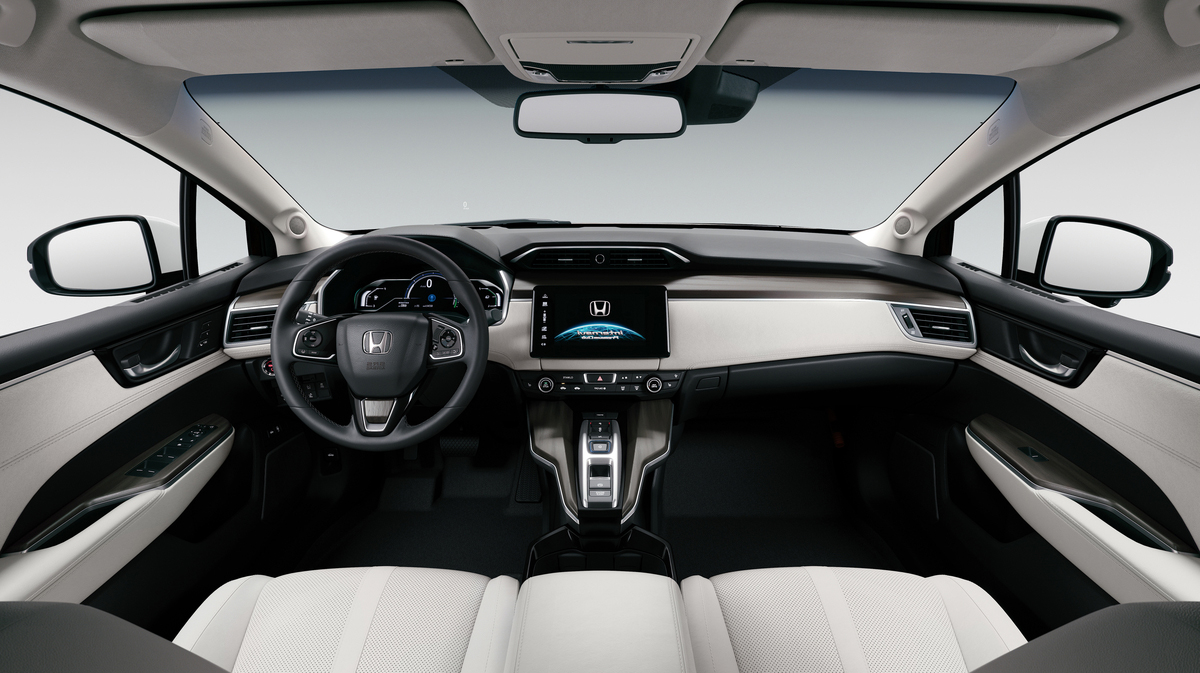 Seems too good to be true? Well, it kind of is.
That three to five minute charging time doesn't mean a thing if you can't find a station. There are currently only 70 charging stations appropriate for charging the Clarity Fuel Cell, meaning your options for road trips are limited. As the car and technology become more popular this network might very well expand, but it does mean this zero emissions car does me zero good on the east coast.
Also, like electric vehicles when Honda claims Zero-Emissions, they mean zero tailpipe emissions. Using current methods, the production of the hydrogen needed to power the Clarity for a year adds about half a ton of carbon dioxide to the earth's atmosphere. That's a lot better than the 5.2 tons of CO2 the average car with an internal combustion engine puts out in a year, but it still isn't zero.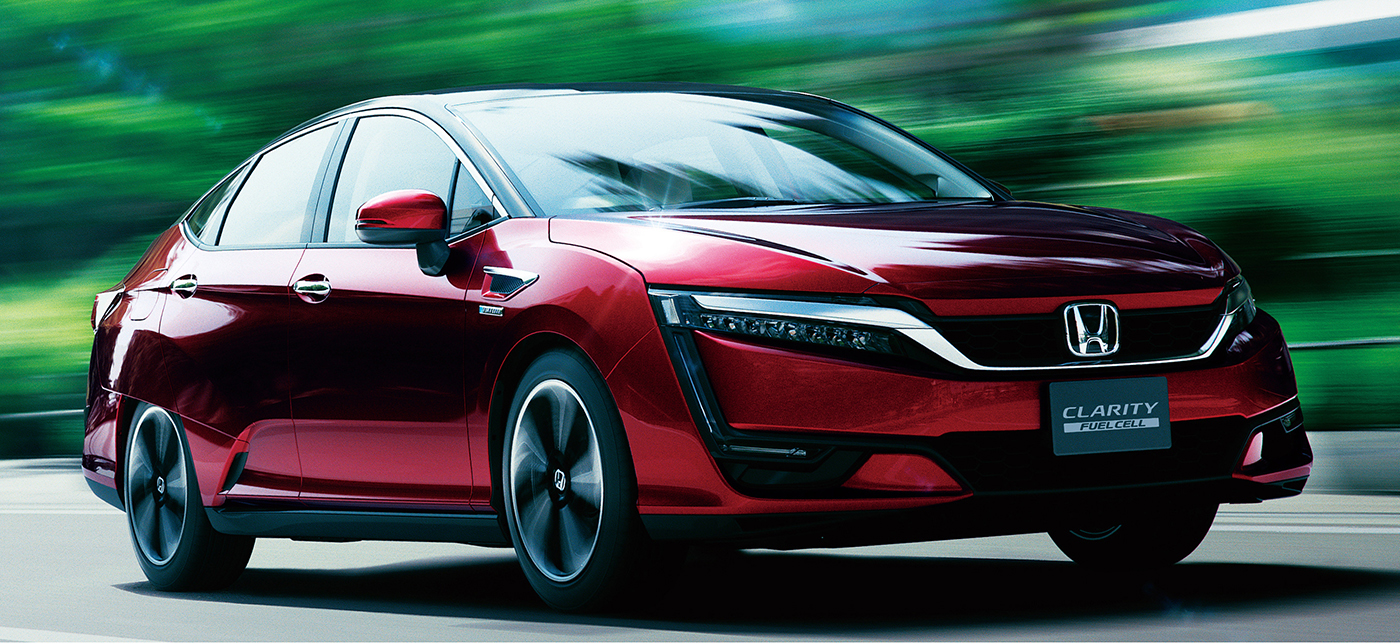 The Clarity Fuel Cell sedan will be available by the end of this year, beginning with retail leasing through 12 approved fuel cell vehicle dealerships in California. As more hydrogen fueling stations become available, Honda will expand its dealership network.
This timeline puts the Clarity Fuel Cell sedan out around the same time as the Bolt. The Volkswagen and Tesla electric vehicles are still an unclear amount of time away, putting them behind the competition in the ongoing Zero-Emissions Wars.
Three months ago a completely electric vehicle meant waiting for the next Tesla. Suddenly, we've got four options on the landscape, two of which will be ready to drive at the end of this year. So remind me again, who's the real winner here?
Yep. It's us.