What's more peaceful than driving at night? Empty roads, coffee after sunset, and crazy talk radio are three of my personal favorite things.
But every so often, someone comes along and disturbs your peace; I'm talking about that jerk who can't be bothered to turn off his highbeams.
It's bad enough when the offender is coming in the opposite direction, and you're left blinded for four or five seconds. Even worse, though, are the drivers who remain just behind you, their brights providing a persistent distractions through your rearview and side mirrors.
Car lovers often lament new technologies that take away the manual act of driving, but I can't imagine many people having a problem with a computer-based solution to this particular problem.
And in the US we may have that solution in 12 months.
It's called Adaptive-Drive Beam, and WardsAuto reports it's making quite a splash at the 2016 SAE World Conference in Detroit.
Varroc Lighting Systems created the ADB equipped headlights, made up of small LED lights. The system uses existing cameras and detection features within your car to dim certain lights as obstacles approach. Of the 30-40 LEDs in a Varroc headlight, only 6-7 will turn off to accommodate other drivers.
Varroc Product Director Scott Montessi told Automotive News that these lights don't just offer some convenience, they're also just better lights.
"We're in the middle of a renaissance for (automotive) lighting," Montessi told the magazine. "Lamps have been the same for nearly 60 years, but LEDs and new technologies are changing the landscape."
The cluster of LEDs actually provides around 100 more feet of visibility, says Montessi, giving the driver an extra 1-2 seconds of reaction time. That may not sound like too much, but 1-2 seconds is everything when a deer is waiting for you on the road.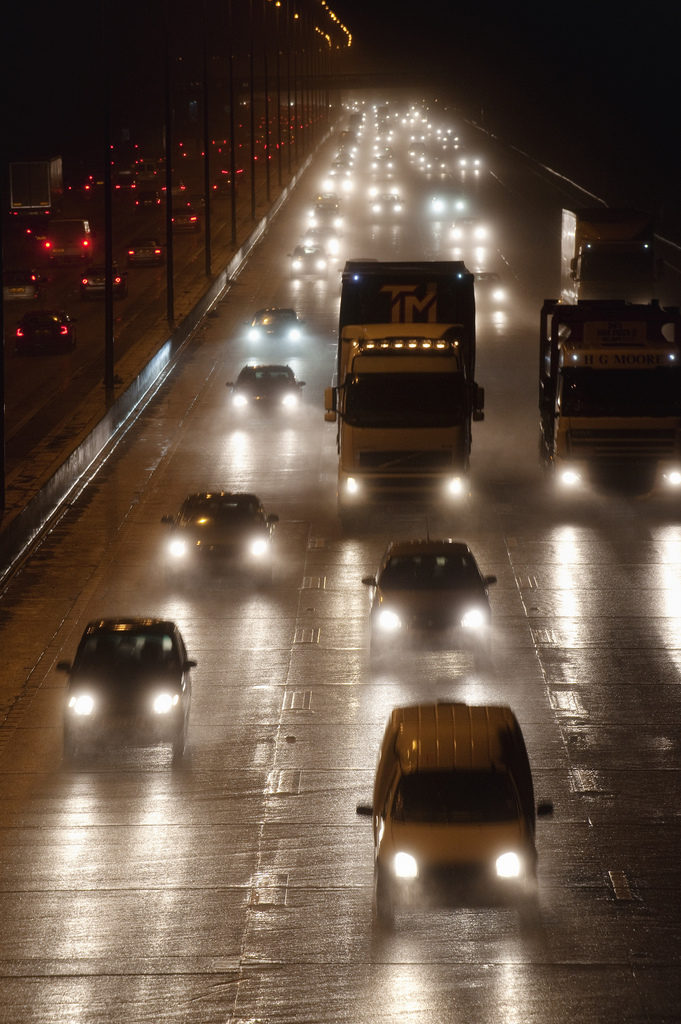 ADB technology is legal in Europe, and cars equipped with Varrocs LED clusters will hit the roads next year. Toyota and Audi have developed similar lighting systems that are already in use there. But in the US, they have to push for regulation.
Toyota has already filed a petition to the US National Highway Traffic Safety Administration to allow ADB systems within the US. With extra help from Varroc and Audi, Montessi estimates regulations for ADB will come in 12-18 months.
And then I'll have to find some other driving behavior to complain about.