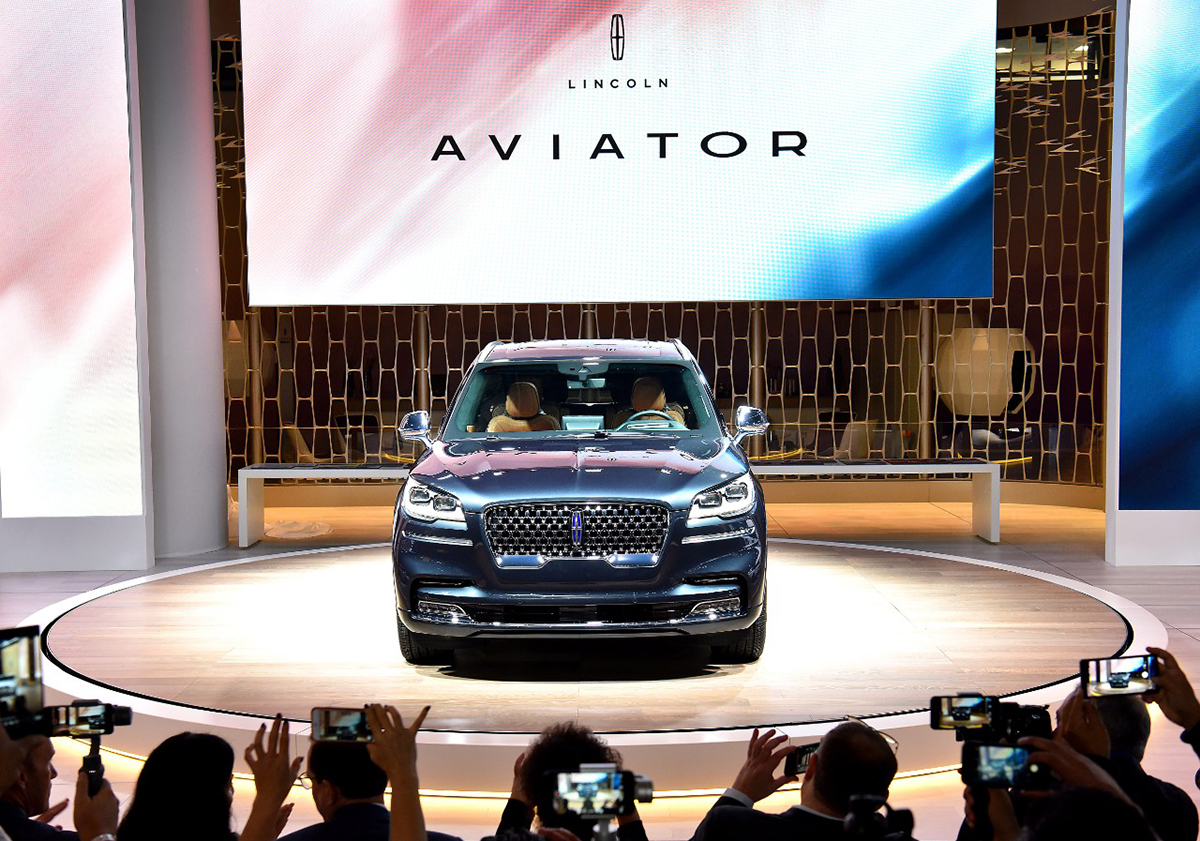 It has been said that LA is a place where even the swimming pools are shallow. And, when they use the word "substance" here, it is likely to be in reference to something controlled you pick up at a dispensary. That may be why we were so surprised to see so many interesting new cars and production-ready concepts at this year's Los Angeles Auto Show.
The first of the big four auto shows in the U.S. – along with Detroit, New York, and Chicago – the LA Show kicks things off with a focus on high end performance and luxury models. This is the town that invented the idea of car as fashion statement and where Mercedes are as common as Kombucha cafes. So if you want to get a glimpse at what's hot in the automotive world, the LA convention center is a pretty good place to start. This year the themes were familiar: luxury, electrification, autonomy, and performance and the brands that took center stage were Lincoln, Jeep, BMW, Mercedes, Audi, Porsche, and a newcomer, Rivian Automotive. Here's a brand by brand breakdown of what you'll see if you go to the show in the next 10 days.
Audi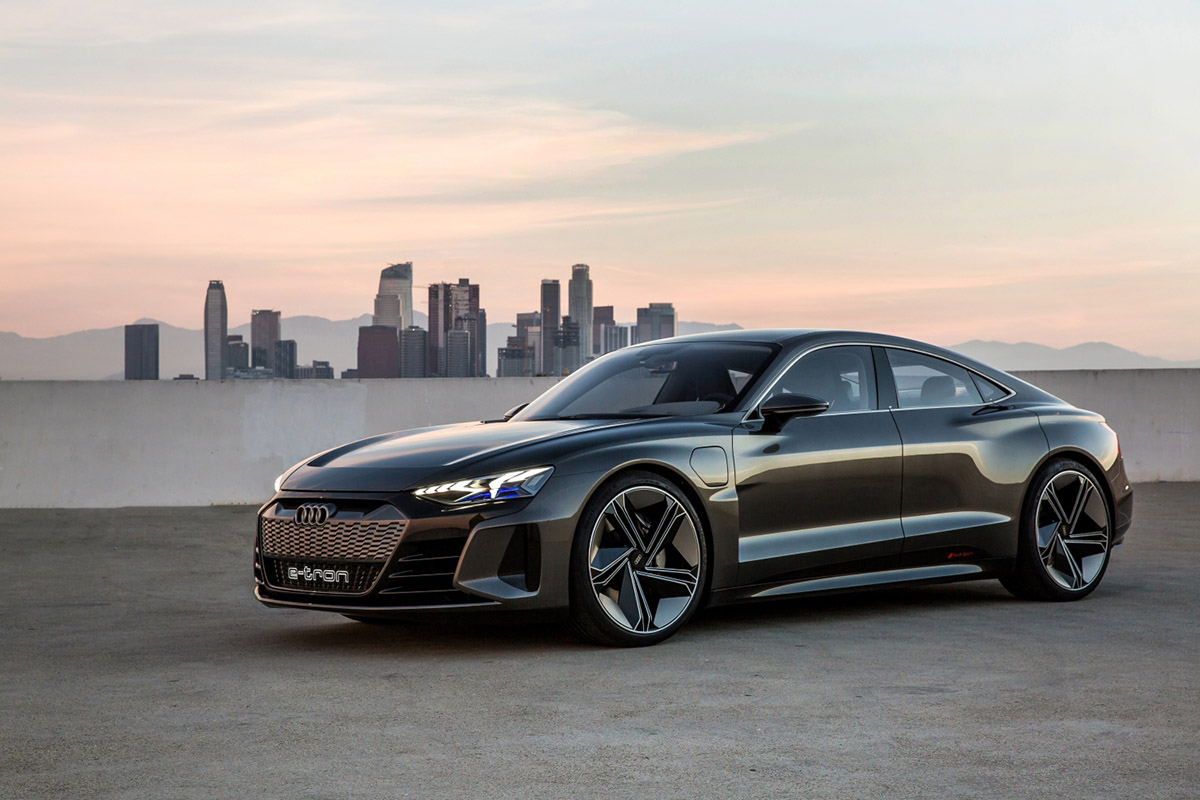 Audi pulled back the cover on its third all-electric offering, the e-tron GT. They call it a concept, but unlike some concepts that look like they're held together with Duct Tape and Gorilla Glue, the e-tron will hit the roads in 2020 in looking very much like the concept shown above. Under the sleek bodywork of this full-size, four-door sedan, you'll find motors driving both the front and rear wheels with torque vectoring to minimize wheel slip and keep the power down. Audi expects 0-60 acceleration times in the low 3-second range, a top-speed of 150 miles per hour, and range nearing 250 miles in its standard configuration. Other innovations include matrixed LED adaptive headlamps with laser high beams and appropriately for LA, a vegan interior that uses no animal products while still delivering a luxurious experience.
BMW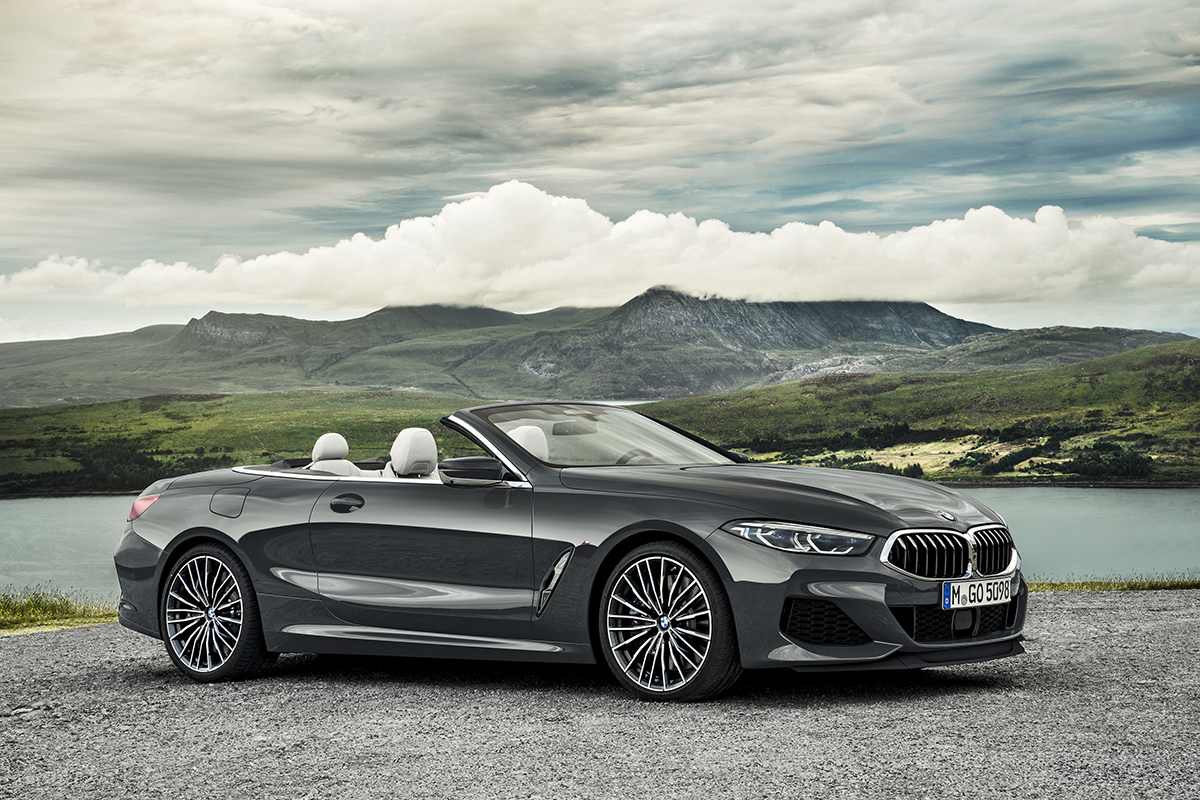 BMW brought their A-Game to LA with four new models and a concept, the X7 full-size, three-row SUV, the new M340i sedan, 8-series convertible, the Z4 Roadster, and the Vision iNEXT crossover. Of the production vehicles, the X7 is most important to the brand's bottom line while the others help secure its soul, and the Vision iNEXT points the way to the company's future. The X7 finally gives larger families a true three-row roominess with a V8 powertrain, xDrive All-wheel drive, an adaptive air suspension, and all the other luxury goodies you expect from a BMW. The M340i features BMW's 3.0L twin-turbo inline six that makes 382 horsepower, and M-sport suspension, and a host of other M performance parts. The Z4 M40i Roadster uses the same power plant but wraps it in sleek and sexy bodywork with a soft top that provides mile after mile of open air pleasure. If you need more room but still want to drop the top, the 8-series convertible offers 2+2 seating and a twin-turbo V8 that pumps out 530 horses. The Vision iNext is a concept in every respect. It features wild interior ideas and will be according to BMW, "highly automated, emission-free and fully connected." It's an interesting study, but based on the design, one we hope changes significantly before it's put into production, if ever.
Jeep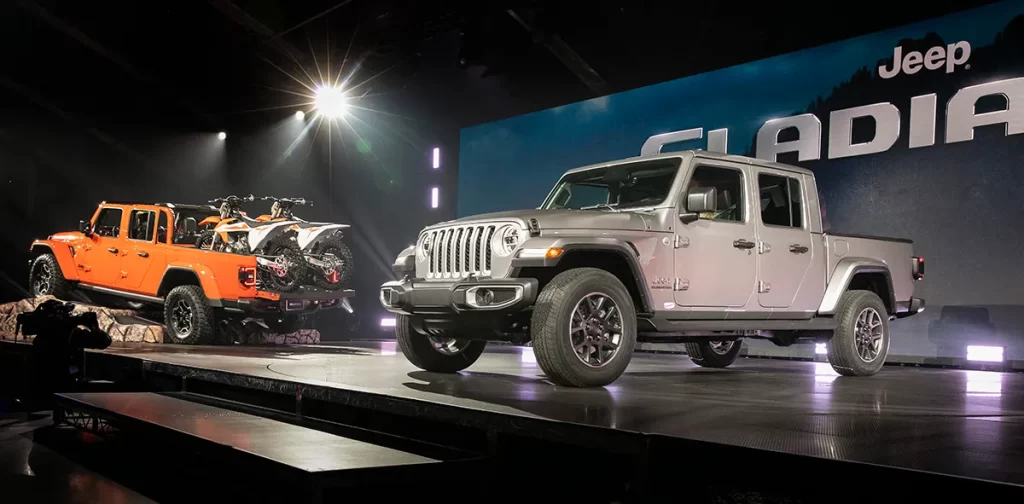 Seeing all the hot selling trucks in the mid-size category, the folks at FCA have granted themselves a license to print money by putting a pickup bed on the back of a Wrangler and calling it Gladiator. This new 4-door pickup truck will have the most towing and payload capacity in its class while offering all of Jeep's legendary off-road capabilities. Everything that's made the Wrangler a sales sensation since its redesign a few years ago is here. Take the doors off, open the roof, and you don't just go into the outdoors, you become a part of it. And with the new Gladiator, you can take everything with you.
Lincoln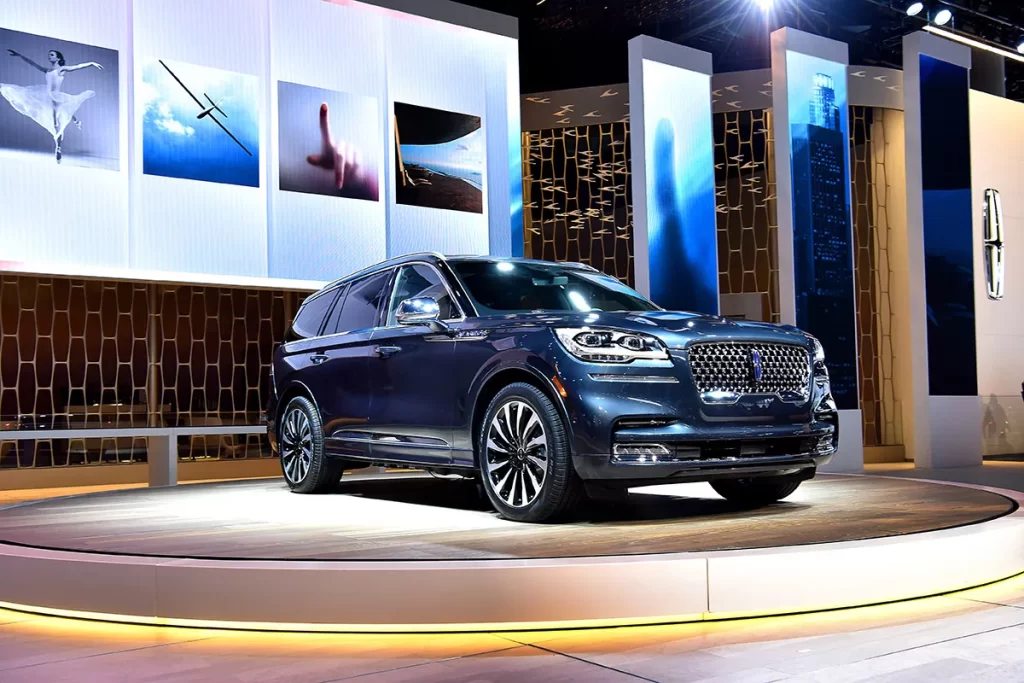 Ford's luxury division is flexing its muscle with a powerful, beautiful, and luxurious new mid-size SUV, the Aviator. Smaller and more practical than the Navigator, it carves out its own space in the market for families looking for a combination of capability and luxury that you used to have to look to Land Rover for. A fresh exterior that wears Lincoln's new signature grille well hints at both the luxury within and the cabibility underneath. Their will be a twin-turbo V6 hybrid option available that will deliver 450 horsepower and a massive 600 pound-feet of torque that will make this a beast when it comes to towing. The interior of the Aviator is the best Lincoln has produced to date, exceeding that of the Continental for room, comfort, and sumptuousness. An impressive array of new technology makes its debut on the Aviator including "Phone As Key" through the Lincoln Way app. Now you can leave the key fob at home and use your phone to unlock the doors, start the Aviator, recall saved preferences, and find your car in a crowded parking lot. You can create up to four digital keys allowing you to share the Aviator with family and friends.
Mercedes-Benz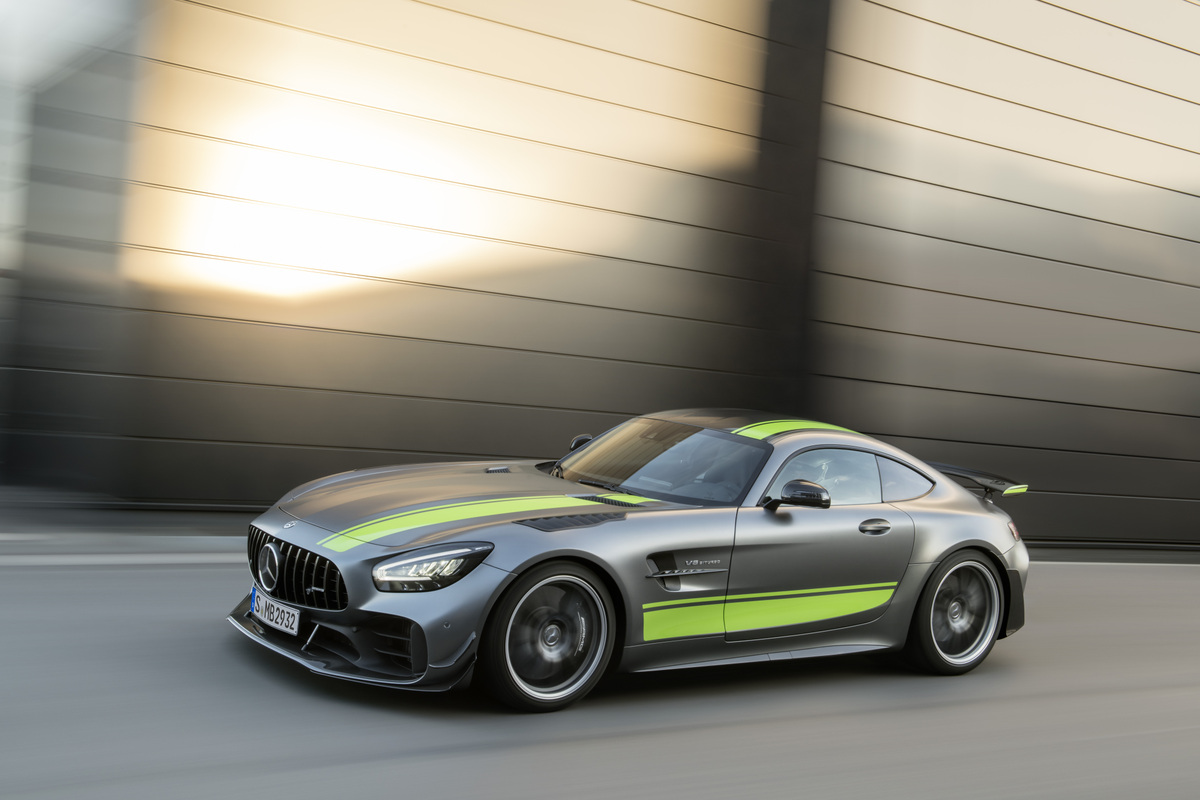 When fast isn't fast enough, Mercedes-AMG now has the even more powerful AMG GT R Pro, increasing the output of its 4-liter V8 to 577 horsepower. Top speed is now 198 miles per hours and you can rocket from 0-60 in about 3.4 seconds. Inside you'll find a fully digital cockpit, race-oriented driver and passenger seats, and a microfiber wrapped steering wheel for added grip and comfort. The suspension has been re-tuned for the track and proven on the Nurburgring. Other GT models have received updates as well. On the other end of the spectrum the GLE mid-size crossover is all new with active body control, more interior space, and an available third row.
Porsche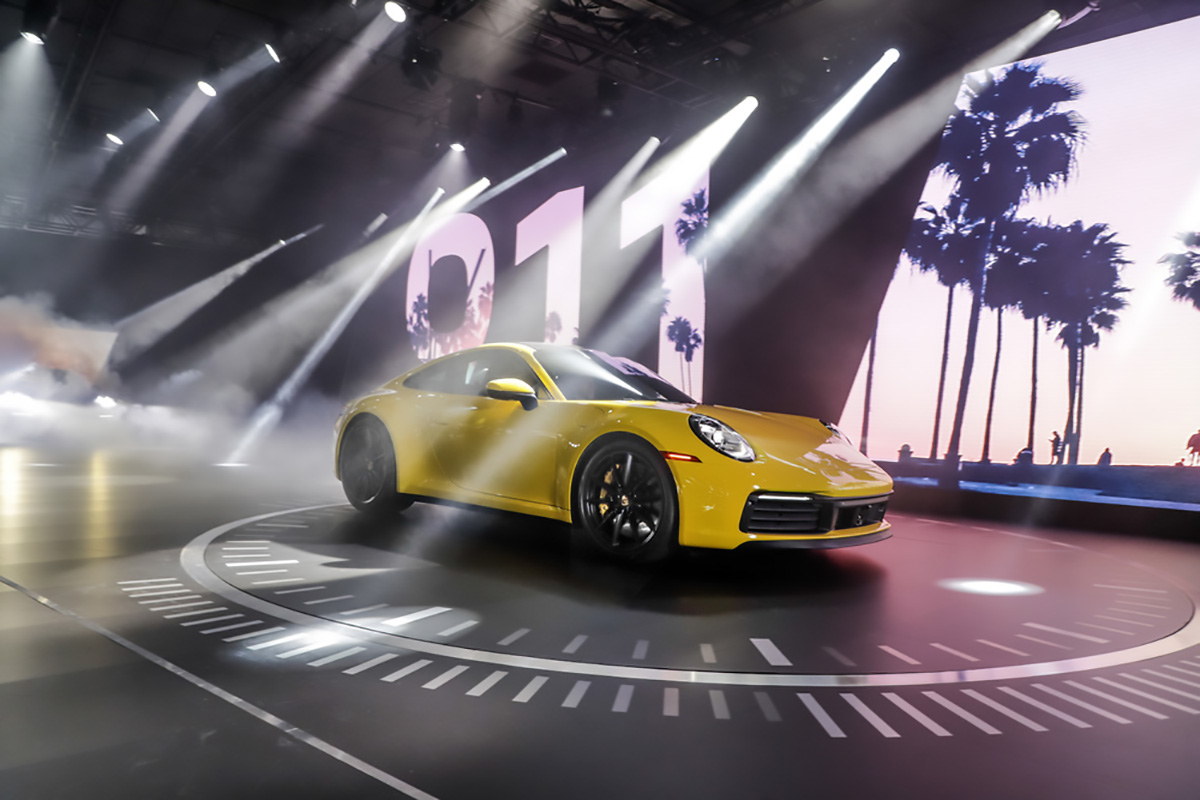 Apparently for the company's most iconic nameplate, the road goes on forever. The 911 gets a complete makeover, keeping its classic shape but changing in almost every dimension. Now in its 8th generation, the 911 is wider and thus feels lower and more planted. The turbocharged flat six engine has been updated to produce 443 horsepower and power is delivered through either rear-wheel drive in the S models and all-wheel drive in the 4S versions. Inside, it is a classic Porsche design with driver focused gauges. A large tachometer centers the instrument panel flanked by two reconfigurable screens. The seats have been redesigned as well, lowering the driving position and providing more lateral support in the shoulder area.
Rivian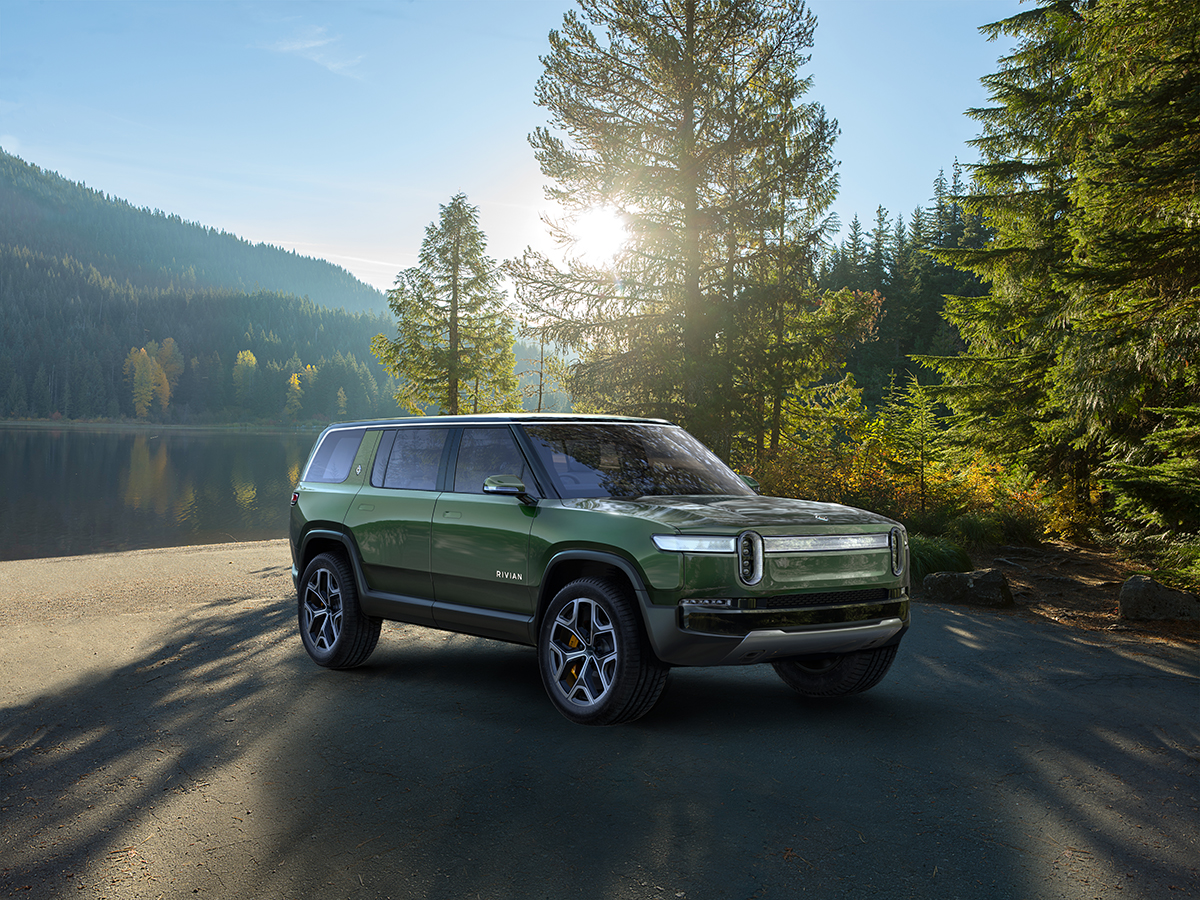 Possibly the biggest surprise at the show this year was Rivian, and upstart electric vehicle manufacturer that was much farther along in its development plans than many of us had expected. They came two the show with two vehicles, the R1S, a full-size SUV geared for adventure and the R1T, a mid-size pickup truck. Both vehicles will have up to 400 miles of range depending on which battery you buy and a 4-motor electric all-wheel drive system putting massive amounts of torque to the ground. Inside the theme was purposefully luxurious with lower surfaces made from durable materials that can be wiped clean after getting dirtied from your day of adventure. In speaking with Rivian CEO, RJ Scaringe, he told us they wanted to keep much of the development quiet, minimizing hype and speculation until they had near-production vehicles ready to show. With strong financial backing, a state-of-the-art manufacturing facility in Normal, Illinois, and two thoughtful vehicles ready to go into production next year, we're looking forward to seeing where the future lies for this company. We'll have a full post about these interesting vehicles in the near future.