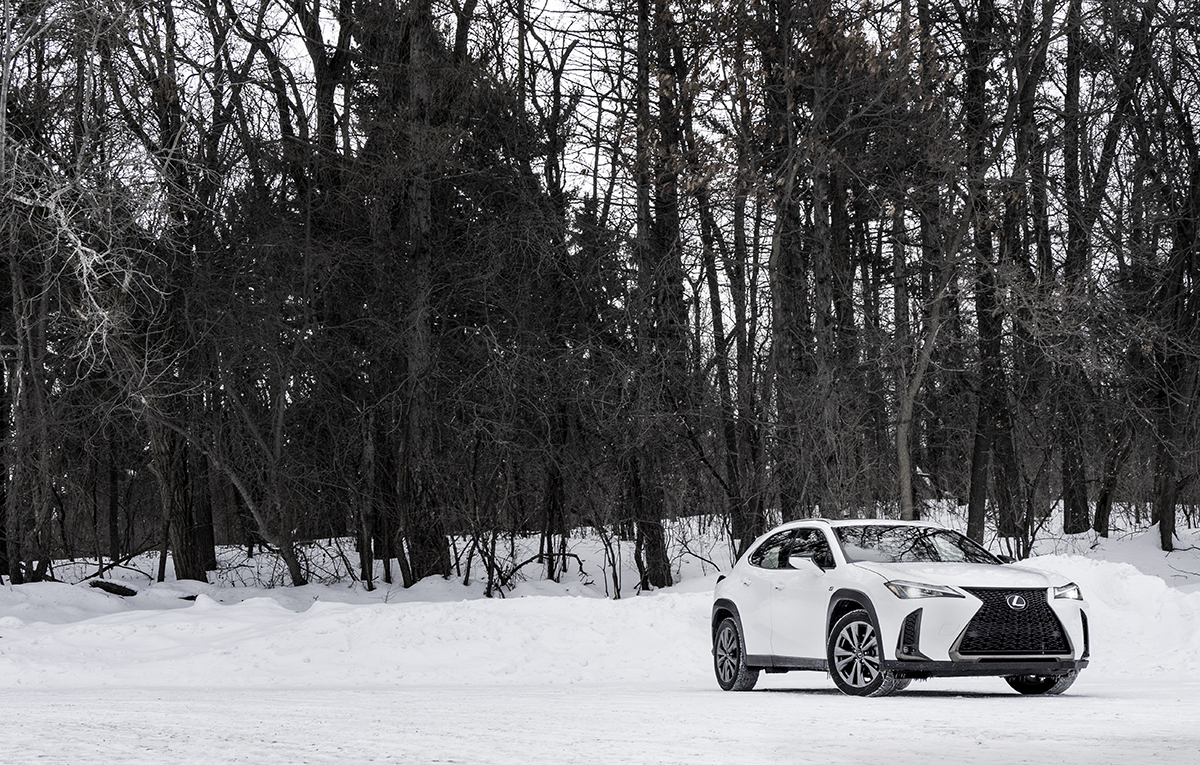 There's a great myth being perpetrated by auto companies and car salespeople if you live anywhere north of the Florida/Georgia border. It seems that if there's a possibility of even a dusting of snow you must have all-wheel drive or else you will certainly get stranded someplace and probably die. Sure, there are places like the Rockies, the Upper Peninsula of Michigan along Lake Superior, and Western New York where significant snowfall is a common occurrence, but even where I live, in Madison, Wisconsin, you never really need all-wheel drive and there are maybe five days a year where it would be nice to have.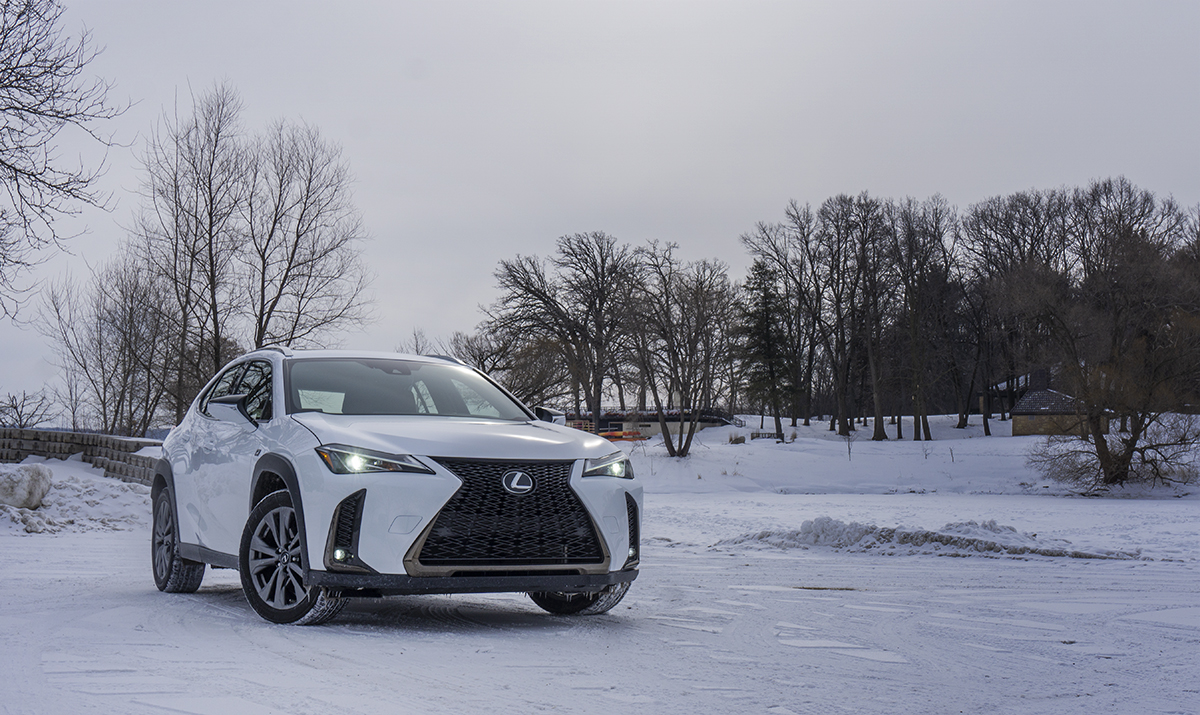 A few of those days happened when I was behind the wheel of the 2019 Lexus UX F Sport, a front-wheel drive luxury hatchback. I guess Lexus would be happier if I called it a crossover because it sits a little higher than a standard car, but nothing about this car is designed for crossing over anything. The UX is a city car. In fact, Lexus is quick to point out UX is designed for the modern Urban Explorer. I first drove the UX for a day at a launch event in Seattle, where it was very much at home in the crowded streets of the Northwest's burgeoning tech hub. There was a little rain, but not real inclement weather so this week would put the littlest Lexus to the test in the best way possible.
The UX is small, built on the same platform as the Toyota CH-R, but with the suspension retuned and a bushelful of sound insulation added to lux up the ride. It's available in three trims, including a hybrid model for just a $2,000 premium which adds all-wheel drive (but only up to 43 MPH) thanks to an electric motor powering the rear wheels. But honestly front-wheel drive works just fine, even during a week in February in Wisconsin that thanks to a Polar Vortex saw temperatures plunge well below 0ºF for several days in a row.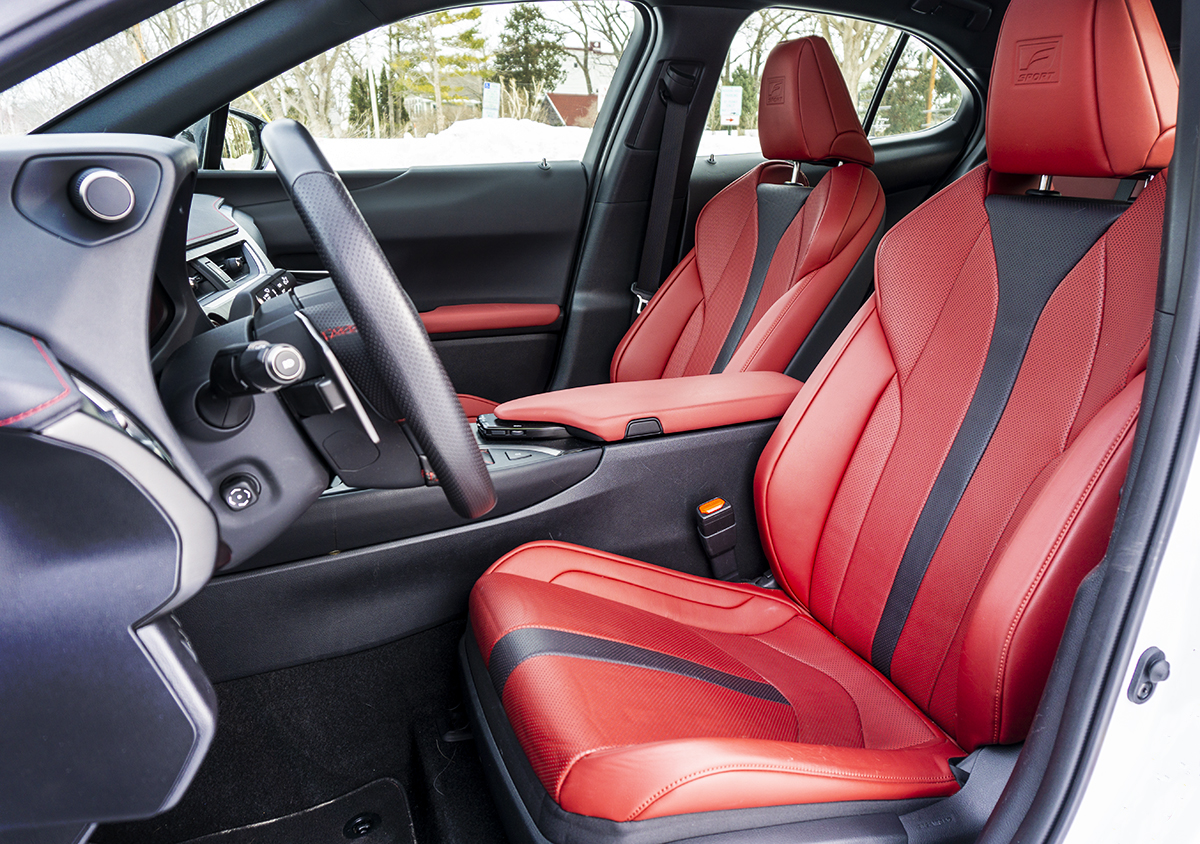 The UX is long on utility and luxury despite its small stature. Like everything coming out of Lexus these days, the interior is impeccably tailored. The F Sport seats offer a satisfying blend of support, comfort, and style. The red and black, heated NuLuxe faux leather surfaces promise more performance than the car actually delivers, but look great nonetheless. The digital instrument panel features and 8-inch TFT four-color display along with the moving ring bezel that first debuted on the LFA supercar. It also had a heated F Sport steering wheel with paddle shifters, a leather wrapped shift knob, and aluminum sport pedals. There's plenty of room to enjoy the luxury up front, but if you're taller than about 5' 6" you'll want to avoid sitting in back.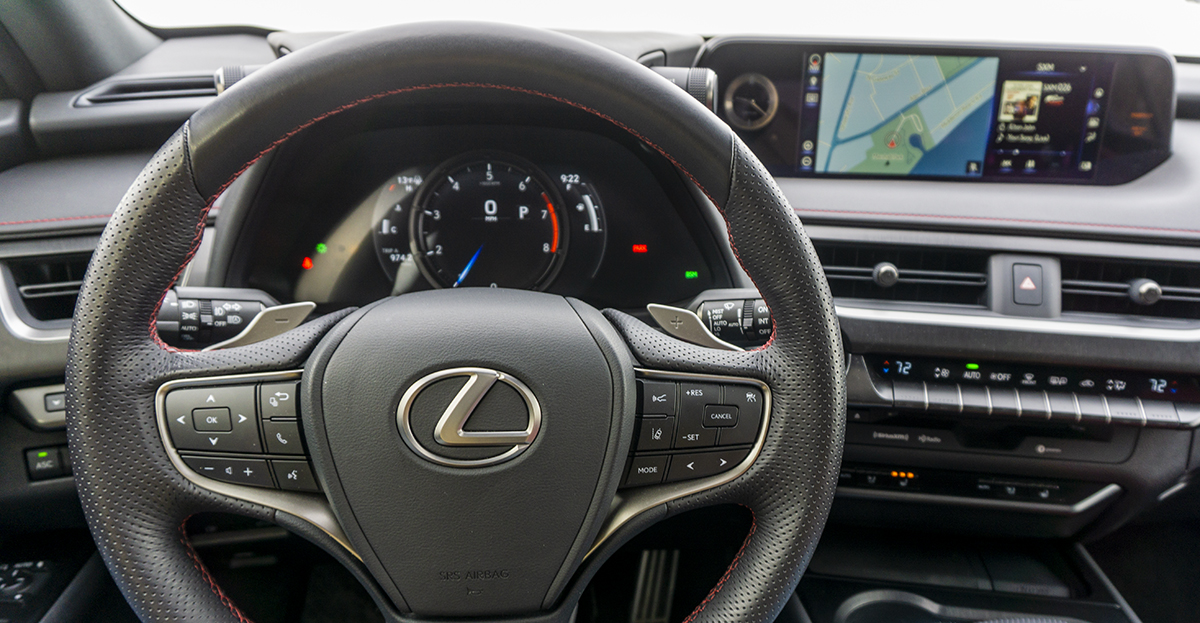 Standard technology on the UX F Sport includes Lexus' Safety Sense+ 2.0 featuring pre-collision system with pedestrian detection, adaptive cruise control, lane departure warning with steering assist, lane tracing assist, road sign assist, and automatic high beams. My car was equipped with optional blind spot monitor, park assist, and rear cross traffic alert with automatic braking, pretty much what you'd expect from a fully-loaded, luxury vehicle. Where it sets itself apart is in entertainment and information technology. The 10.3-inch center display is crisp and clean offering plenty of area for split screen viewing of your navigation, audio, Entune Apps, and other information. The UX also features Apple CarPlay and Amazon Alexa integration. All of it is intuitive, but the track pad interface makes it difficult to operate, especially at speed. One neat trick is putting the audio controls at the end of the arm rest, but I recommend getting proficient with the voice commands to best take advantage of the robust capabilities of Lexus technology suite.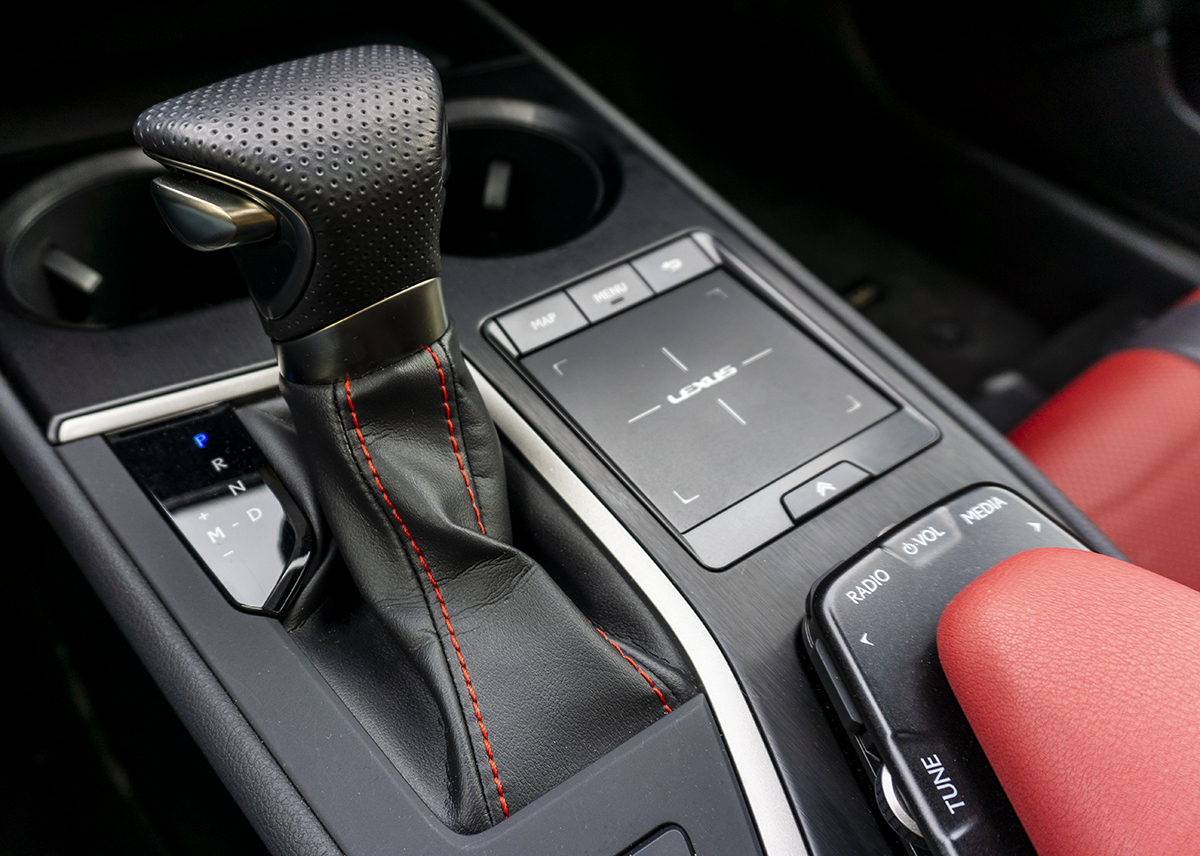 Driving the UX F Sport isn't really a sporting adventure. The 169 horsepower, 2.0-liter 4-cylinder engine is paired with a continuously variable transmission that feels a little muddy. There is a manual mode that brings the paddle shifters into play, but when driven spiritedly the engine works hard and gets a bit buzzy as you climb close to the redline. Tweaks to the suspension, wheels, and steering add more response and finesse to the UX which makes managing traffic and tight urban streets a confident experience. With its low center of gravity and wide stance and the all-season tires gripping at the icy pavement, I had no trouble commuting to work, running my weekly errands, even driving my handling loop through the country. The UX is predictable and friendly and feels more substantial than its size would indicate.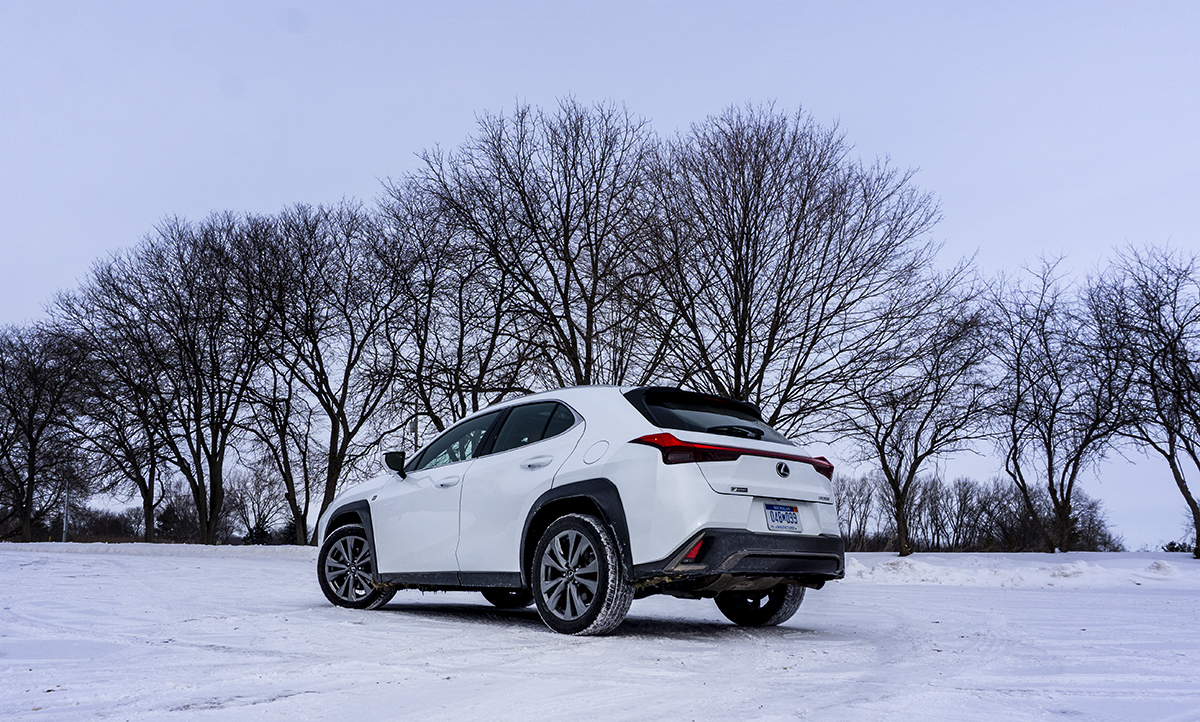 Styling of the UX is both sporty and polarizing. It is, after all, a Lexus. The large signature spindle grill boldly dares you to disagree with Lexus' design direction. It's all angles, creases and folds. The high body side panels and narrow glass is separated by a character line that sweeps up from the front wheel wheel to the tailgate. Blacked out trim, brushed metal accents, and narrow LED lights give an aggressive edge to the UX F Sport.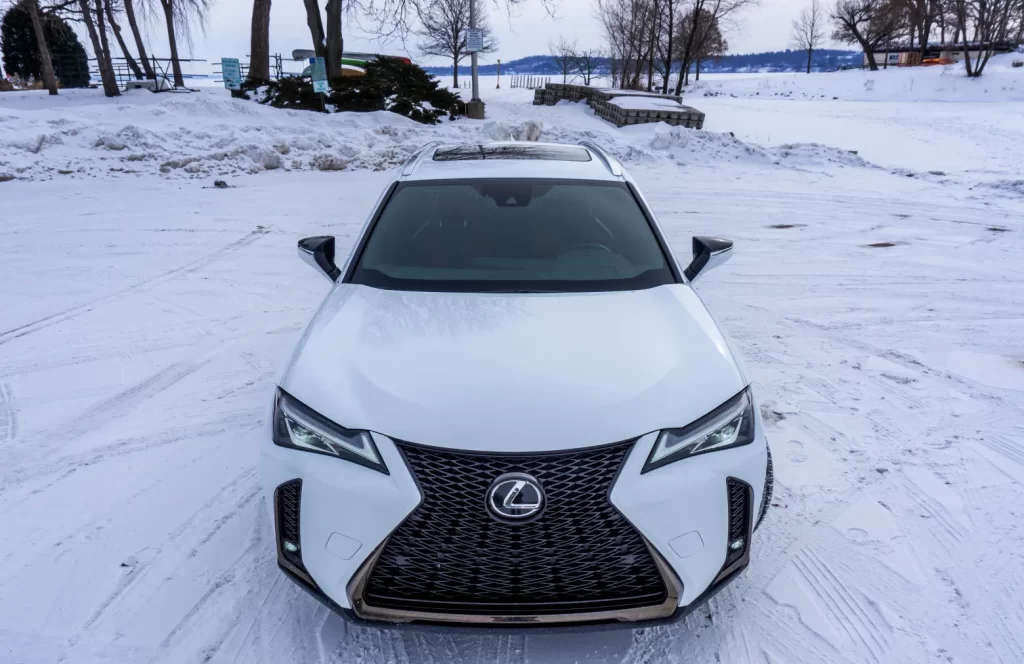 Like all of the Lexus crossovers in F Sport trim, the UX is less actual sport than sporty style. It's a competent, comfortable compact car with enough utility to serve most of the needs of downtown condo dwellers, whether they're a young couple moving up or empty nesters who've moved out. If you like the Lexus design language, you'll appreciate the UX's luxury and capabilities. And don't worry. Even with a few inches of snow covering a solid sheet of ice over the roads, the UX will do the job all winter long.
2019 Lexus UX 200 F Sport
Four-door, five-passenger compact premium crossover.
Base price: $34,000 Price as tested: $41,285
Major options: Navigation system with 10.3-inch display, 8-speaker premium sound system, auto dimming mirror, power tilt/telescoping steering wheel ($2,200), F Sport premium package: moonroof, rain sensing wipers, heated front seats ($975), power hatchback with kick sensor ($600), premium paint ($595), parking assist, rear cross traffic alert ($565), blind spot monitor ($500), head up display ($500), heated F Sport steering wheel ($150), deliver fee ($1,025)
Engine: 2.0-liter, fuel-injected, dual overhead cam, four-cylinder
Transmission: DCT with 10-speed simulated manual shift mode
Power: 169 @ 6,600 RPM
Torque: 151 lb-ft @4,800 RPM
Curb weight: 3,307 pounds
0-60 MPH: 8.9 seconds
Top speed: 118 MPH
EPA MPG: 29 city, 37 highway, 33 combined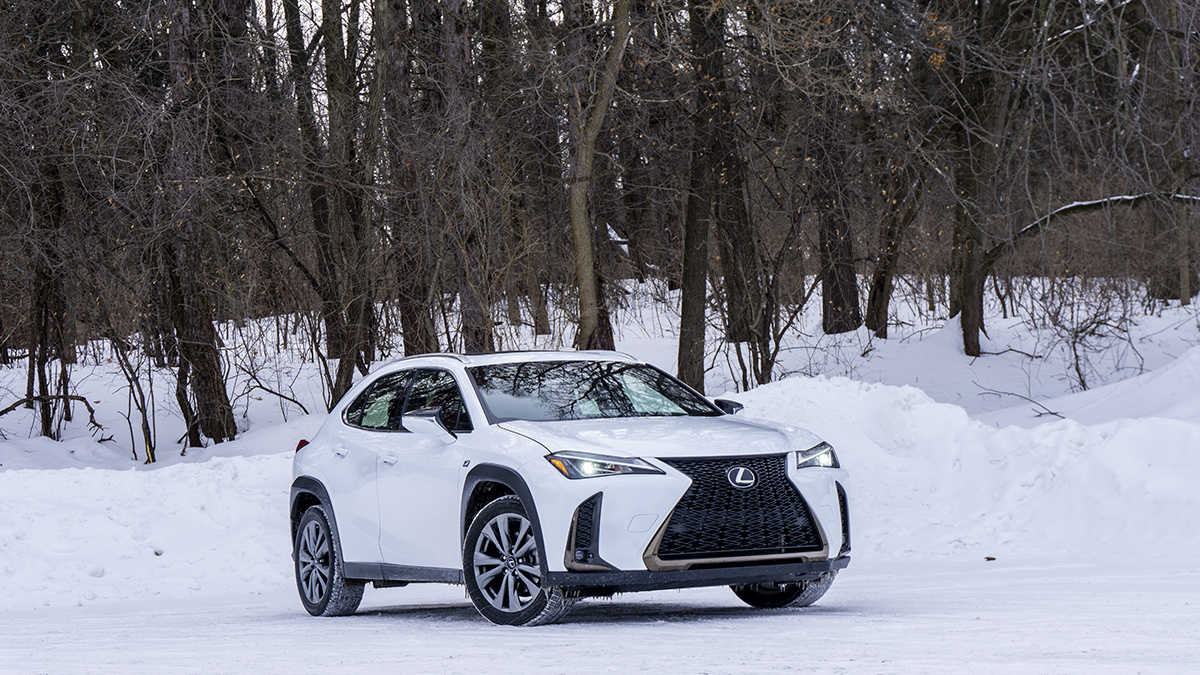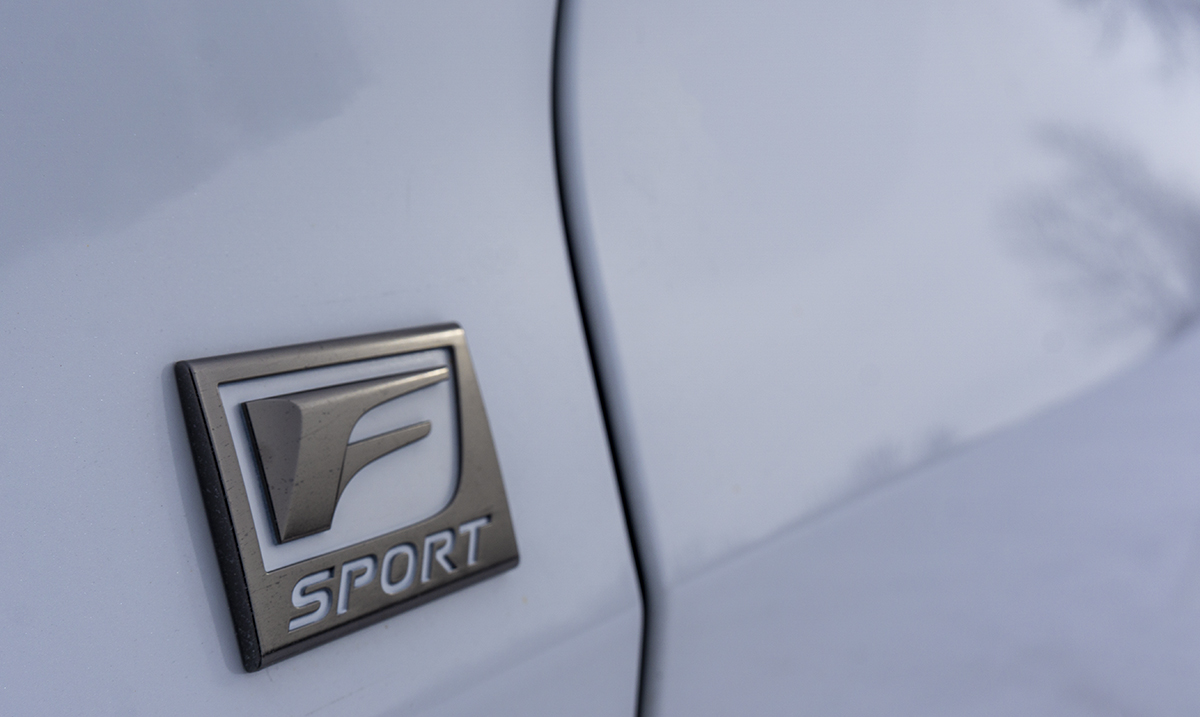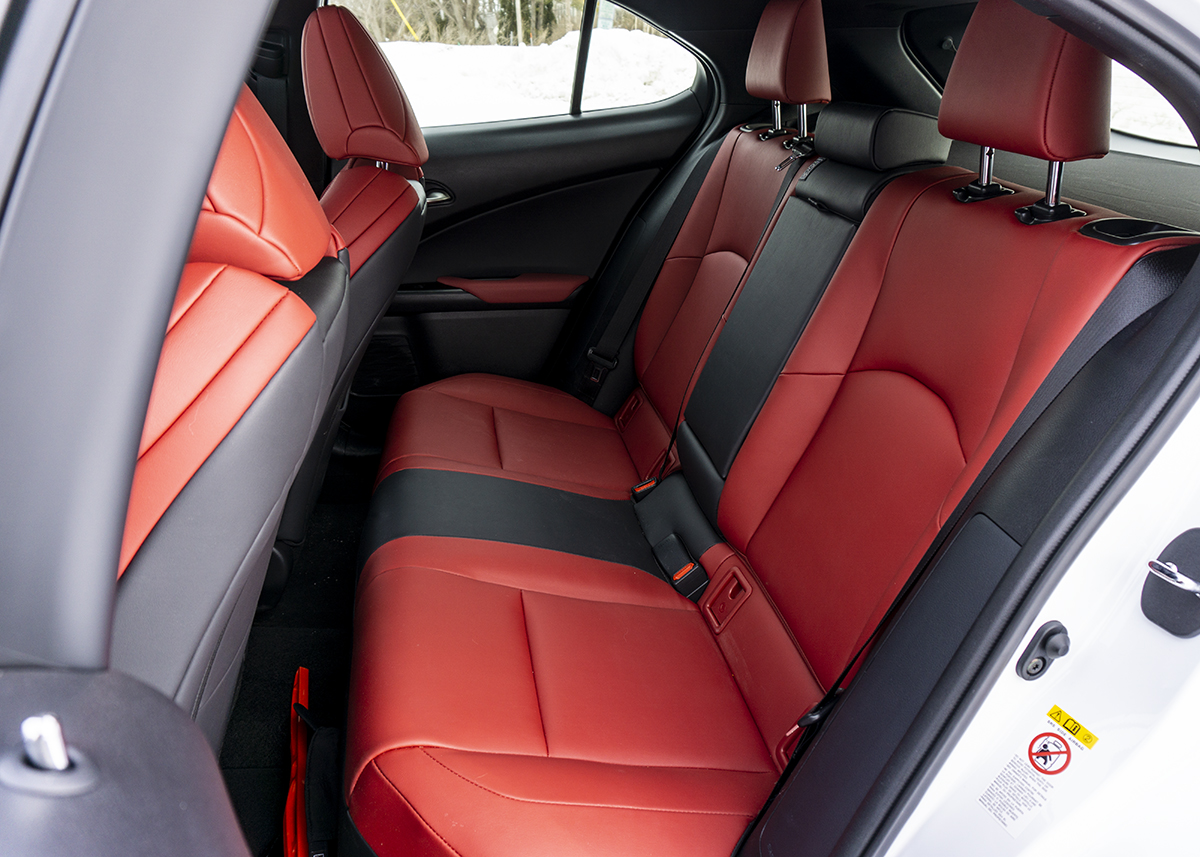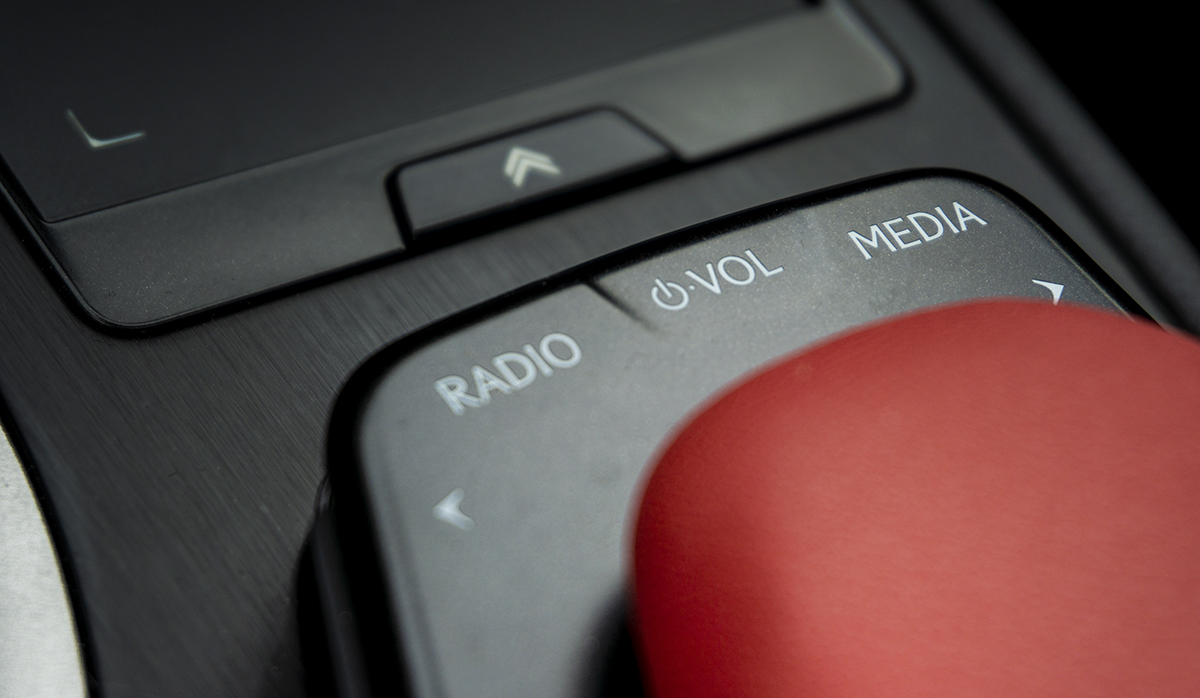 Lexus provided the vehicle and a full tank of gas for this review. The opinions are our own.