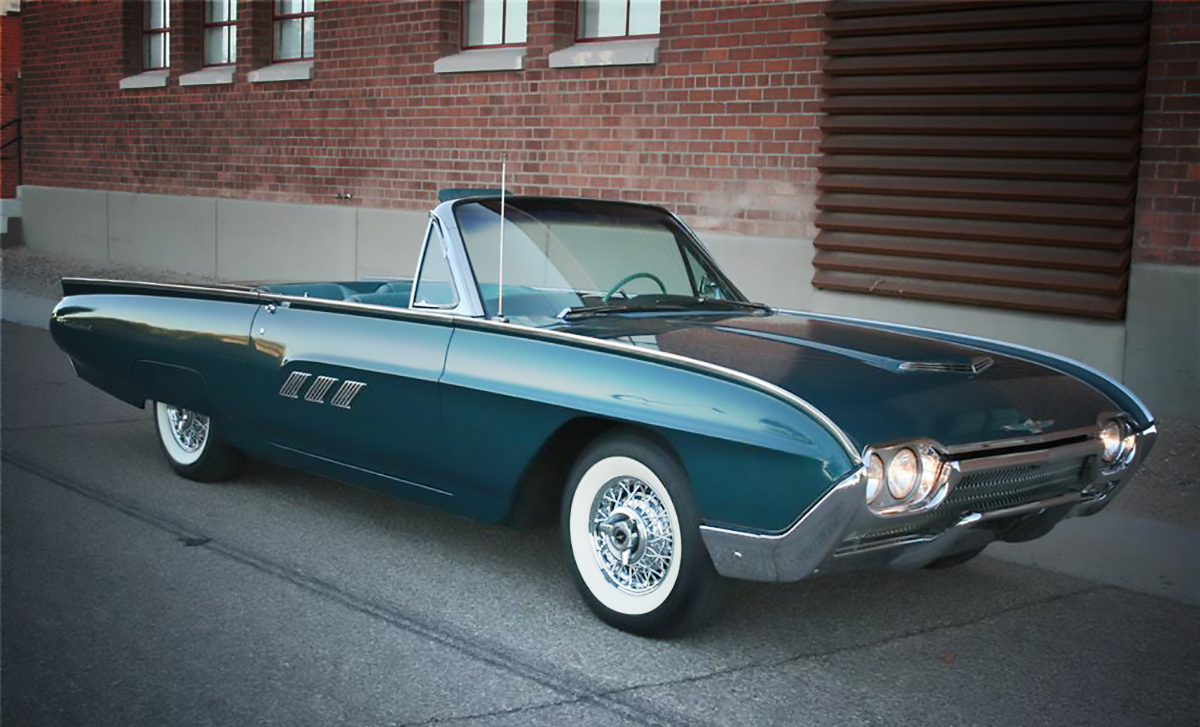 The Song
The third track off his self-titled debut Album, Marc Cohn's Silver Thunderbird was the follow-up single to the monster hit, Walking In Memphis.
Silver Thunderbird is a song about a son's fading memories of his father that takes on even more significance when you learn that Marc Cohn's father passed away when Marc was just 12 years old. Lines like "Well you could hardly even see him in all of that chrome," and "I heard him turn the motor on, but when I got up they were gone" hint at the brief time the two spent together. The song is set in the early '60s, a time when a car was often a bonding agent between a father and son. The sleek convertible became a part of his father's persona, and whether the words to the chorus were ever uttered by his father or an invention of Cohn's imagination, they clearly express a man's attachment to his machine – and the foundation for this elegiac ballad.
You can keep your Eldorados
And the foreign cars, absurd
Me I want to go down
In a Silver Thunderbird
The Artist
Singer songwriter Marc Cohn was born in Cleveland, Ohio and raised in Shaker Heights. His mother passed away when he was just two and his father died in 1971 leaving him orphaned. Cohn learned to play guitar in high school and began writing. He attended Oberlin College where he taught himself to play piano, transferring to UCLA in the early '80s to pursue a career in music. After graduation he moved to New York City – reportedly for romantic reasons – and began his career as a session musician and back up singer performing on several albums, including Tracy Chapman's Crossroads
He was then signed by Atlantic Records releasing his first album in 1991 to both critical acclaim and commercial success. He won the Grammy for "Best New Artist" based on the strength of that album, but his subsequent efforts never reached the same heights. Never a prolific artist, Cohn produced just two other albums in the '90s but continued to tour. In 2005 when he and his bandmates were returning to their hotel after a gig in Denver, Cohn was shot in the head during a carjacking. Miraculously the bullet just missed his eye and lodged in his skull leaving him stunned, but not mortally wounded. Cohn never lost consciousness during the encounter and made a full recovery. He used that traumatic experience as inspiration for his 2007 album, Join The Parade and continues writing, recording, and touring.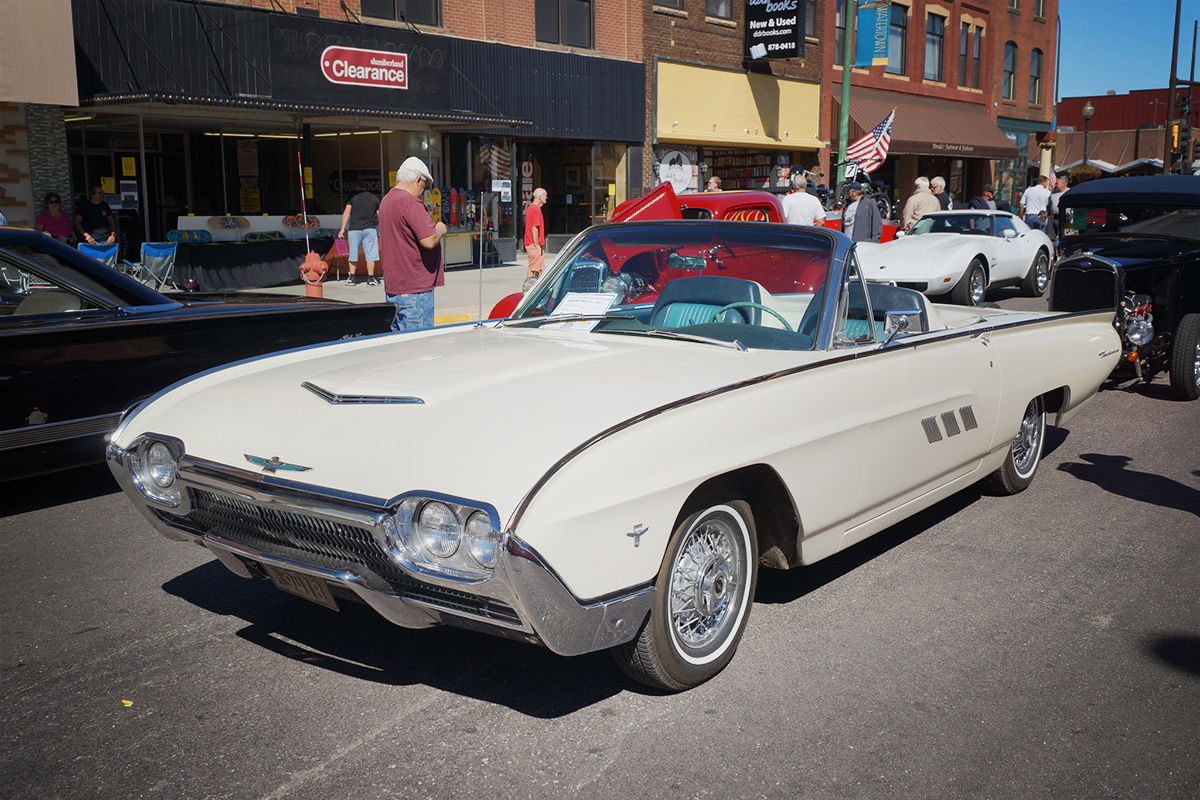 The Car
The Ford Thunderbird burst on the scene in the mid 1950s as a response to the Chevrolet Corvette, and became a symbol of optimism in post-war America. Longer, wider, and heavier than the Corvette, Ford's two-door convertible was more of a personal luxury car than a sports car. Originally a two-seater, the Thunderbird grew in 1958, adding a back seat to expand its market potential. The car featured in Cohn's video is a third generation T-Bird and appears to be a 1963 model based on the chrome details on the door. It had a 300 horsepower, 390 cubic inch V8 engine standard and sold more than 214,000 units from 1961 to 1963.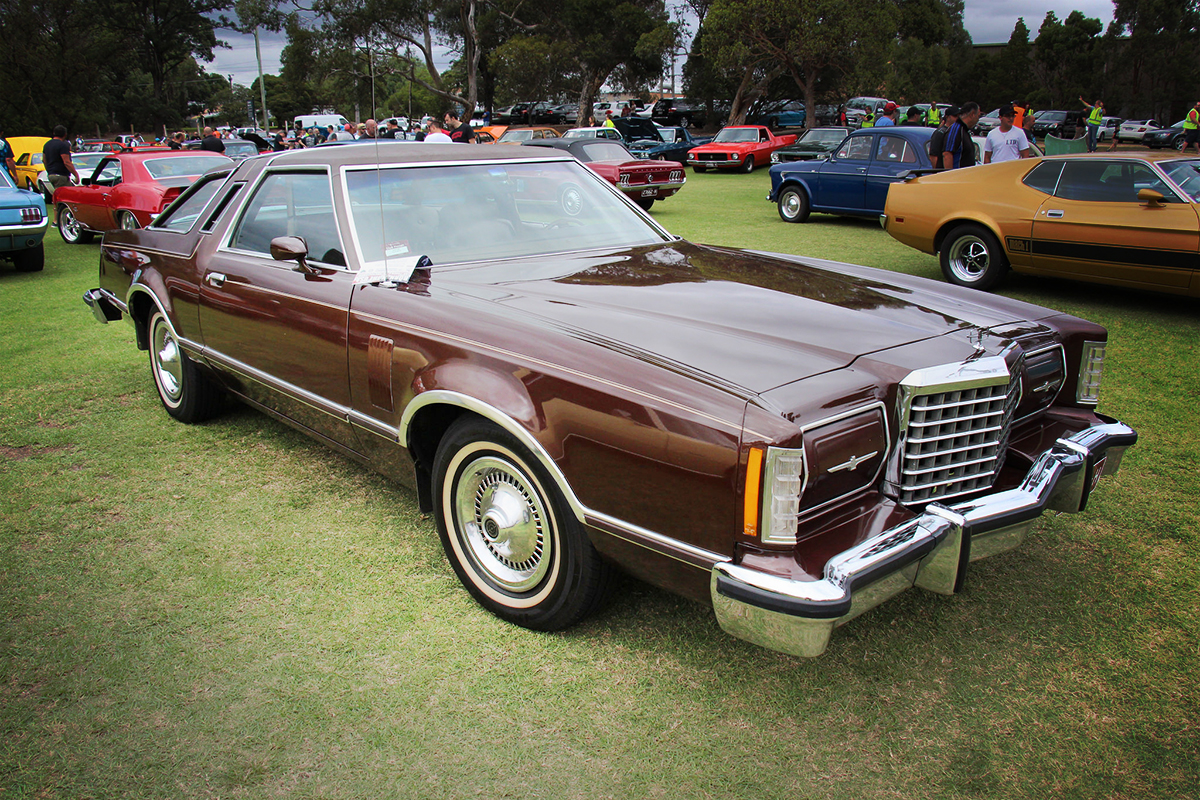 Ford continued to focus on the Thunderbird's personal luxury positioning – it became larger, more powerful, and more expensive with each subsequent model change through the mid 1970s when the oil crisis hit. Like all cars of that era, between a demand for fuel efficiency and the introduction of smog-reducing catalytic converters, Thunderbird's perfromance was greatly reduced. The standard 302 cu.-in. V8 was rated at just 130 horsepower and the car had a lethargic 0-60 time of 15.3 seconds. Despite its lackluster performance, 1978 was the high water mark for Thunderbird sales with 352,000 units moving off of showroom floors. It wasn't until the car's 9th generation introduced in 1983 that the Thunderbird brought a sense of sportiness back to the brand.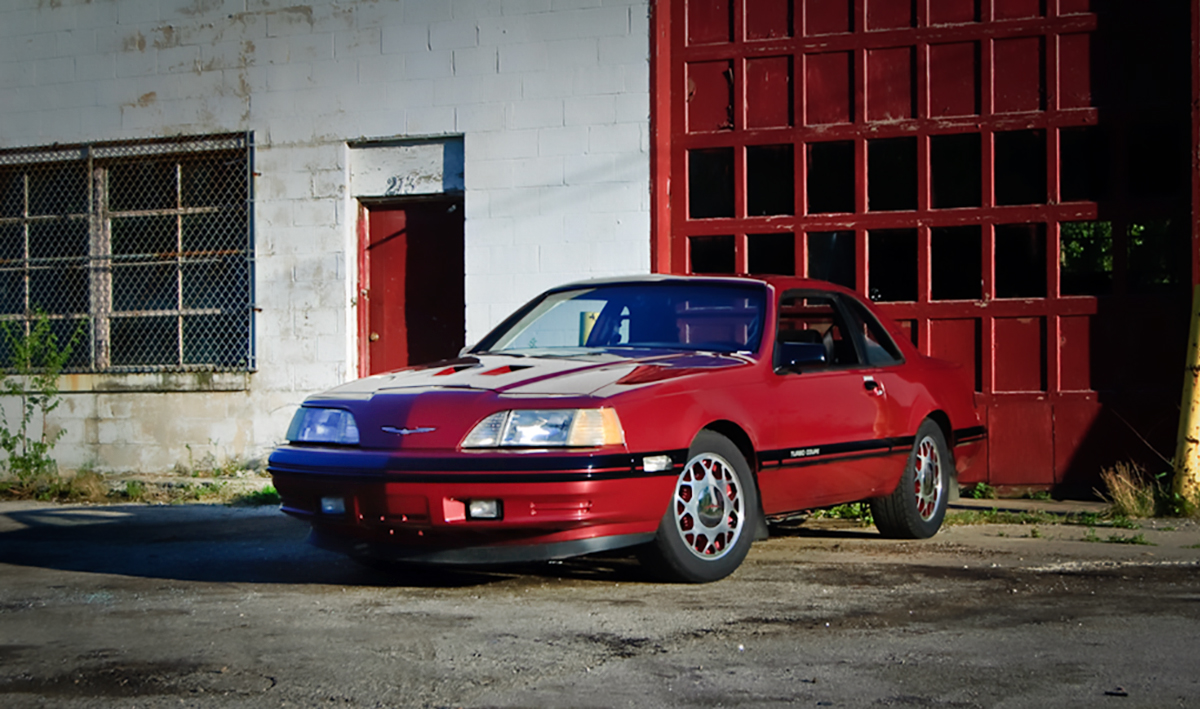 The Tenth generation Thunderbird continued to develop the brand's more sporting side, focusing on handling as well as performance. Featuring four-wheel independent suspension and a supercharged 3.8L V6 engine producing 230 horsepower, the Thunderbird Super Coupe is still prized among Ford performance enthusiasts. With demand for coupes declining as the turn of the century approached, Ford ended production of the Thunderbird in 1997. The nameplate was revived in 2002 with a retro-styled two-seat convertible. Ford had hoped to take advantage of the retro craze created by the new Beetle, but after some initial excitement, sales quickly dropped off, and with the company struggling financially, production of the Thunderbird was halted for good in 2005.