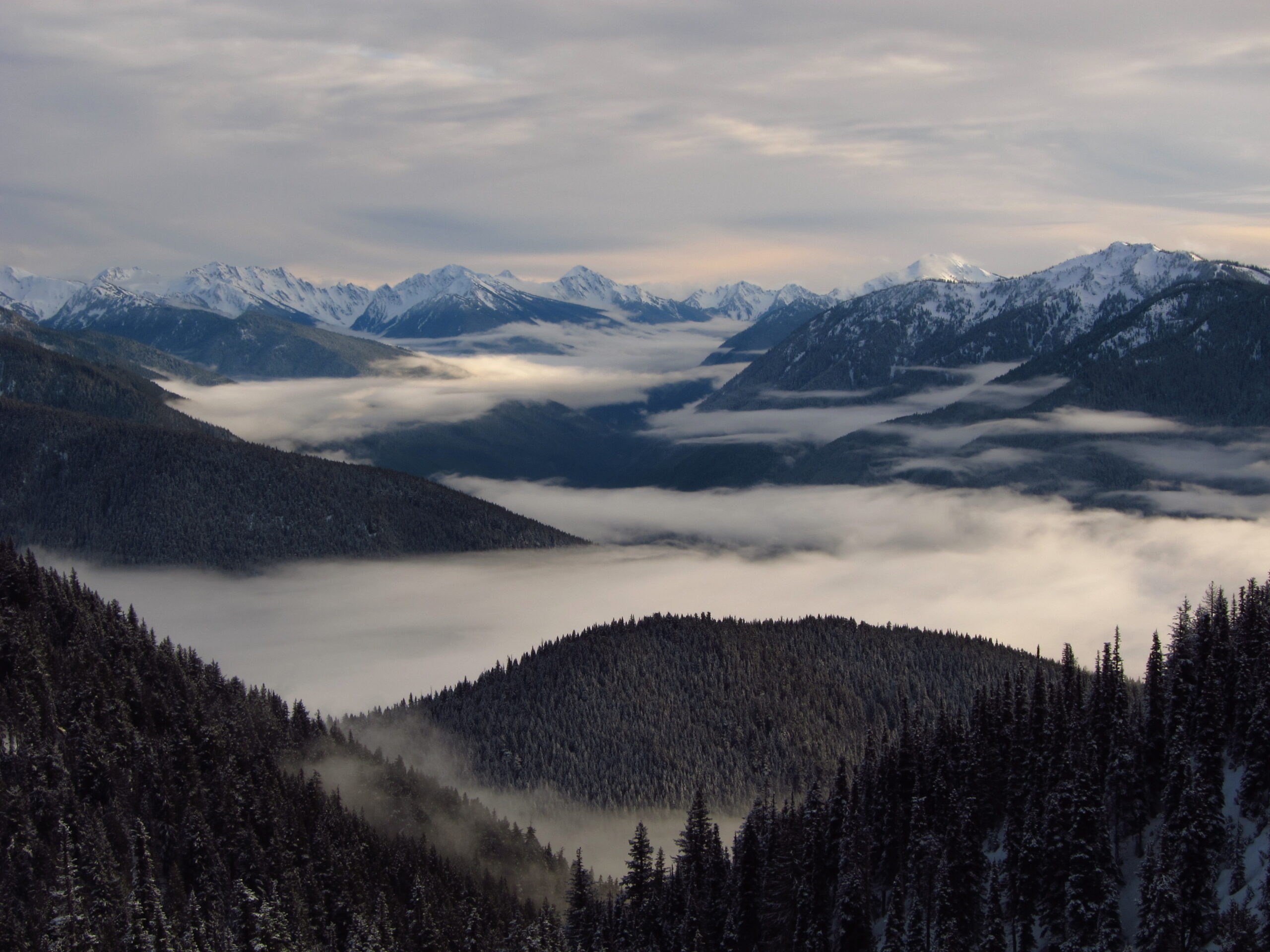 If you're someone who spends vacation time fleeing the city, you probably already have some great experiences at national parks. They are cheap and accessible, and almost always offer more beautiful adventures than you can take advantage of in your week off.
But some parks get all the glory. Don't get us wrong, we love Yosemite, Yellowstone, and the Grand Canyon, but chances are there's a great park you haven't heard of in your area. The summer's going to be over before we know it. Book a campsite at one of these eight great national parks.
Katmai National Park – Alaska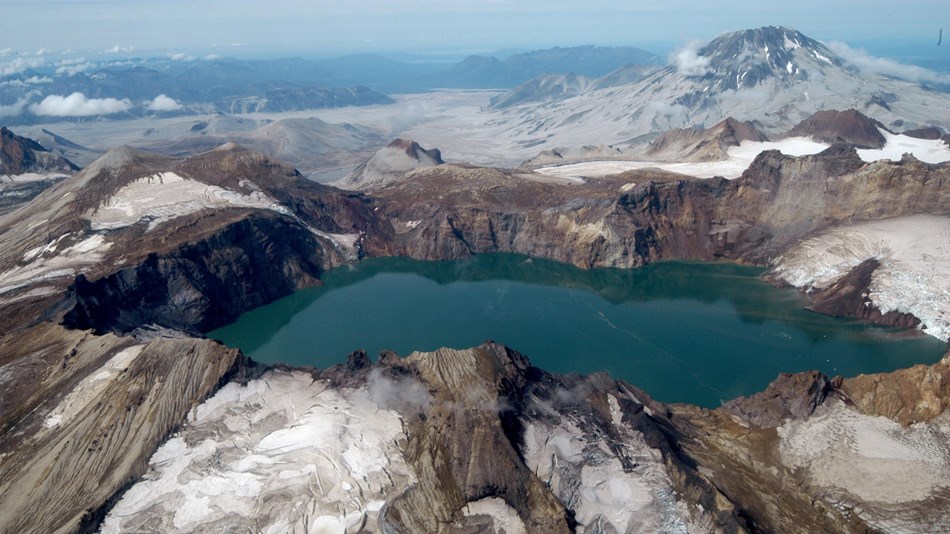 No matter where you are in the United States, this one's going to be a pretty serious road trip for almost all of you. What makes it worth it? Well the active volcanic landscape, for one. In the Valley of Ten Thousand Smokes you can camp in the communal baked mountain huts and hike along lava flows and pristine lakes. Head a few hours north and you'll walk right up the the edge of a glacier.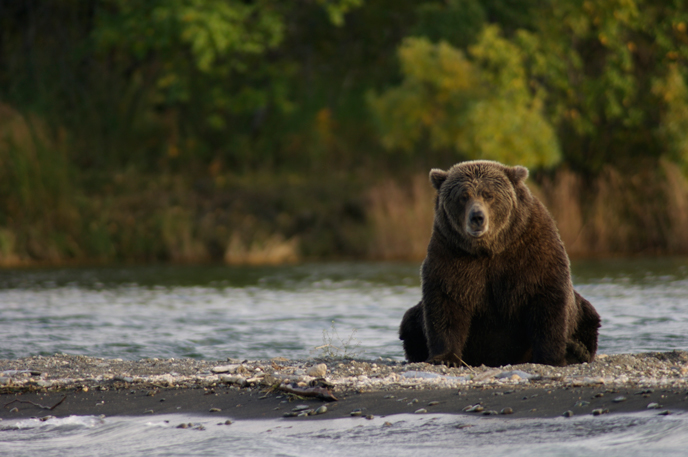 But most people come for the bear watching. Katmai is home to more than 2,000 brown bears, and is one of the prime areas in the world to view and study the bears in their natural habitat. In July and September, you can head to Brooks Camp and observe dozens of bears fishing for salmon from a safe and unobtrusive platform. Brush up on your bear safety procedures before you go: the park virtually guarantees you'll have an encounter during your visit. We promise, things just go more smoothly when you can keep your head on straight.
Mammoth Cave National Park – Kentucky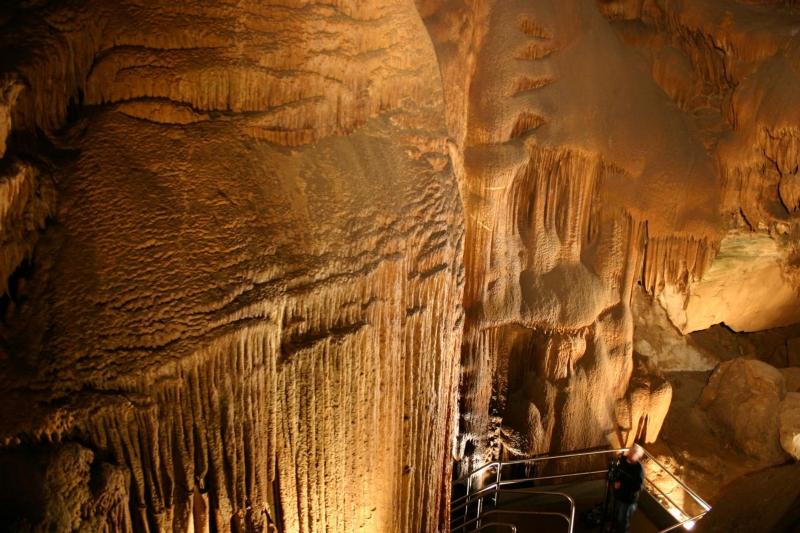 The name says it all. There are caves. They are mammoth.
70 miles of hilly forests in the Green River Valley hide the world's largest known cave system, with more than 400 miles of recorded exploration. The park services offer 13 different tour routes through the caves, which range from wheelchair and stroller accessible to very strenuous.
As you camp above ground, you can take advantage of hiking trails through the lush forests, as well as fishing, swimming, and kayaking in the Green River.
Congaree National Park – South Carolina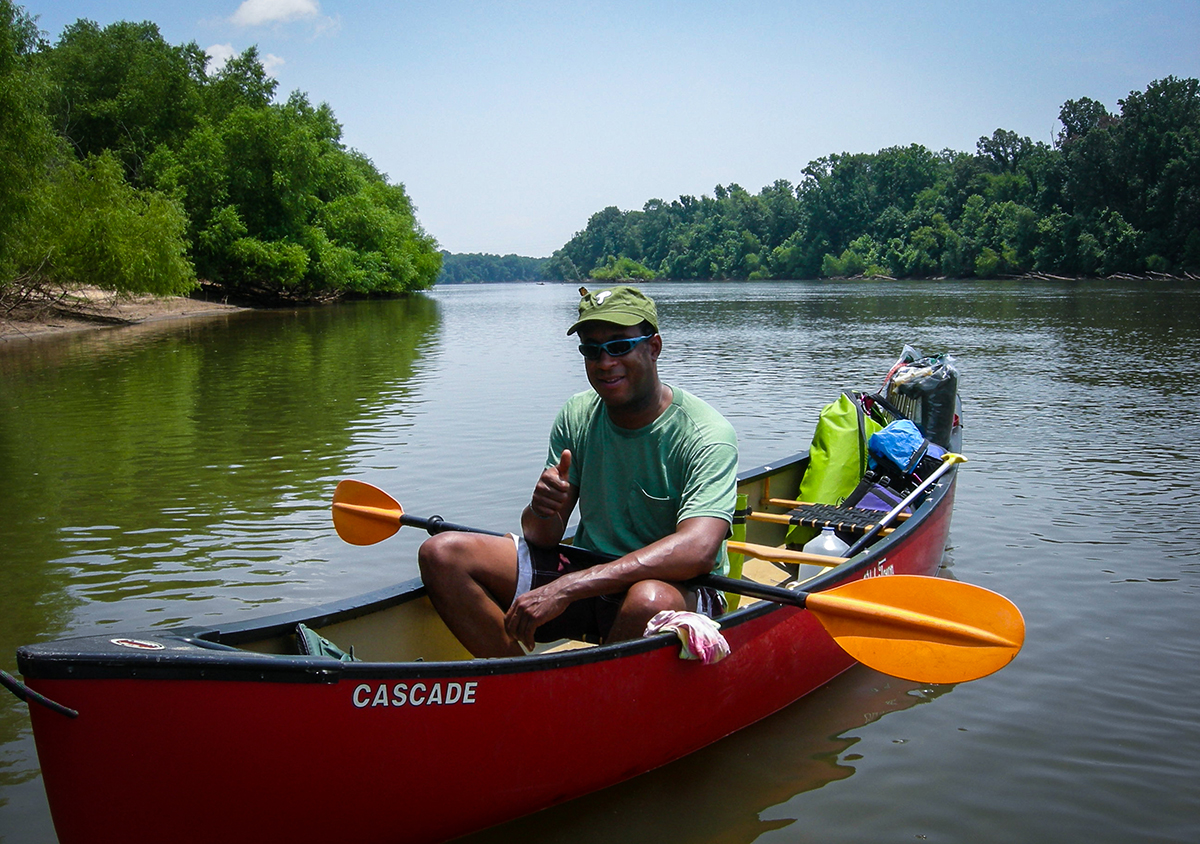 The Congaree and Wateree rivers flow through the Congaree National Park, often keeping the general terrain a flooded swamp. All the better, though, because one of the few ways to improve a trip through an ancient forest is to do it by kayak (if you prefer to stay on dry land, walk along the 2.4 mile Boardwalk Loop). The floodplains keep sediments and nutrients flowing through the trees, giving home to an incredible amount of thriving species. The forests are home to six national and 23 Champion Trees, the designation given to the tallest tree of its variety.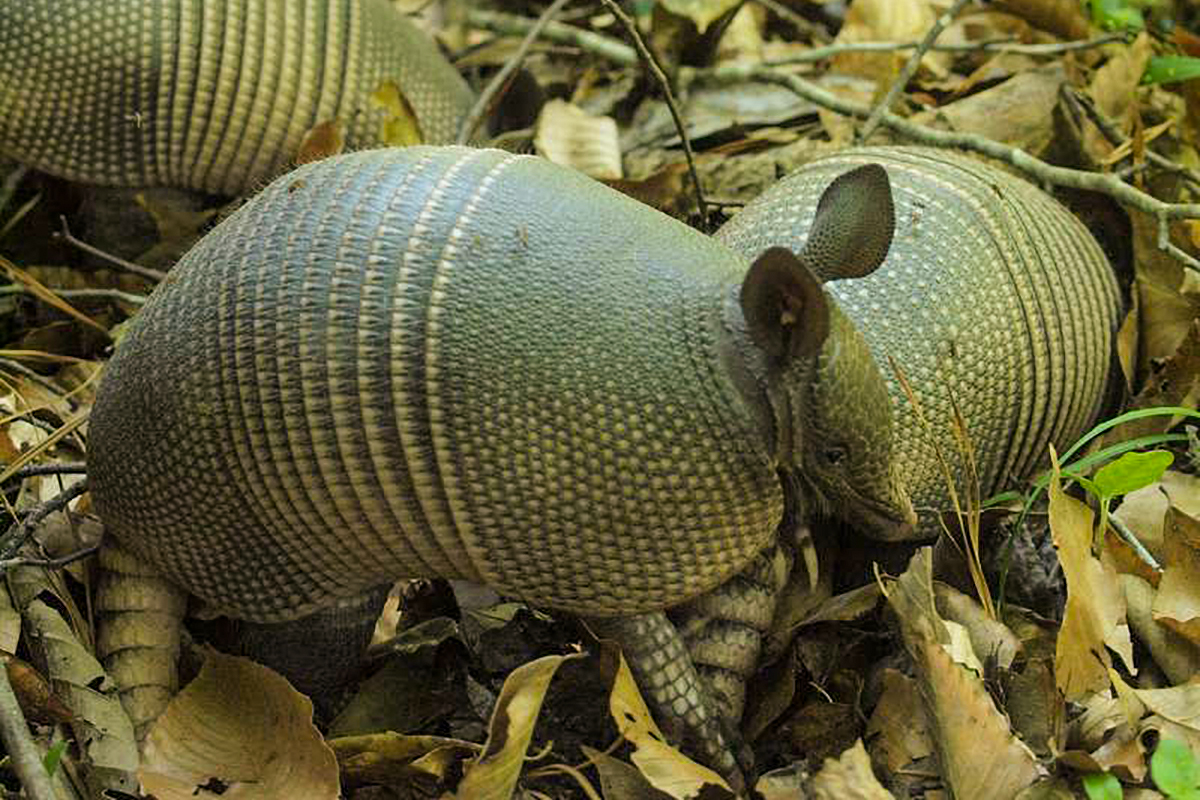 Given the diversity and strength of the trees, it's no shock that Congaree is a well known destination for birding – the park's checklist has just under 200 different species of birds. It's also home to numerous other wildlife, including armadillo. At Congaree, all you need for an unforgeable trip is a paddle and a pair of binoculars.
Biscayne National Park – Florida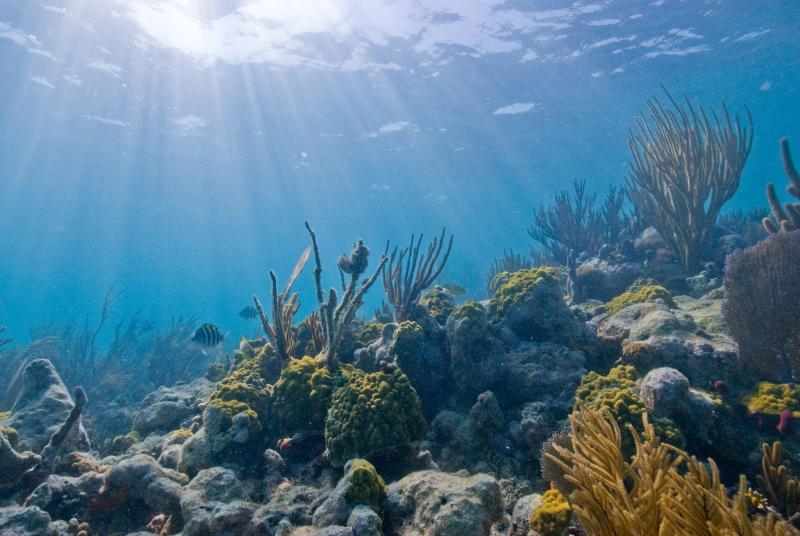 Consider Biscayne the perfect beach vacation for people who don't like the vibe of typical beach vacations. It's three ecosystems in one park – coral reefs, emerald islands, and aquamarine waters – all within sight of Miami. Ordinarily being this close to civilization is a negative in a park, but in this case it means more opportunities to explore the waters. You can snorkel, dive, boat, kayak, and fish for lobster, all either guided or all on your own.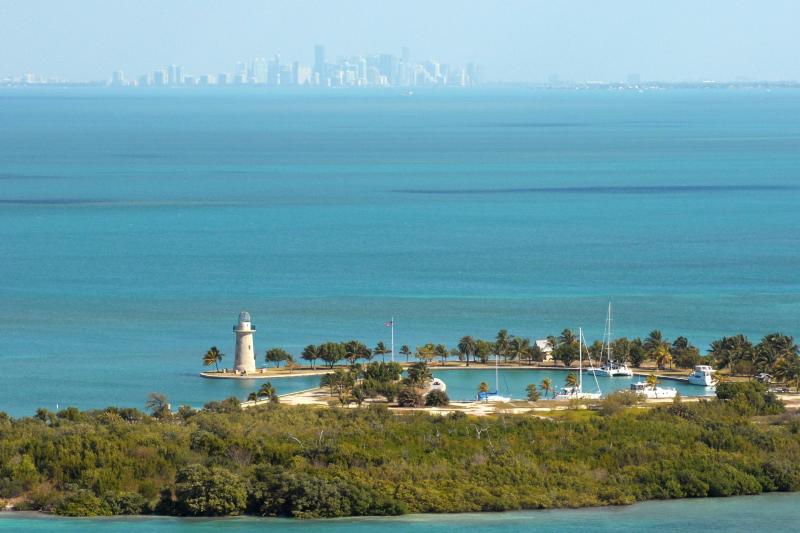 There's human history here, too. Six shipwrecks litter the waters, and the park provides you a map to all of them. Some of the wrecks are boating only, and several are really more suited to SCUBA divers, but all you need is a snorkel to get up close to a few of the centuries old submerged ships.
Olympic National Park – Washington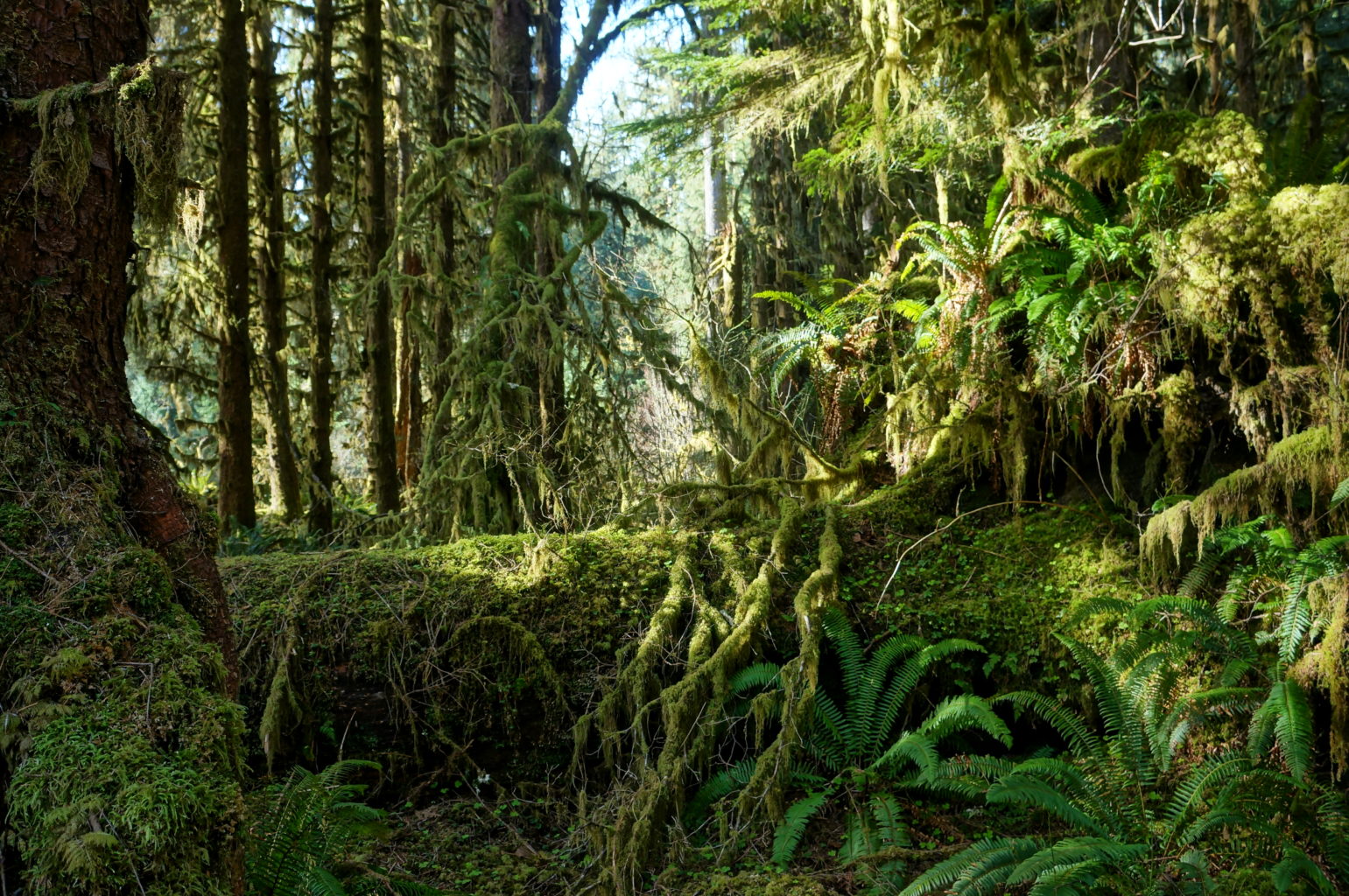 Olympic National Park is the kind of place you should save for when you have two weeks off. There's just too much to take in to feel good about leaving after a week. 70 miles of wild coast, glacier topped mountains, and temperate rain forests offer opportunities for skiing, snowshoeing, hiking, swimming, boating and lounging on a beach all in the same park all in the same season.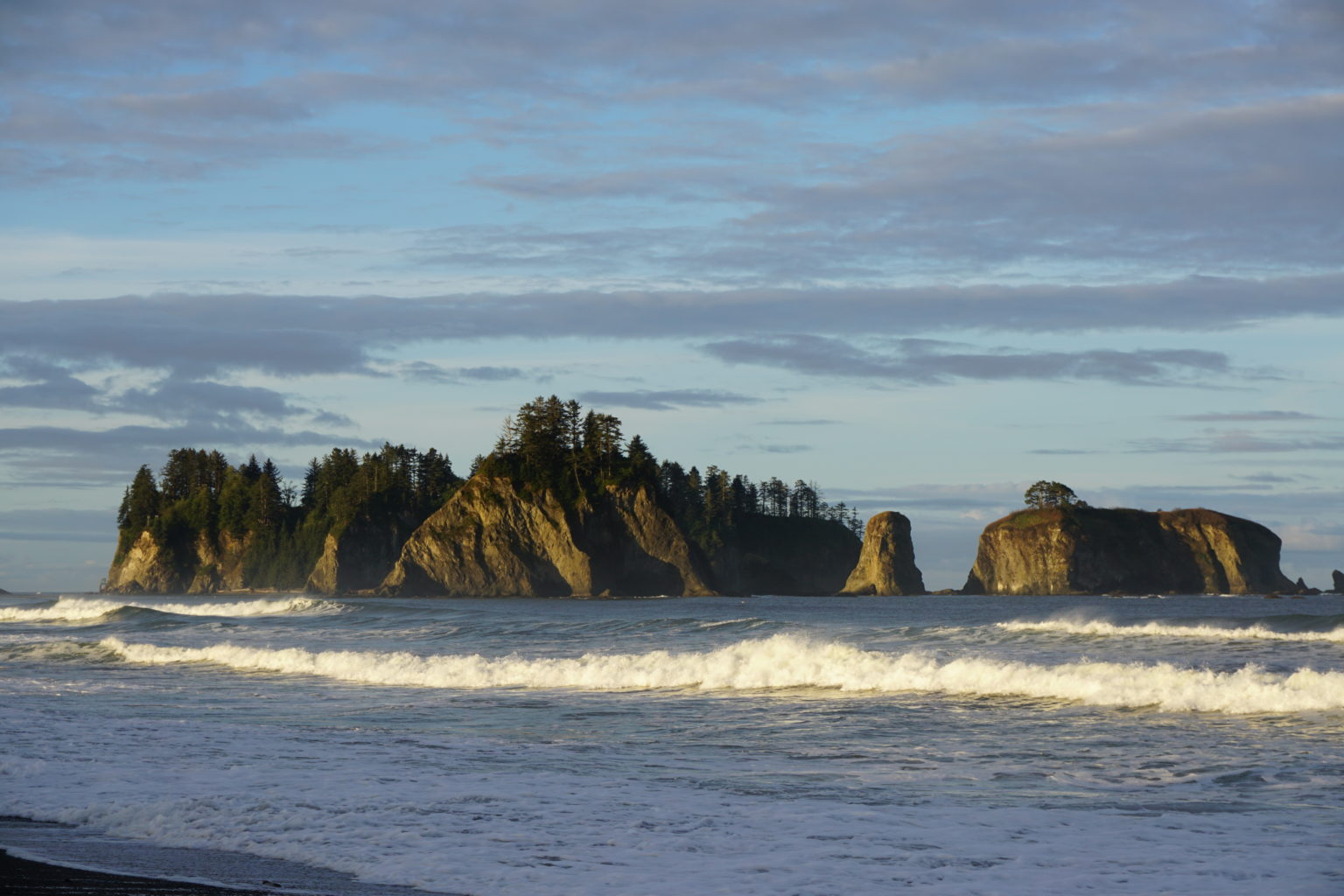 The rain forests are the most unique feature to Olympic National Park. 12 to 14 feet of rain annually gives life to all varieties of moss and fern, creating a forest that looks more like the set of a sci-fi original than anything you'd find in the rest of the United States.
Big Thicket National Preserve – Texas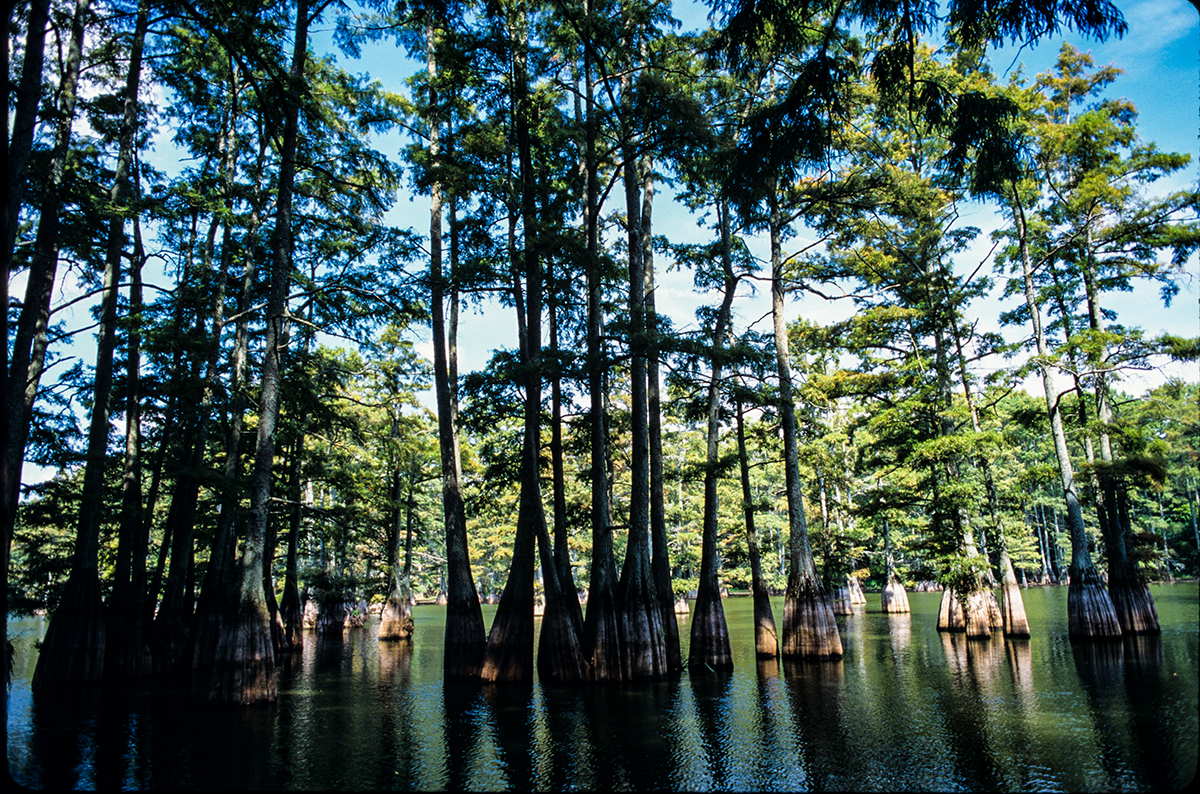 It's cliché, but it's true that everything is bigger in Texas; the hair, the steaks, and of course the national parks. This 112,000 acre national preserve contains nine different ecosystems, from pine forests to swampy bayous lined with Cyprus trees. This also makes it one of the most biodiverse places in North America – 1,320 types of plants, 60 different mammals, 86 types of reptiles and amphibians, 97 fish species, at least 300 different types of birds, four out of the five known carnivorous plants in North America, and countless different insects and bugs all call Big Thicket their home.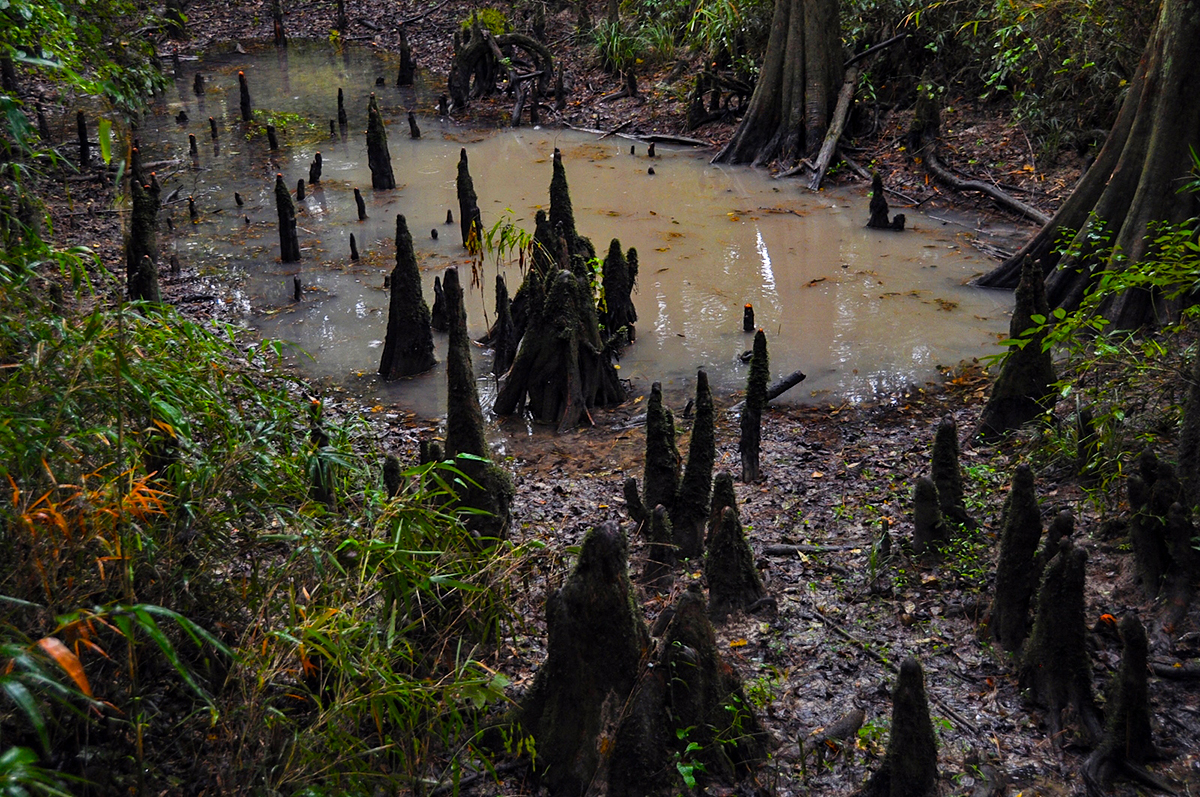 Big Thicket is not technically a national park. As a preserve, it is maintained by the park service (Big Thicket was actually the first national reserve taken on by parks services), but the preserve keeps a different set of rules. In addition to the usual hiking, camping, and canoing, Big Thicket boasts great hunting for white-tailed deer, squirrels, rabbits, waterfowl, and feral hogs.
Isle Royale National Park – Michigan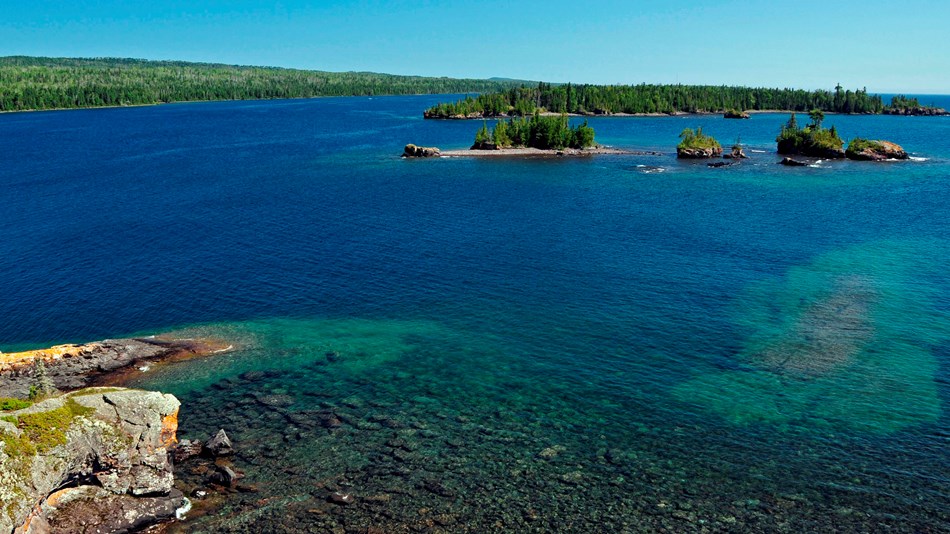 This is a different kind of island vacation. Isle Royale sits as part of an archipelago in northwestern Lake Superior, surrounded by 450 smaller islands. The island only has 19 known mammal species, and while they're all a valuable part of the ecosystem, everyone comes for the moose and the wolves. The observations on the wolves and Moose on Isle Royale is the longest running ecological study of predator-prey behavior on Earth. The study suggests the wolves are all descended from a single female, who arrived on the island around 1940.
The island is quiet and remote. You'll likely be nearly if not completely alone as you camp, hike, and explore the waters around the islands. Which may be less comforting when the wolves start howling.
Black Canyon of the Gunnison National Park – Colorado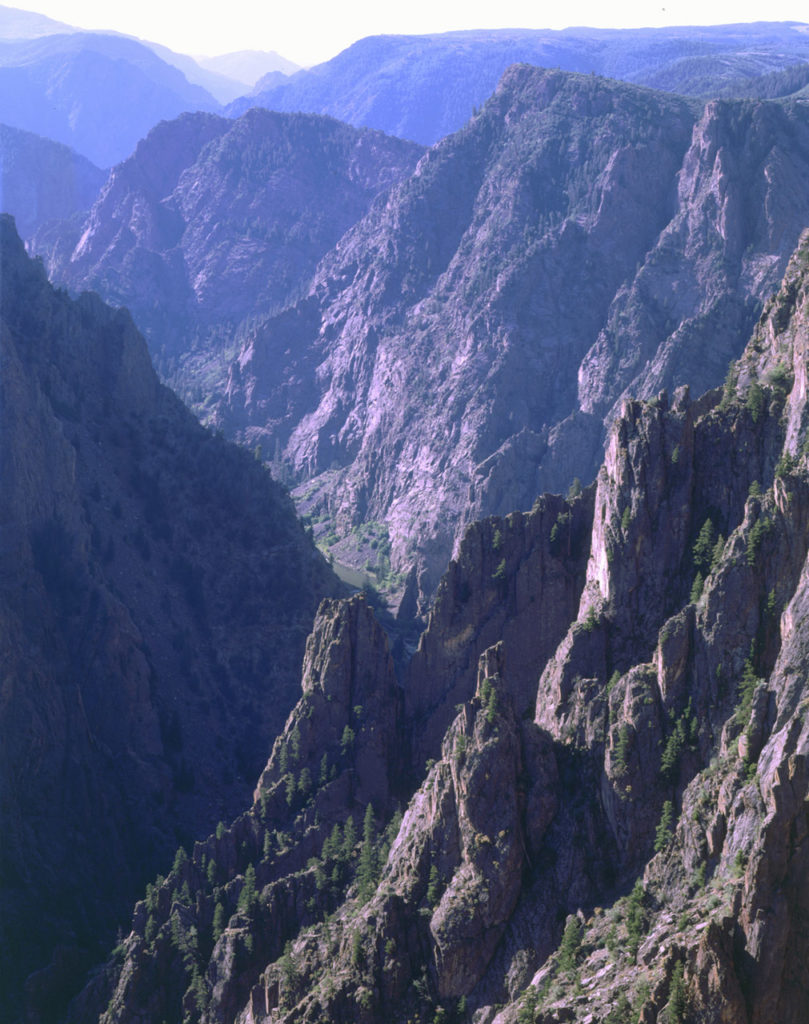 If staring off the edge of the Grand Canyon is majestic, then staring of the edge of Black Canyon of the Gunnison is flat out terrifying. That's because the Gunnison river drops at a rate of 10 meters per mile, four times steeper than the Colorado river through the Grand Canyon. That steepness is where Black Canyon gets its name – so little sun can get through the treacherous terrain that it's often dark at the bottom.
While the 1.7 billion year old hard rock walls are great for climbing, only experts should attempt to scale the walls of the canyon, and most hikes should be taken with great caution. Trails in this kind of terrain are hard to maintain; only descend into the canyon if you're in good shape, have a knack for picking up unmarked trails, and feel OK about protecting your snacks from pilfering bears.
If you're looking for something slightly more relaxing, you can always hike around the canyon rim. The four trails that take you around the canyon offer no shortage of views and photo opportunities.