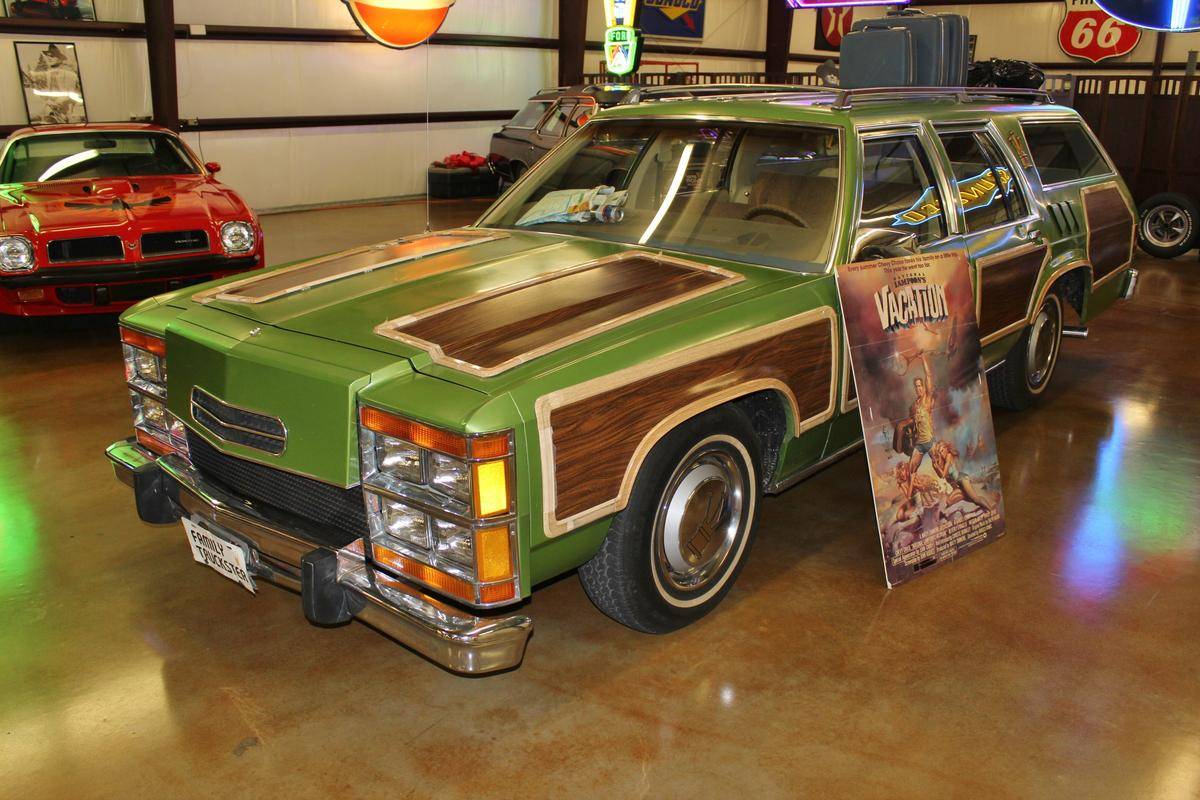 This might be the only time that a car being advertised as "distastefully done" has added to its purchase appeal.
If you're interested in adding a "damn fine automobile" to your collection, Hemmings has posted a listing for what may be the ultimate road trip comedy car, the original Wagon Queen Family Truckster that appeared in "National Lampoon's Vacation," Walley World bumper sticker and all.
Although there isn't any documentation as to its provenance, the appearance and upkeep of the car itself begs the question: would anyone do this to a vehicle if it weren't for the glory of celebrity? Based on a 1979 Ford LTD Country Squire Wagon, the Family Truckster is missing the hood ornament and graffiti shown in the movie, but somehow it only seems right that the car would have a questionable history. After all, Clark W. Griswold never intended to buy this model; it was only the "mistake" of the dealership that forced his hand and ownership.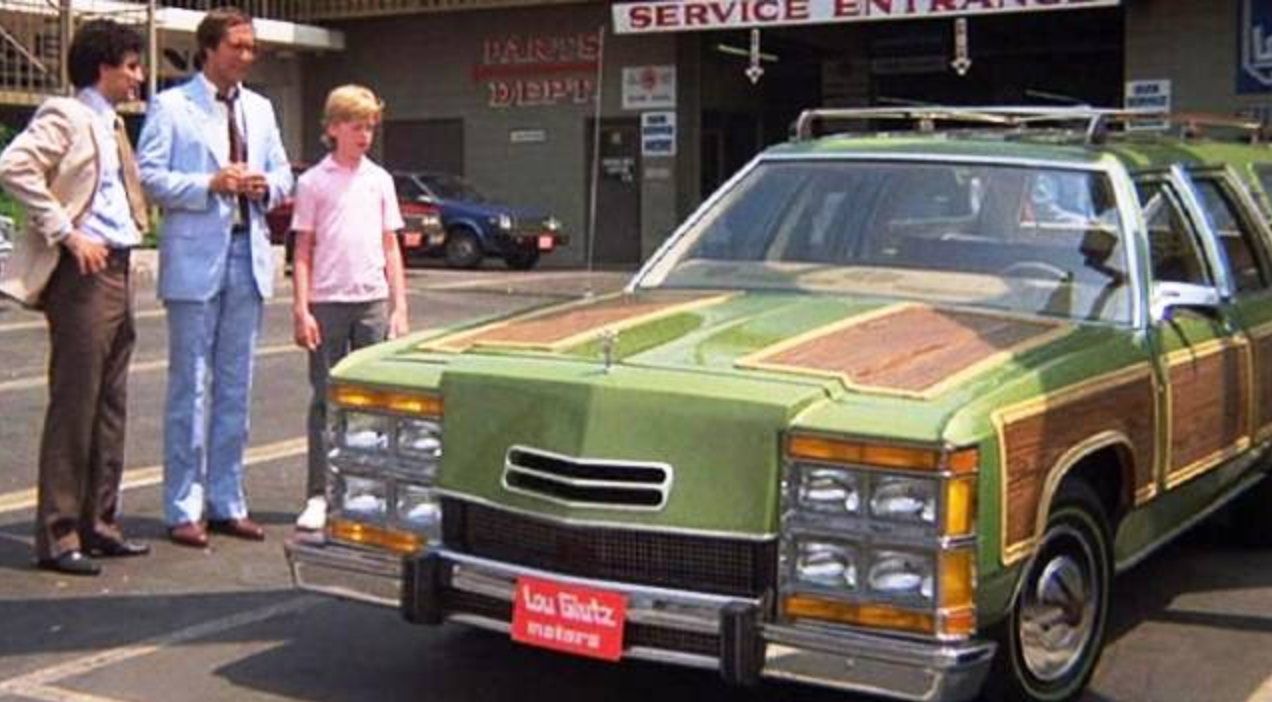 This particular vehicle has gone up for sale a couple of times over the past few years: Mecum advertised its availability in the spring of 2013, and the lucky bidder from that auction has now passed it along for resale again. Perhaps the Truckster really is as good – or bad – a vehicle as "Vacation" would have us believe.
At any rate, you'll be sure to catch the attention of your fellow motorists in this majestic monstrosity. You can If you do end up buying, please share your story: we want to know if you ever do meet the driver of that gorgeous Ferrari.
The National Lampoon Family Truckster is available at Carlyle Motors in Houston, Texas and priced at a very reasonable (okay, maybe not for a standard '79 LTD Wagon) $39,000. You can call them at 713-466-8630 to claim what they call a "piece of American Movie History."