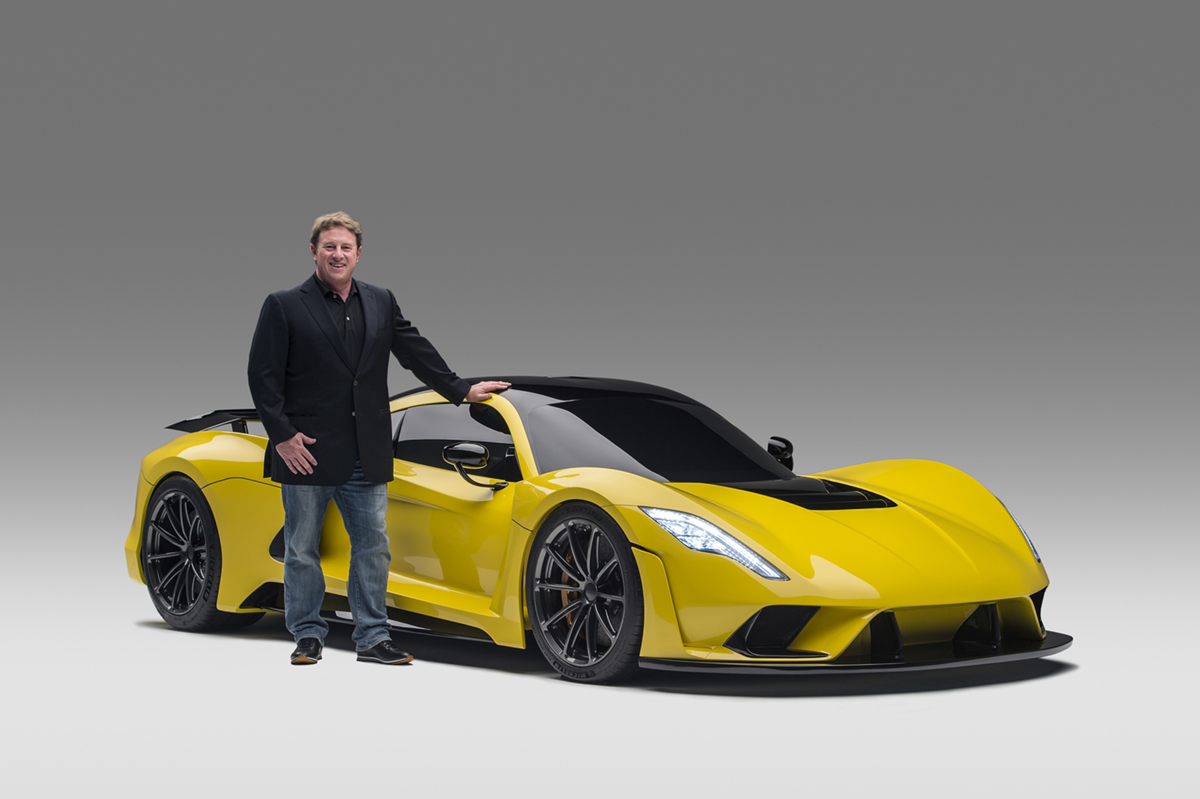 Discovering horsepower and speed at an early age, John Hennessey found his one true calling. He has a passion for taking fast cars and making them even faster. Having found a way to turn his passion into a profitable business, John has been taking performance cars and trucks to breathtaking limits for nearly 30 years. Regardless of which brand you own, there's always something John and his team can do to make it go faster, sound louder, and just be a whole lot meaner. John was generous enough to give us some time get a glimpse into his formative years and what's in store for Hennessey Performance in the future.
What's your first recollection of being around cars?
Probably the first significant memory I have of cars that flipped the switch within me is, I was probably in the fifth or sixth grade back in the mid-seventies so no cell phones or anything, I'm a couple of blocks from my house and I know I was supposed to be home for dinner and I'm hanging out with my friends and thinking, "well, I'm late for dinner, I'll get there when I get there. Mom and dad might be a little pissed but, you know, they won't be that pissed."
I guess my dad decided to come looking for me. He had an olive green, '68 Pontiac GTO and he comes down the street and spots me, rolls down the window (in front of all my friends) and says "get your ass home!" He drops it in gear and does about a 200-foot burnout down the street. When he I saw him coming down the street, I'm like "oh shit, I'm in deep trouble." Then when he rolls down the window and tells me to get my ass home, I'm like "I'm really in deep shit." Then when he does the big burnout in front of my friends it was like the coolest thing they had ever seen. And all of a sudden, wherever I was in the pecking order of friends went way up.
What was the first car you owned?
Yes, definitely. It was a 1969 Olds 442 convertible.
Do you remember the first car you modified?
Yeah for sure. I think the first day I had that 442, I took the lid on the carburetor, on the air box, and flipped it upside down so it got more air into the quadrajets carburetor. I was modifying that the moment I bought it [laughs].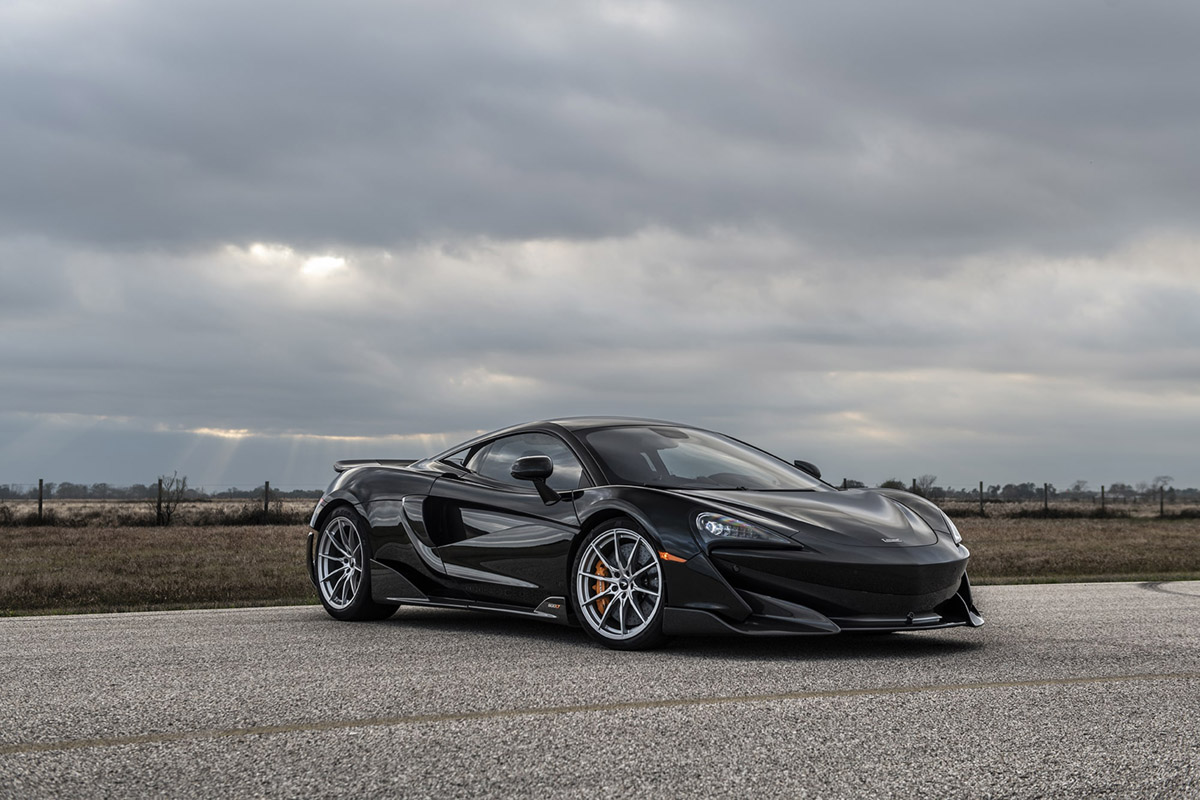 How did the modification "business" get started?
So, in 1991 I had been reading car magazines, I probably learned to read by reading car magazines at the grocery store. I would read Hot Rod magazine or Car Craft. I remember reading about guys like (Alois) Ruf, Gale Banks, Reeves Callaway. Then in 1991, I had read about a guy named C. Van Tune who bought an Eagle Talon, put a roll cage in it and took it and raced at Pike's Peak. I thought, "man, if that guy can do it, maybe I can do it. Maybe if I bought a car, I could race it at Pike's Peak." Back in the late eighties my dream car was the Porsche 959, so I thought I would drive a twin turbo, six cylinder, 450 hp high tech car. I didn't have that kind of budget and you couldn't bring those cars to the US legally any way. So, I thought what kind of car can I buy that I could modify that would be like my own poor-man's version of a Porsche 959? When Mitsubishi came out with the GT 3000 VR4 back in 1991, I thought maybe I could buy that. I had read a couple articles about a Japanese company called HKS that modified Supra's, RX7's and 300 ZX twin turbos and I thought maybe I could do some similar modifications and go race at Pike's Peak.
To make a long story short, I bought the car and started to modify it and was planning on heading to Pikes Peak. Before that race I had heard about another race in Nevada called the Silver State Classic. The Silver State is a 90-mile open road race where they shut down a highway and you go from one town to the next town as fast as you can. That particular year they came out with a second race called the Nevada Open Road Challenge in May. So, February of that year I started modifying the car, getting it ready for Pike's Peak and thought maybe I'll just go and take it to the Nevada Open Road Challenge and see how I do. I entered the 140 class and then the cars started taking off and there's a Pantera in front of me, the Pantera's like the "baddest" of all the cars back then. Back then, they made you do a qualifying on a course in Vegas. I went off course and when I came back on course, I dinged a wheel and cut a tire. I went down to Discount Tire and bought a new tire but they didn't have the wheel. My mechanic I brought with me said, "we can get a torch and heat up the wheel and hammer out the dent in the wheel so it holds air." So, we did that and thought everything was fine but when I started taking off at the beginning of the race and going through the gears, all of a sudden started thinking about that wheel up there that barely balanced, that we had to heat up and bend to get it to hold air. I'm going 140, 150 and I was so nervous my right foot on the gas pedal starts twitching. I had to take my left foot mashed on top of my right foot to keep going, and as soon as I started to do that, I noticed I was catching up on the Pantera that took off ahead of me. I thought maybe I could catch that guy and pass that guy, I passed him and I passed like 20 other cars and went across the finish line at 184 mph. I ended up getting fourth place overall and my average speed for the 90 miles was like 164 mph.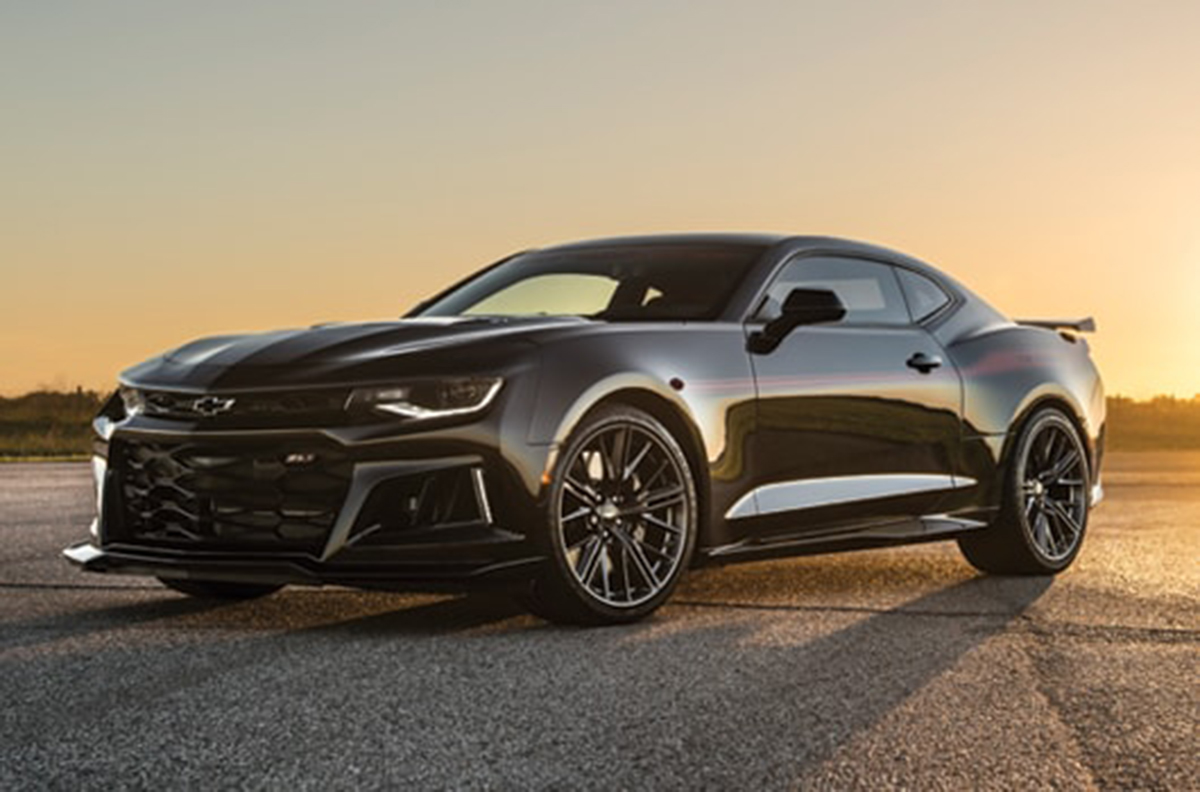 At that point I'm hooked. Throughout that whole process I learned that the first rule of racing is, if you want to make a small fortune racing, start out with a larger fortune. I'm modifying my car, going to these races, spending a lot and not working as much because of it. In the meantime, I got married and bought a house, went on a honeymoon, bought furniture and the money I had in the bank at that point was a fraction of what I started with. I told my wife I really love this car thing but if I'm going to keep doing this, I need to find a way to make it pay for itself. I saw guys like Shelby, Callaway and Ruf had made a living out of modifying cars for other people and I thought, maybe I can too. That's how the business began. The short answer I usually tell people is that my hobby got out of control.
You've built thousands of cars over the last 3 decades; do you have a favorite build or modification?
Yes, actually, we built our 10,000th car in the summer of 2018. You know, if I had to pick one car that's the most exciting car I've driven, it's the Venom GT. It's so ridiculously fast it's borderline scary. I kind of like that. It's like riding a wild horse, a little out of control.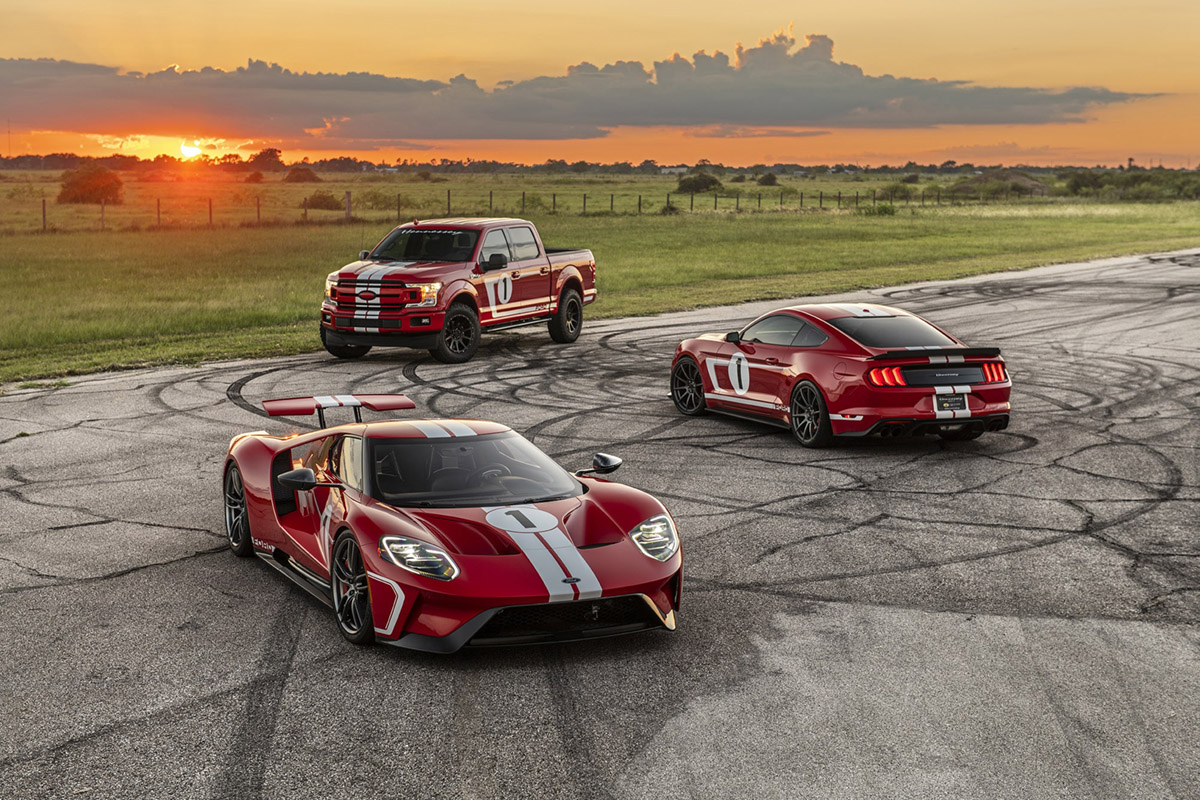 You have built cars for some of the biggest celebrities and sports stars. What was the first modification you did for a celebrity?
That's a great question. There's a country singer by the name of Alan Jackson, I built a Viper for him back in the day. Certainly, one our biggest guys was Jay Leno. We've been friends for 25 plus years now. More recently, Post Malone. Steven Tyler is probably also one of our biggest name clients. He bought a Venom GT Roadster when he was doing American Idol.
What's the best part about being John Hennessey and doing what you do?
You know, I get to wake up in the morning and go out to my office where we have our own drag strip and have tens of thousands of horse power under one roof and get to go drive cool cars. The cars are obviously very important but the nearly thirty years I've been doing this, it's also the relationships. I get to spend time with some of my clients that are these guys that are really changing the world with their inventions and things that they're doing. I find that very interesting and stimulating too. Our customers are all interesting people, most of them are entrepreneurs so I learn a lot of cool business stuff from them. I'd say it's about sixty percent the cars and forty percent the people.
You are doing your very first EV vehicle. How different is it modifying an electric vehicle versus a combustion engine vehicle?
We've got a Porsche Taycan on order, it hasn't come in yet. I told my son-in-law recently that I'm thinking about buying a model 3 since we have a lot of clients who have electric cars in their fleet. I think it's important for us as a company, for me, to understand those vehicles whether it comes to range anxiety or performance. As far as modifying them goes, in the short term we have no plans to change battery technology, to modify the motors. We're not really interested in modifying those vehicles for more performance, but we do want to offer modifications, at least initially, so our clients can personalize them. So, wheels, tires, interior. Maybe exterior or at some point down the road a vehicle that will succeed the Venom F5 that will be electrified. That might be our own ground-up electric vehicle. I think in order to be successful with that we need to know what our clients are experiencing, what our clients want from a future, high-performance Hennessey vehicle.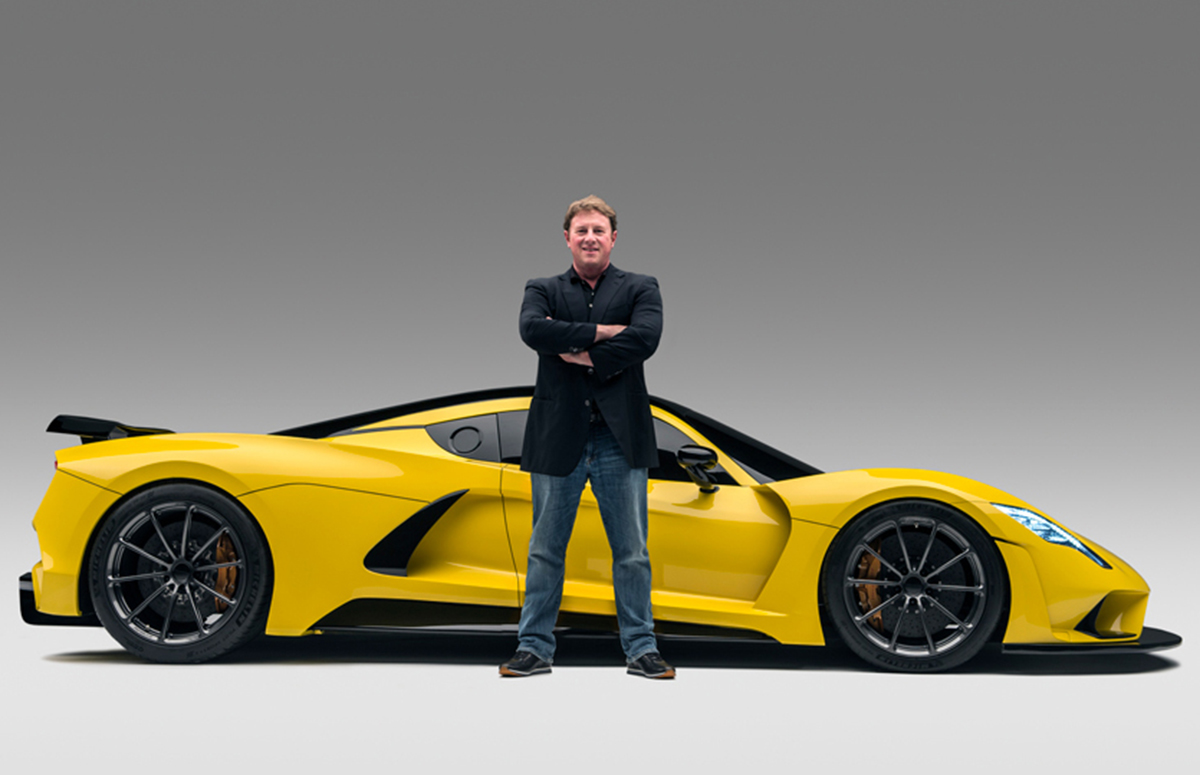 What's the future of Hennessey brand?
The Venom F5 is the most significant car that we'll ever build. That's the car that we're building now. The first car is close to running and we'll deliver cars to clients this year. We'll go out and see how fast it goes. Our goal will be to beat speed records set by Koenigsegg and Bugatti, we think those are attainable. That's for this year. We'll be building that car for probably the next four or five years in different variations. We're looking down the road at what vehicle to build after the Venom F5, those are our ground-up cars. As far as modified vehicles, the most significant car we'll modify in 2020 is the C8 Corvette. We've had nearly a thousand inquiries from C8 buyers telling us what kind of modifications they're going to want to do to that vehicle.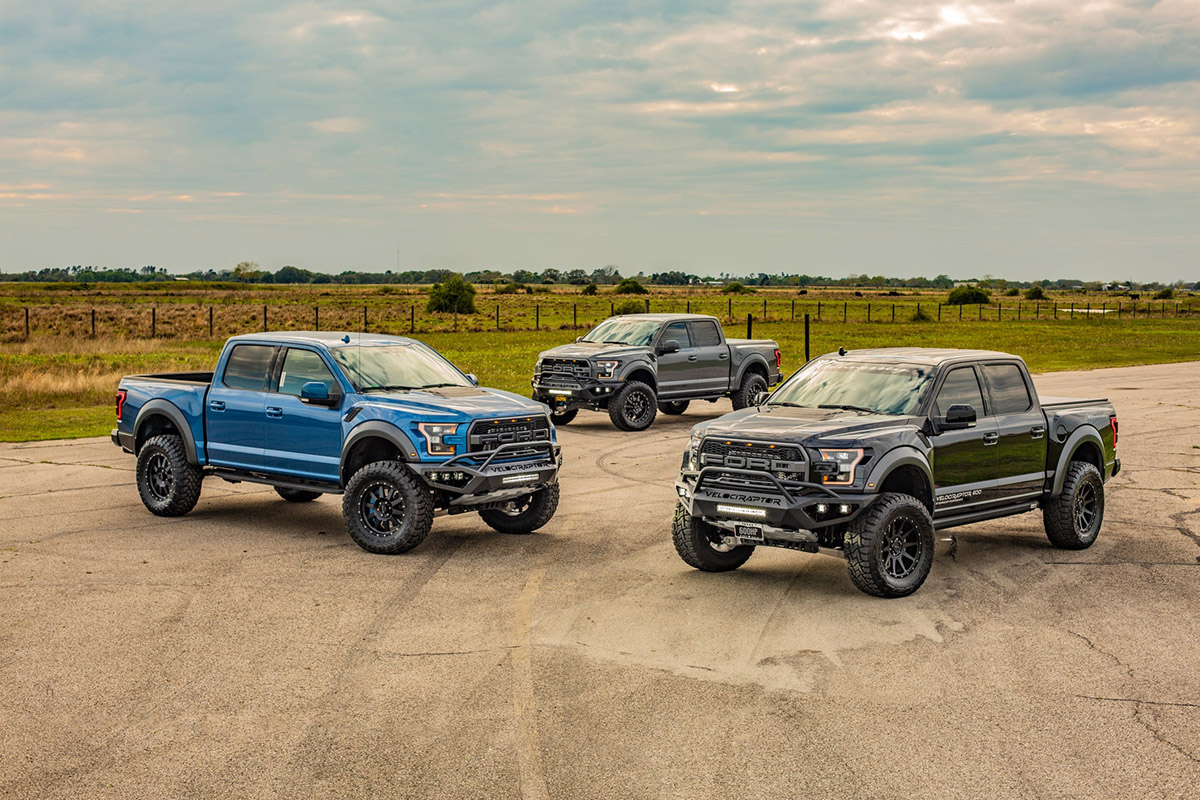 If I opened your garage at home, what would I find?
That's a great question. So, my wife has a Range Rover that she won't let me modify. She wants to keep it stock. We also have a family vehicle, a 1964 Plymouth Valiant convertible that was my wife's car, the car she learned to drive when she was young. Her dad was a Dodge dealer and had the car new. My daily, I drive a 1000 hp Jeep Trackhawk, and I've also got an F350 Dually truck that we use to pull trailers occasionally. We also have a McLaren 600 LT. Now that my kids are out of college, I have a list of about 20 vehicles I want to buy at a rate of 1 or 2 per year over the next 10 years. Ask me this question in a year or two and I'll have a deeper list of things in the Hennessey collection.
What do you like to do away from the cars and the business?
You are spot on with your questions! It's interesting, after almost 30 years of my business being my hobby and my hobby being my business, and with our youngest child just going off to college a couple months ago, I'm kind of like I have a little more time and a little bit more money that I think about having something healthy outside my car business. So, my boys like to ride dirt bikes and we bought some KTMs and we like to ride. At my age I can't afford to crash, to be in a body cast or whatever. We enjoy riding but I lean toward trails and heading to Colorado and just seeing the countryside off-road on two wheels. Also, when I was in college, I took some aviation classes. I couldn't afford to finish and just recently over the holidays I thought about maybe going back to school and getting my pilot's license, and maybe getting a plane at some point. I travel a ton and having a plane might be a helpful tool some of the time to get places I need to go. The third one, which I haven't spent a lot of time doing this past year, is fitness. With the new car I've spent a lot of time going back and forth to England and jet lag. But that was last year. With the new year I'm hoping to have more time for fitness and of course spending time with my family. I have a wife and five kids and just hanging out with them as a family, that's my whole world.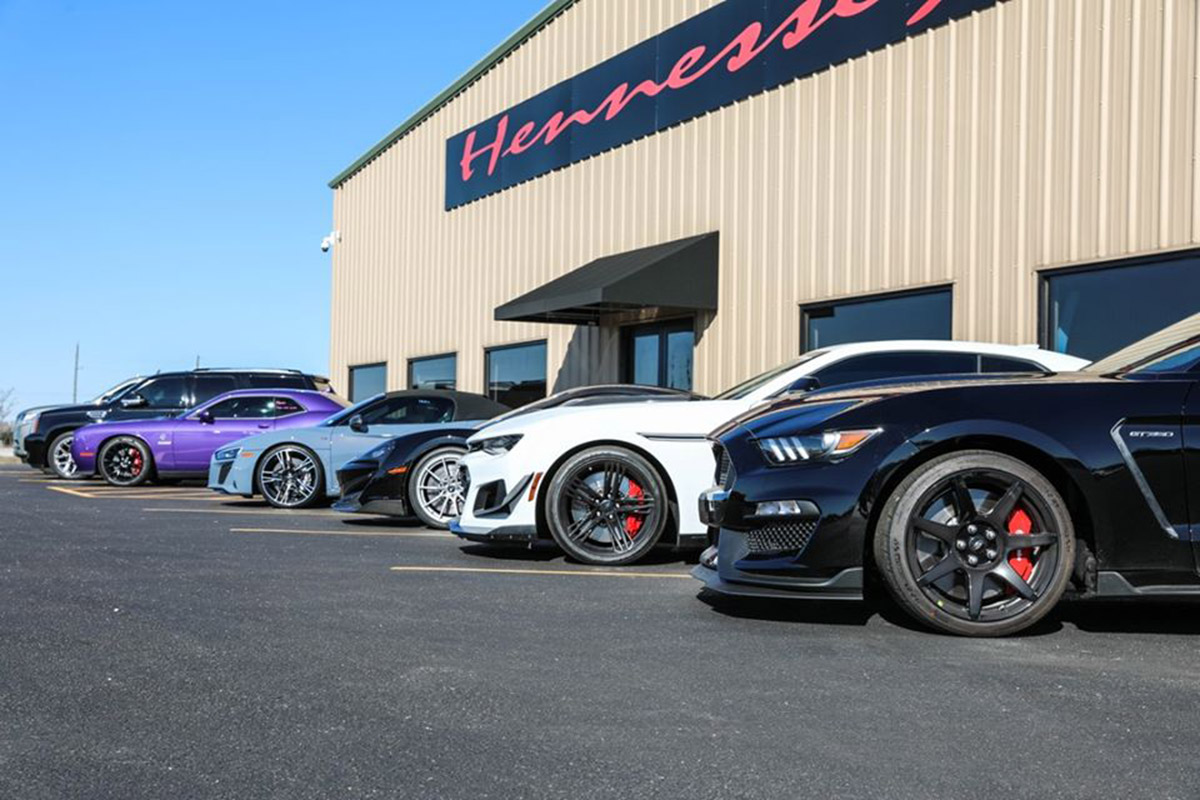 Where do you like to go when you want to just drive?
I've got the drag strip next to the shop, if I've got short time I can just go out, depending on the car, and run 120, 150 miles per hour. Our shop is about an hour west of Houston and I've got a country loop that I can get out for 15, maybe 20 minutes. If I get out to southern California I like to get out to Mulholland, Malibu, and also run the snake. We like to spend time in Colorado and I've got some road I like there. I don't get out there as often as I like but there's some roads in the Texas hill country called the Twisted Sisters that I like, those are a lot of fun.
Thank you, John, for taking time to shed some light on your passion for cars and speed. Let us know the next time you're in the neighborhood, although we're pretty sure we'd hear you coming long before you got here. Now, about getting us a car for a product review…