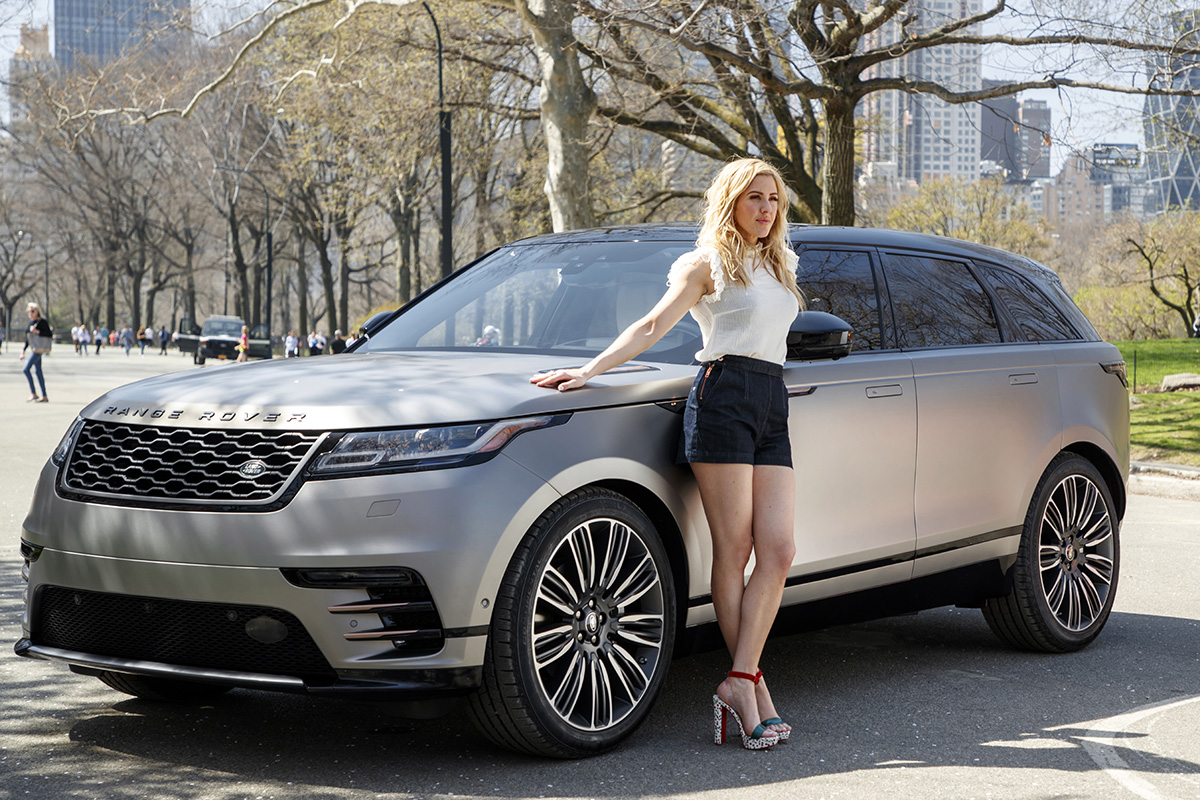 Traffic in New York City's Central Park is usually confined to horse-drawn buggies, but Range Rover took it over this month for the spectacular U.S. debut of the new Velar — the fourth member of the Range Rover family. And it was there that none other than traffic-stopping British singer Ellie Goulding became the first non-Range Rover employee to drive the Velar.
Designed to fill the space between the Range Rover Evoque and the Range Rover Sport, the Velar is a mid-size SUV that brings fresh, modern elegance to the Range Rover range of luxury vehicles. The Velar launches with a suite of consumer technologies, working together to create something the brand calls a built-in "technology butler." At its heart is an all-new infotainment system called InControl Touch Pro Duo2, featuring two 10-inch screens which make the in-car technology experience clearer and quicker.
Created as a clean-sheet design using Jaguar Land Rover's Lightweight Aluminum Architecture, the Velar represents the next chapter of the Range Rover story. Three engine options are available including a 247hp 2.0-liter Ingenium gasoline, a 180hp 2.0-liter diesel, and a potent 380hp supercharged V6 gasoline engine. Velar is now offered for pre-orders, with US deliveries beginning late summer. Starting price is $49,900.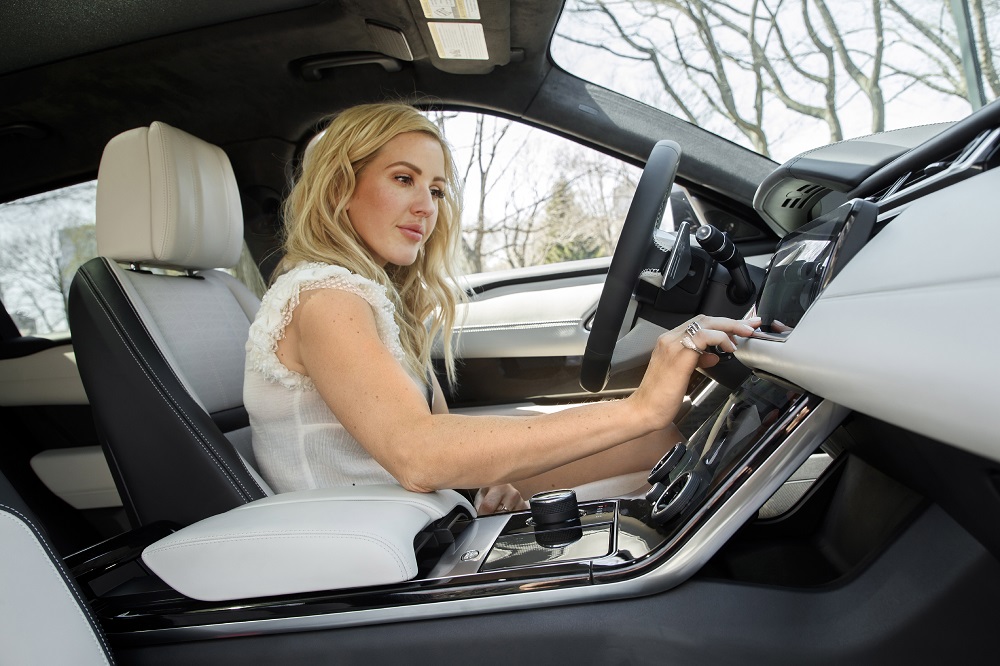 The Velar's coming-out party continued with an exclusive live performance by Goulding at Hearst Plaza, Lincoln Center, which was broadcast live online. Festivities also included a charity auction featuring a donated Velar to benefit the East Side House Settlement. The winning bidder will be among the first customers in the world to take delivery of a hot-off-the-assembly-line Velar.
Set the stage for us, Ellie. What's a nice British girl like you doing behind the wheel of a Range Rover in the middle of New York City?
Today we are in Central Park, on a very beautiful day. I performed in the park last year for Global Citizens, and that was awesome. I did Madison Square Garden last year, too. And we are launching the Range Rover Velar here, which is perfect. I think Central Park is the most beautiful place in the city. It's so vibrant and full of life. I can't think of a better place. I've always been a big Range Rover fan and it was a pleasure to be a part of its launch. Even more rewarding is to be supporting a local charity that improves over 10,000 lives every year in one of my favorite cities.
Tell us about the charity that a Velar will be auctioned off to support.
I met some young people today from the East Side House Settlement which is a New York City charity. They raise money for young people to improve their lives through education. Land Rover have offered to donate a car to raise money at auction, which is great.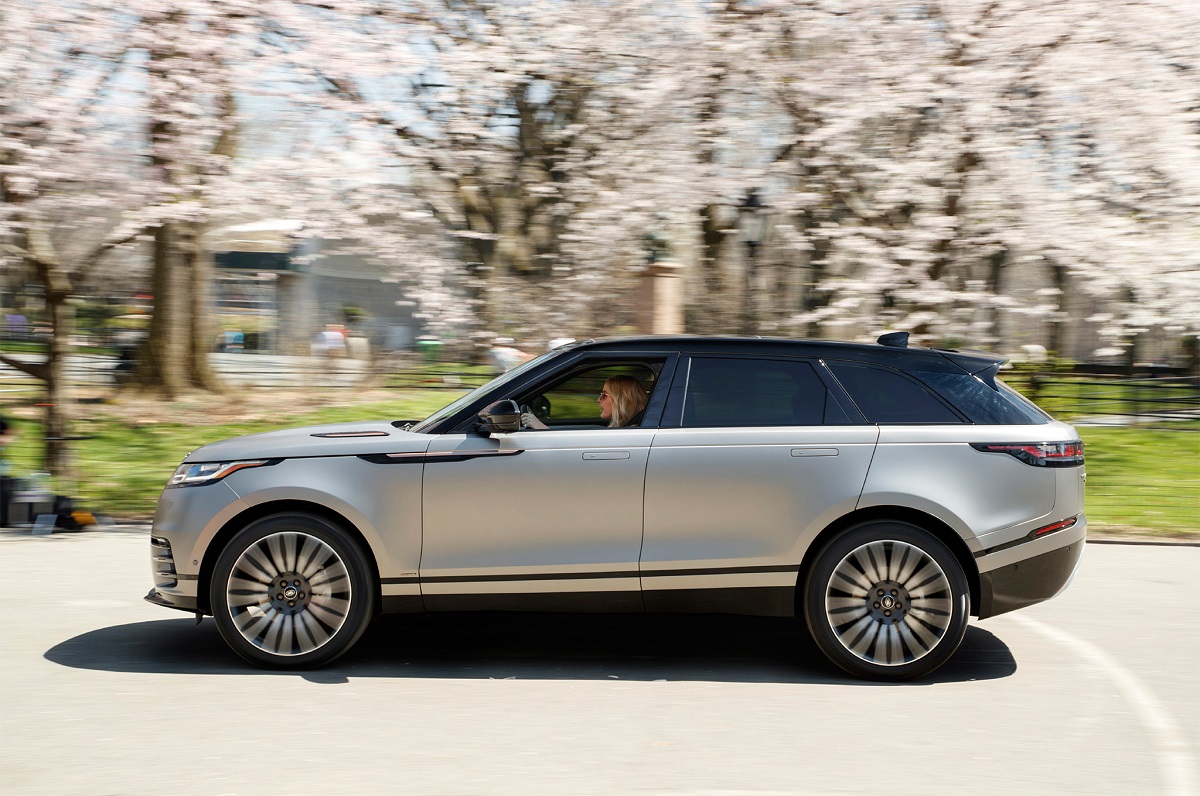 What's your first impression of the new Velar SUV?
My first impression of the Velar is incredible. It's so amazing to look at. It looks kind of futuristic and very slick. Pretty much my kind of car, so I'm very excited to see it for the first time, for the big reveal. To drive it feels like you're in your own kind of technological sanctuary of peace because it's so quiet and so smooth. Usually I don't feel like that when I'm driving, so it's a first for me. It's very comfortable and very calming. I'm apparently the first person outside of Land Rover to drive the Velar, which is quite exciting and extremely jammy. My friends are going to be very jealous, especially my guy friends which I find quite hilarious. I feel very privileged.
How would you describe the Range Rover Velar in three words?
I think it would be: elegant, futuristic, and cool.
What do you look for in a car?
I like the fact that this car uses sustainable materials. I love that Range Rover have done that. That's really cool. And to be honest, it really is just the feel of the car. Something comfortable. Something that makes me feel safe and protected. And just something smooth. I grew up in the countryside, but live in Central London, so I often go back and forth and I need something that makes me feel powerful and protected in both situations.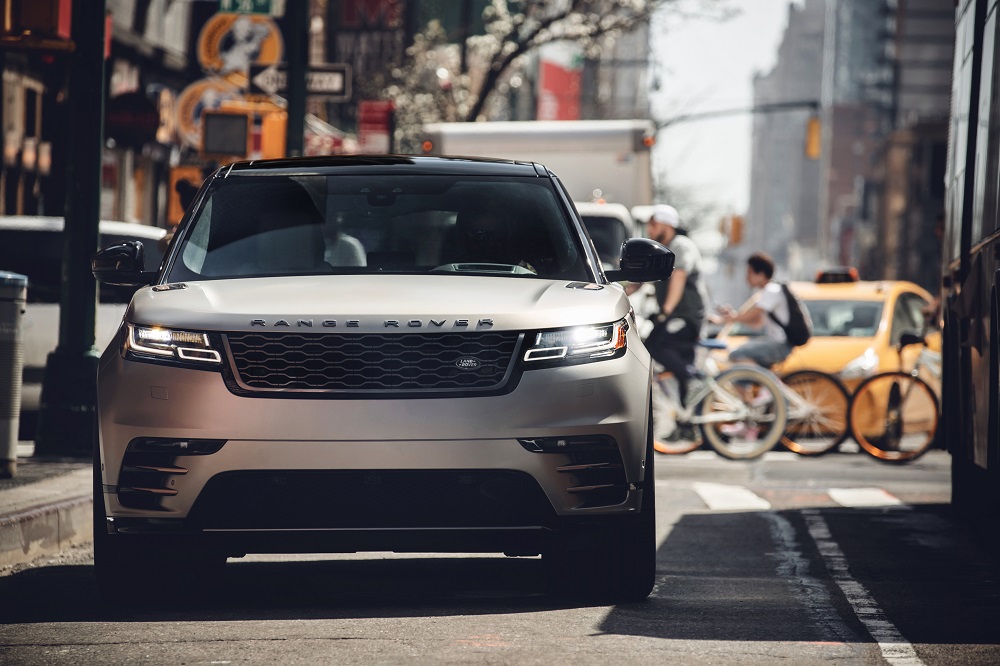 Where do you drive most?
I drive a lot in London. I also drive in the country a lot because my family live out in the sticks so I drive out often to see them and to see friends. I do like a good long drive. It clears my head. I turn the music up and just zone out. Well, I don't zone out to the point where I really zone out! Obviously, I'm very awake and focused when driving, but I zone out in a good, Zen kind-of way.
Do songs come to you while driving? What are you working on at the moment?
I am writing my fourth album. It's quite insane to think that I'm on my fourth album. It's coming slowly. I'm just really taking time by myself to figure out what I want to write, figure out what I care about the most. It's coming about slowly, mainly in the London studio.
Where would you like to take your first road trip in the Velar?
To my home town. I grew up near Wales, in Herfordshire, England, and it's beautiful. It's a pretty decent road trip to go on!
Well, Ellie, thanks for joining us behind the wheel. Enjoy the rest of your time in New York.
It's been a pleasure!