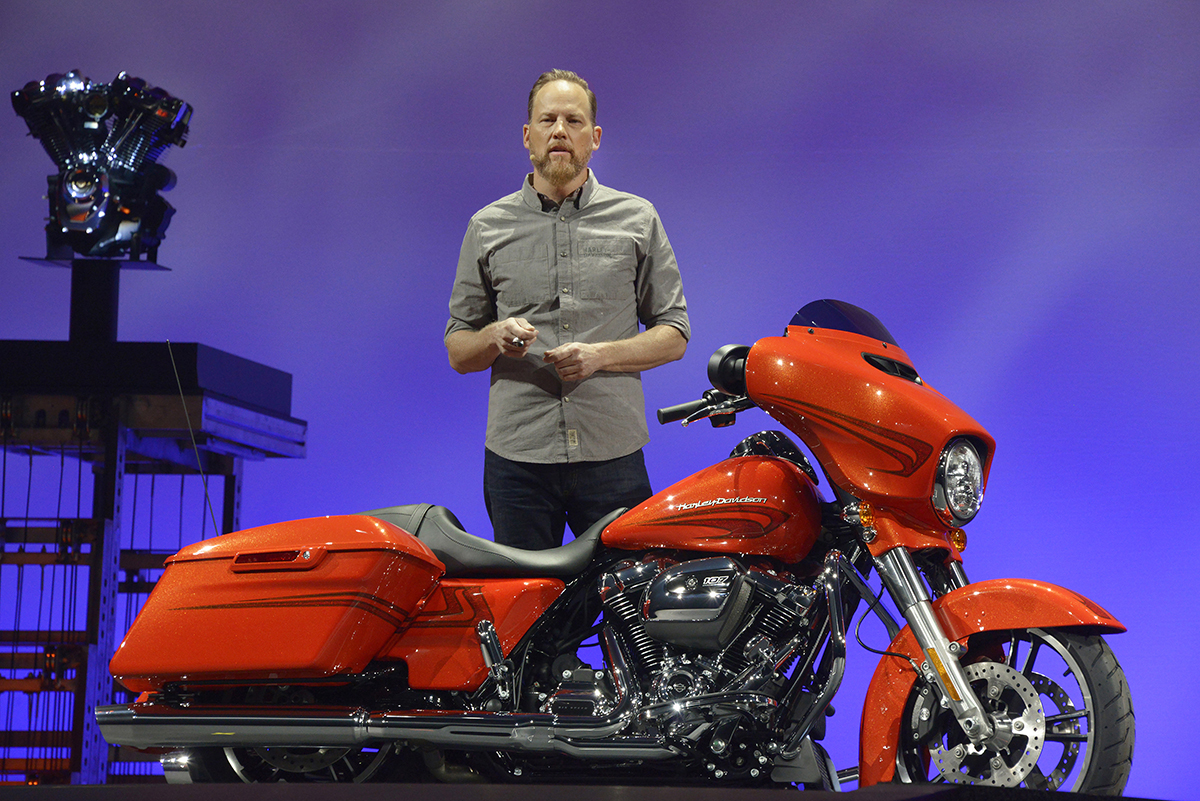 The passion for automotive design came early for Brad Richards. But, if not for a chance exposure to the industrial design lab while in high school, it might not have happened at all. He's been fortunate enough to be involved in, and lead, the design process for two of the most iconic American brands, Ford and Harley-Davidson. We had the good fortune to be able get some time to ask him a couple of questions and get his insight into Harley-Davidson and what the brand might have in store for the future.
What is your first recollection or memory of being around cars and motorcycles?
Yeah, you know, I was born in Dearborn (Michigan), so I was born a block from the Ford design center. I can recall from a very early age just living in that area, just seeing the cars around. My family had friends that worked for Ford Motor Company. They would bring test vehicles home. I thought that was really cool. Anything with wheels, for whatever reason, really interested me. I was particularly interested in trucks, I really loved trucks. Trucks and motorcycles were really kind of a thing for me.
I had that moment with my family in the back of the car. We were headed down south for spring break, my parents were teachers in Detroit and for spring break we would head to Florida. I remember being stuck in a traffic jam in Atlanta and we were kind of just creeping along and I heard this sort of hellacious sound coming from behind our little sedan. Suddenly, on both sides of the car there was a biker club splitting lanes, working their way through traffic. Just hearing those bikes, I'm assuming they were Harley-Davidson's I was too young at the time to know or remember, but the sound of those motors and the way those guys looked going by, I thought that was the coolest thing.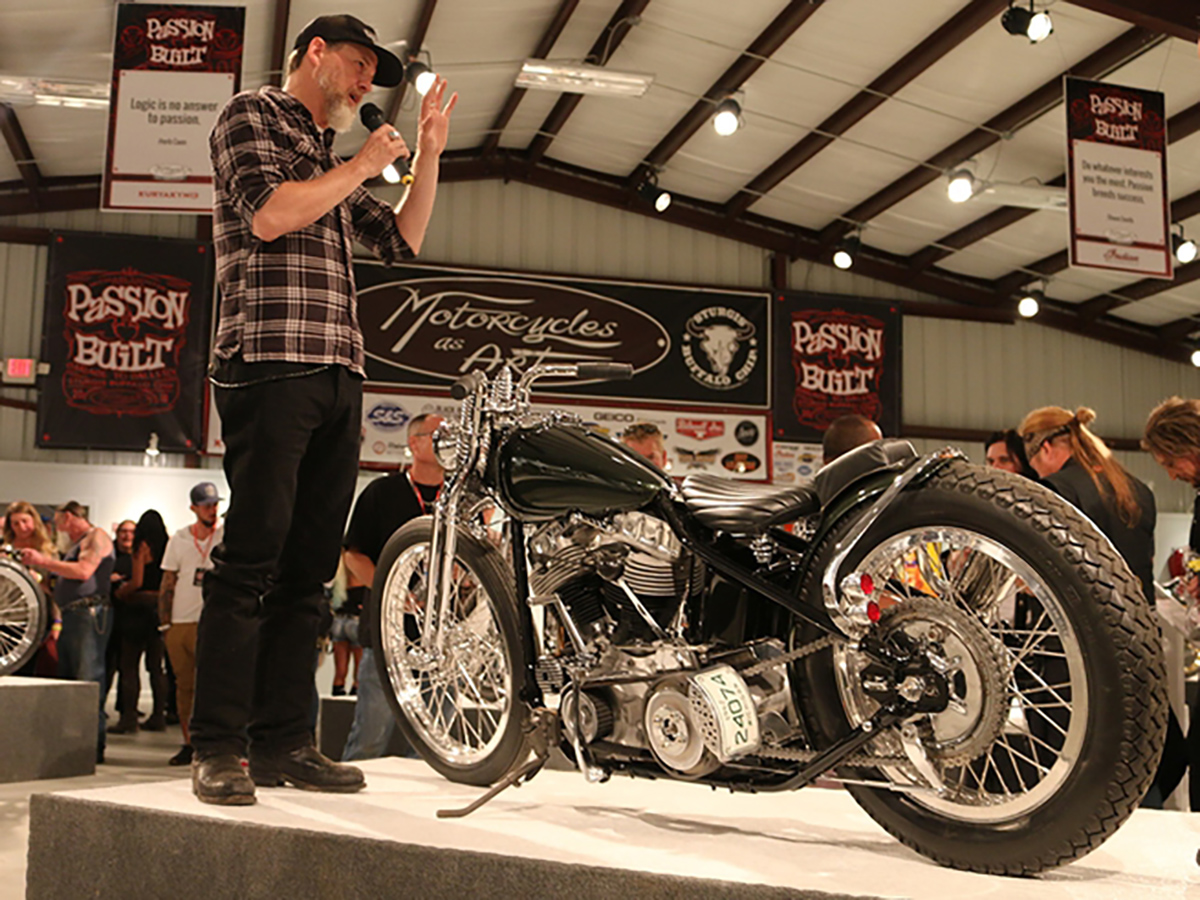 Do you remember the first motorcycle you owned?
I had paper routes growing up, so I had a three-wheeler just to get myself through the winter with the routes. I delivered all my papers on it. But I also had a little Yamaha QT50, a Yamahopper, a 50cc moped. That's something I did my routes on as well. My first vintage bike was a 1950 BMW R50, boxer twin. I bought it and over the course of a few years, and with the help of a lot of people, I restored it.
What was it that got you interested in design?
I ended up getting a scholarship over a summer for painting. The high school I went to had a special curriculum for creative folks. Thank goodness they did because I got put into quite a few more classes that dealt with creativity and basic design, graphic design. That allowed me to acquire a scholarship to the College for Creative Studies in downtown Detroit over a summer. That's a school where the majority of automobile designers in the world come from. There were really two schools in the United States at that time, Art Center in Pasadena, California and the College for Creative Studies in Detroit. When I was there over the summer break I was there for fine arts, but I remember stumbling into the industrial design lab and seeing these clay models of cars and motorcycles, and all these beautiful renderings. Just realizing there was an intersection of my love for transportation and my love for design. From that point forward it was sort of my destiny, all I cared about was becoming a transportation designer. I always thought engineers designed automobiles. I didn't know that there were people that went to school for that specifically.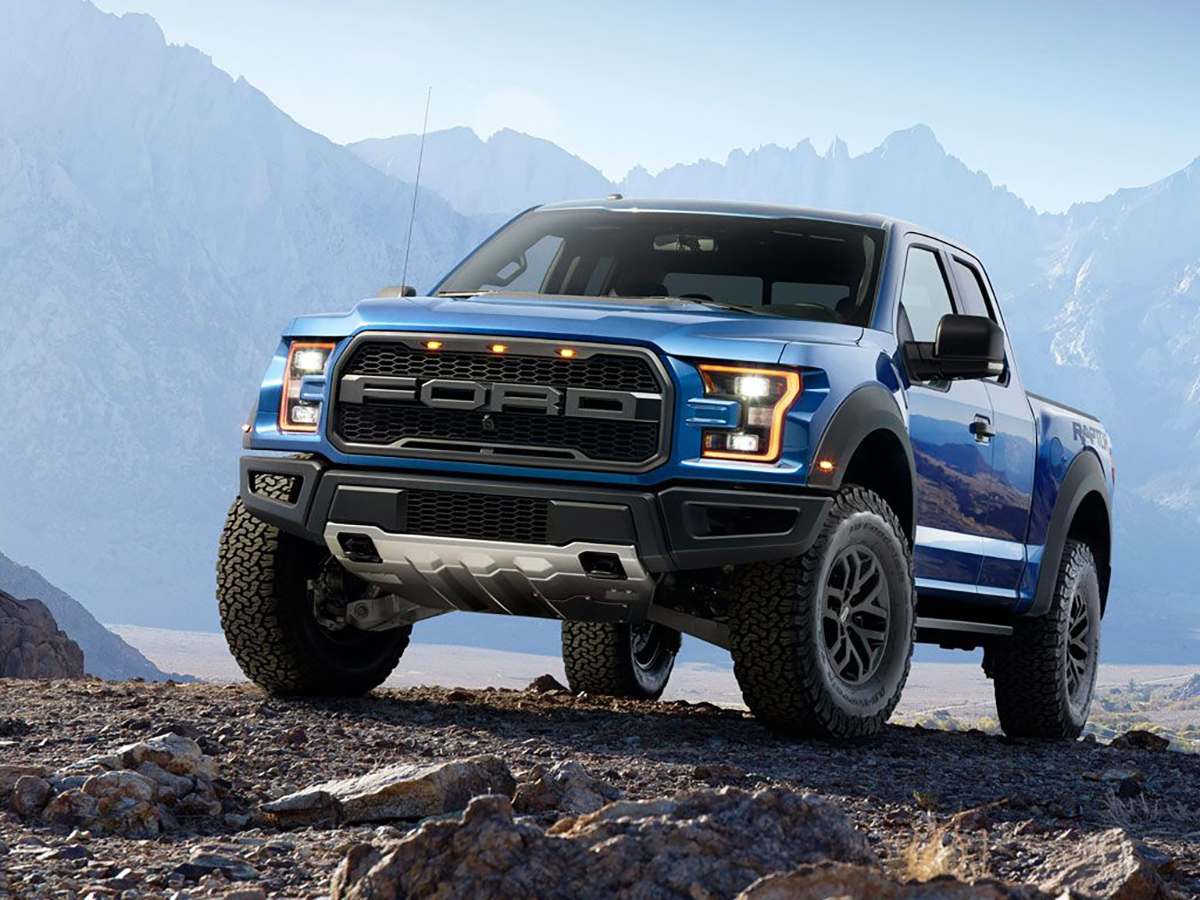 Prior to Harley-Davidson you spent 18 years designing at Ford. How is designing a motorcycle different than designing a car?
That's a real interesting question. Having done both now, and intimately understanding the processes, a lot of the nomenclature and process is similar but the actual, physical act of designing a motorcycle versus a car is very different because on an automobile or a truck you are basically designing a skin. A motorcycle, especially Harley-Davidson motorcycles, we don't like to put the mechanicals behind panels, or behind skin. We really celebrate the mechanicalness of the bike. That means I'm involved in the design of the engine cases, the heads, the exhaust system. Every little bit goes through my department. It's really anatomy on display and that's a radically different design challenge.
I don't think it's a big secret that the motorcycle market in the US is shrinking, what is Harley-Davidson doing to do to attract new riders?
We have a plan called More Roads to Harley-Davidson, it's on our website. We're very much communicating that to the world. Basically, what the strategy is, we need to build riders. We need to create people that are interested in motorcycling. The way to do that is to break down some of the barriers that exist currently. We've done an extensive amount of research and we have data that shows exactly how people get involved in motorcycling, how they get interested in motorcycling and why they leave the sport.
New riders specifically, we find early on if someone doesn't have a mentor, calling them up to go for a ride, it's tough and a lot of people give up the sport because it becomes a little too intimidating for them. Having a mentor or someone to ride with is sort of the bullet proof enabler to keep someone riding. That's one way we are focusing on driving mentorship and awareness within the established motorcycle riding community, reaching out and asking "hey, how many of you would be interested, if we incentivized somehow, in helping out a new rider with the first few weeks on the road?"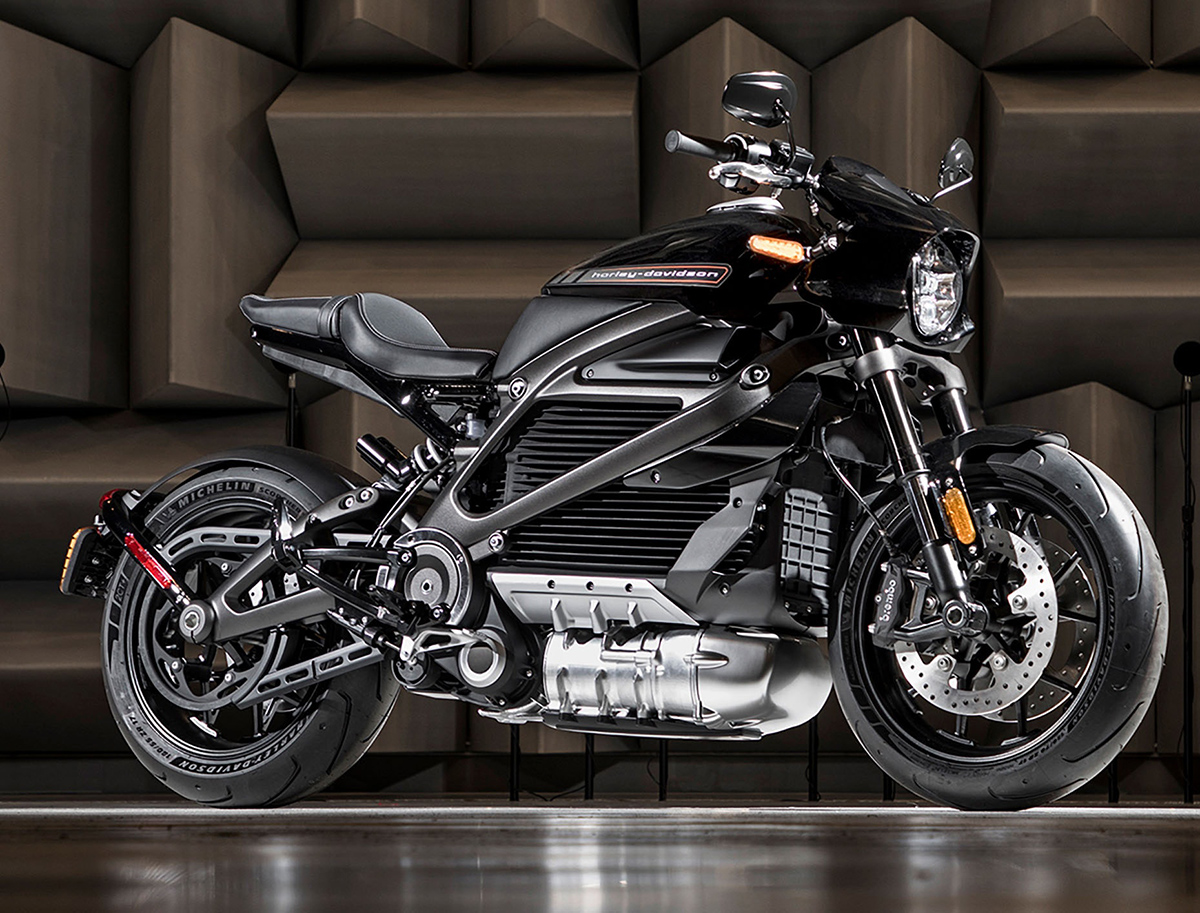 How do you balance the "old school" owner and fan's interest versus what the younger generation wants in a motorcycle, and specifically in a Harley?
One of the coolest things working at a brand that is going on 120 years old is that we have a very rich history with some very interesting times and interesting problems. We've navigated so many situations in the past that sort of resonate with what's going on now. We can always go back into our past and look at ways we tried to solve the same problem. This is certainly nuanced. Younger folks are probably more likely to spend time on their phones than out in the world driving or riding and immersed in the experience. We have LiveWire which is our EV and is a big part of solving that problem. That also speaks to breaking down barriers; with EV there's no clutch, no transmission so the investment in terms of skills to ride on two wheels is much more palatable to people from a time to learn standpoint. And the EV product is very visceral, there's a lot of torque. The trick is not to alienate the core at Harley-Davidson. The way to do that is we're never going to walk away from the more traditional products that really have that strong emotional tie to our customers.
We're trying to do everything we can in the new EV product to create that emotional connection, asking "how do we create it without a motorcycle that is vibrating or has that traditional Harley-Davidson sound?" We pay a lot of attention in product design to the look, sound and feel. It's sort of our mantra. It has to look like a Harley Davidson, it has to feel like a Harley-Davidson, and it has to sound like a Harley-Davidson. Our EV product, the LiveWire, has a heartbeat. Many times, on an electric vehicle, you don't know if it's on or not unless there's some sort of LED flashing in your face. We wanted to have the motorcycle have some sort of heartbeat. So, there's a haptic response that happens, an input that is coming from the engine, we were able to write code in the software of the bike such that the bike has a little heartbeat in the seat and it comes from the motor. It tells you the motorcycle is on, number one so it's a safety feature. Also, people love it because it makes the motorcycle feel like it's alive. It has been interesting to hear the feedback from that particular feature.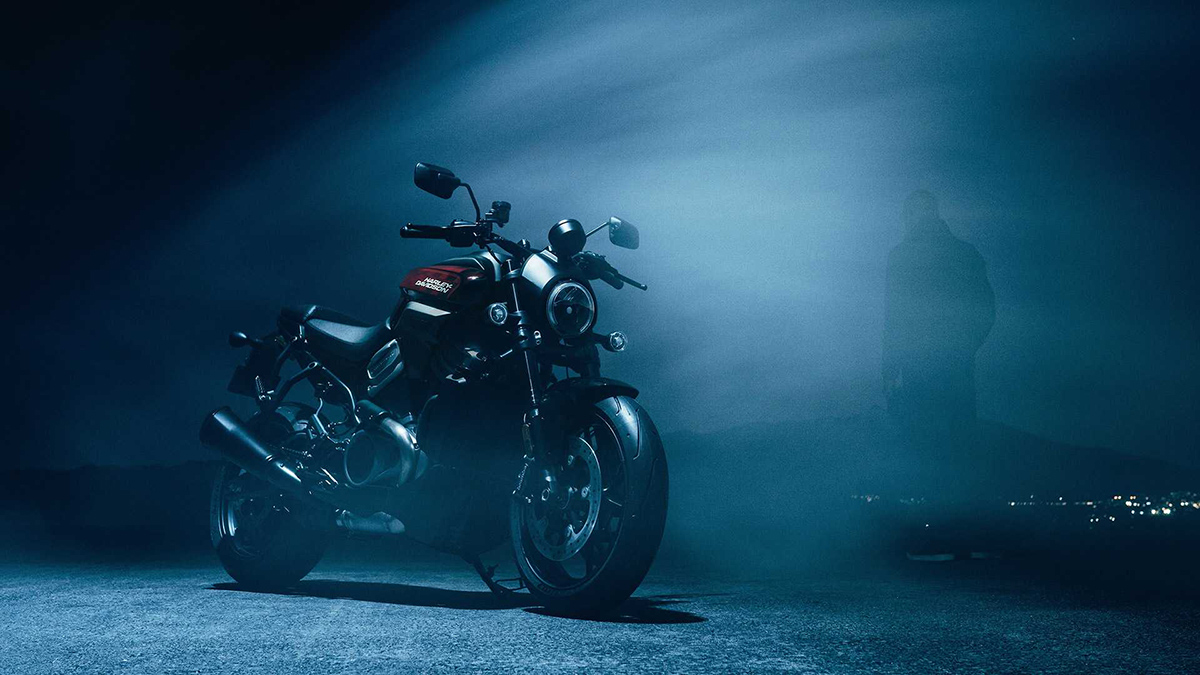 With new models like the LiveWire and the Bronx, Harley appears to be expanding their brand appeal. What's on the horizon in the next few years?
You asked about how to attract new riders and we talked a little bit about the motorcycle industry being in a bit of a decline, or not growing as quickly as it has in the past. There are two segments that actually show strong signs of life and that is streetfighter and adventure touring. But those are two segments we don't compete in. So, Bronx and Pan America, those were specifically designed to create incremental customers in segments that we just don't normally play in. If you look in Europe, adventure touring is a massive opportunity and so is streetfighter. I believe in North America we have untapped market of folks that want to experience adventure touring but don't necessarily want to do it on products that exist today. That's why we created those motorcycles. We think that's going to help attract new riders and it's also going to help with the health of the company as well.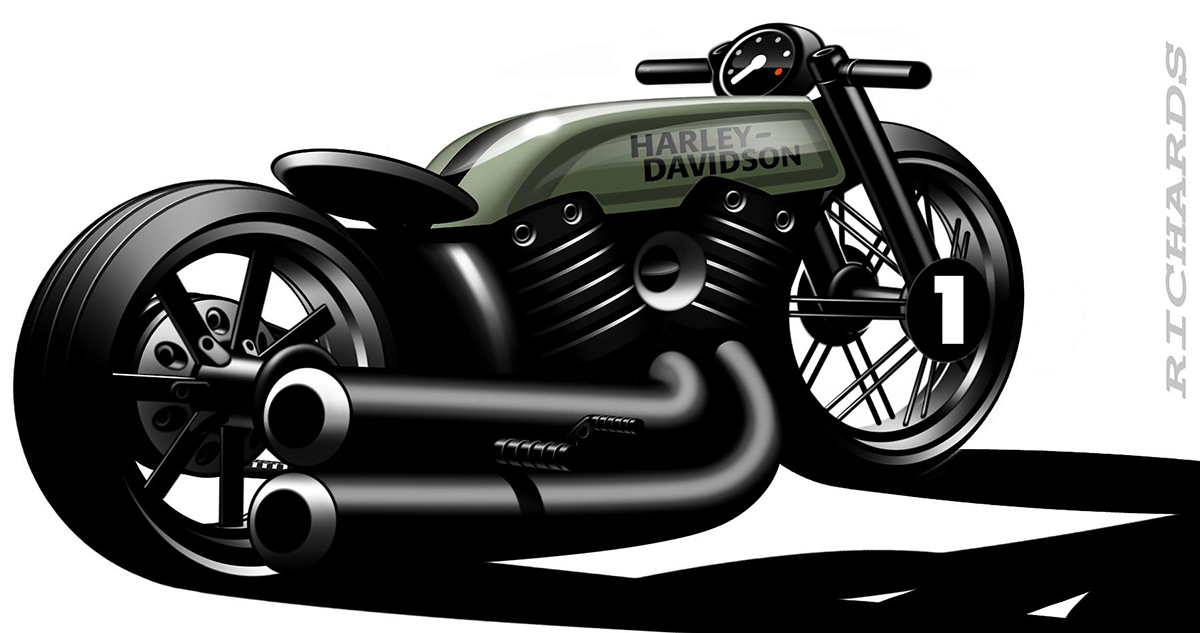 It seems that, over the years, change at Harley-Davidson has been through evolution, do you think things have changed more towards change by revolution now?
I think you're right. We are at an absolutely pivotal moment in the company right now. It probably started a few years ago when we knew we had to pivot, and we knew we had to somehow attract these new customers to the brand. We have a very loyal core base of riders who buy our bigger, touring motorcycles and our cruising motorcycles and we can't alienate that segment. They're the folks that really were able to stand the company up over the years. The trick is to try to get into some of these new spaces without alienating the core but also tapping into some of the DNA of past Harley-Davidson products and sort of tell a story that makes sense to people. On paper, when you say Harley-Davidson is creating an adventure touring bike people are up in arms and saying we shouldn't do that, we're not an adventure touring company. I challenged those people, I mentioned to people inside the company when we were debating going into that segment, I said, "look in 1903 most of the roads weren't paved." We've been off-road since day one, there's a history of Harley-Davidson being off-road.
If I were to open the garage door at your home, what would I find in there?
Ok, I have 14 motorcycles. I have a problem [laughing]. I have a hard time buying bikes, bringing them back to life and selling them. I put so much time into each one that I kind of want to hang on to it. It's very rare that I let a bike go.
I have a real affinity for the Harley-Davidson products from the 1930's, 1940's and early 1950's. That's probably where most of my collection falls, in that zone. I also love motorsport and racing, and I absolutely love Harley-Davidson and motorsport. To me it's such an interesting story. I have quite a few racing bikes. I did some vintage flat track on a 1948 WAR tank shifter. I even raced a 1950 Panhead out at Bonneville. I also have a couple choppers. I love the way choppers are an expression of somebody. You can tell so much about someone by looking at their chopper; decisions they've made, their taste. I love the art and the mechanicalistic coming together purely.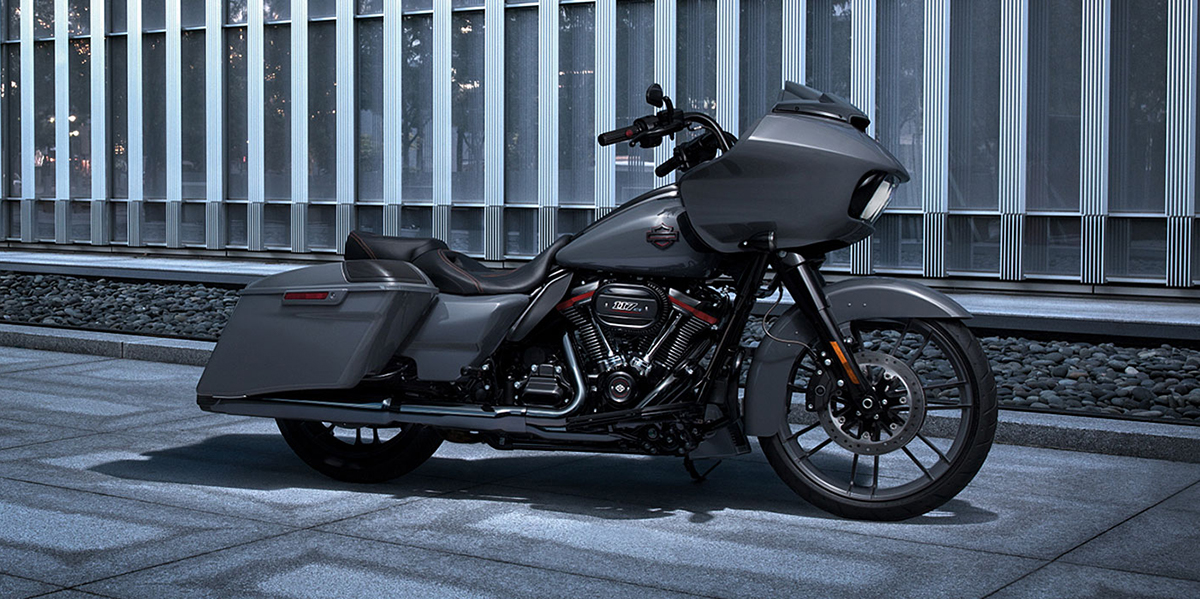 I have some competitor products. I have that first BMW I restored years and years ago, I still have that bike. I have a couple Ducati's because I love V-twins and that's a different V-twin experience. Of course, we have our modern, standard Harley-Davidson. My wife and I, we have a touring bike, and we both have our new Low Riders. I still have a car too. I have a 1955 Porsche 356 that I've had for 30 years. I restored that ages ago.
What's your everyday bike?
The bike I've been riding the most is a 1946 Harley-Davidson Knucklehead. It's an FL. It's a pretty original bike, original paint bike. It's a bike I've spent the last 5 or 6 years putting the final touches on. It was a pretty solid bike when I got it, but it had a few non-OEM parts on it, so I've slowly put all original parts on it. Now I've got a super reliable, super fun old Harley.
Do you have a favorite road or route you like to ride?
Growing up in the Midwest it was any road that was pointed west [laughing]. I grew up in Detroit, it was just so flat. I do love Wisconsin. If we're not traveling somewhere, my wife and I, on a Saturday morning it's the Kettle Moraine, we just have to pick if we're going to go North or South. If we do a long weekend, we definitely do the Mississippi River Valley, the southwestern corner of Wisconsin is beautiful. I had no idea the roads were so good there, it's a fun place to ride. If we are traveling our favorite place to ride is California, I met my wife there, up and down the PCH or the canyon roads around the Malibu area. Of course, we ride to Sturgis every year. I know it sounds cliché for a Harley guy but just spending a few days riding with friends, getting there, taking your time on the back roads. It's something I don't want to miss each year. There's just so much great motorcycling in that area.
Where is somewhere you haven't ridden but would like to?
I would love to see Morocco and some of the adventure touring opportunities, some of the exotic places. I've ridden a lot in Spain and south of France which are two amazing places to ride. But I would love to spend some time in more exotic places. For some reason Morocco has been on our list of places we want to see.
What do you like to do away from work and motorcycles?
It's tough to do. My wife is an avid motorcyclist so every spare minute we have pretty much involves the industry. I will say we like to travel and sometimes we make a conscious decision to not seek out the motorcycle culture in that destination. Just to kind of relax a little bit. We love going to art museums.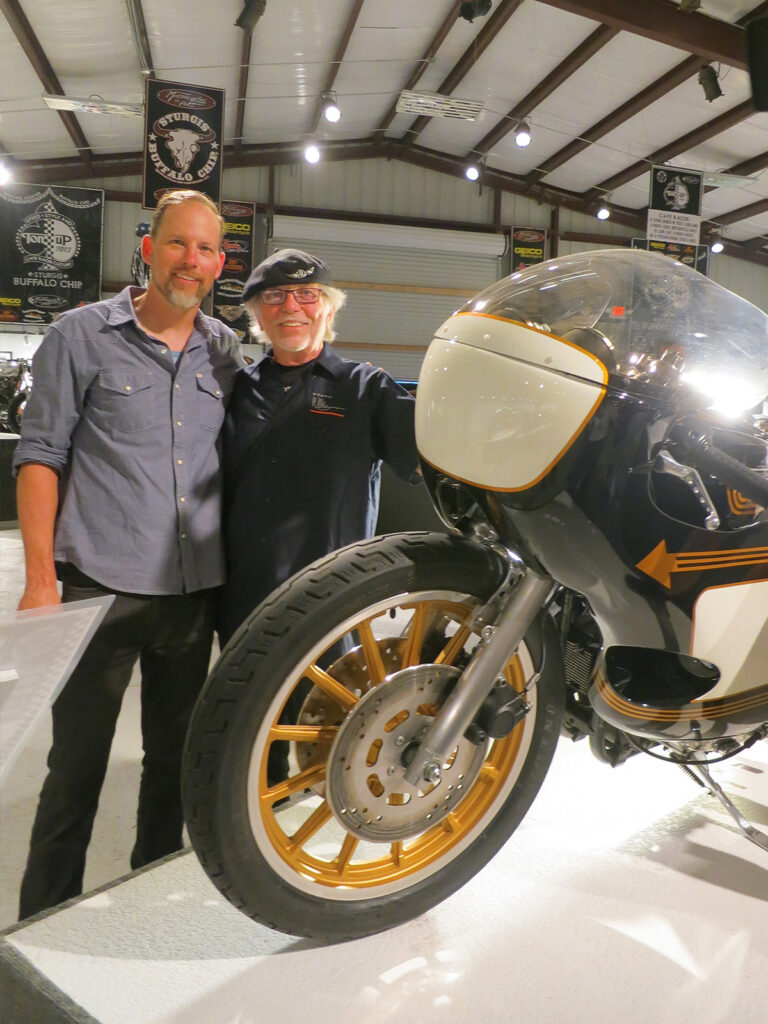 Any final thoughts?
If there's one thing I love about working here at Harley-Davidson, I love the idea of a company that was born out of the Midwest, born out of Wisconsin, and what that means to so many people. I know it comes with some pre-conceived notions if you're not a fan of the brand. But if you take the time to look into it, to know the people who have run it, and look at the products we've created, it's a great story. It's something that I'm really proud to be part of and I love leading this design team at this company. It's a dream job for me. I pinch myself every morning that the company allows me to do what I do.
Thank you, Brad, for spending a little time with us and providing a glimpse into your passion, your thoughts and the future of the Harley-Davidson brand. We look forward to watching what Harley Davidson does over the next 120 years.