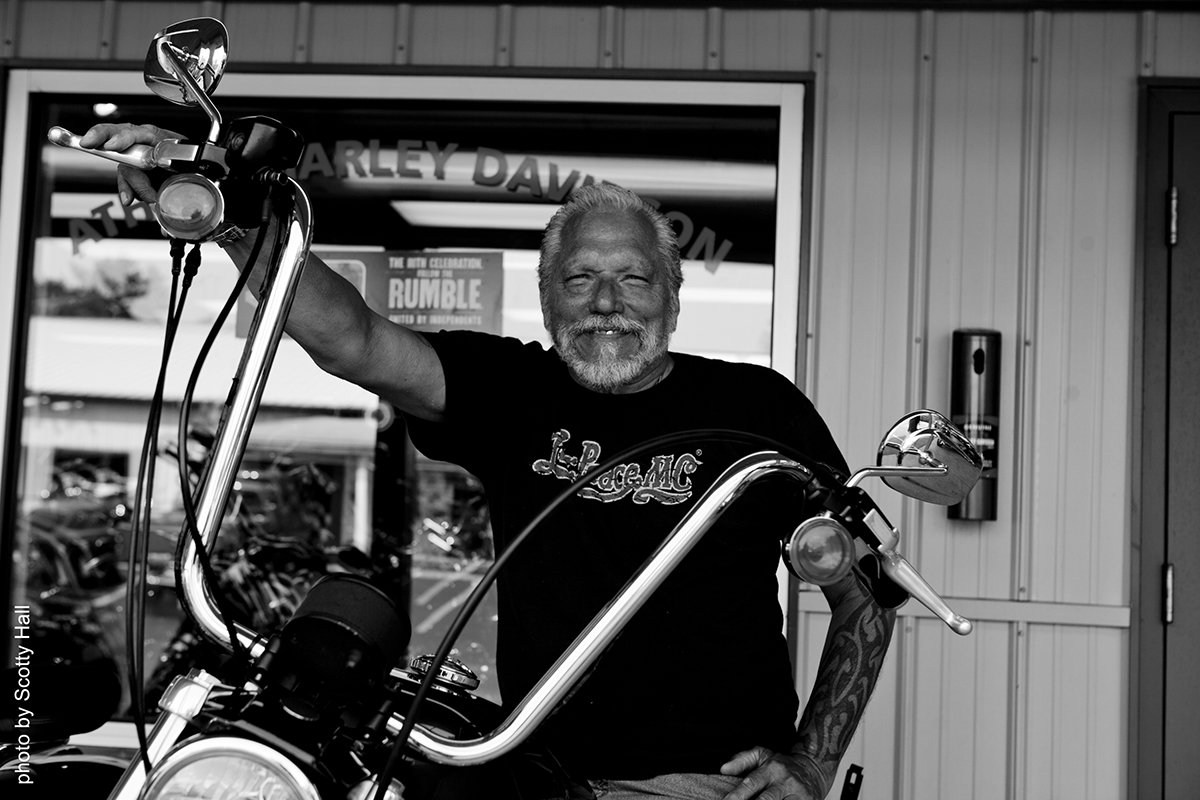 To call Jorma Kaukonen a legend undersells his influence on the music we've been listening to for the past 50 years. He's been helping shape sounds and inspiring musicians since he first emerged on the San Francisco music scene in the 1960s. A founder of both Jefferson Airplane and Hot Tuna, and member of the Rock and Roll Hall of Fame, he's just written his autobiography, titled "Been So Long, My Life in Music."
The book tells deeply personal stories of his musical journey from his earliest influences to his halcyon days with his bandmates and other luminaries including Janis Joplin, Jerry Garcia, Jim Morrison, Jaco Pastorius, Ry Cooder at venues like the Fillmore, Woodstock, Monterey, and Altamont, to his latest work with contemporary stars like G.E. Smith, Derek Trucks and Susan Tedeschi. Jorma also writes about his other passion, the cars and motorcycles he's owned and enjoyed throughout the years.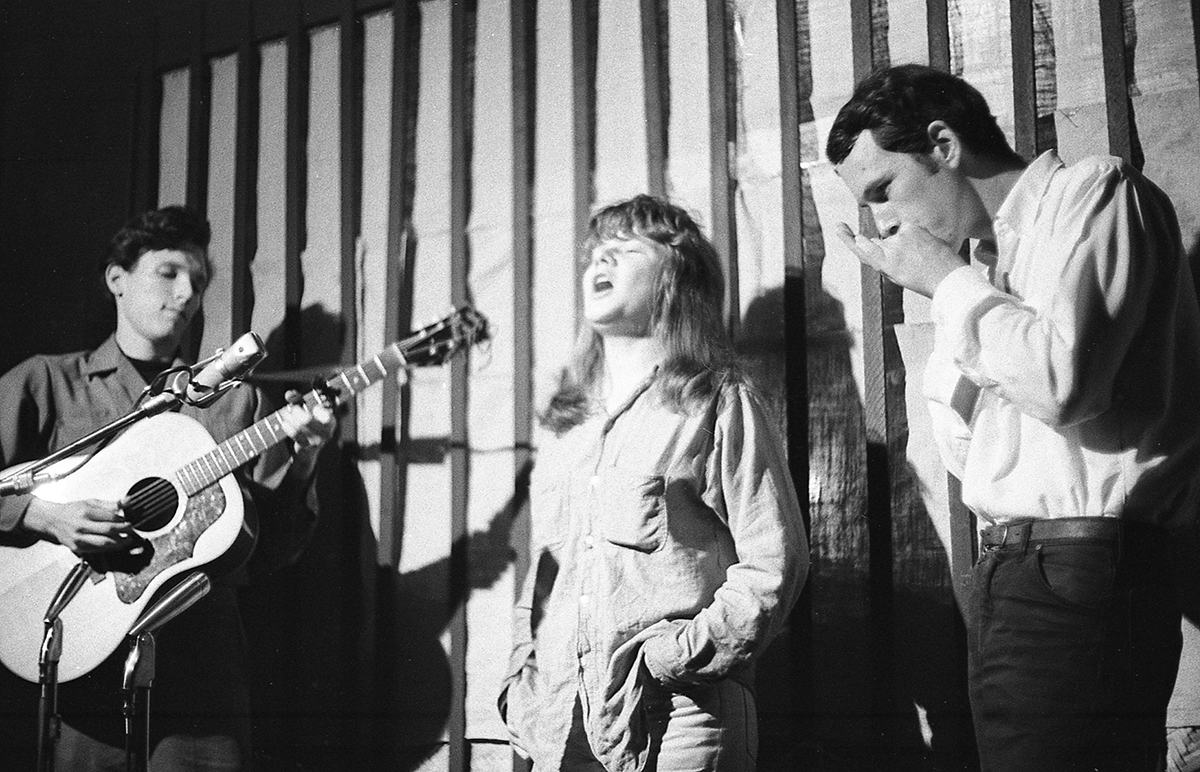 Struck by the detail with which he described the cars and bikes in his past, we arranged to sit down with Jorma before a Hot Tuna show at the Barrymore Theater in Madison, Wisconsin to talk about his love of cars, lifetime in music and where the two intersect. He's a relentless touring musician who puts on an excellent show. Check out his schedule here and make sure you see him at a club near you.
In the book, you're very specific about the cars and bikes you've owned over the years, so what do cars mean to you?
You know, it's an interesting thing because I've got a 21 year old son and he drives and enjoys all that stuff, too, but to us in my generation a car was part of our identity. It was like a freedom machine. And the kids today that I know, most of them are not like that for whatever reason. So it was always a big deal – even before I owned my own car – what kind of car my parents had. My parents had a Packard – what a sucky looking car that was to a 14-year old. Now I wish I owned it of course.
Your first car was a Studebaker Starlight Coupe. Tell me about that.
Believe it or not, I had that car before I had a driver's license. We wouldn't let our kids do that today. My mom found that car and it was like, boom, there it was in front of the house, here's your car. Of course because it wasn't a Chevy or a Ford, I was like, "Oh, a Studebaker…" but it was cool, too. It had this big wrap-around rear window with huge arm rests that could hold a six pack of beer. It was the perfect drive-in movie car.
Then you quickly got into riding motorcycles, too right?
I didn't have much awareness of motorcycles before we moved to the Philippines where people rode them all the time because gas was expensive. That was like the ultimate freedom machine, even better than a bicycle. Most parents would be worried, but my mom had an Indian Scout when she was in college, so my parents never complained about me riding.
So what was the first bike you ever owned?
The first motorized vehicle I owned was a Lambretta scooter and I had that for years. The first bike that I owned was a 1954 Triumph 650 Thunderbird. They introduced the swing arm frame halfway through the year. That's the one I bought. I swapped the pipes out and they were not street legal. I remember when I had it inspected, I took the caps off and stuffed shop rags into them, which worked really well but while they were inspecting it they caught on fire. I don't know how they didn't notice it and passed the bike.
You traveled around the world a lot as a kid. How did that influence your view of cars?
For the most part I always longed for the American iron. One of the things in the book, my dad had that little Fiat 1100 which was cool but it wasn't a V8.
So when you finally had the money to buy whatever you wanted, what did you drive?
Well, when I first came into money, I was kinda hooked on foreign cars because they were so exotic back then. When we started to make money we were looking for exotic shit so I had a Morgan SS, then I had a couple of Lotuses. The Lotus Elan was a cool little car and it's still a cool car, but I'm too big to fit in it now. Not too long ago, Hot Tuna worked this place called McCabe's in Santa Monica on Pico Boulevard, a folk club, and there's a Brit car place down the block, Morgan West. They sell new Morgans but a lot of old stuff as well, and they had a Lotus Elan. I went to sit in it and thought, "Goddam, how did I ever fit in this thing?" I mean, now I'd have to wear slippers to keep from pressing all the pedals at once it's so tight. I was a lot thinner back then.
And then I got this Maserati because the speedometer went to 200 miles per hour, but the fucking thing never ran. I mean it was always breaking down and back in those days, people just laughed when you brought it in the shop. I had a '72 Corvette LT1 that I put a 4:11 rear end in of course no traction control none of that stuff, it was easy to make mistakes. It's such a purpose driven car, you couldn't even put a guitar in it if you had a passenger. After that, I had a couple of Camaros including an SS.
Any youthful indiscretions in cars you'd car to share?
Well, I've been really lucky. But one time in my Lotus I was driving up around Mulholland drive and I was going pretty fast of course, and I got it up on two wheels, sort of like a Joey Chitwood stunt, scared the hell out of me. That put an end to that real quickly.
Is there car you've owned that you wish you had back?
Actually there are two. One is the '69 396 Camaro SS that I really wish I had now. Then there was another one, and this will seem funny. I had a '71 plain Jane Camaro. It was metallic black with really nice flames on it. It wasn't particularly fast, but it was good looking.
You ride a lot.
I do.
What are you riding these days?
I've got a 2016 Harley CVO Breakout 110 cubic inches, I love this bike – it's also paid for which is important in a vehicle for me these days. You know Harley, they know, no sooner than they got us hooked on the 110 cubic inch motor and now they have a 117. What's up with that!? More is better and there's no substitute for cubic inches, but man, I love my Breakout, it's really cool with the inverted forks. It's really low, you have to be cognizant of that, but I don't ride that aggressively anymore anyway.
Where do you like to ride? What type of rides do you do?
Down where I live in Southeast Ohio, we've really got great roads. If we weren't sort of fettered by some aspects Appalachian fatalism where they don't see opportunities, we could be a destination for riding just like the Tail of the Dragon in North Carolina. We just have great roads, so anytime I can take a trip I do it. I did Route 66 in 2003 out and back. Even though my Breakout came bare bones, I have bags and a windshield for it.
Whenever you're on tour do you find time to get out and ride?
I don't. I'll tell you why. At this point in my life I'm not fond of riding other people's machines. I just know mine so well. And the other thing is we really infrequently have any time at all so I'd only have time to take it out and come right back. I like to mess around when I ride.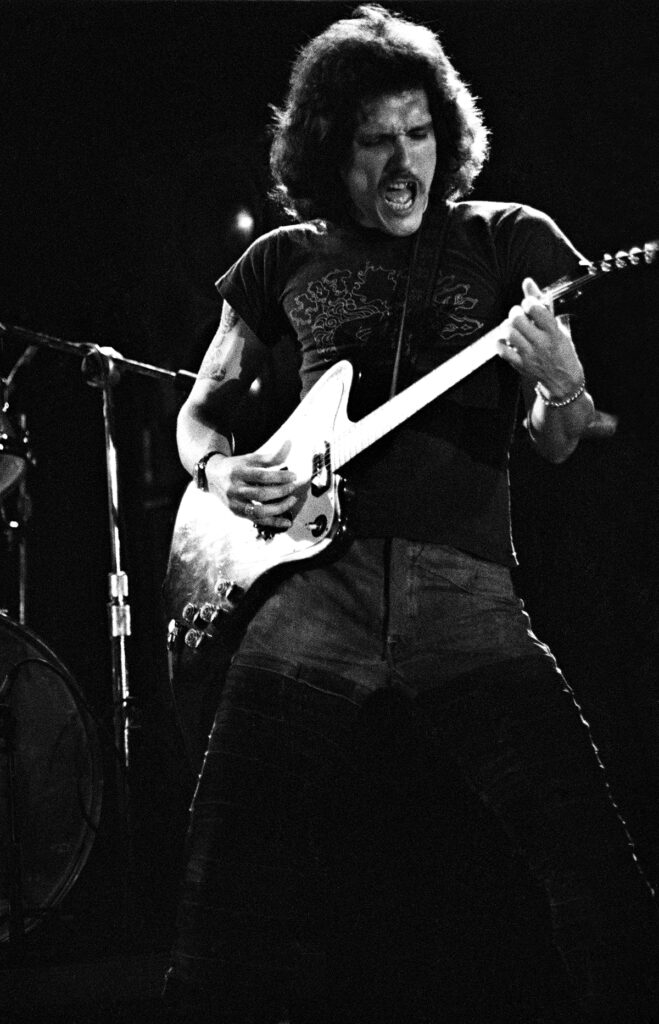 So, let's talk about music a little bit. The idea of the road pops up in your lyrics from time to time, but you've never really written a road song or a car song have you?
No, not really. The closest thing to that is my song, "Easy Now." The original version is about a motorcycle trip I didn't take and we did "Easy Now Revisited" about a trip I did take, the year that I rode the Dragon. I guess that's about the closest, now that you mention it. Could be time for another one.
Any cars songs that you wish you had written or particularly like?
Especially for guys my age Little Deuce Coupe has to be right up there because in high school, we just messed around with cars all the time. Of course cars were simpler then. Who knows what today's kids are capable of, but it was different. For my senior year of high school of my buddies who graduated ahead of me lent me his 1939 Ford Fordor sedan, full race flathead '48 Merc in it with six Stromberg carburetors on it. It couldn't fit under the hood so we didn't put the hood on it, just painted the firewall red. We just loved that shit, you know.
So what are you driving now?
I live on a ranch in Ohio, so I'm not doing the sports car thing anymore. I have a 2016 Jeep Wrangler Unlimited that I've done everything to and am getting ready to put a lift kit on it. I have a winch on it I'd never used until a couple weeks ago when one of the guys got stuck on the ranch and I got to pull him out. I was like, "yeah, that's what I'm talking about!"
I just bought a Nissan Titan Texan pickup with the Cummins V8 turbo-diesel which I'm very fond of. It's my second Titan. I had the gas version. I have a 12-year old daughter and we ferry kids around a lot and the back seat in that thing is unbelievable. If I were ever going to do a supercar again, I wouldn't do the exotics. I was at a hotel the other day and there was a Ferrari out front, I forget which model, it was nice, but it's not a Corvette. My friend has the supercharged Z06 and that thing just sounds amazing. It's unbelievable.
Well I know you have a show to do, but thank you for taking the time to share some time with us. Break a leg.
It was my pleasure. Come join me at the ranch sometime and we'll go riding.