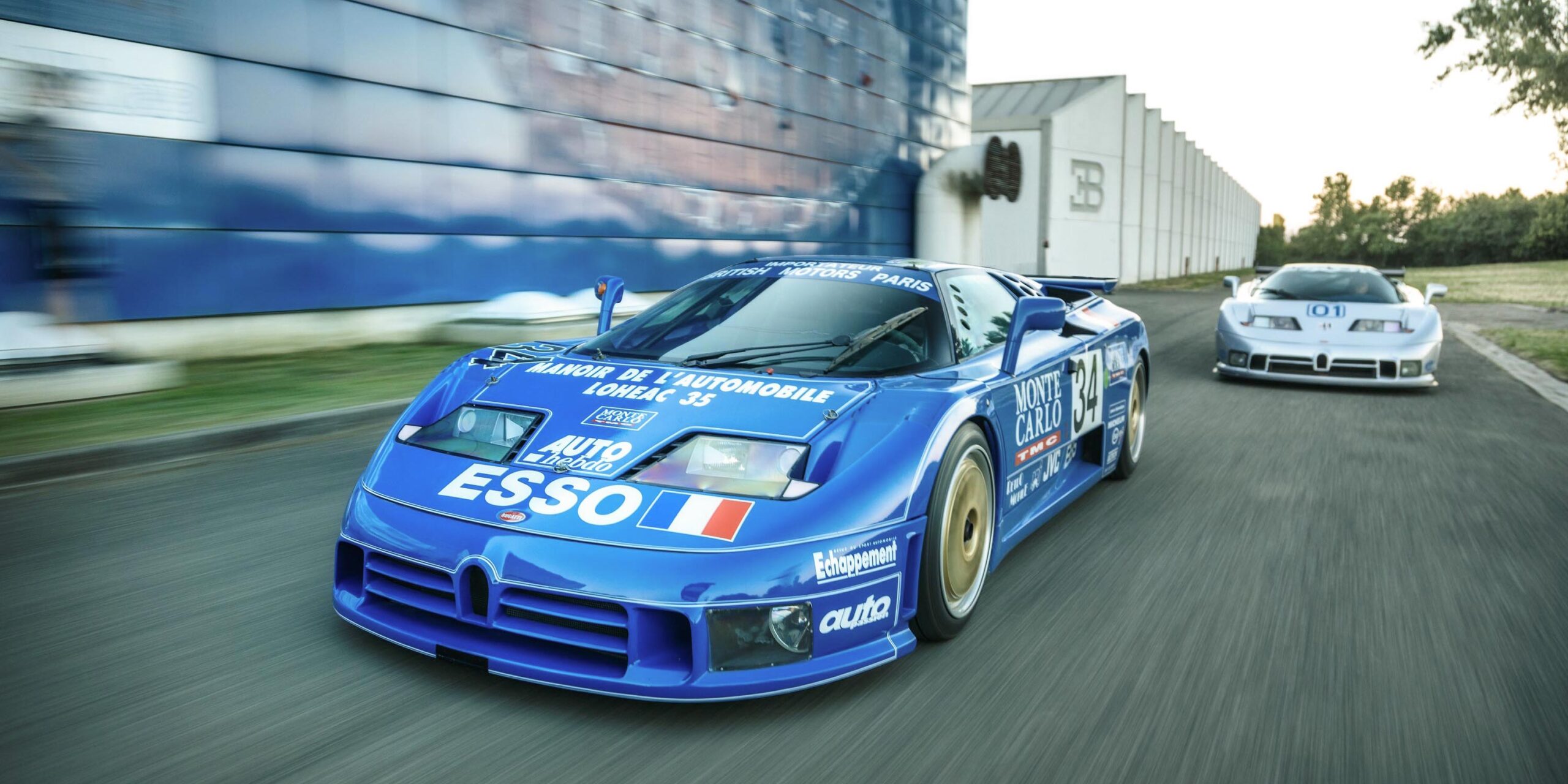 A stunning short film, free to view and based on unprecedented interviews with the former President of Bugatti, Romano Artioli, along with test driver and developer Loris Bicocchi, designer Giampaolo Benedini and many more, tells the inside story of what really happened when Bugatti Automobili decided to build two EB110s for endurance racing. The film is now available to view on YouTube, and can be seen below.
Today, the name Bugatti brings to mind the Veyron, the Chiron, and the new 'Divo' to be unveiled in Monterey on 24 August. But in the late 1980s, everyone was talking about the extravagant new supercar, the EB110, brainchild of wealthy businessman Romano Artioli – and the vast, state-of-the-art factory being built to produce it.
In the mid-1990s, when Romano Artioli's glorious but ill-fated Bugatti EB110 adventure was sadly drawing to an untimely close, just two cars were built for endurance racing: the EB110 LM and the EB110 SC GTS-1, for Le Mans and the American IMSA GT championship, respectively.
As with the EB110 road car, the racers were a shockingly bold attempt to create something extraordinary, and their story has never before been told in such detail by the very men behind it.
Davide Cironi, the film's director, explains how it came about. "The owner of the two racing cars contacted me a year ago, inviting me to visit him to make this film, and we were picked up at the airport by what I assumed was a lowly assistant. But no, it was the owner himself driving the van, one of the world's most passionate collectors.
"Within a few hours, an astonishing series of guests began to arrive on various flights from across Italy: there was Loris Bicocchi, Romano Artioli and Giampaolo Benedini, plus Giampaolo Simonini, Fabio Baroni and Vittorio Filippini – the latter a technician so in love with his work that it was almost poetic.
"What a gift for a film-maker. We learnt so much, and laughed so much, especially the mechanic Fabio Baroni who, when recalling the challenge of working with Bicocchi to test the cars, doubled over with laughter at the colourful and compelling memories. Even after 20 years, there is a team spirit among these men that gives a powerful flavour of the atmosphere as it must have been in Bugatti Automobili at Campogalliano.
"We had two short days with these wonderful men, telling their unprecedented story of that magical, never-to-be-repeated time, and now the documentary is ready and we want to share it with as many enthusiasts as possible."