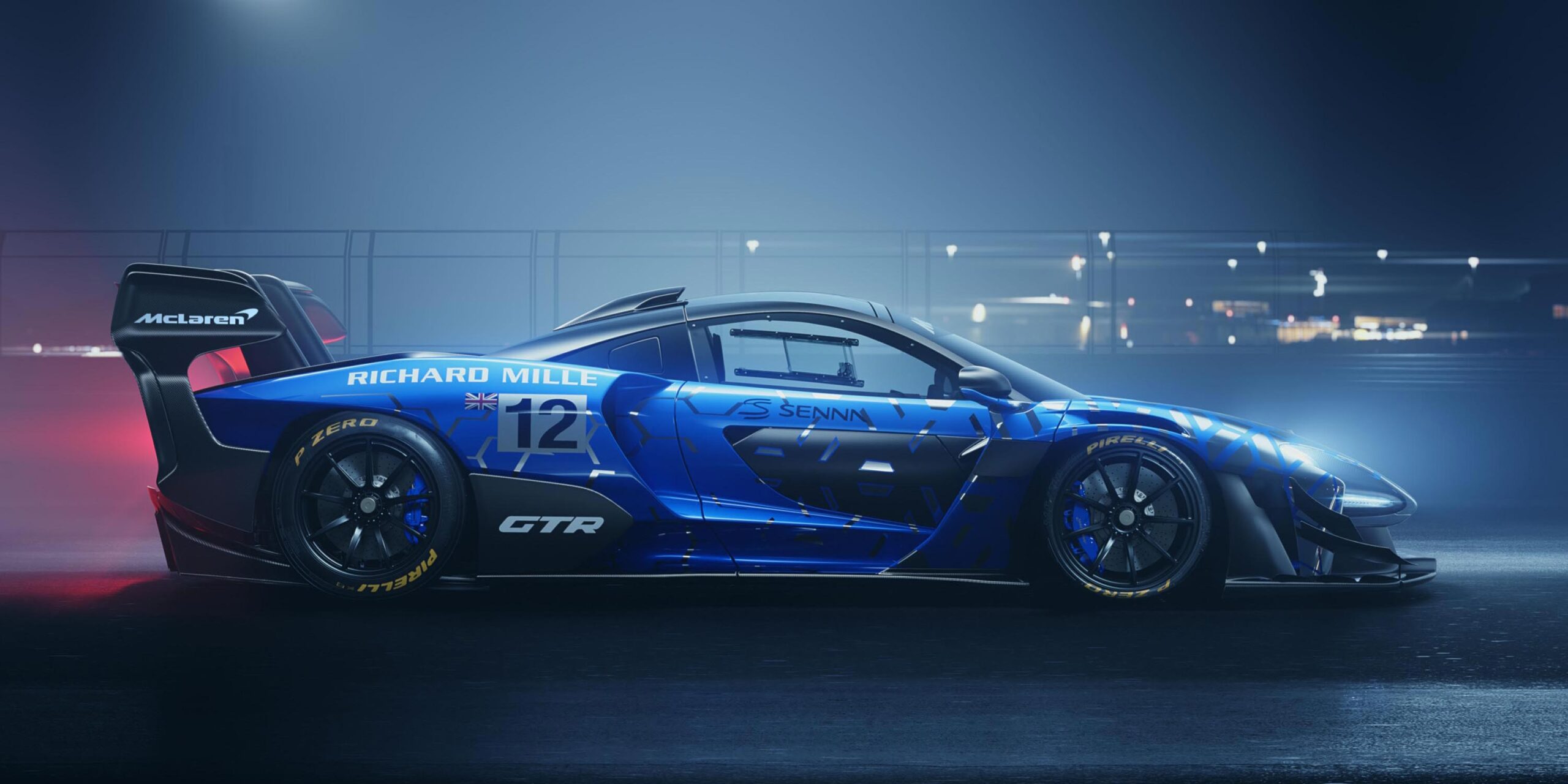 McLaren Automotive's most extreme track car yet will make its public debut at Goodwood on Saturday April 6
New GTR will lead a track parade of McLaren Ultimate Series cars brought together for the first time with the iconic McLaren F1, represented by the famous XP5 prototype.
Just 75 McLaren Senna GTRs will be built to customer order, priced from £1.1 million plus taxes – and all are sold
The new McLaren Senna GTR, the most extreme track car yet from McLaren Automotive and its newest Ultimate Series model, will make its global debut at the 77th Goodwood Members' Meeting, on Saturday April 6.
First announced at the Geneva International Motor Show in 2018 with the surprise unveiling of a concept version, the final validation prototype McLaren Senna GTR will take to the historic Goodwood Motor Circuit at the head of a very special celebration of McLaren cars. Featuring a McLaren P1™ GTR, a McLaren P1™ and road-going McLaren Senna alongside the new GTR, the track parade will also include the famous XP5 McLaren F1 prototype. For several years XP5 held the world record for the fastest production road car and will, for the first time, be joining its 21st century McLaren Ultimate Series descendants.
Free from the constraints of road car legislation and motorsport competition rules, the track-only McLaren Senna GTR advances circuit driving capability to another level entirely. With 825PS (814bhp) and torque of 800Nm (590lb ft) available from its 4.0-litre twin turbocharged V8 engine and a lightest dry weight of 1,188kg, the new GTR has an astonishing power-to-weight ratio of 694PS-per tonne. In combination with aerodynamic downforce in excess of 1,000kg and suspension derived from McLaren's GT3 race programme, this ensures the new McLaren Senna GTR is the Ultimate expression of track driving performance and excitement.
The first of the 75 customers who have secured a McLaren Senna GTR – all cars were sold shortly after the concept made its Geneva debut at prices from £1.1m plus taxes – are due to receive their cars this September.
The dynamic debut of the new McLaren Senna GTR comes 12 months after the original McLaren Senna starred at the 76th Goodwood Members' Meeting and just days after confirmation that the unique LEGO® McLaren Senna, constructed using almost 500,000 LEGO® bricks, will be on display at the Goodwood Festival of Speed in July.