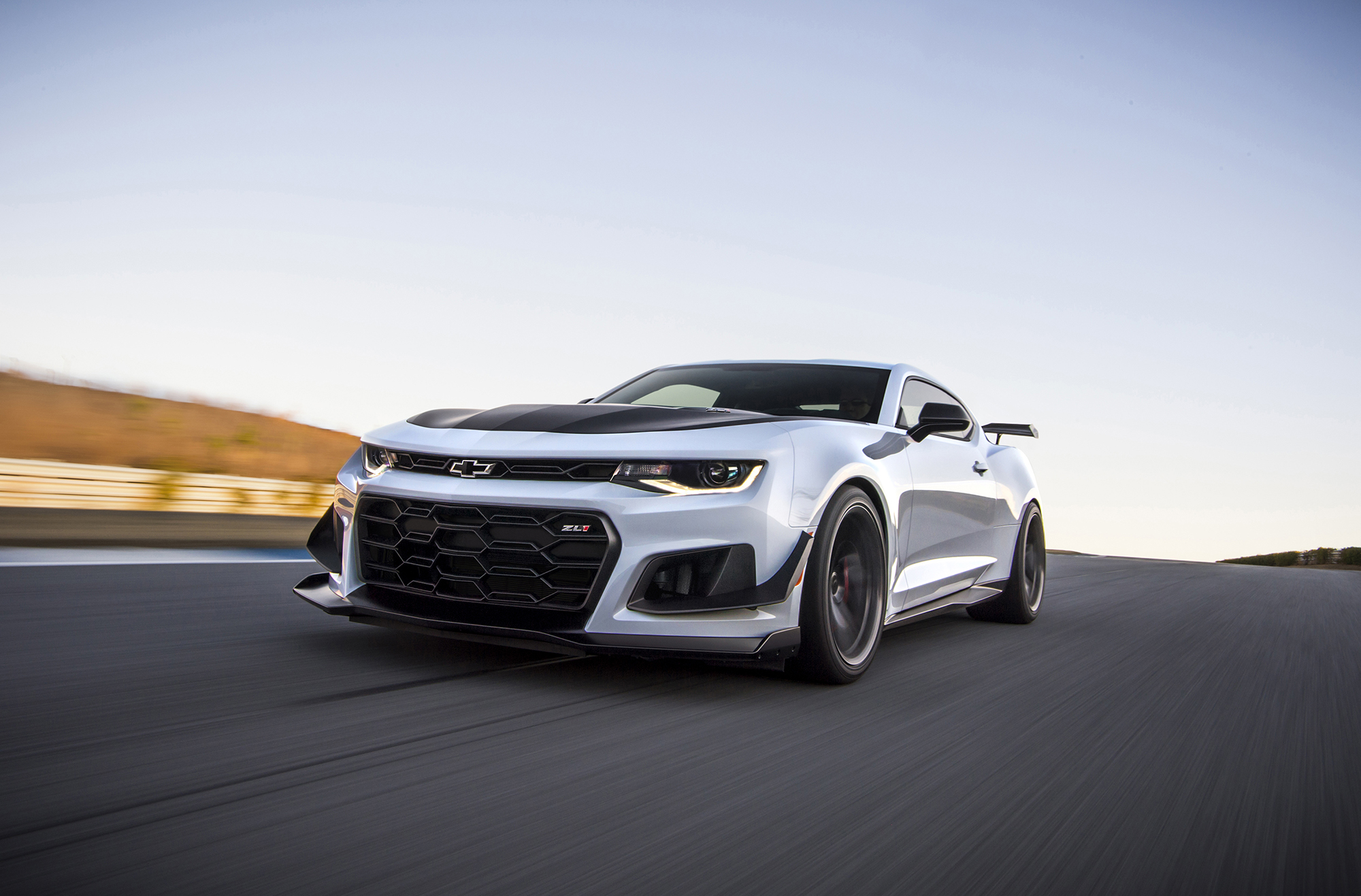 Back in February, we told you all about the upcoming 2018 ZL1 1LE that should put every other track-focused muscle and pony car to shame. Today, Chevrolet finally announced how much its top-of-the-line Camaro will cost you. Bottom line? $69,995, including destination.
That figure means the 1LE goodies of additional aero, adjustable suspension, larger (yet lighter) wheels and tires and a 60-pound diet will cost you $7,500. At that base price, here's what else your $70k could buy you: Dodge Challenger Hellcat ($62,495); Cadillac ATS-V ($62,895); BMW M4 ($66,400); Chevy Corvette Grand Sport ($66,455); Chevy Corvette Z06 ($79,450) and the cheap-by-comparison (until adding ADM) Ford Shelby GT350R ($63,645).
How much faster will the 1LE be over the still very capable base ZL1? Chevy hasn't yet announced the 1LE's Nürburgring time, but we expect the difference to be substantial enough to justify the 12% larger price tag. The Hellcat, while sporting more straight line power, won't hold a candle to the 1LE around a road course and the GT350R, with its 526hp and only 429 lb ft of torque will be seriously outgunned by the 1LE's Z06-derived supercharged 6.2L pumping out 650hp/650tq. Ford has an answer for that, though, in the forthcoming GT500 lineup, and we can't wait.
The 2018 Camaro lineup goes on sale late this summer, so get those reservations in now!