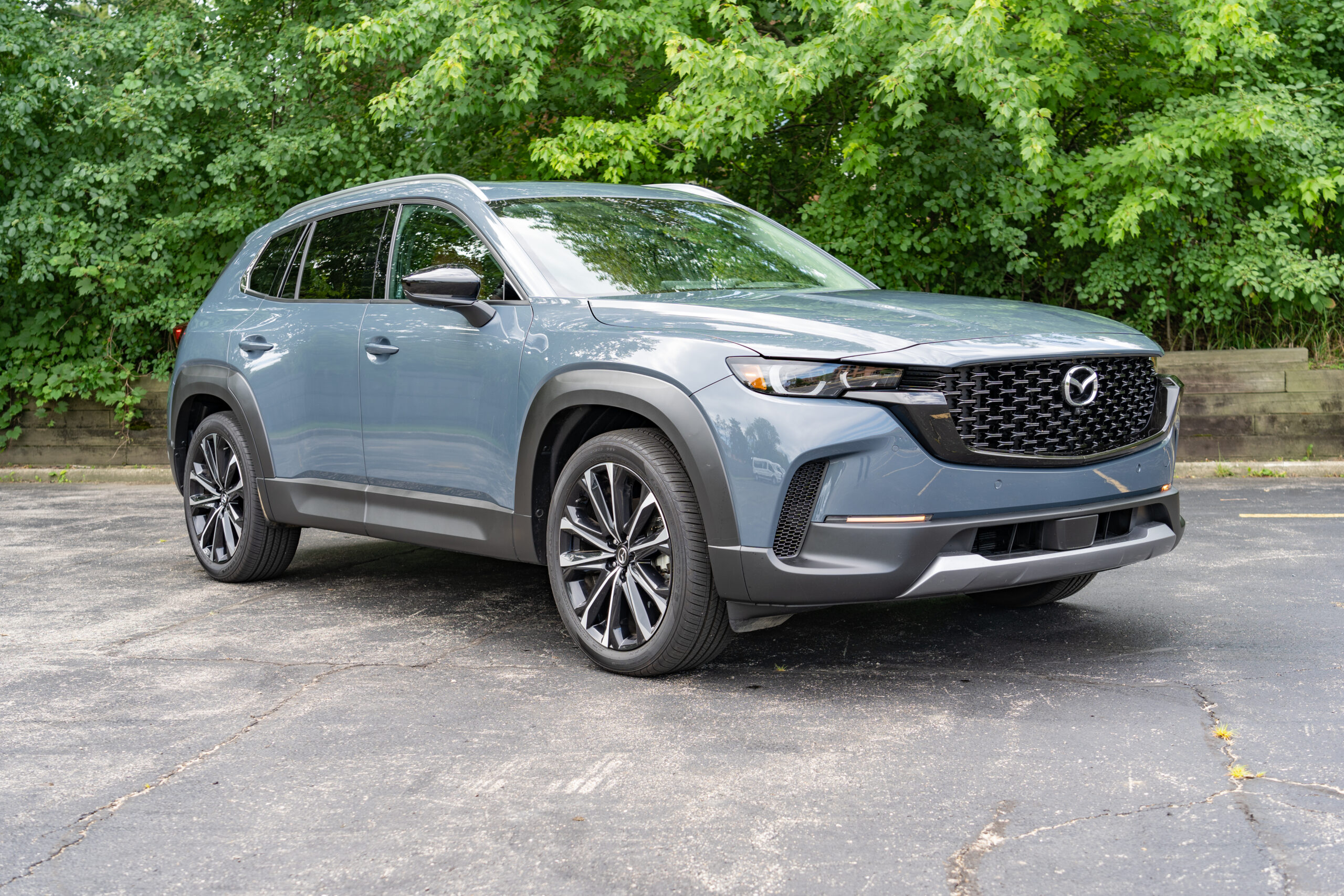 Mazda Aims in Subaru's Direction
I know some of you read that title and are thinking, "Don't you mean CX-5?" It seems crazy, but Mazda does in fact currently sell a CX-5 and a CX-50. What's the difference? In short, the CX-5 is lower to the ground, a little bigger inside (except for cargo space) and intended for mostly on-road use. The CX-50 sits about half a foot higher off the ground, is a bit bigger outside and has more off-road modes. While it's not a Jeep Wrangler, the CX-50 is intended to be more like a Subaru Outback in its feel than the CX-5. Black cladded wheel arches and rocker moldings help to convey the intended "off-roady-ness" vibe, as well.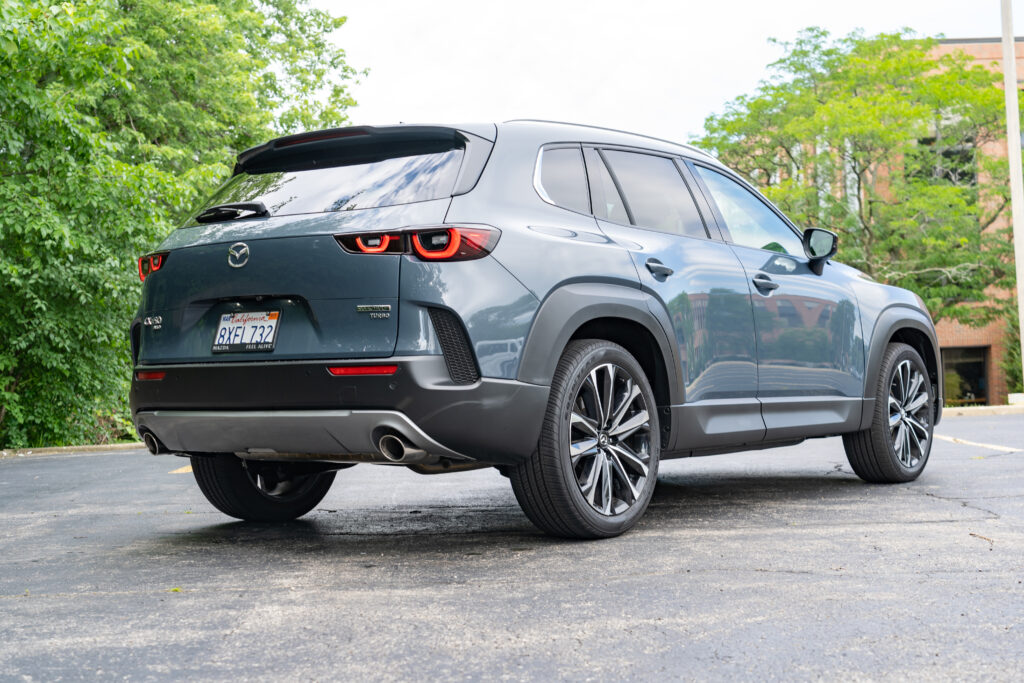 We really dig the front and rear end styling of the CX-50. Up front, a large, black-out grill with many staggered horizontal elements give off the aggressive look Mazda was going for while the rear taillights are reminiscent of a serious looking pair of half-closed, sharpened eyes. The dual exhaust tips and silver lower bumper complete the sporty flair.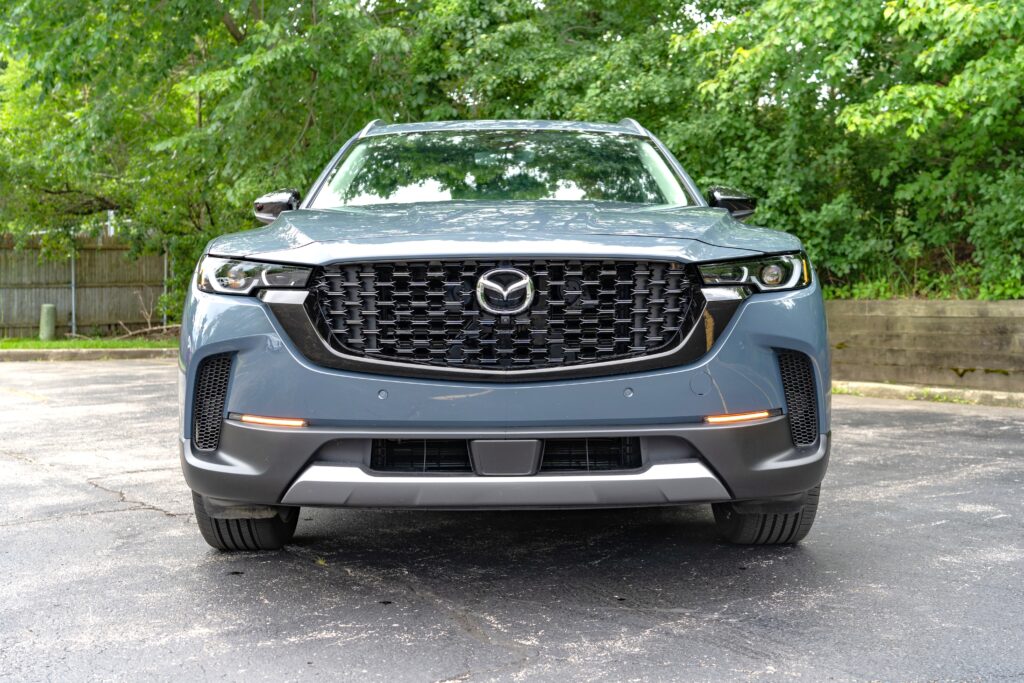 Let's start with the good. Mazda once used the tagline "Zoom Zoom" to describe its cars' performance feel. If the CX-50 isn't Zoom Zoom, its zippiness at least worthy of the moniker "Zip Zip". Power from the 256hp 2.5L Turbo 4-banger is connected to a smooth-shifting 6-speed automatic transmission (that was actually enjoyable in manual mode), creating a package that works very well to move the 3,907 lb CX-50 off the line. Helping that zippiness tremendously is a stout 320 lb-ft of torque. Both power figures are with premium fuel – on regular gas, the turbo makes 227hp and a still robust 310 lb-ft of torque. This package also increases the towing capacity of the CX-50 from 2,000 lbs on the base engine to 3,500 lbs on the turbo. All CX-50s come standard with AWD, which enhances the sure-footed driving experience.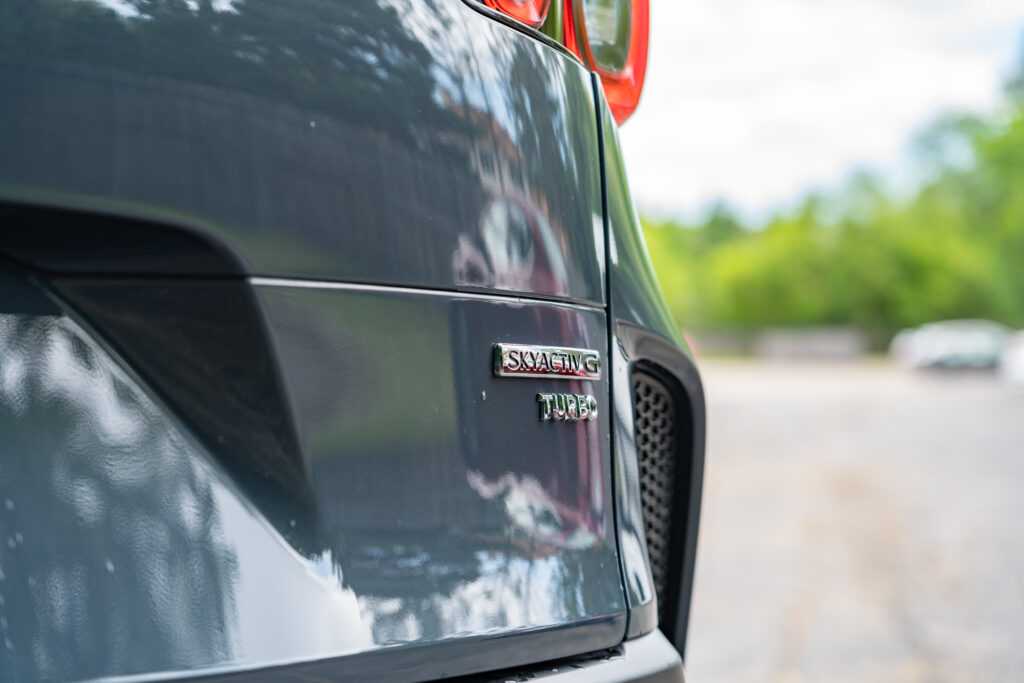 Mazda has been outspoken about moving its lineup closer to luxury, and the CX-50 certainly delivers the goods with a well laid out interior complete with cross-stitched leather on the dash and seats along with plenty of useful buttons (maybe a bit too many) on the steering wheel. The seats, with their contrasting saddle brown/black trim, gave the exact impression Mazda is aiming to achieve. In the past, the company utilized a rotary knob infotainment system that left many wanting a quicker-to-operate touchscreen. Mazda finally gave in to those demands, but the screen is located so far from the driver as not to be nearly as useful as most similar systems. Perhaps for this reason, Mazda left the rotary knob as a backup control.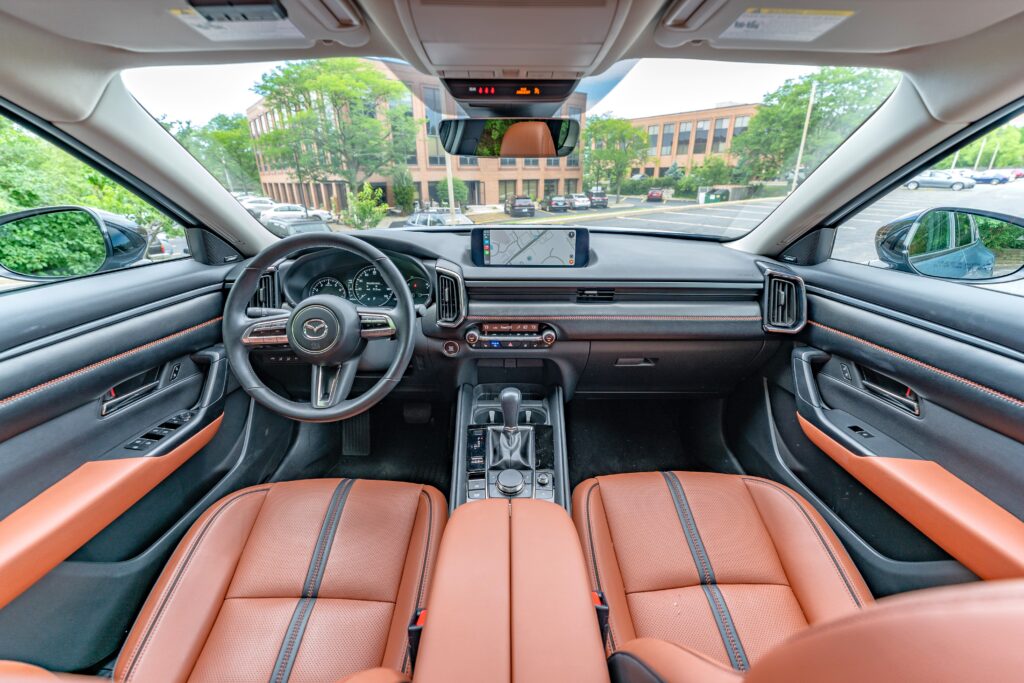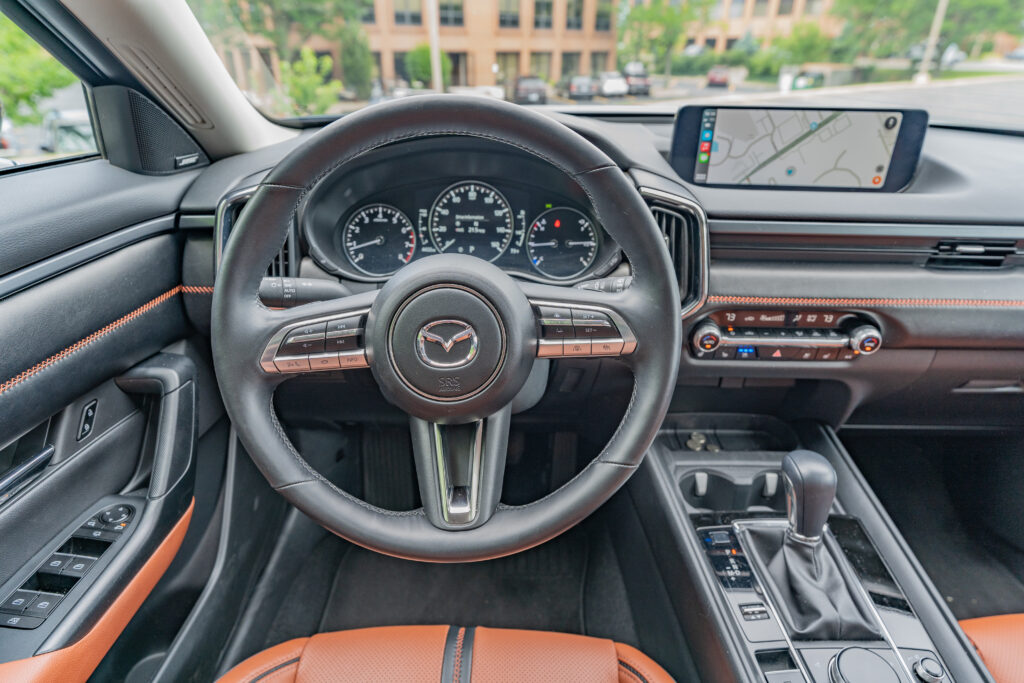 Back seat room is adequate for two but a bit tight for three full grown adults. A double sunroof gives light to both the front and back seats, but unlike more sleek panoramic roofs from some competitors, the CX-50 features a large black cross-member between the two panes of glass. Finally, cargo room was ample and will be much appreciated by those seeking to actually use their CX-50 on an outdoor adventure.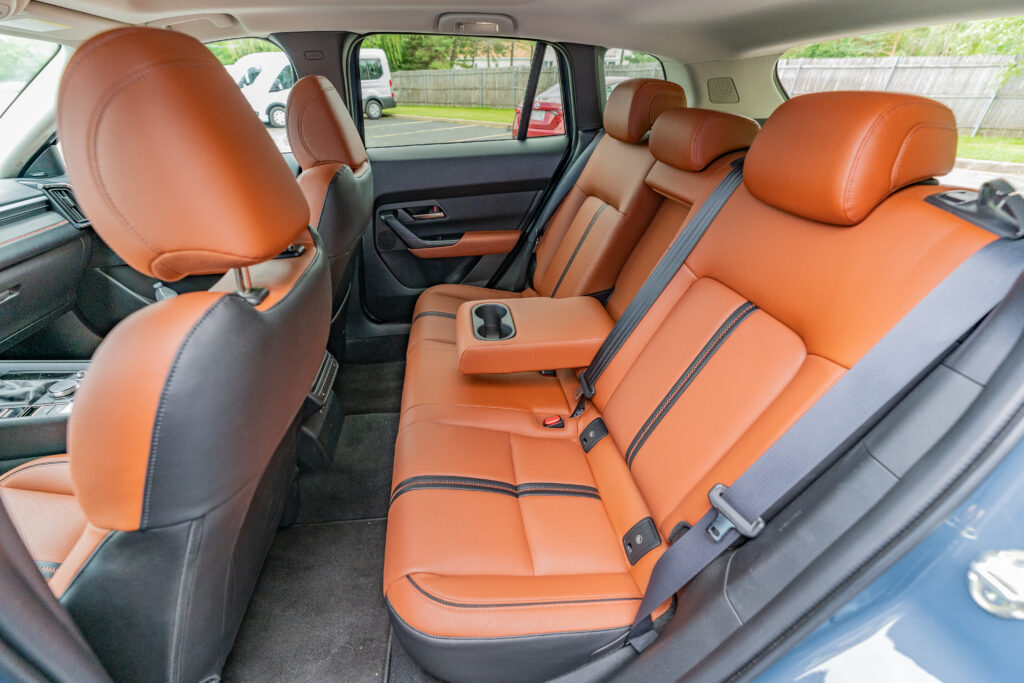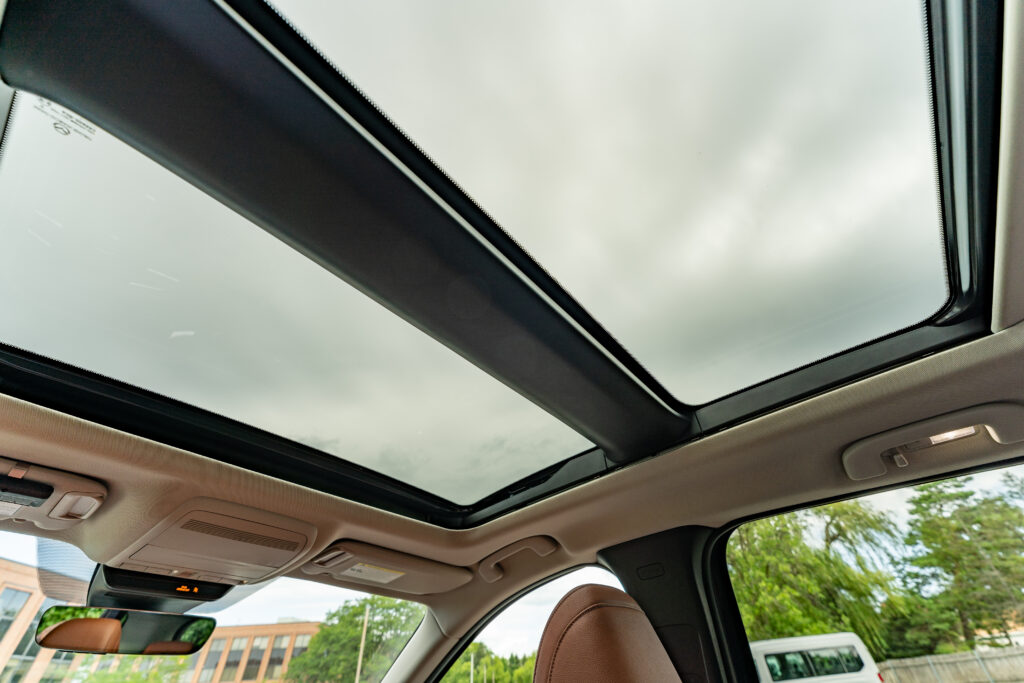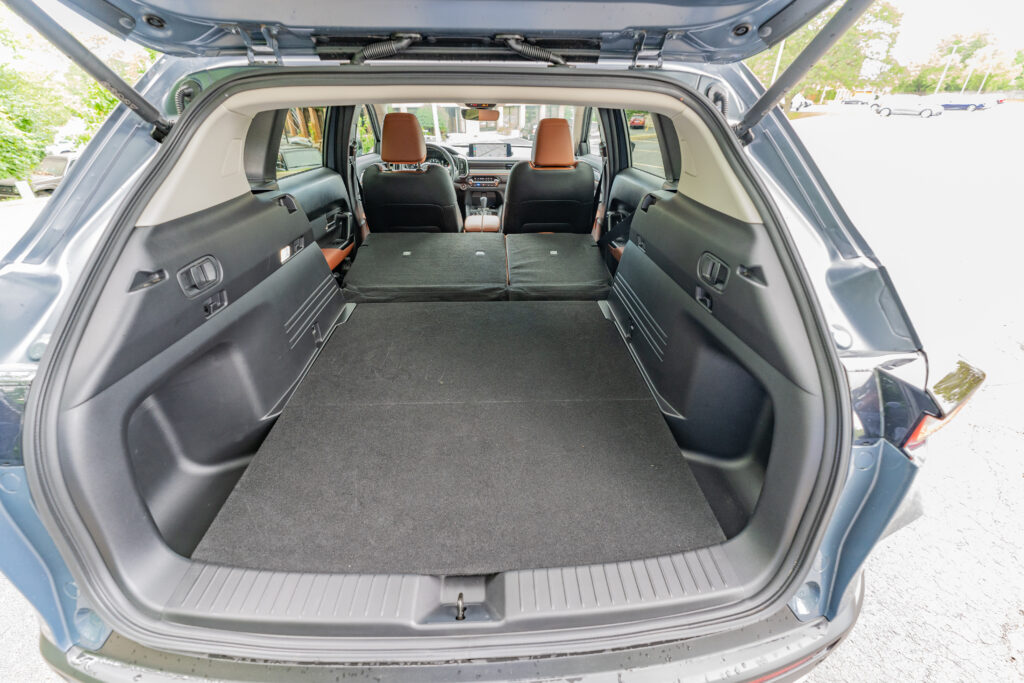 Our complaints inside the CX-50 are few. Most annoyingly, the Mazda will blare a seatbelt warning at you as soon as you start the engine. I mean, give us a few seconds before laying into us like an overprotective mother! While our wireless phone charger was appreciated and initially worked well, it started to overheat and is located in such a way that you will inevitably (and repeatedly) forget your phone in the car. Some kind of reminder to take your phone after turning off the vehicle would be an easy fix. Finally, the steering wheel rim was a bit too thin for our hands.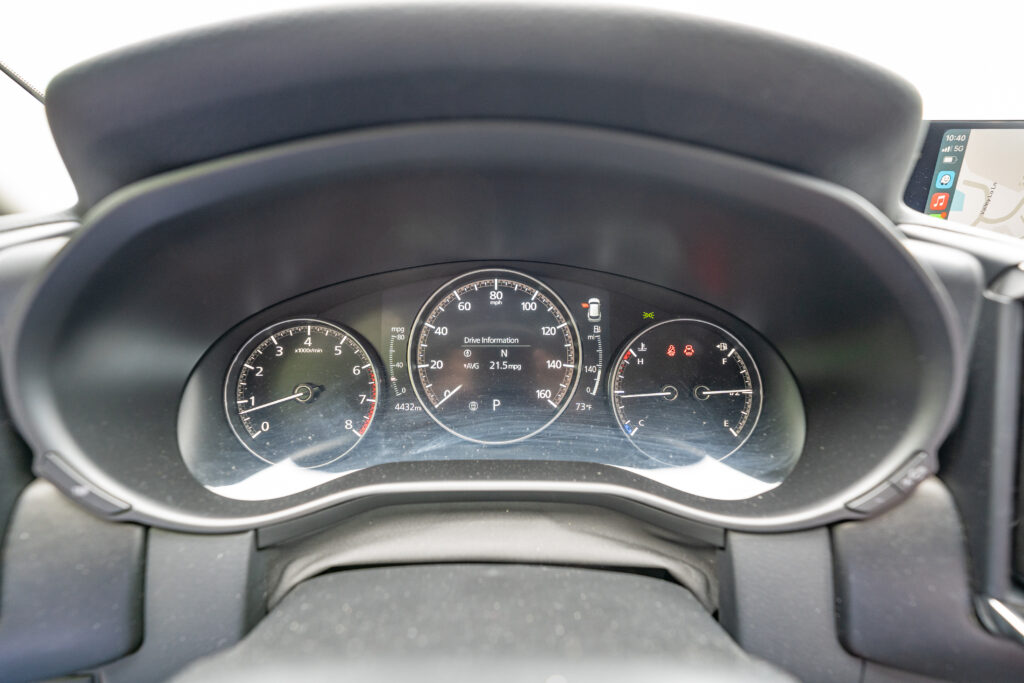 While we did not have the chance to explore the off-road modes on the CX-50, we can definitely recommend its competent on-road handling, AWD stability and surprising power. If you're looking for a well-designed, fun-to-drive adventure cross-over (and Subaru's aren't your thing), then you'll want to check out the Mazda CX-50.