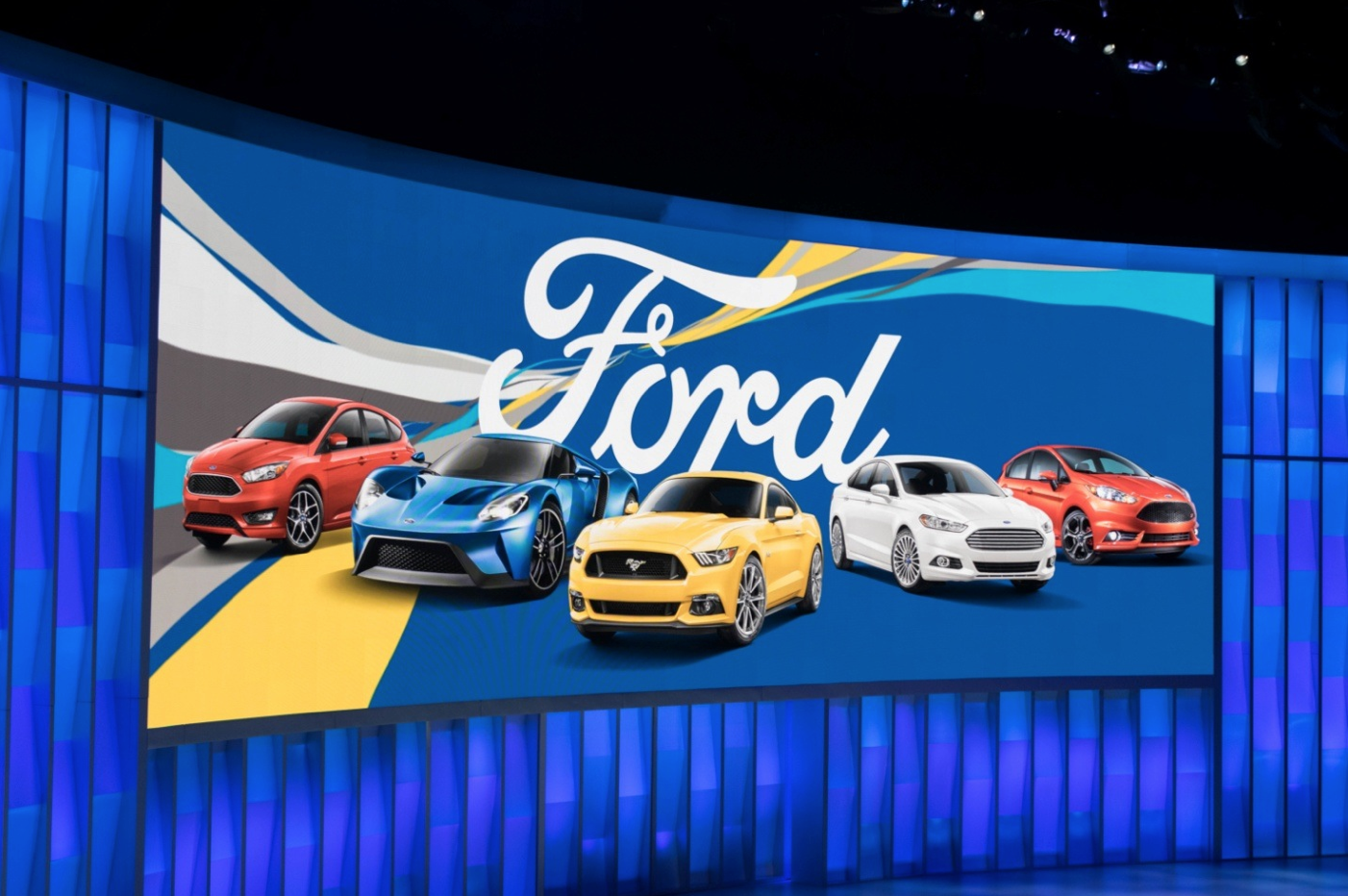 Do you remember last year's Detroit Auto Show, which featured such dream cars as the reincarnated Ford GT and Acura NSX, the incredible Shelby Mustang GT350 and Alfa Romeo 4C Spider, and even the brutish yet thoroughly awesome 2017 Ford Raptor? If you do, then certainly this year's press preview at the North American International Auto Show (NAIAS) felt like getting socks and pajamas for Christmas. While 2015 might have been the year of the auto enthusiast, 2016 seemed more the year of what-actually-makes-money-for-auto-makers mixed in with look-at-what-our-tech-people-came-up-with.
One knew the show was in trouble (from our admittedly biased point of view here at Sons of Speed) when the very first press conference featured the introduction of a brand new … minivan. Yes, that paragon of speed and performance known now as the Chrysler Pacifica was first to greet the masses of automotive journalists from around the globe. Sure, while the minivan almost singlehandedly saved Chrysler in the 1980s (allowing the birth of the Viper and rebirth of the Hemi-powered Challenger and Charger years later) and no doubt keeps the brand going, it wasn't exactly the sleek new speed machine we always hope is lurking behind the stage wall. The Pacifica clearly illuminates the dilemma enthusiasts face when covering something like the NAIAS: while such an introduction is important for the automaker's primary business and bottom line, and while many more consumers will obviously choose the Pacifica over, say, the Viper or even Challenger, the only real interesting thing about the launch is that it might give parent Fiat the cash to make more cars we actually desire, such as the new 2017 Alfa Romeo Giulia Quadrifoglio.

Speaking of the Giulia Quadrifoglio, it was one of the only cars (along with the Ford Focus RS and Mustang GT350) proudly displaying a manual transmission, and we can't help but think this $70k sedan, with its 505hp, Ferrari-derived V-6 bi-turbo, AWD and 6-speed manual, makes the absolute perfect winter car to go along with a RWD summer-only ride like the 4C, Corvette, Viper or even (check your Powerball numbers) a Ford GT, Lamborghini or Ferrari. While Fiat made no special mention of this Giulia model, and wouldn't even let the press open its doors (tsk, tsk), it was proudly front and center at the Alfa section of the show. Just please give buyers the option to lose that kindergarten art project, out-of-place shamrock badge on the front quarter panel.
While we were forced to sit through 20 minutes of VW executives apologizing for dieselgate and Ford's 82 uses of the word "connectivity" (complete with cameo appearance by Ryan Seacrest), there were a few notable bright spots in an otherwise forgettable show.
New Sports Car Introductions
Delivering one of the stiffest presentations was Klaus Zellmer, President and CEO of Porsche, who showed off the 2017 Turbo and Turbo S. If you can't really tell the difference between these and the 2016 models, don't worry, neither can we. What we can tell you is that the new Turbos deliver up to 580hp and rocket to 60mph in less than 3 seconds with a repeatability nearly unmatched in its segment thanks to AWD, a Steptronic automatic transmission and launch control. As has become routine with the ages-long evolution of the 911, you can expect each new model to bring slightly more power at a higher price. Sadly, you are no longer allowed to row your own gears in a Turbo, but you can soon do so in the new GT3.

BMW didn't forget its loyal following this year, treating the faithful to an entirely new M2 featuring a twin-turbo 3.0L, inline-6 cylinder making 365hp and 343 lb-ft of torque (369 lb-ft with a cool overboost function), all for a base price of $51,700 – although expect to easily add another $10k with options. With the M2, BMW promises to bring back the driving feel and character of the car that started this entire segment – the 2002. We eagerly await a road test to confirm this. With the M3/M4 pushing close to $100k, we expect that the M2 (along with the M235i) to be the choice of weekend track rats for fans of the Roundel when it goes on sale in April.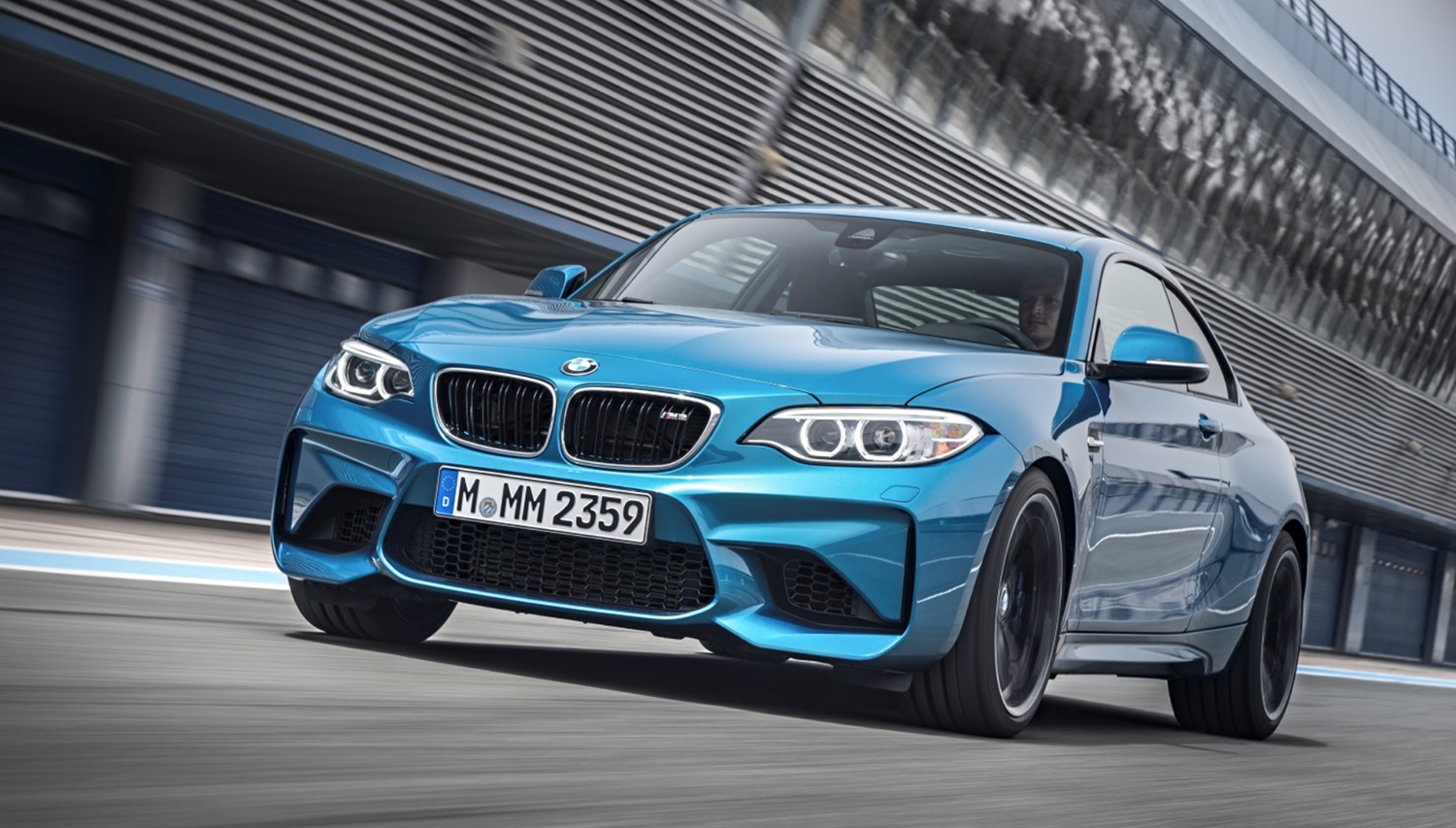 One of the best surprises of the show was delivered by Lexus, who showed off its 2017 LC 500 coupe with the 467hp 5.0L V-8 (making 389 ft-lbs of torque) from the RC-F driving the rear 275/35RF21 wheels. Easily the best looking of the production-ready introductions this year, it will feature an active exhaust for a "more aggressive exhaust note" (think RC-F) that is no doubt helped along by what Lexus calls a "Sound Generator" during acceleration. While we think "Sound Generator" sounds like what Thomas Edison might have originally called his phonograph, here it involves tuned acoustic plumbing that Lexus says "enhances the engine's raucous melody into an aural thunder." Uh, oookaaay….

As long as it sounds like a proper V-8 ripping through the gears like a banshee-wail, we approve. The LC 500 also sports 6-piston front brake calipers with 4-piston pots at the rear. Lexus expects 0-60 times to come in under 4.5 seconds, but consider that this will be slower than the Camaro SS and the CTS/ATS-Vs. The only things seemingly out of place on the otherwise beautifully-designed LC500 are the Frankenstein-like bolts protruding from the sides of the driver's display cluster. We'll have to see how that looks in person, but we can't imagine it will distract too much from an otherwise amazing design. Pricing is expected to stay under $100,000, which slots it well between offerings from Europe.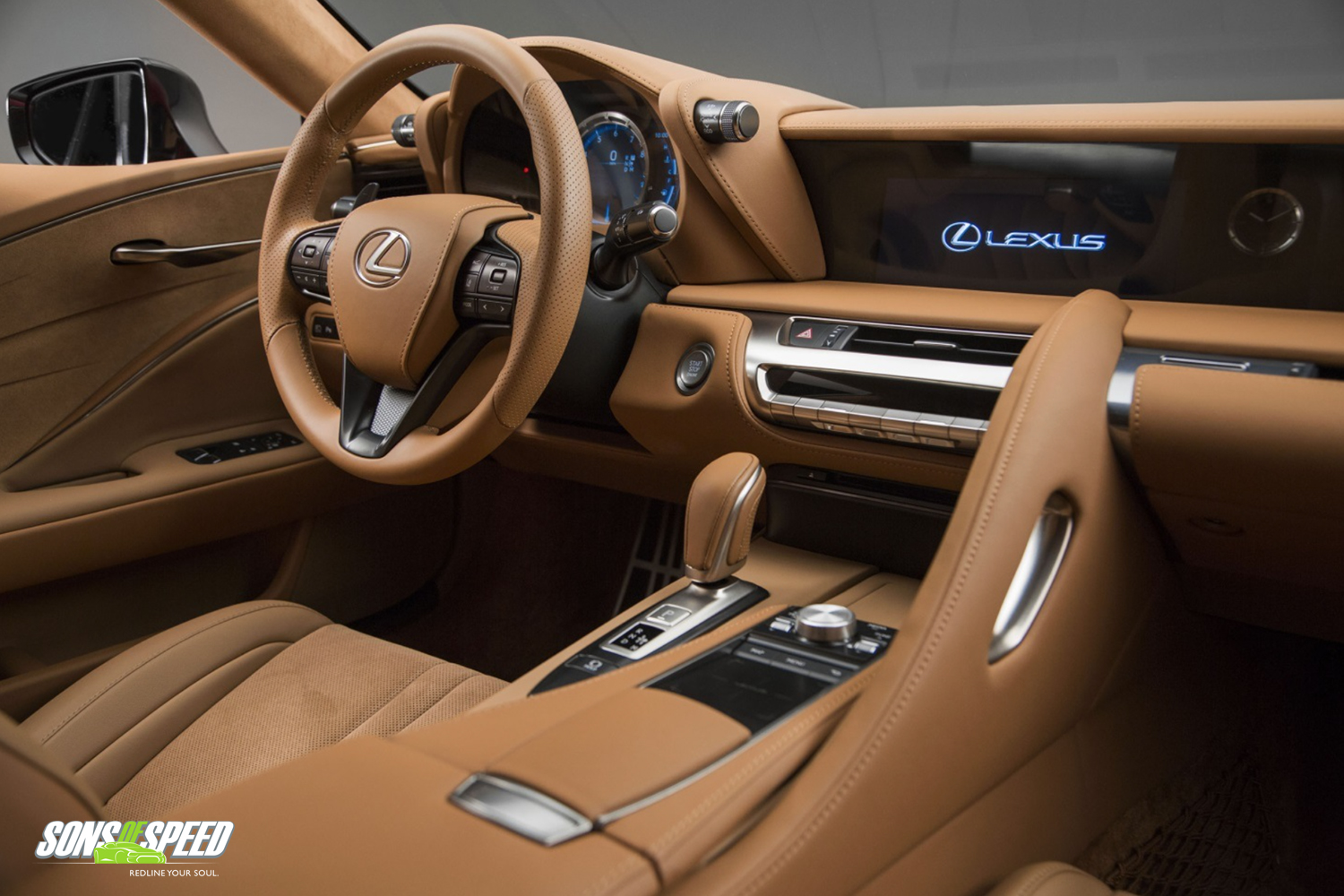 Ford Talks Focus RS with Sons of Speed
We sat down with Paul Seredynski, Global Ford Performance & Powertrain Communications Manager at Ford Motor Company, who confirmed that the Focus RS is going into production in Germany "100% on schedule." That means customers in Europe will start seeing their orders fulfilled in late January and early February, while the long trip across the Atlantic means U.S. buyers won't see their RS's until late March or early April. Ford is also seeing "off the charts" levels of ordering in Europe and "very strong" ordering in the U.S., the difference owing to the fact that this is the first RS ever brought to these shores, and we aren't as familiar with the model. Seredynski also confirmed that Ford has had inquiries into European delivery, and may look into providing that option in the future. Our fingers are crossed!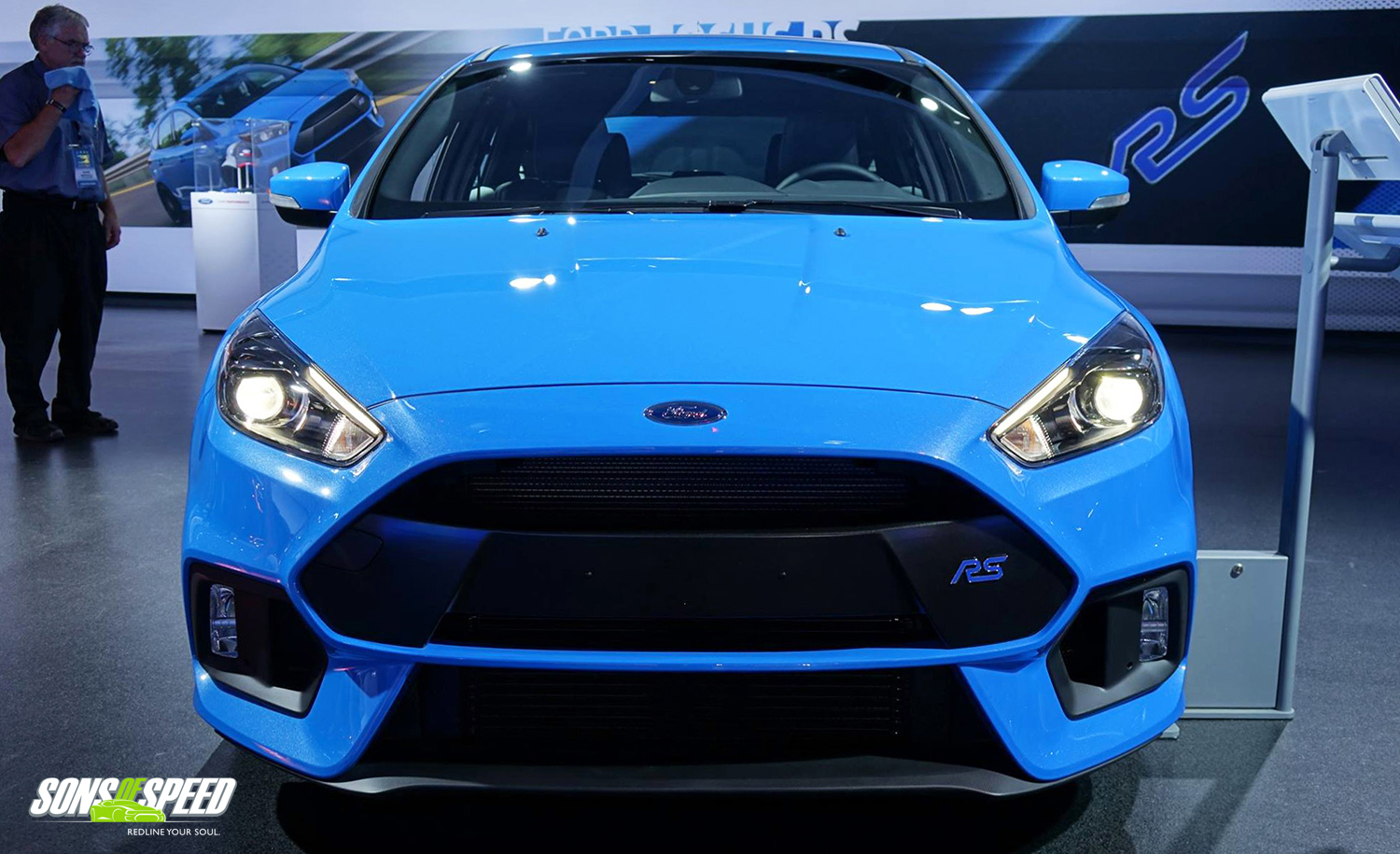 As to whether tracking the car will affect the warranty, Ford says they are "still working on that."  One has to think, however, that the warranty manuals must already be substantially complete on these cars to be delivered by the end of this month – so an answer must have already been determined.  If Ford follows Chevrolet's example, simply tracking the car at a High Performance Driving Event (HPDE) should not negatively affect the factory warranty.  In what we hope comes true, it also appears that Ford may add the Focus RS to the stable at its Miller Motorsports Park track school in Utah alongside the Mustang.
Best Concept Design


Our choice for best Concept Car design of the NAIAS goes to Buick for its stunning rendition of the Alpha platform coupe that underpins the new Camaro and ATS. Called the Avista, it's beautiful from every angle and is just what Buick needs to inject some youth and vigor into its DNA. The design omits the B-pillars for a gorgeous open side profile, and it complements the sharp front and rear perfectly. The concept features a twin-turbo 6 cylinder with an auto-only transmission (it is a Buick, after all). In prototype form, the engine makes a surprisingly low 400 horsepower (the ATS's twin-scroll V-6 makes at least 464hp). Buick has a bright future should it make the smart move to actually build the Avista. So hey, Buick: don't blow it!
Best Design Feature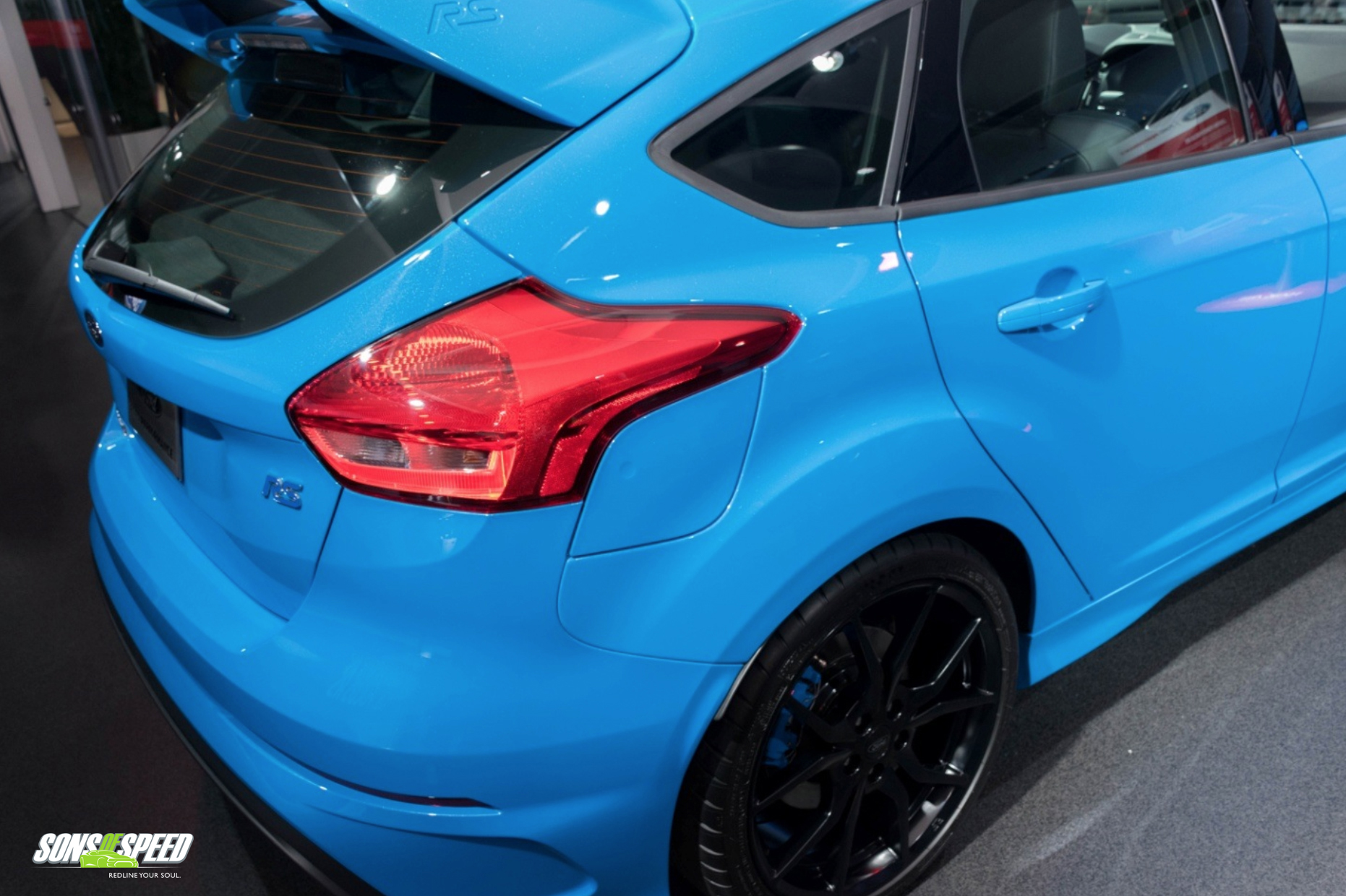 While the Ford Focus RS is not technically "new" to the world, it was our first chance to see it up close, sit inside its very supportive and contoured seats and generally play around with car. Our thoughts were that the shifter is very good, room and driving position is excellent and even the back seat room is impressive. Even though it has been out on the other Focus models for a while, one thing we noticed and appreciated was the design integration of the fuel filler door, which we award as the best design feature we saw at the show.
Worst Design Feature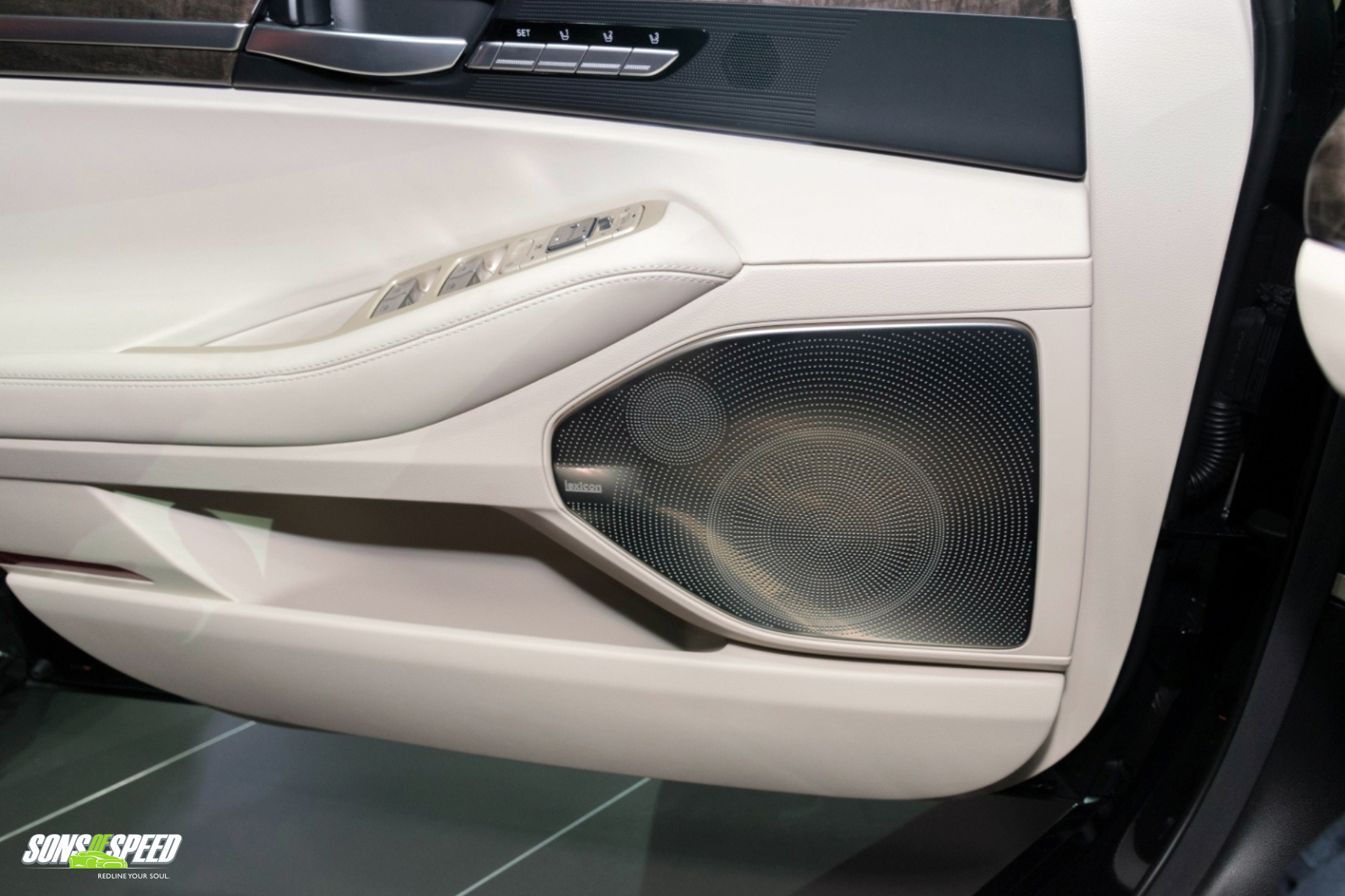 Meantime, while Hyundai still further tries to shed its history as the cheapest of car-makers (who remembers the Excel?) by launching a new Genesis brand, one design feature of the Genesis flagship sedan had us scratching our heads. Evidently, Genesis designers don't expect their buyers to wear shorts while driving in hot weather, ever. You see, they designed the front door speakers to look and feel like metallic cheese graters, and then placed them right where your knee would naturally sit and rub against it. Metal interior parts don't do well in, say, Phoenix or Las Vegas in summer, and cheese grater-like covers don't treat bare skin very well when the car moves over dips and bumps in the road. Oh well, it's not like hot weather and shorts go together. Um, never mind.
Biggest Disappointments
While the press sometimes picks up on hints of things to be announced at an auto show, sometimes we try to read the tea leaves a little too hard and end up disappointed. This happened a few times in Detroit this year. First, you could hardly read something about the Corvette this past year that didn't hint at or outright claim that a mid-engine, Ferrari 458 killer was about to be announced. Rumors from supposed pictures of test mules to mysterious additions at the Bowling Green assembly plant have been swirling for some time, along with beautiful renditions of what the car could look like. Heck, there was even a documentary about GM design that appeared to accidentally leak a new Corvette design that looked very similar to the fan renditions. With all this buzz, we were very hopeful that some sort of Corvette announcement was forthcoming, but instead we were introduced to a new Cruz and the all-new, all-electric Bolt (with a nifty rear-view mirror camera expansion).

Similarly, we were hoping to hear more about the forthcoming Ford GT at its very large announcement event, but instead we got the "connectivity" chorus. Ford at least did drive a new Raptor up on stage, and did show off a 325hp AWD Fusion Sport that, while surely not offering a manual transmission, might make it a poor-man's Giulia Quadrifoglio, ironically more-so than even the regular 276hp Giulia version.

Finally, Nissan's GT-R has been around in current form since 2007, which is about 56 years in car-years.  Nissan does try to keep it fresh with a recent NISMO version but, clearly, it's due for a replacement as it keeps getting its tailpipes handed to it in every comparison test in recent memory.  Instead, though, Nissan trotted out a Titan concept truck.  Again, we understand that Nissan survives by selling trucks, but we'd have preferred the excitement of a new Godzilla to play with.
In conclusion, while the show was more socks and pajamas than drones and iPads, people do need socks and pajamas. Here's hoping that the 2017 show banishes boredom and brings back the big-boy toys. Until then, we'll just have to make sure we are on Santa's nice list.